How to link an image to a qr code with ipad and iphone
Drop box works well but sometimes, when Dropbox can't be used we need an alternative!
454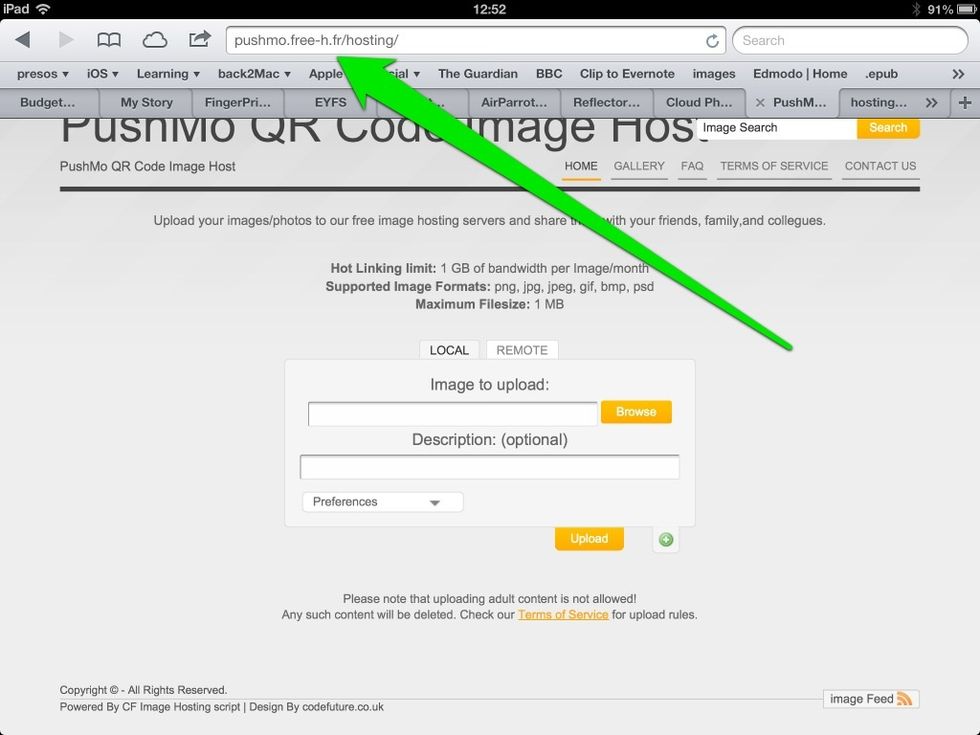 On your iPad.....Go to httpc://pushmo.free-h.fr/hosting/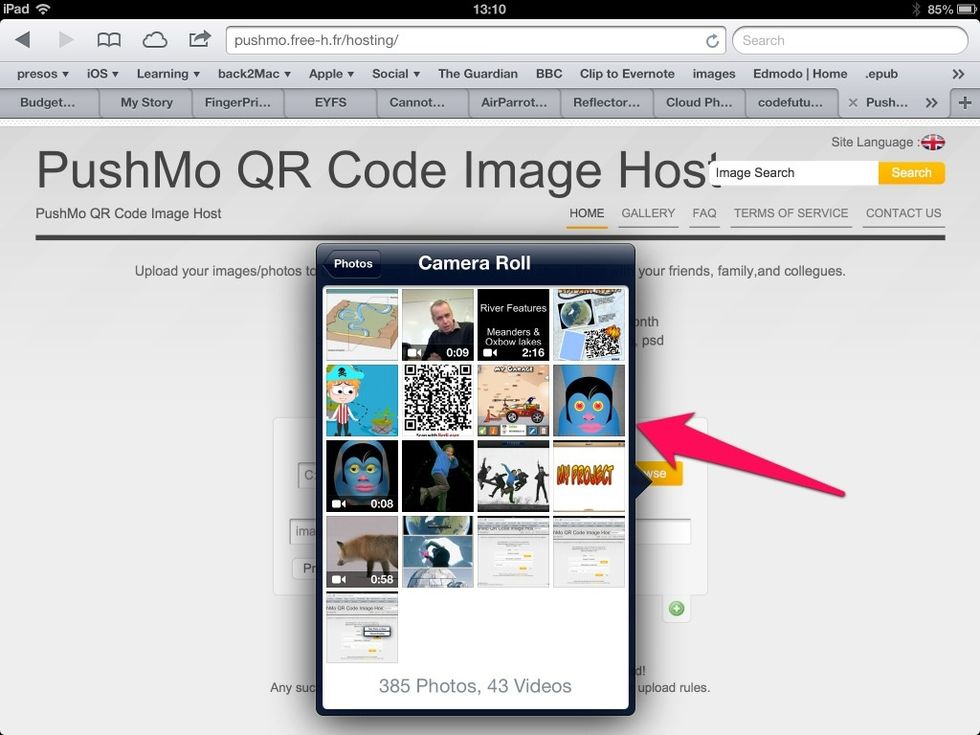 Select your image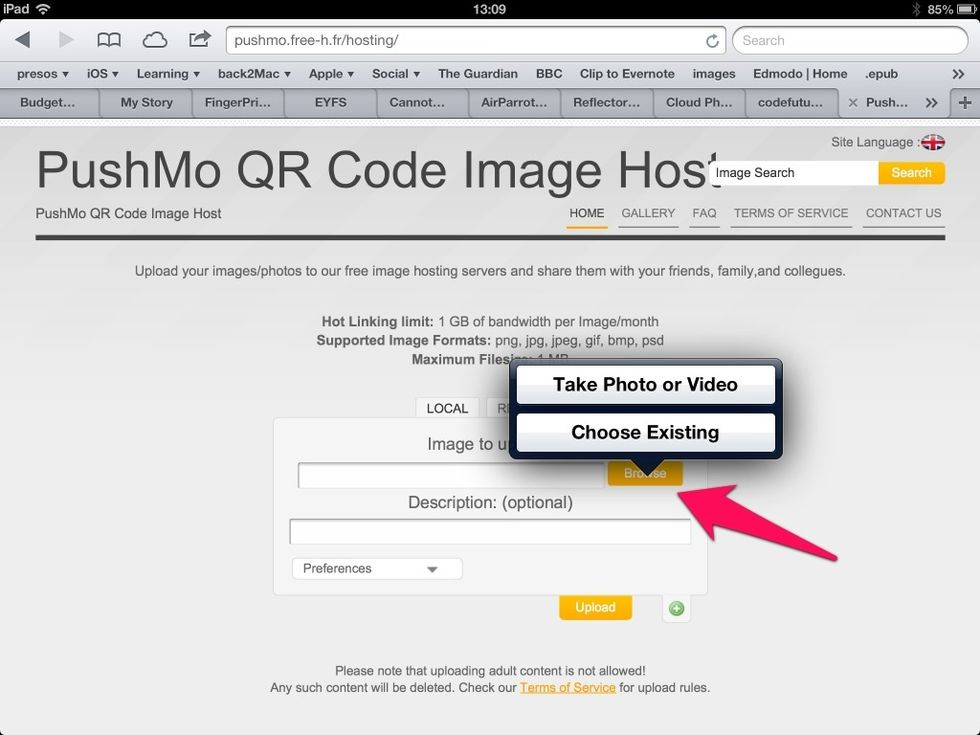 Tap browse and select the image on your iPad camera roll. Then tap upload.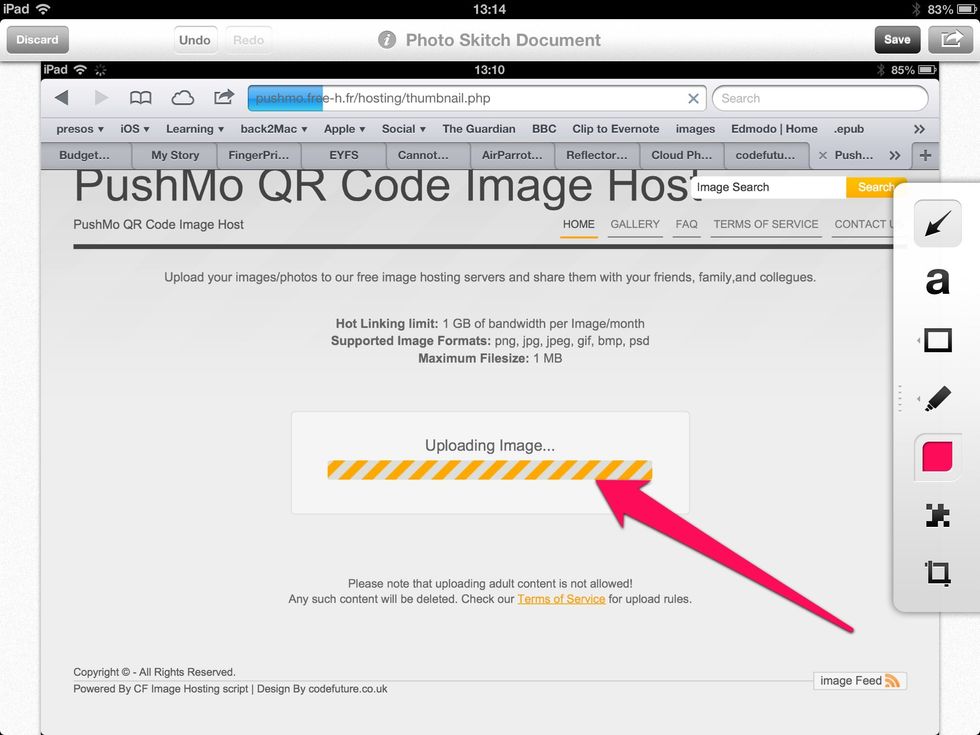 Let the image upload ;-)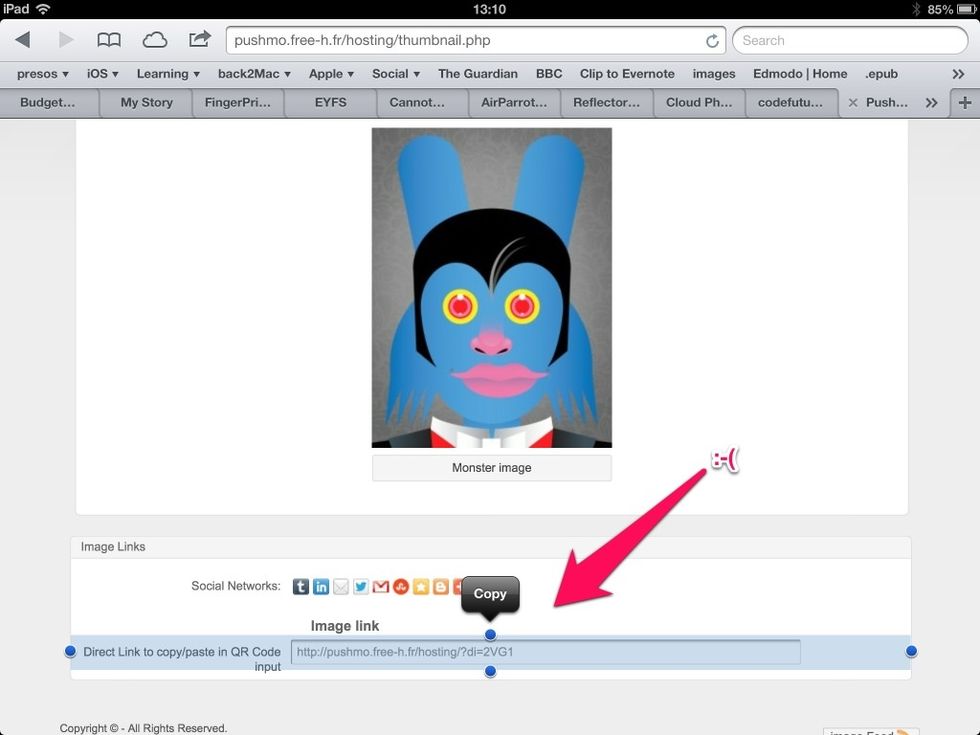 Tapping the link doesn't work. Don't worry.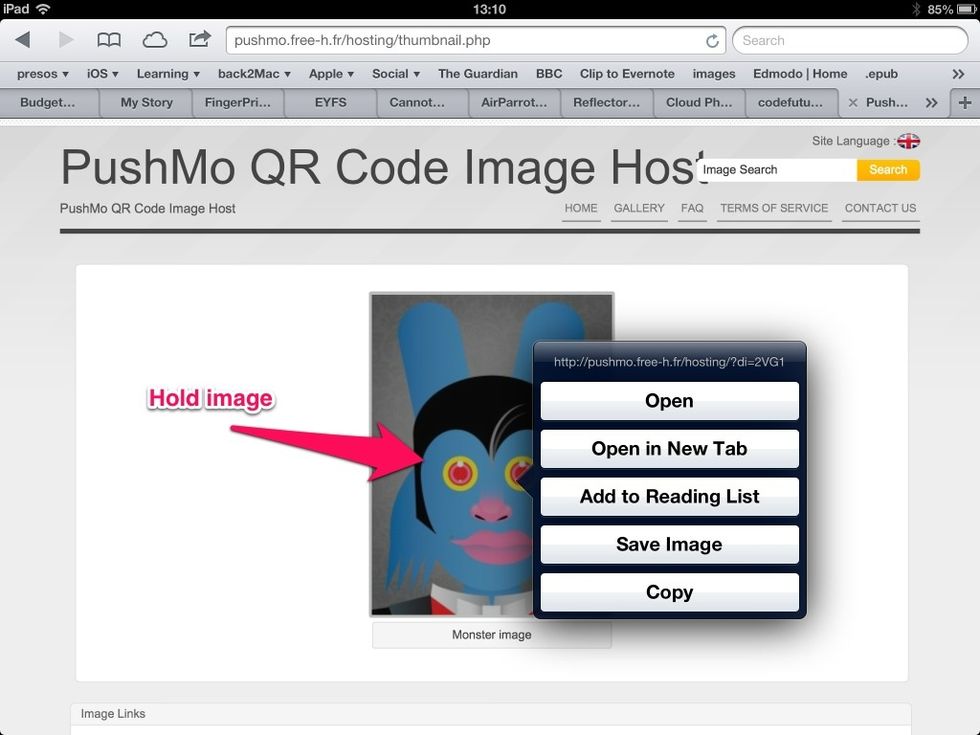 Hold the image and choose open new tab. This tab will open to the right of the current page.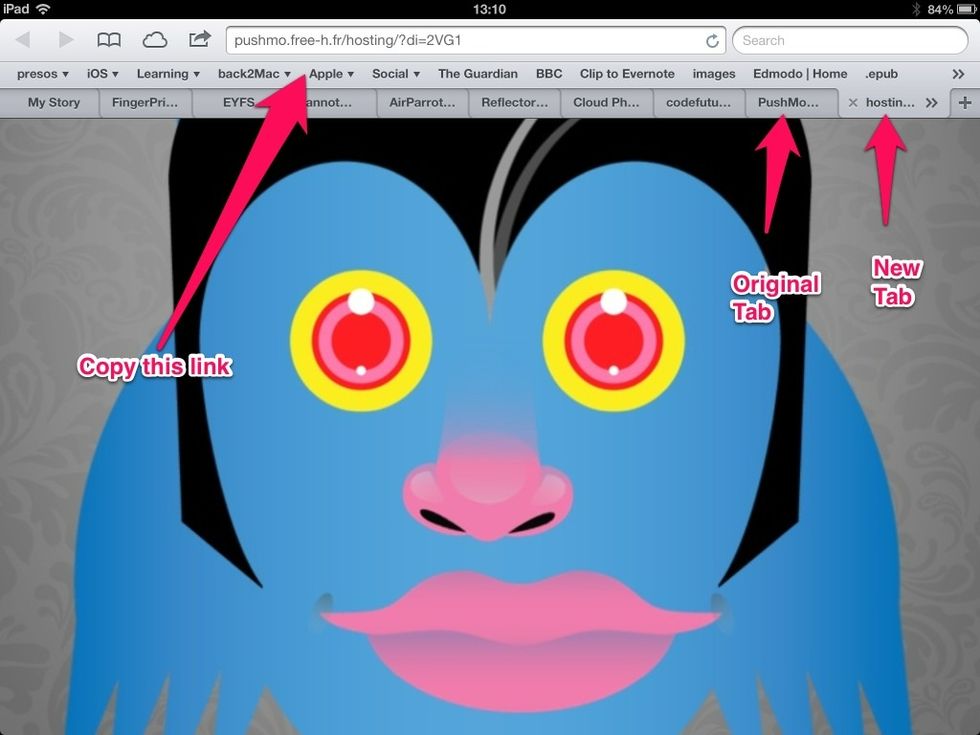 Select the new tab and the image will be there in full size!
Tap share button on the browser and copy to clipboard.
Launch your fave QR code reader (i use RED LASER IPHONE APP) and paste the URL - then create/generate the QR code.
iPad/iPhone
An Image u want to share via a qr code
PushMo website
Digital Roadtrip
 Apple Authorised Professional Educator - a CrEatIVE eDUcAtor - Pixel pusher-noise maker-iPad time traveller- general trouble maker-always busy ;-)
iPhone: 51.521011,-0.092758