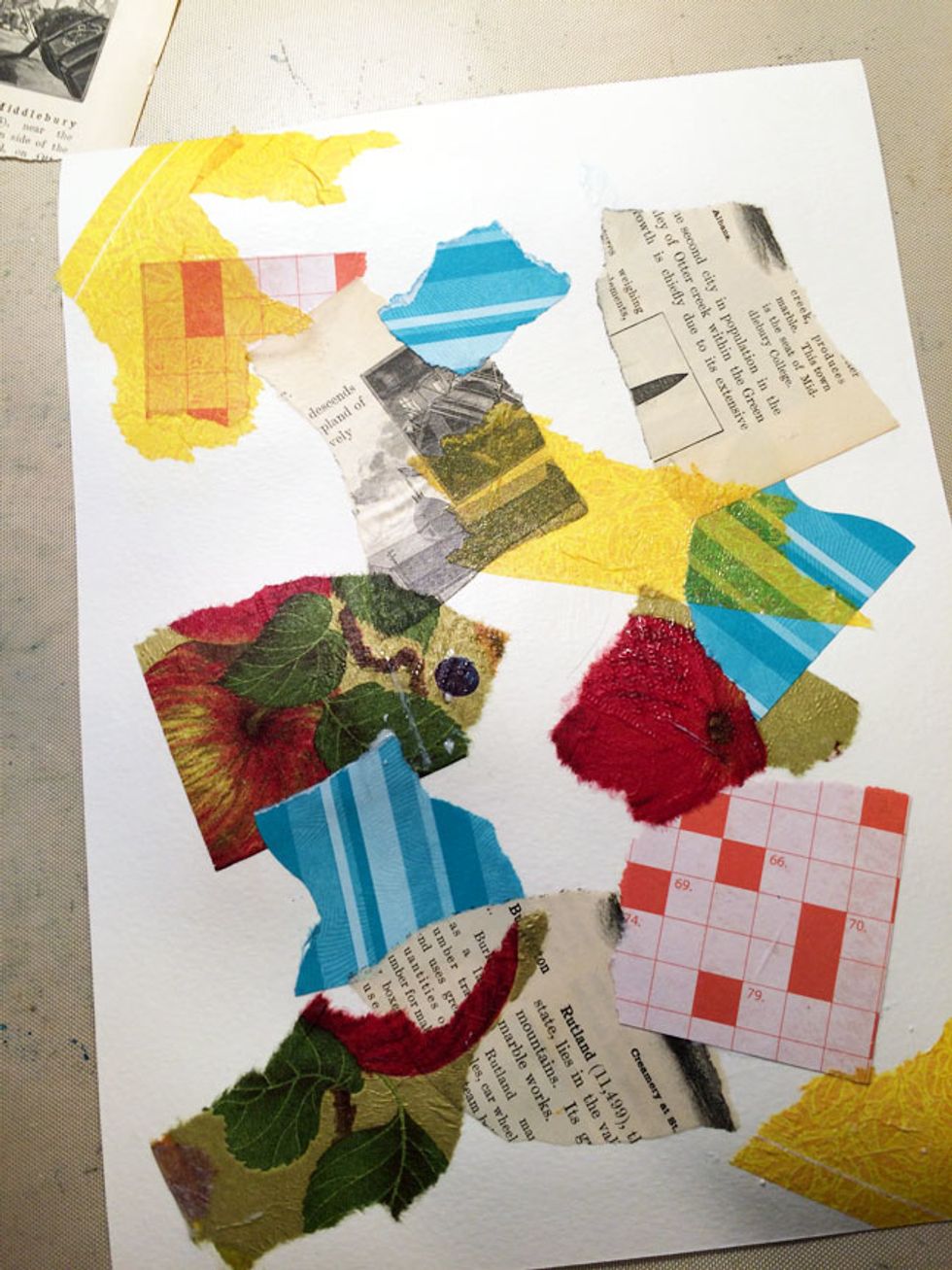 I started out by collaging some pretty papers and book paper onto my canvas. I added some color to the background using my chosen color palette.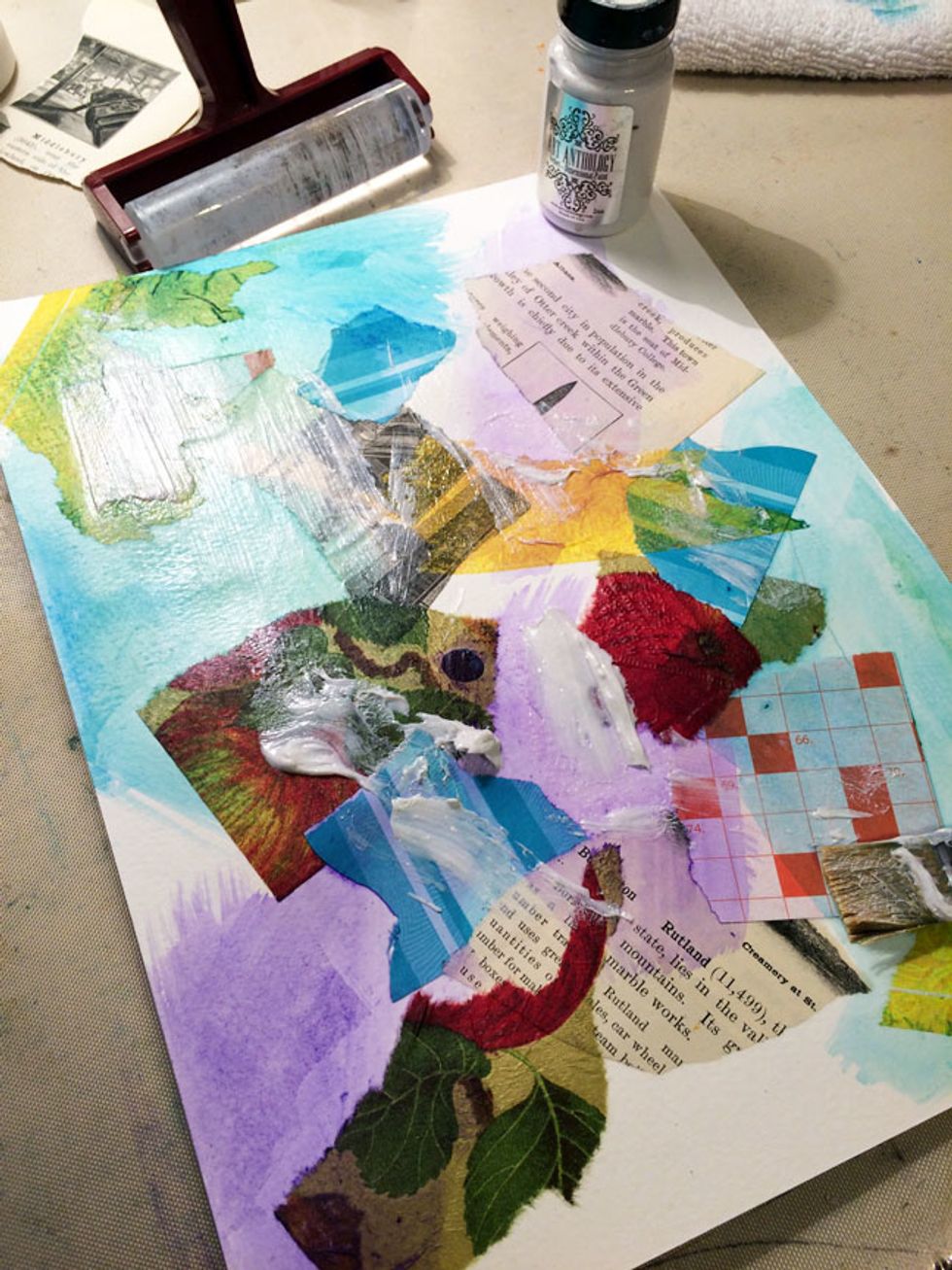 Once that was dry, I covered it with Cotton Velvet mixed with a bit of Gesso using an acrylic brayer, to tone the colors down.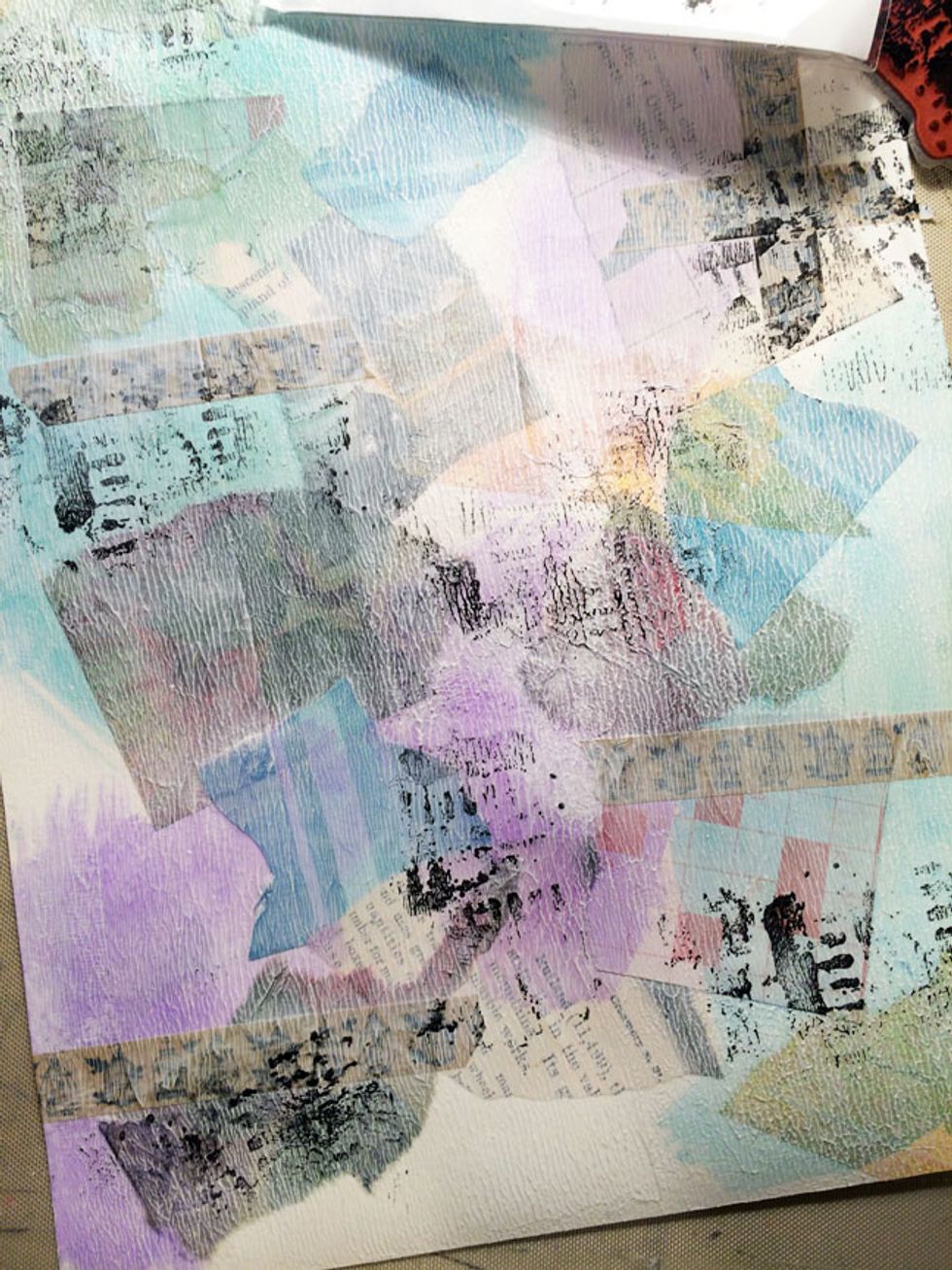 Using a background stamp, Fat Smudge Lines from Technique Junkies, I randomly stamped with Staz-On ink around the canvas.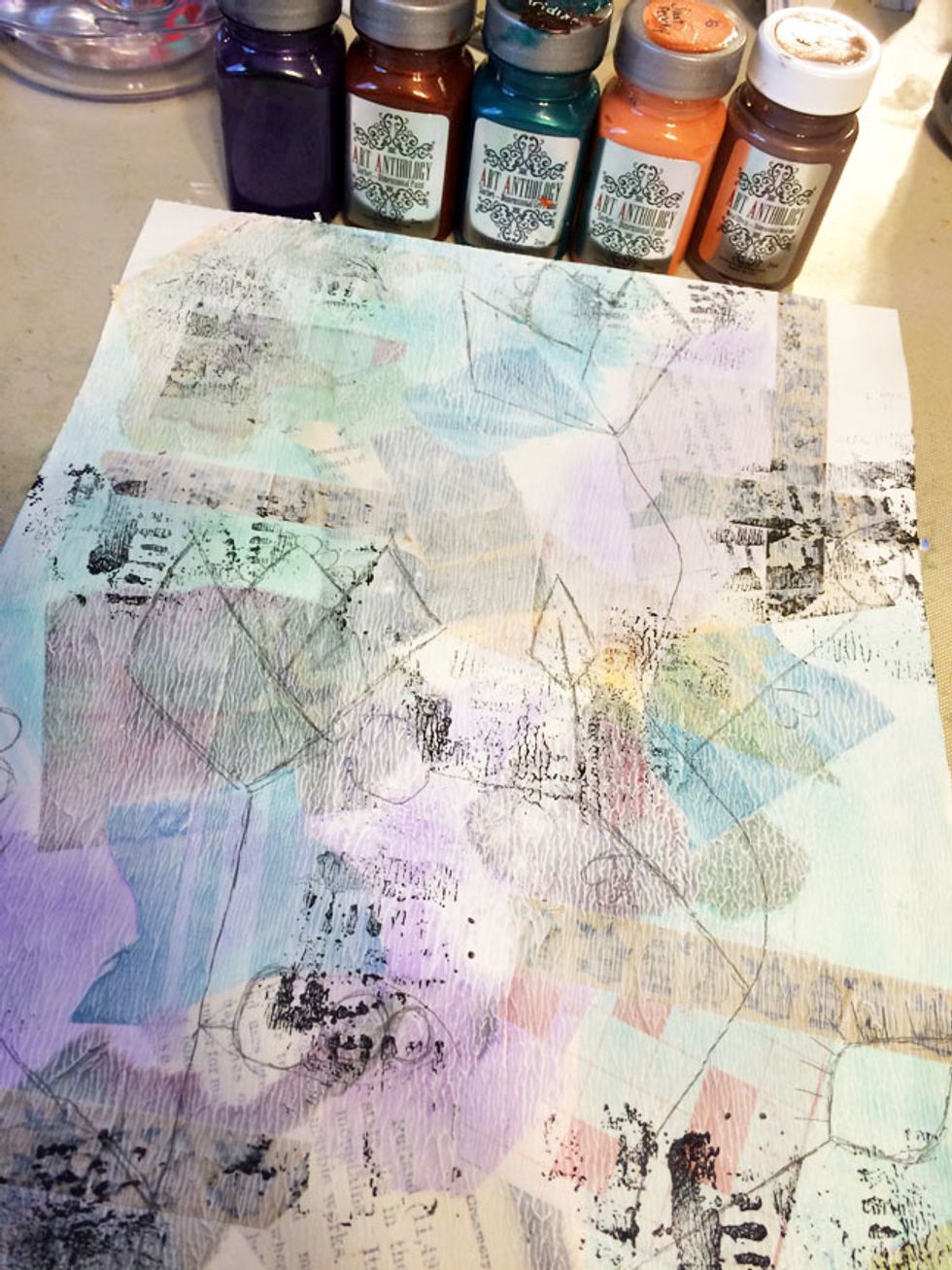 Next, I drew whimsical flowers onto my piece with a pencil.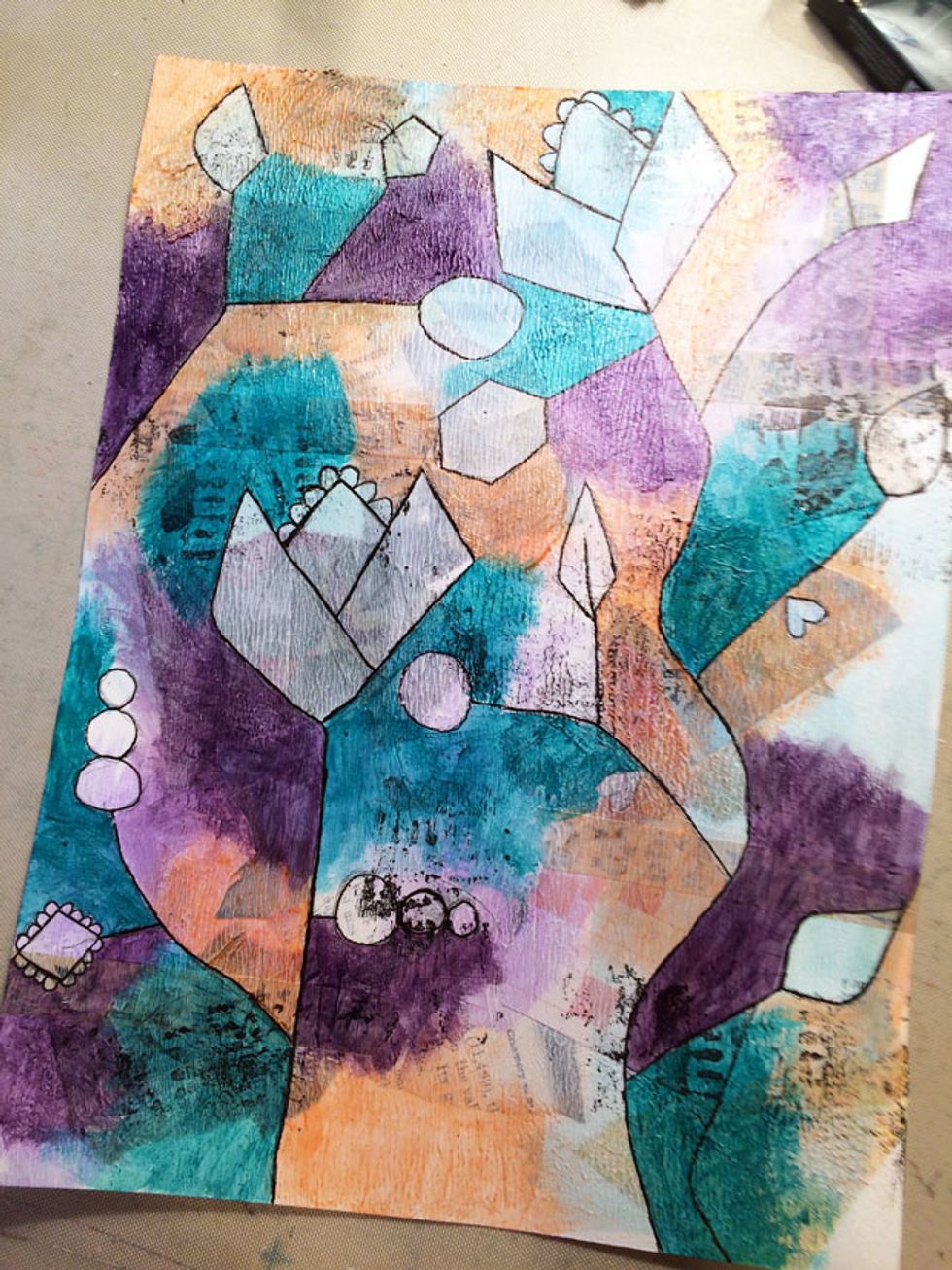 I painted in spaces around the canvas using Fluorite Gems, Just Peachy and Viridian Sorbets. I used a fine-tip black Sharpee to go over my drawn lines.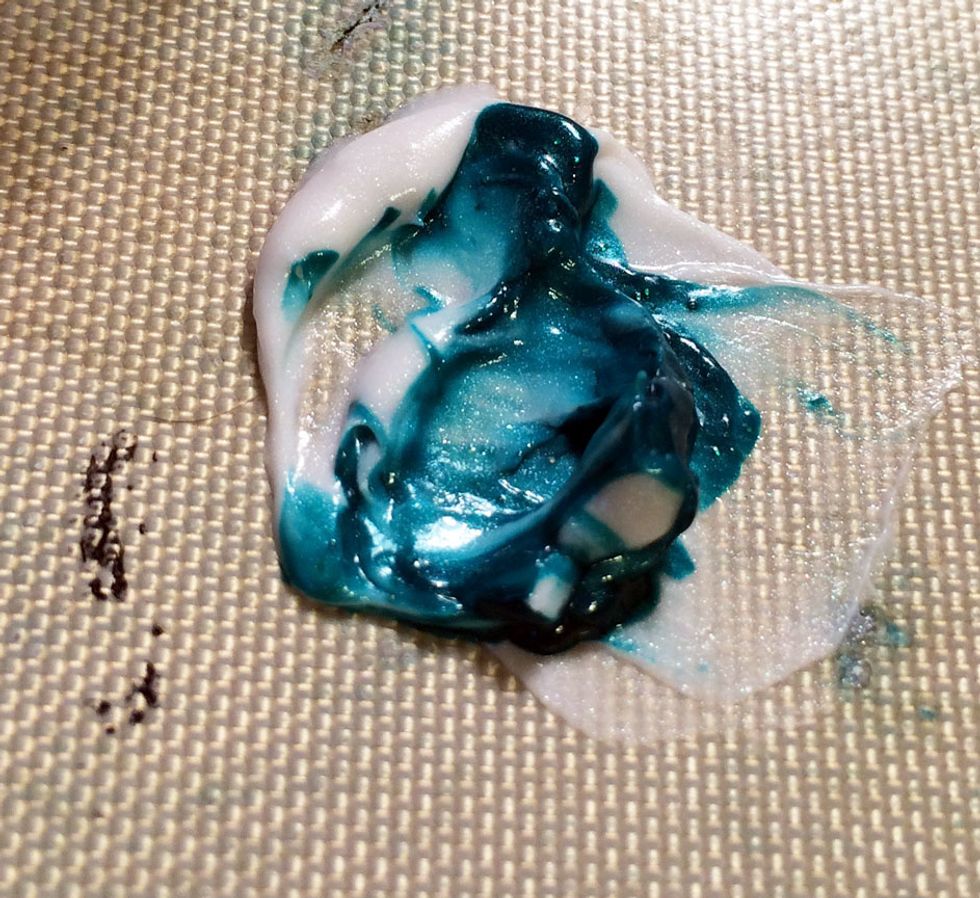 I wanted to create a lighter shade of the Viridian Sorbet, so I added some Cotton Velvet to it.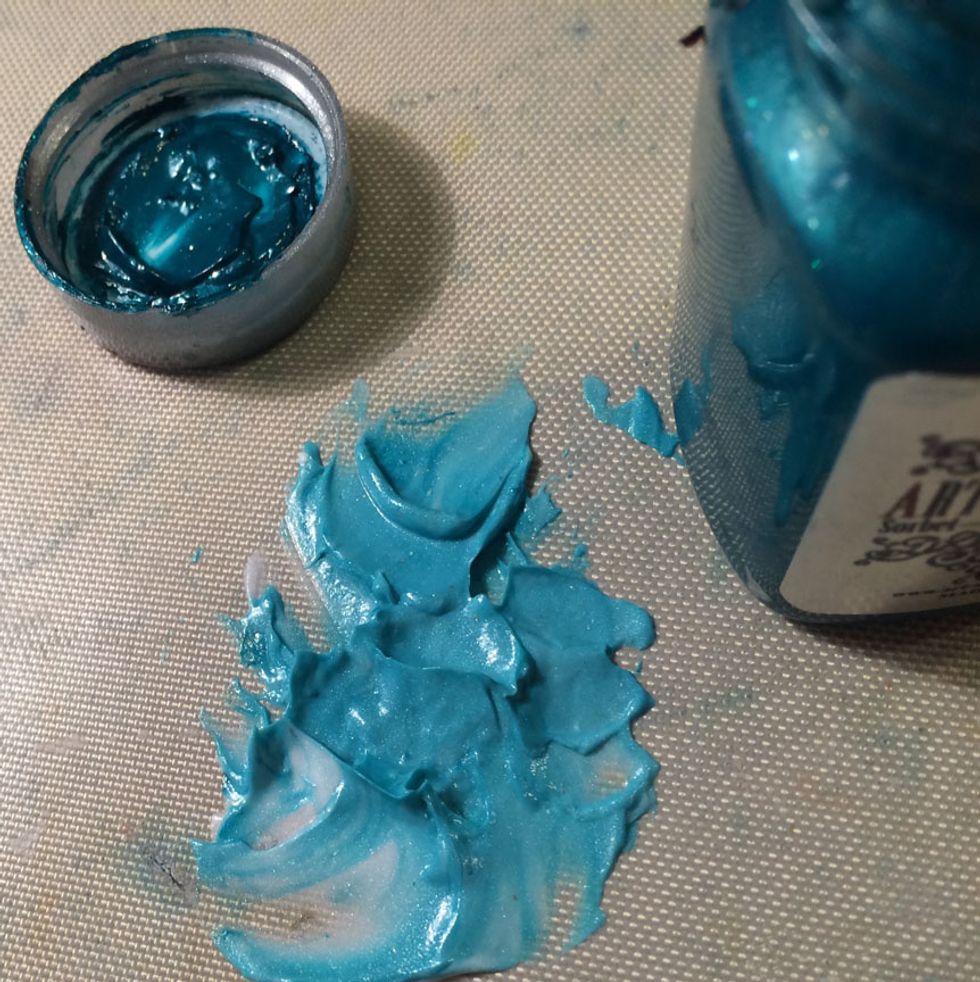 This is the lightened Viridian Sorbet.
To darken the Fluorite Gem, I mixed in Tuxedo Black Velvet.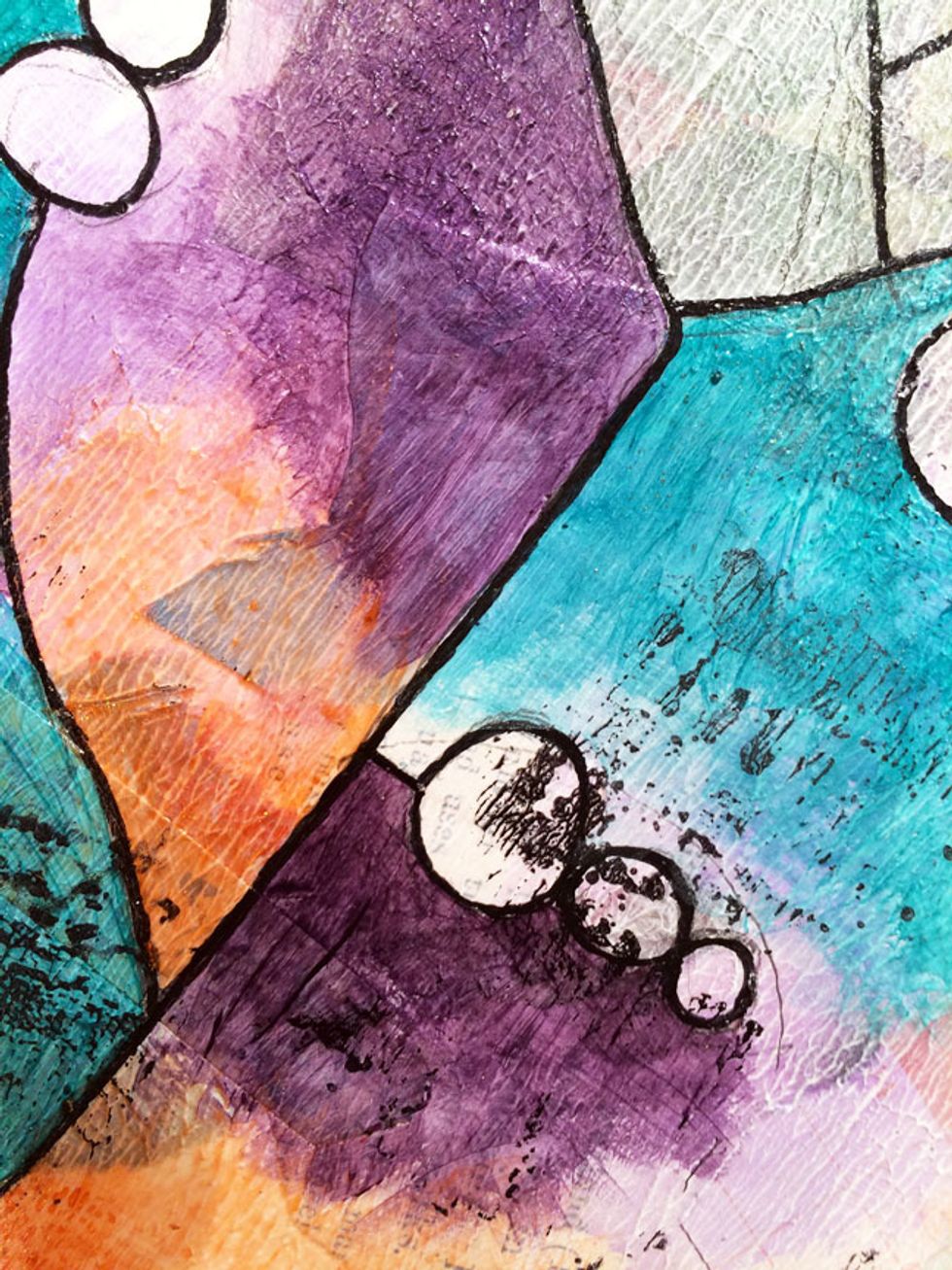 You can see the slight difference, here on the Fluorite Gem spaces. The lower one is a tad darker, especially closer to the lines.
This is showing you some darkened Fluorite and some lightened Fluorite.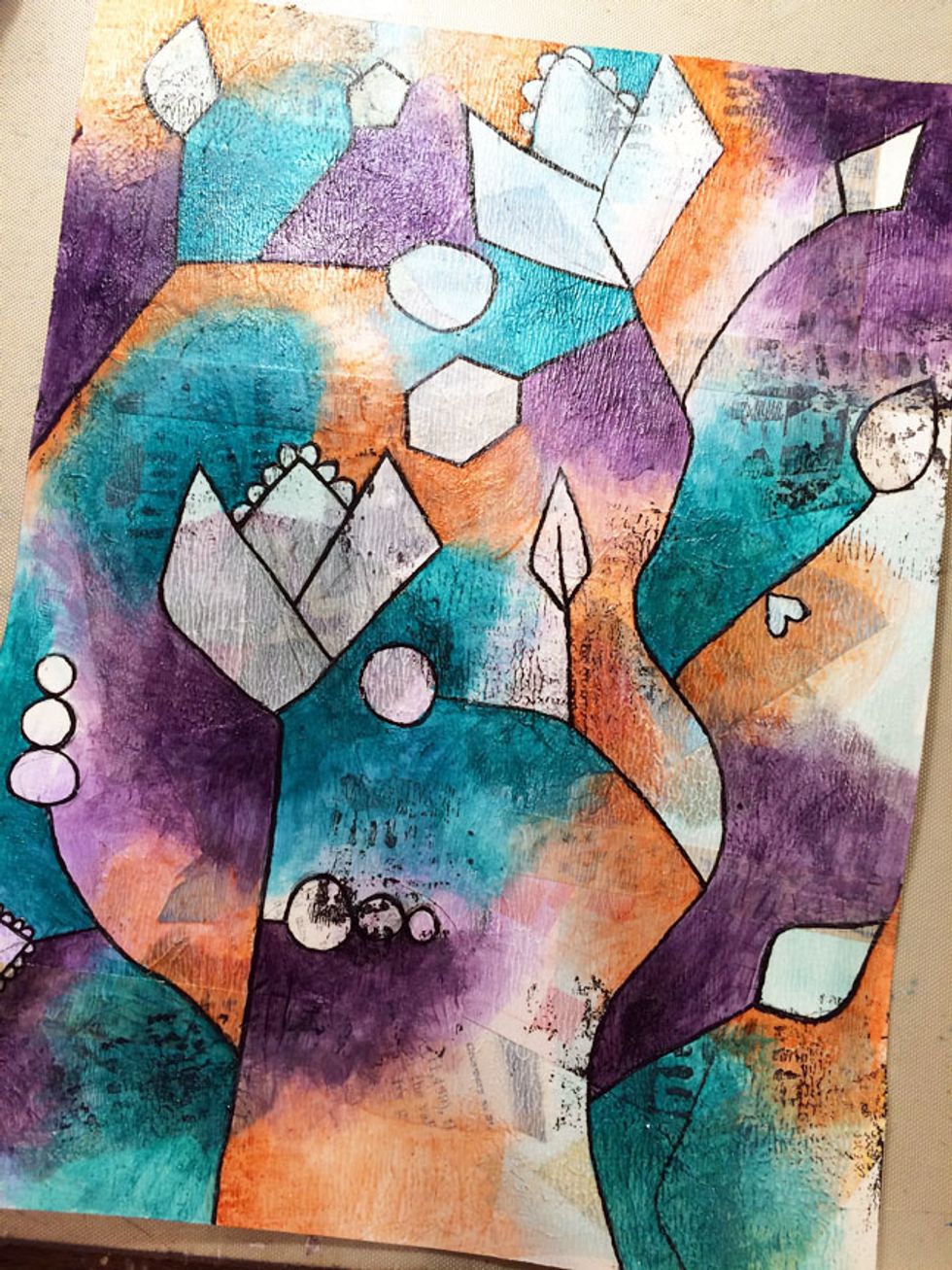 I wanted to create more gradients of each color, darkening each color closer to the black lines and lightening them up as they go out. For the Just Peachy, I used Kenyan Copper for the darker tone.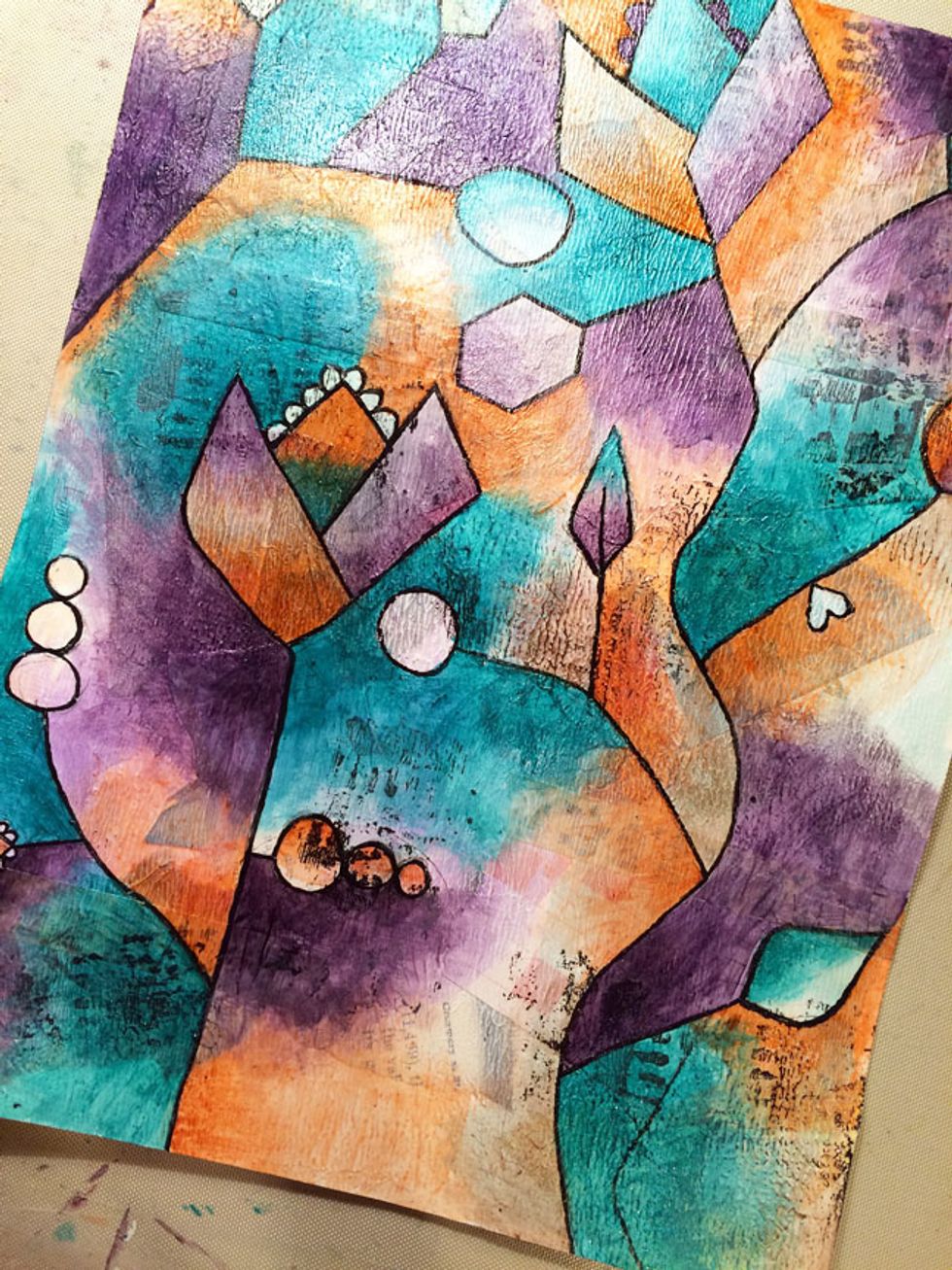 I used the same technique coloring in the flowers and leaves.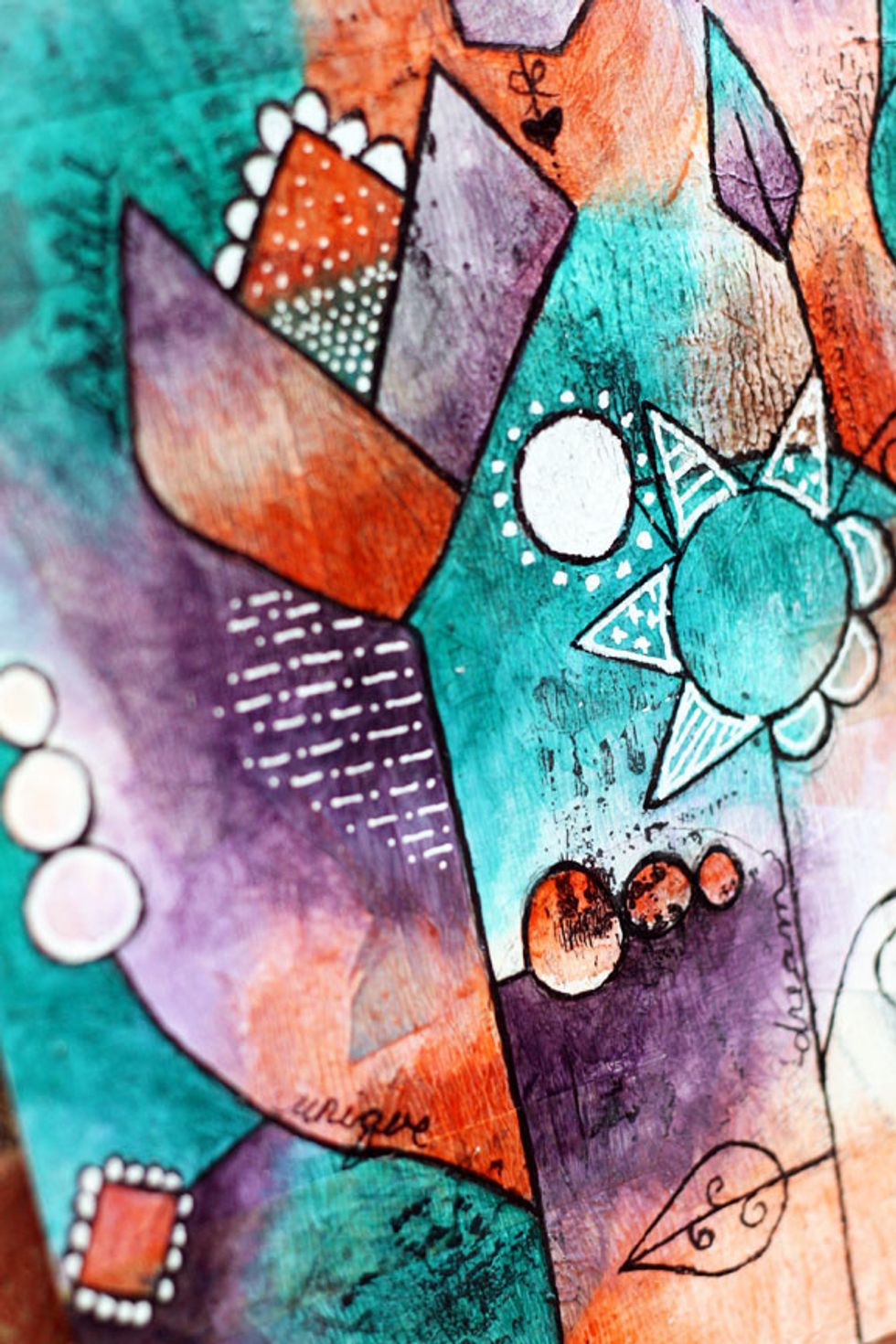 I completed the piece by adding white pen doodles and black pen doodles.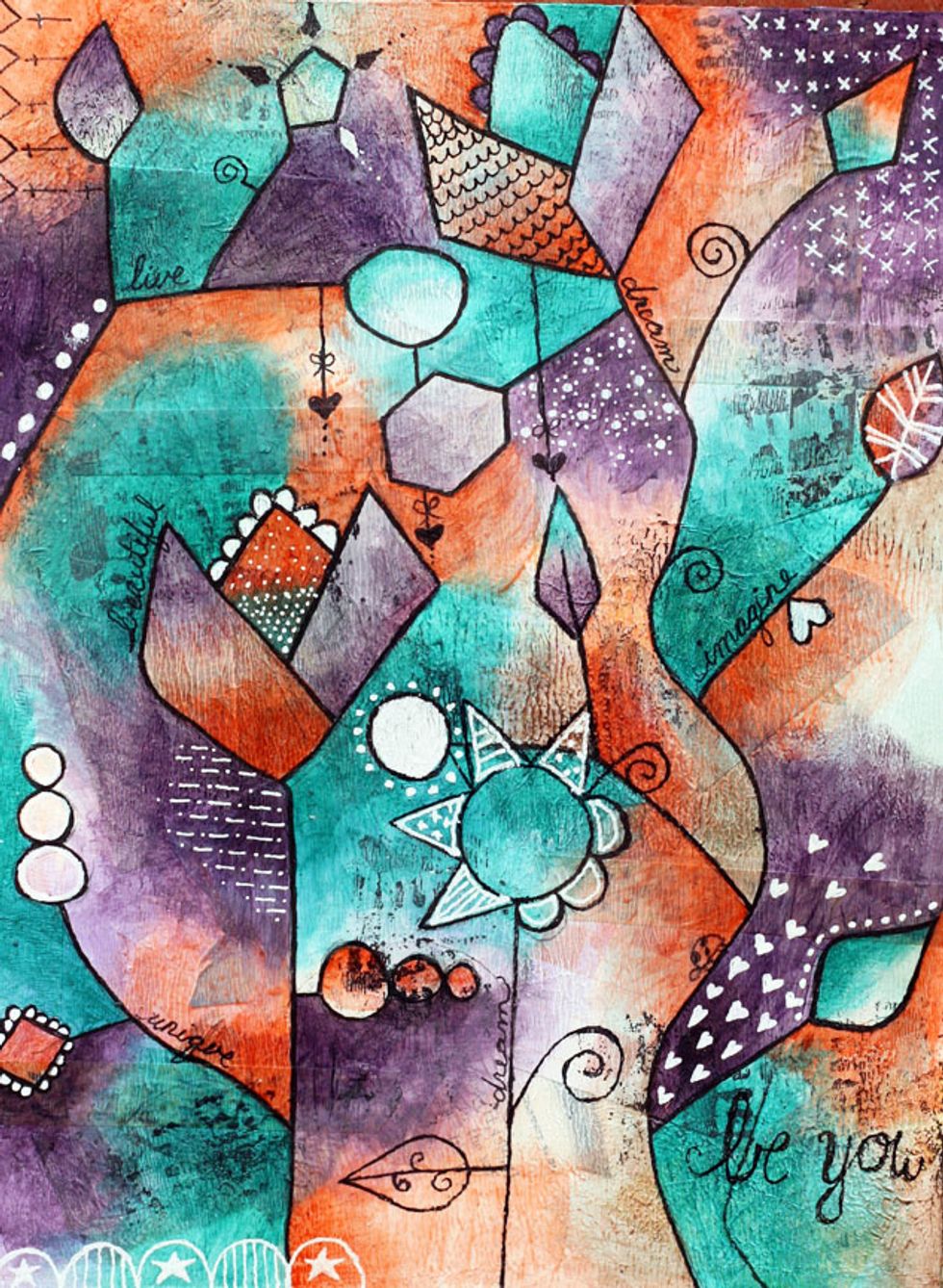 The completed piece.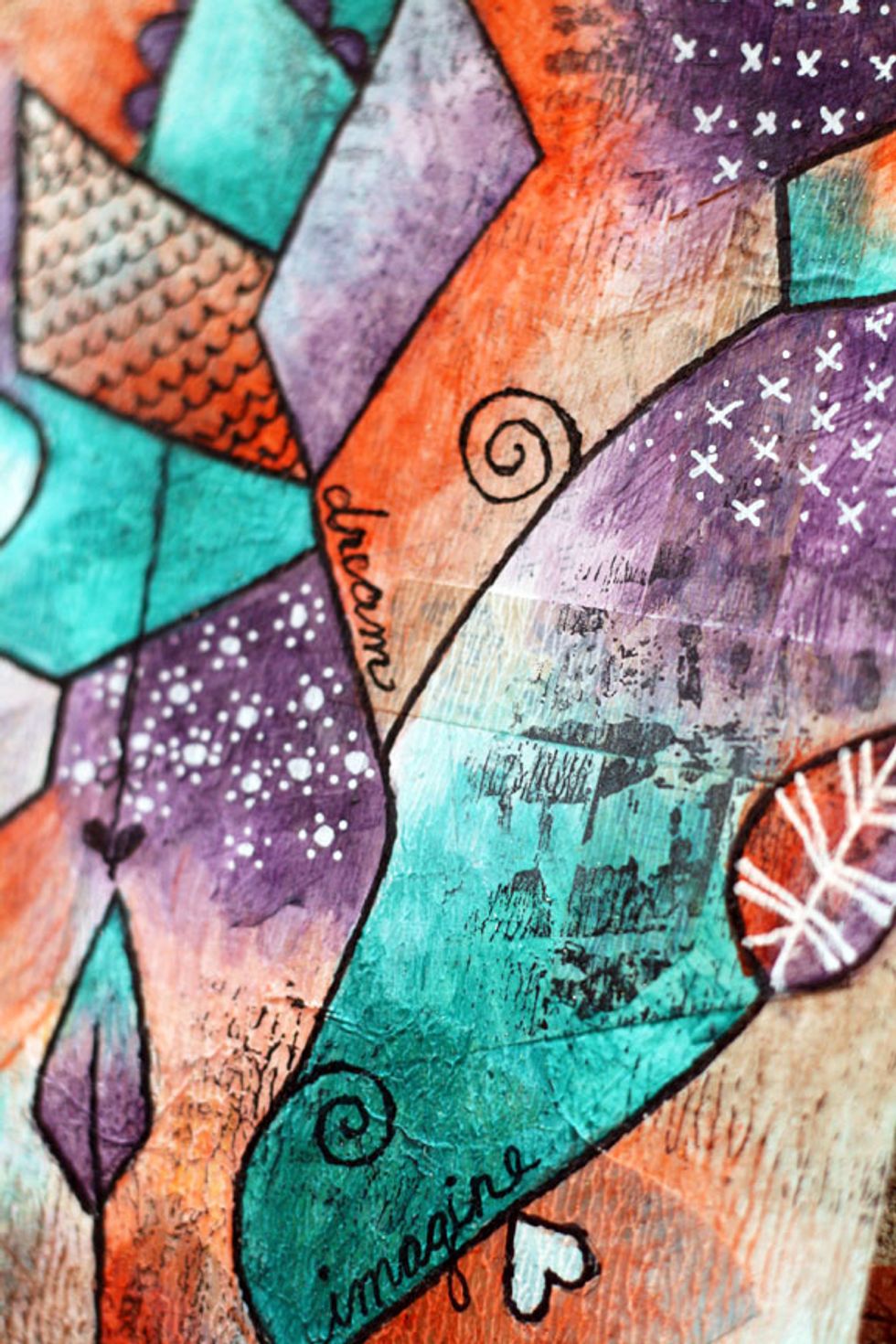 I also wrote some words around the canvas.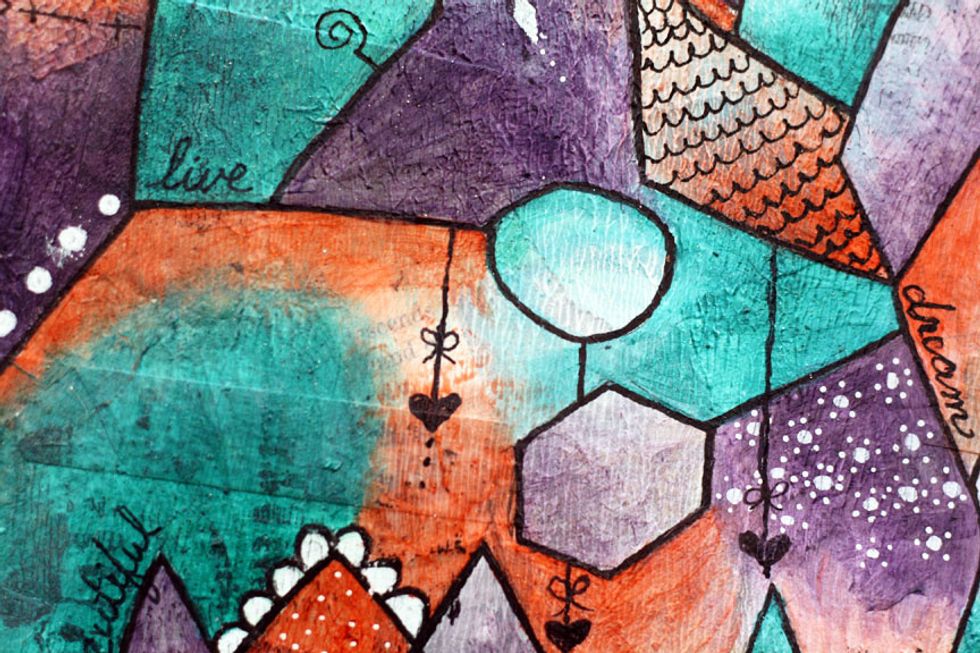 I used watercolor paper for my canvas.
Thanks for joining me, today! ~Robin
Fluorite Gem
Bronze Metal Effects
Just Peachy Sorbet
Kenyan Copper Sorbet
Viridian Sorbet
Cotton Velvet
Tuxedo Velvet
Art Anthology
Art Anthology is a manufacturer of dimensional mediums.\n\nCome chat with us in our Facebook Group: Art Anthology Adventures in Art