Pita breads can either be heated in a microwave or in an oven. Just don't forget to heat your oven if you like that alternative best.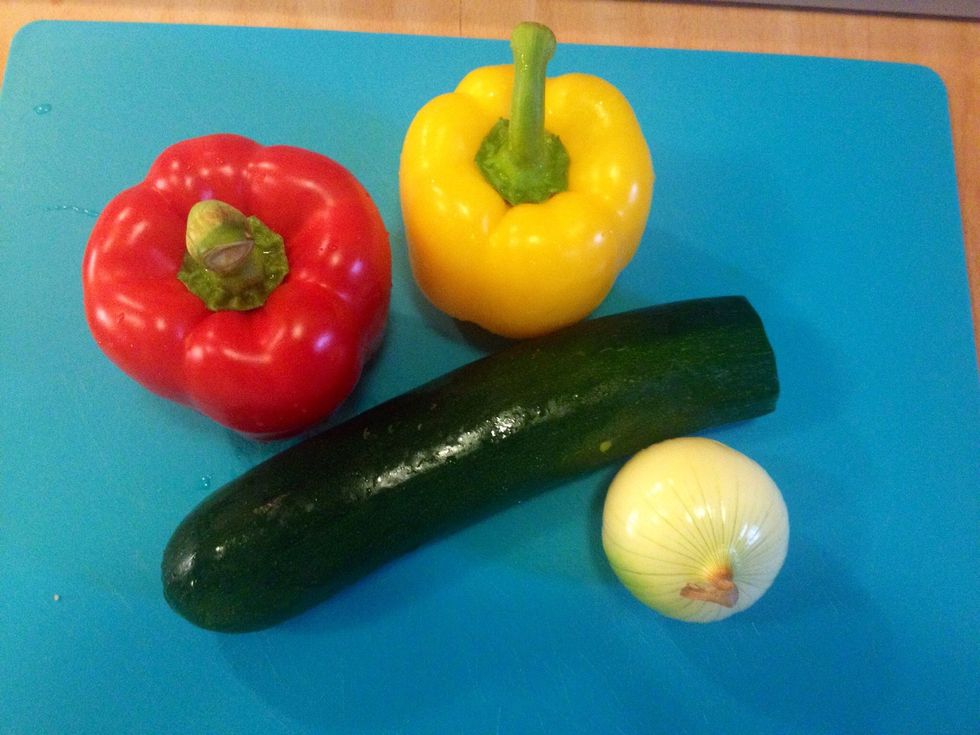 Chop your veggies.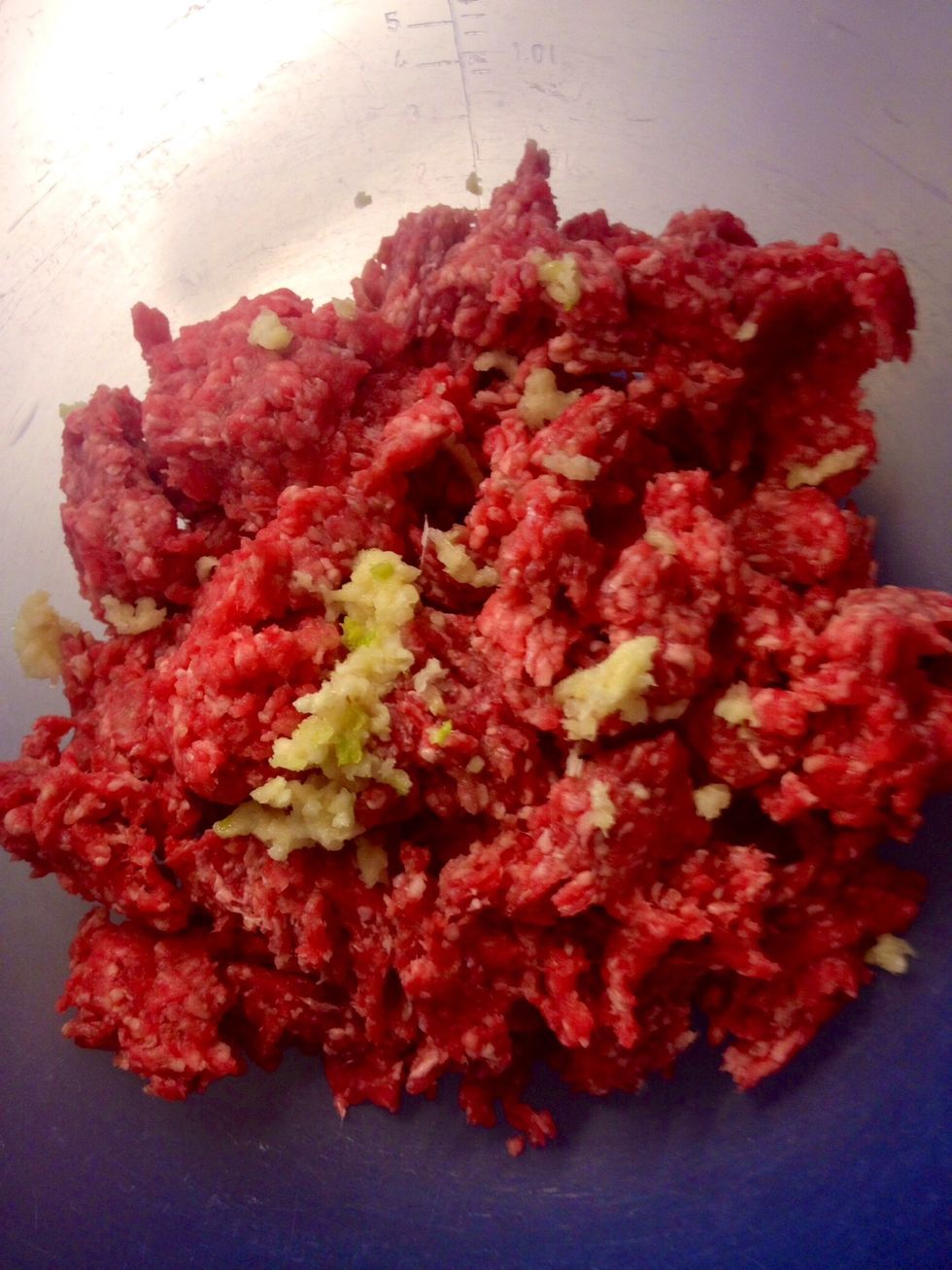 Mix the ground beef with garlic..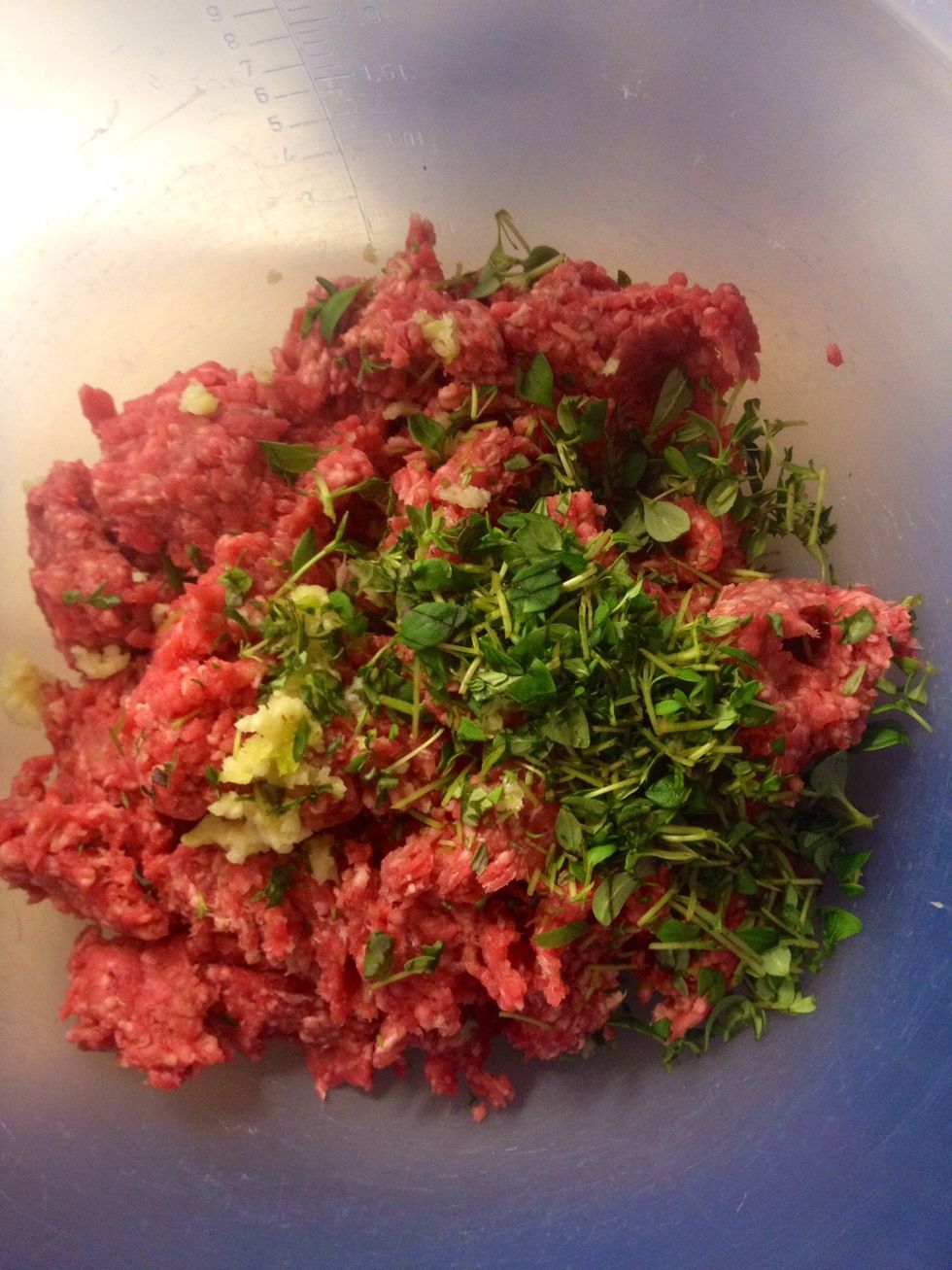 ..fresh thyme..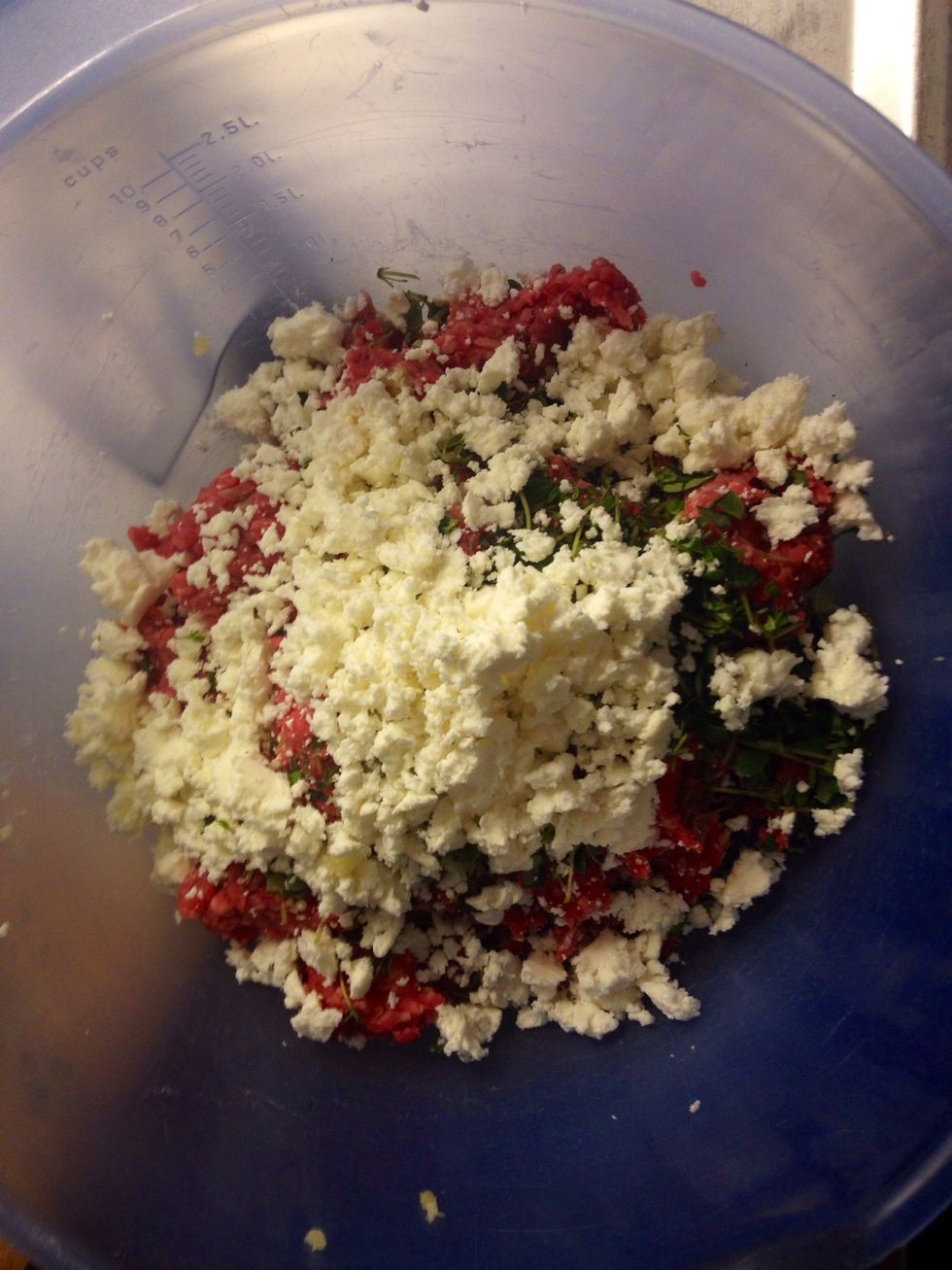 ..feta cheese..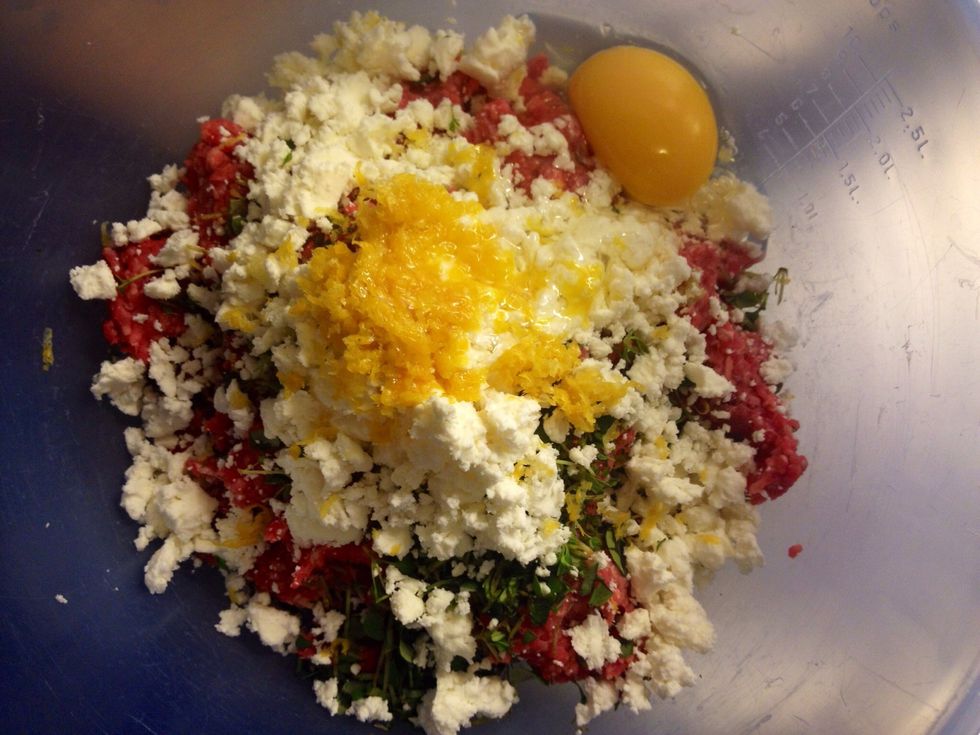 ..lemon peel and the egg.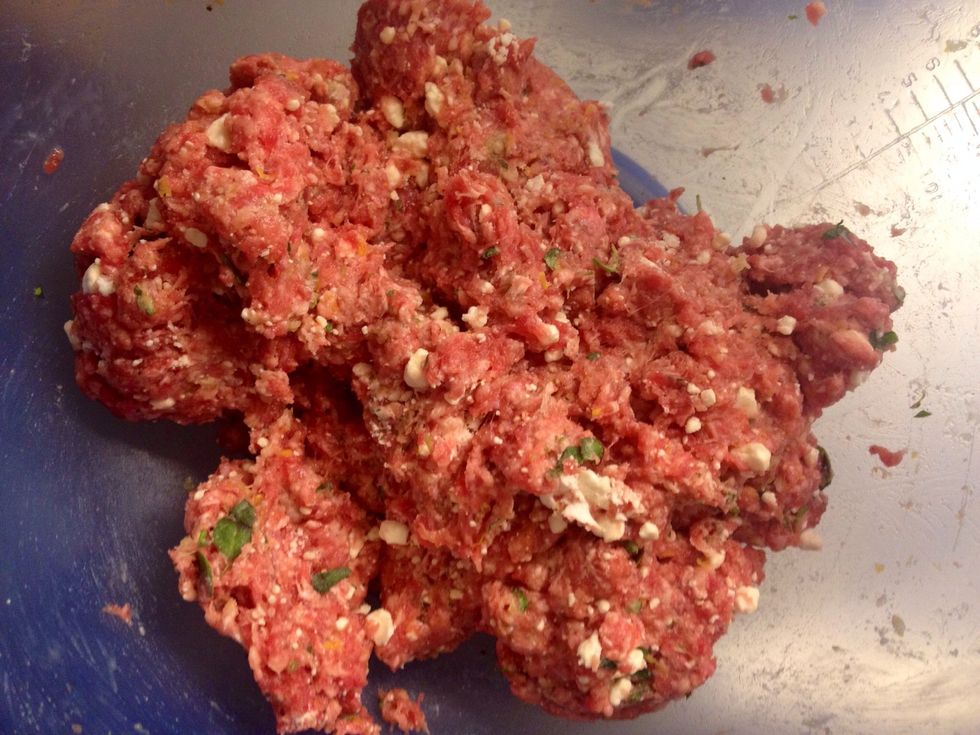 Add salt and black pepper, and mix thoroughly.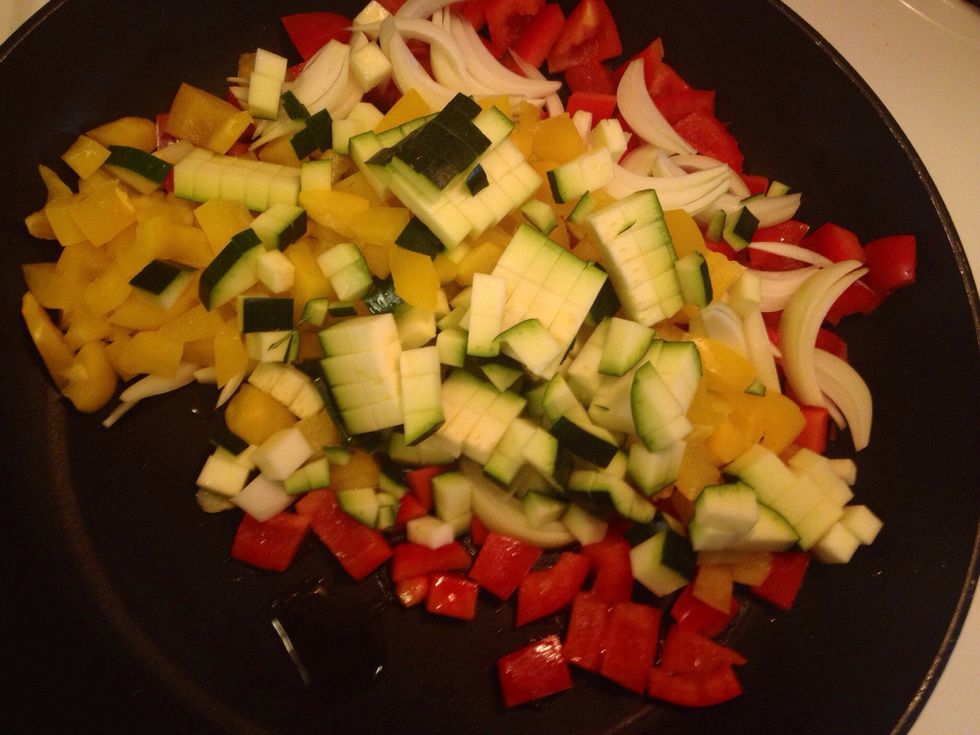 Soften the veggies in some olive oil.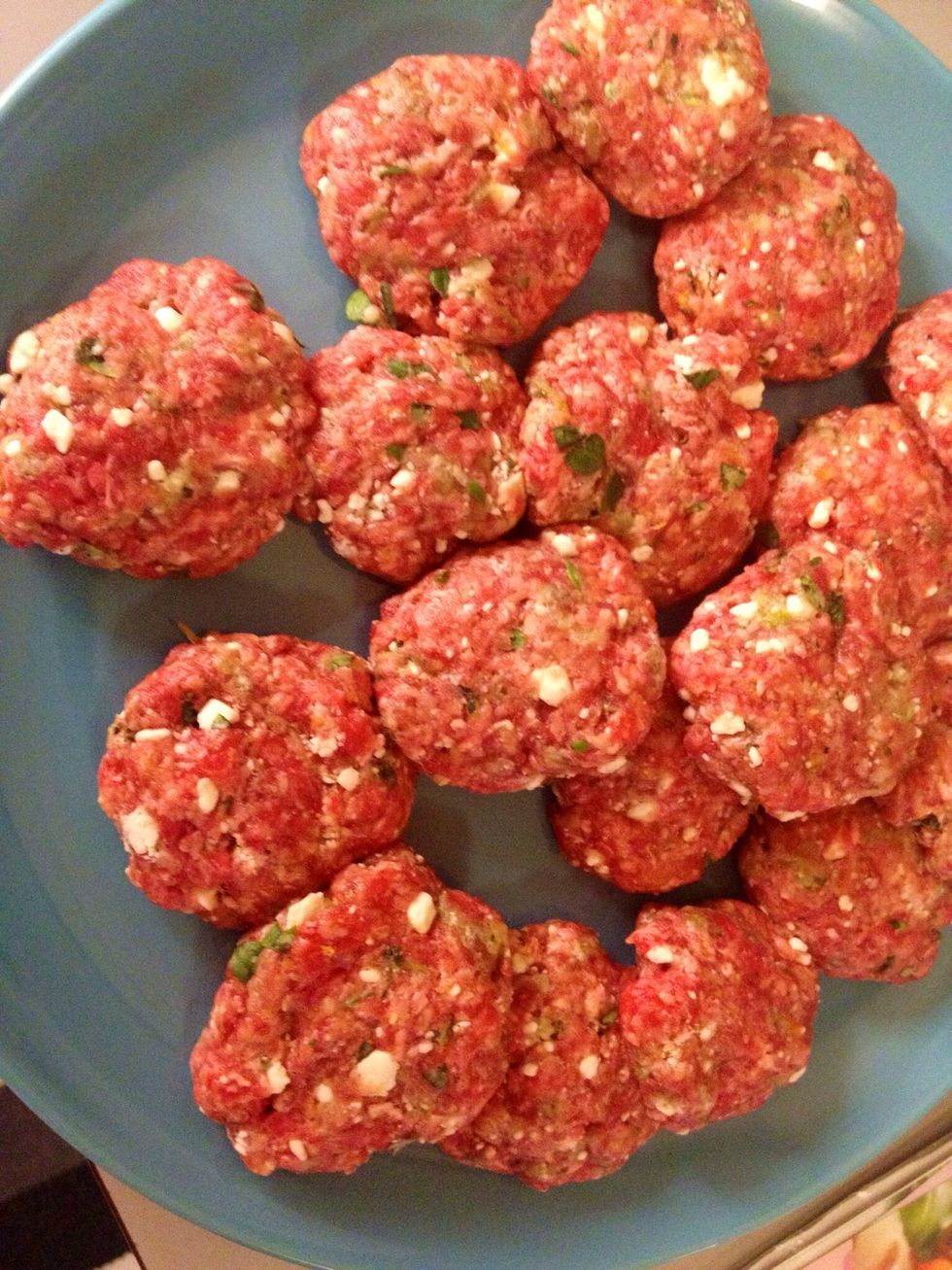 While the veggies are cooking, form patties; either 8 normal size ones or 16 smaller. I prefer the smaller size since it's easier to divide the meat into the pitas.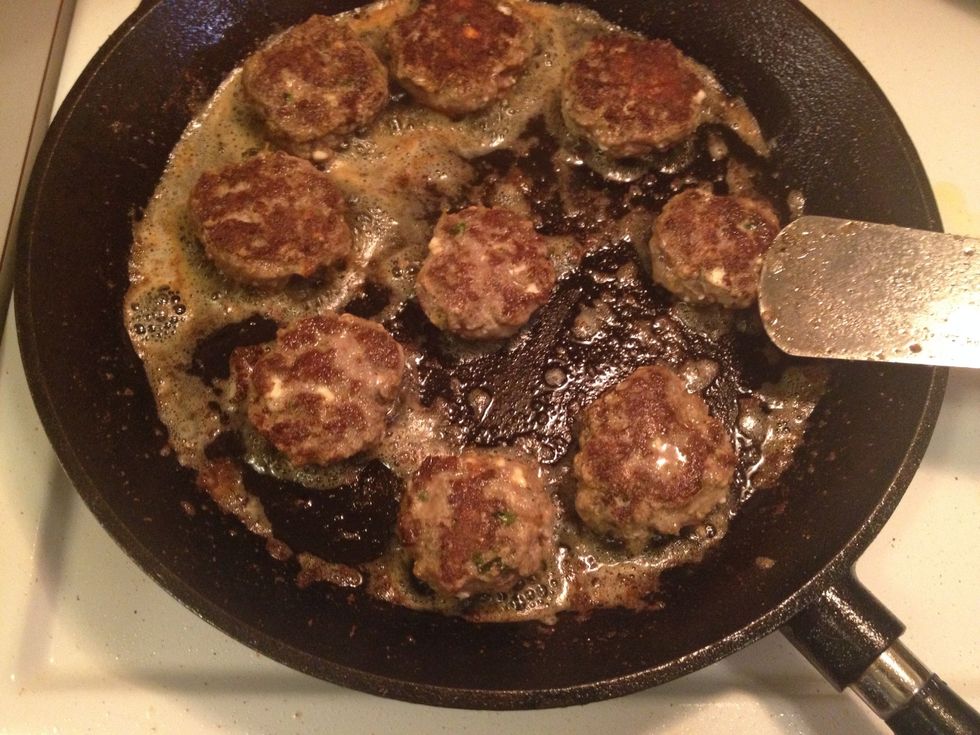 Fry the patties in some olive oil and butter.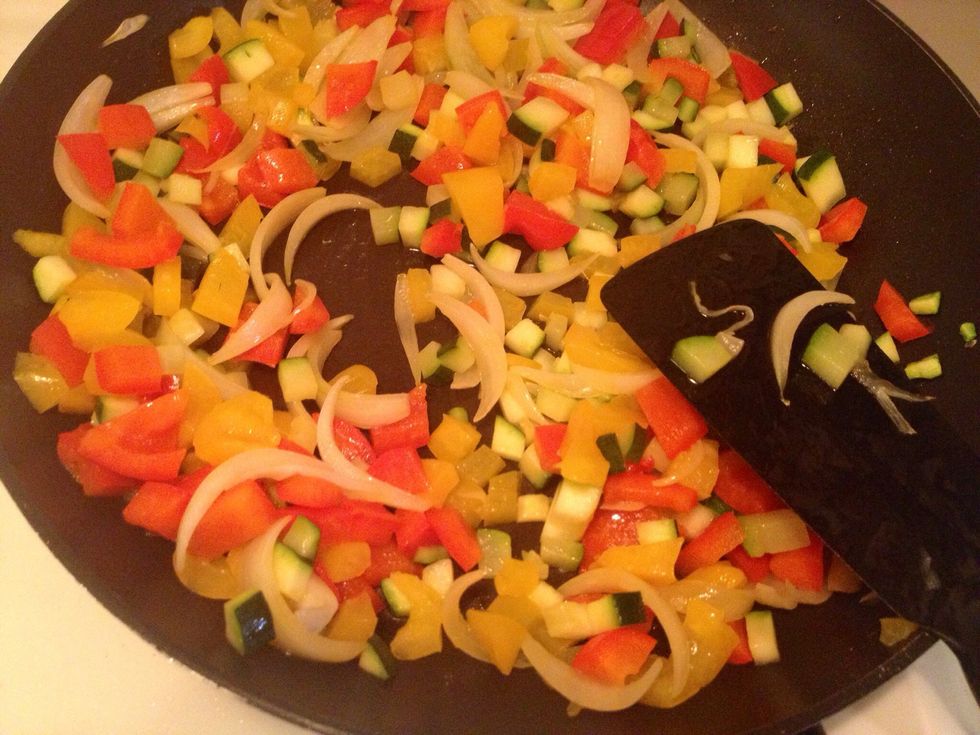 You decide how crunchy or soft veggies you prefer. When the texture feels right...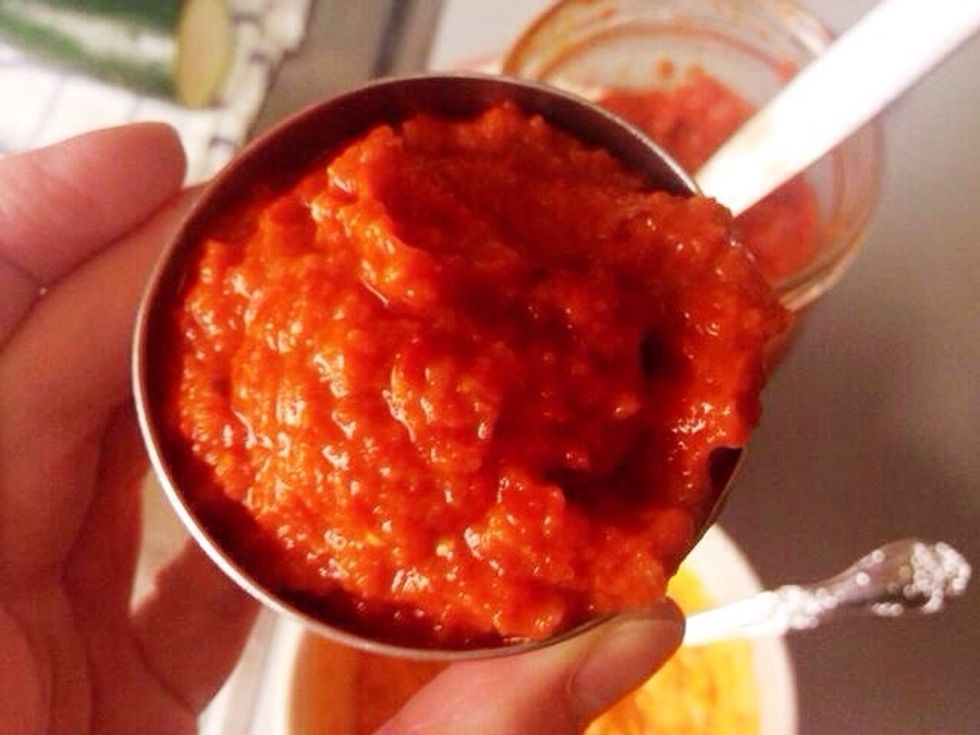 ..add the ajvar relish. We used a hot version but the mild is also good.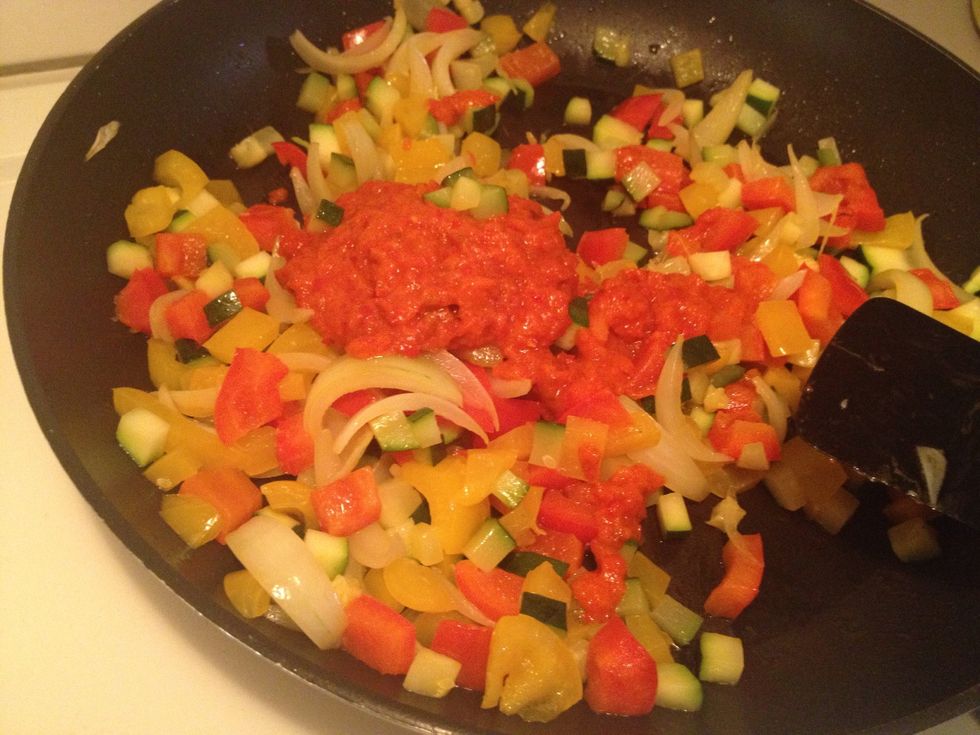 Blend the veggies with the ajvar relish.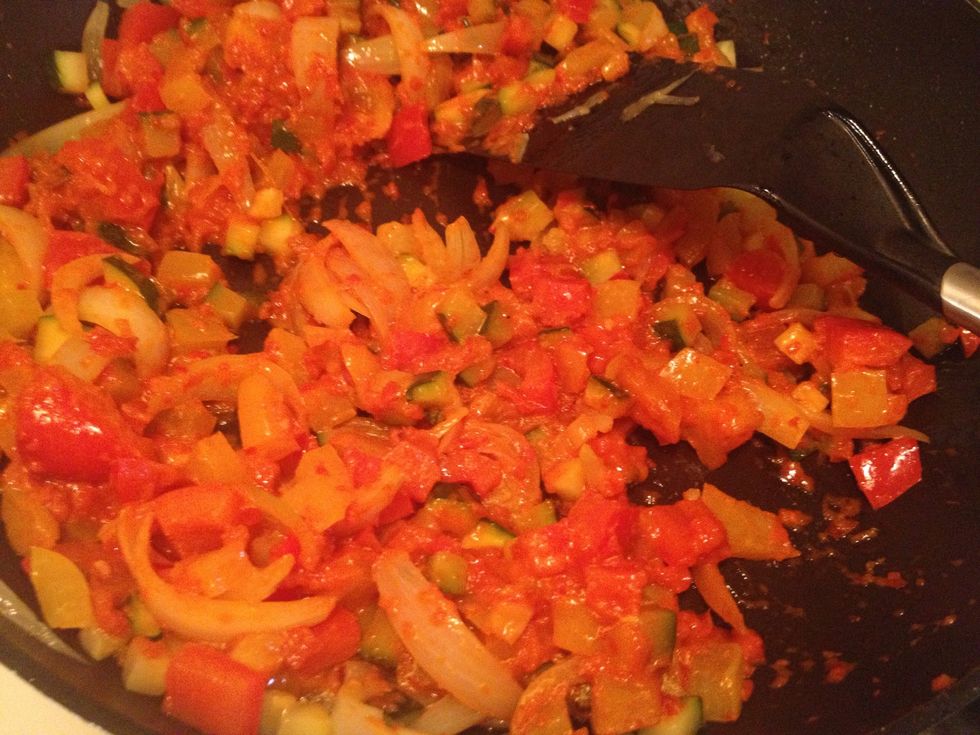 Like so.
Then add cumin, salt & pepper..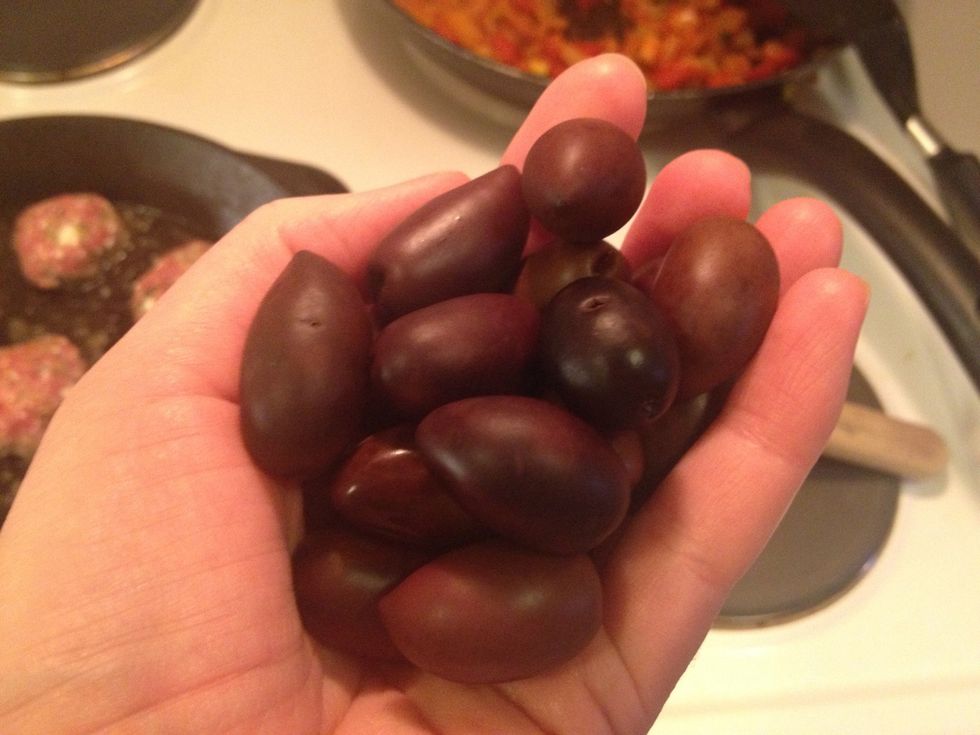 And finally the olives.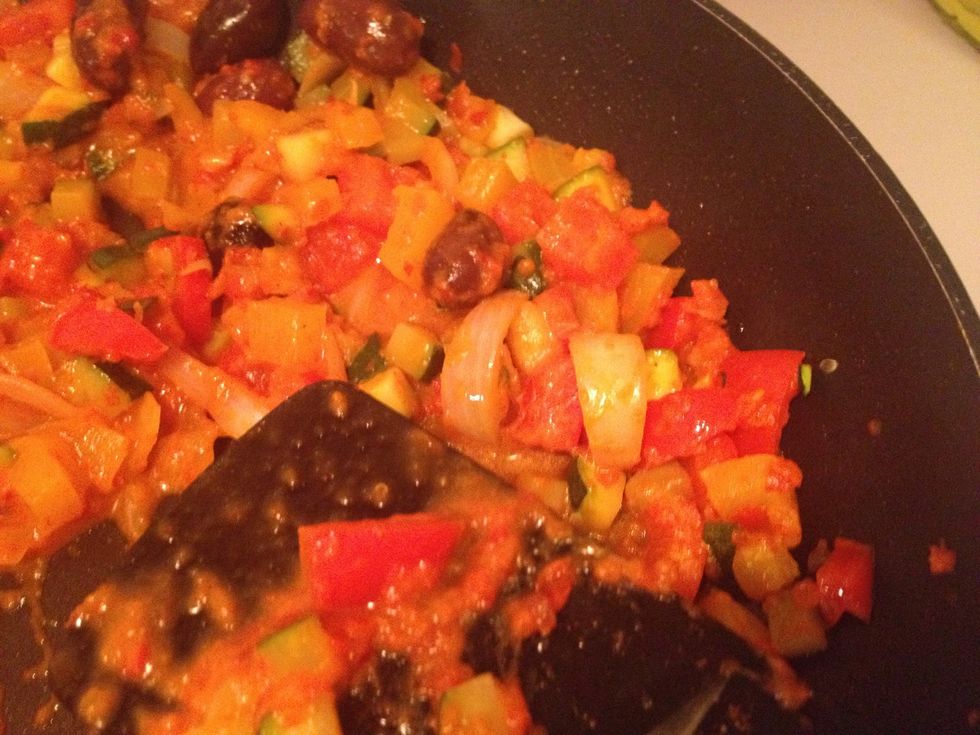 Stir again and see to that the veggies and olives are warm.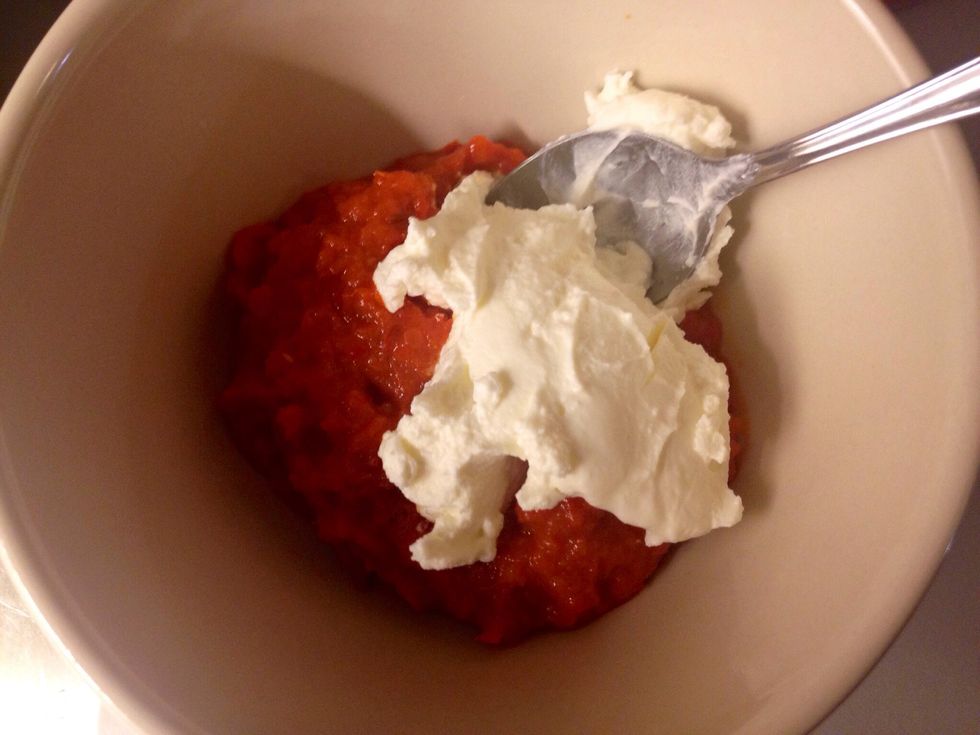 If you wish some extra (cold) sauce, mix some ajvar relish with Turkish yogurt, some lemon juice and salt & pepper.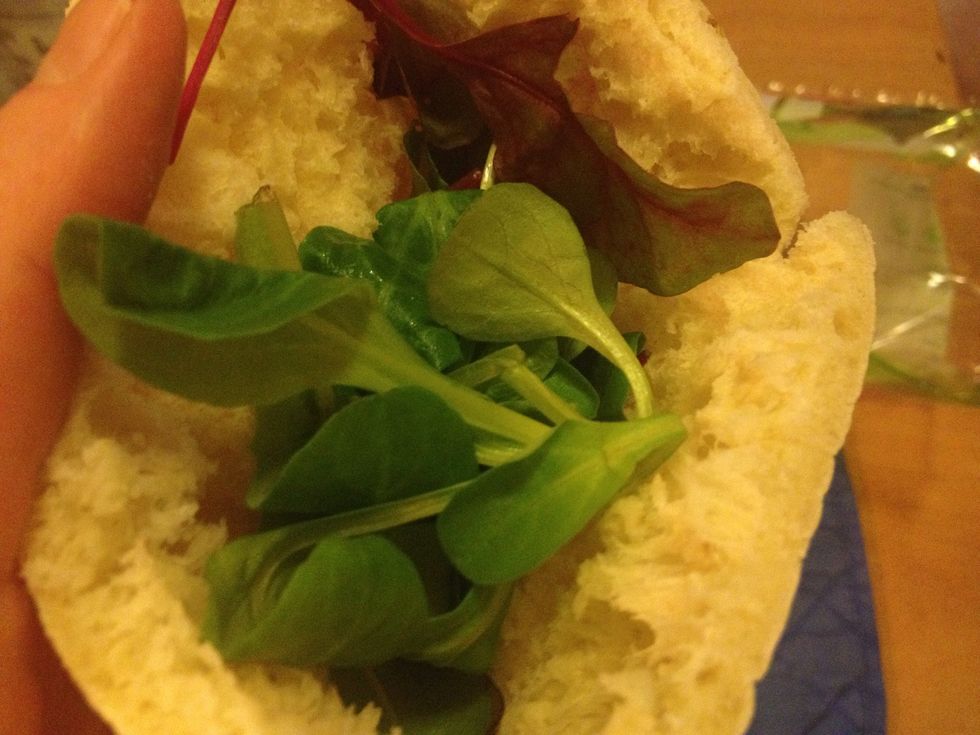 Grab your pita bread. Fill it with salad...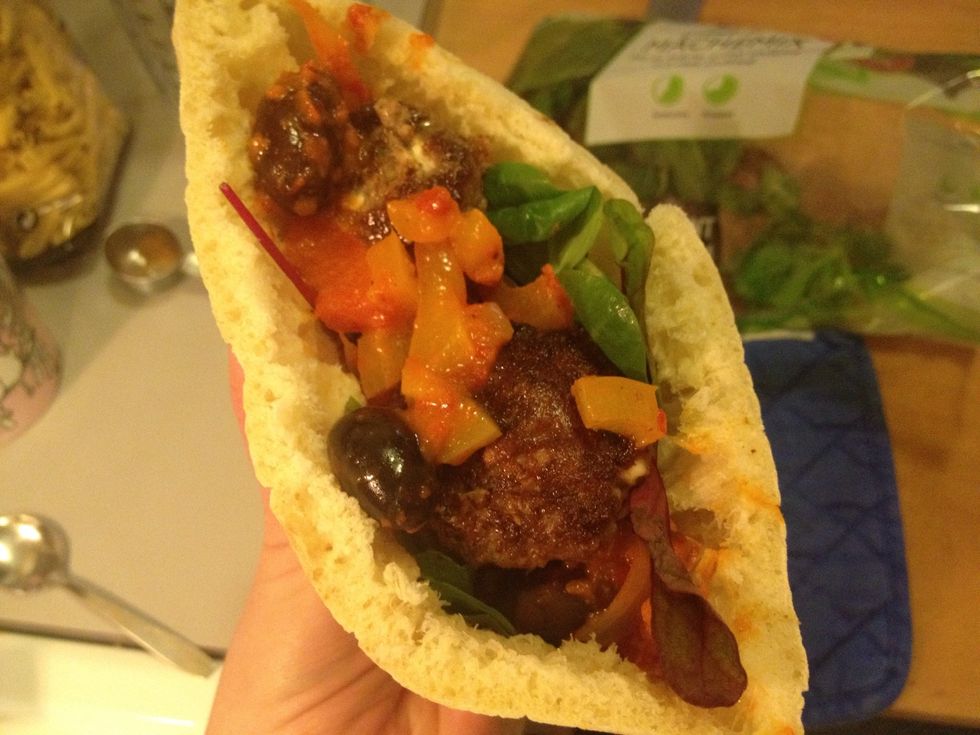 ..patties and the spicy veggies. Add another layer depending on how hungry you are.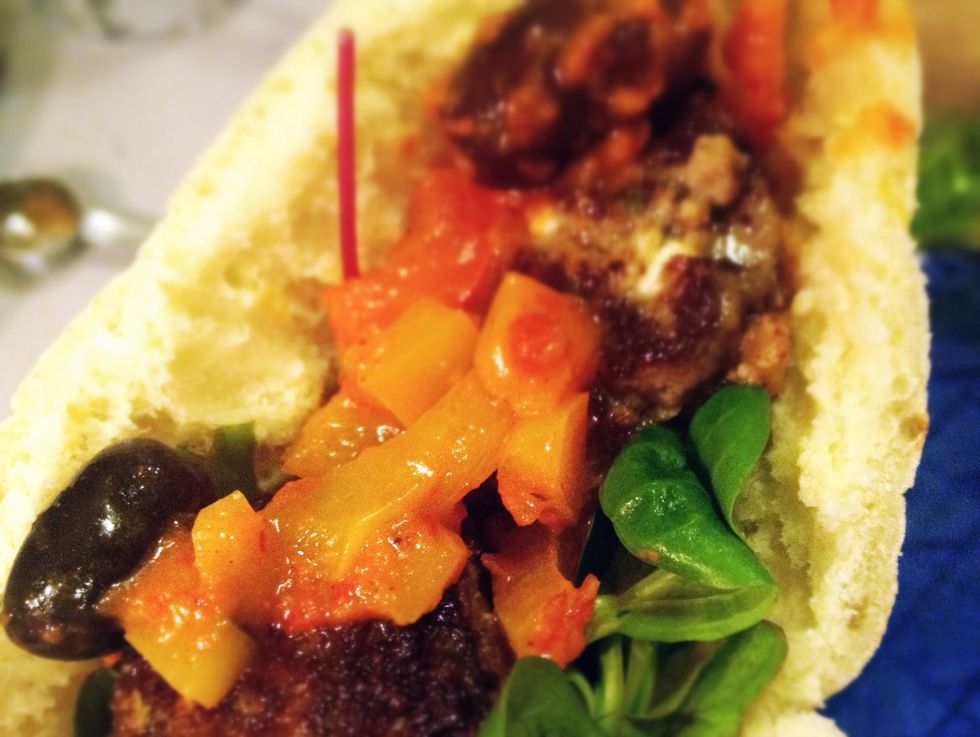 Dig in!
400.0g Ground beef
50.0ml Chopped fresh thyme
1.0 Lemon (the peel)
2.0 Garlic cloves
100.0g Feta cheese
1.0 Egg
1.0tsp Salt
2.0pch Black pepper
Olive oil
1.0 Yellow bell pepper
1.0 Red bell pepper
1/2 Zucchini
1.0 Onion
100.0ml Black olives
1.0Tbsp Olive oil
125.0ml Ajvar relish
1/2Tbsp Cumin
Salt & pepper
Salad
Pita breads or similar
Karin Siöö
Lives in Sweden. Gets inspiration from trips, blogs & international students I meet at work.