A treat using rice from the back of the fridge, bottom of the pot.
86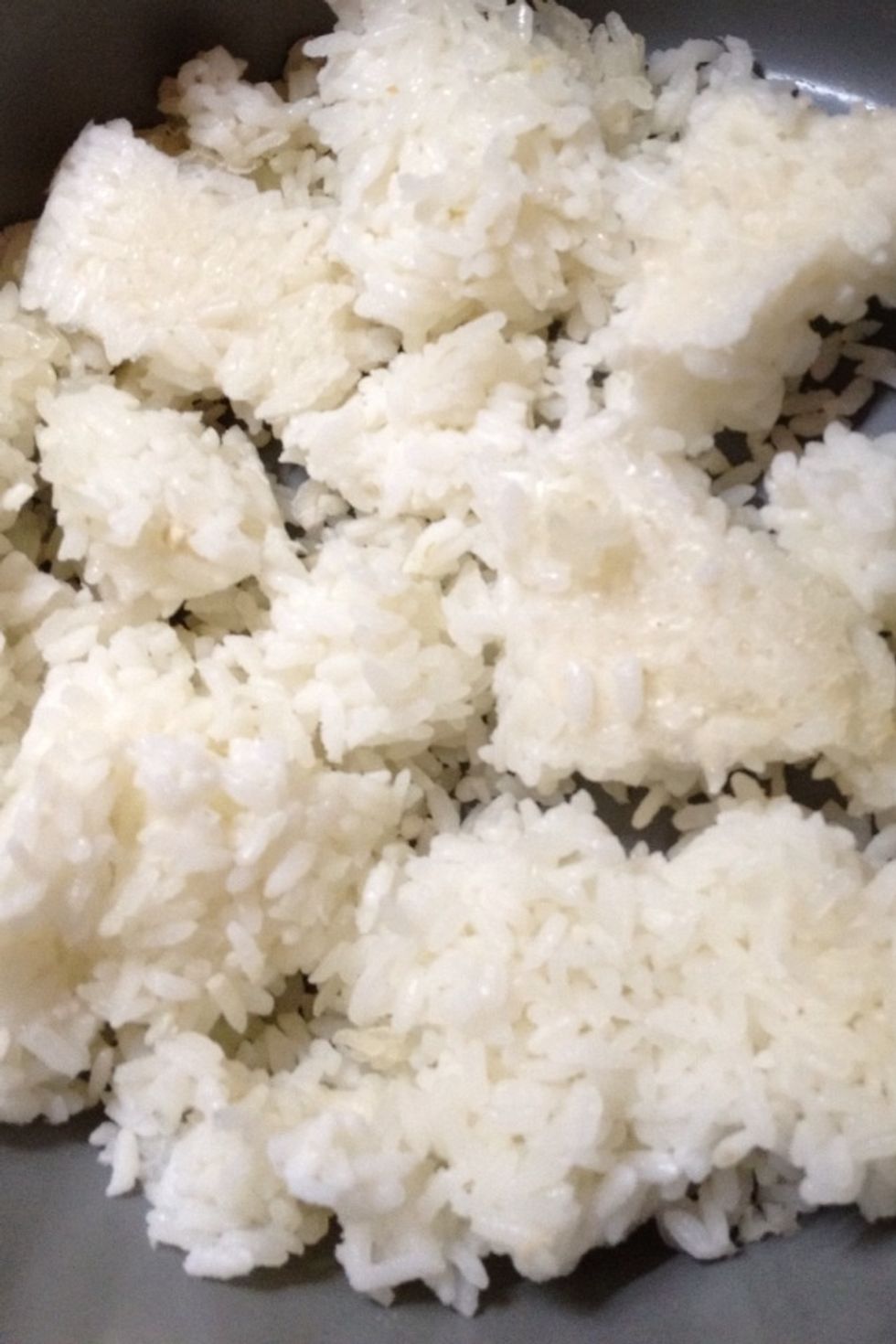 I have some short grain white rice that has been sitting in the refrigerator so I'll break it up and put it in a pan on the stove.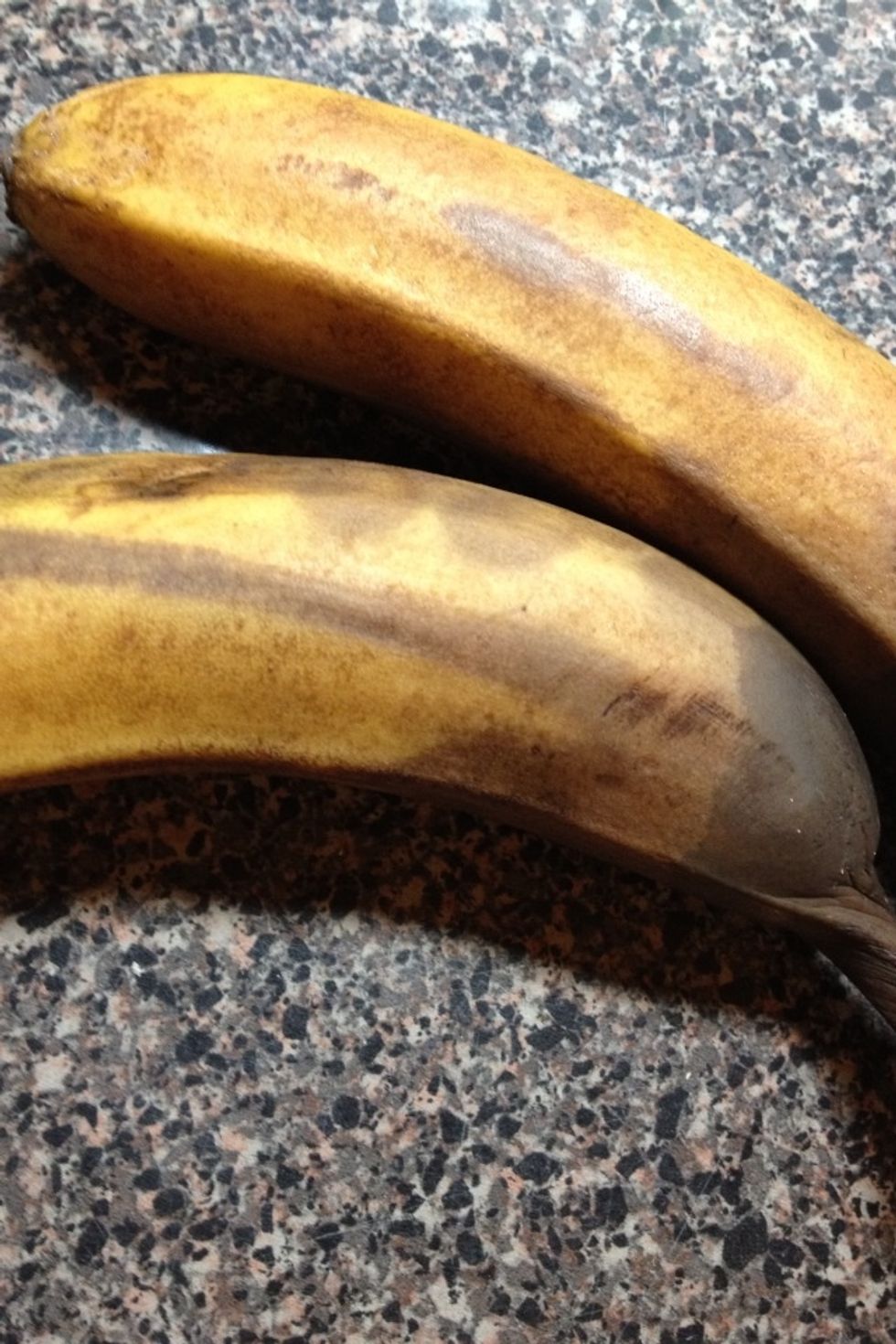 These bananas have seen better days. They are going in as well. Mashed.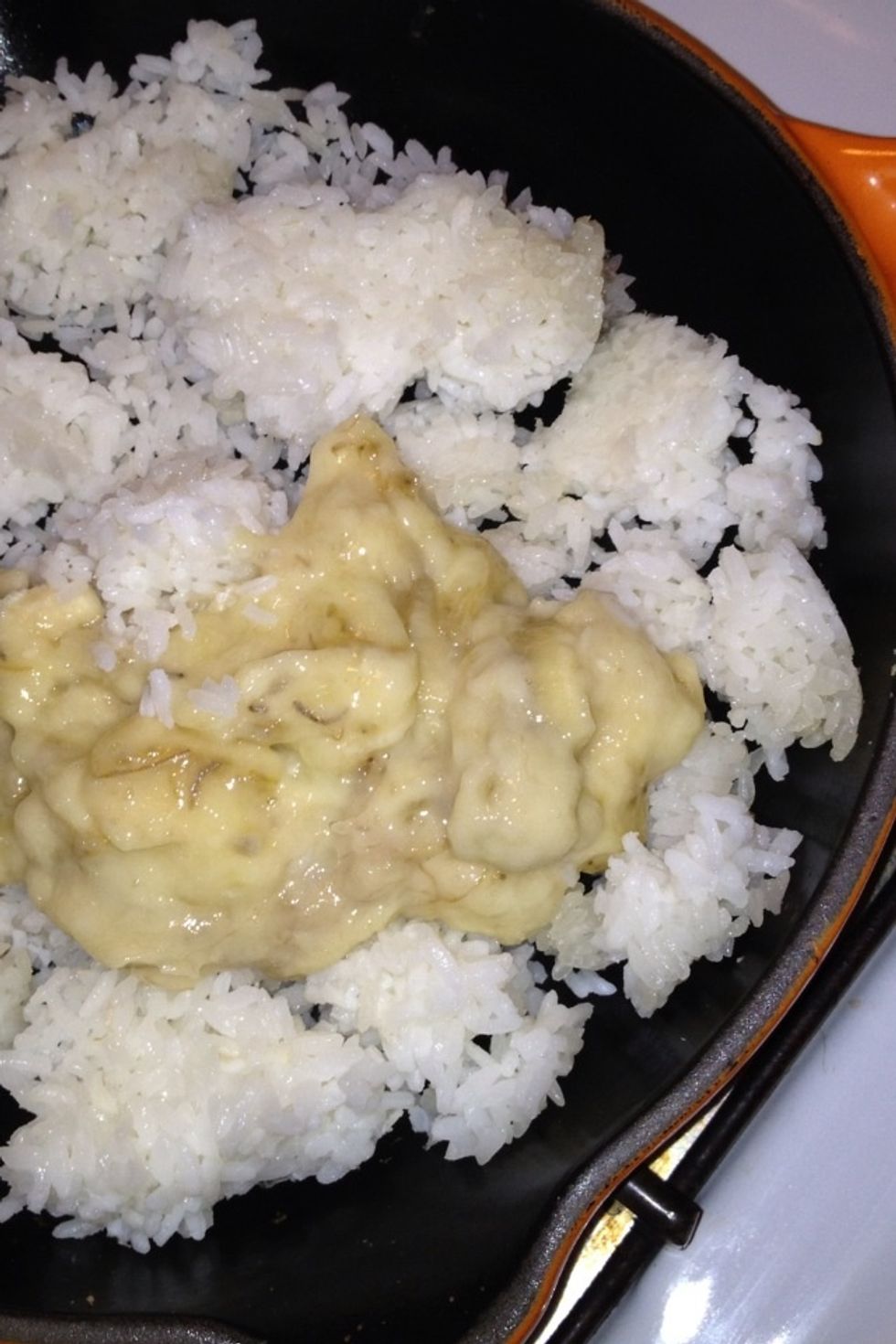 Heat is on low to start warming things up. Meanwhile, I'll check and see what type of milk I have. I won't be using eggs because I don't want to deal with tempering and whatnot.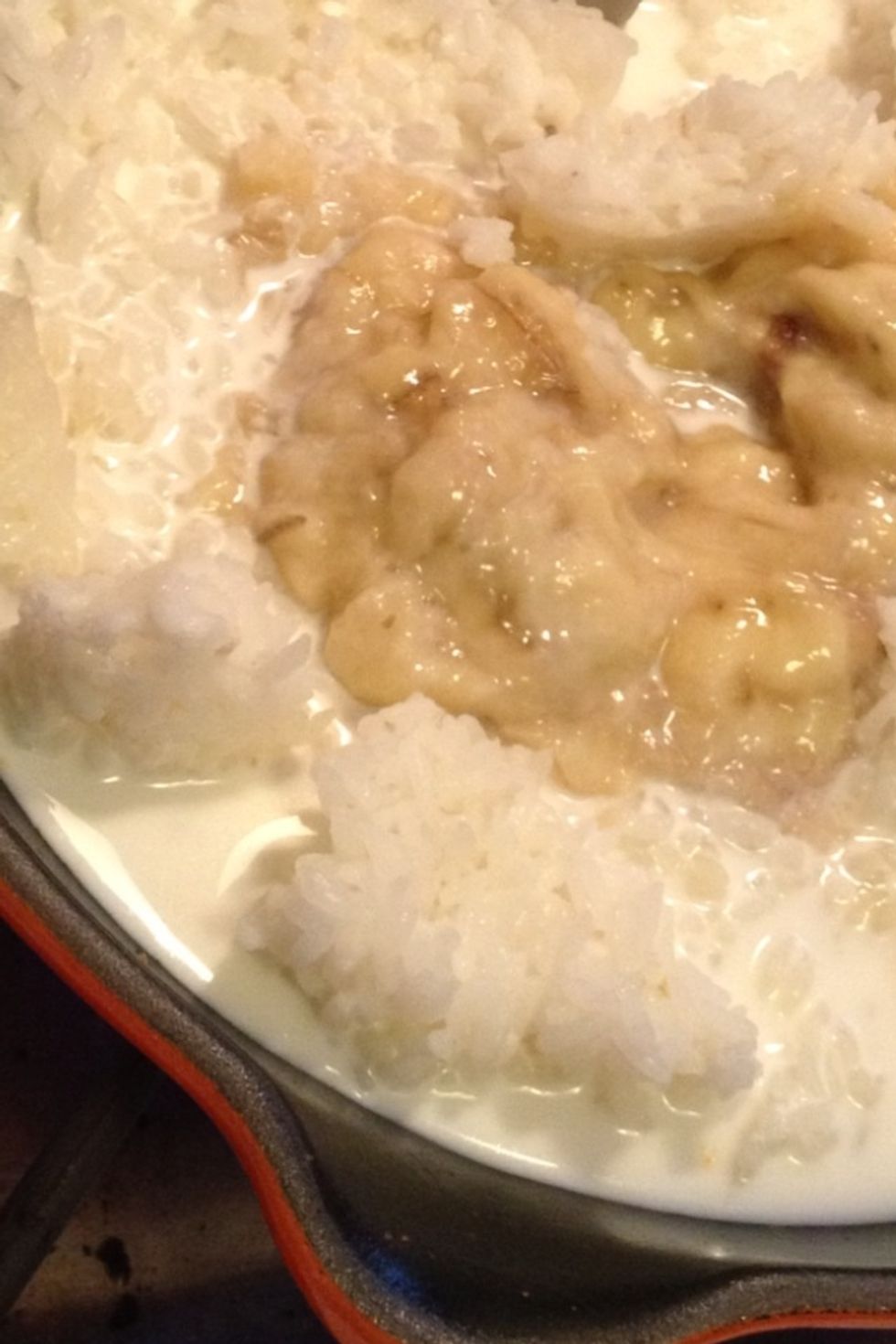 Pour enough milk into your pan to just cover the rice. I used some half and half as well so that I wouldn't run out of either one. Oh, you have half a box of soymilk? That works too. Almond? Great.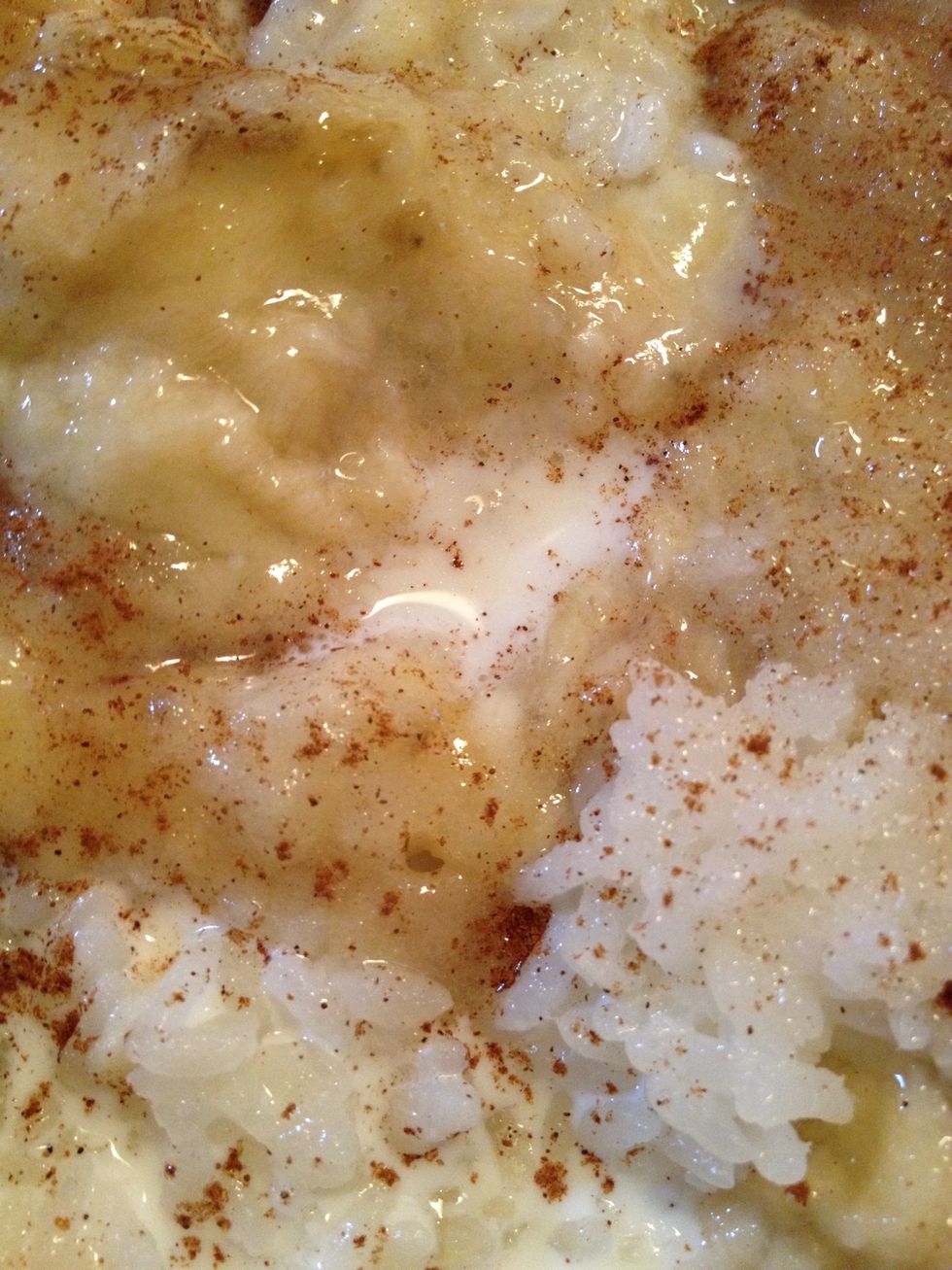 Season and sweeten to your heart's content. I went with a few nice tablespoons of white sugar, speck of salt, sprinkling of cinnamon. Brown sugar, honey, a syrup, even a sugar sub would be fine here.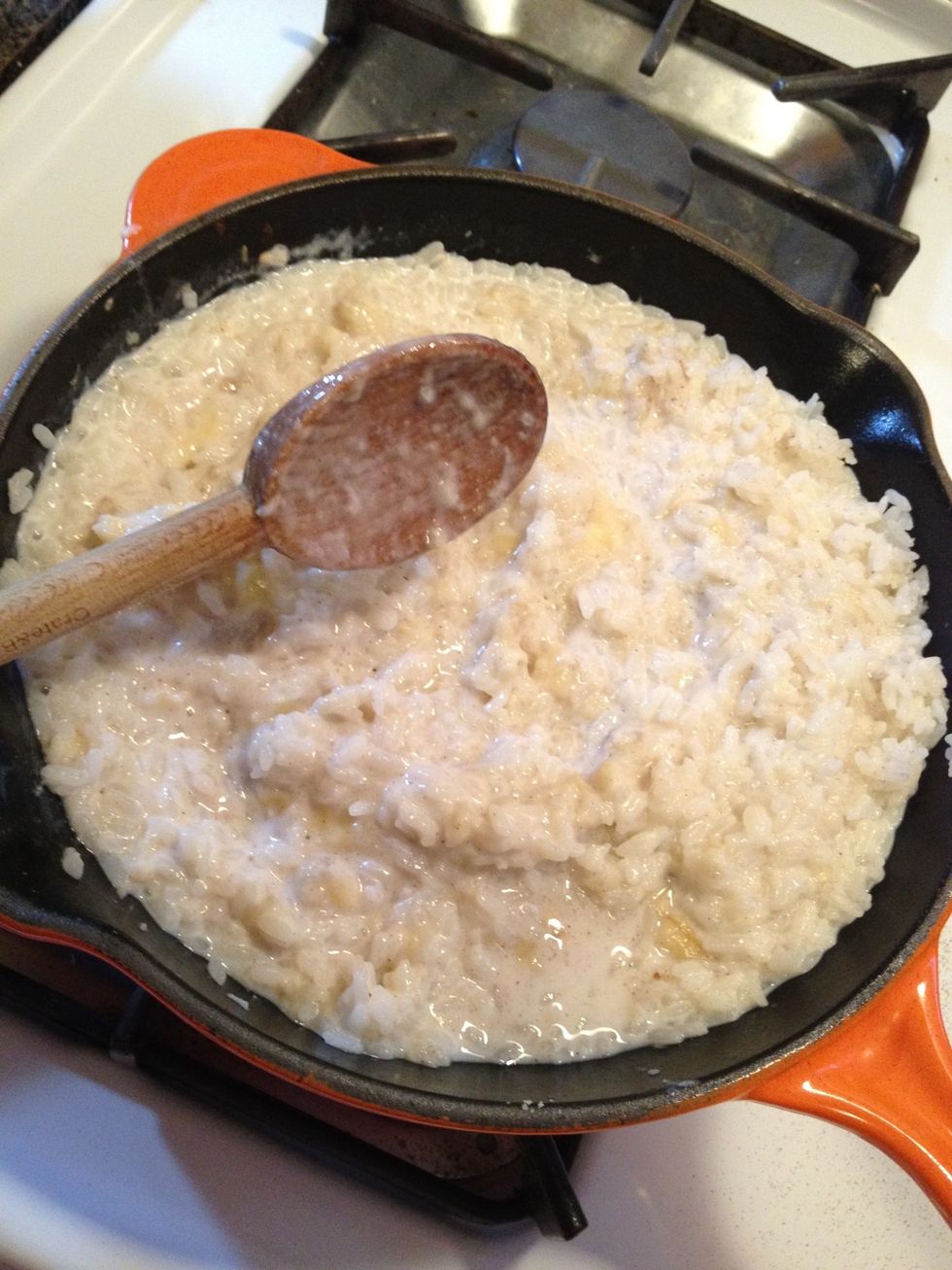 With my heat on medium, I stir until the mix is thickened and bubbly. Add more milk for a softer chew as the rice absorbs the liquid. I like the rice to retain a bit of a bite. Give it a taste.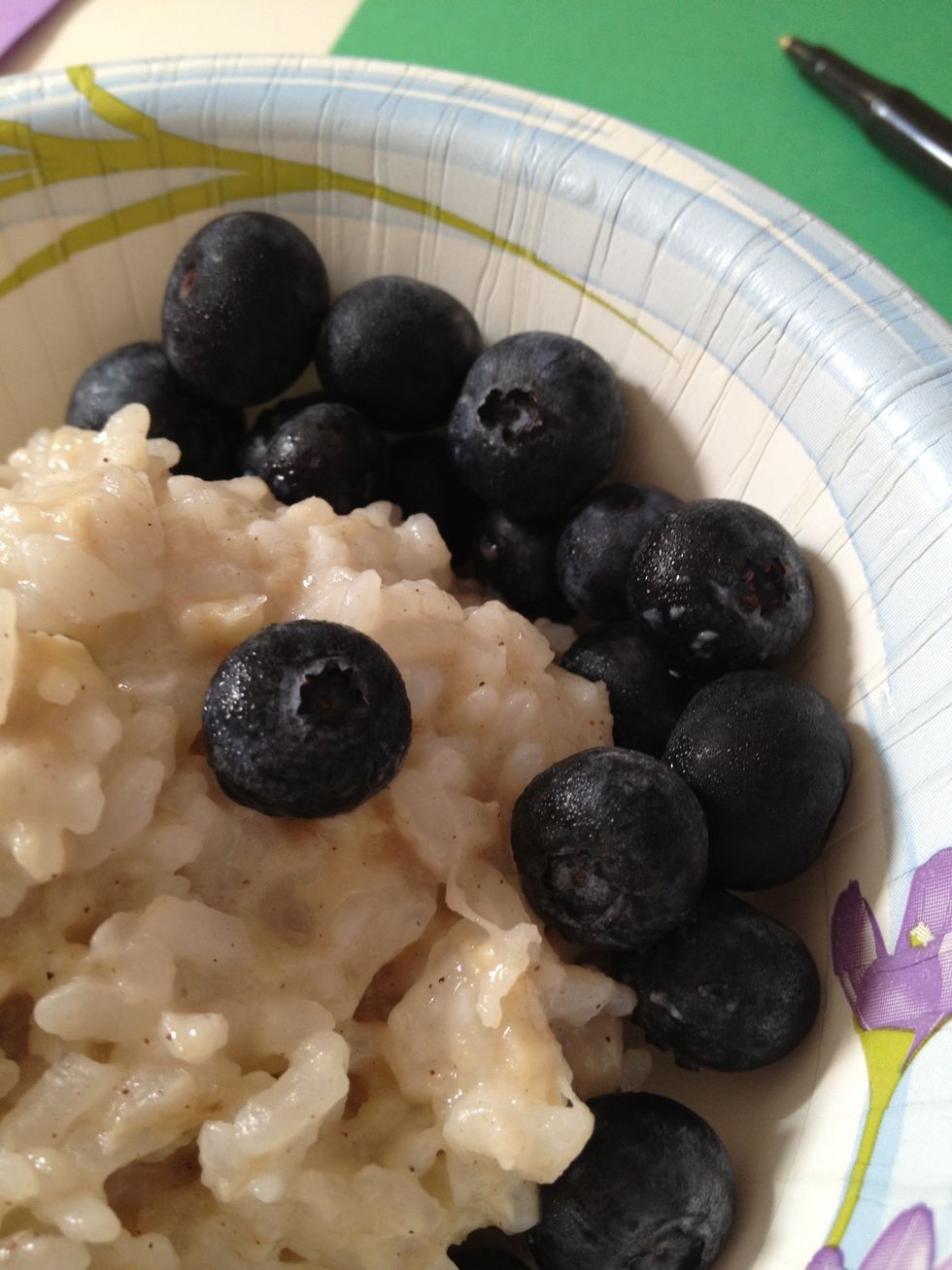 I'm going to have some warm, with blueberries, for breakfast.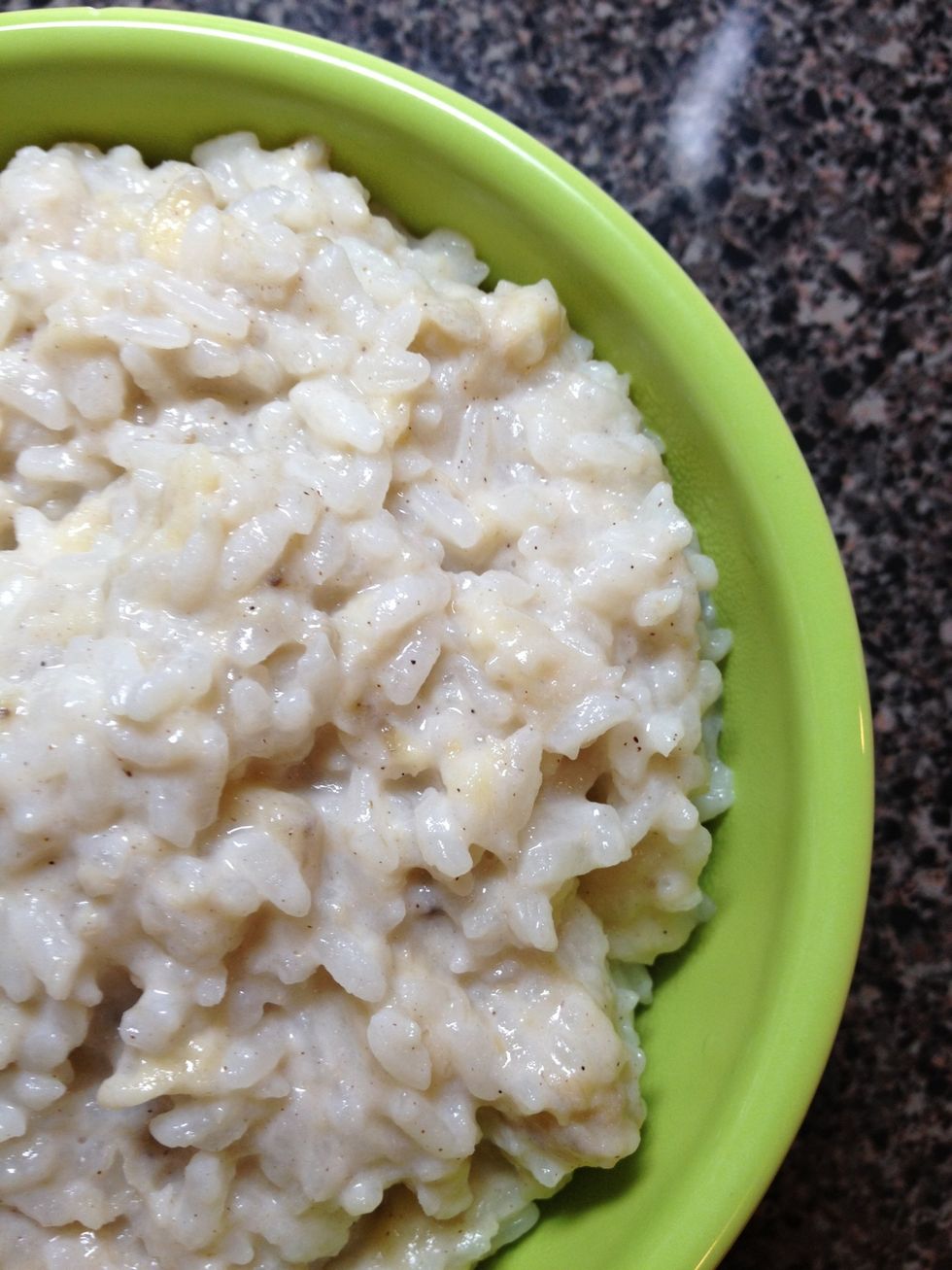 Later, I'll share some, cold, with whipped cream.