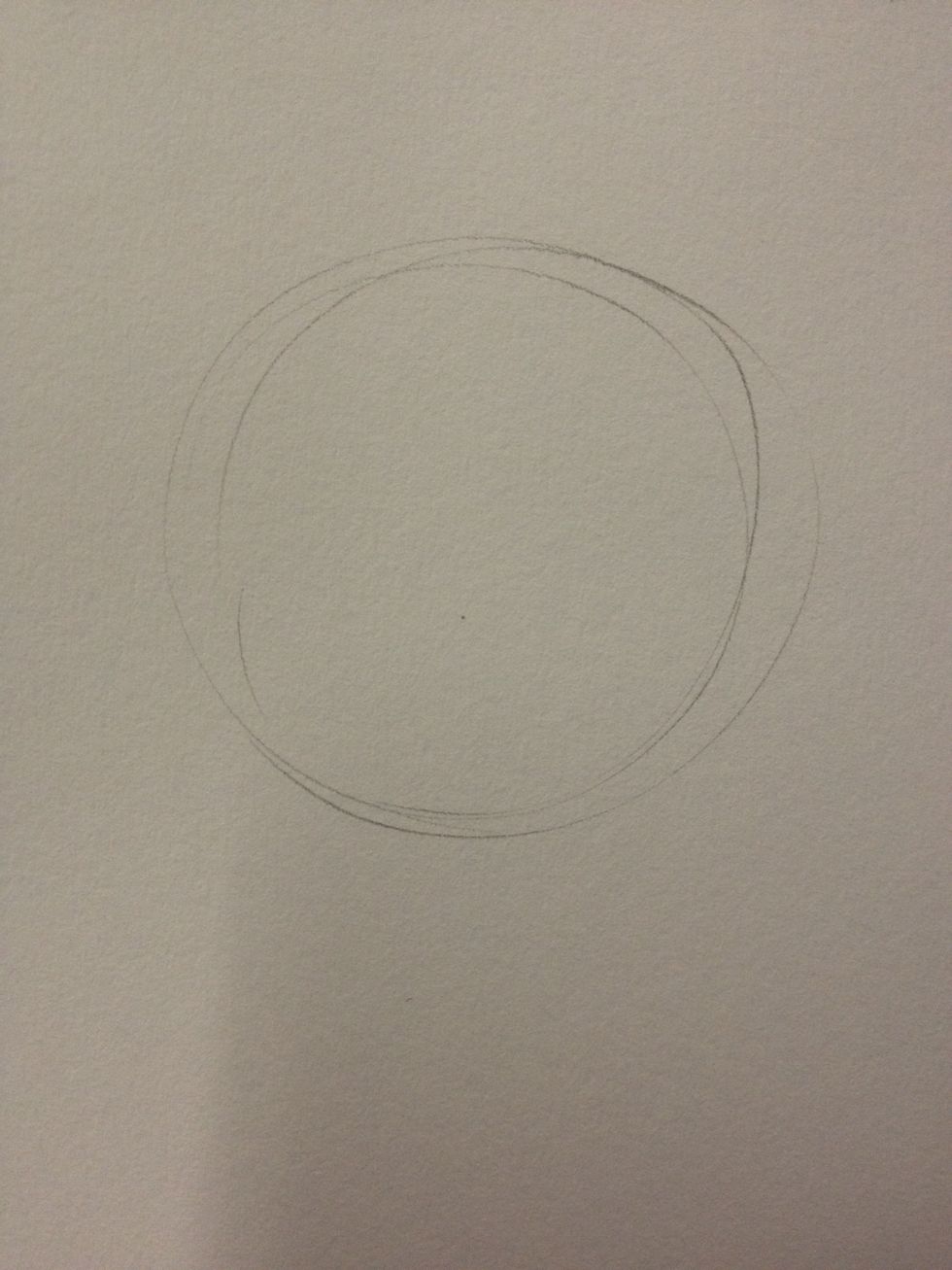 Start with a circle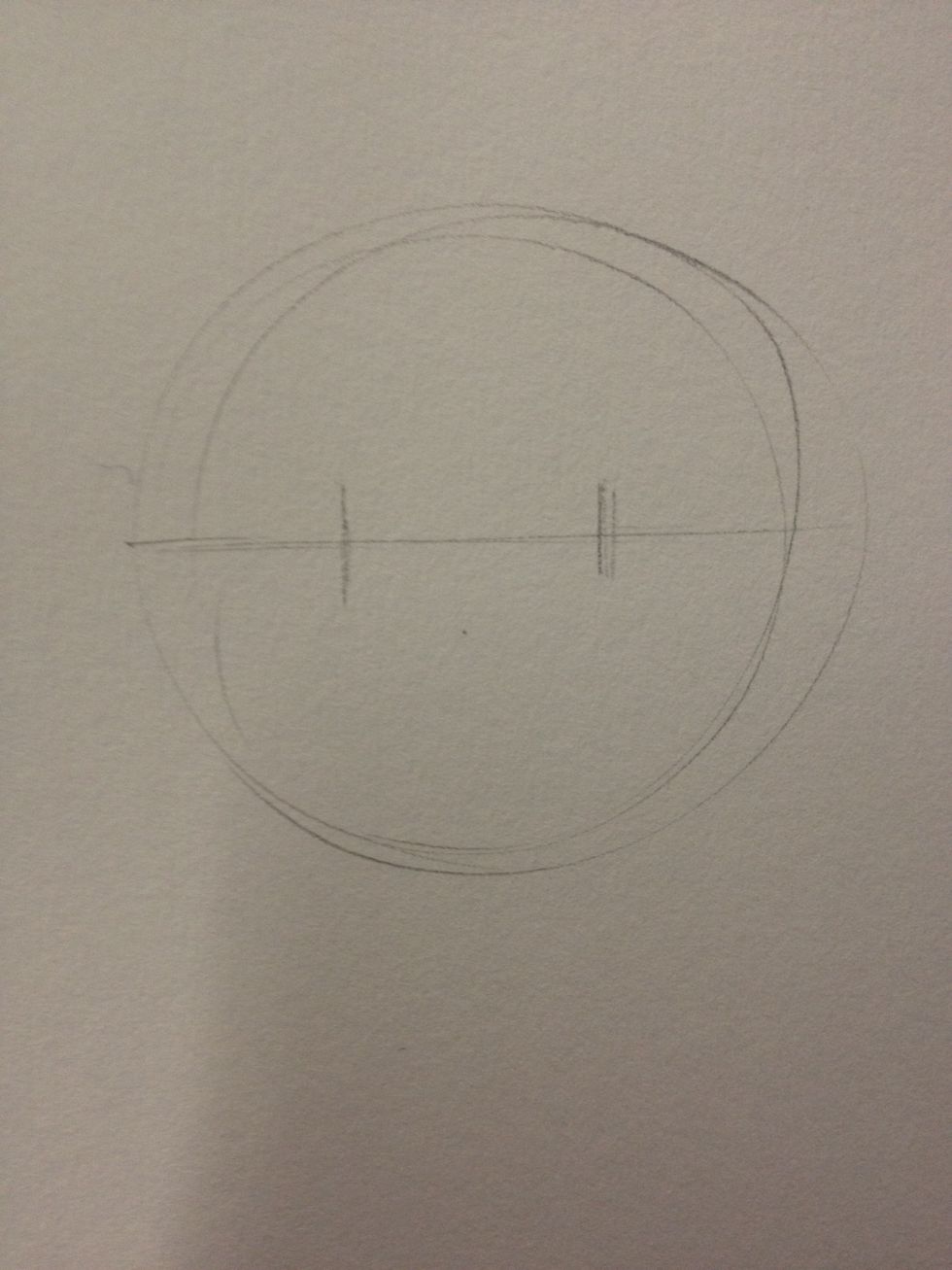 Divide it into thirds.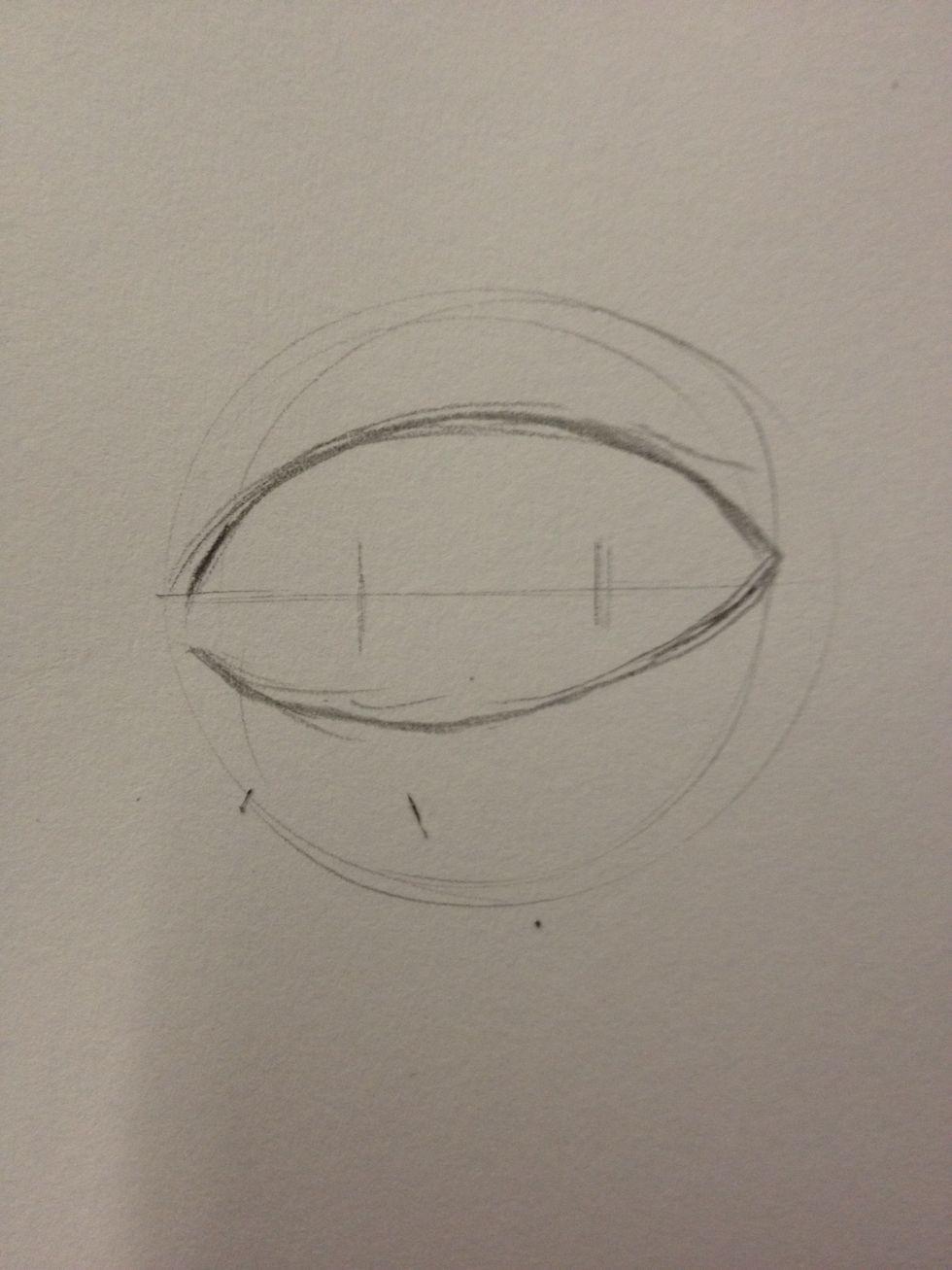 Outline the basic shape of the eye. Kind of looks like an almond.
Add the tear duct in the inner corner.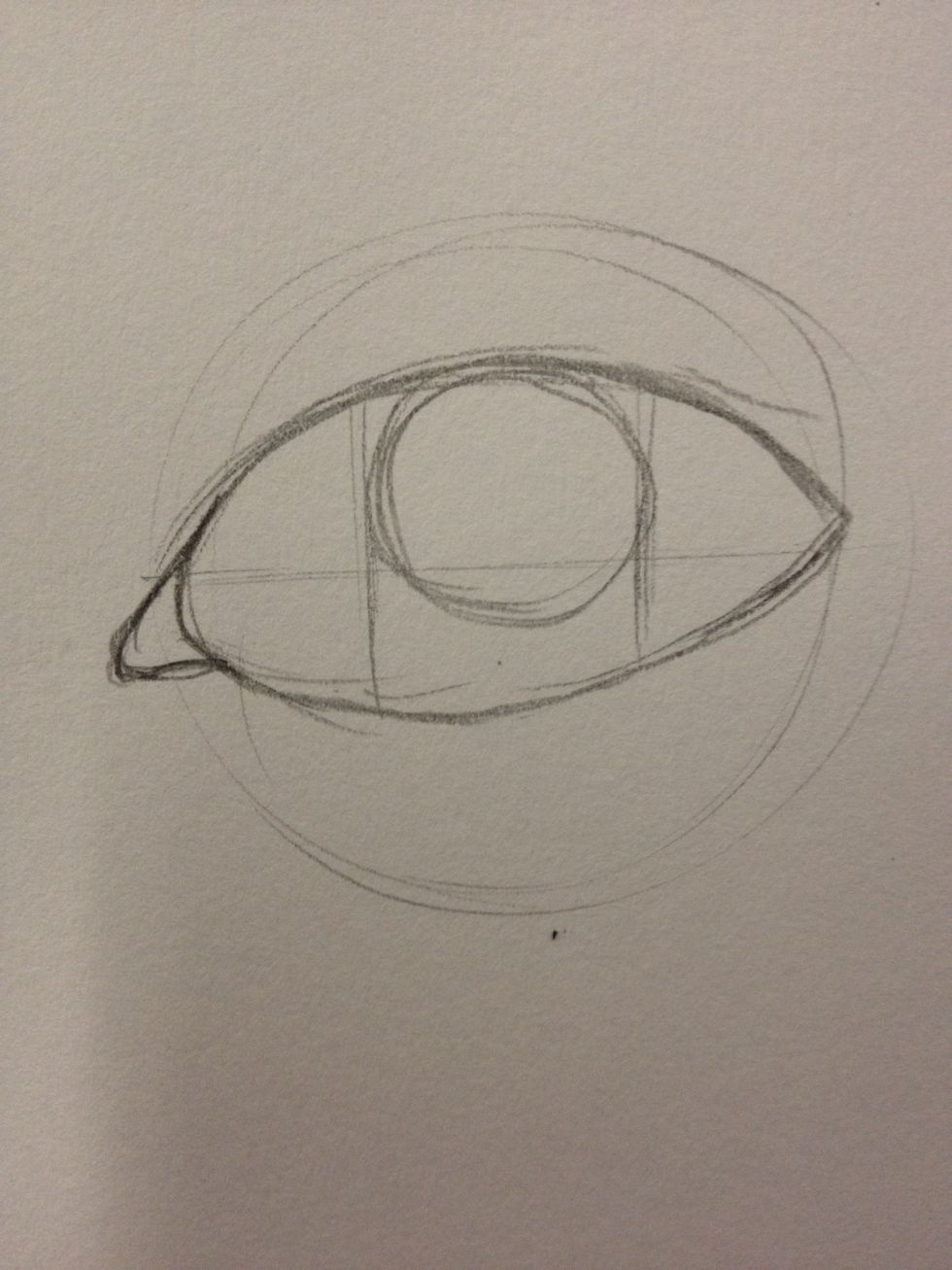 Use your thirds guidelines to place a circle in the center. This will be the pupil and iris.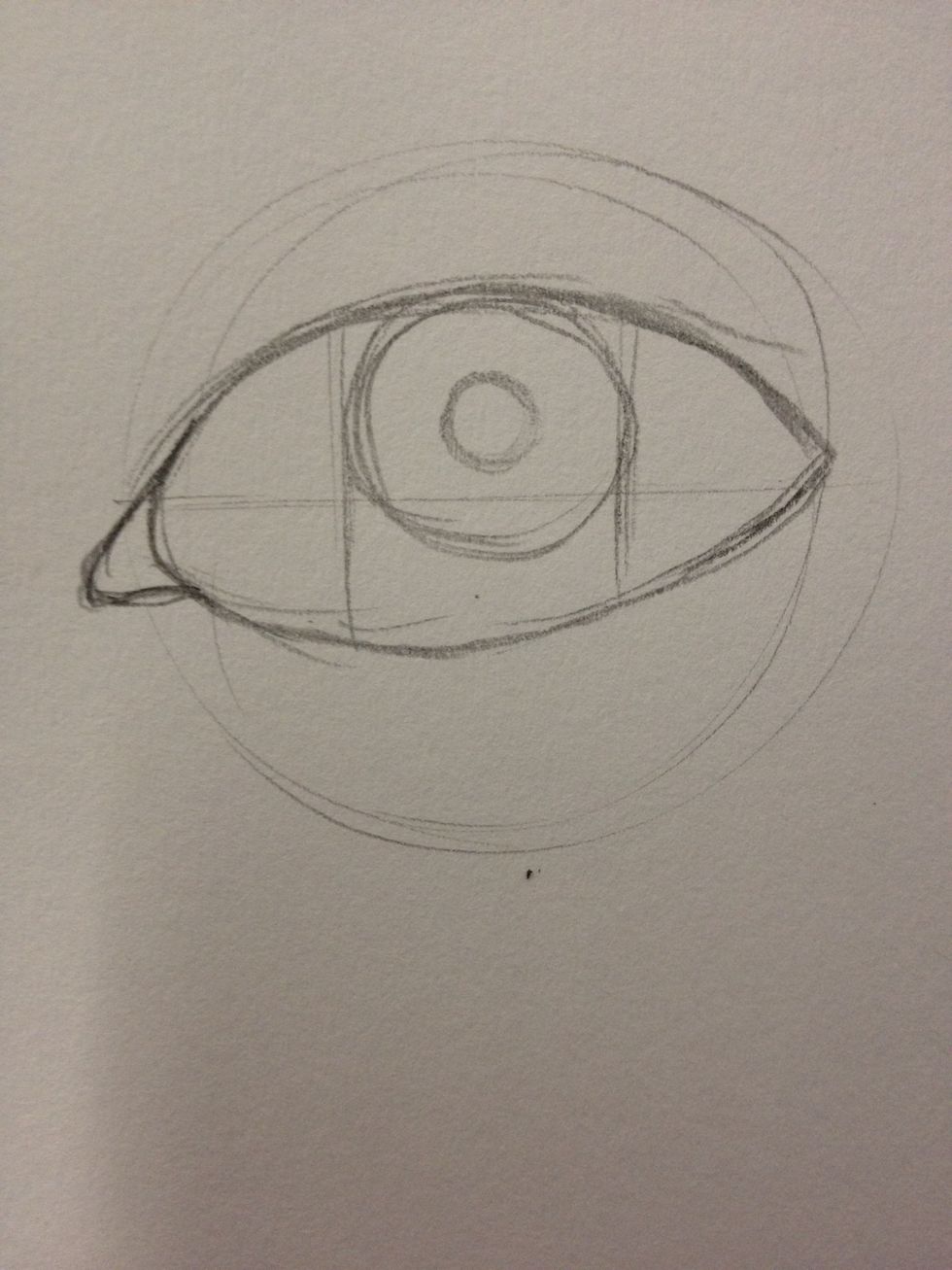 Add the pupil outline.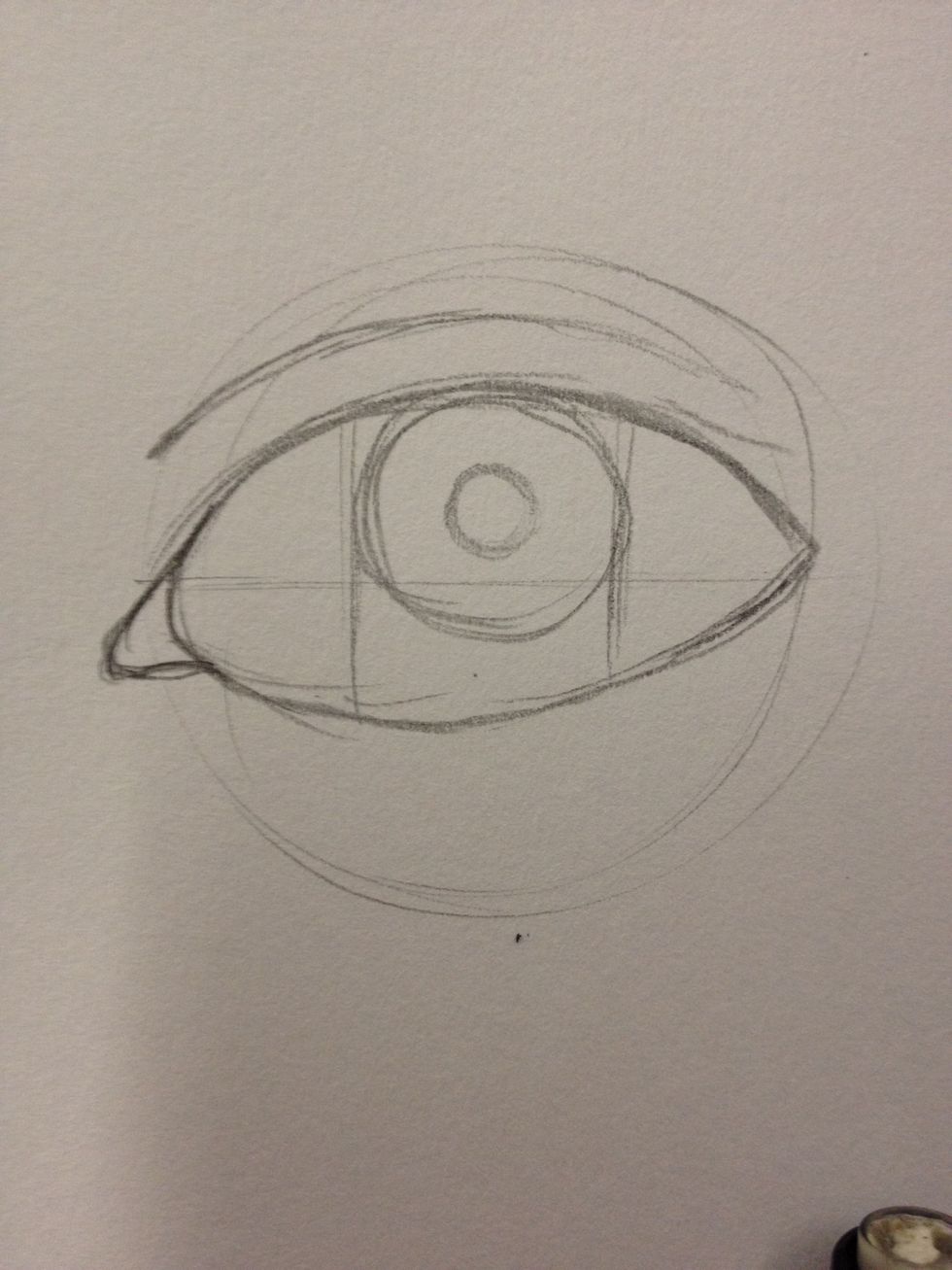 Add an eyelid crease (if you want--your choice.)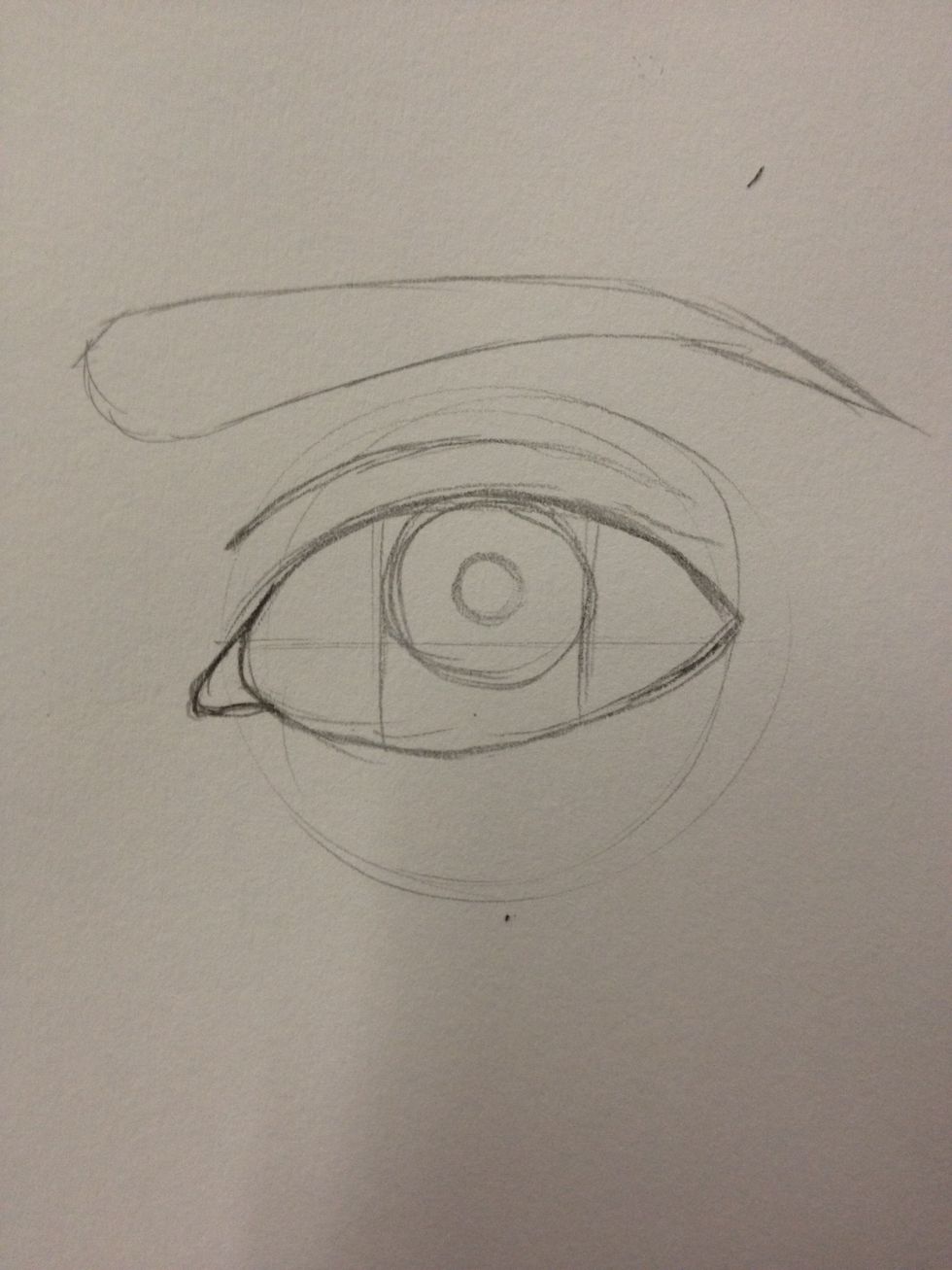 Eyebrow game on point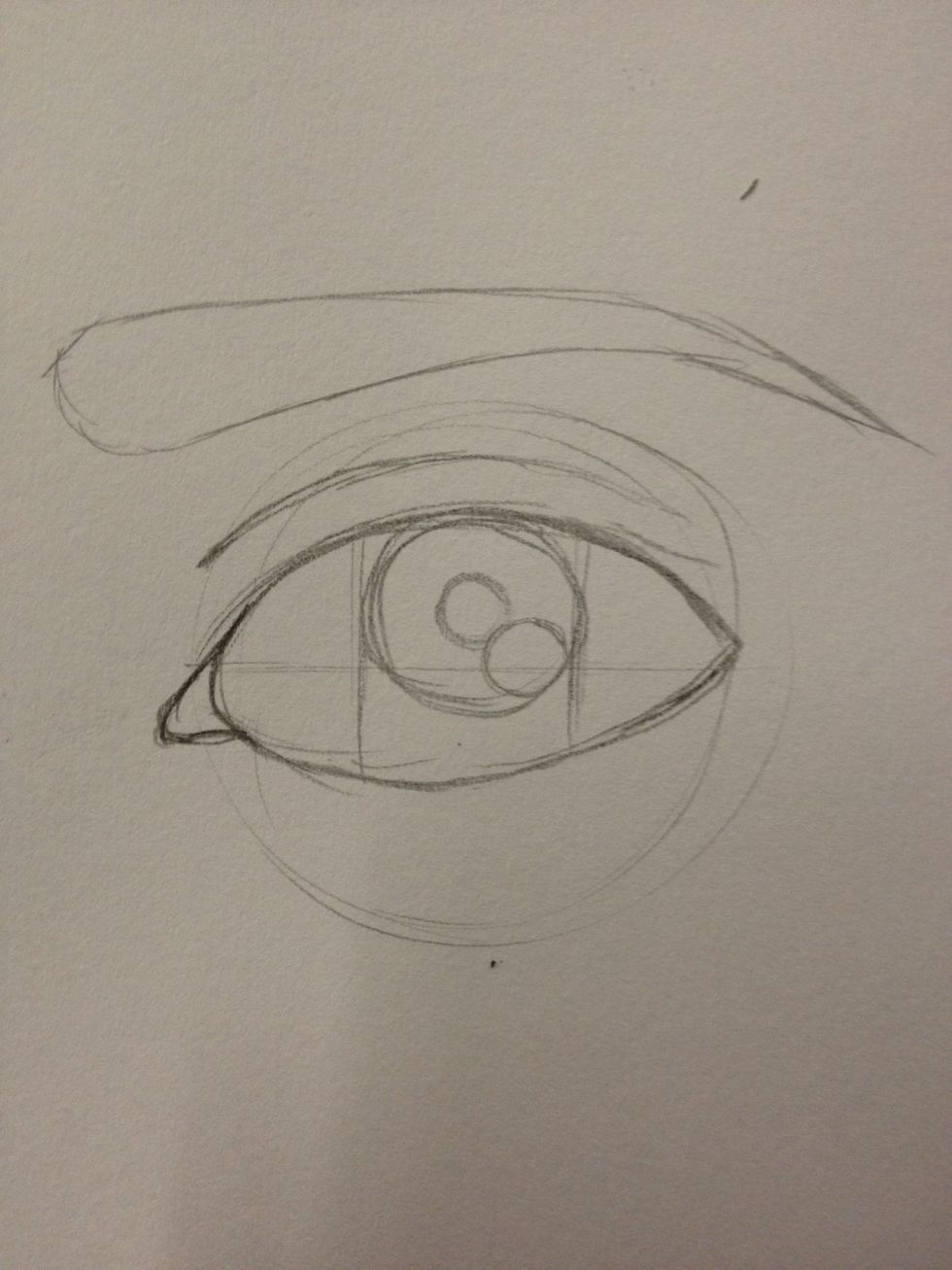 Add highlight to iris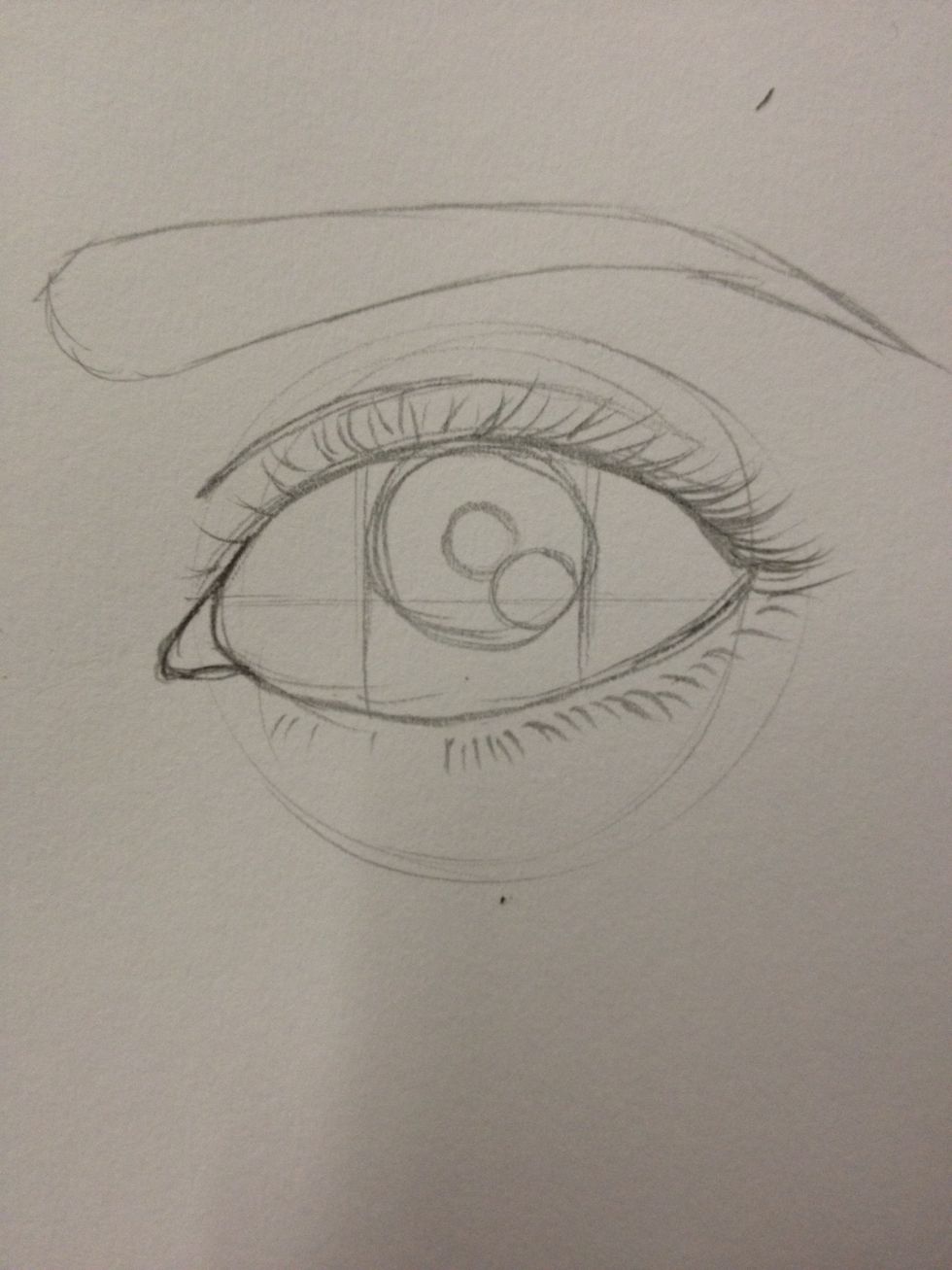 Eyelashes!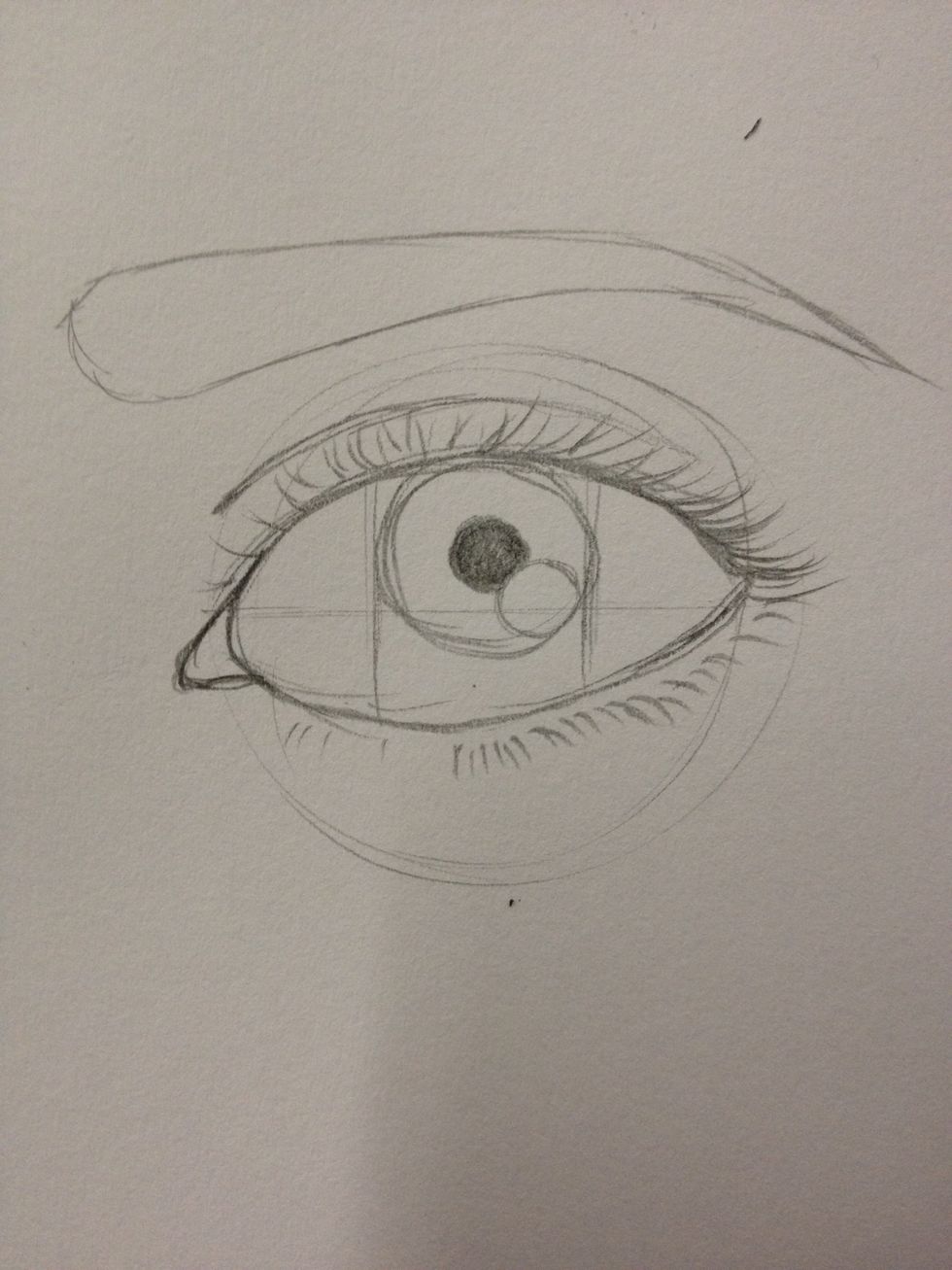 Color in the pupil.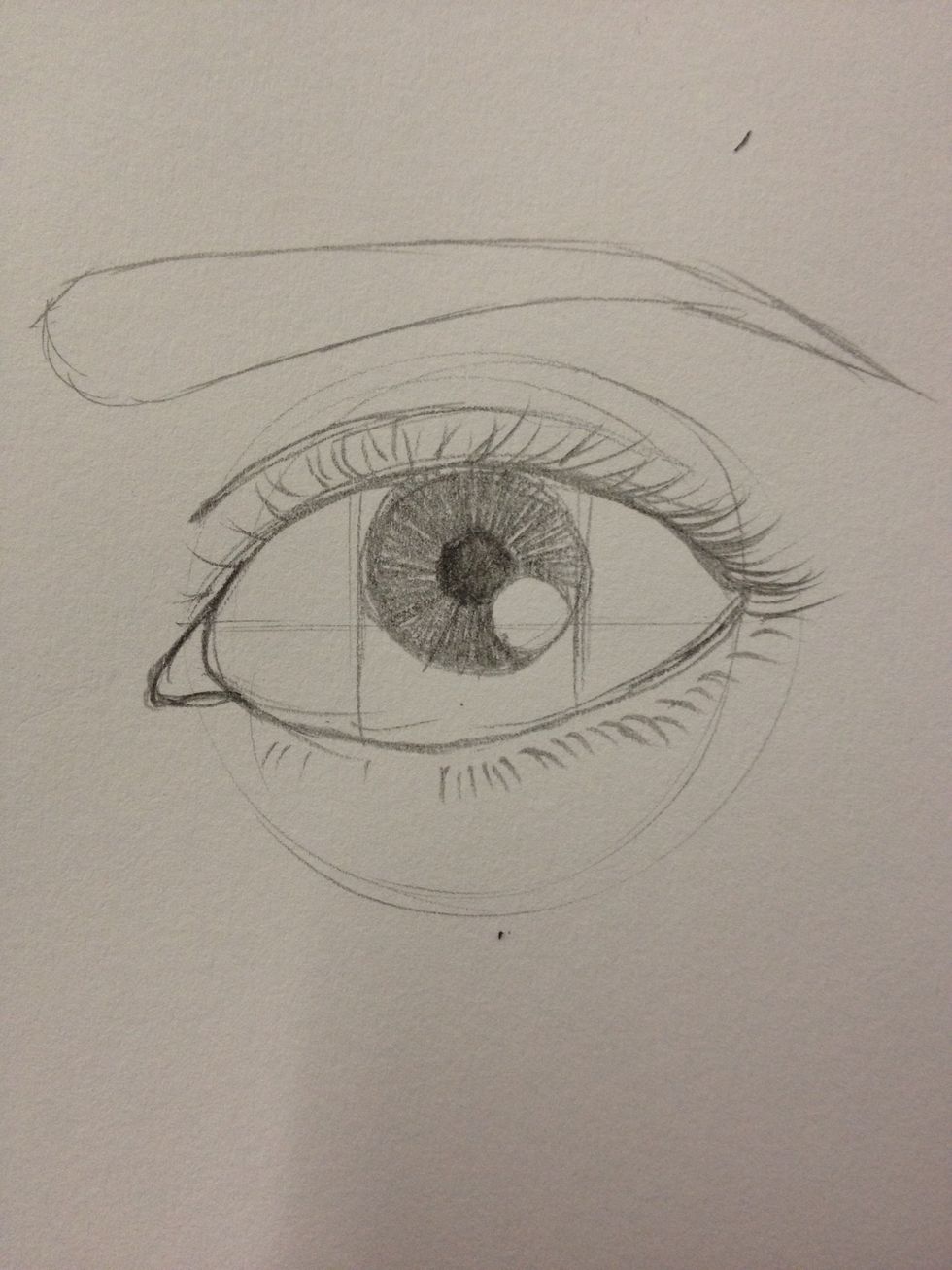 Ta-da!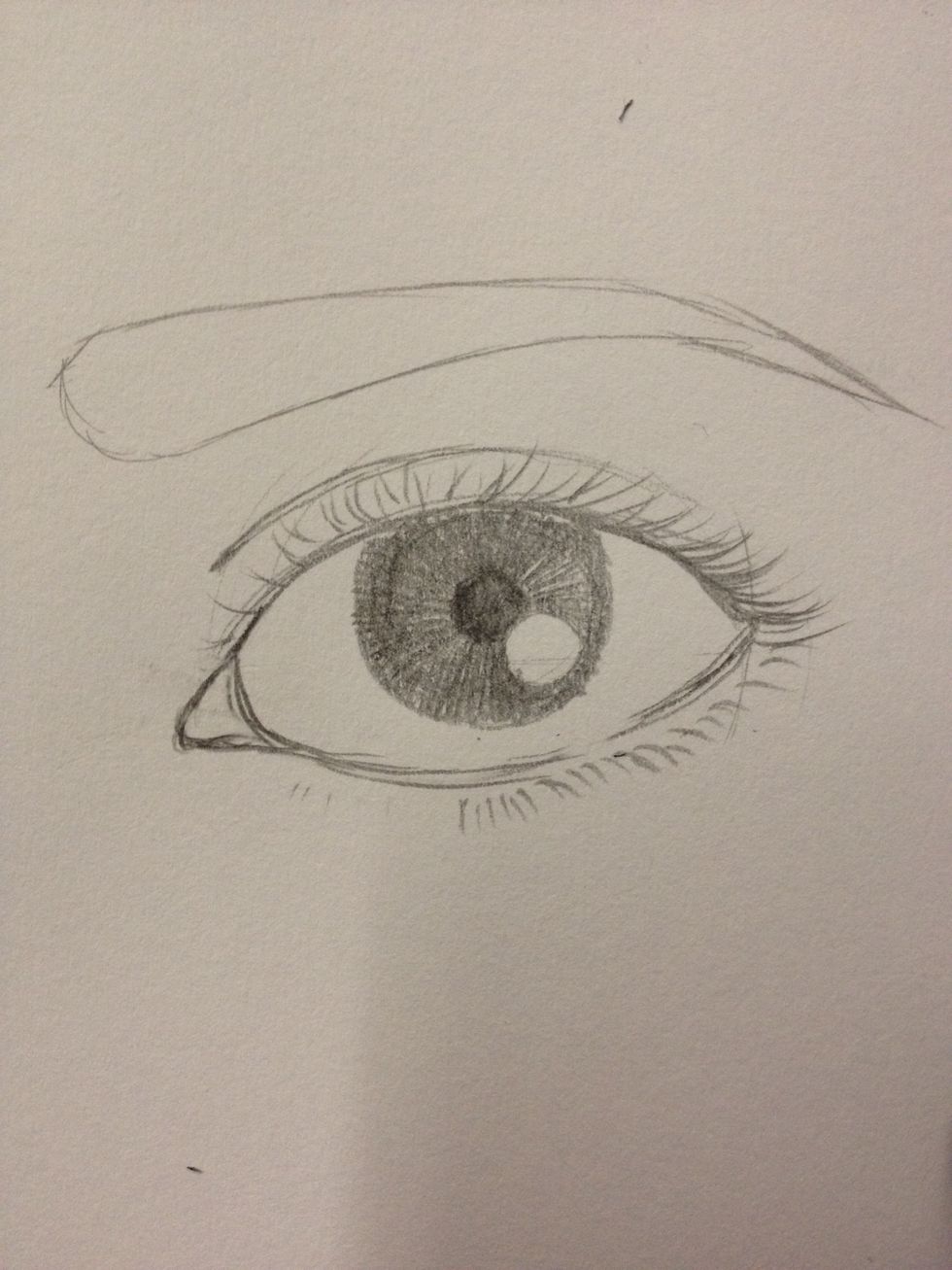 I erased the guidelines. I felt the iris was too small so I beefed it up a little, and changed the shape of the tear duct.
Add some basic shading if you want--then you're done!! 👀