Students shown below Nana Sarpong,Jack South,Samuel Moralejo
22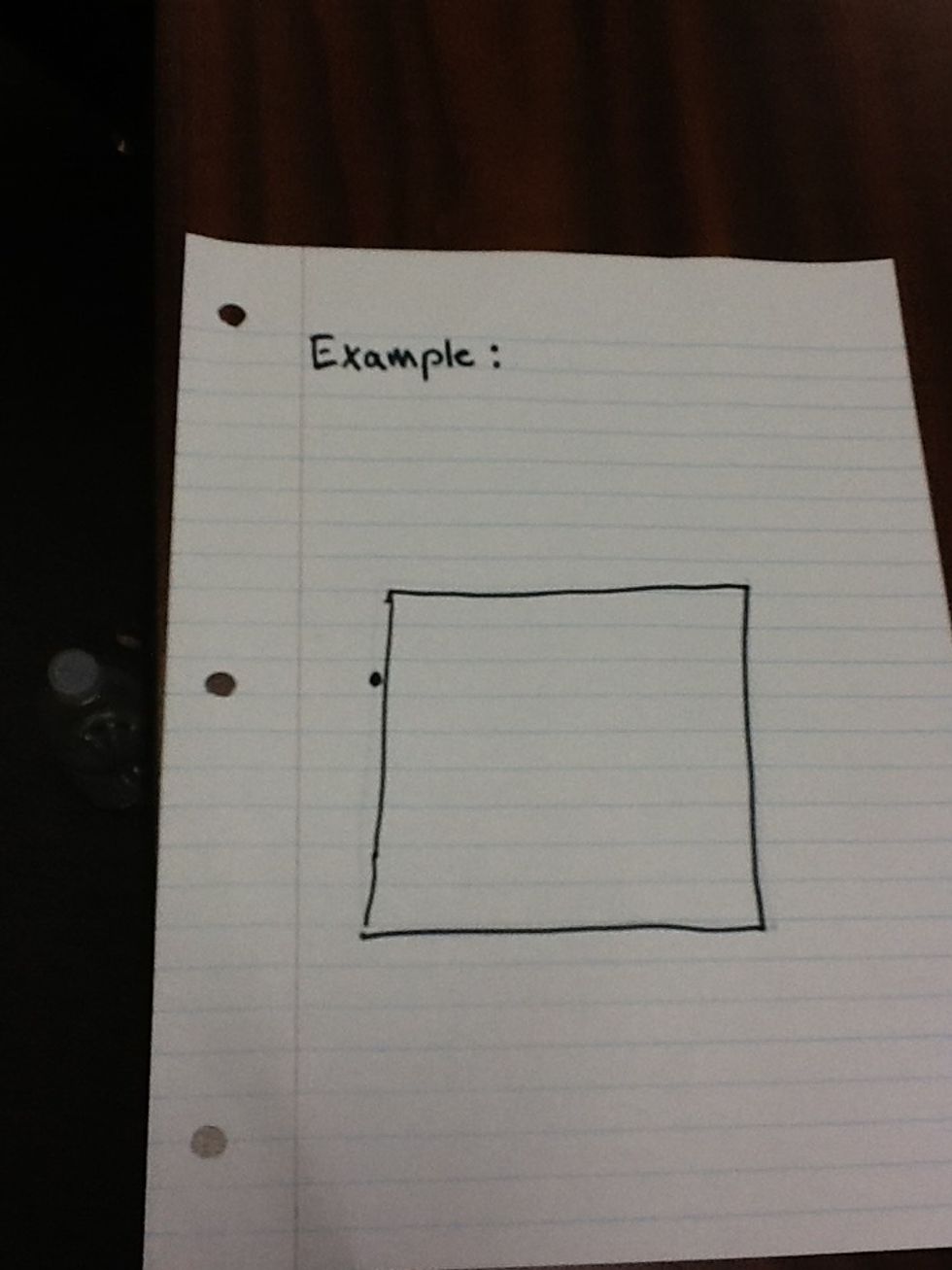 First make a boxI am I would like for pizzas please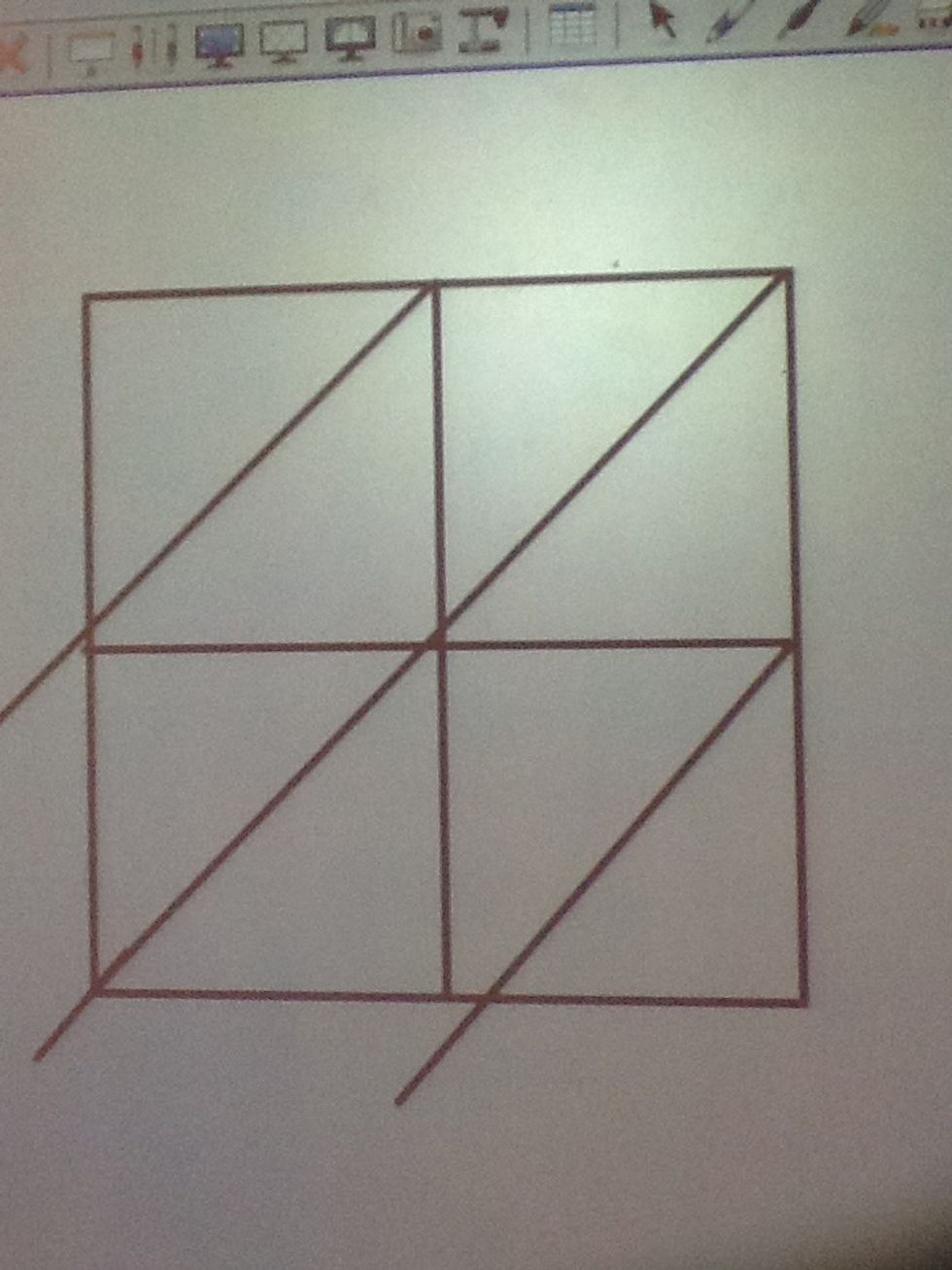 Then add lines as shown above.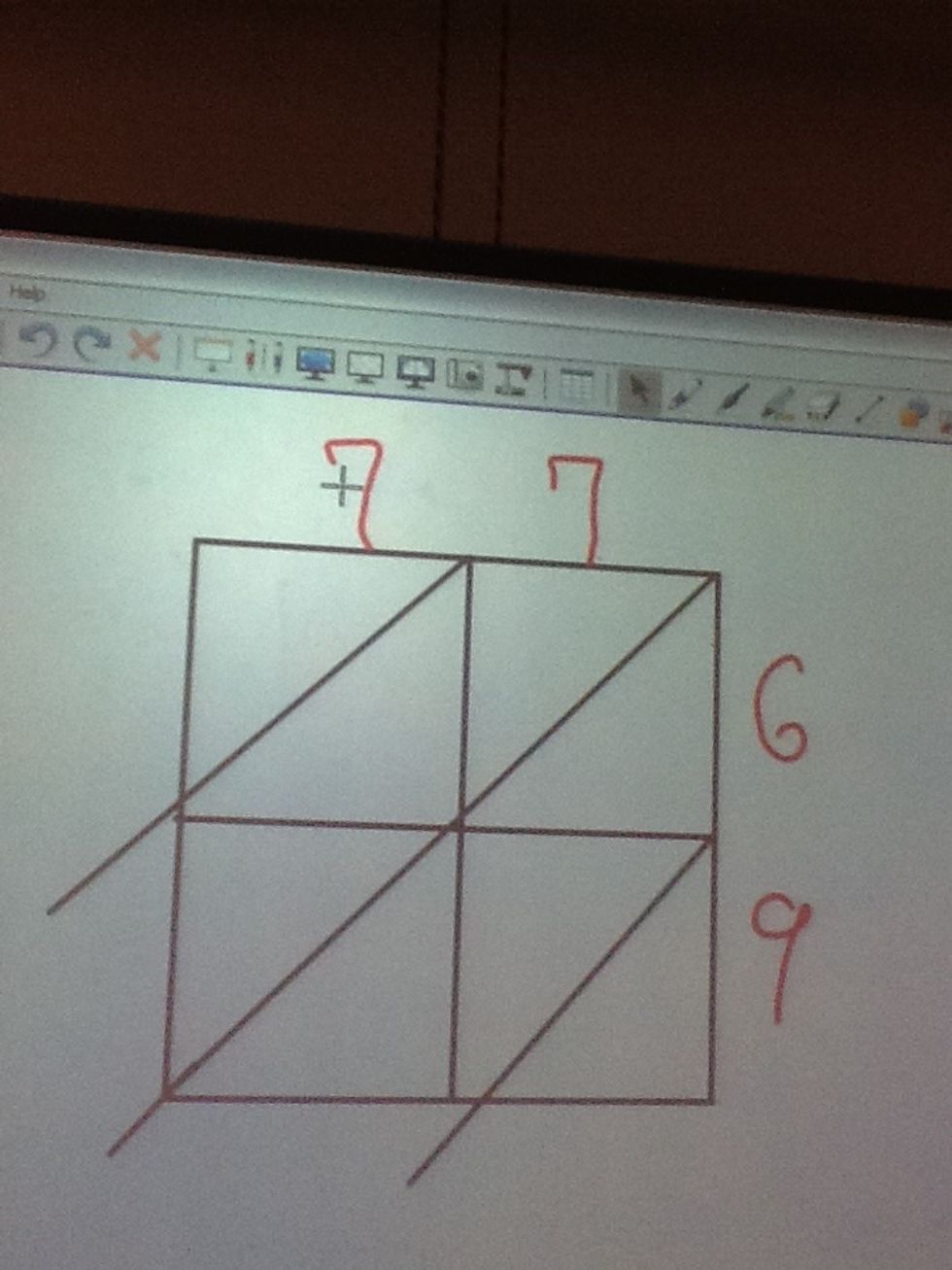 Then you add the numbers of your problem. For example, 77 times 69.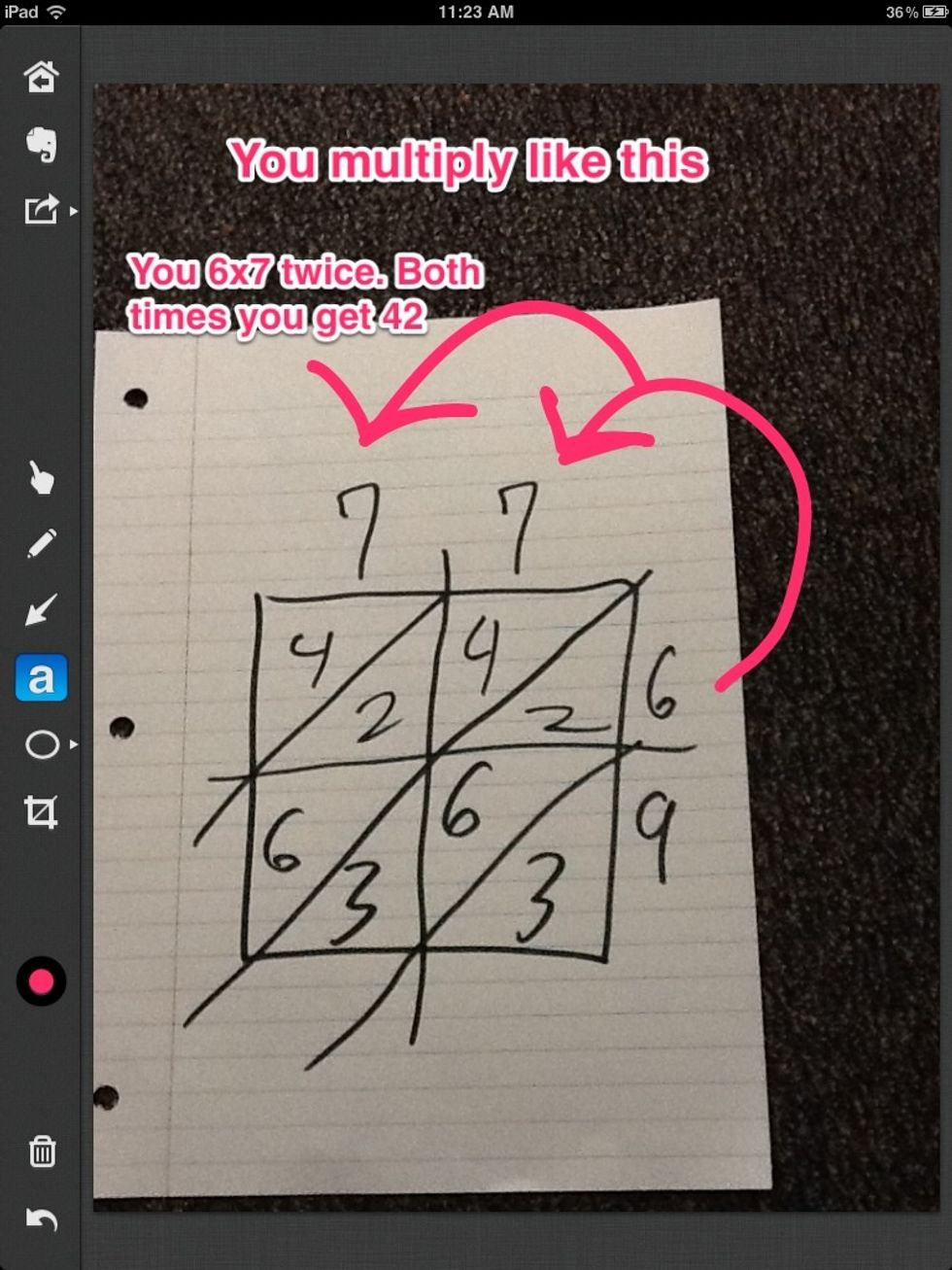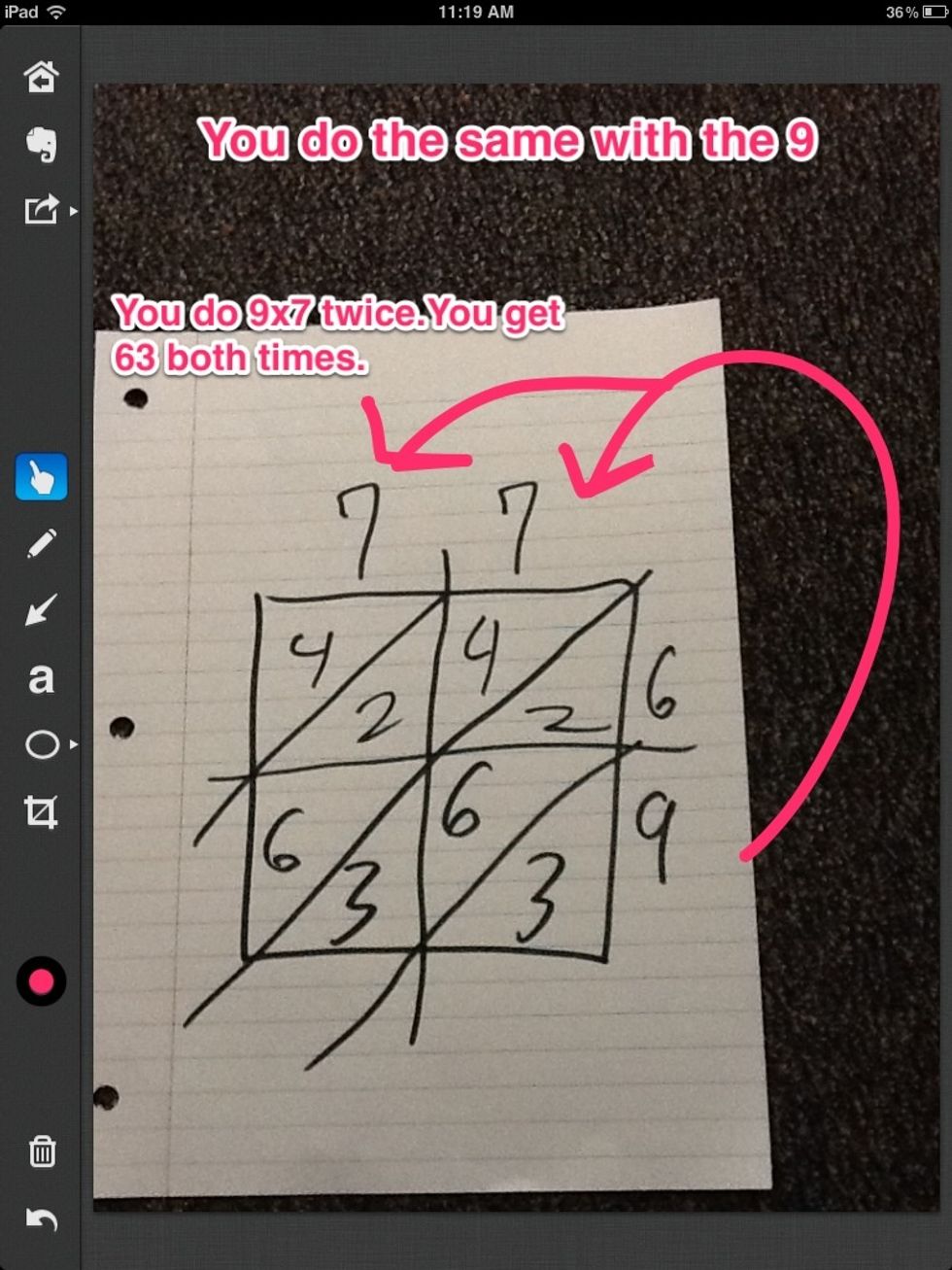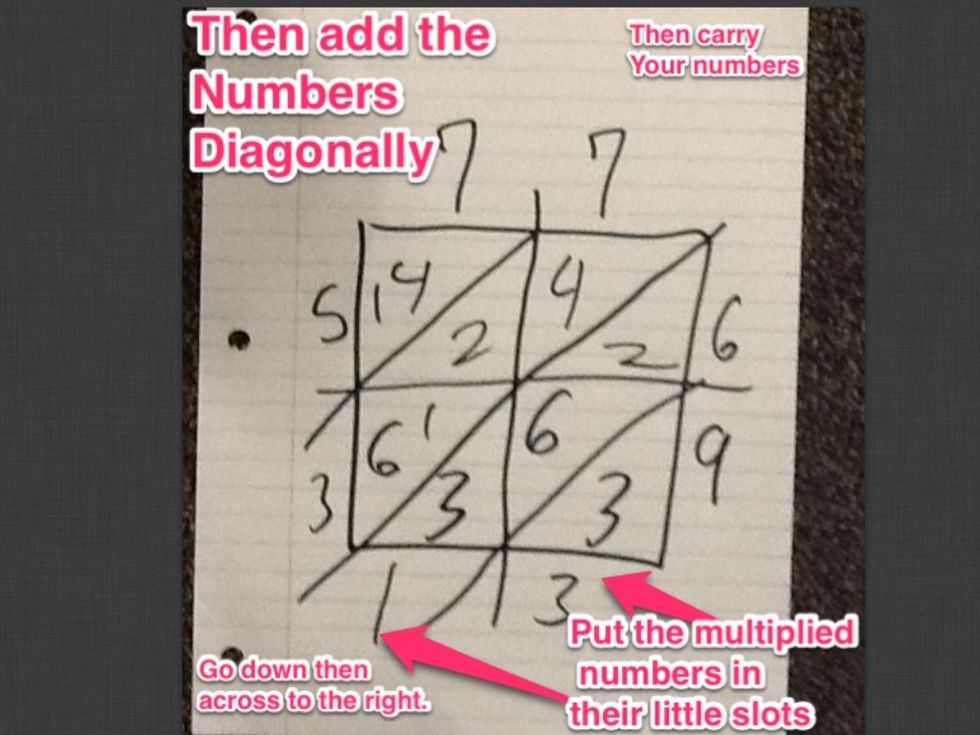 You do the multiplication in the boxes.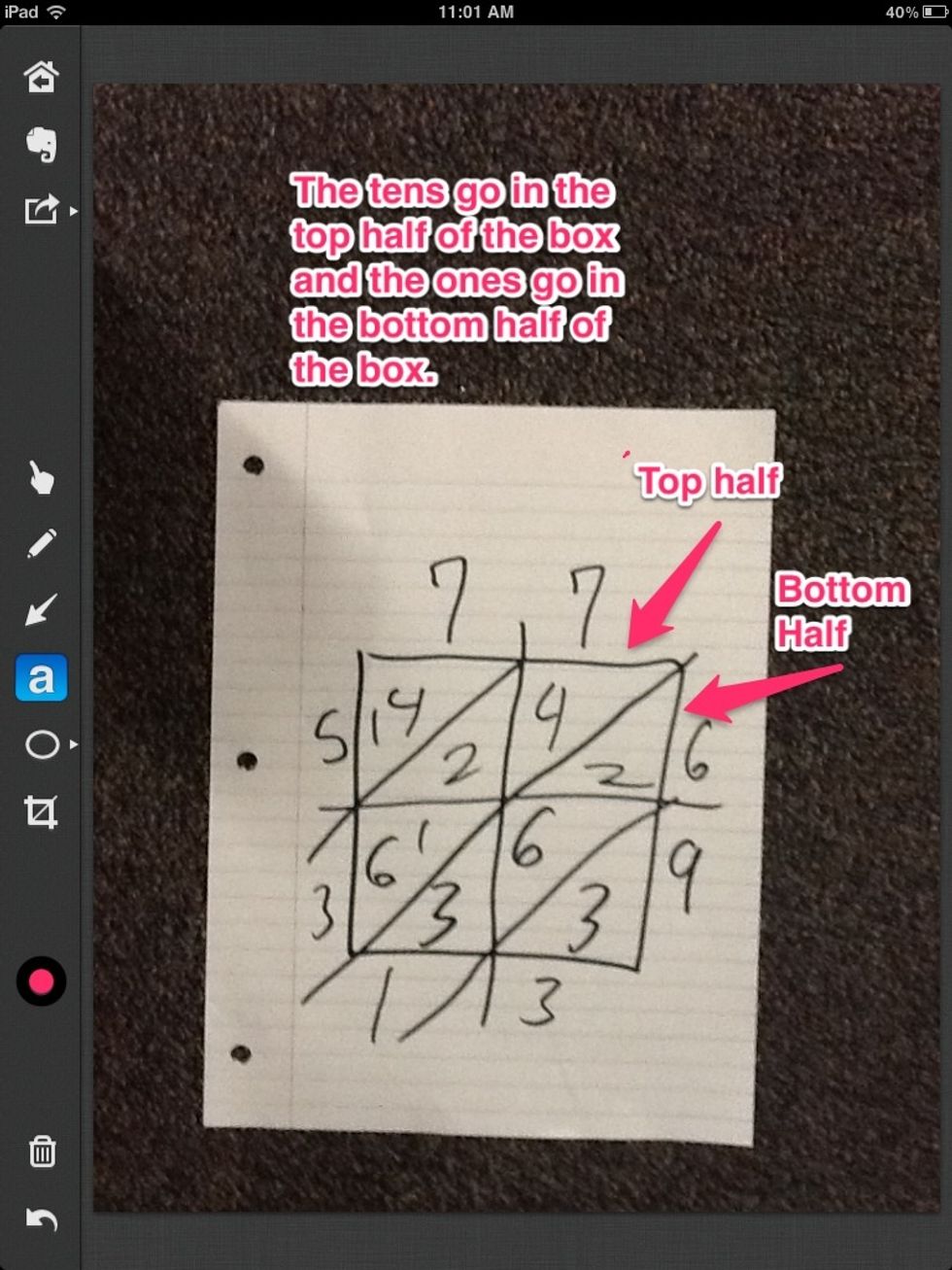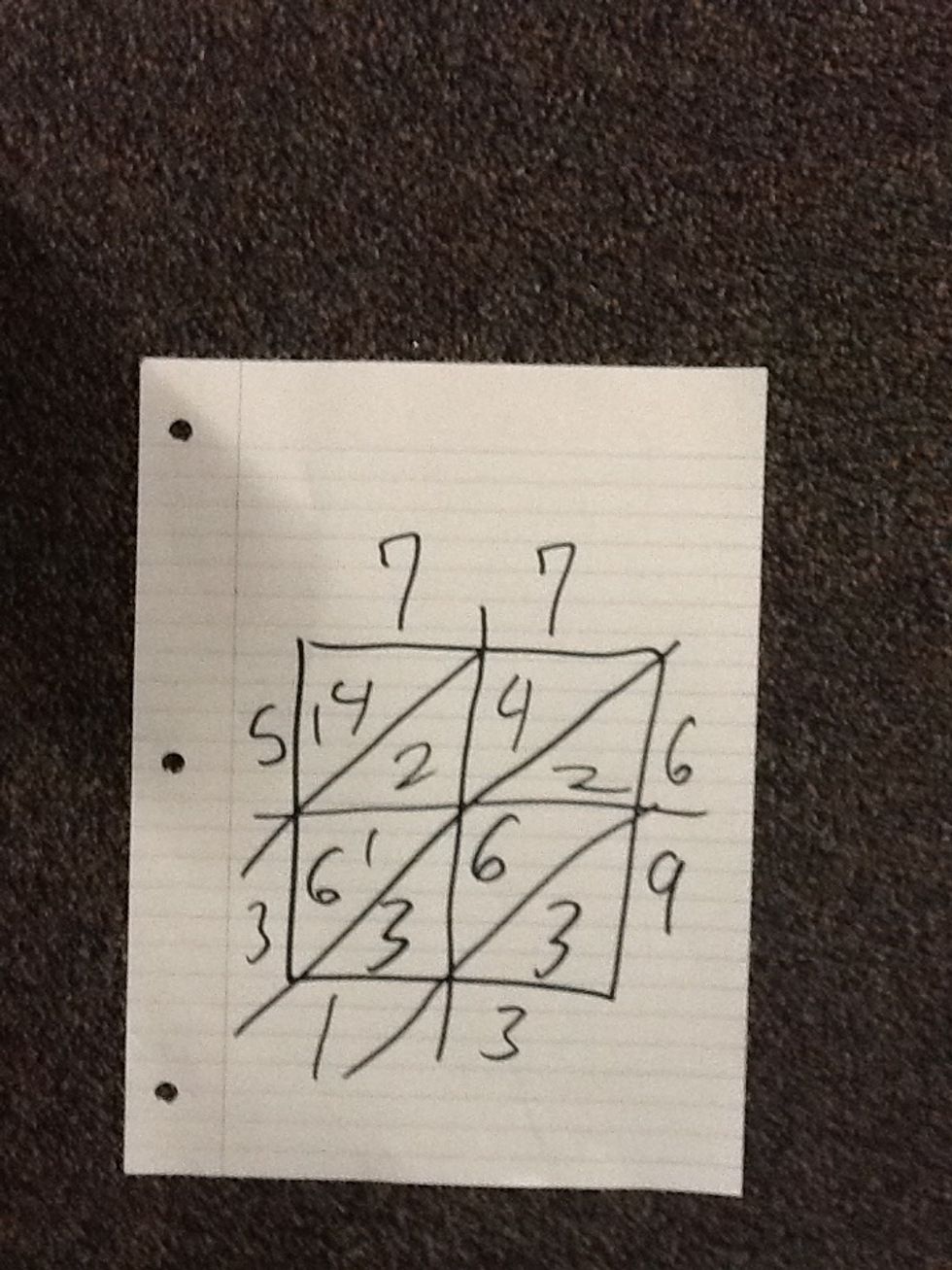 After you multiply the numbers like a 12 by 12 chart you will get the answer. The answer is meant to be put on the bottom and left side.
And that's how you do lattice multiplication