Learn if "This Picture Is Worth 1000 Words?"
5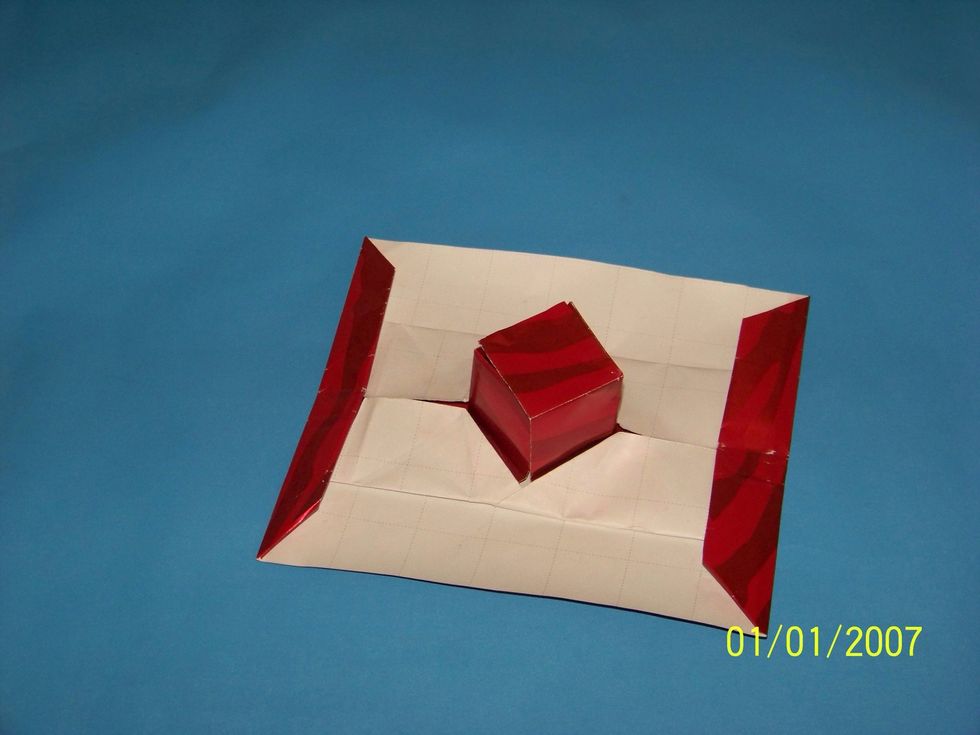 This is a picture of my latest design which appears in "le'Art. Du Pop-Up" edited by Jean-Charles Trebbi.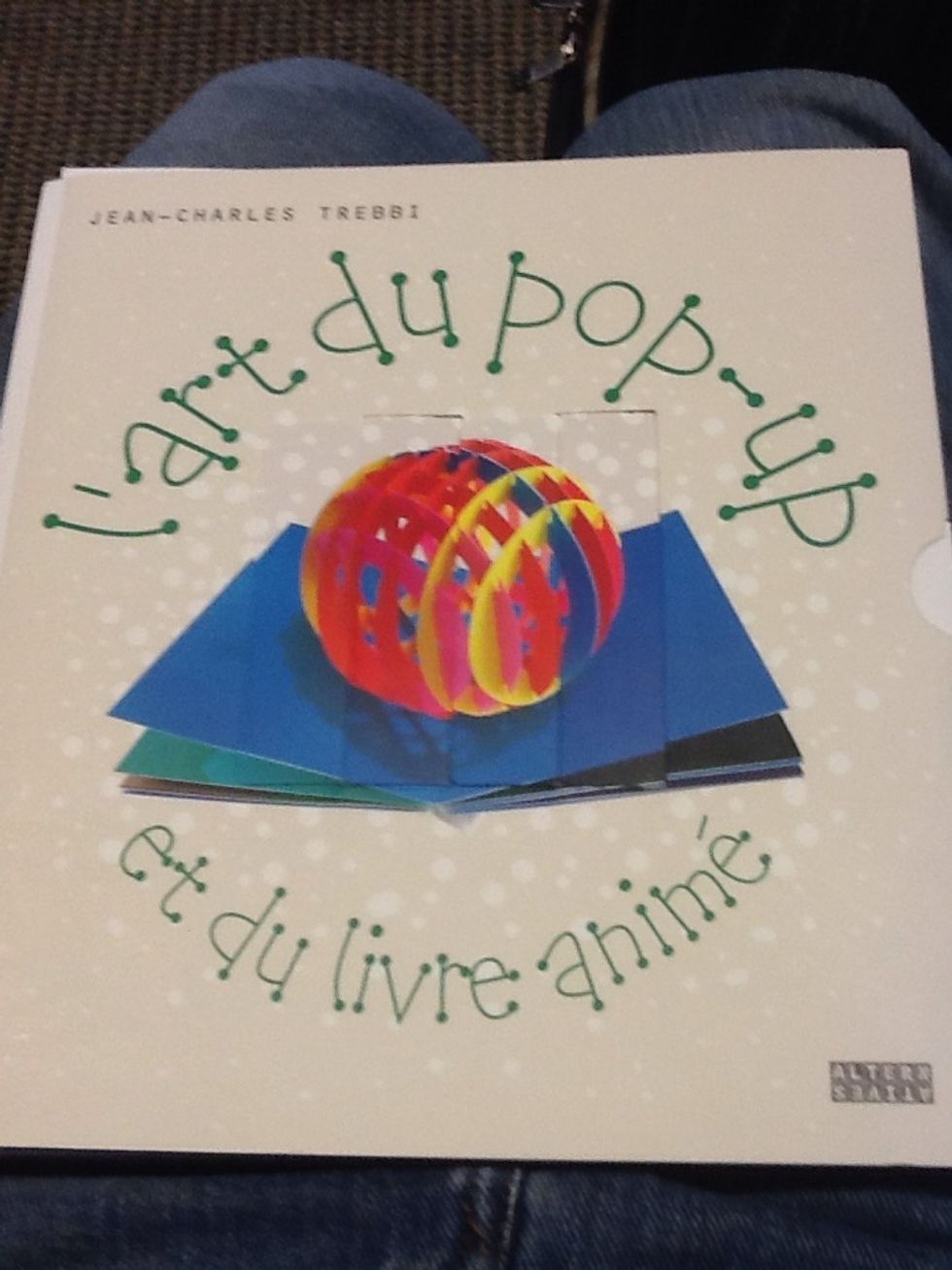 But one might guess from the name of the book the following: The folded single cube is glued to the center of the card which can be folded flat? Perhaps . . .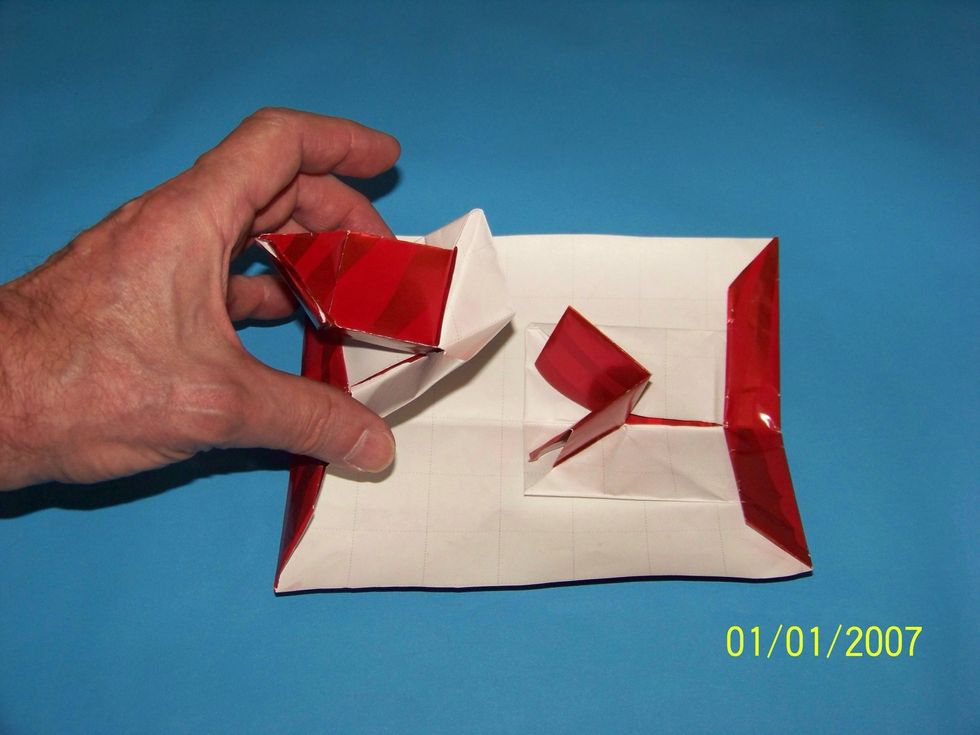 However, pulling on the sides of the card appears to reveal the following: The two parts of the cube are glued to the OUTSIDE edge of the card? Perhaps . . .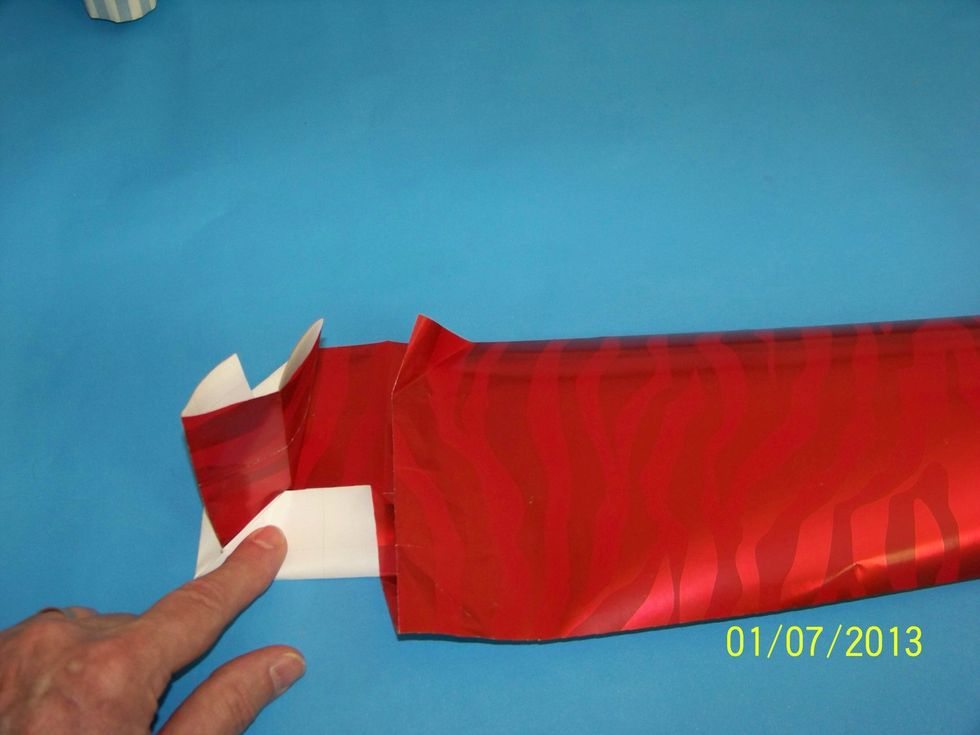 However, this picture appears to reveal that: Some of the steps can be quite tricky? Perhaps . . .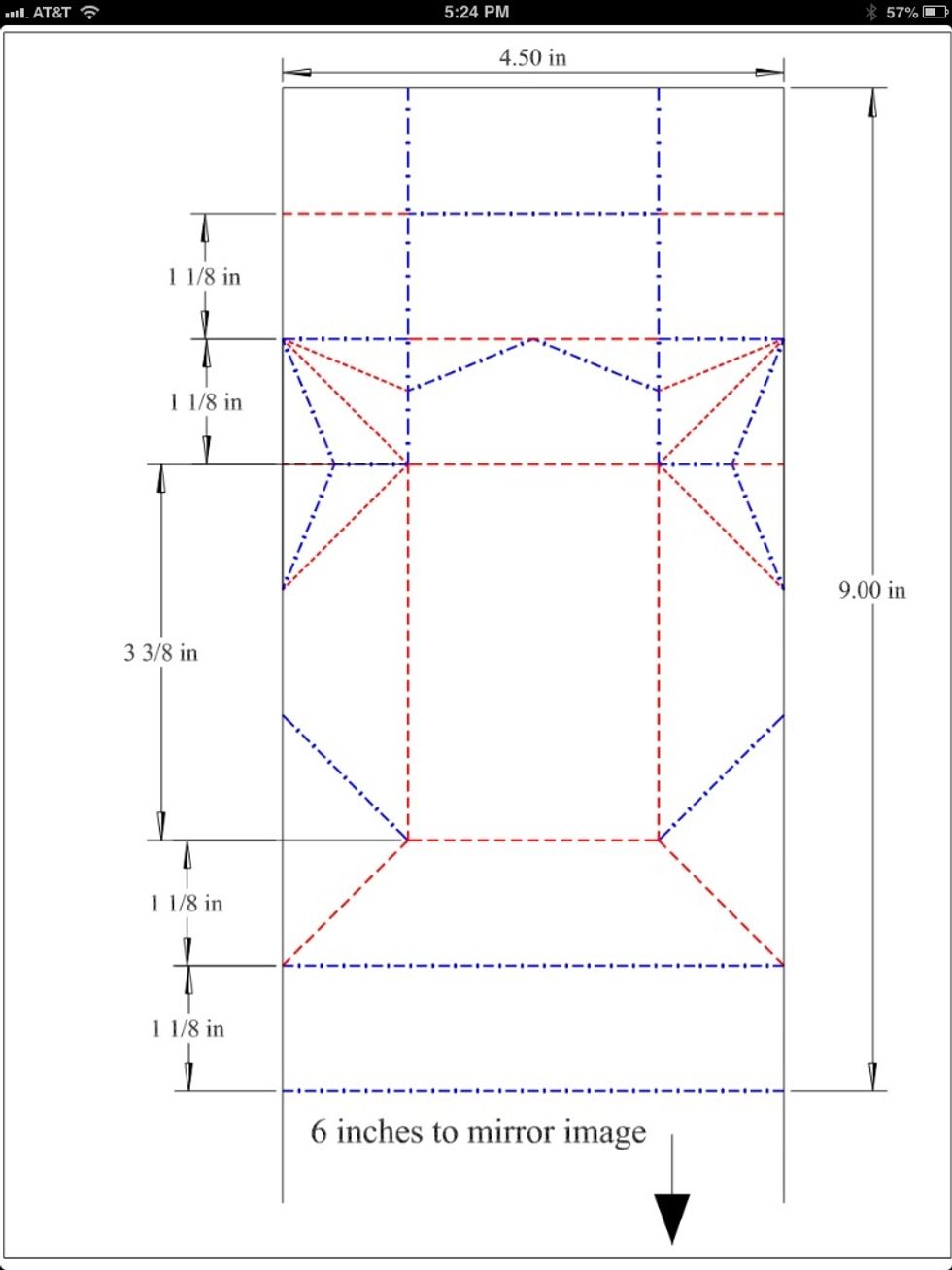 You may find this crease pattern will assist you in completing this fold? However . . .
You will need some fairly good origami skills to use the diagram. Try folding my other pop-ups first if the frustration is too much!
Perhaps what you will Learn most from this guide is to appreciate the art of this design and why a few extra words may be required. A pop-up made by just folding - no glue.
1.0 Knowledge of moderately complex folding techniques
1.0 Unlimited patience
1.0 6 inch by 30 inch rectangle