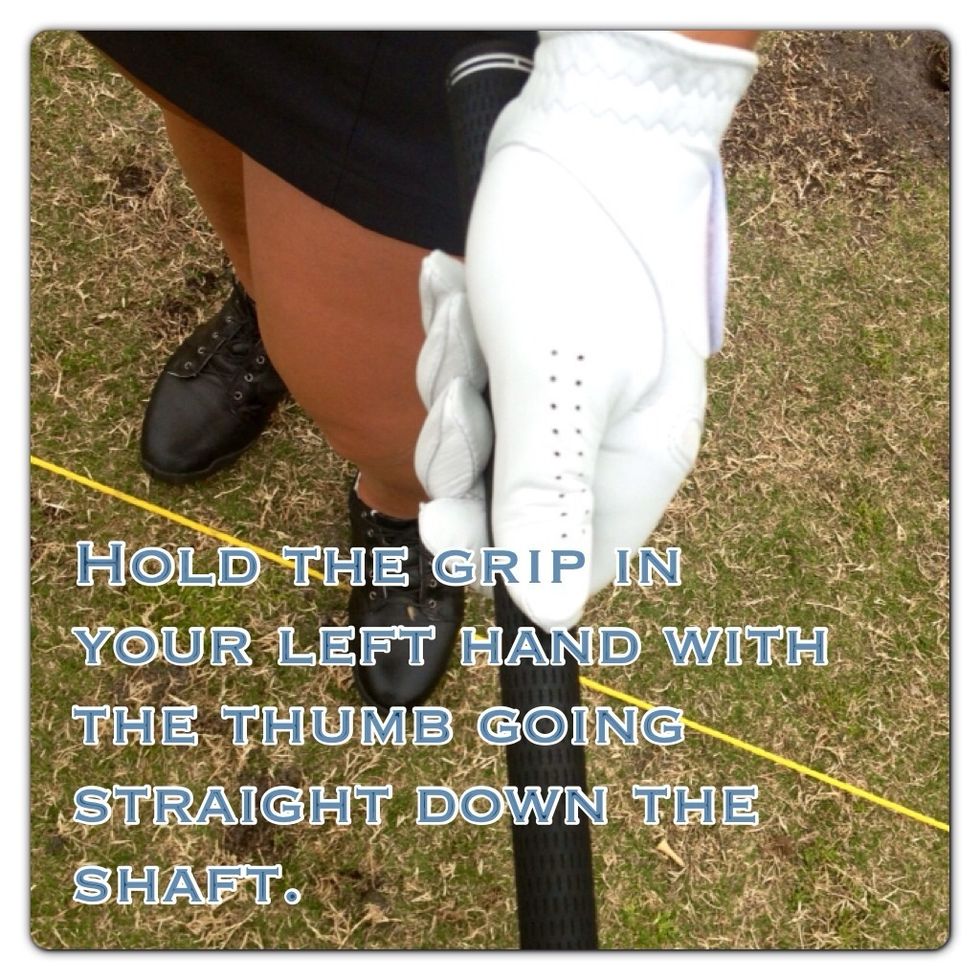 Hold the grip in your left hand (if right handed) with the thumb going straight down the shaft
Then take your right palm and place just on top of your left thumb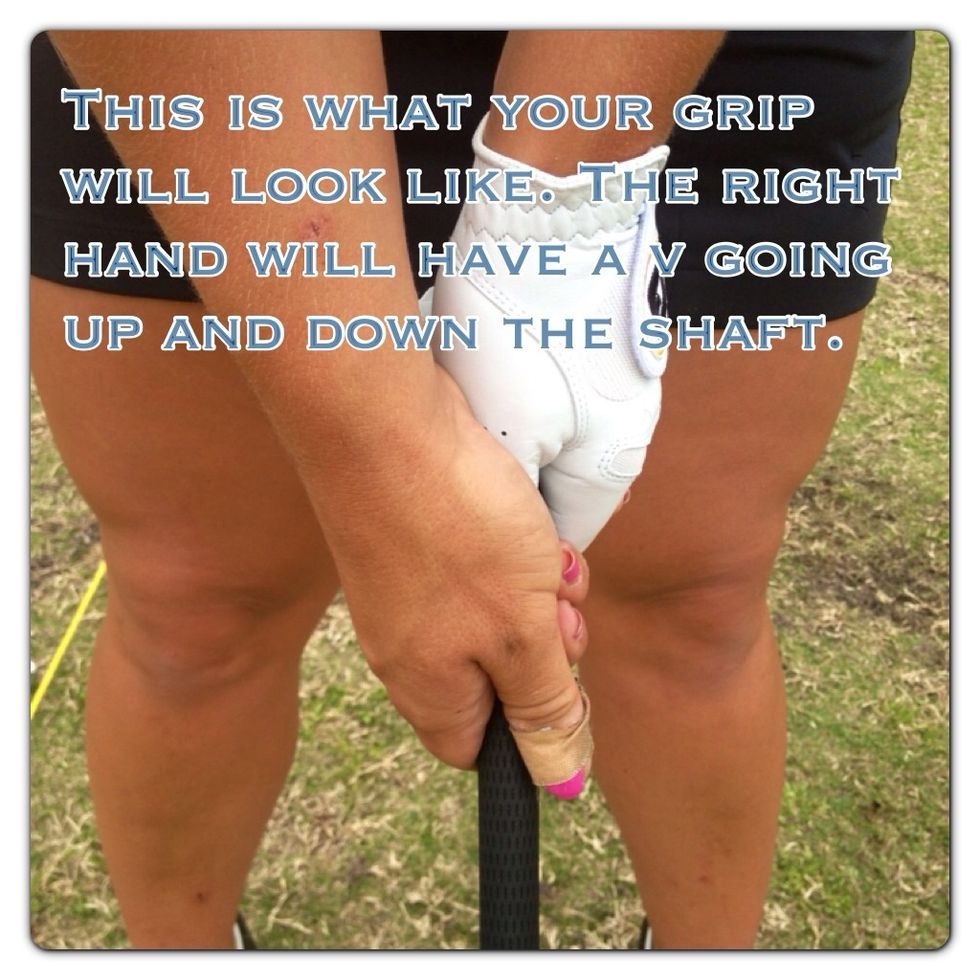 Then place your right hand fully on the grip, creating a V down the middle of the shaft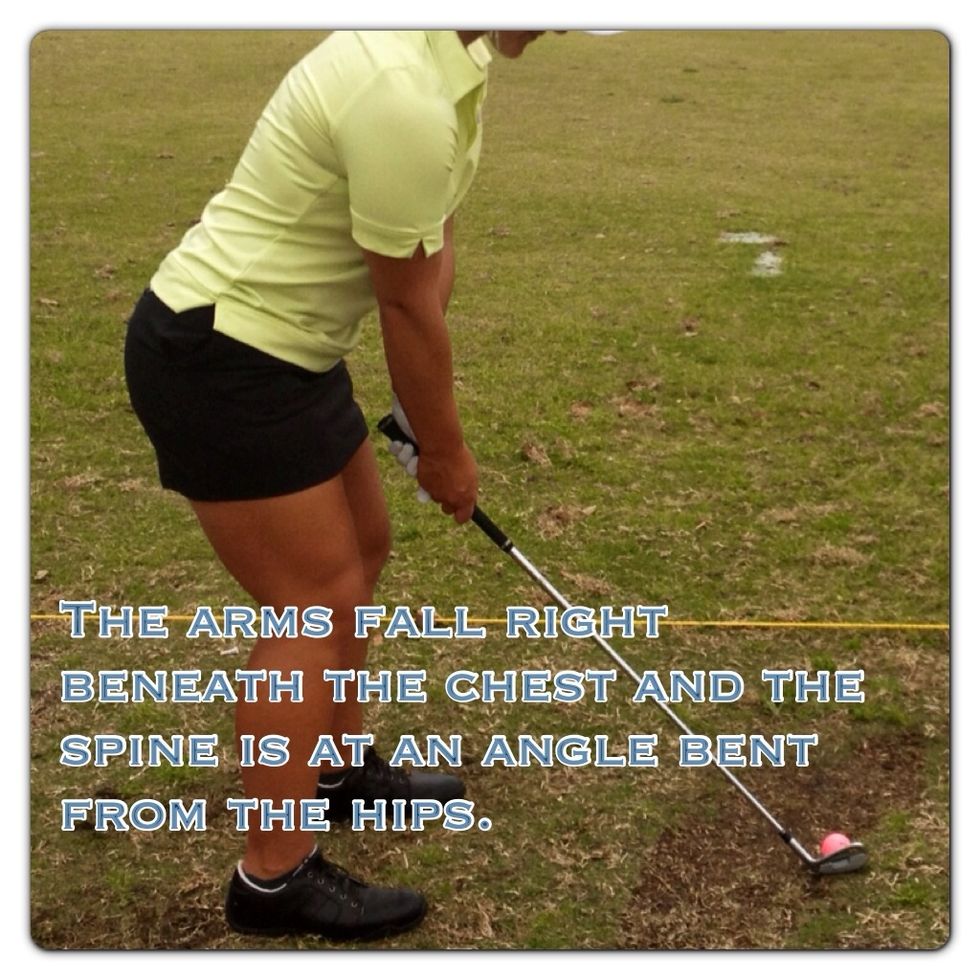 Bend from the hips and let arms naturally fall right beneath the chest. Your spine angle should be straight.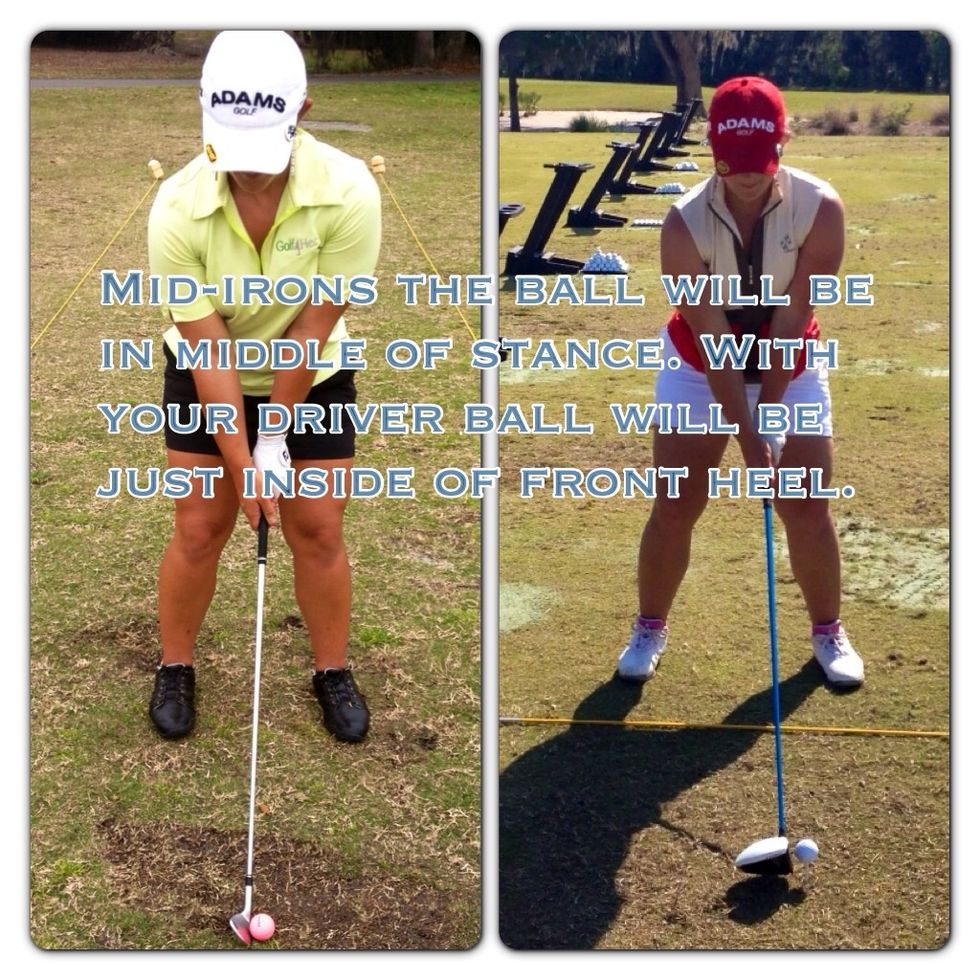 With your irons the ball position will be right in the middle of just slightly front of middle. With the driver the ball will be just inside the front heel.
Place a yard stick down and line your feet up to target and your shoulders. Your shoulders and feet should be square to each other.
Anya Alvarez
@Anyaalvarez pro on LPGASymetraTour, BigBreak, bring awareness to sexual abuse @KidSafe @golf4her ambassador #LPGA #Golf Love chasing that white ball around!
Tulsa, OK & Bradenton, FL