Lay Down New Tile in the Bathroom. The Easy Way.
44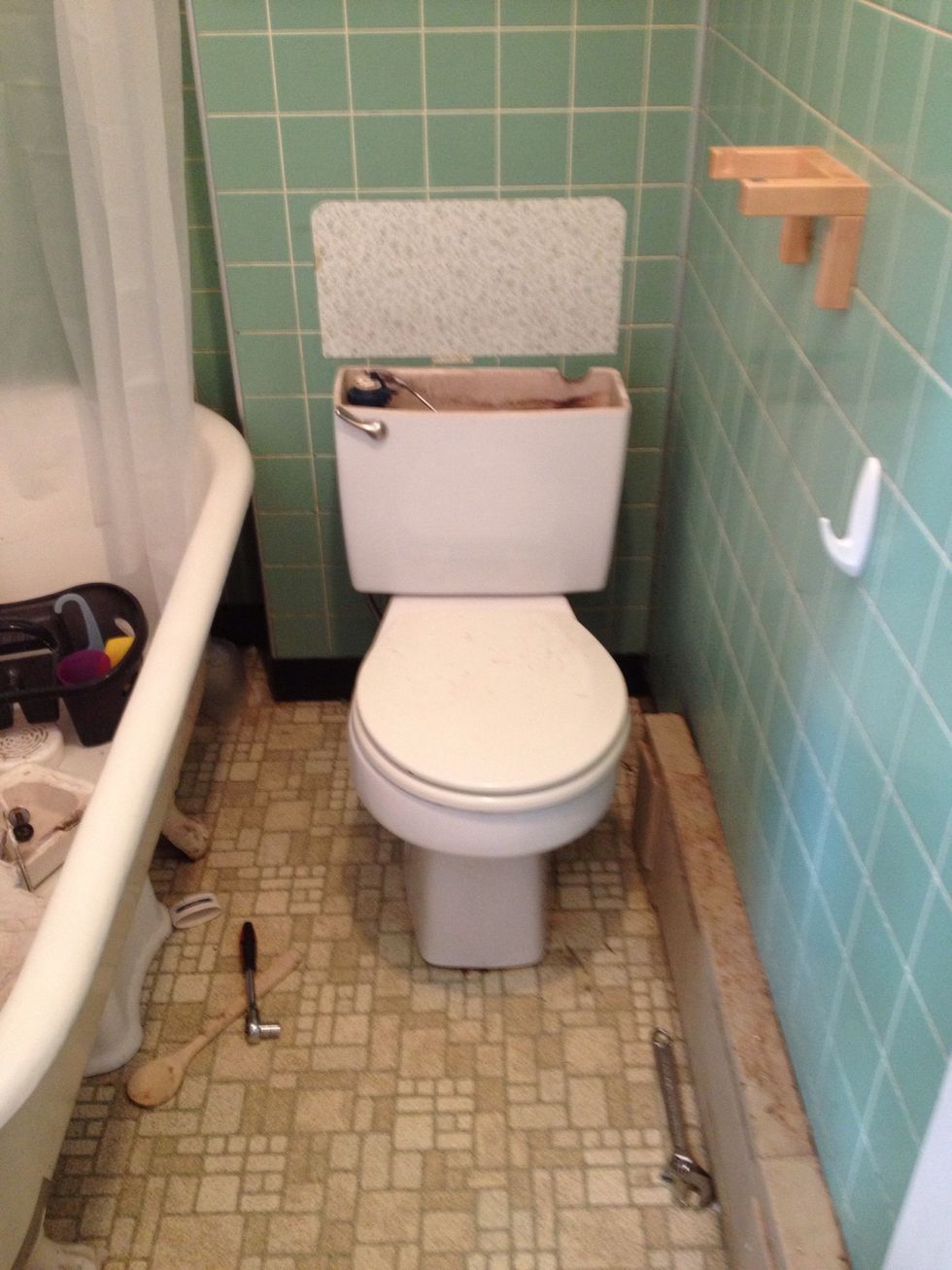 Existing bathroom.
An old house has many charms. A budget renovation of the bathroom from 1955 - not one of them. The sheet vinyl had to go. The right way: remove all fixtures & subfloor. Install new flooring.
We chose the easy way. New vinyl tile over the existing sheet. It still took two days and involved removing and rebuilding the toilet and moving the tub.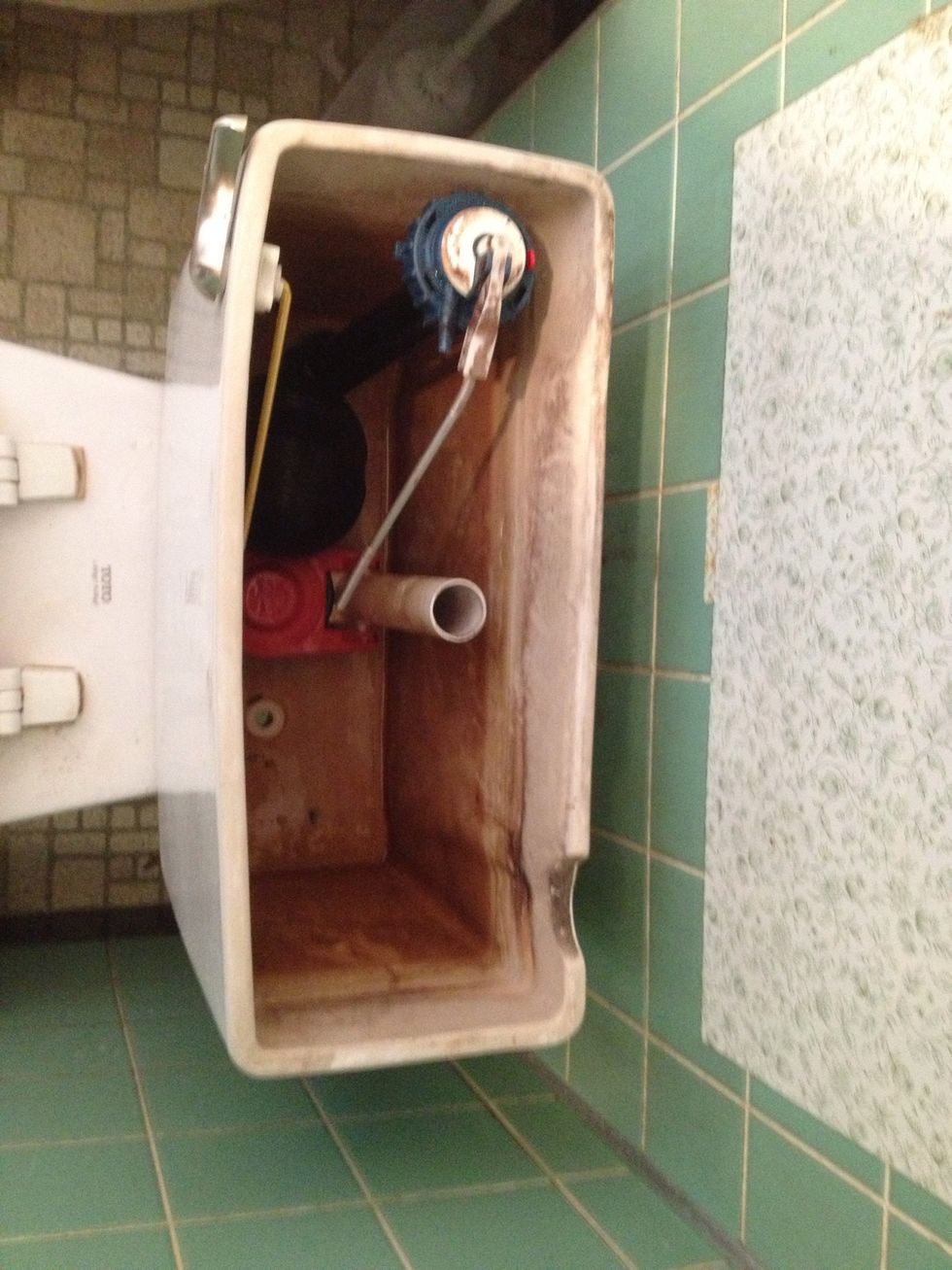 Inside the old toilet tank - drained. Float ball already removed. Tank connected to bowl with two brass bolts. Will replace innards to fix constantly running toilet.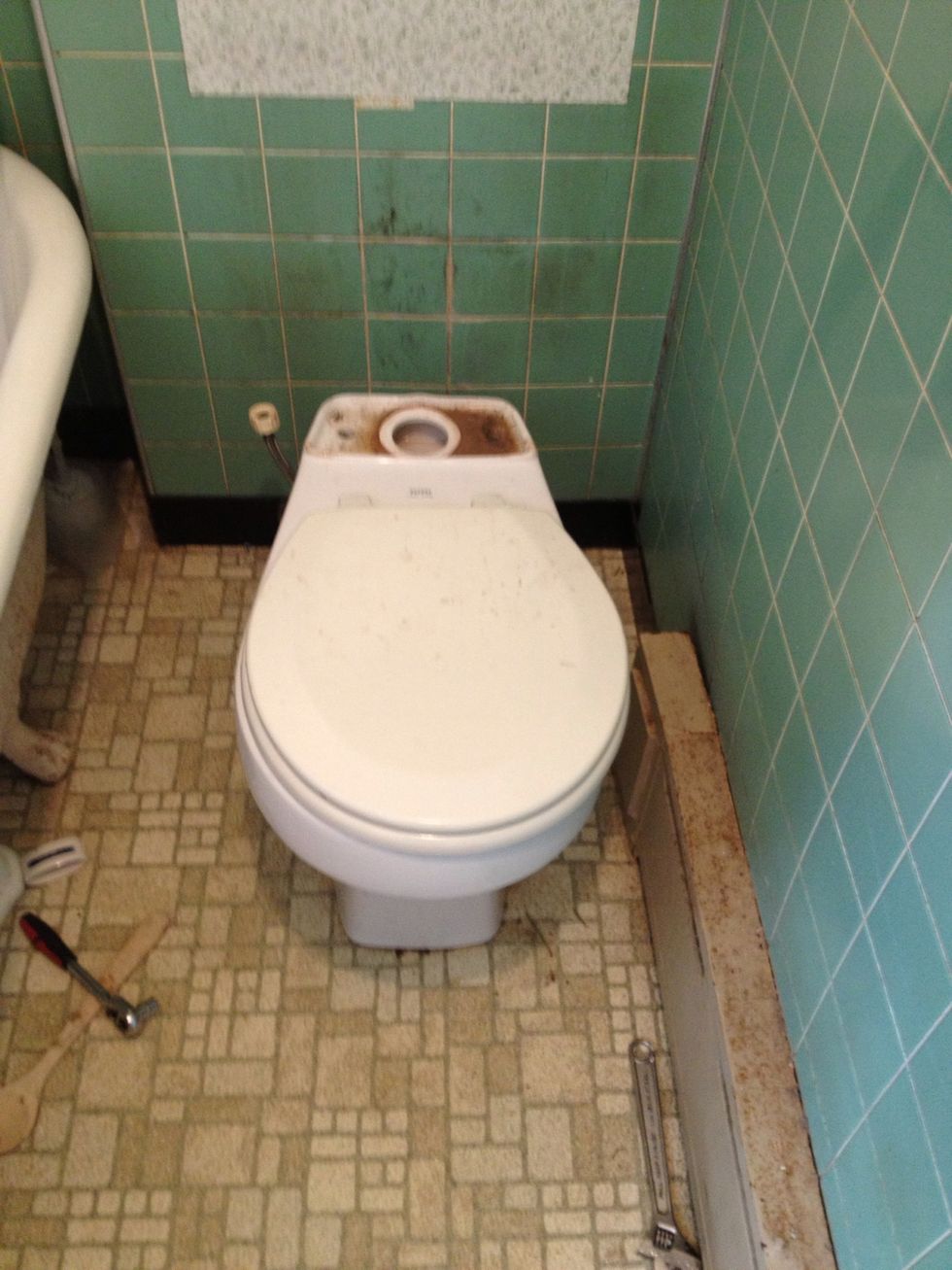 Tank removed. Note old gross biological buildup.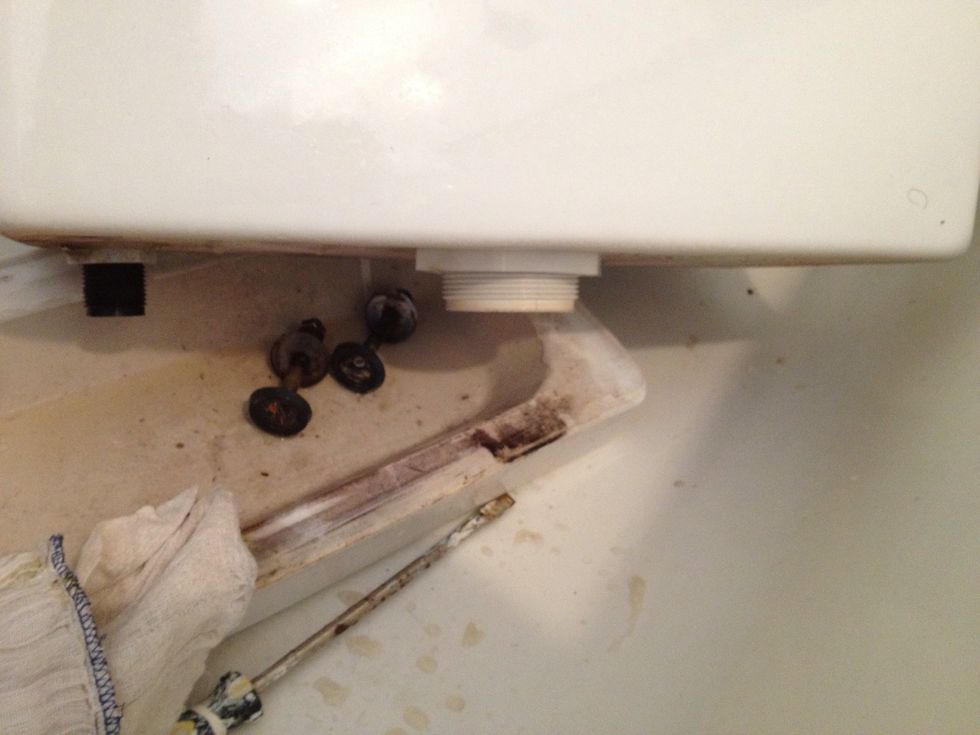 Tank to bowl connection. Old seal removed. Think there was a leak here.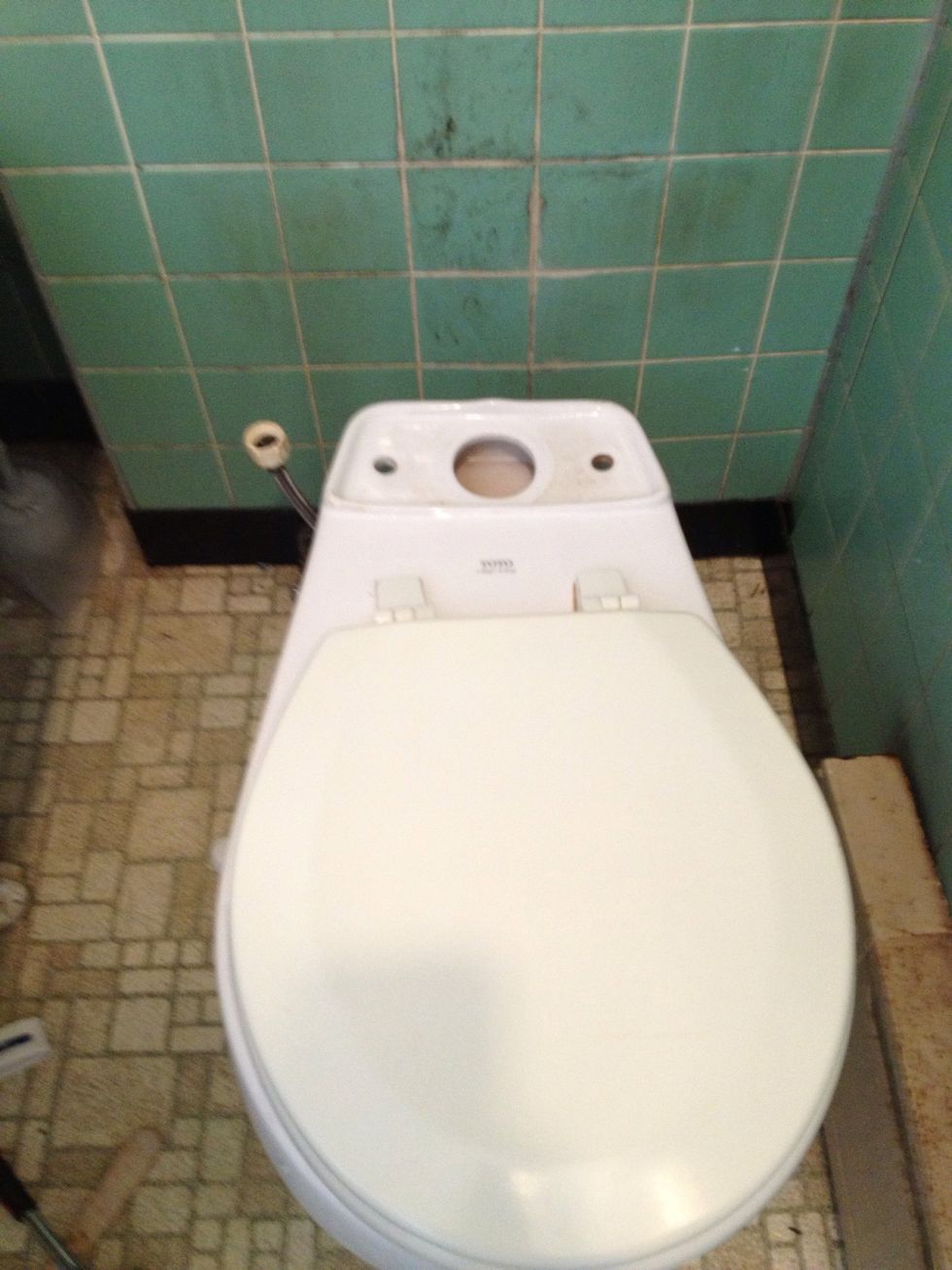 Toilet cleaned somewhat prior to removing.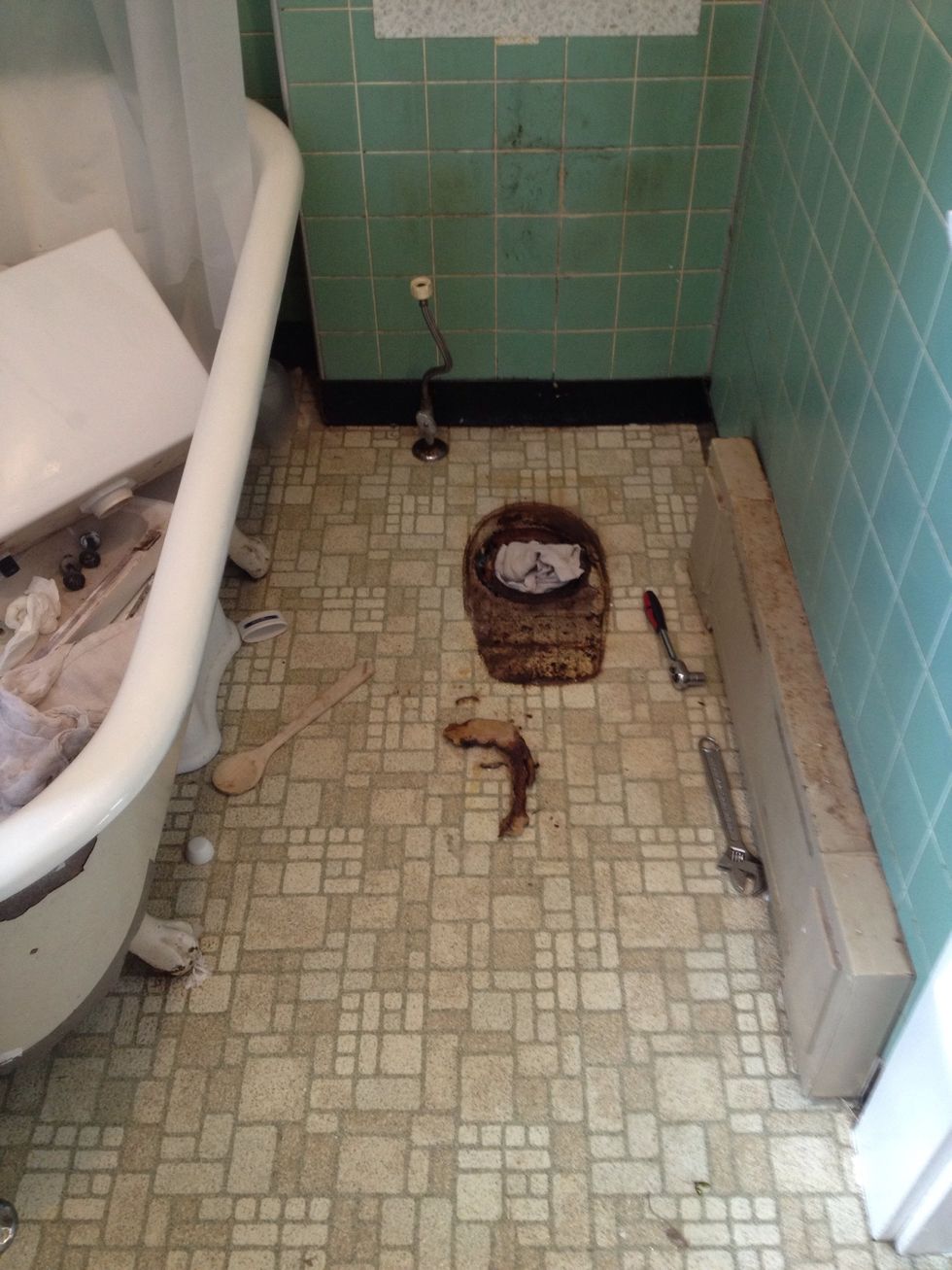 Bowl removed - unscrew two nuts on either side of bowl. Bolts are set into a ring on top of sewer pipe (shown plugged). You can reuse if condition merits, or replace. Wax seal has been removed.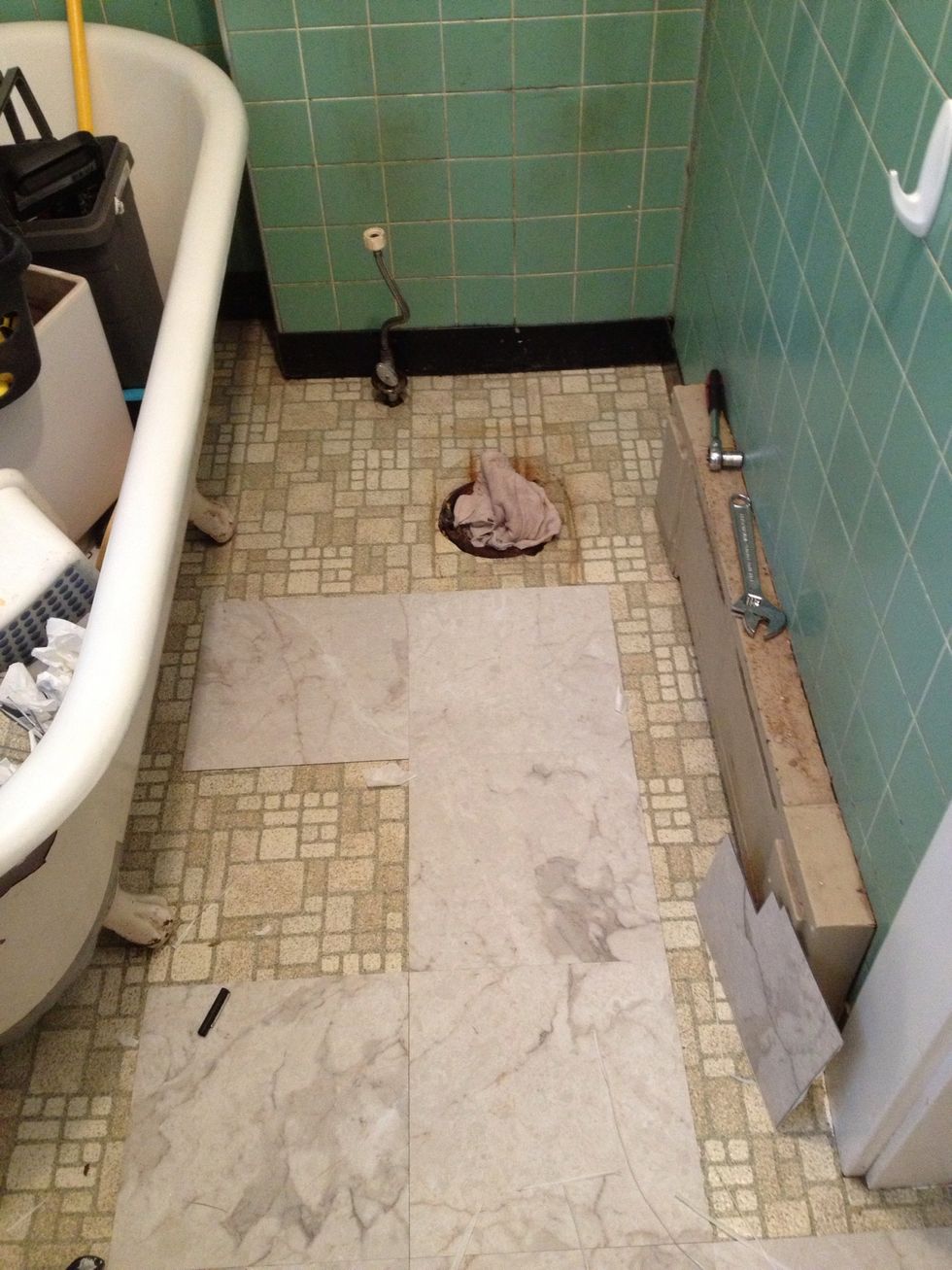 Tile going down over existing flooring.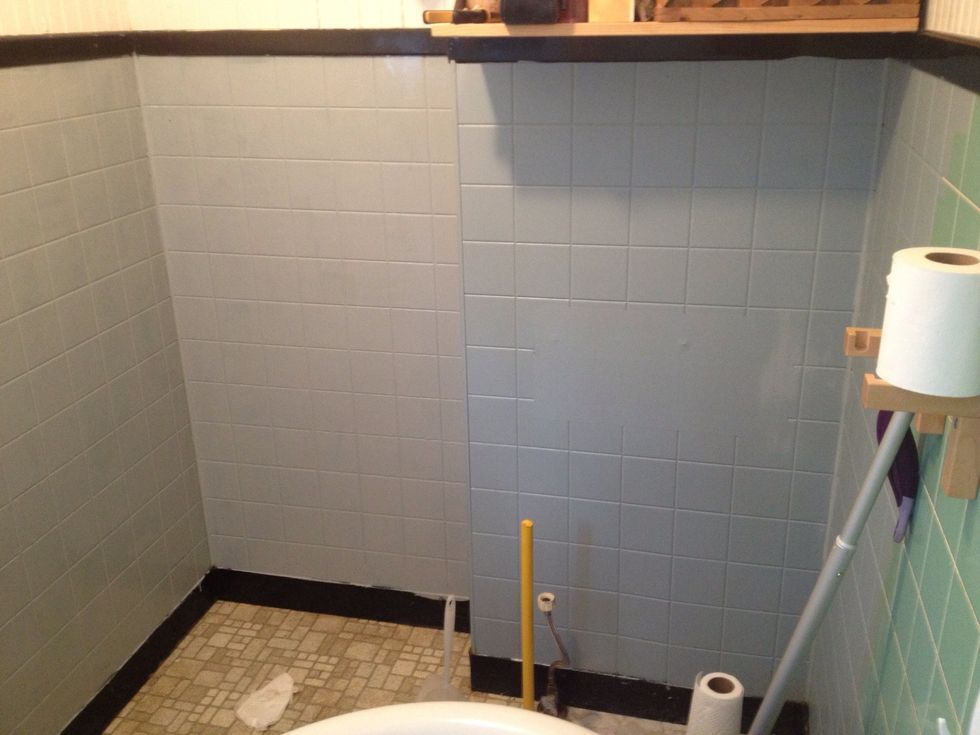 Tub disconnected and moved (water for whole house off). Existing flooring visible. Masonite "tile" partially painted.
"Tile" all painted. New flooring in.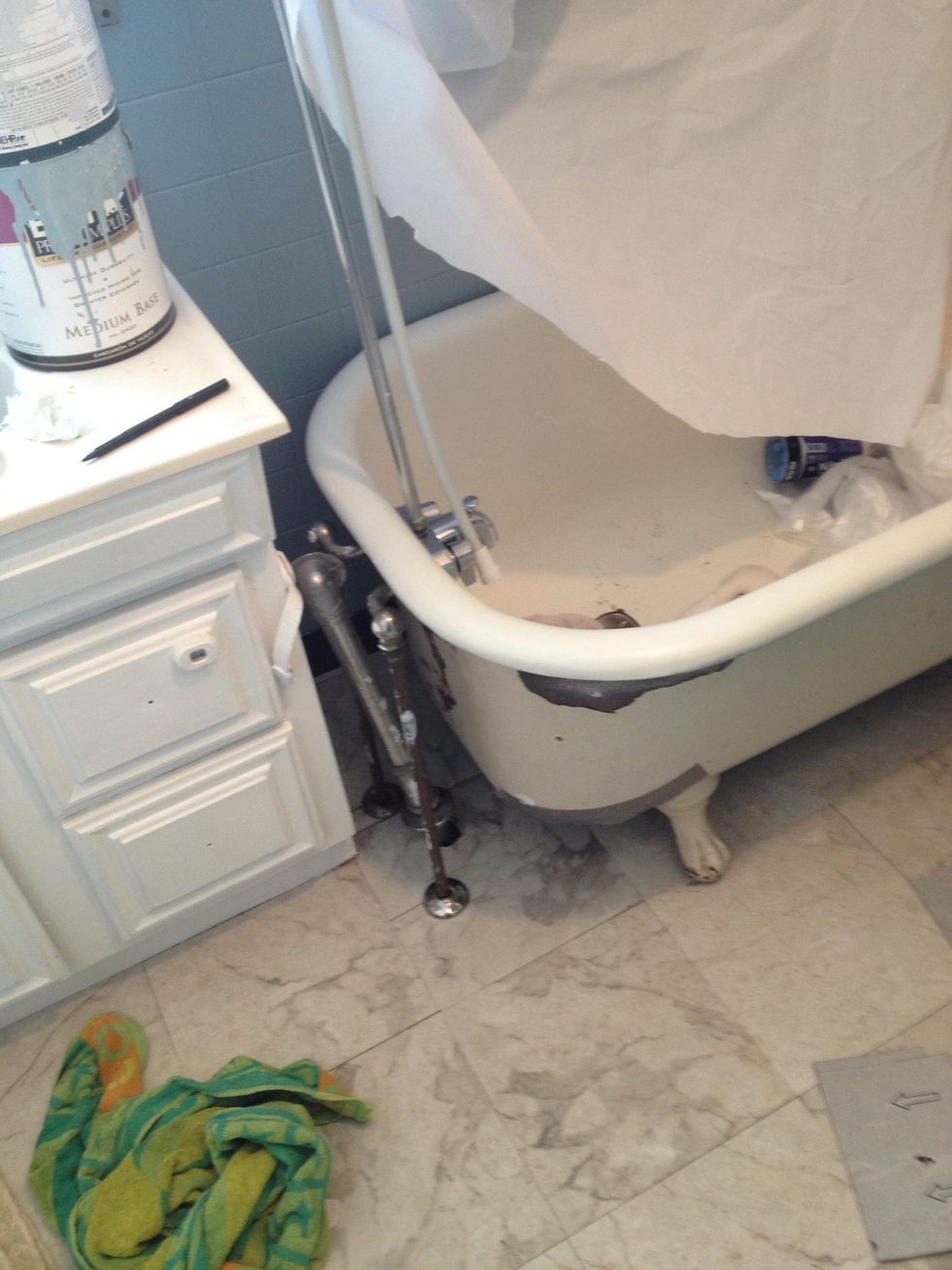 Supply lines reconnected to tub. Drain pulled up to facilitate moving tub. It came out easy, but don't go back in easy.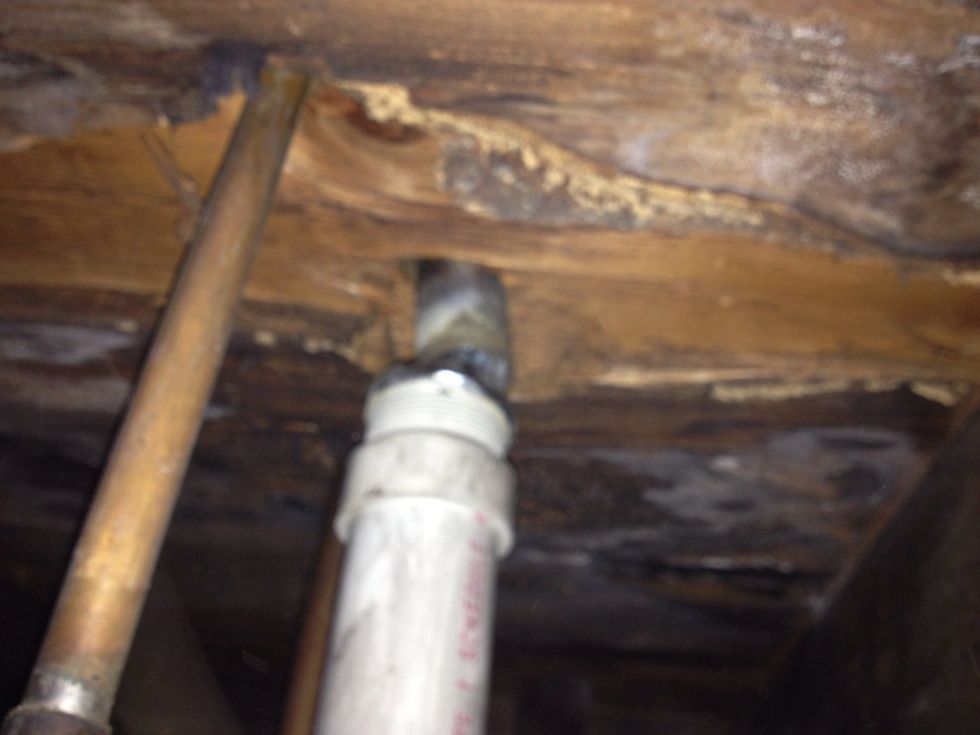 Reconnecting tub drain from dirt crawl space beneath bathroom. One of my favorite places to be.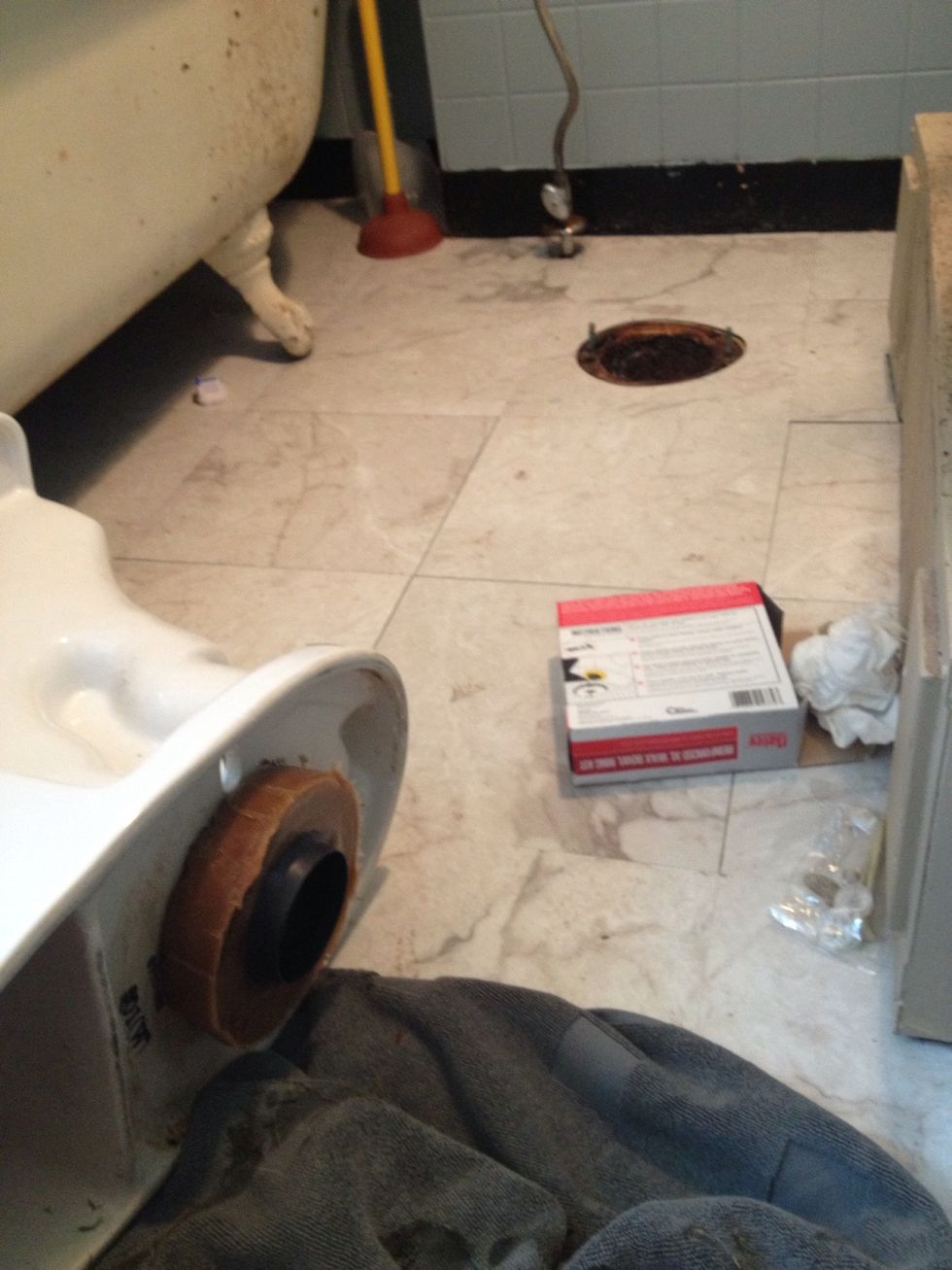 Tile in. Hole for toilet cut. New wax seal installed on bottom of toilet bowl.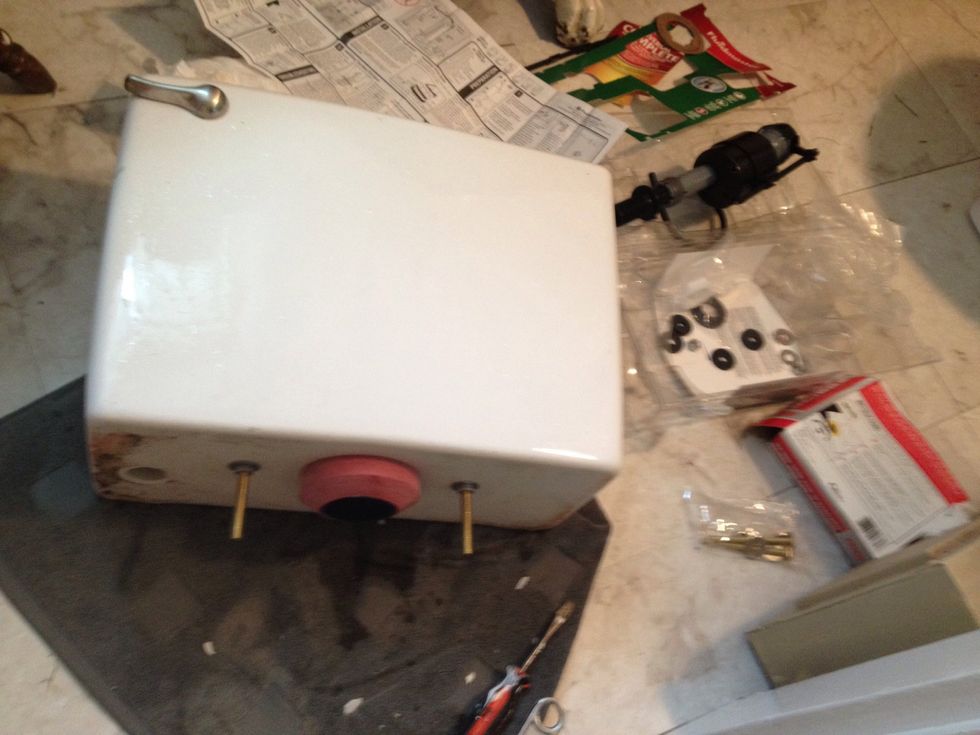 New seal installed at bottom of tank. Bolts to attach to bowl installed.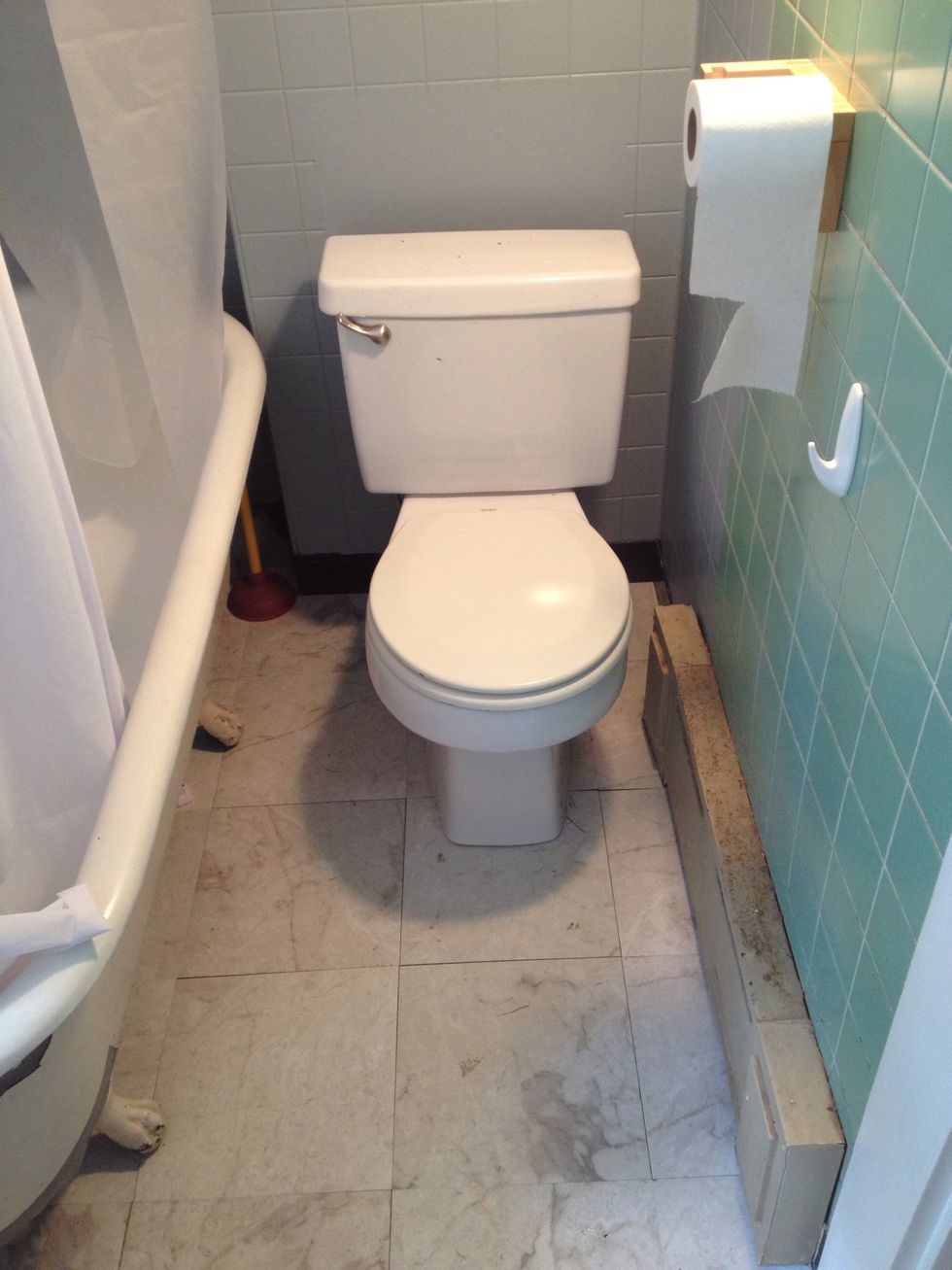 All the pieces back together!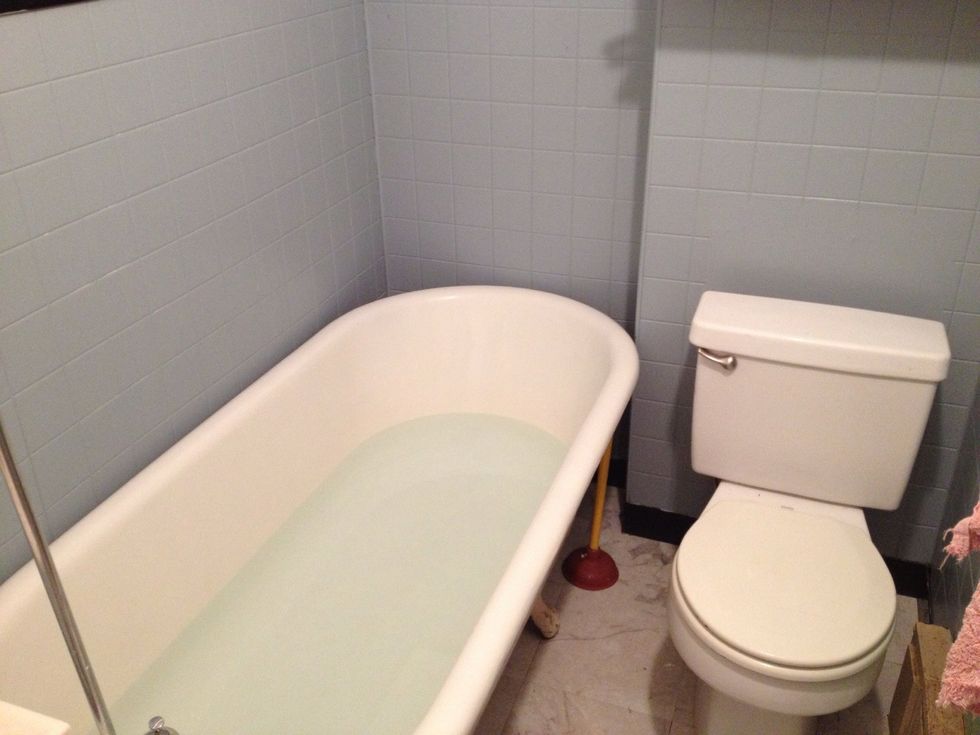 Ready for a hot bath in the "new" bathroom.
2.0 Boxes or so vinyl tile
1.0gal (or less) paint
1.0 Fine cutting in brush
1.0 Small roller brush
1.0 Paint roller pan
Pipe wrench
Adjustable wrench
Socket wrench
Screwdriver
Matt Knife
Rubber gloves
Sanitizing solution
style="margin-bottom:60px;">