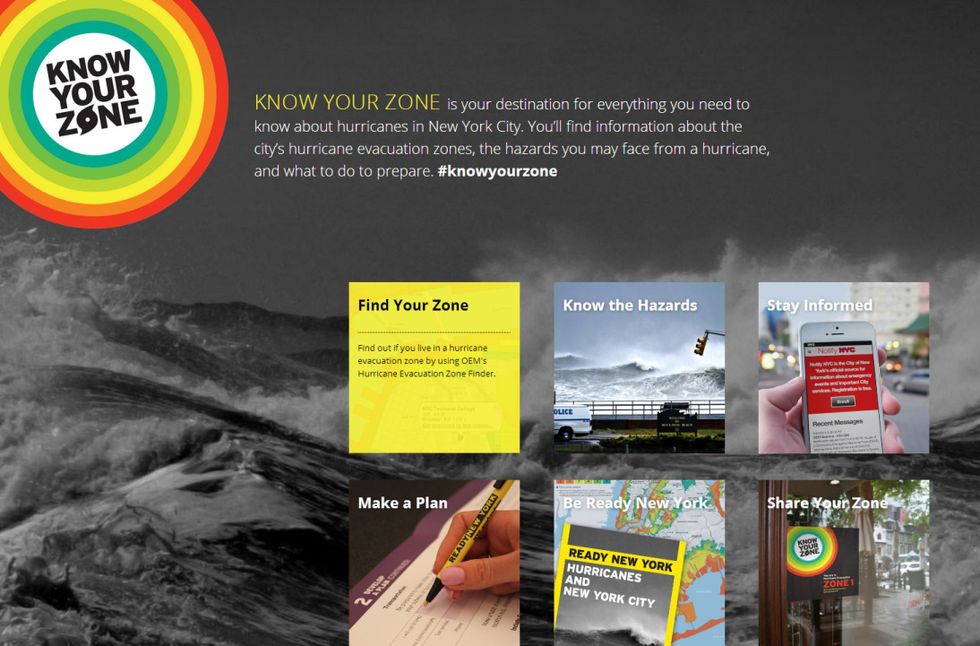 To find your zone, go to nyc.gov/knowyourzone and click on the "Find Your Zone" icon.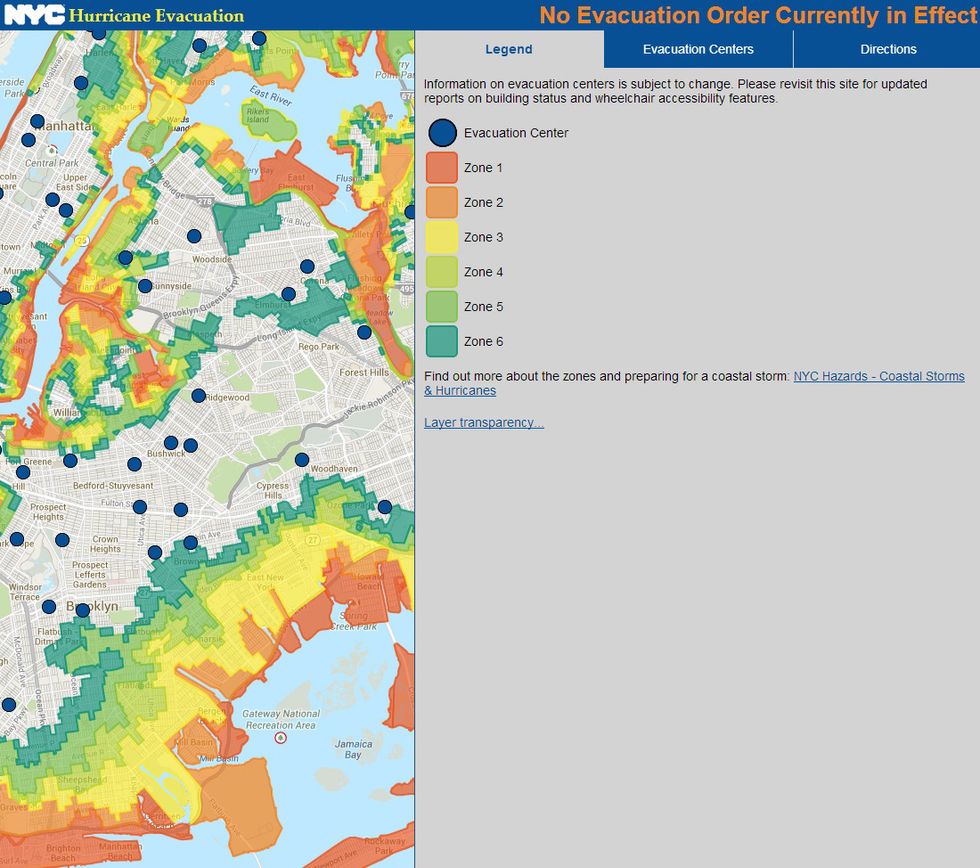 This map lets you know whether you live in a hurricane evacuation zone, if there is an evacuation order in effect, and where your nearest evacuation center is located.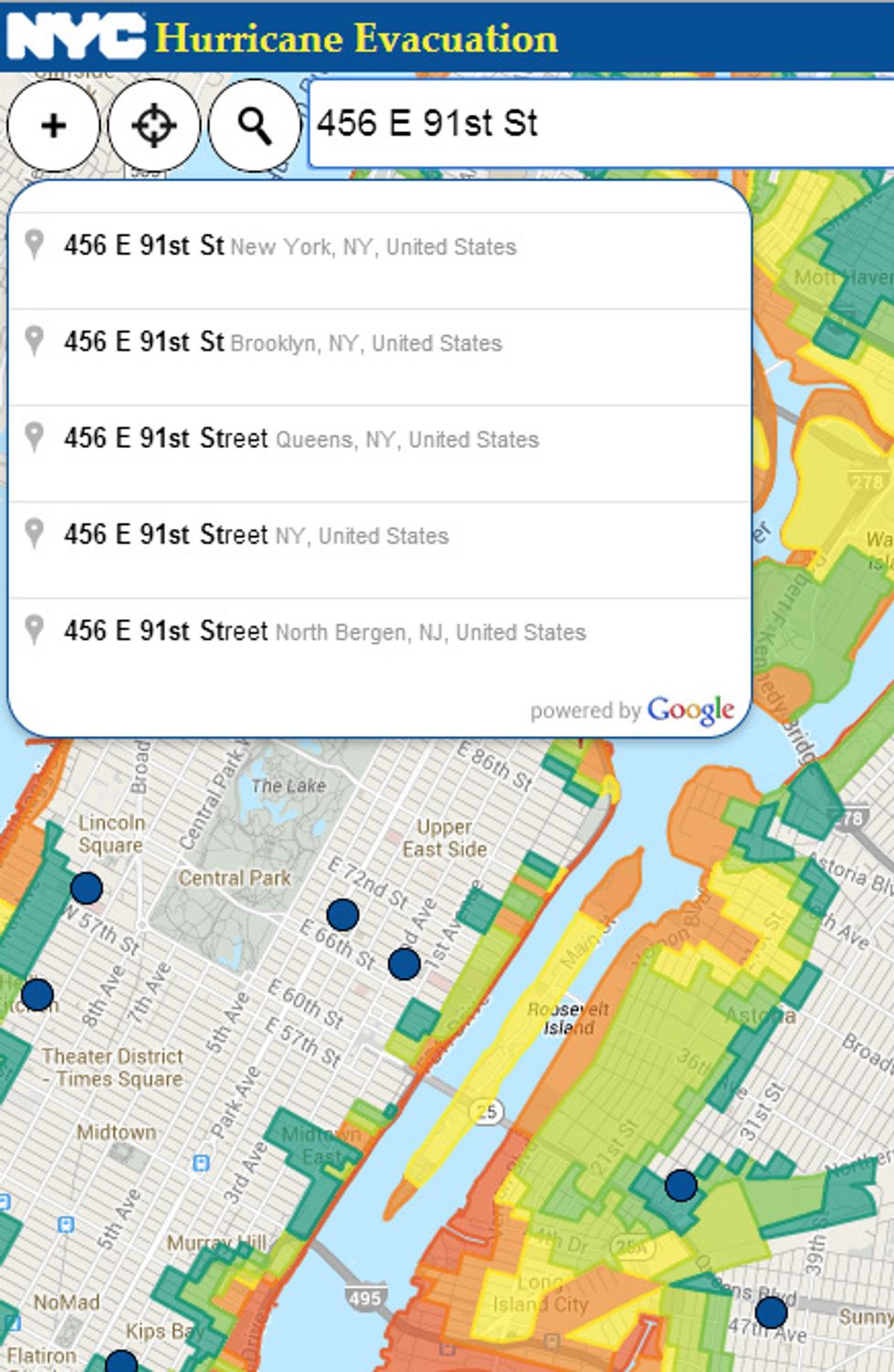 Enter your address to determine if you live in an evacuation zone.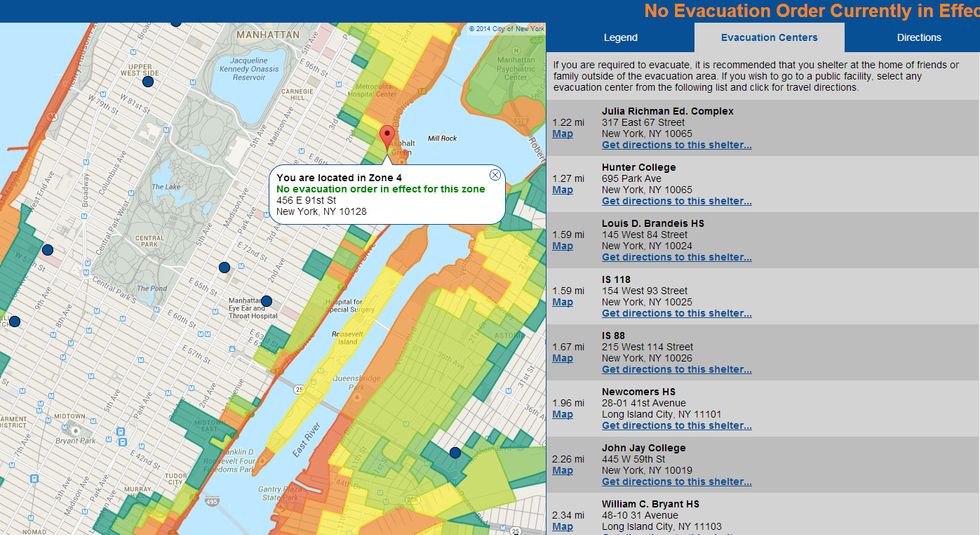 If you live in a zone, plan to stay with friends or family outside evacuation zone boundaries. If you have no other place to go, you can easily locate your nearest evacuation center.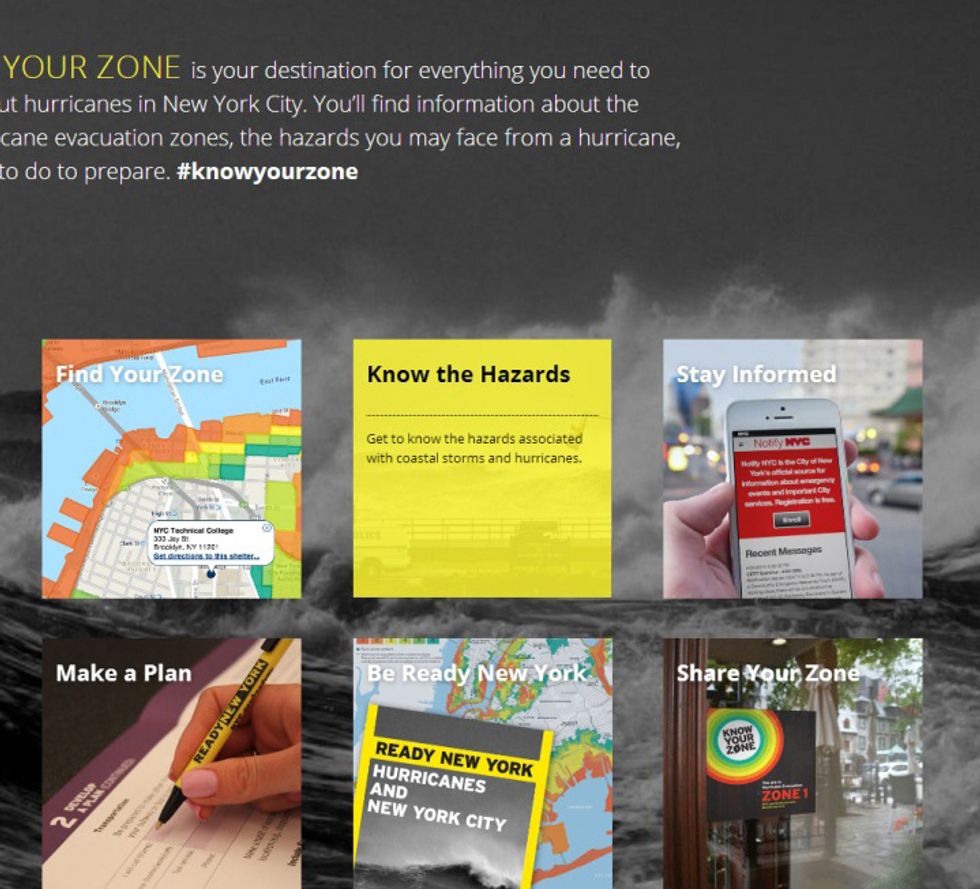 Now that you know your zone, learn the hurricane basics and the steps you can take to prepare by clicking on the "Know the Hazards" icon.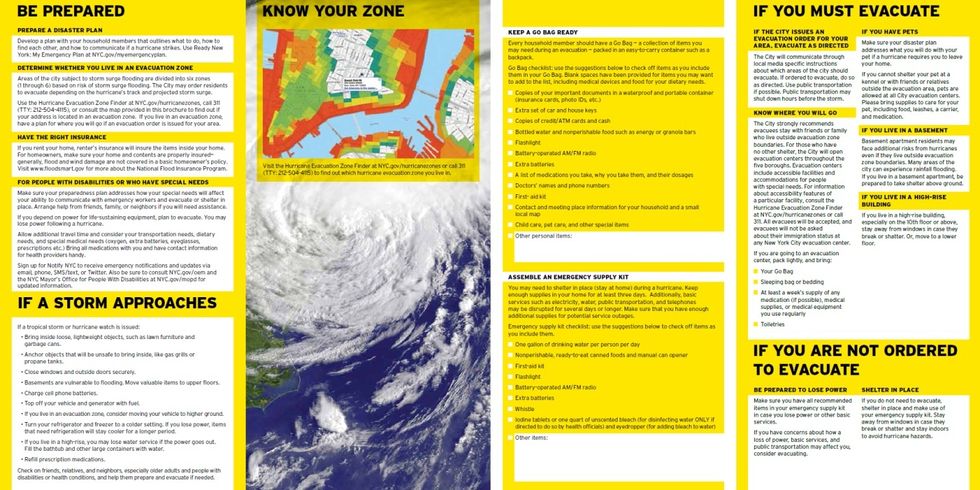 Download the Ready New York: Hurricanes and New York City brochure for easy access to evacuation tips, a supply kit checklist, how to assemble a Go Bag, and more.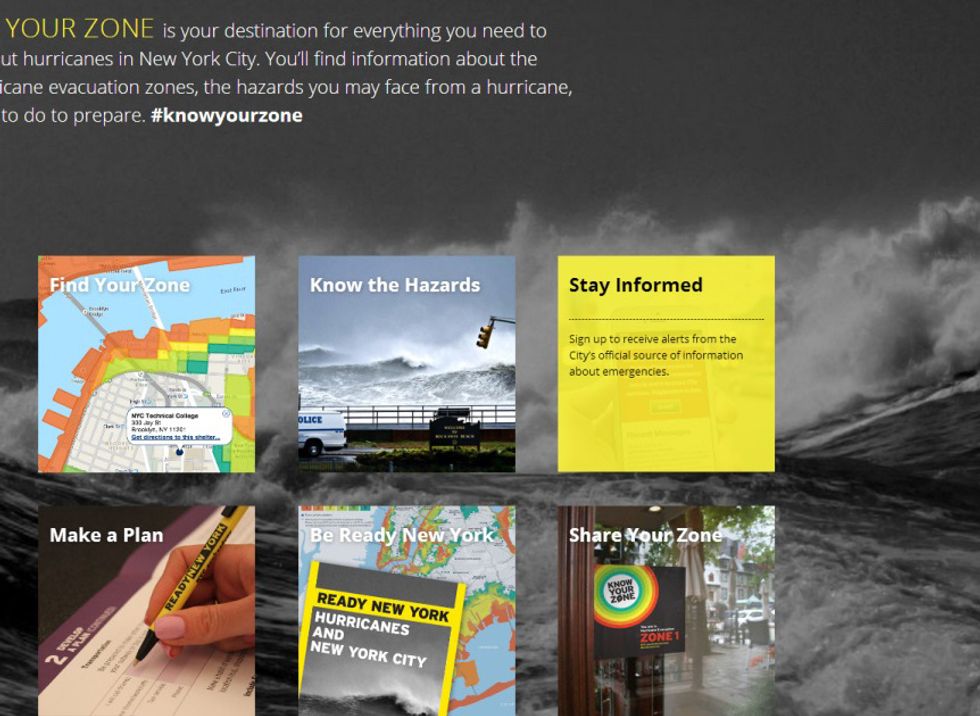 Don't forget to sign up for free emergency notifications from Notify NYC by clicking on the "Stay Informed" icon.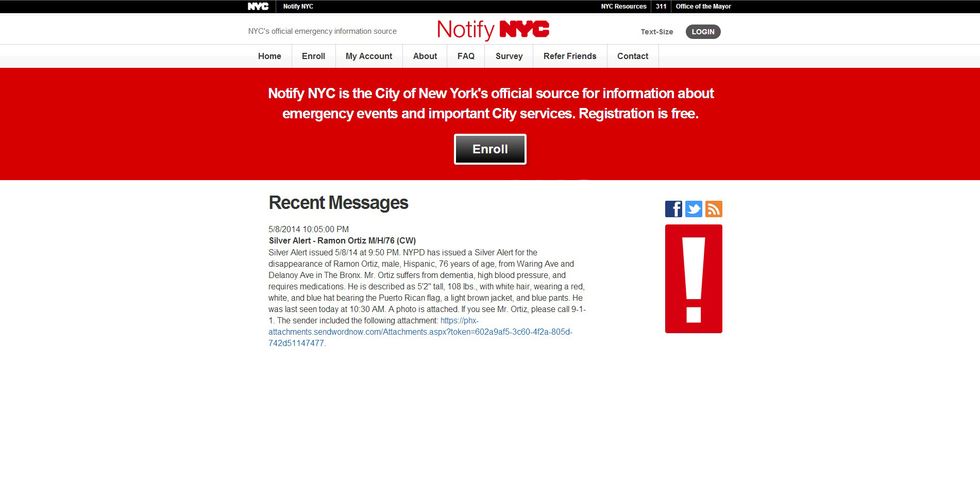 Enroll to register for updates on-the-go for the areas of the city that matter most to you.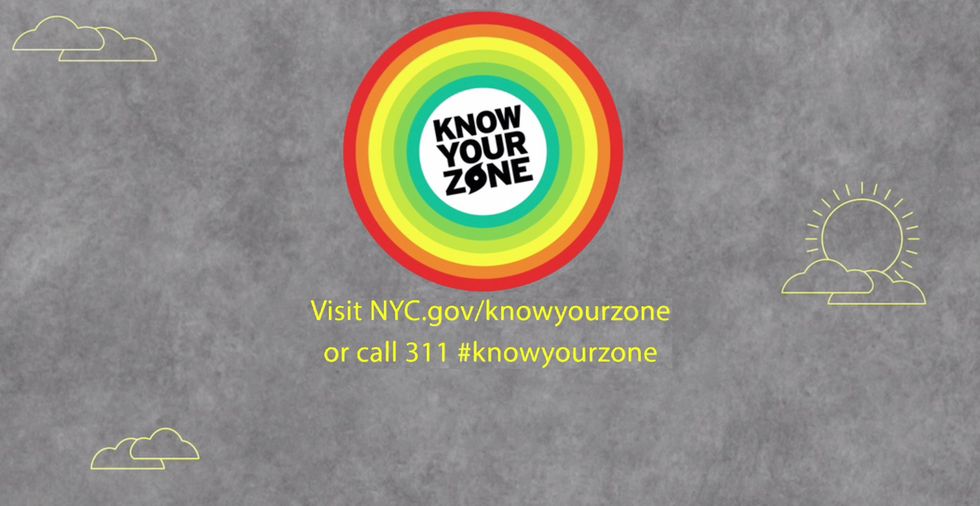 When the next big storm comes, be prepared. Know your zone.
The creator of this guide has not included tools