Here's what you will need (more specific in the supplies). The needles do not have to be specifically a US 9. As long as both needles can fit through a single loop, you're good.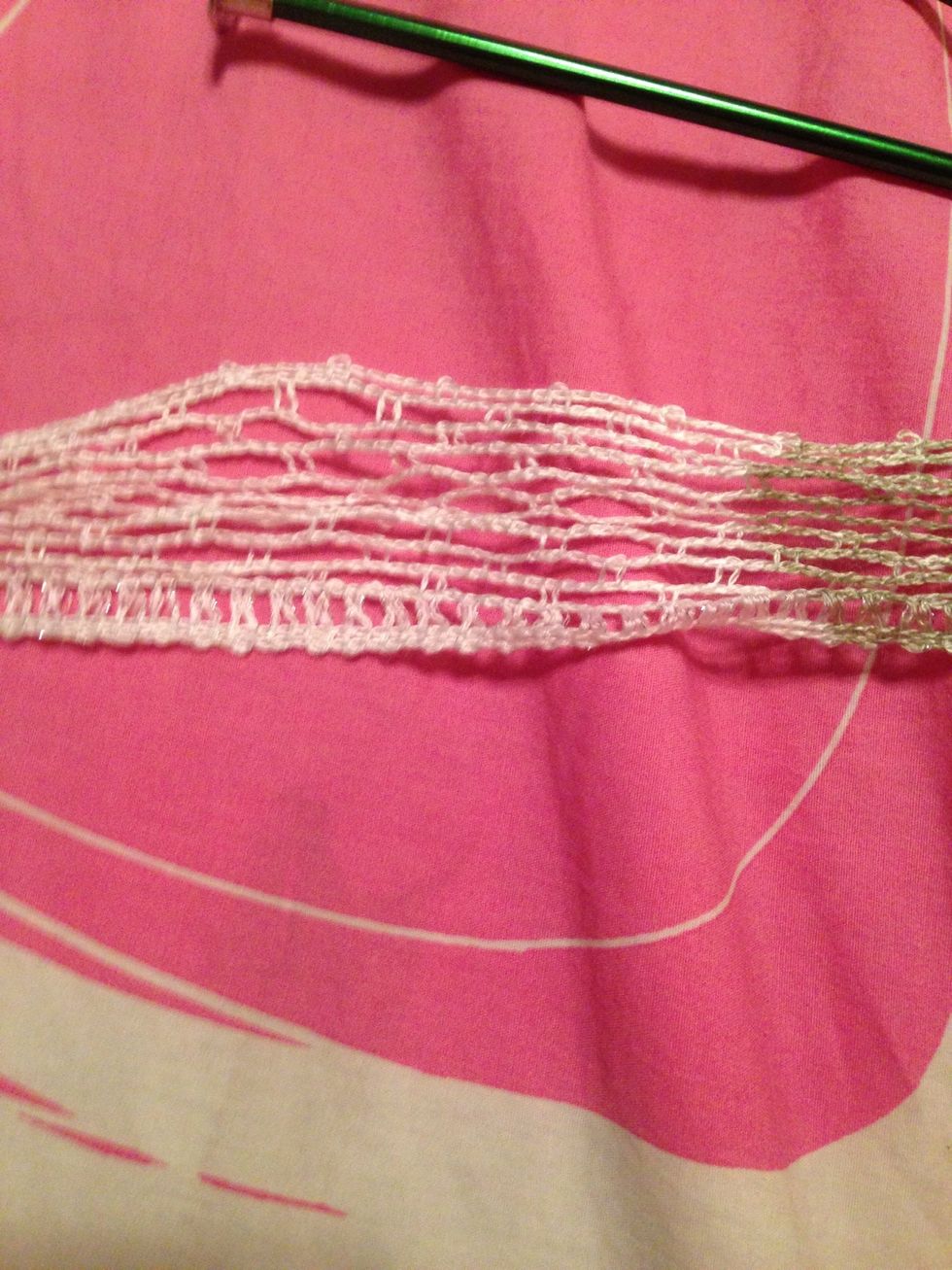 Spread out the yarn so it's not all clumped together. As you can see, I have put the section you will be knitting with at the top. The bottom part has shiny, metallic infusions.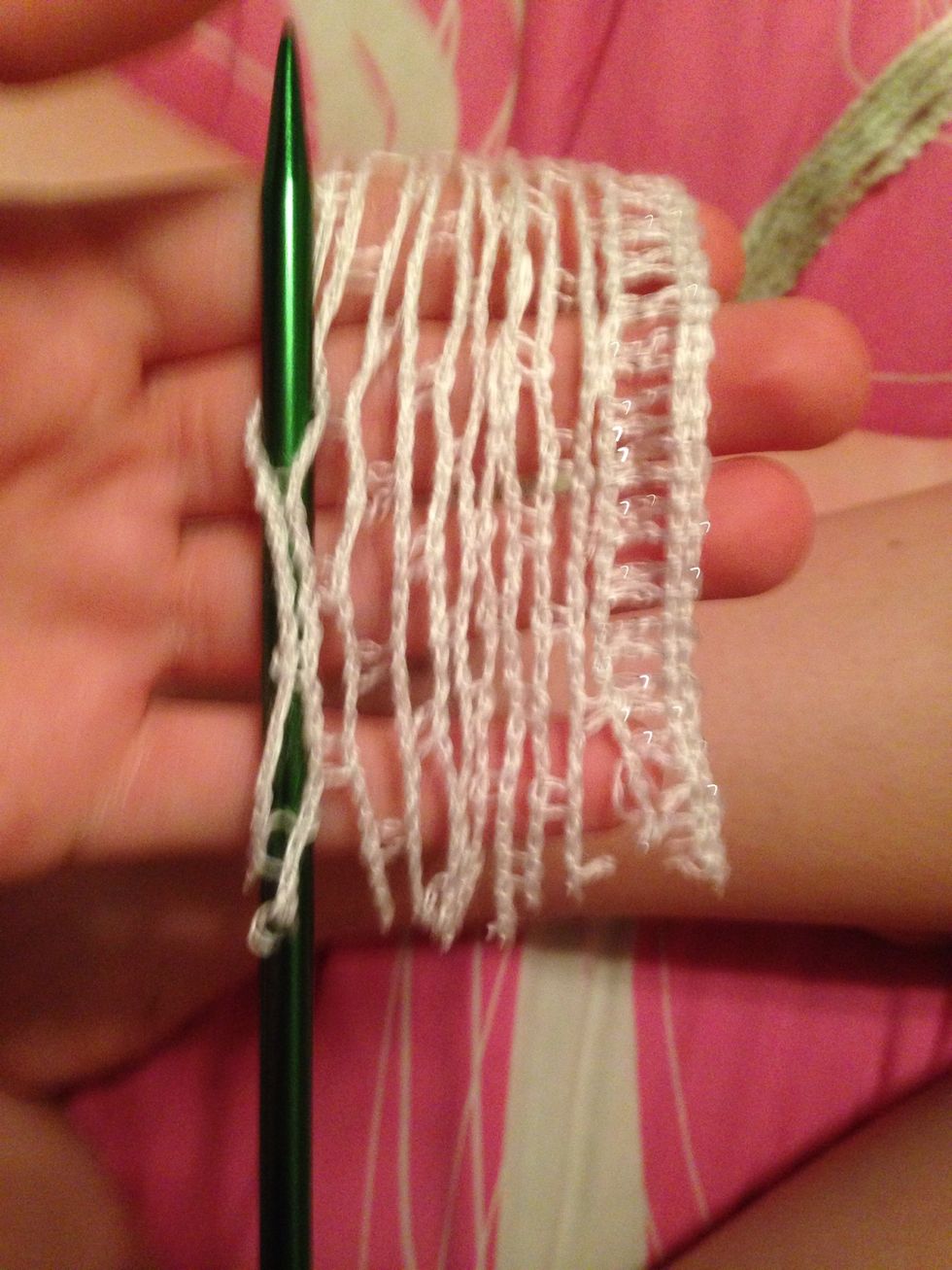 Put your needle through the third loop. You will use the top of the yarn throughout the entire process.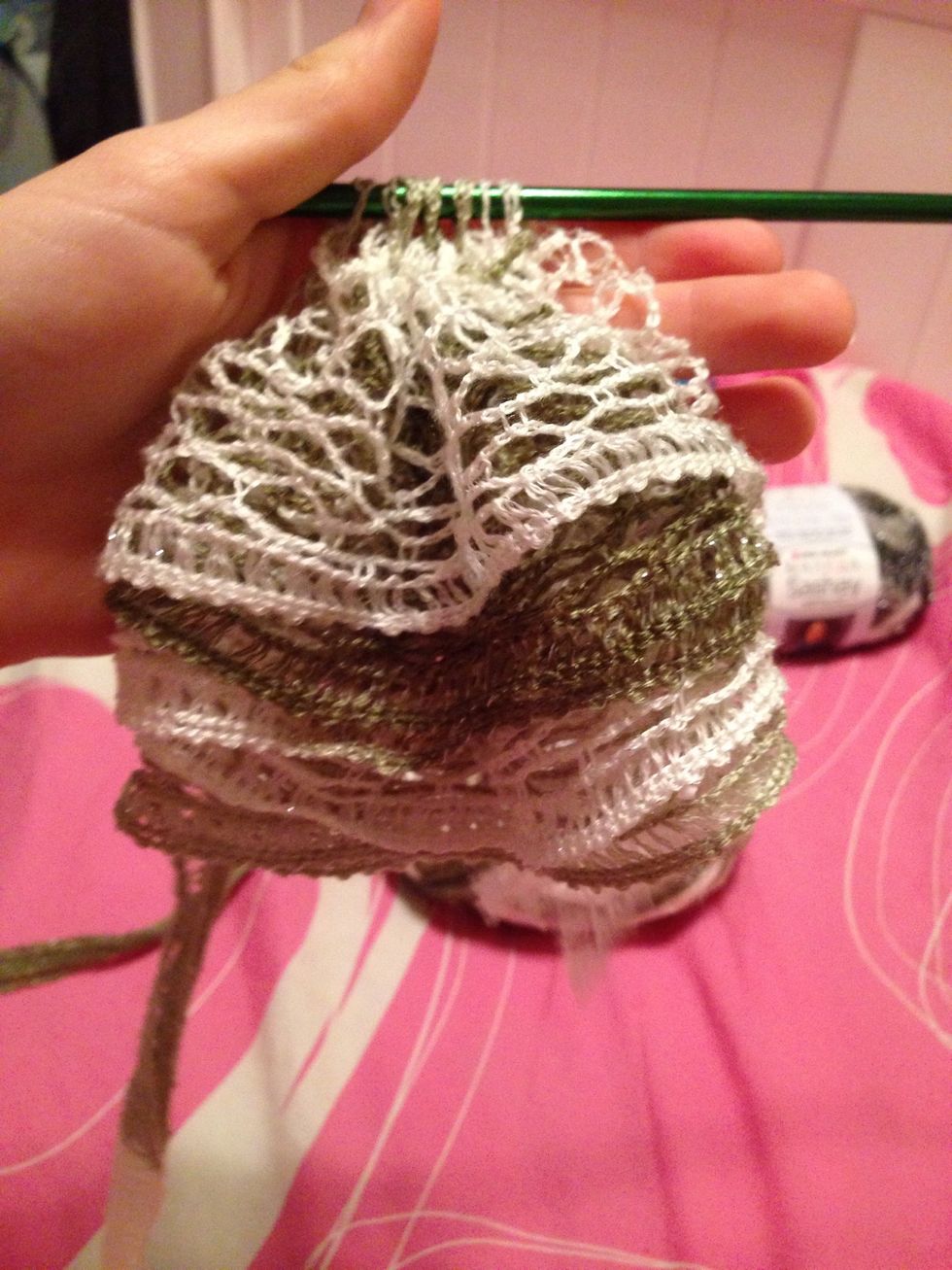 This is mine after about 20 minutes. Just so you know, you don't need to consistently string the 2nd loop. If you string the 1st, or the 3rd a couple times, no one will notice.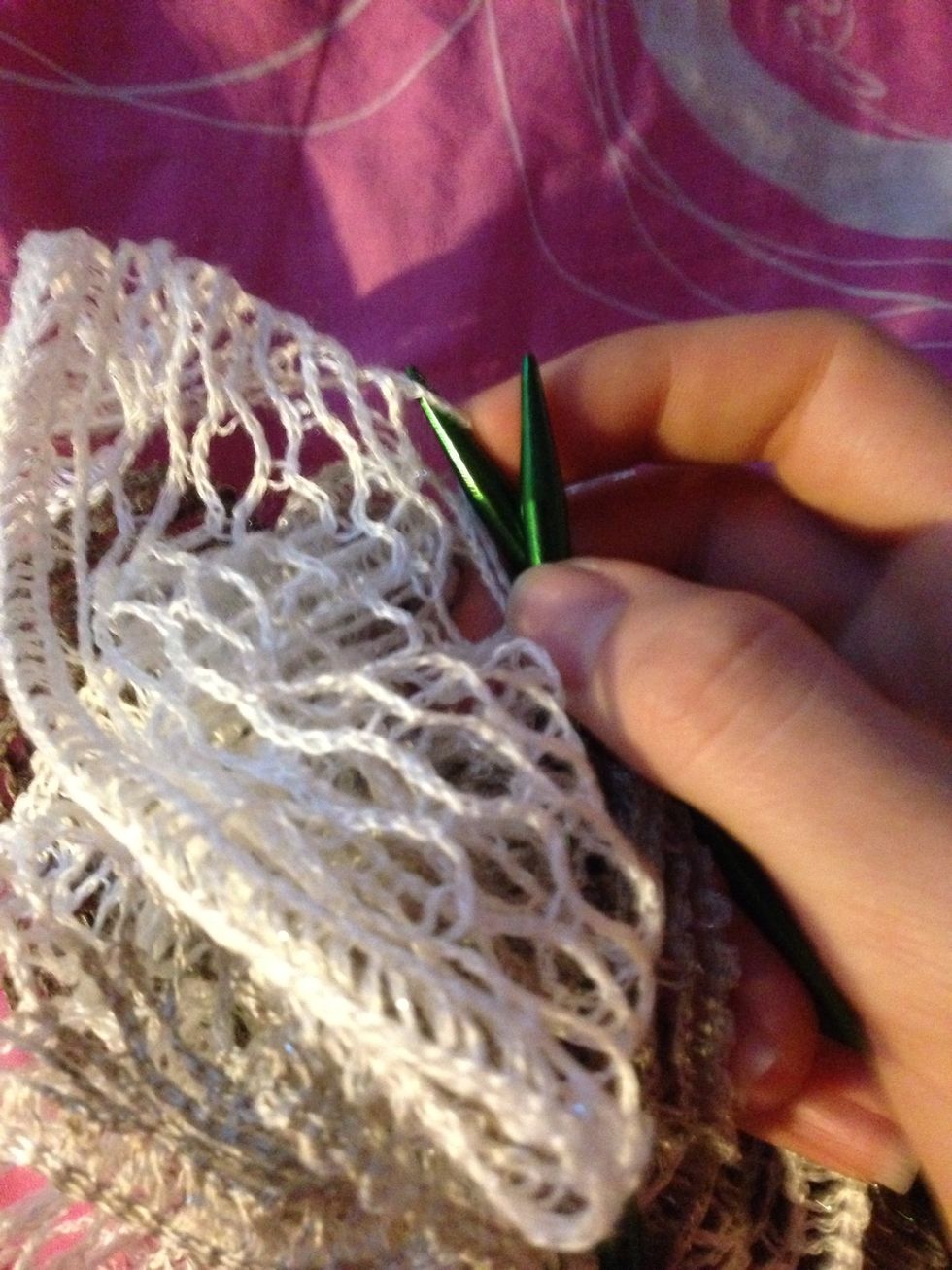 This is my needle going through the second loop. My thumb is pointing to the first loop (the one I am skipping).
You should have 6 stitches on your needles at all times. If for some reason you end up with more, add the second loop from the yarn ball (same way you casted on) or combine two smaller loops.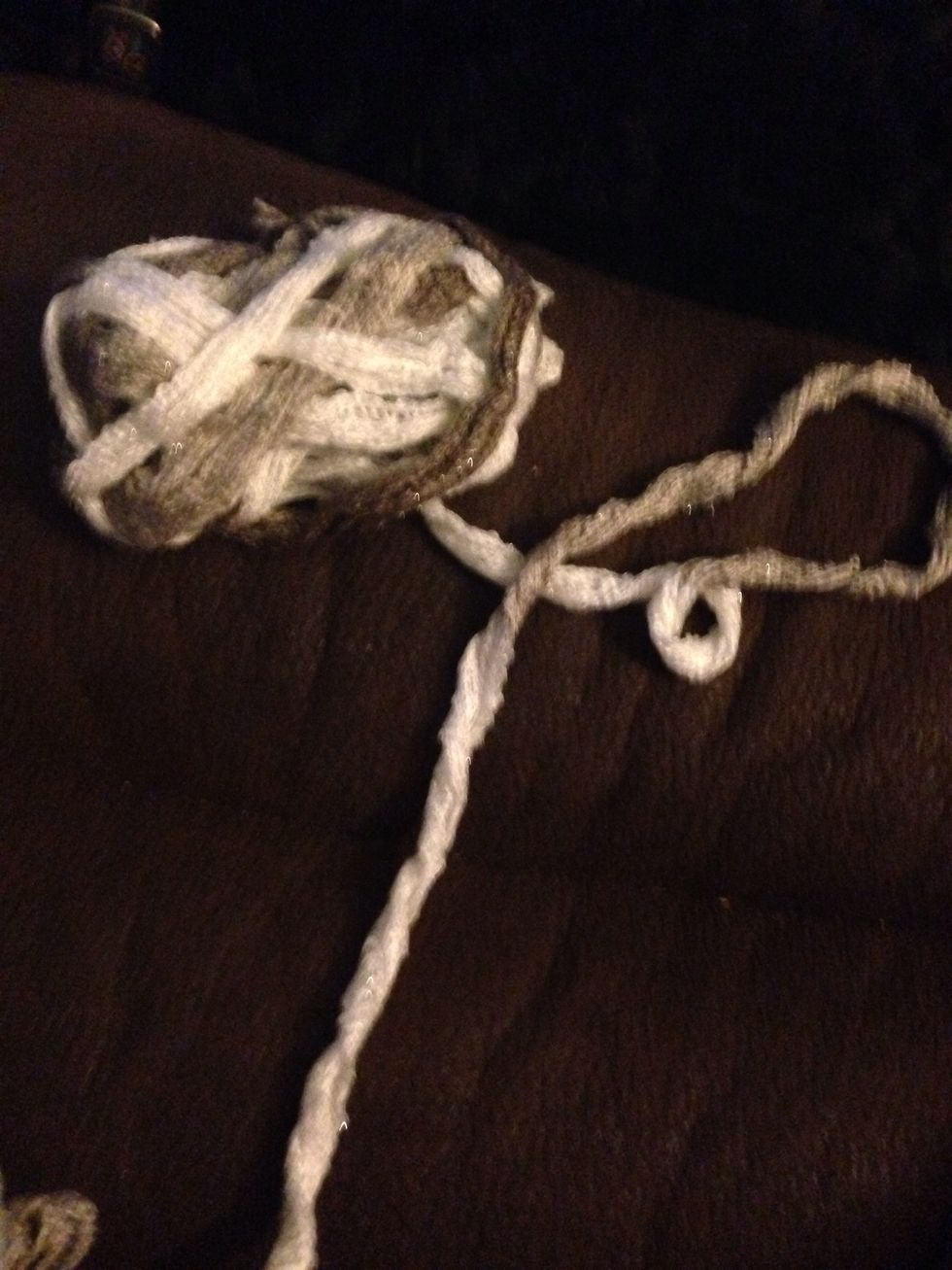 Try not to let the yarn leaving the ball get twisted, because it makes the process go a lot slower.
Add another stitch (2 loops on the needle again) and take the lower over the top stitch, leaving the top stitch again. Repeat this process until you have only one stitch left.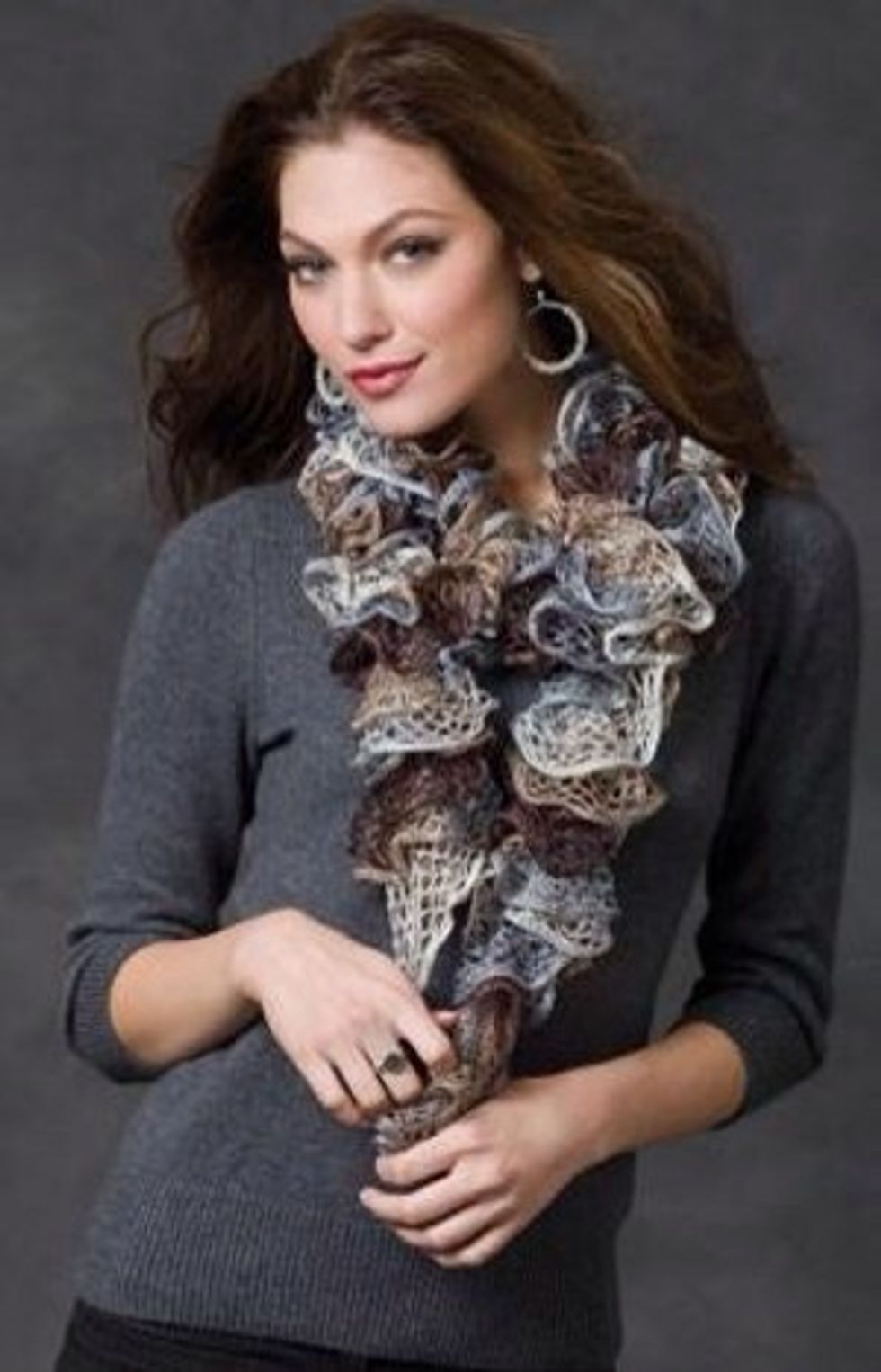 Thank you for your time & enjoy your new scarf! There's another great tutorial if you're still struggling http://m.youtube.com/watch?v=YmFQpwV72To Thank you!
1.0 Sashay ball
1.0 Set of US 9 (5.5mm) knitting needles
Scissors