This pattern can be modified to make strawberries (use red yarn instead of yellow; no pearling), boysenberries (with purple yarn and bobbles every 8th stitch).
327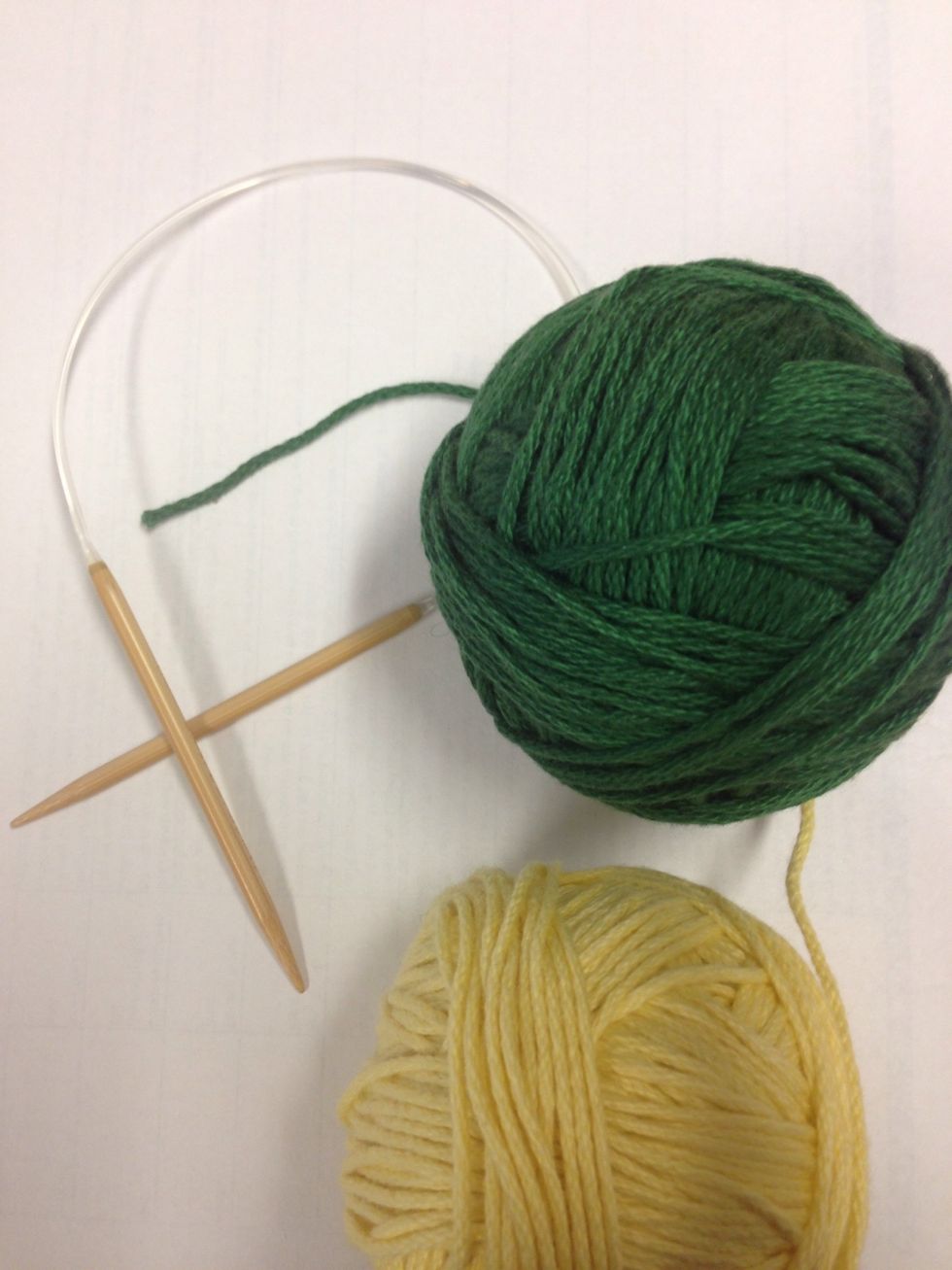 Supplies! I prefer cotton for baby hats because it's less hot and itchy on sensitive skin and easier for Mommy to wash.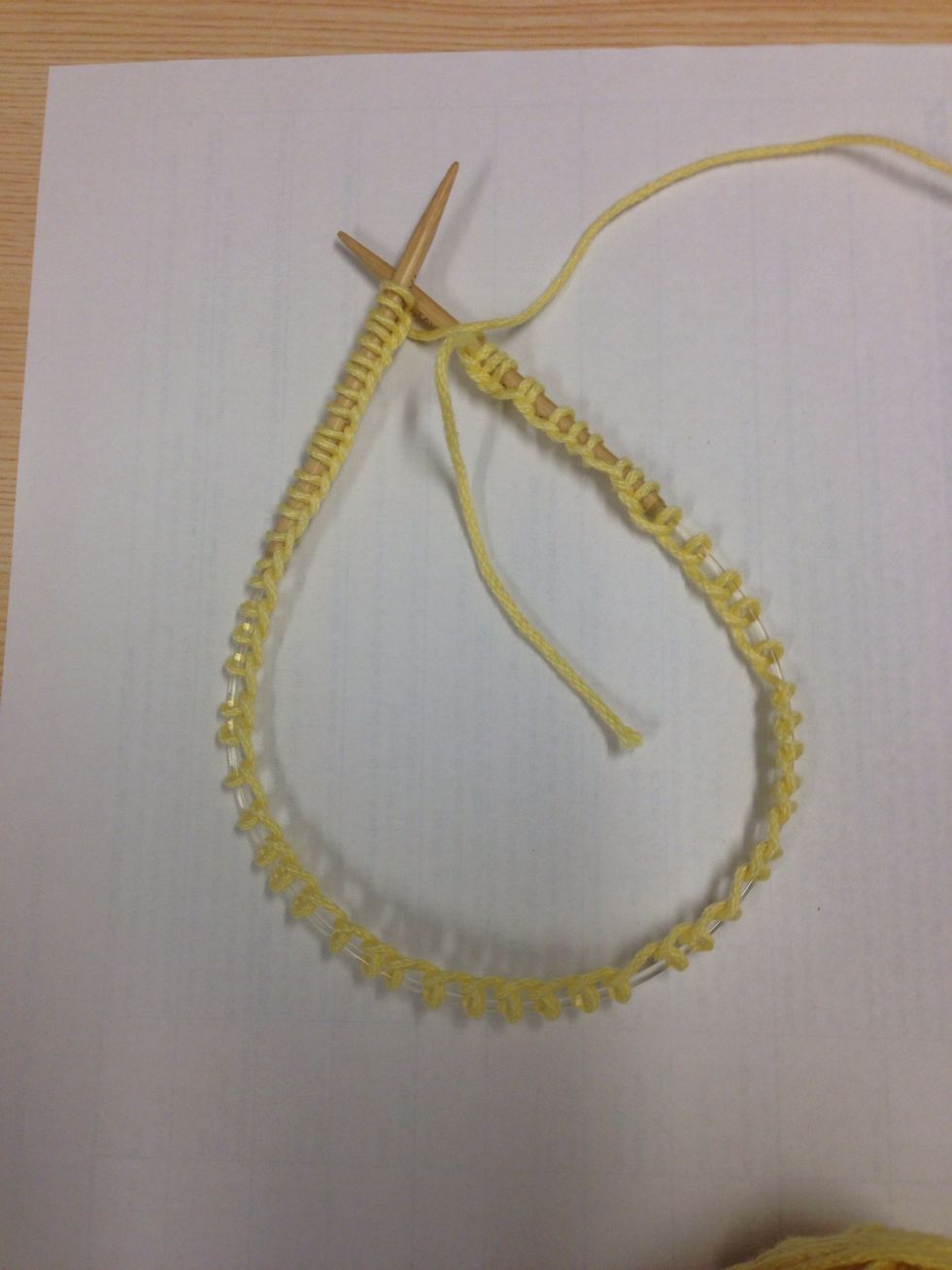 Cast on 64 stitches (must be a multiple of 8). Join but be careful not to twist the stitches.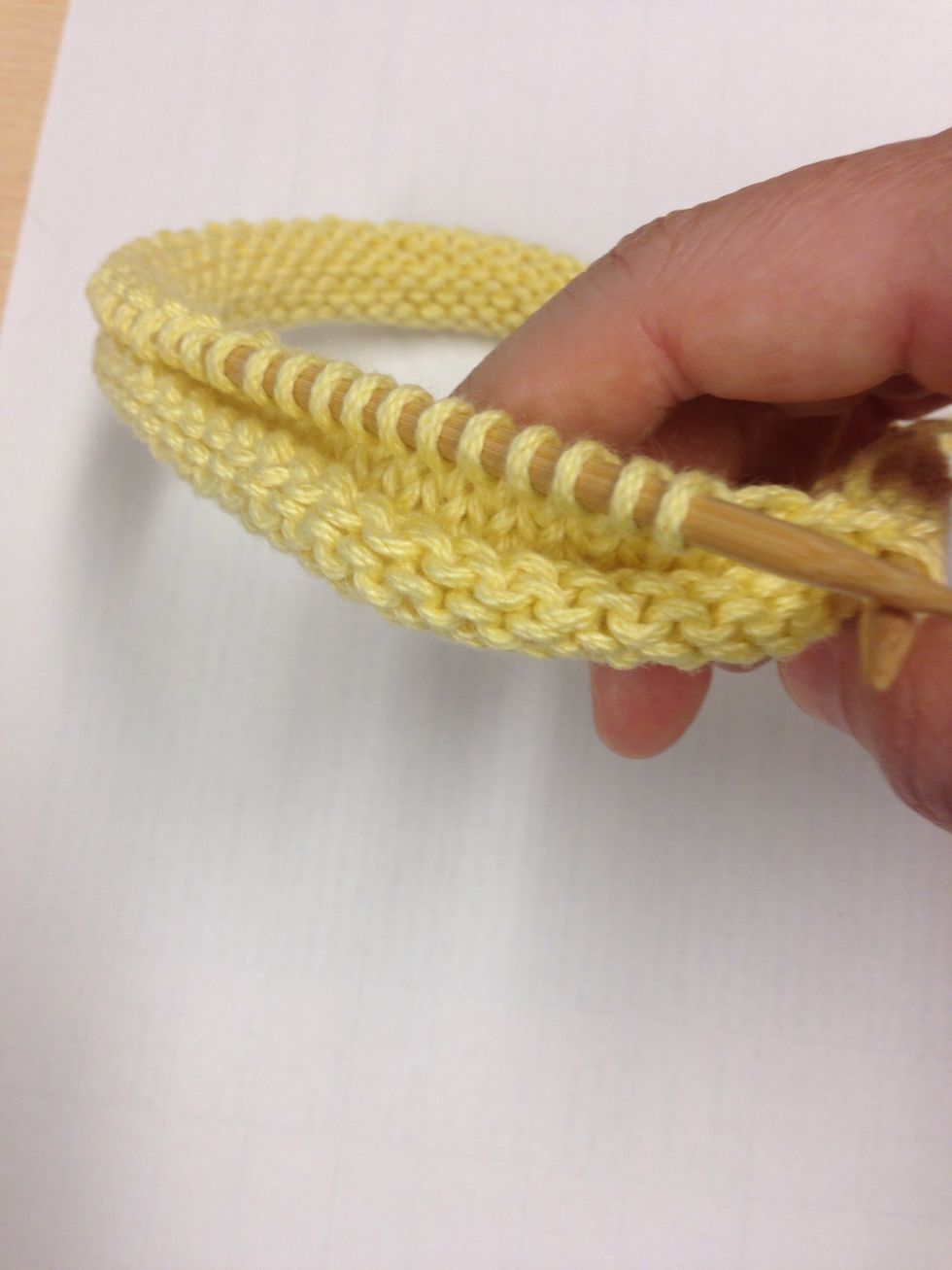 Knit in stockinette for at least an inch or until two rows of stitches are showing above the natural roll of the edge.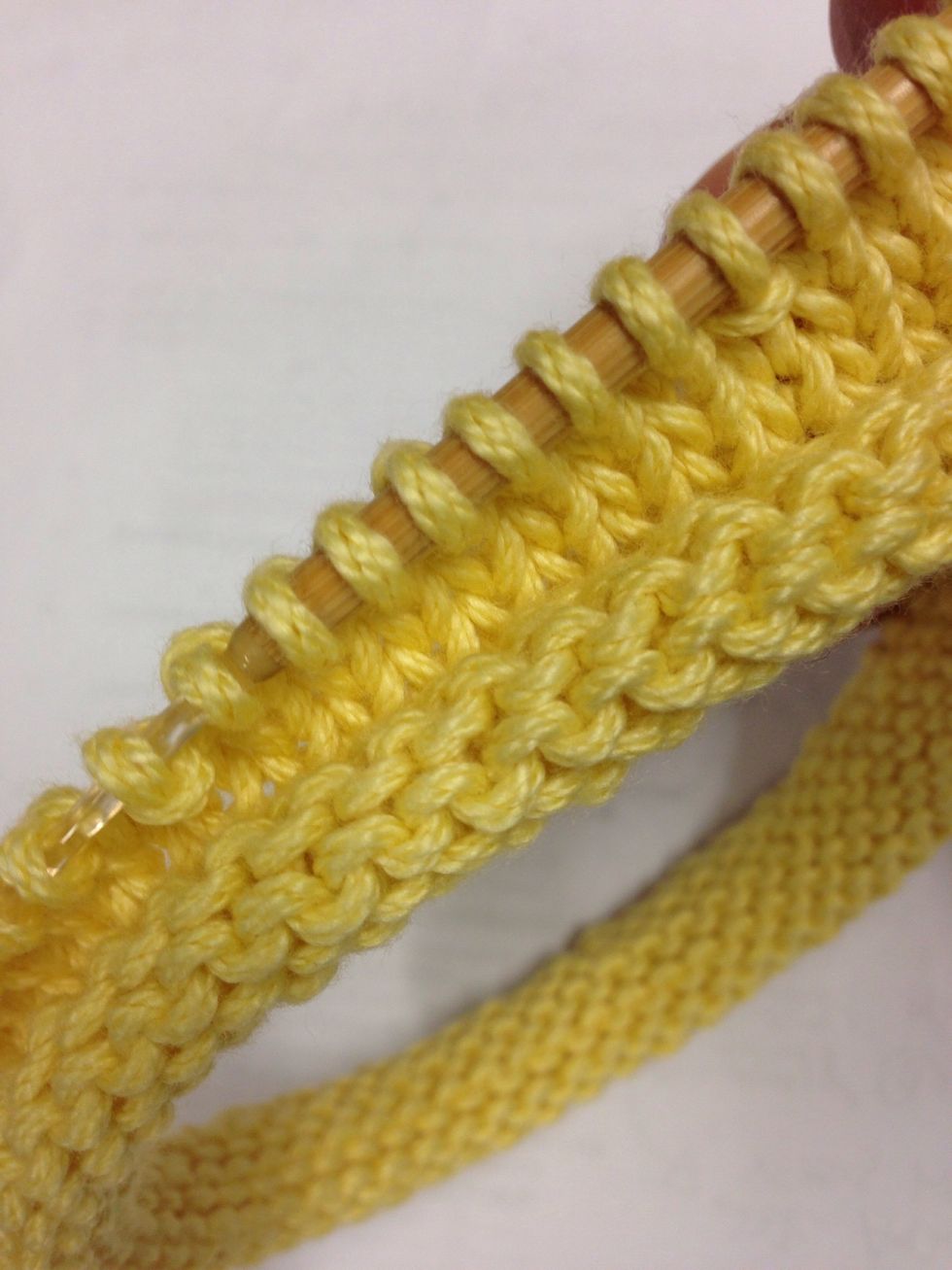 Pearl one stitch every 8th stitch.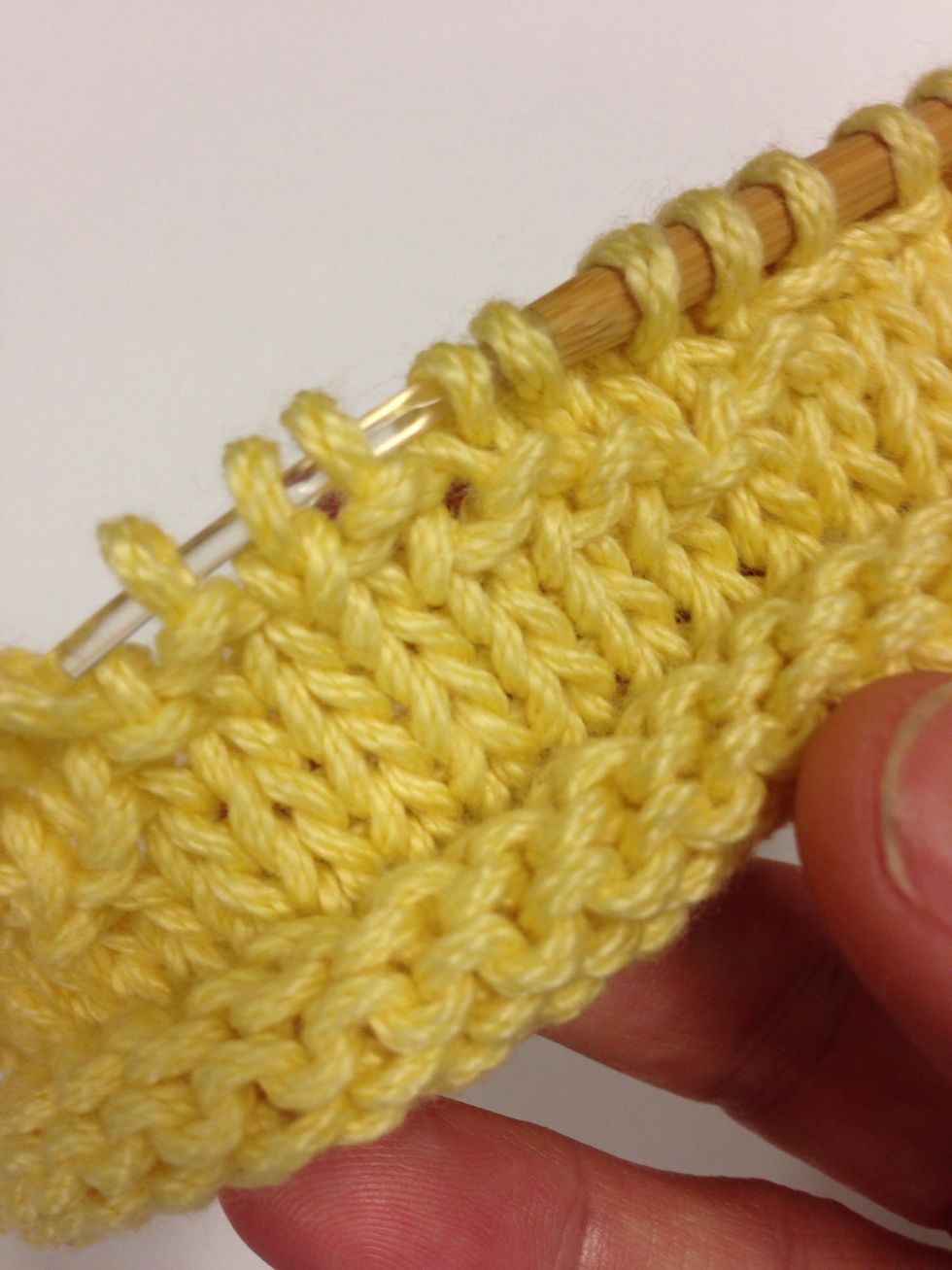 The next row, pearl every 7th and 1st stitch. Then, every 6th and 2nd stitch. Then, every 5th and 3rd stitch. They will begin to form a "v" pattern.
One this row, you will complete the "v" with a pearl stitch every 8th stitch, at the same time you add a green stitch in the center of each "v."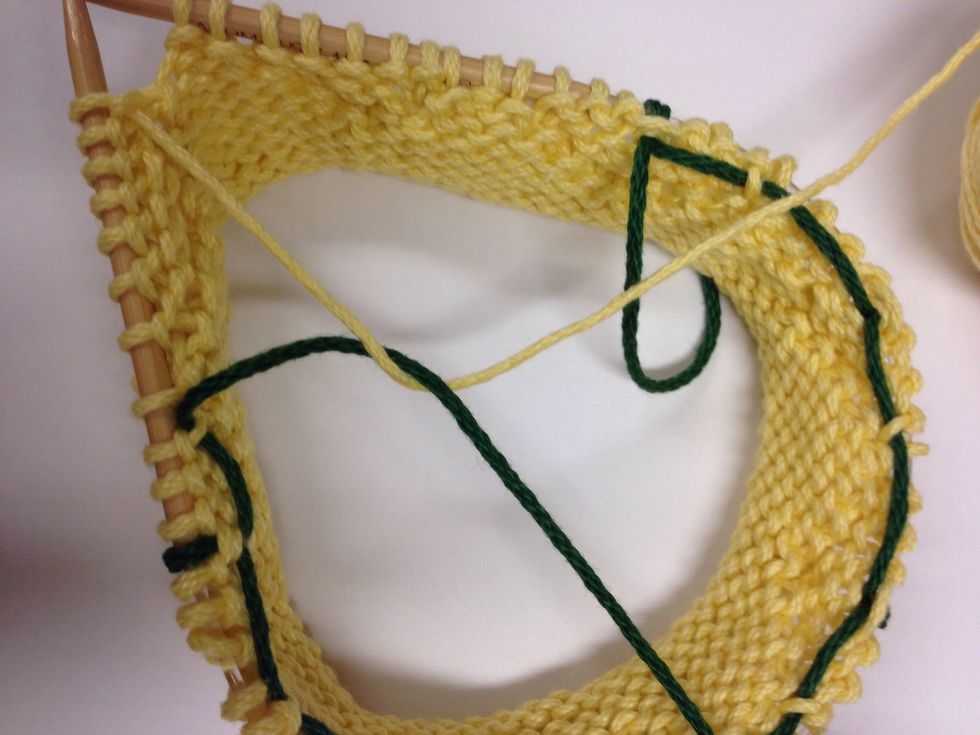 To keep the green yarn tidy on the inside of the hat, for each pearl stitch, pick up the green yarn behind.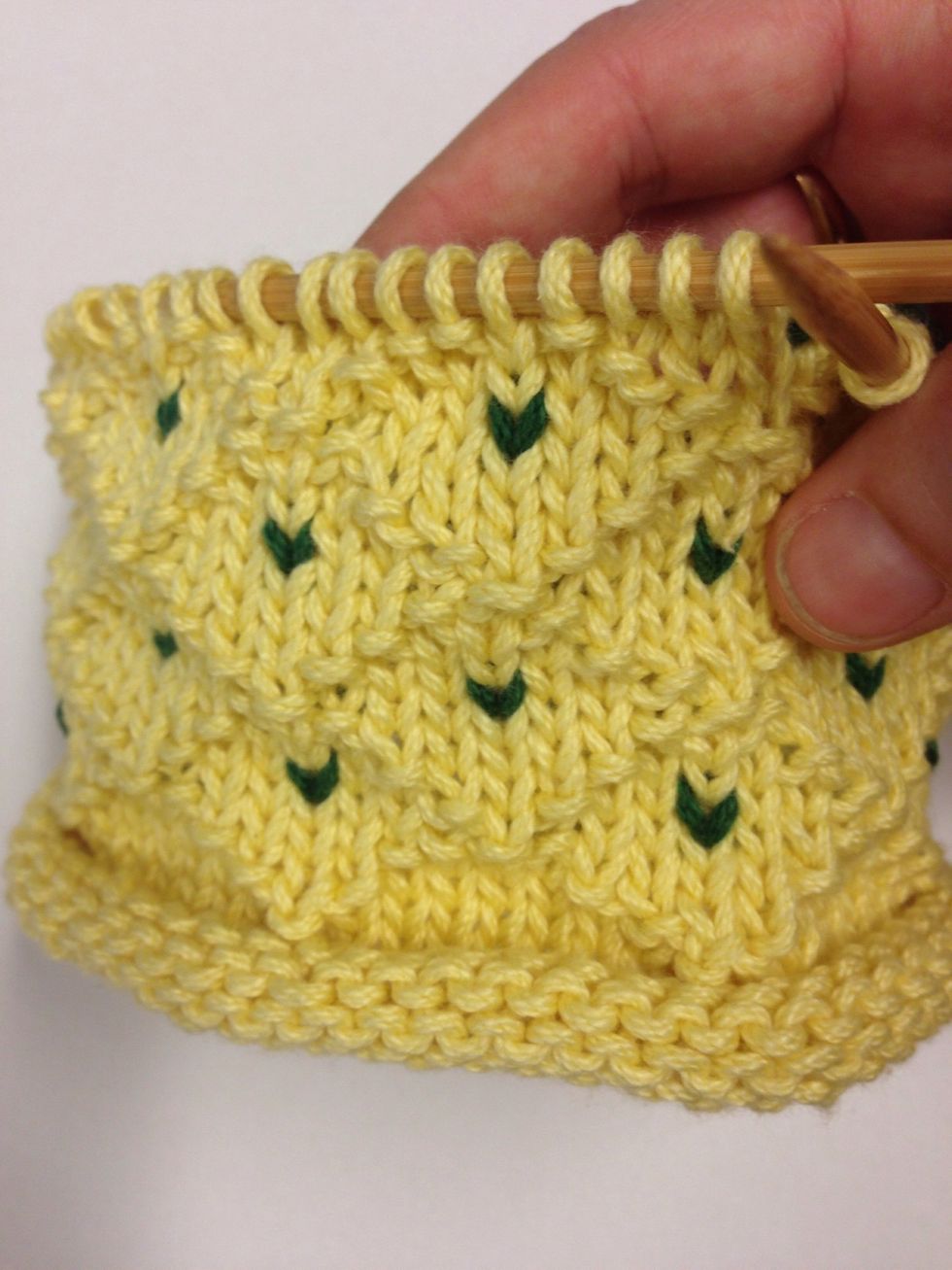 Complete the top of your diamond by adding pearl stitches in the opposite direction. Repeat 3 more times for 4 rows of diamonds.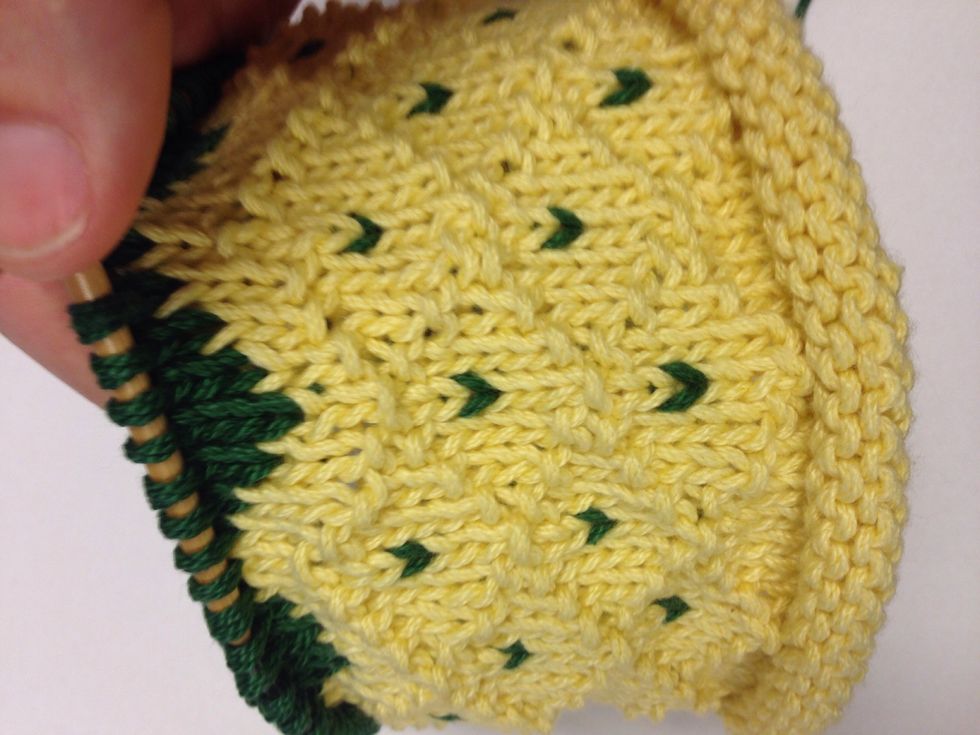 Create the "leaves" at the top of the hat by knitting one green stitch every 8th stitch, then every 7th, 8th and 1st stitch...continuing the "v" until the leaves connect.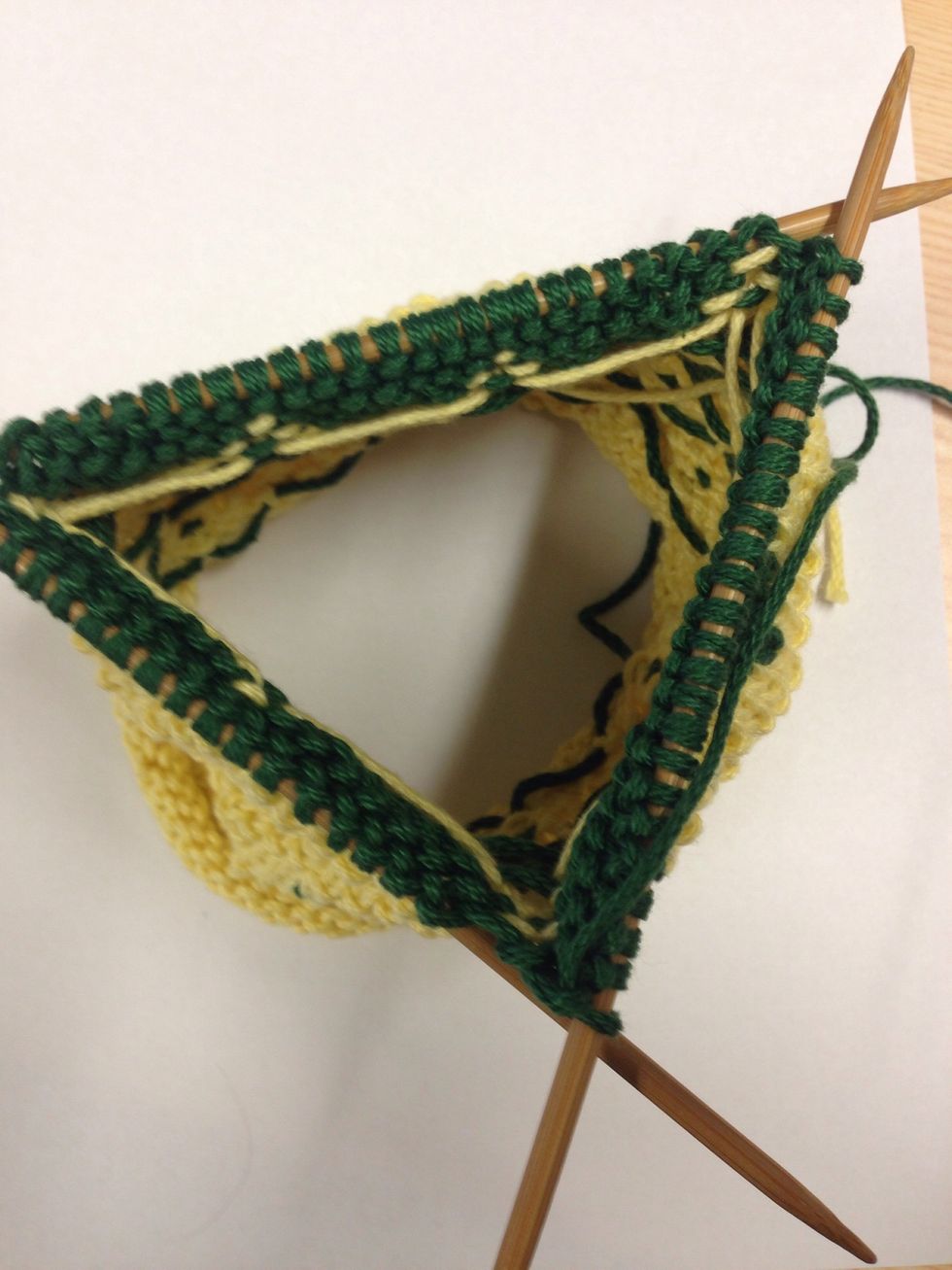 To prepare for the decreases, knit the next row onto 3 double-pointed needles, with 24 stitches on the first, then 18 stitches, then 24.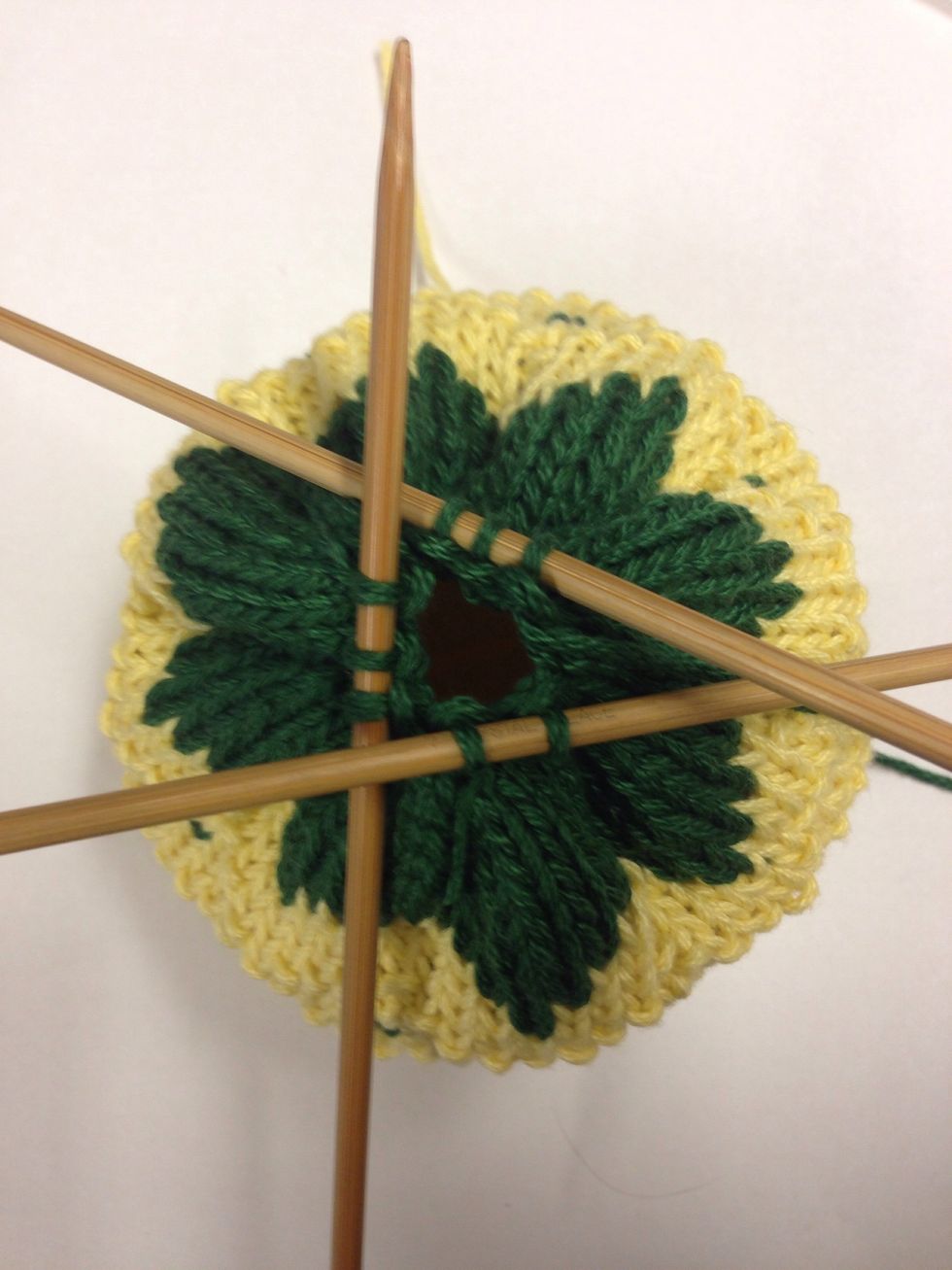 Knit 6 stitches, then knit 2 together all the way around. Next row, knit 5, knit 2 together. Next row, knit 4, knit 2 together. Repeat decreases until 8 stitches remain.
Knit remaining 8 stitches for 5 rows. Then decrease, knitting 2 stitches together until only one stitch remains. Cut yarn, run through loop. Weave in all ends. Enjoy!
One ball of worsted weight, cotton yarn in yellow
One ball of worsted weight cotton yarn in green
16" circular needle (7 or 8)
Set of double pointed needles