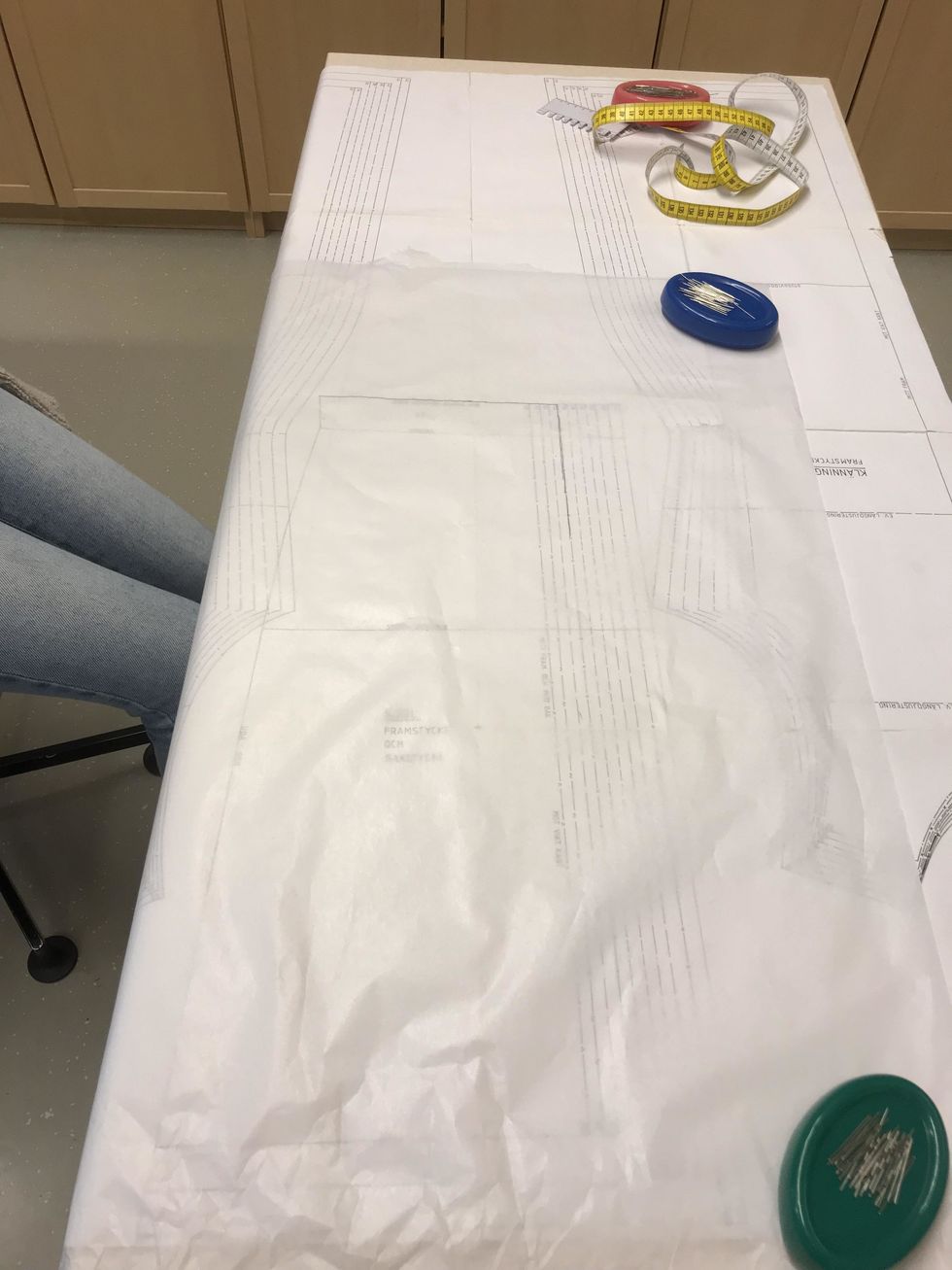 Rita av framstycke och bakstycke på mönsterpapper.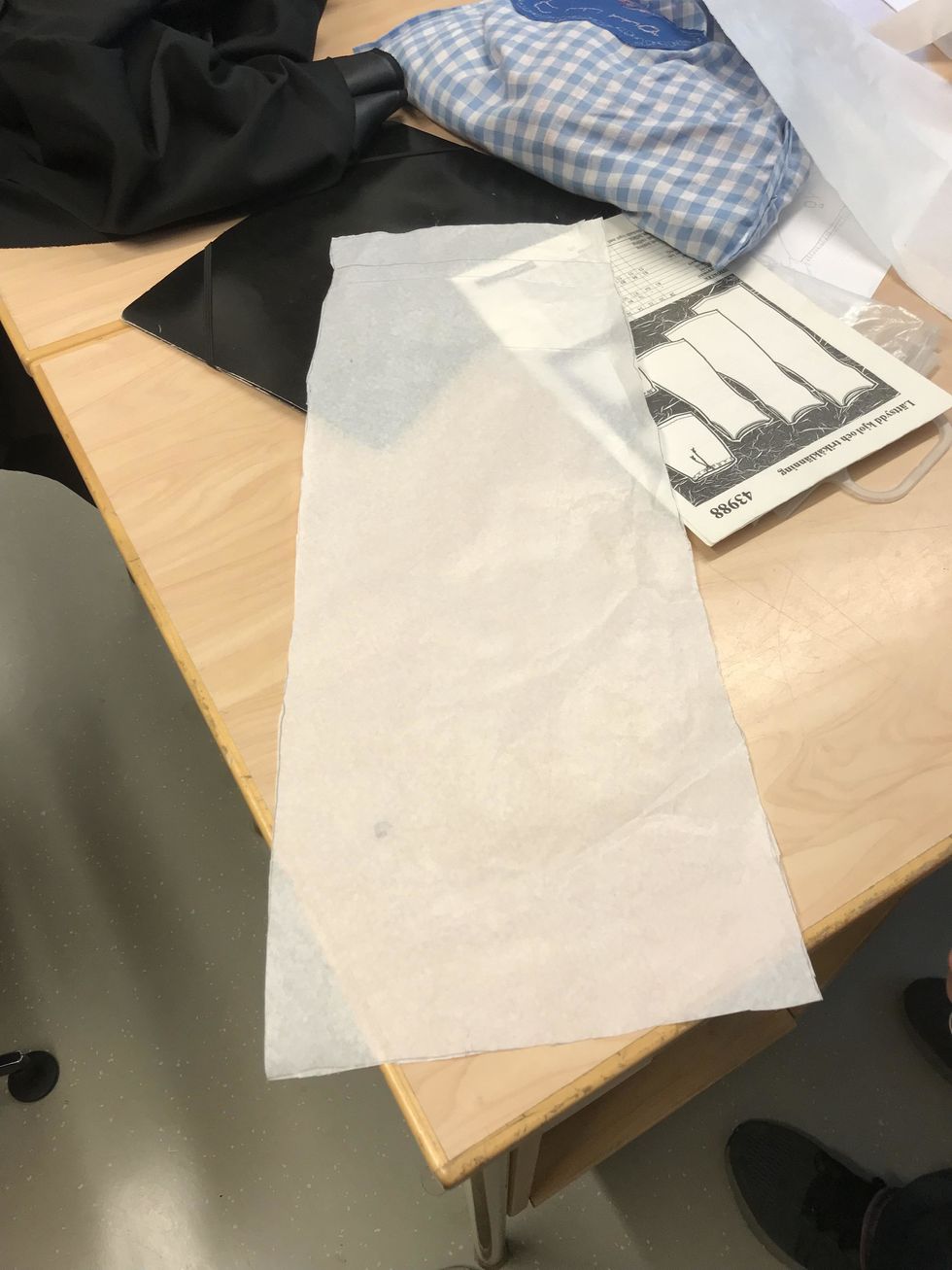 Klipp ut mallarna och lägg dem på svart tyg och nåla fast dem. Klipp ut tyget med 1 cm sömsmån.
Sy ihop på sidorna med nr. 10 på maskinen och vik sedan ner kanten där uppe och sy med nr 10 (som är en söm för stretchiga tyger) på symaskinen.
Byt till denna pressarfot när du ska sy hålen där banden ska sitta.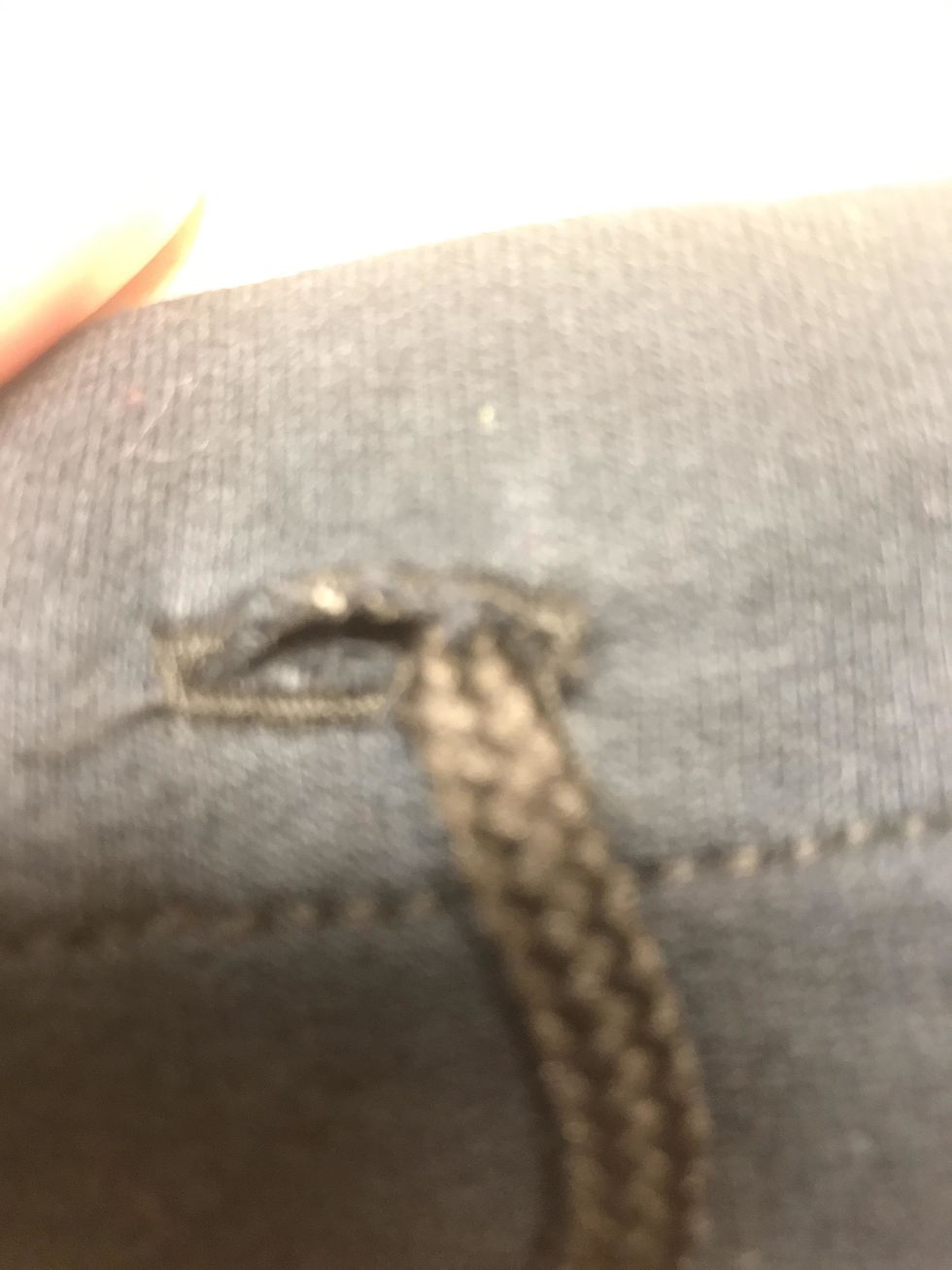 Klipp upp inuti hålet och trä igenom snöre.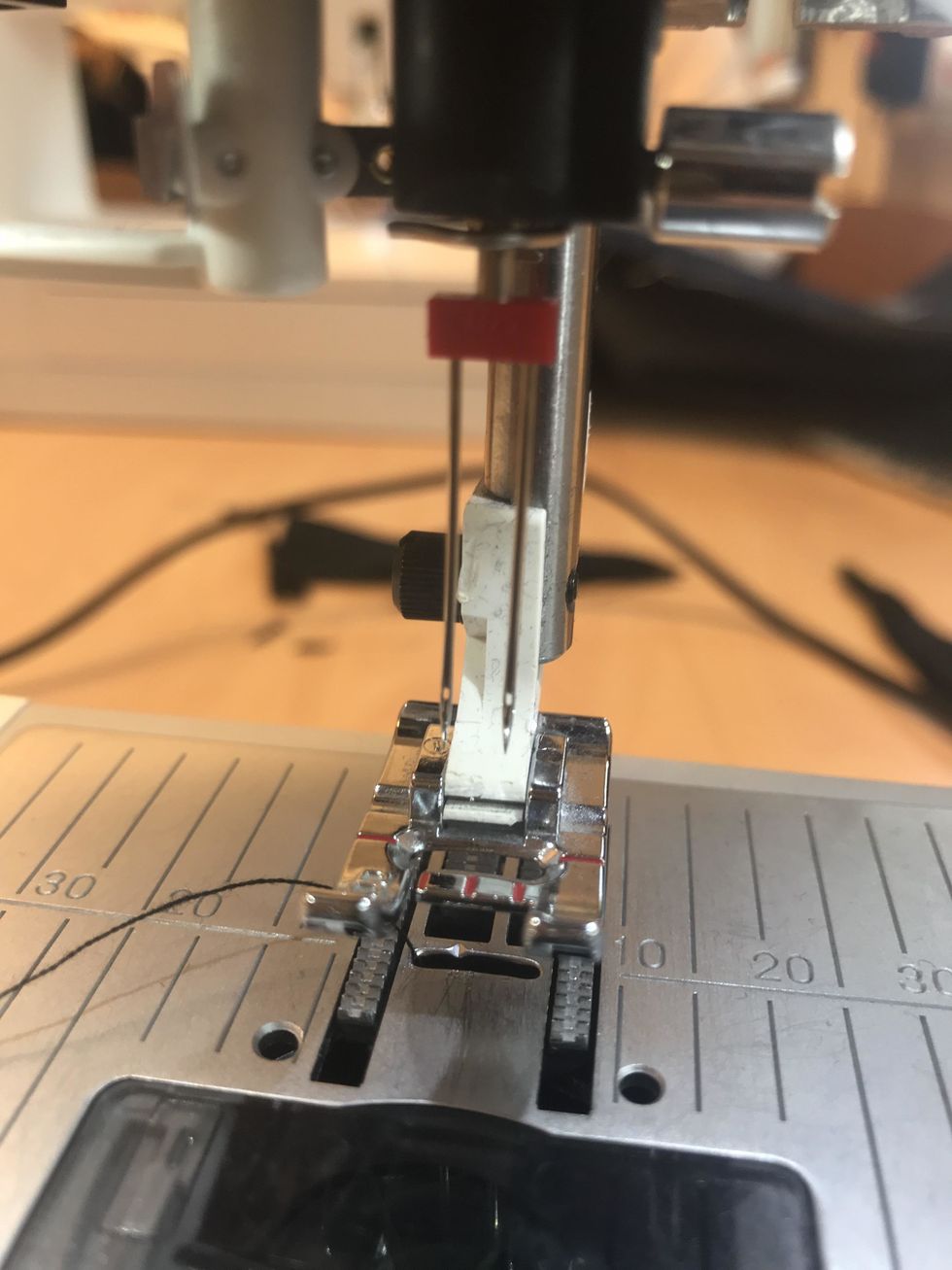 Byta till en tvillingnål.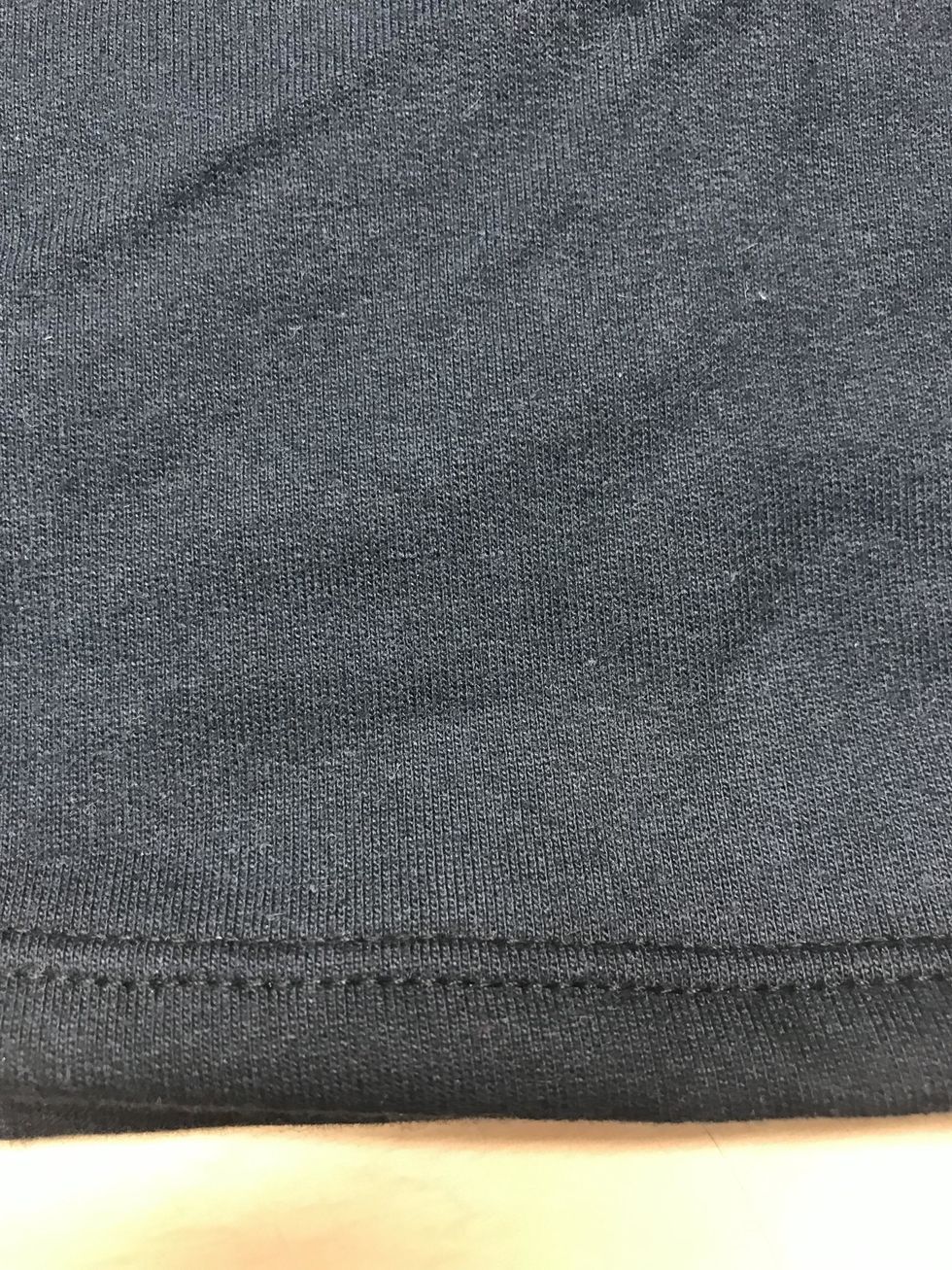 Vik in kanten där nere och sy med tvillingnålen.
The creator of this guide has not included tools
Slöjden Framtidskompassen
Hej!\nHär lägger Framtdskompassens elever ut instruktioner på saker de skapat i slöjden.\nHoppas du får användning av instruktionerna.