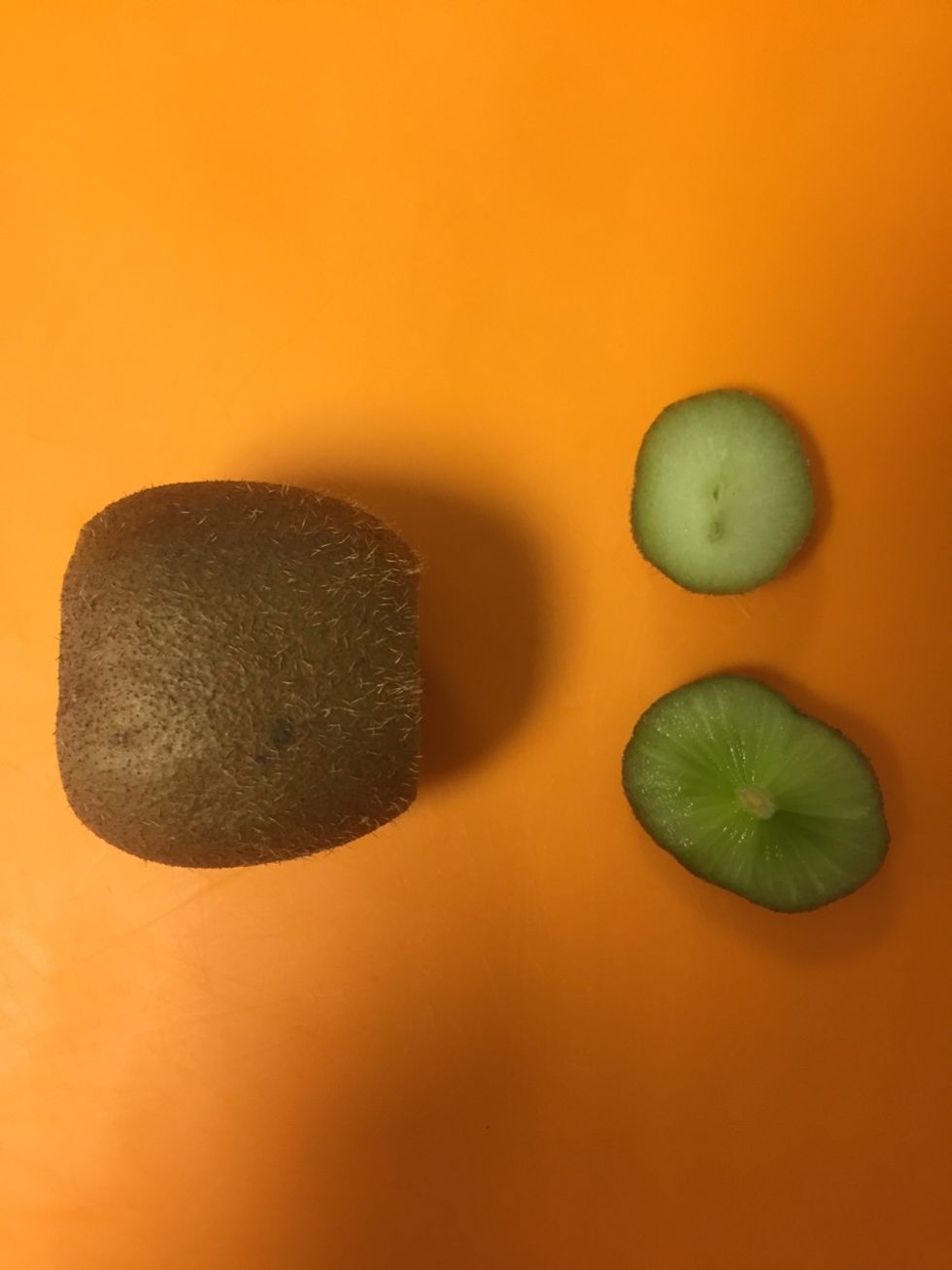 Cut off the ends of the kiwi without taking too much of it.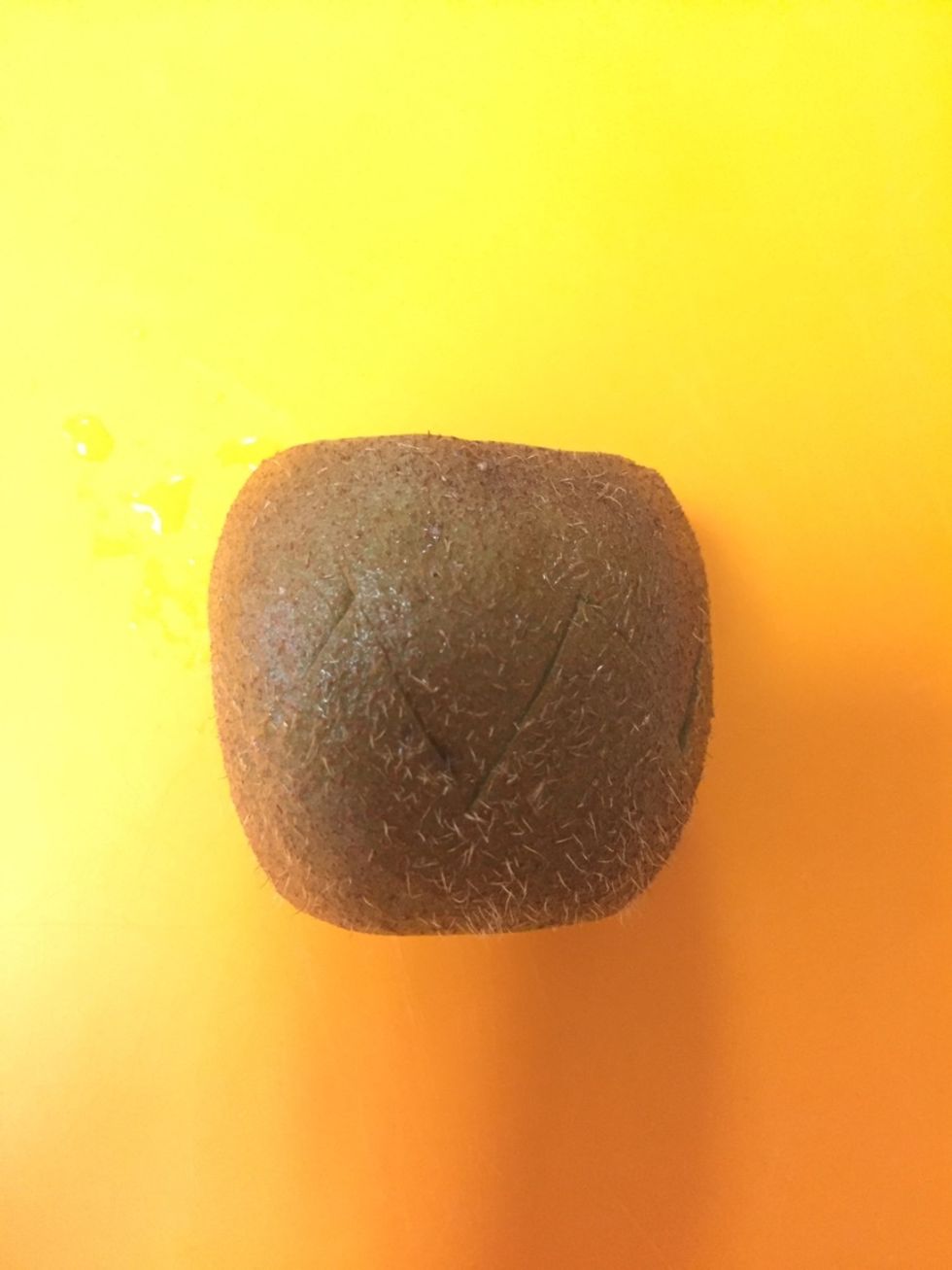 Make diagonal cuts in the center of the kiwi, making triangles.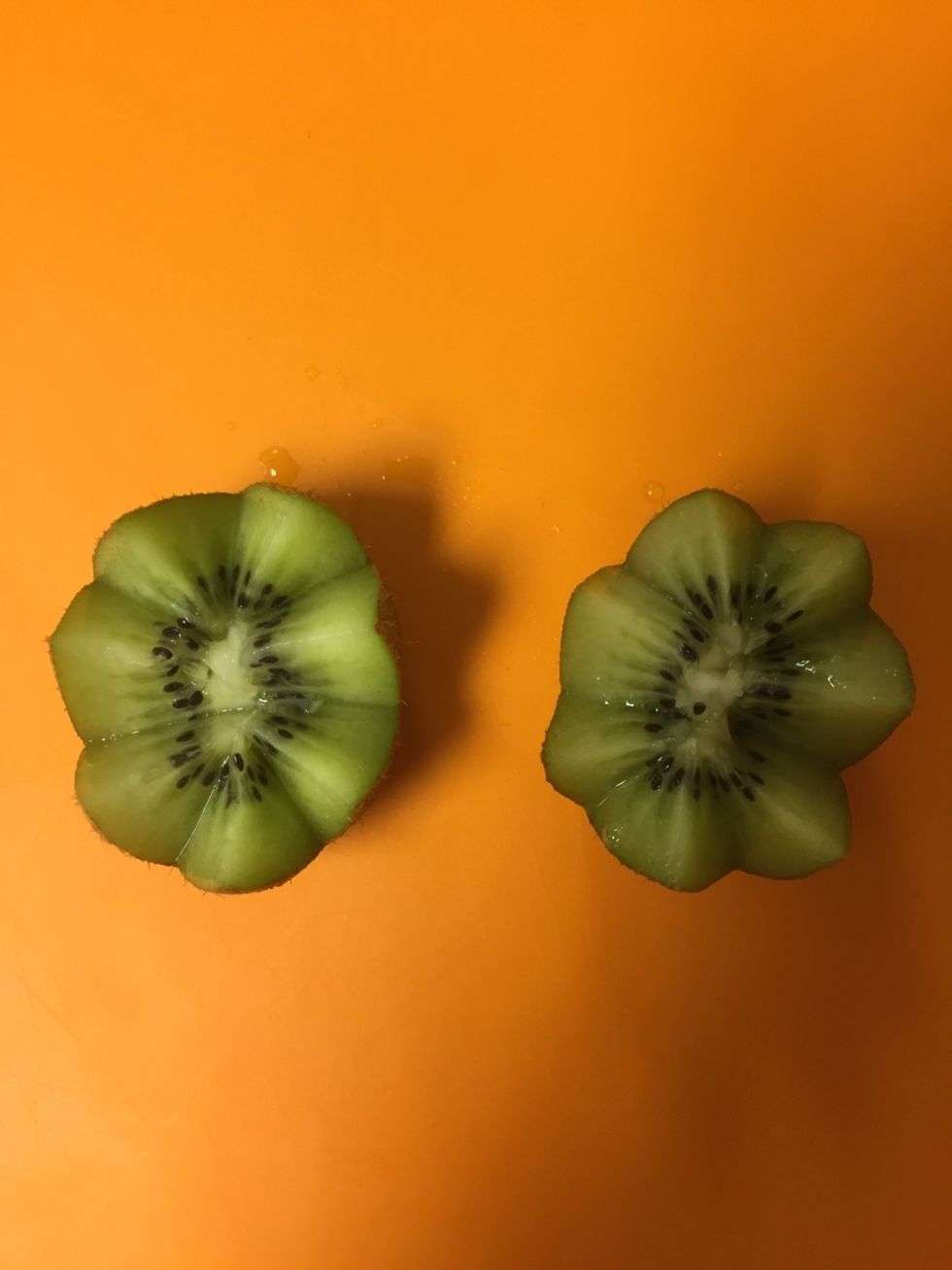 Separate the two pieces.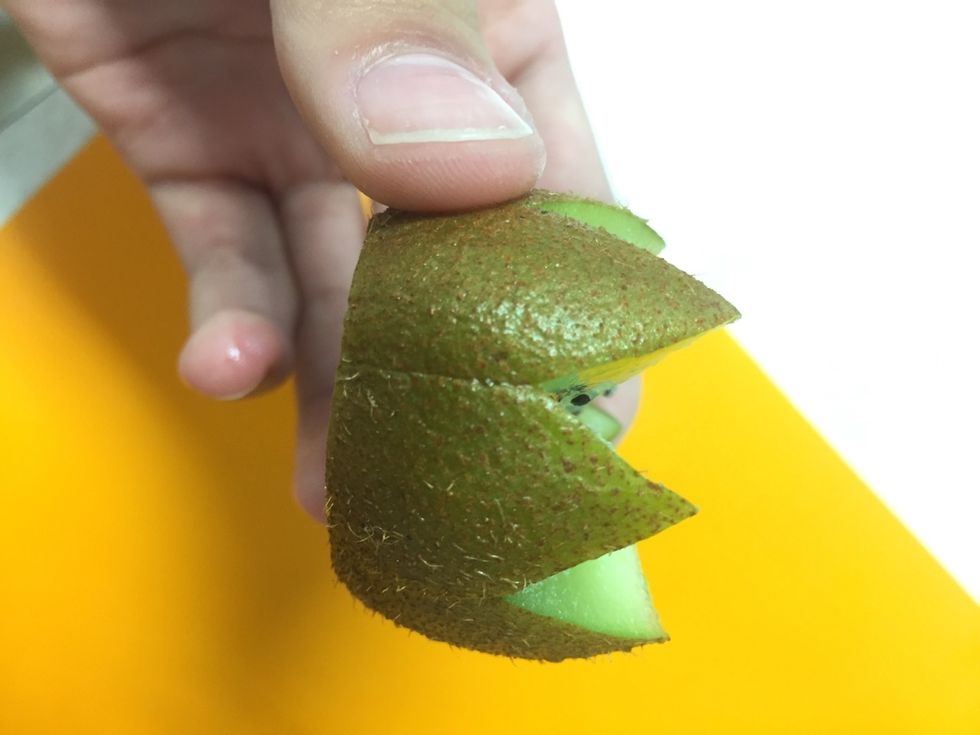 Make incisions from the bottom to the top without cutting into the kiwi too much.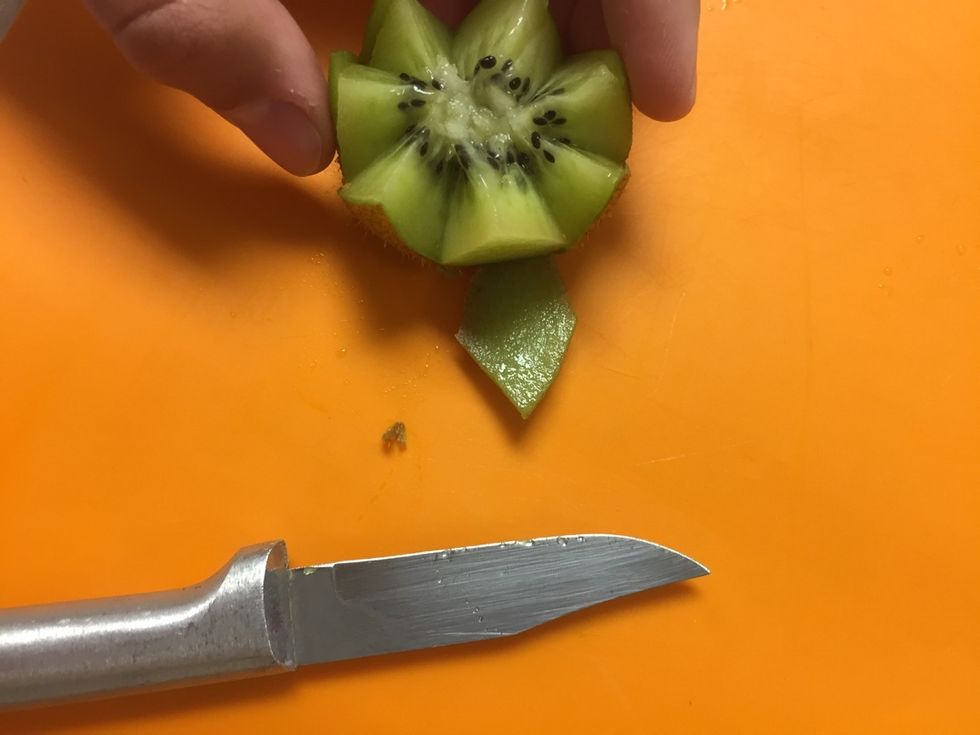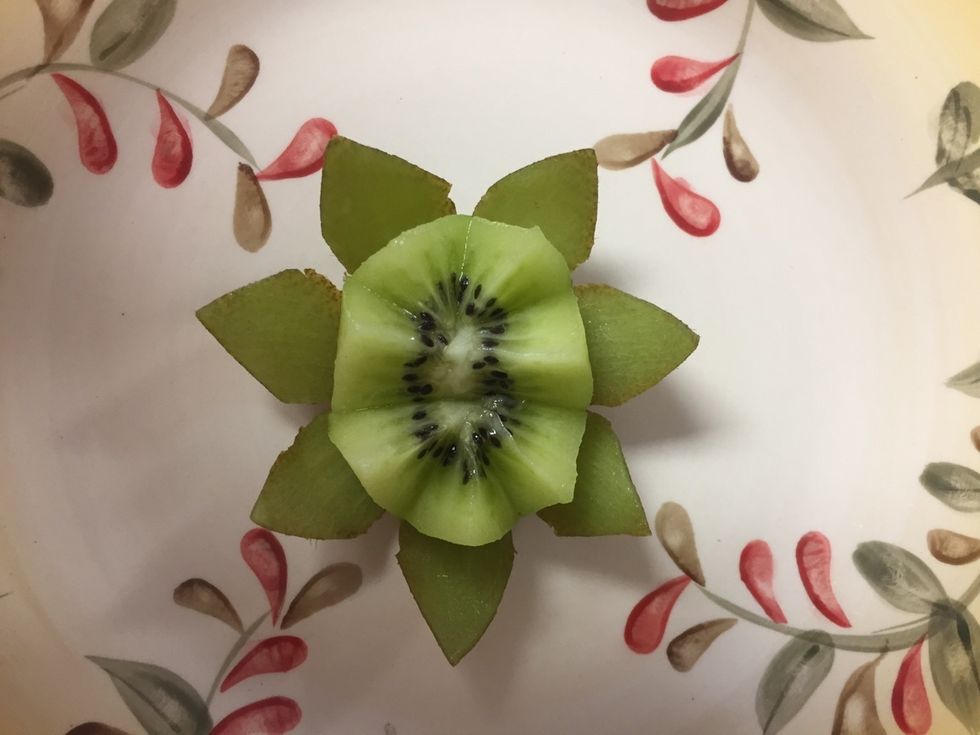 Lay the skin peel down so that it looks like a flower.
MutitaEdibleArt. "Beautiful Kiwi Fruit Lotus Flower - Beginners Lesson 3 By Mutita Art In Fruit And Vegetable Carving." YouTube. YouTube, 07 Sept. 2012. Web. 26 Apr. 2017.