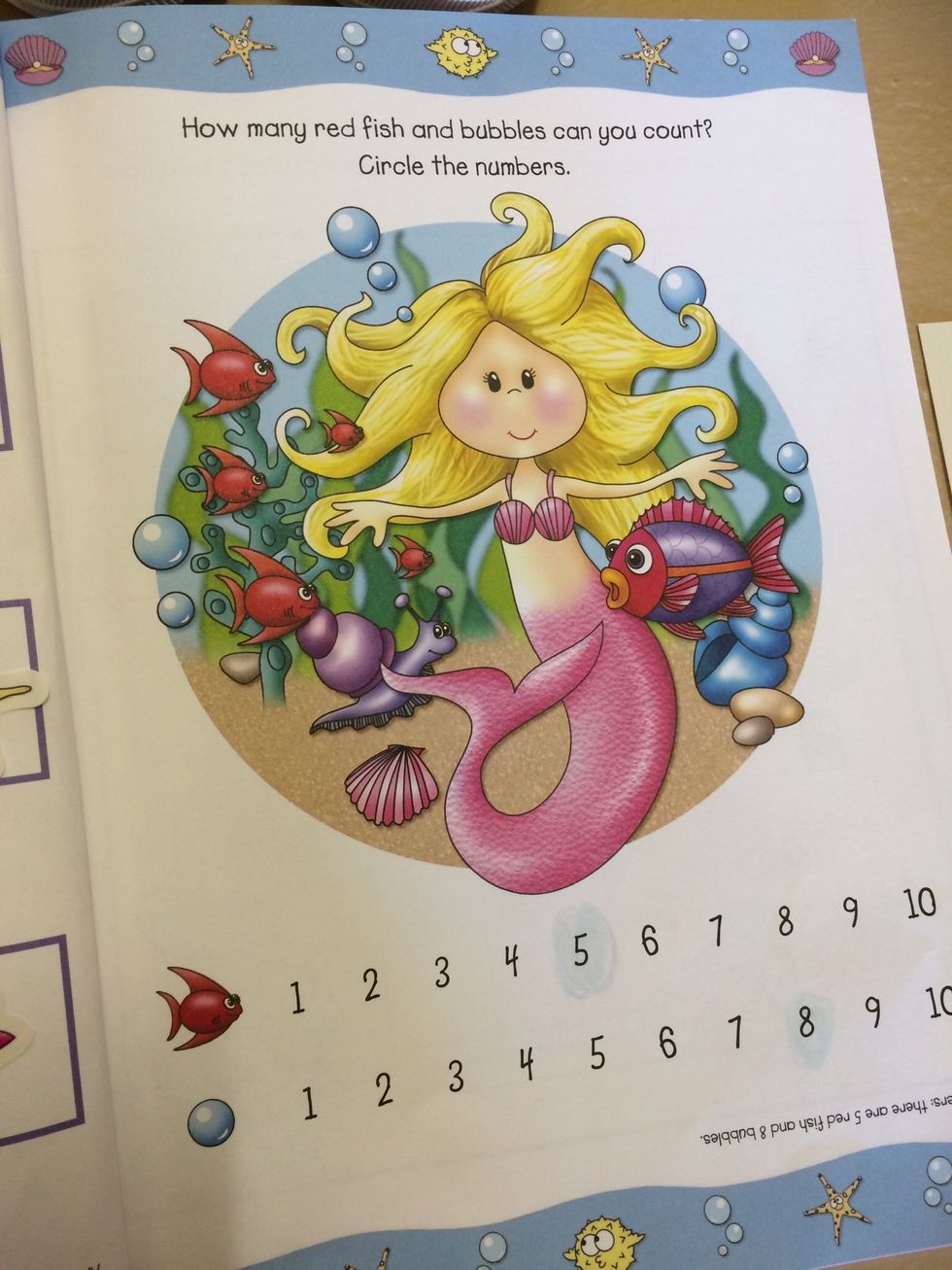 My 5 yr old daughter chose her image to trace from one of her colouring in books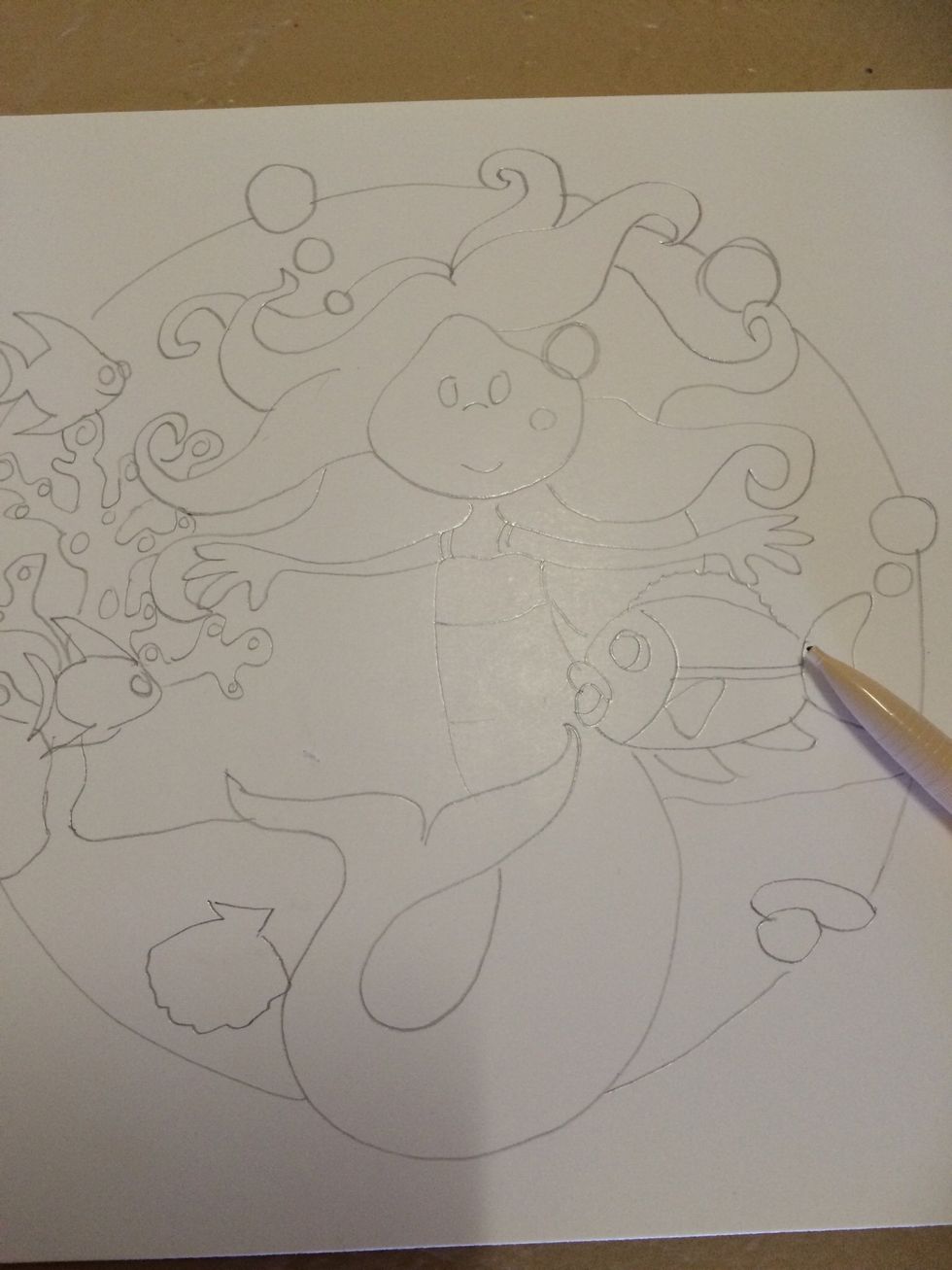 Trace your image onto card.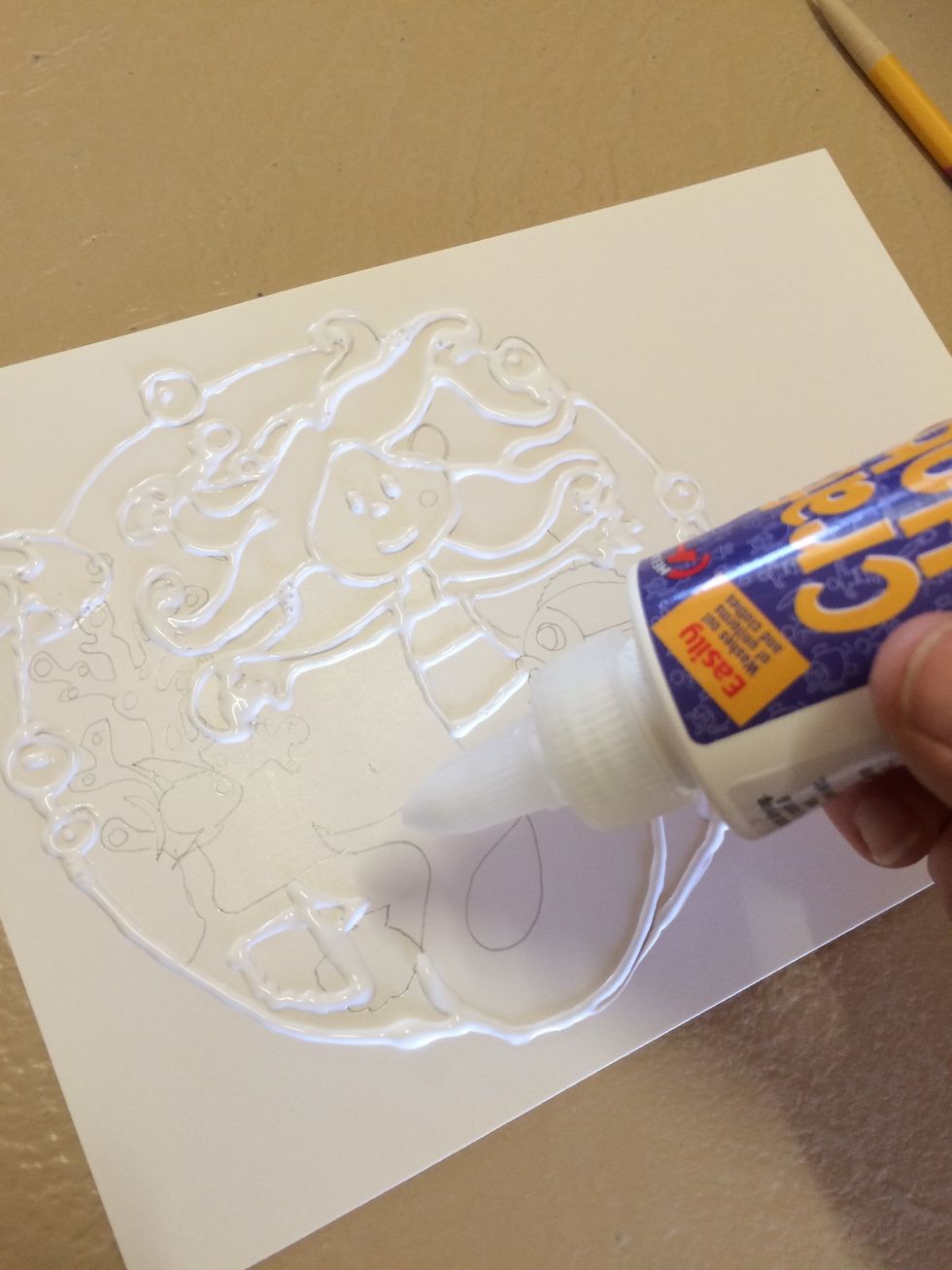 Trace over lines with glue making sure it's a thick line.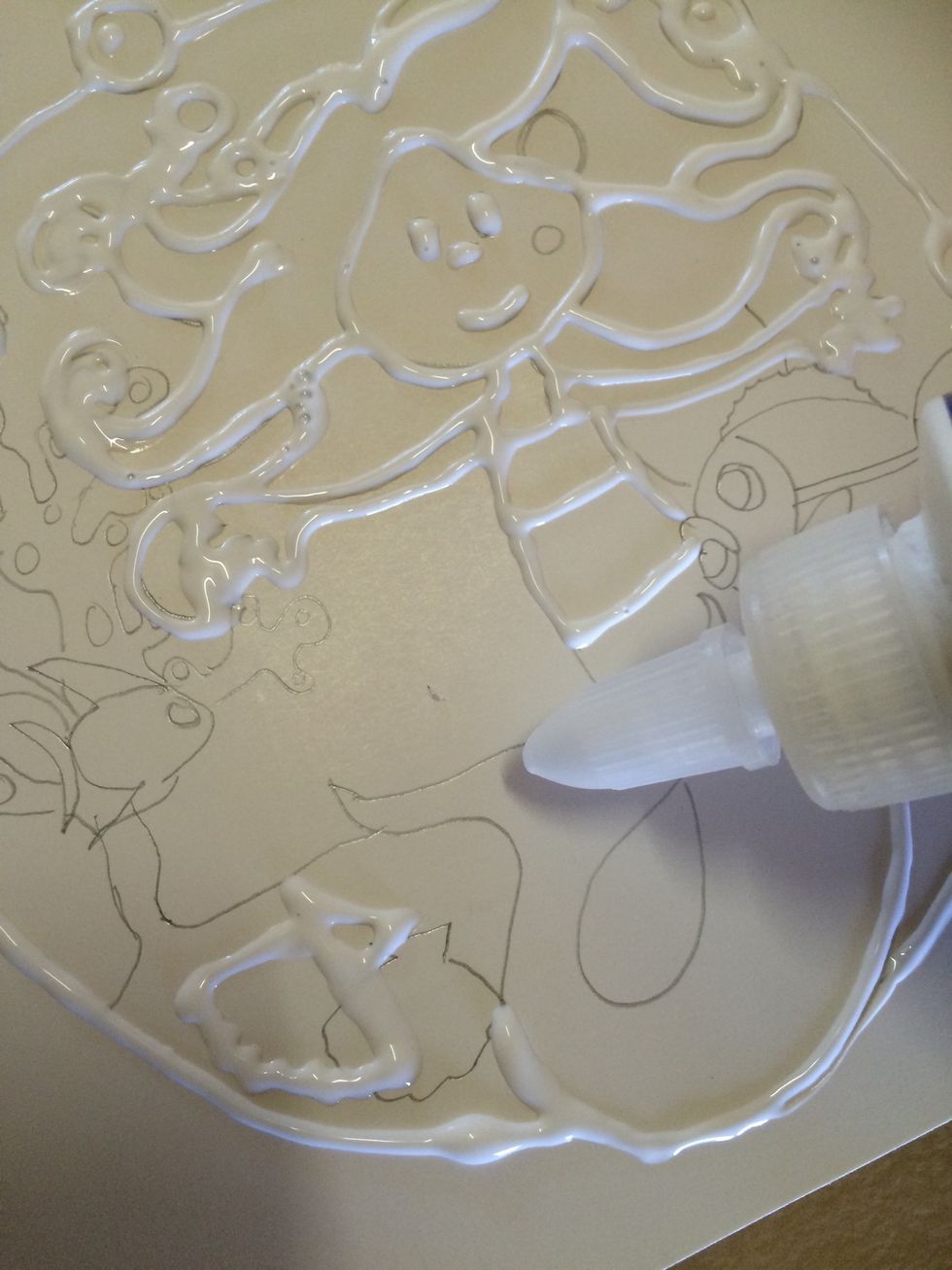 We left a lot of details off as it was too much detail with the thick lines of the glue.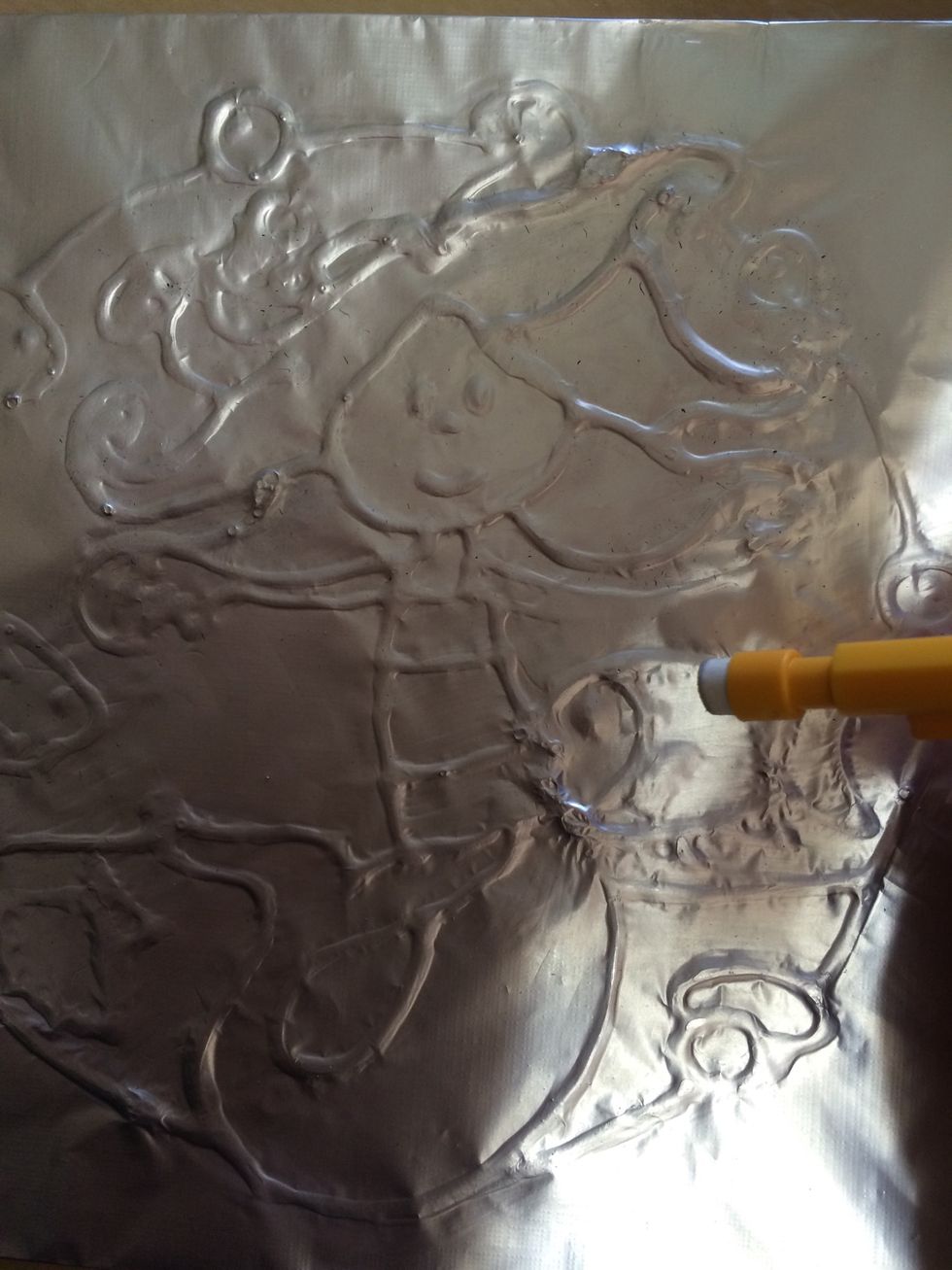 Once dry cover with tin foil/alfoil. And gently but persistently rub around your glue. You need to rub quite a lot until the alfoil stretches and you can see your image clearly.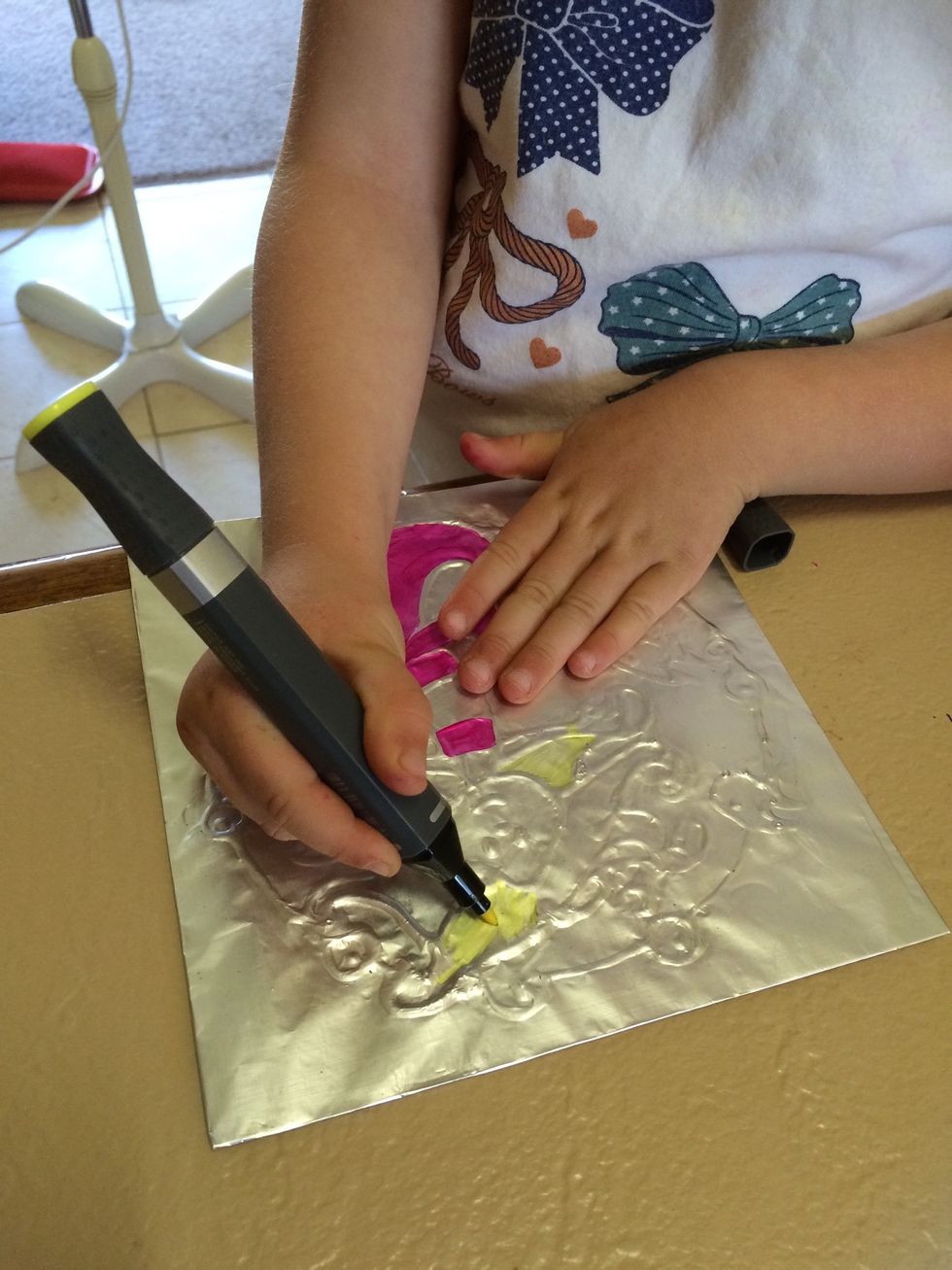 Then using Mepxy Markers colour in leaving the raised glue foil without colour.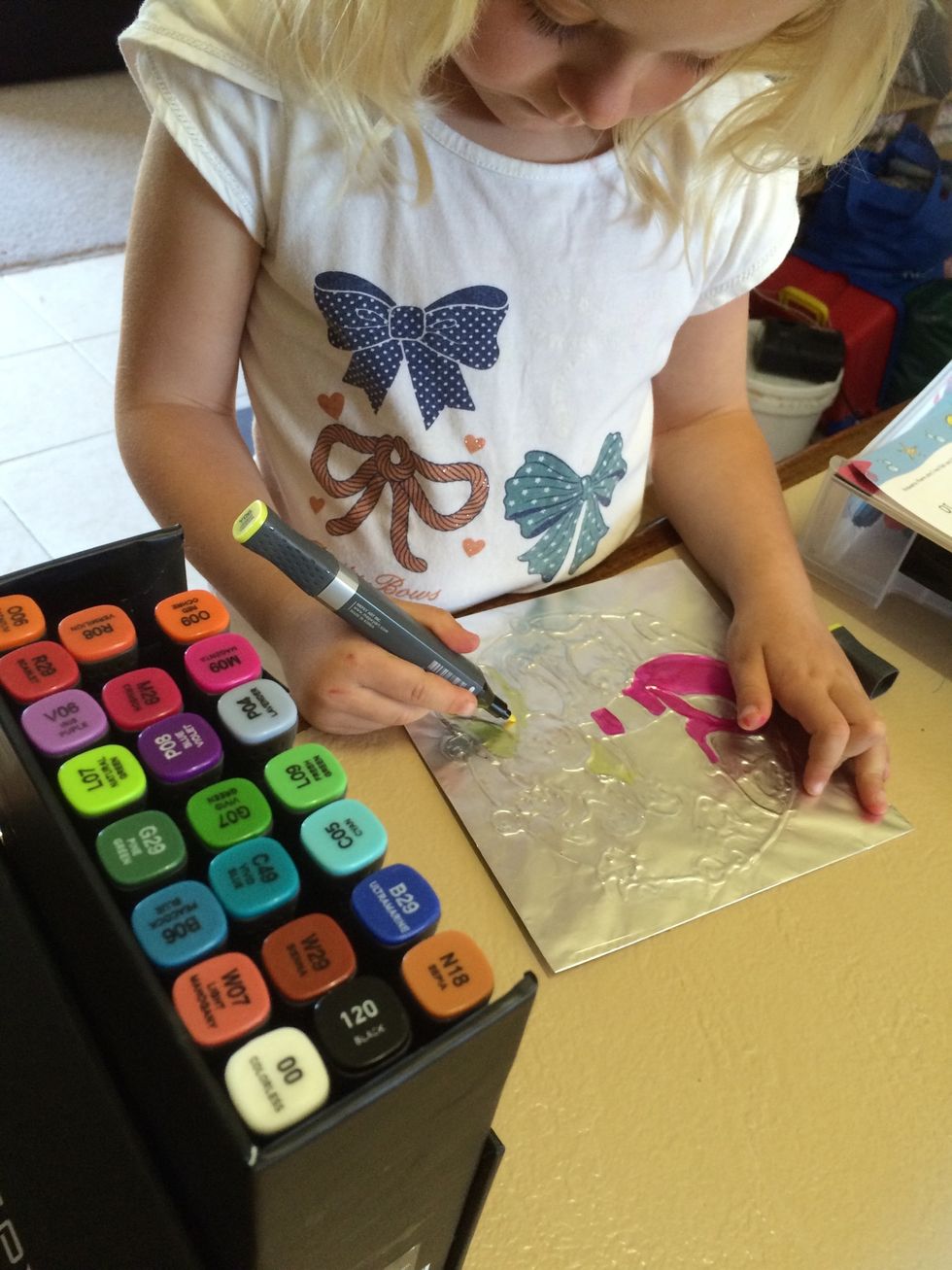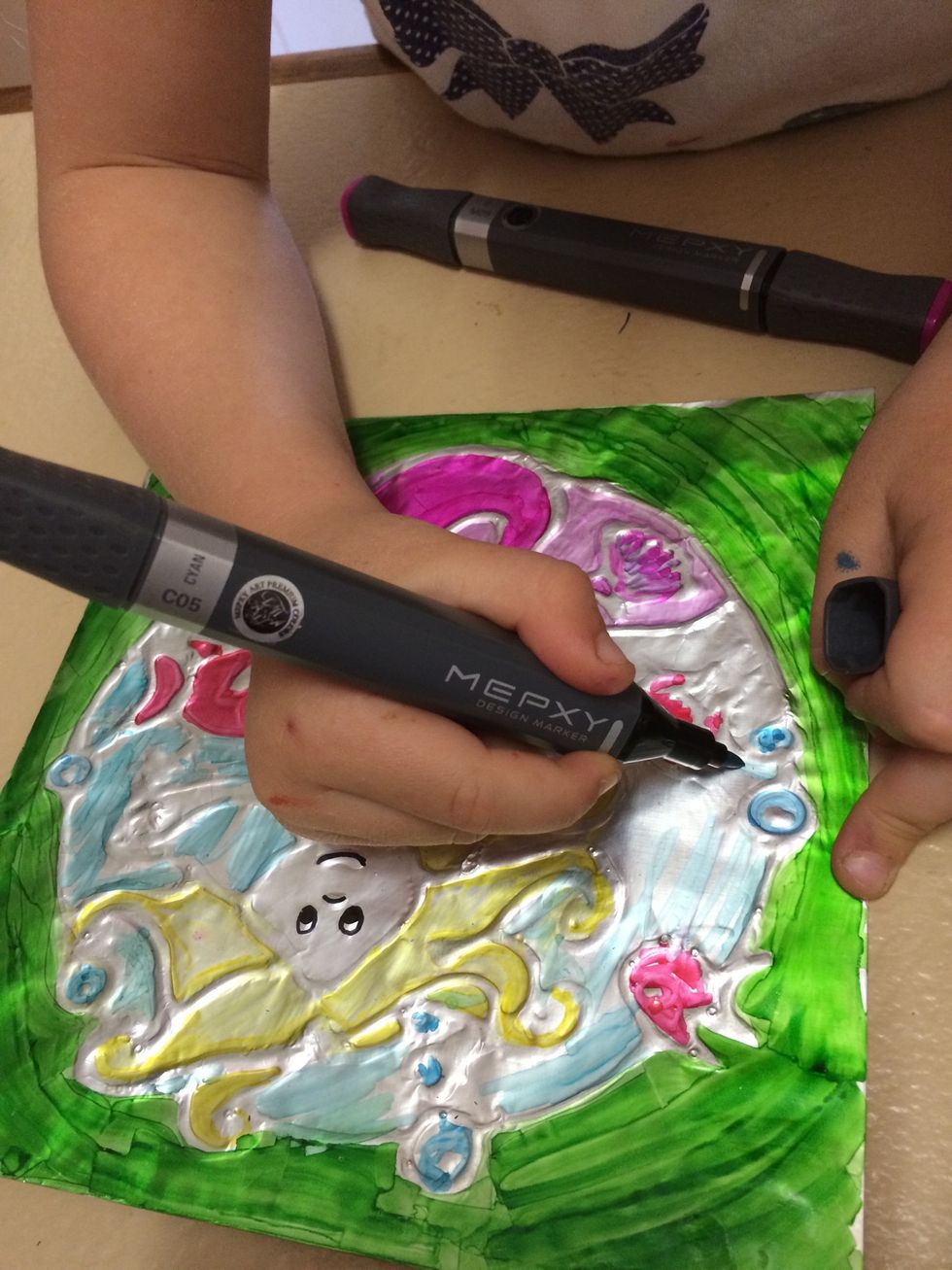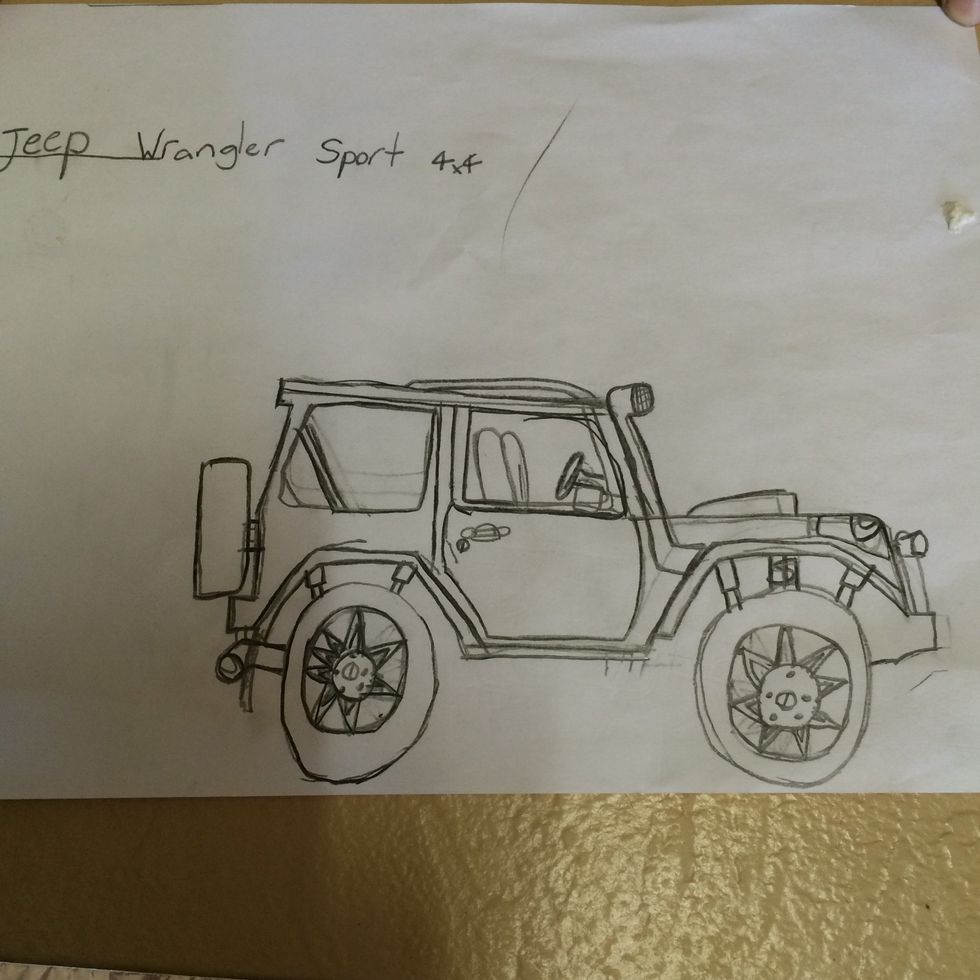 My 9 yr old son chose a picture he had drawn previously.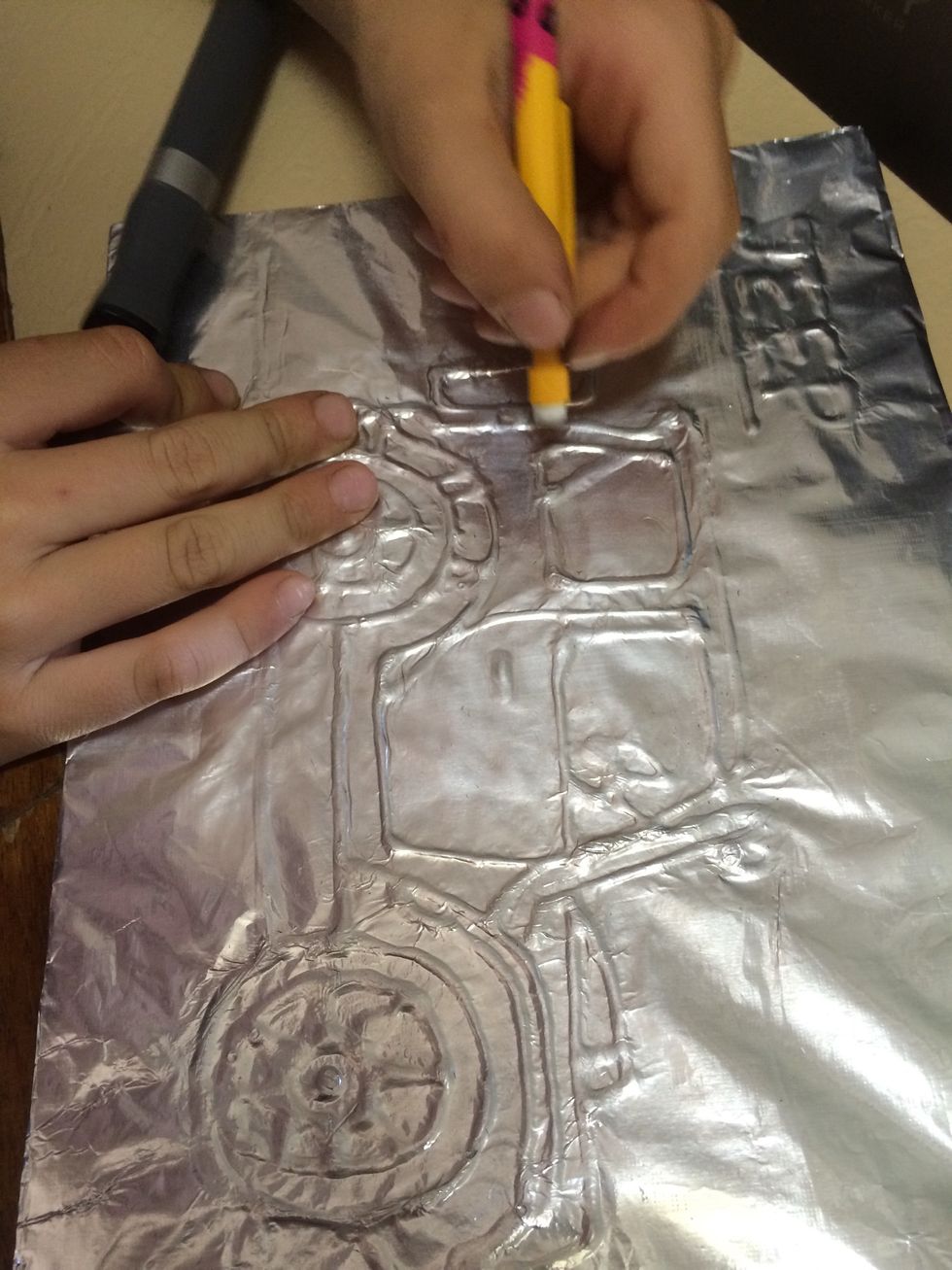 We used our fingers and a rubber on the end of a pencil to press down and stretch the foil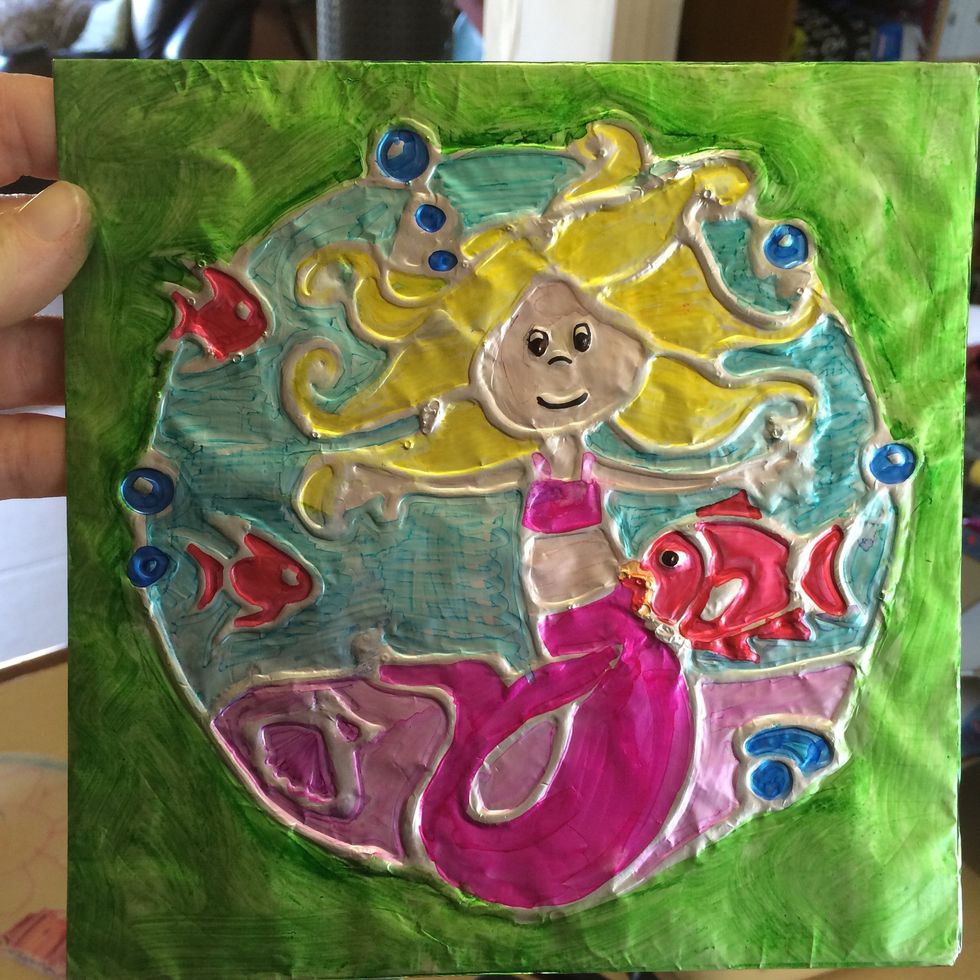 This is it all coloured.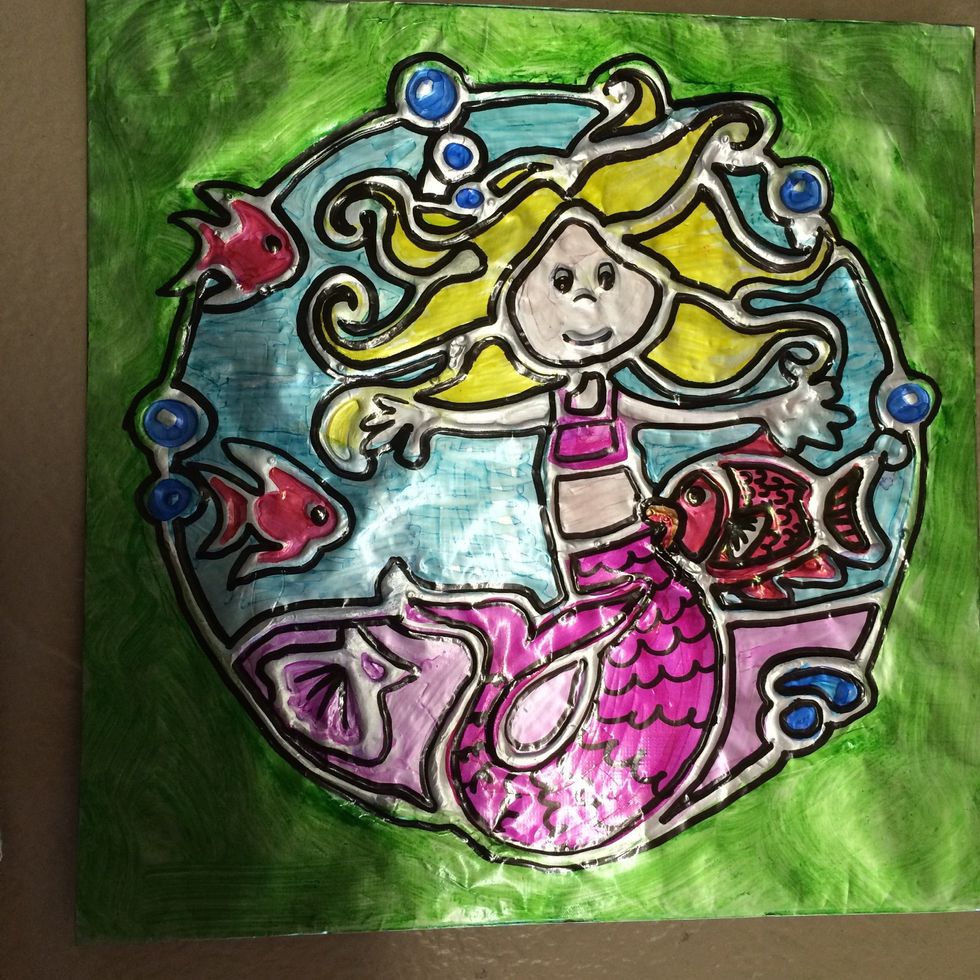 Then we traced around both sides of the glue line to outline the image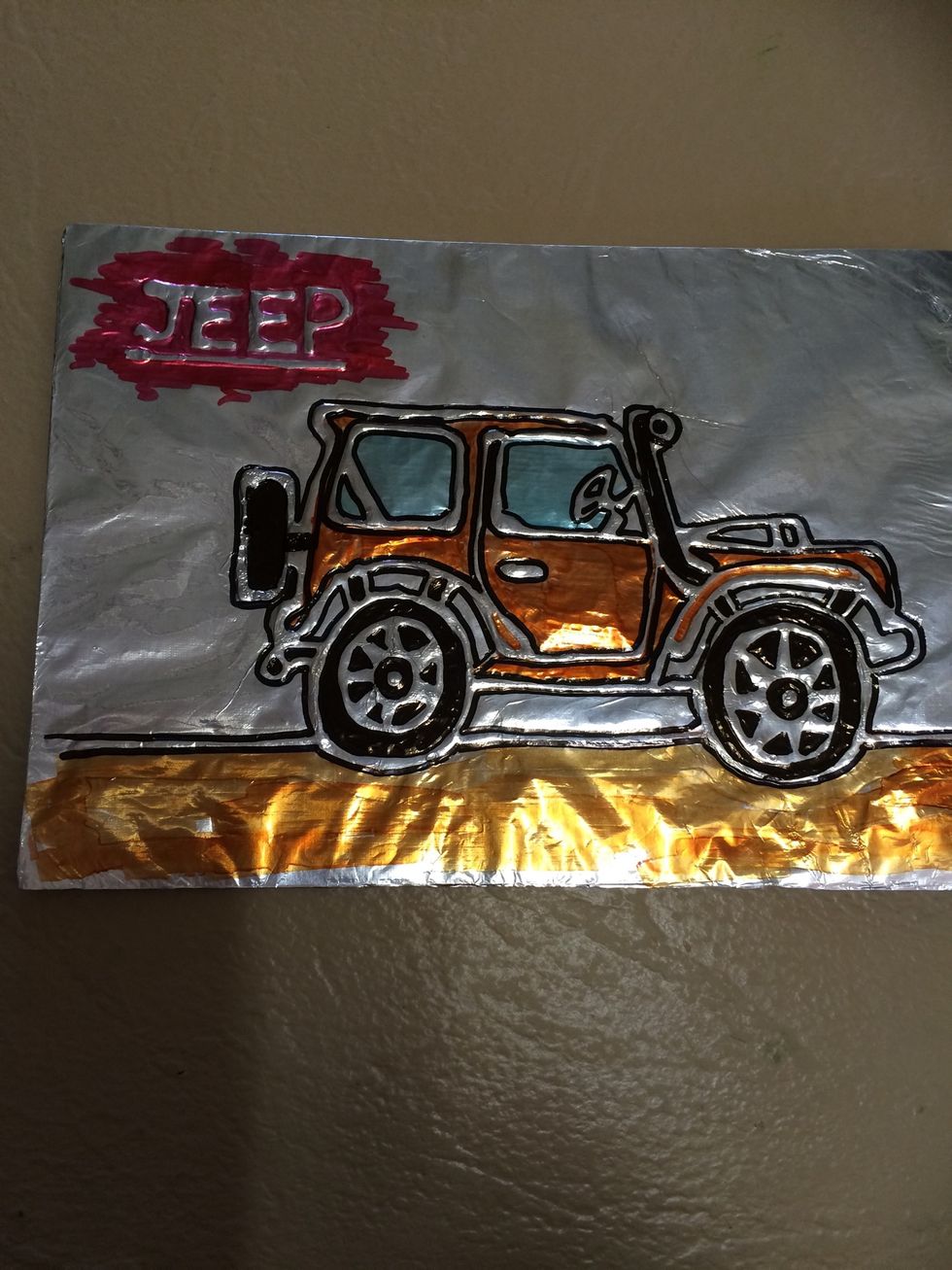 All coloured and outlined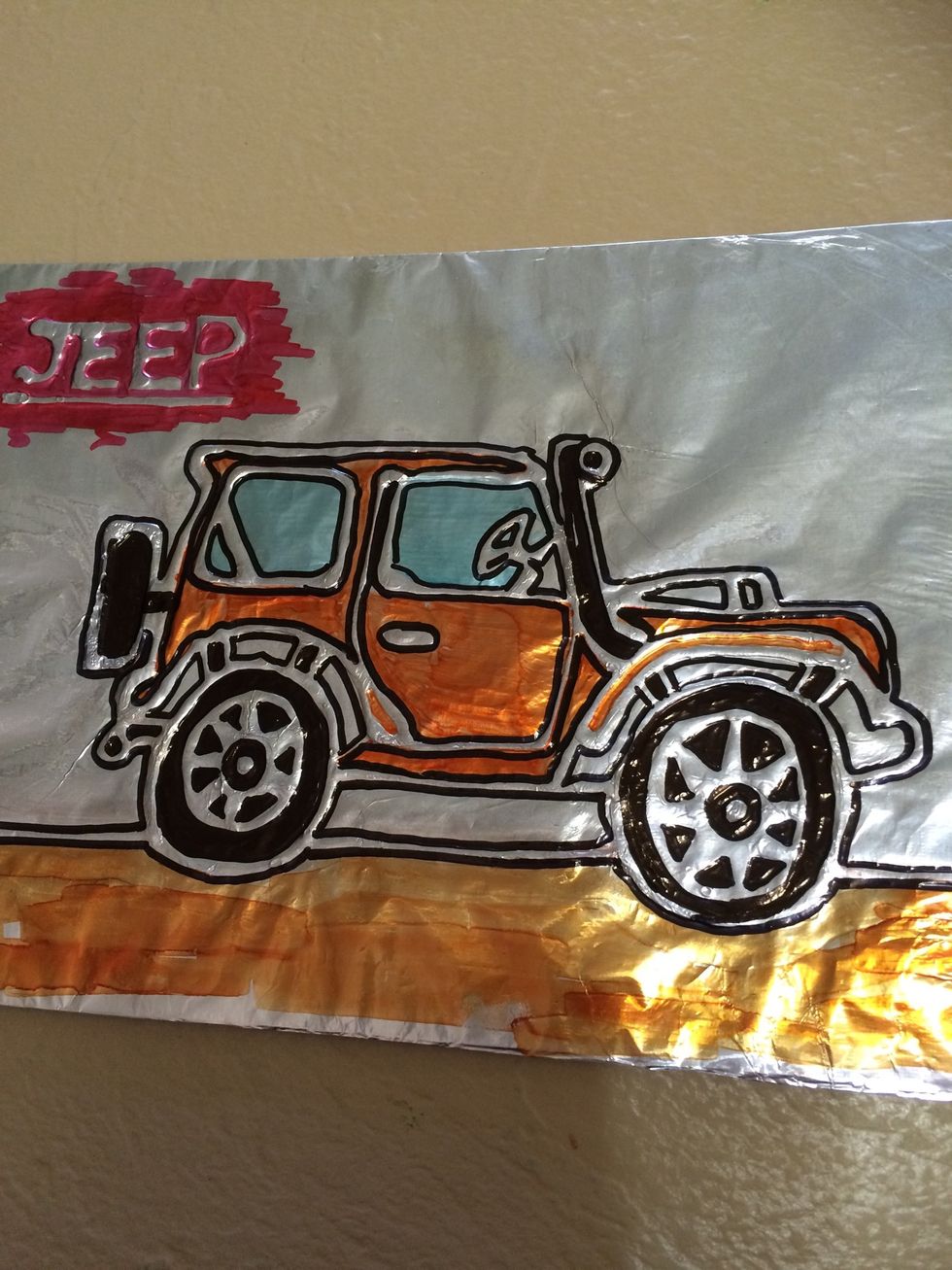 He was so impressed with how his hand drawn image turned out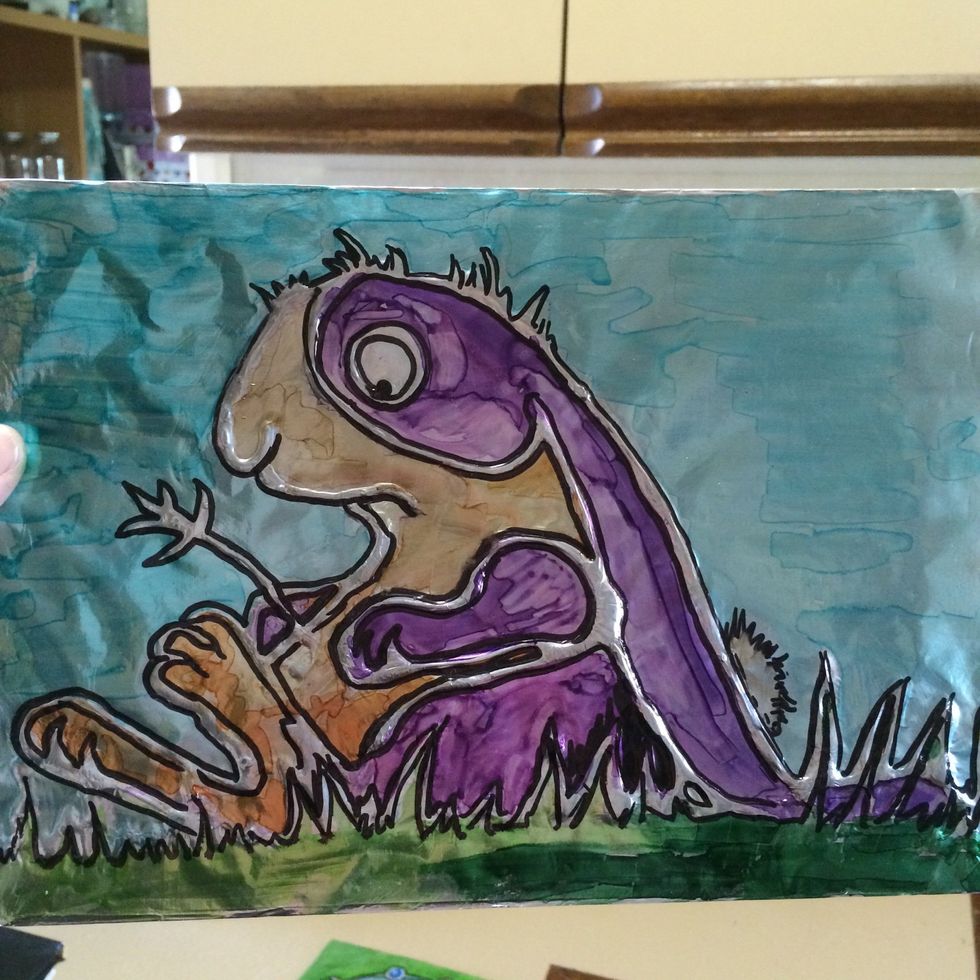 My eldest son is nicknamed Rabbit. So he thought this cute image was relevant for his bedroom wall.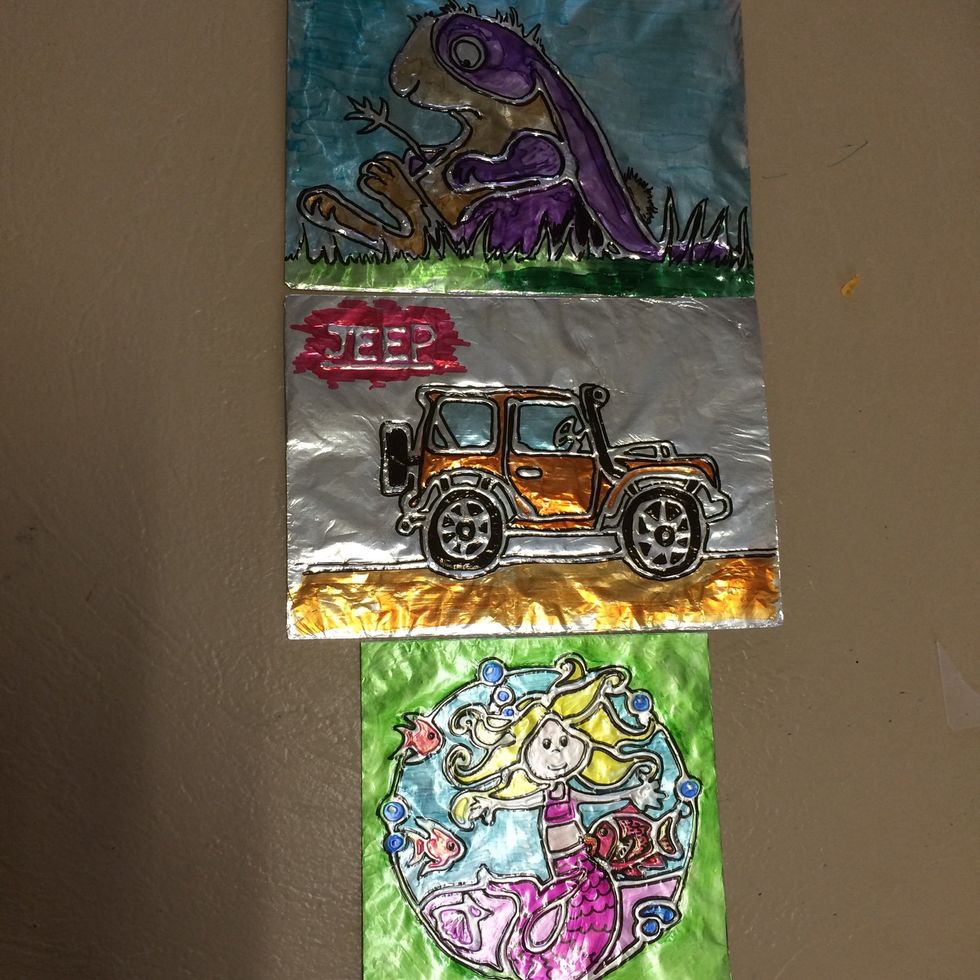 Such a fun exercise to do with the kids. And one that can look very effective.
Card
Picture to trace
Alfoil
Mepxy Markers