Keep Outdoor Wood Furniture Looking Fresh
157
Clean your furniture beforehand and make sure it's completely dry.
I like to use old socks. The fit right over your hands and allow for some easy manipulation into tight spots. Don't use dress socks though. Stick to cotton.
I use food grade mineral oil from IKEA called SKYDD. I have a toddler and she puts her mouth on all sorts of stuff. I wanted this to be safe.
Oiling wood products regularly helps improve their resistance to grease stains, soiling and moisture. Moisture is less easily absorbed by oiled wood, less risk of the wood cracking or splitting.
You can either pour right info your rag...
Or right on the wood. Don't let it sit in a single line like this though. It can darken in this spot.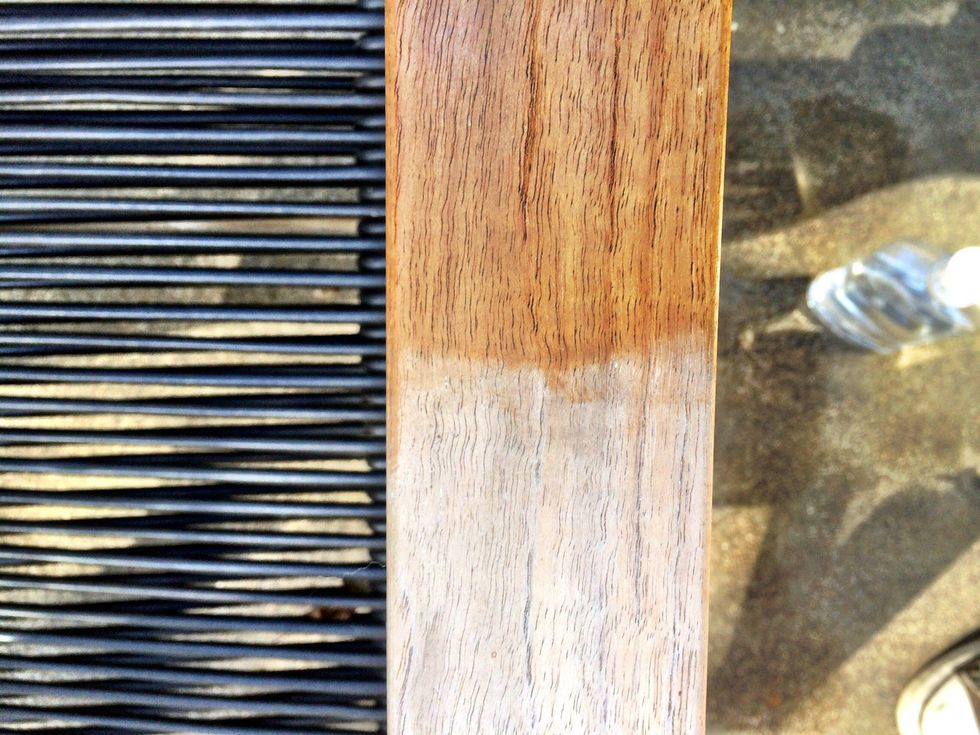 You can see immediately the difference the mineral oil makes.
Before and after. Both chairs are the same age and have been outside for only 6 months.
These chairs are teakwood so the grey color is natural as it gets dry. Typically you can leave teak outside. It's very hard and resists the weather. To make it look rich and prevent cracking, oil.
Ikea food grade mineral oil
An old rag or sock
Plastic drop cloth
San Francisco, California