How to keep kids occupied in the car...without technology
Keep Kids Occupied in the Car...without Technology
22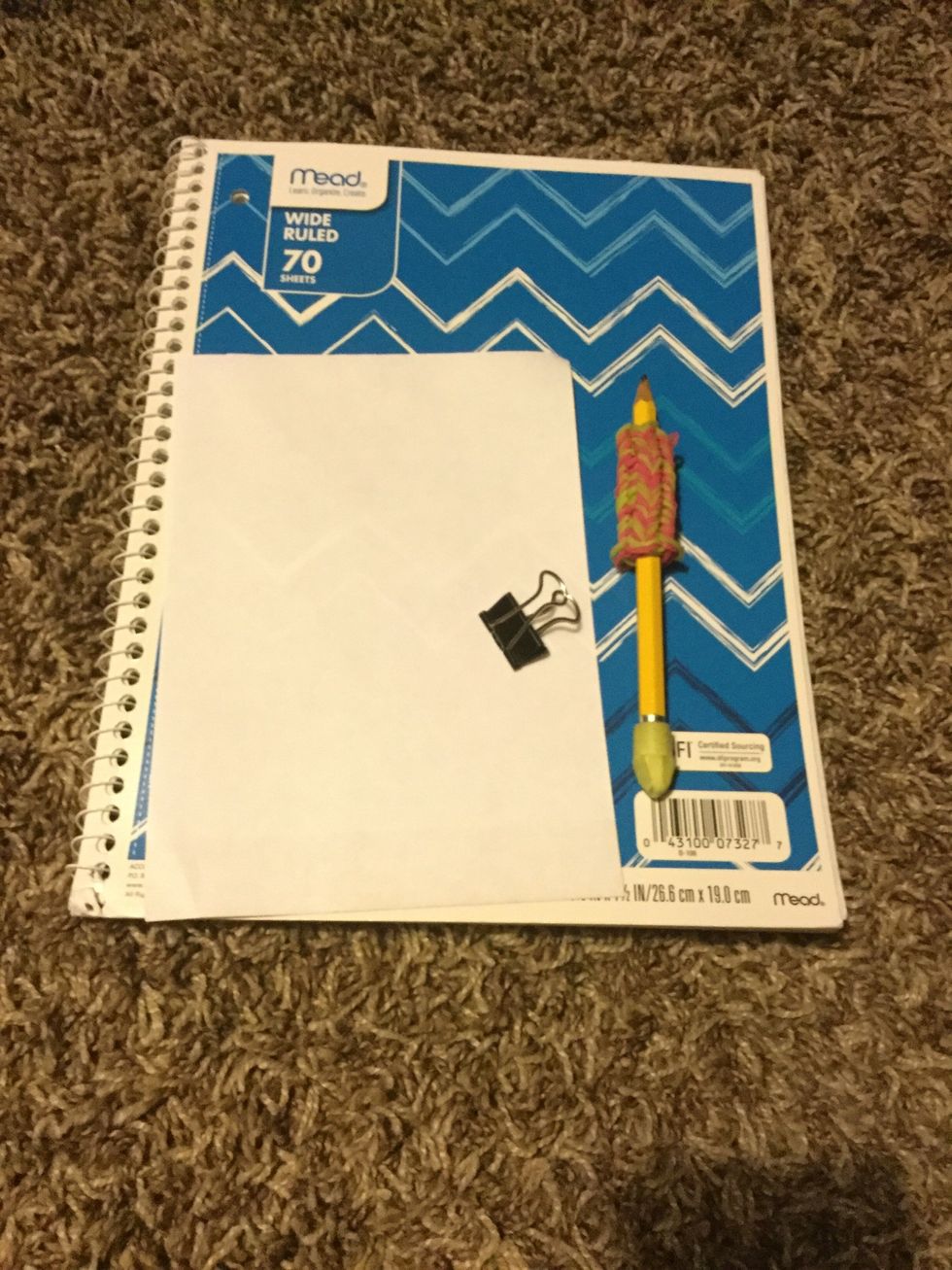 For the first thing, you will need a pen/pencil, binder clip (any size), some paper, and a notebook.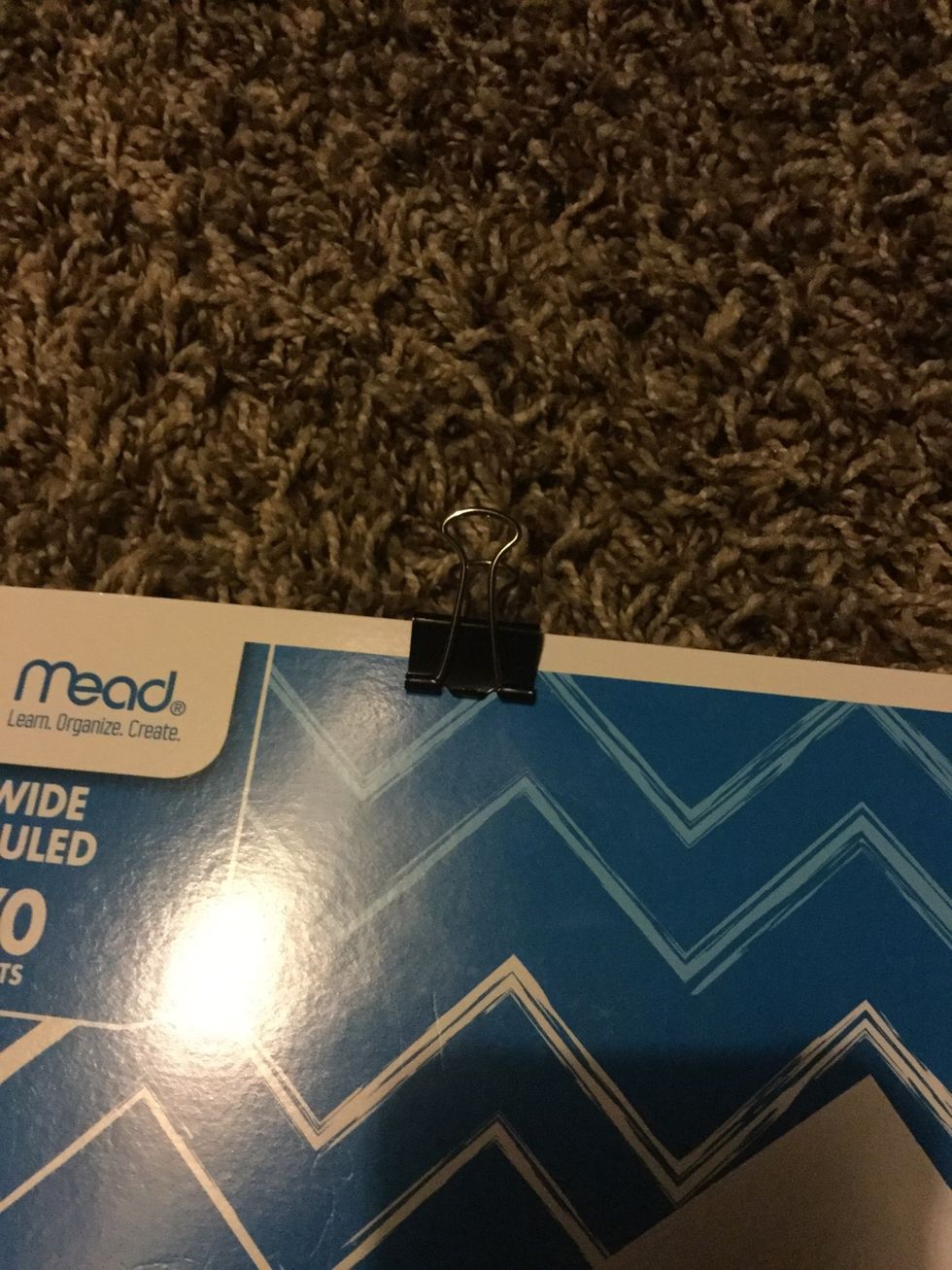 Simply clip your clip to the front (or back) of the notebook.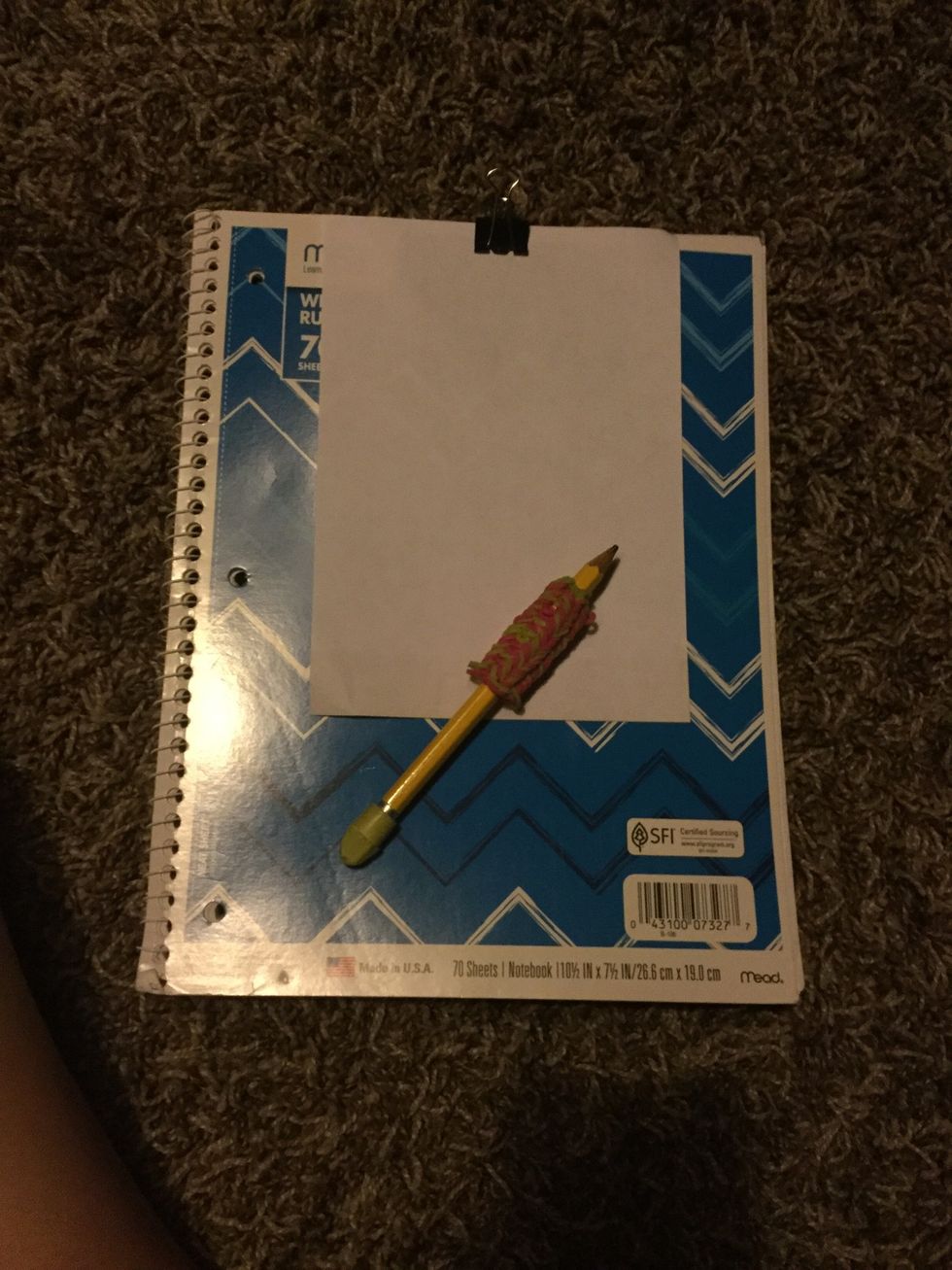 Clip your paper in also, and there you have an incredibly simple clipboard!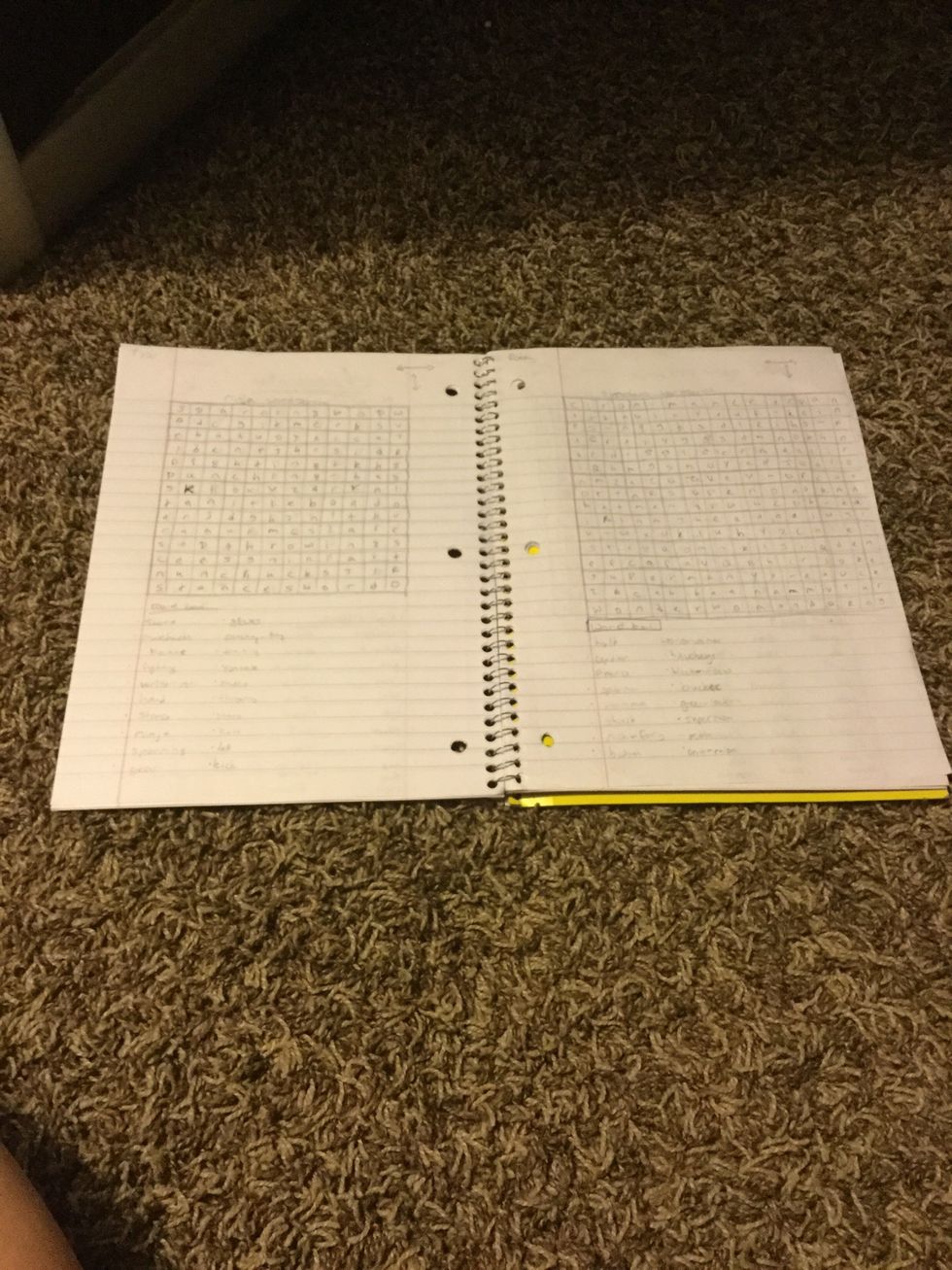 2. Make some word searches. (I have a guide of how to do this for more info.)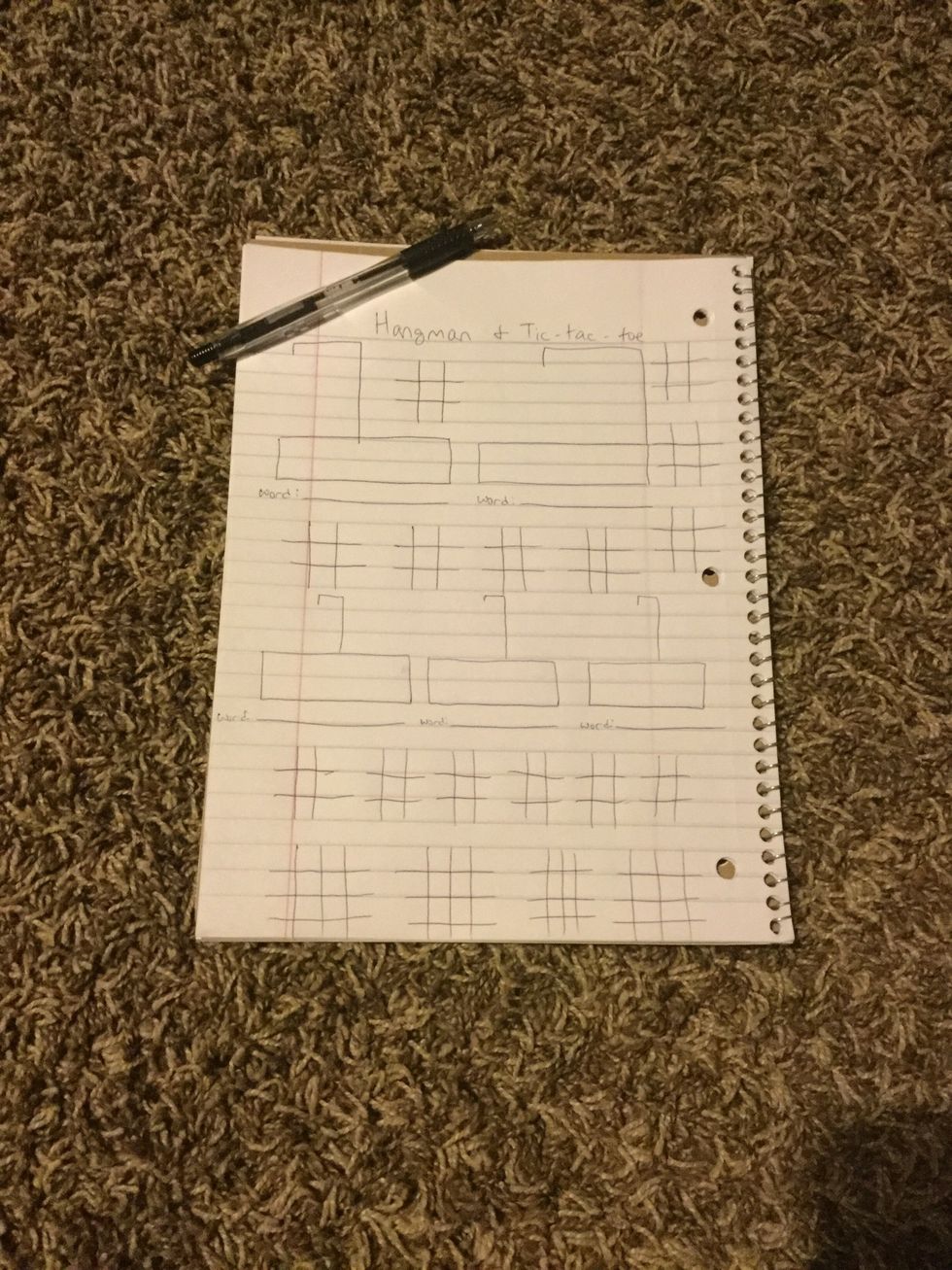 Make a hangman/tic tac toe page.
On The Back, make a dot to dot page.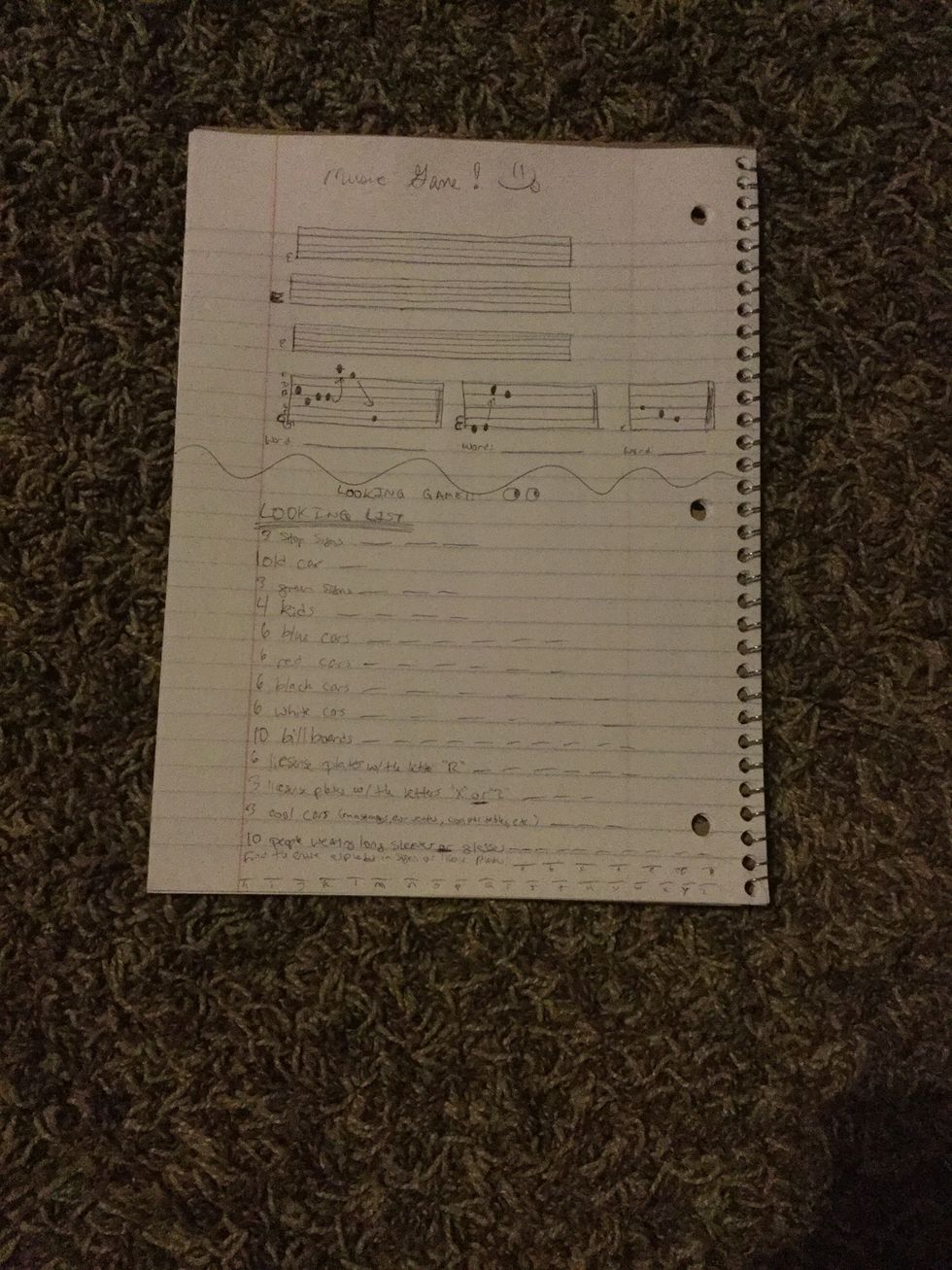 Make a looking game page! Just write fun things to look for during the trip. Put little blanks beside each thing, so you can check them off as you find them. The music game is optional.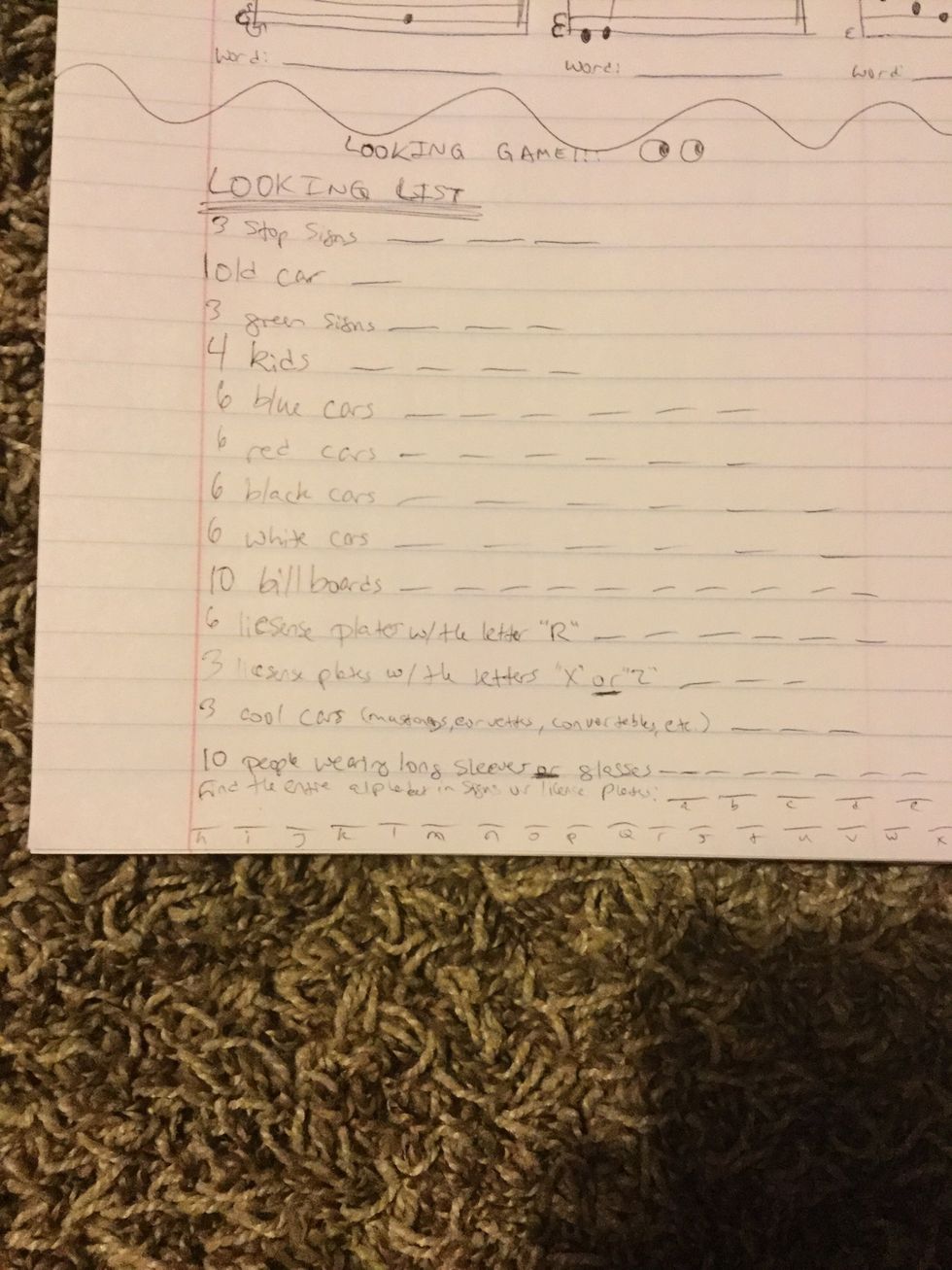 Close up of the looking game.
And of course, leave some pages blank for journaling, writing, drawing, doodling, or anything else you want!
Well, there are a few ideas! You can also draw some coloring pages, sudoku, mad libs, etc. Hope you enjoyed, and now you can go on a car trip without having to stick your kids in front of
Technology the whole time! Let me know if you have and questions or more ideas! 🚗🚕🚙🚐🚚🚌 (also, don't forget to take some good old fashioned books! And snacks!)
Road trip!!!! 😃