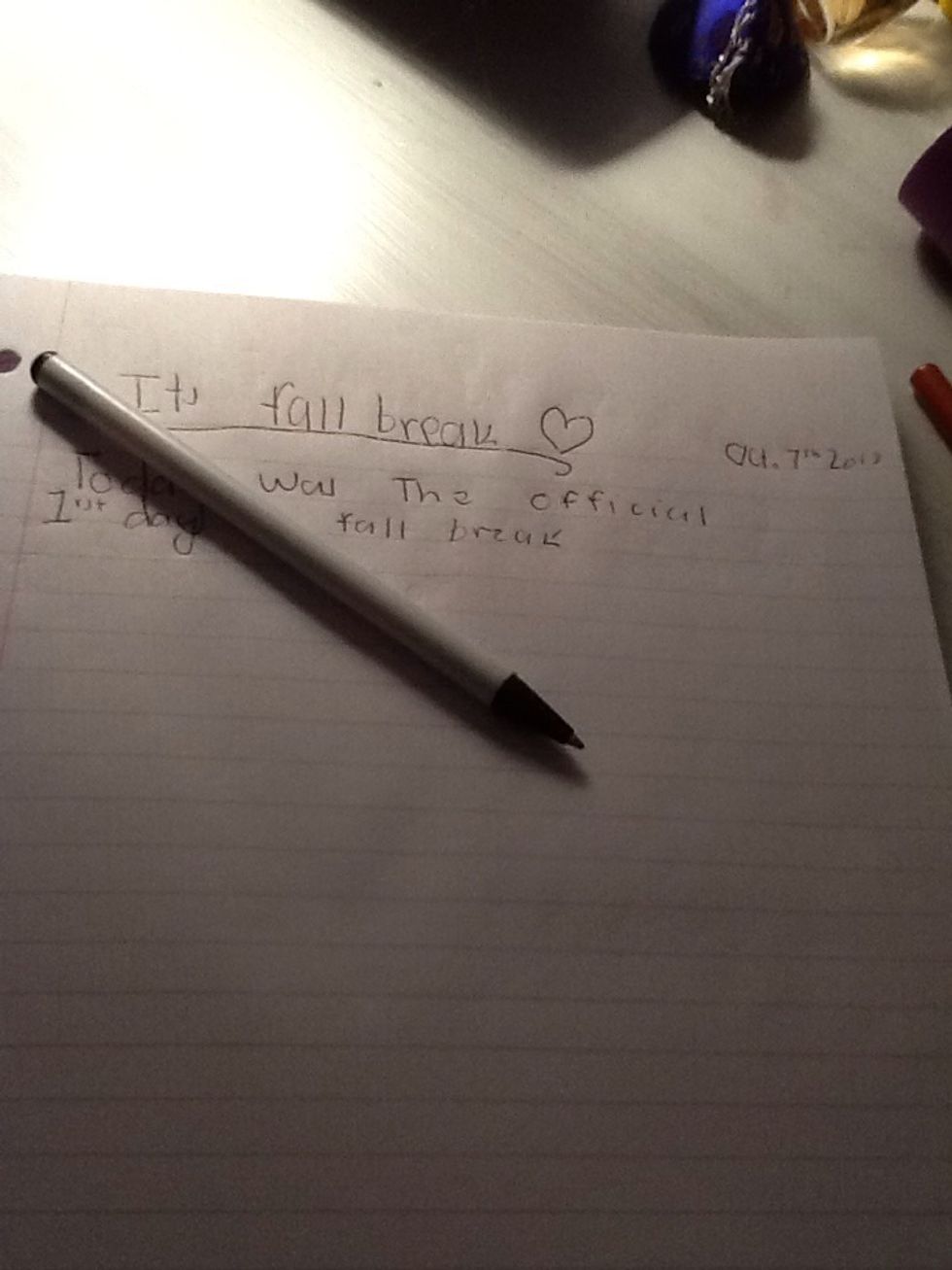 I write in mine EVERY day It just lets me review my day. My journal is a multi purpose journal so I could write storys, make list, and write what I have been up to.
I make sure I at least write half a page!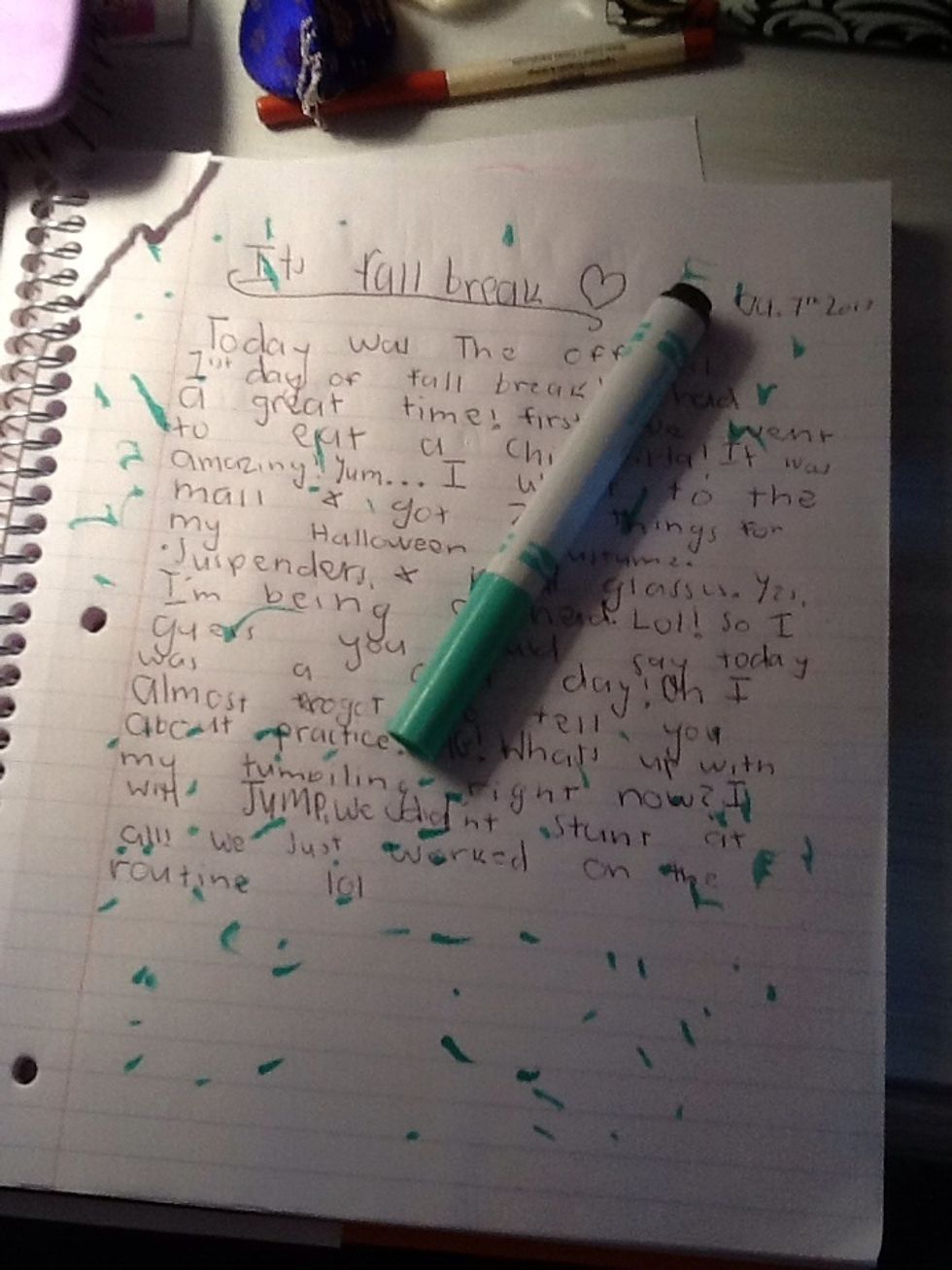 Now it's time for color! As you can see on this page I lacked creativity! Lol but I Basically just did little green marks! You can use crayons, colored pencils, or markers, etc.
That's my how to keep a journal! Please leave comments below on guides I should do!
Olivia Masden
Hey! I'm Olivia, and on this page you will find very helpful guides! ✌️ I hope you enjoy my page