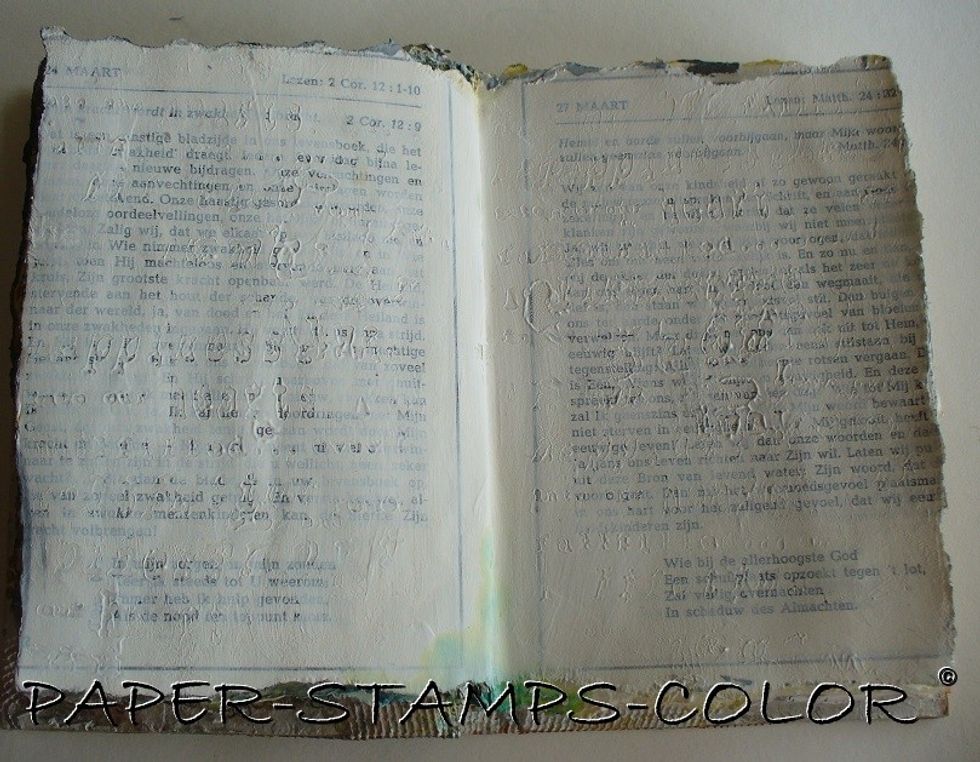 Apply gesso over the pages and stamp in it with a script. Leave to dry.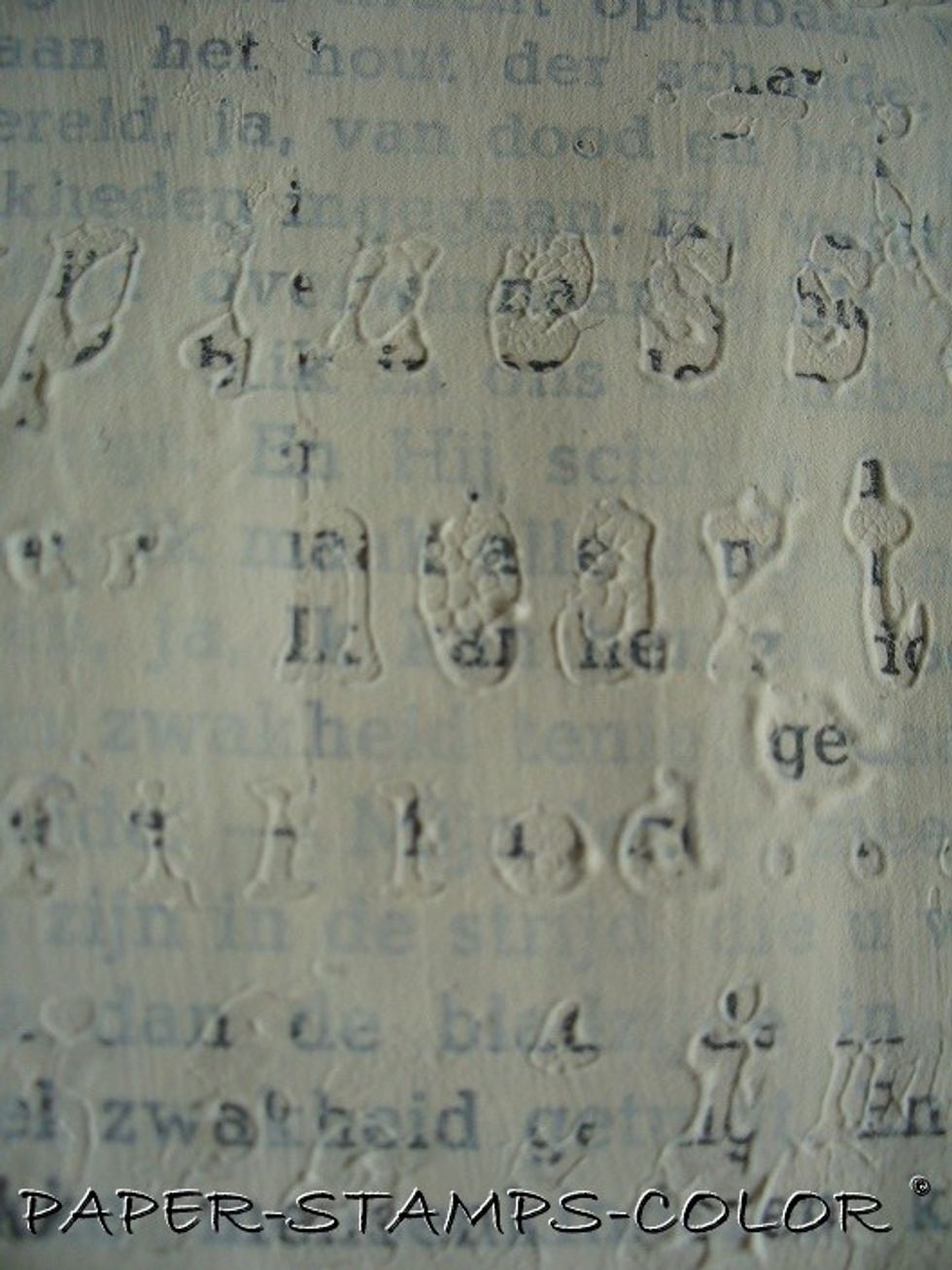 This is what it looks like after stamping in the gesso.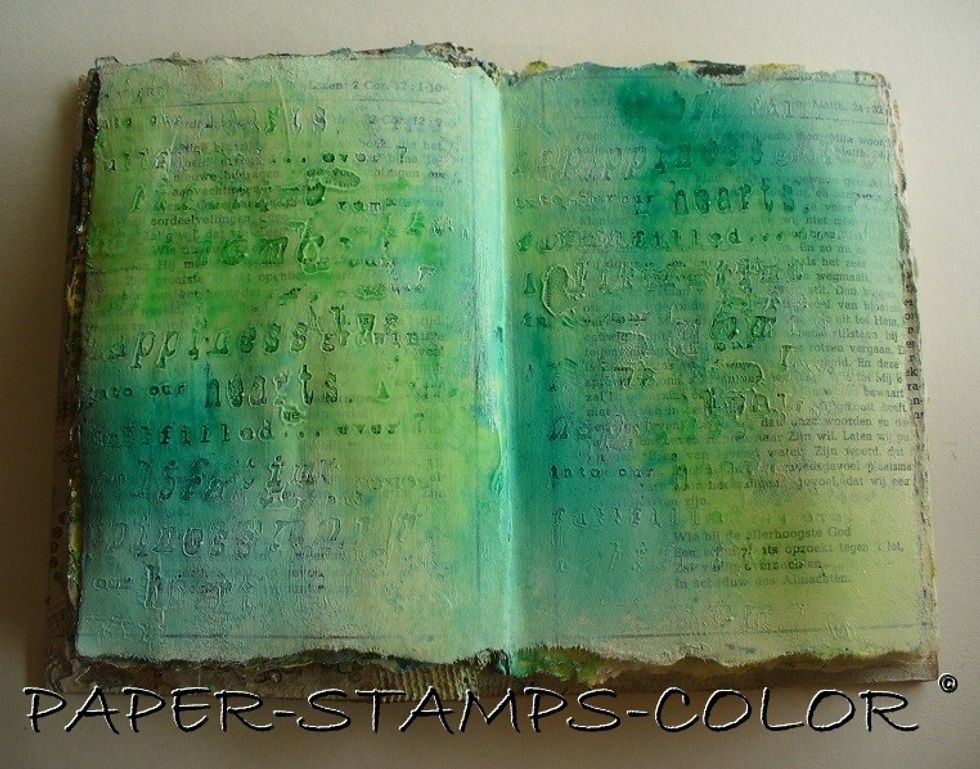 Spray over it with Granny Smith, Glorious and Peacock Feathers Colorations Sprays and leave to dry.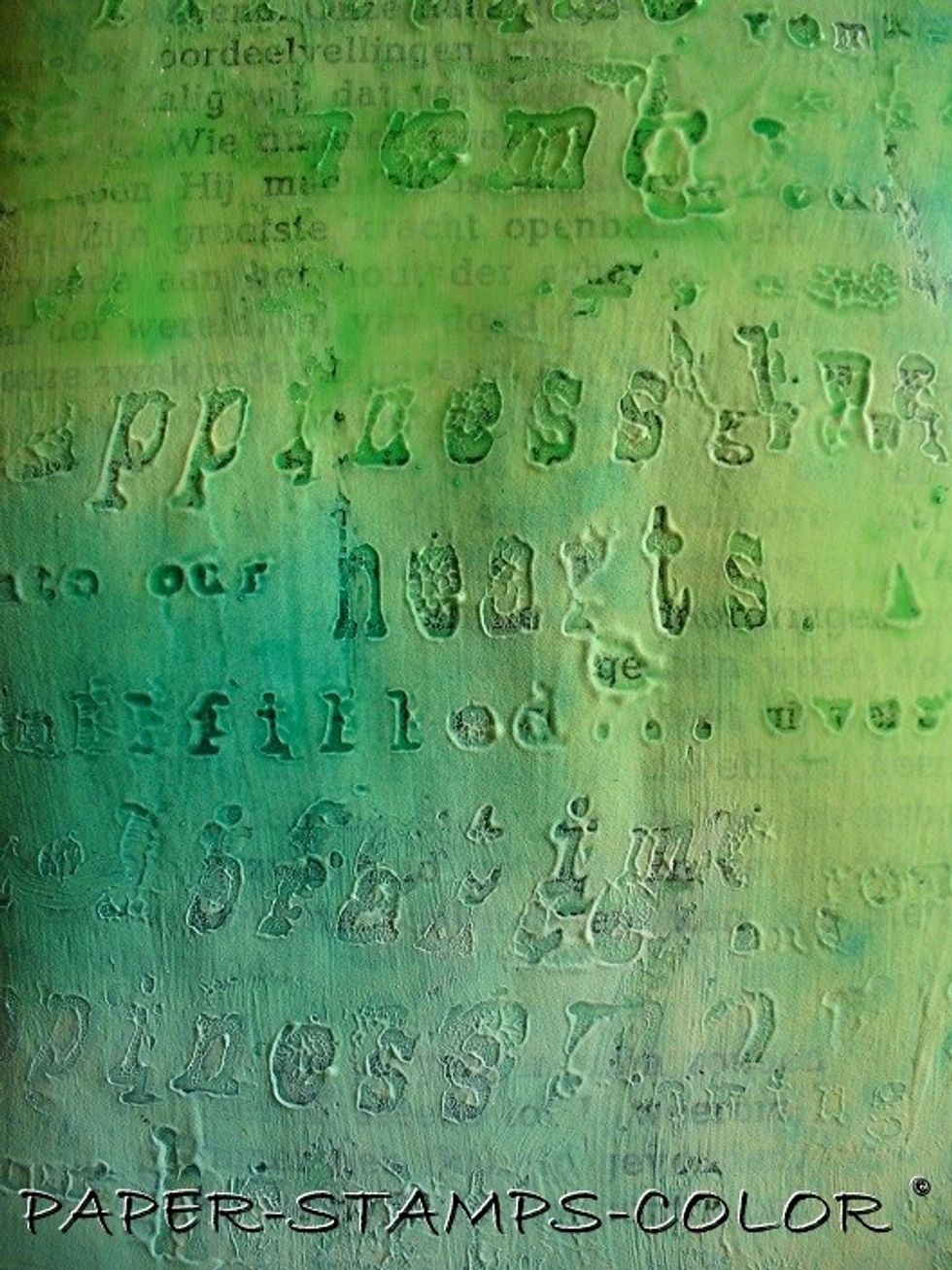 I like how the color enhances the stamped script.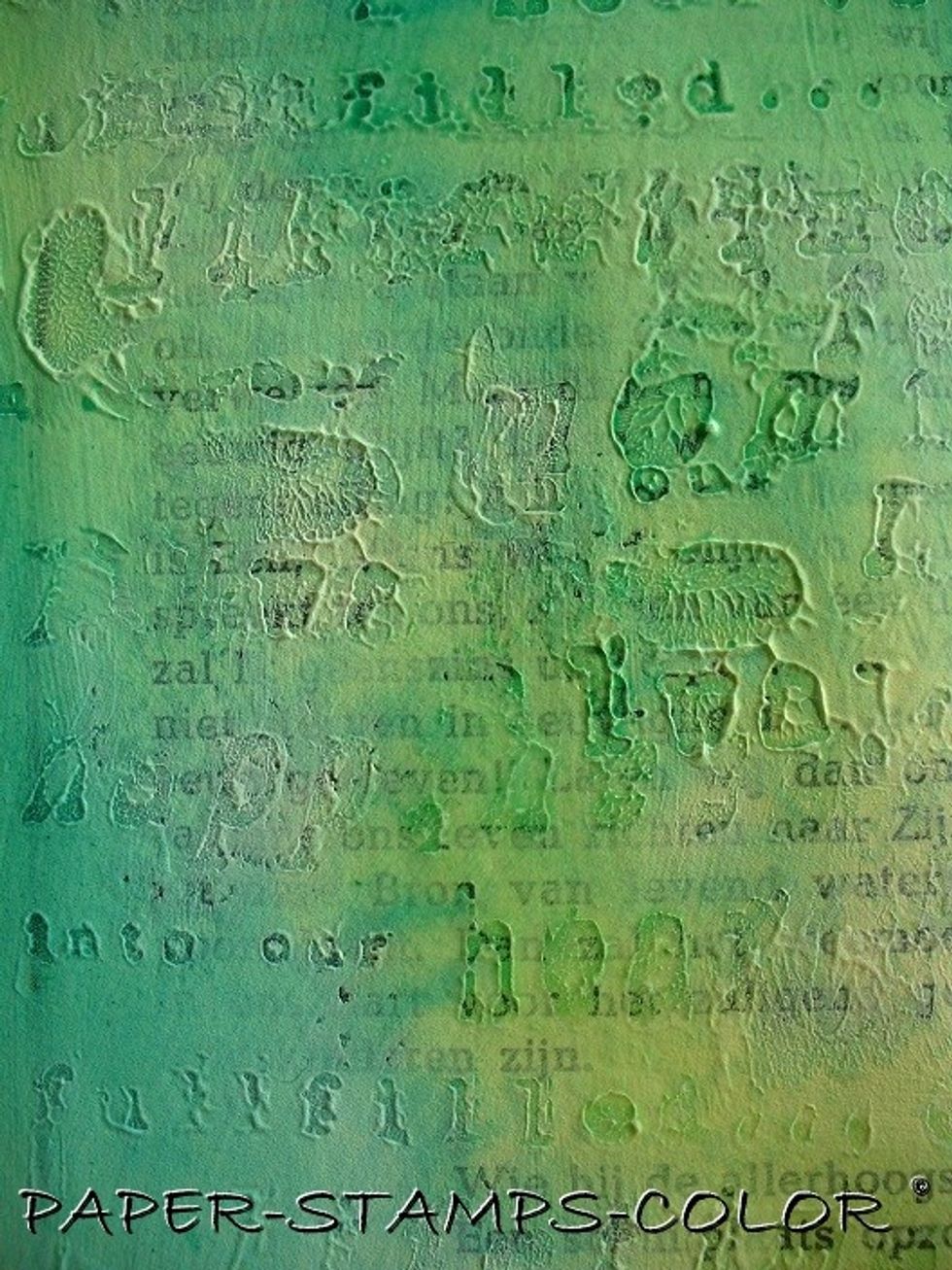 Great, isn't it?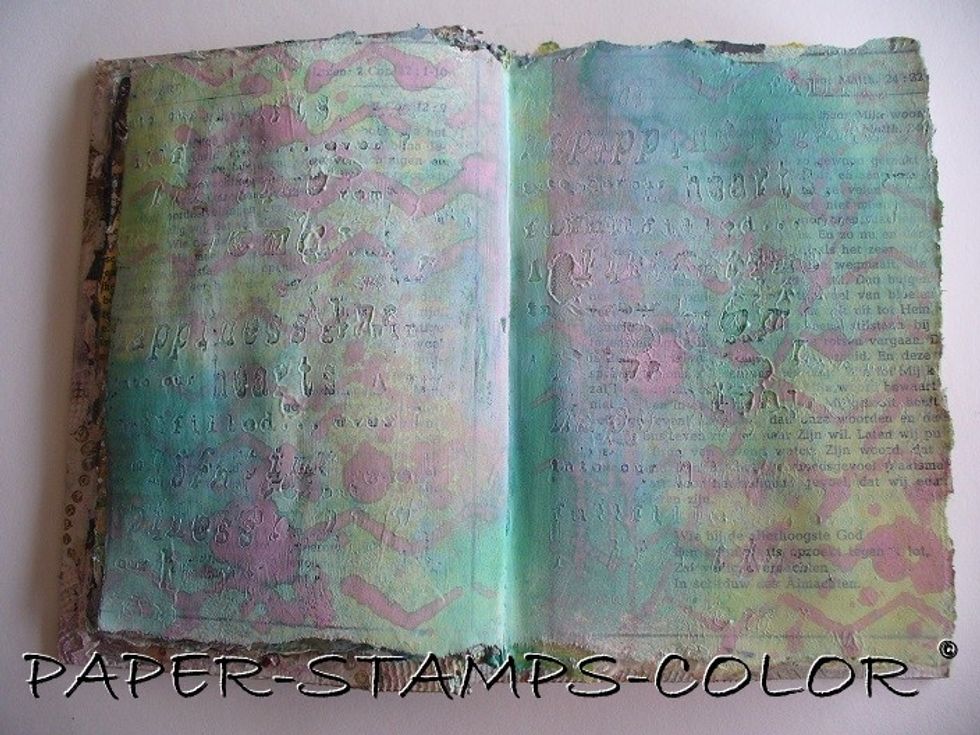 Spray with Barbie Colorations spray using the Chevron stencil. Leave to dry.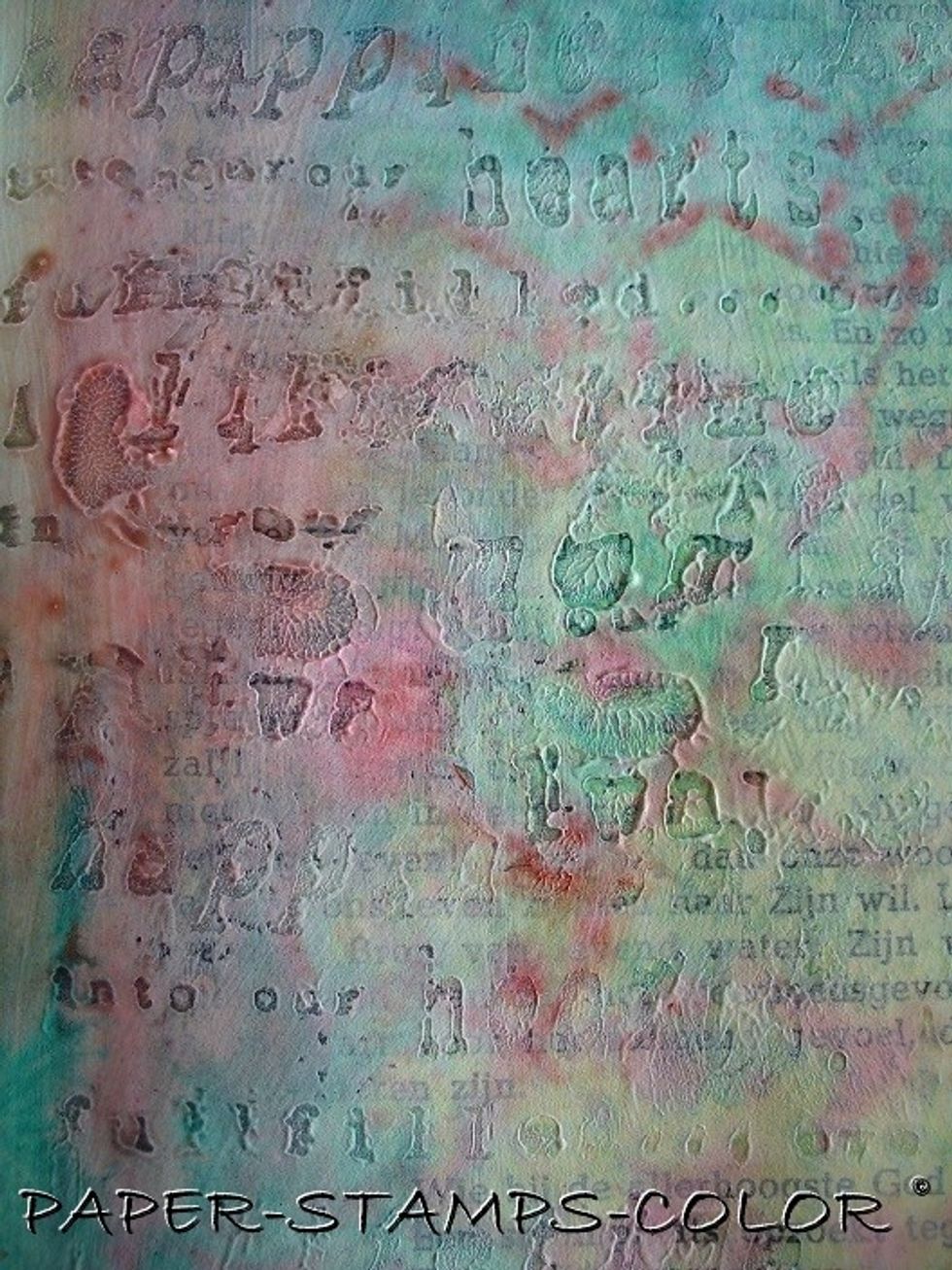 A close-up!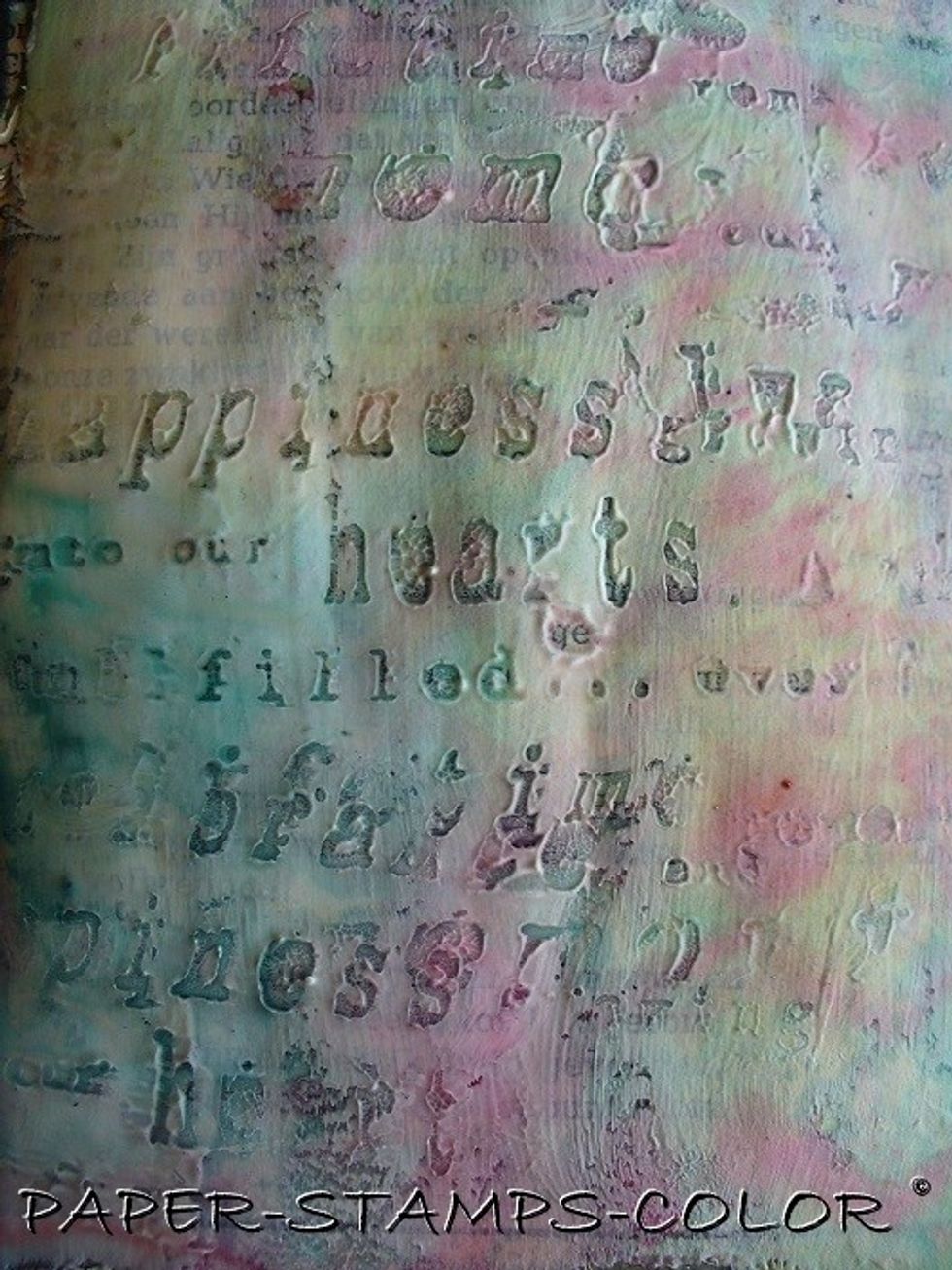 LOVE it...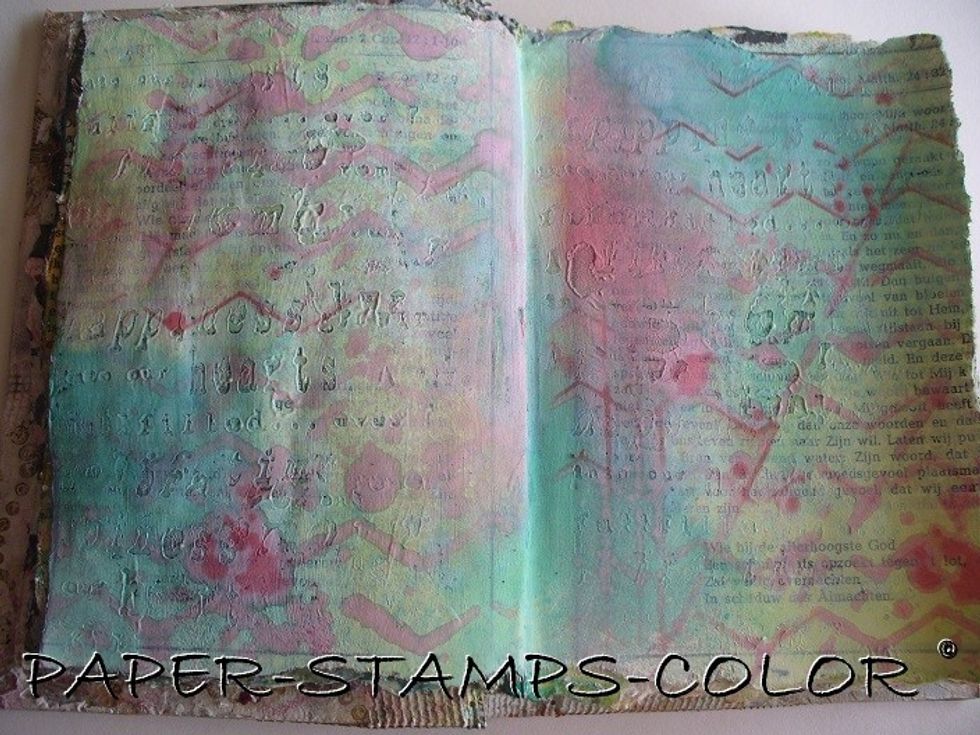 Add some red sponging with distress inks to add more reddish parts.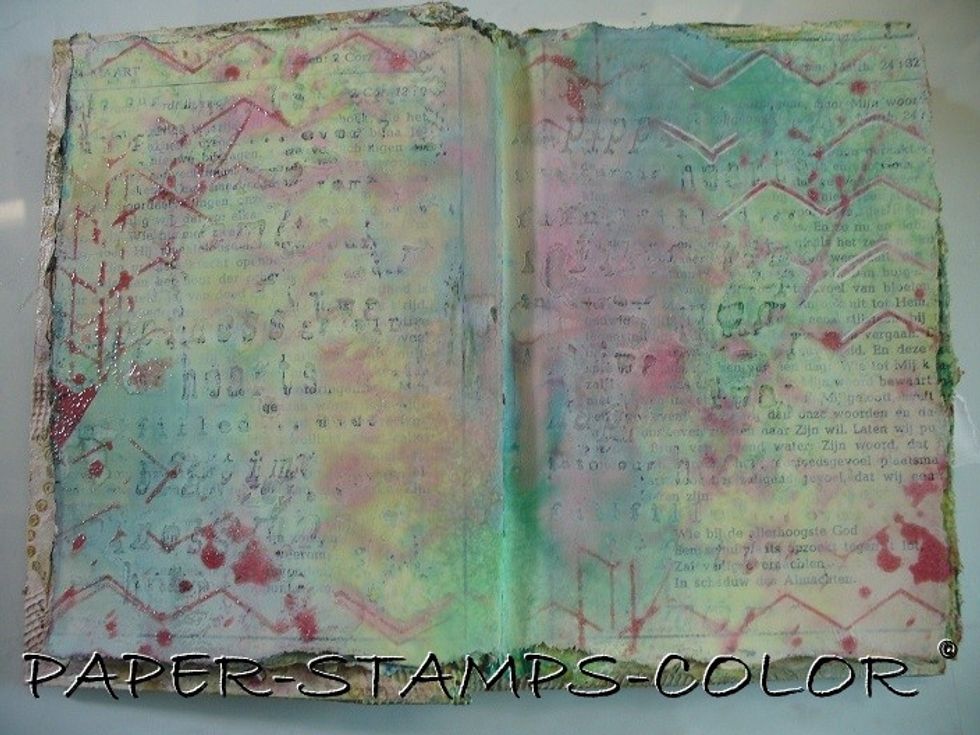 Heat emboss the red sponging with clear embossing powder.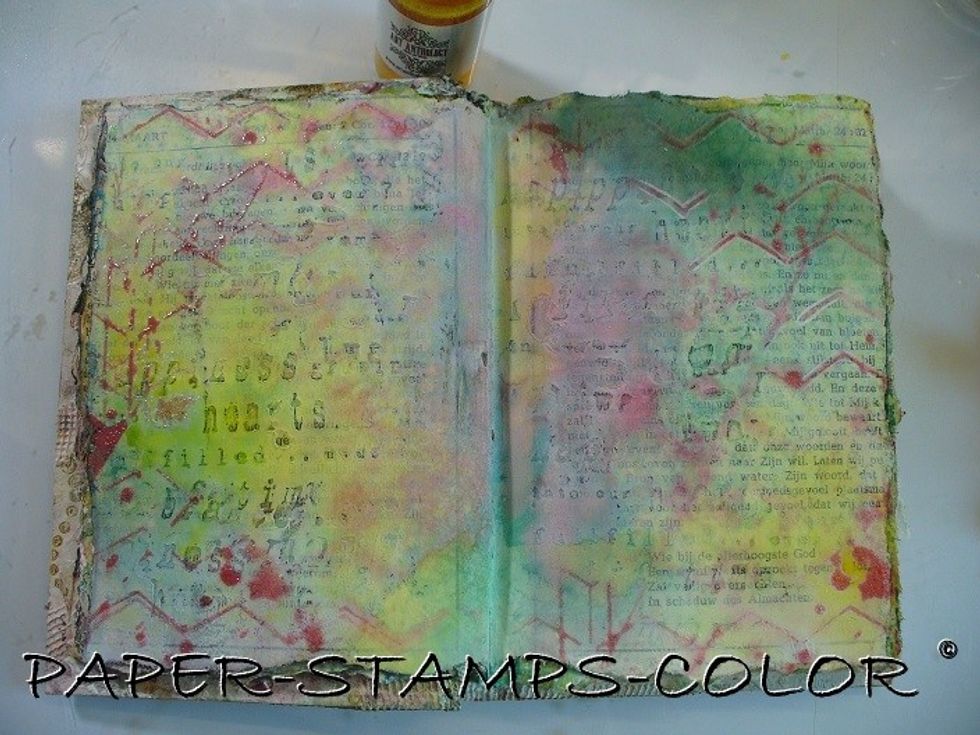 Spray more of the Glorious Colorations Spray. (I wanted it to be more yellowish).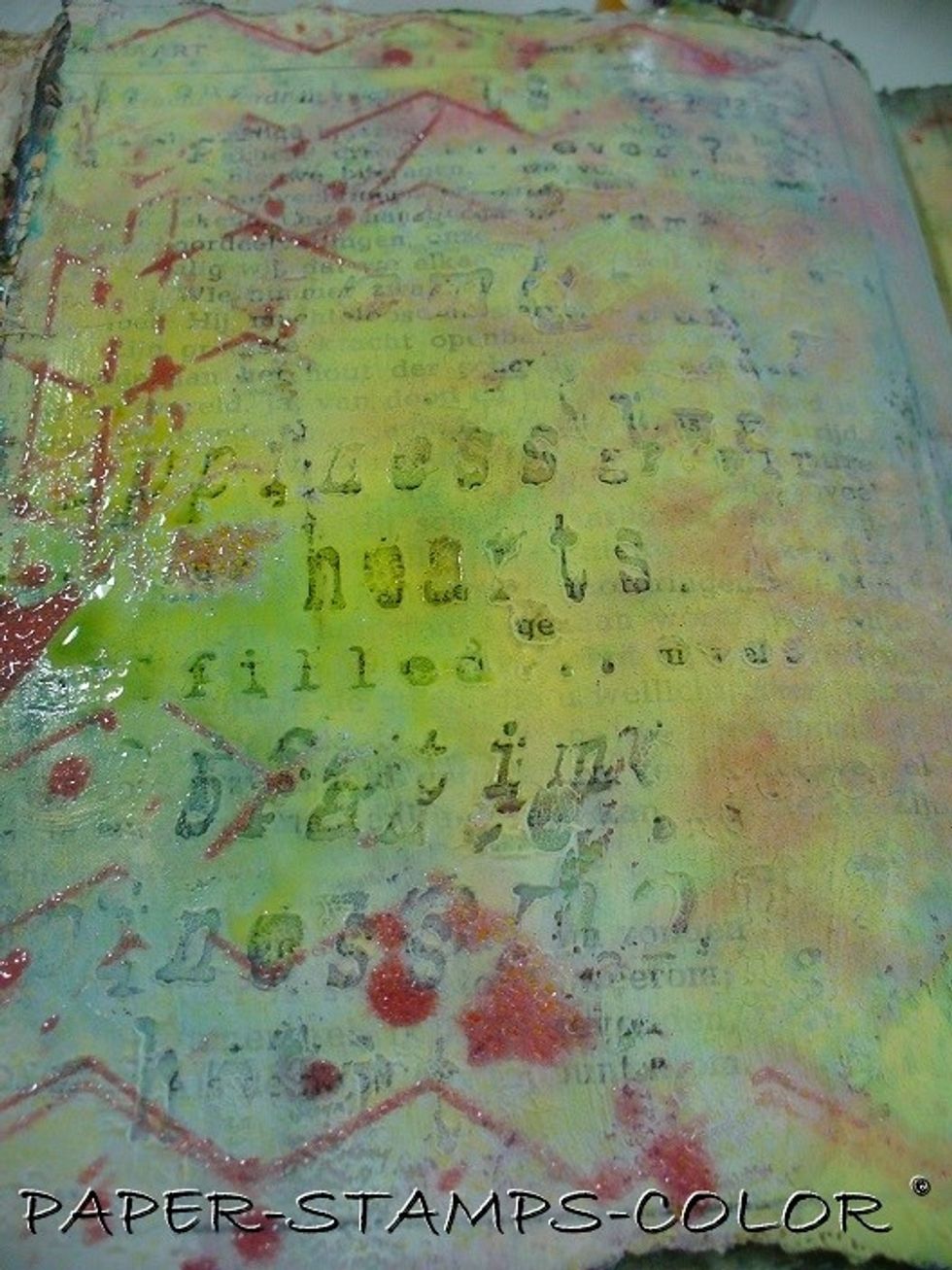 You can see the clear heat embossing here.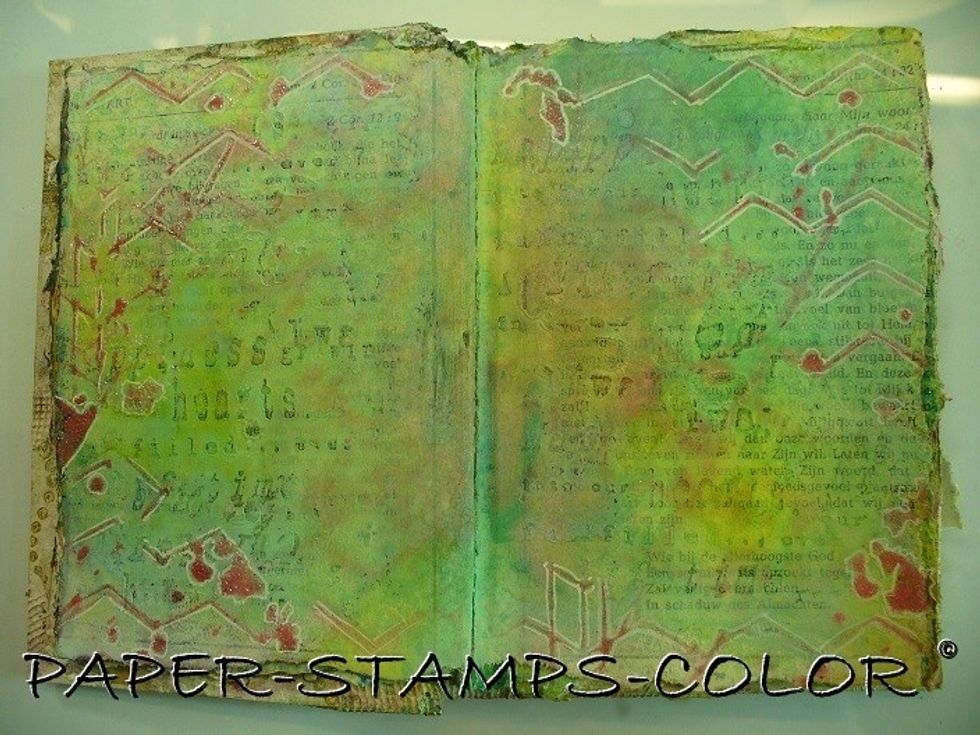 Add white highlighting with a white acrylic marker as shown.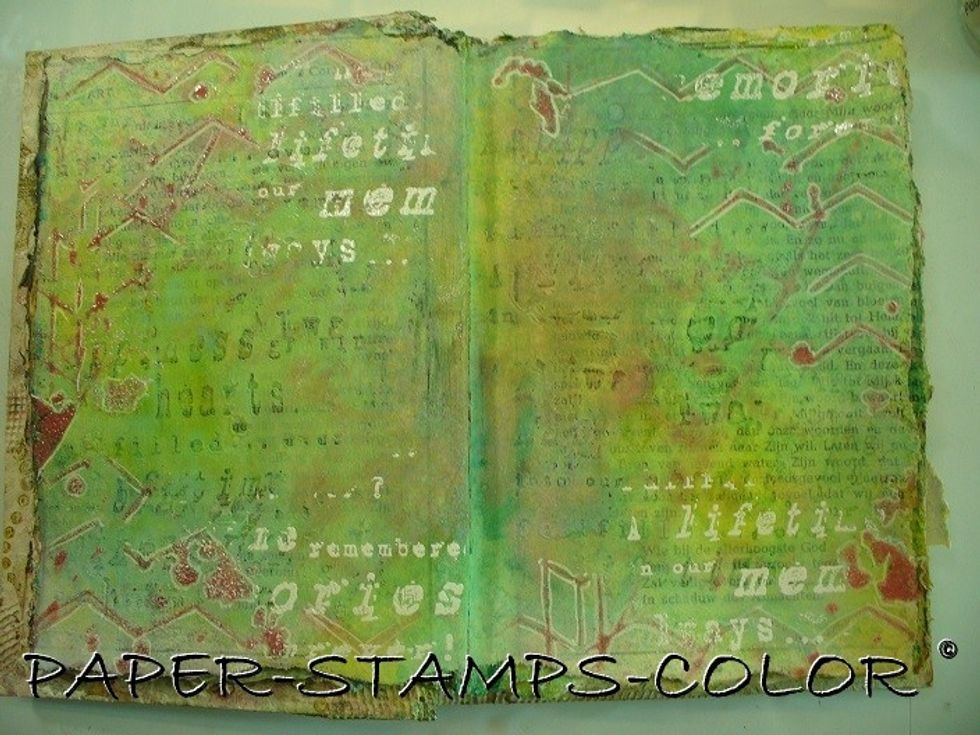 Stamp a script partially on several parts of the pages and heat emboss in white.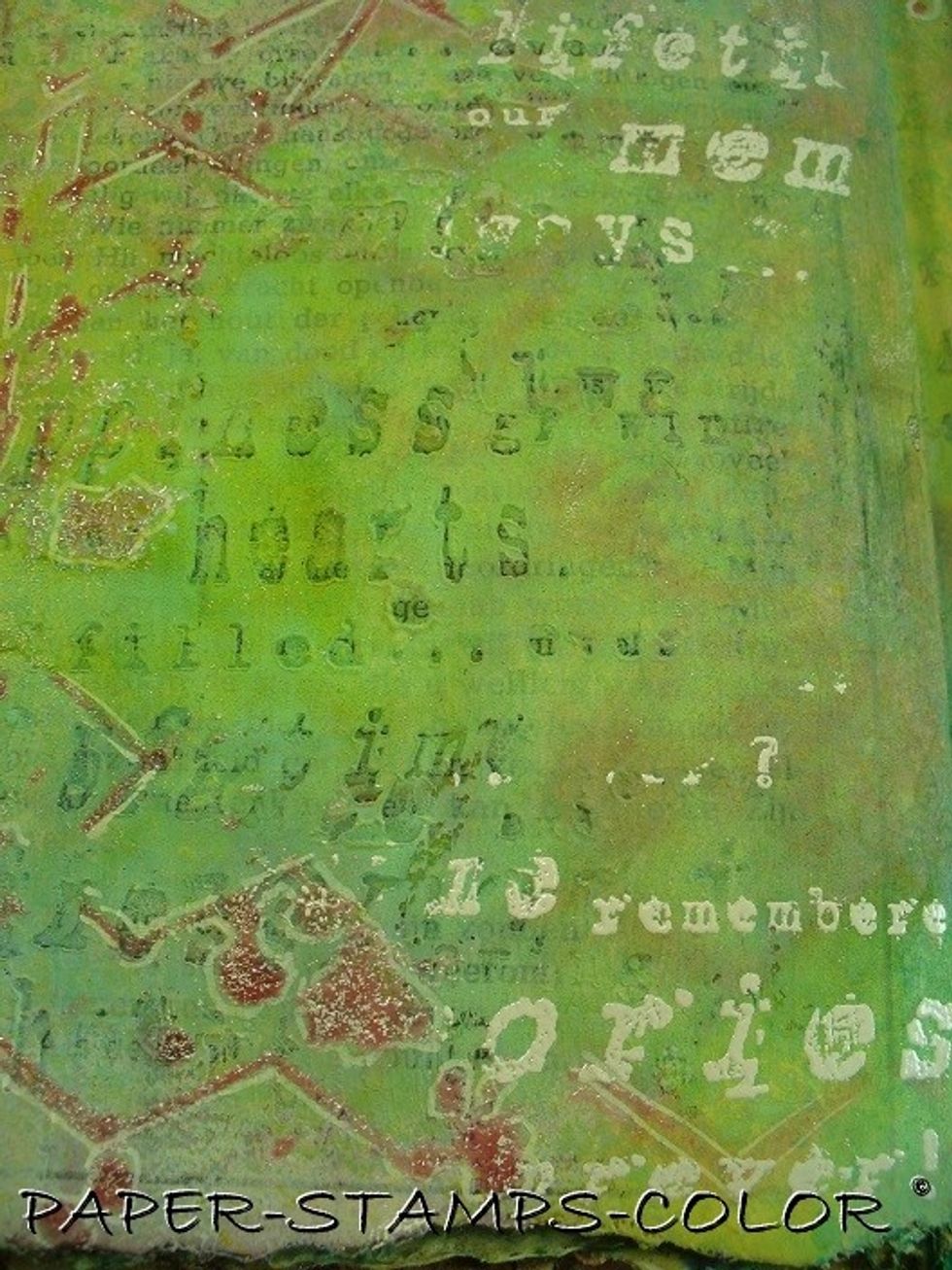 A close-up...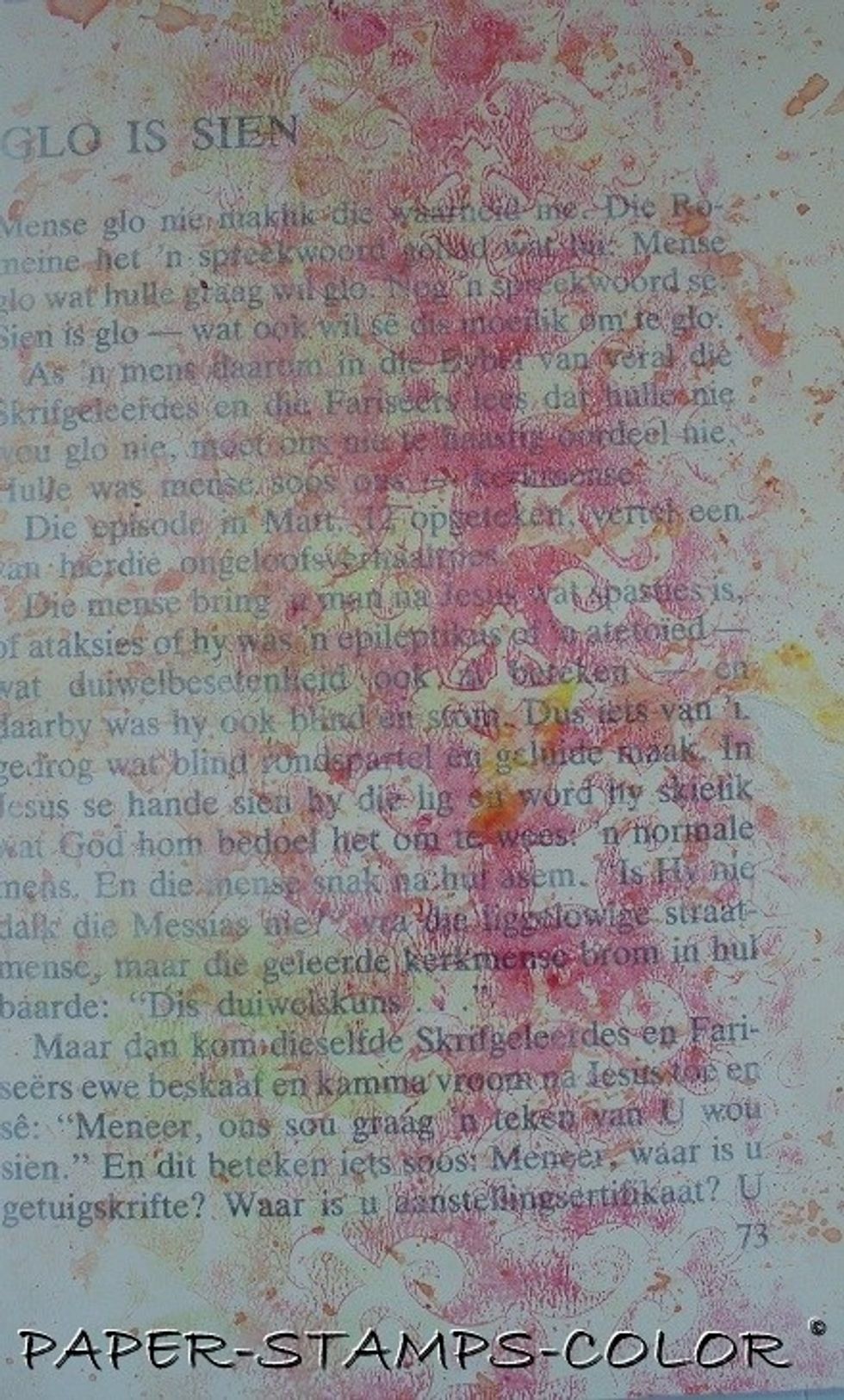 Grab yourself a page of bookpaper to which you cleaned up a stencil to match the colors in the background. This was a leftover from the monoprinting I did in my previous post for Art Anthology.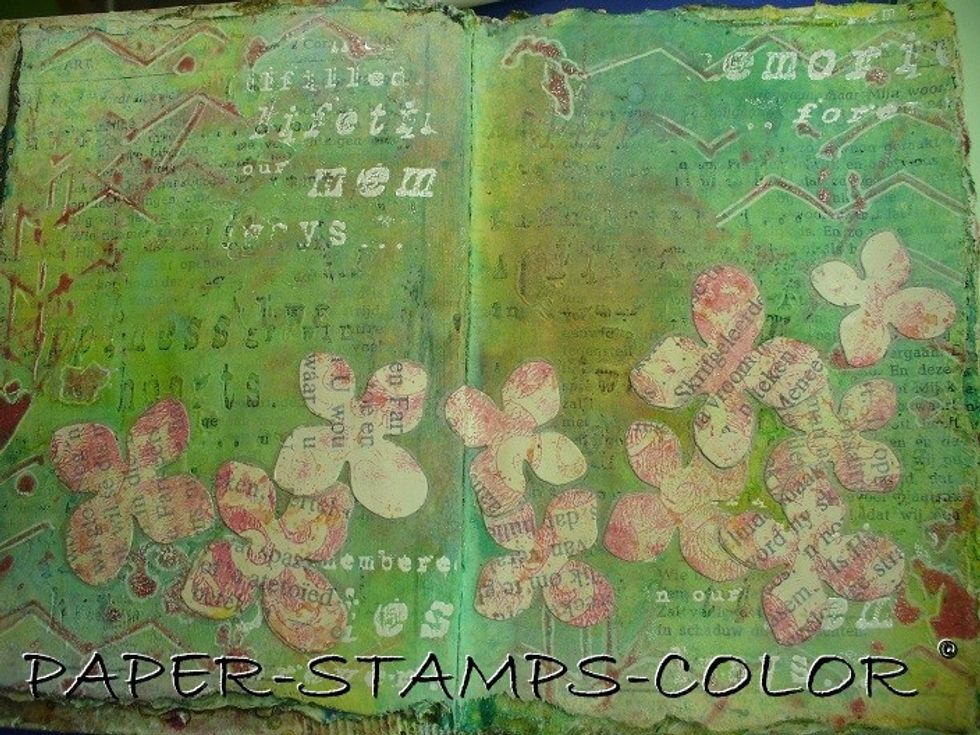 Cut several sizes of flowers from this colored bookpaper, and adhere it to the page as shown.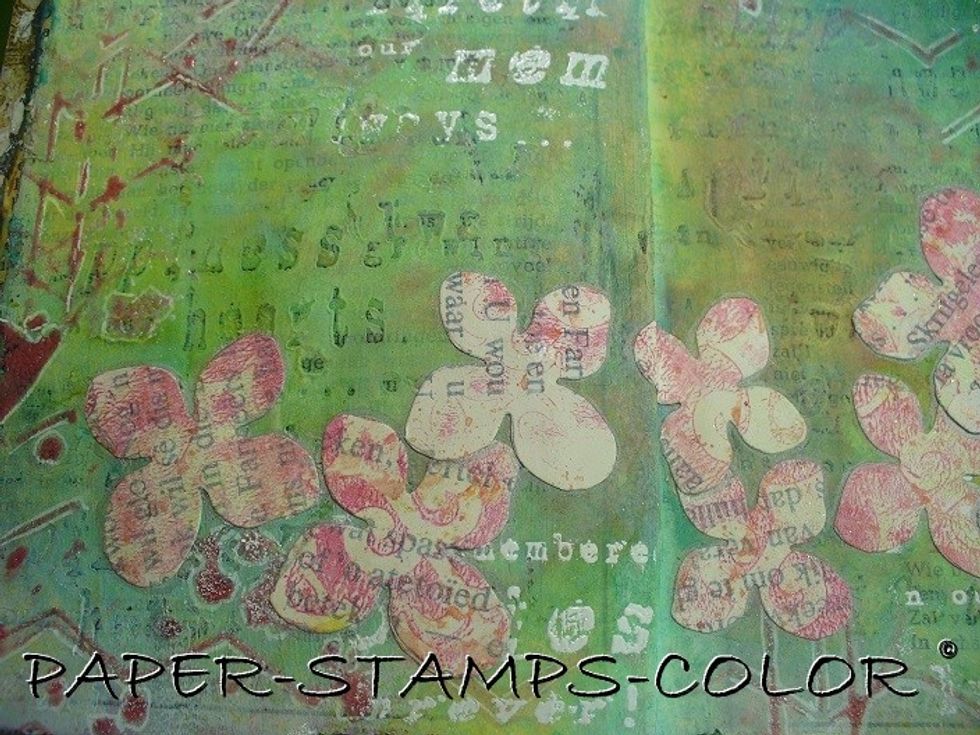 The other side - I like the randomness of color on the flowers.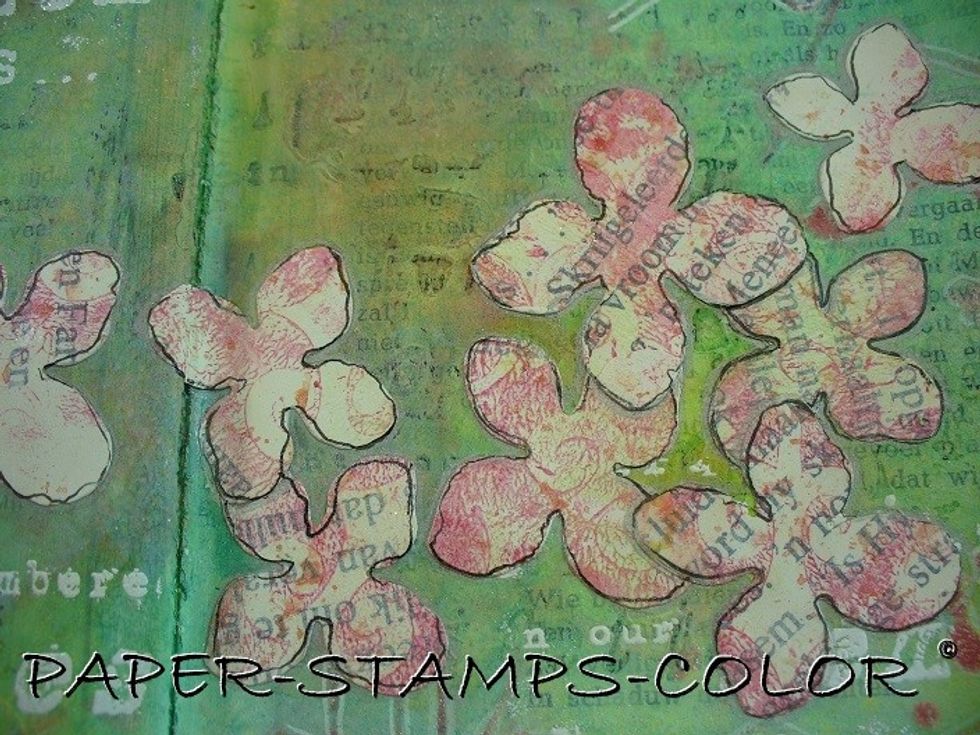 Draw a black line in a sketchy way around the edges of the flowers to make them pop a little.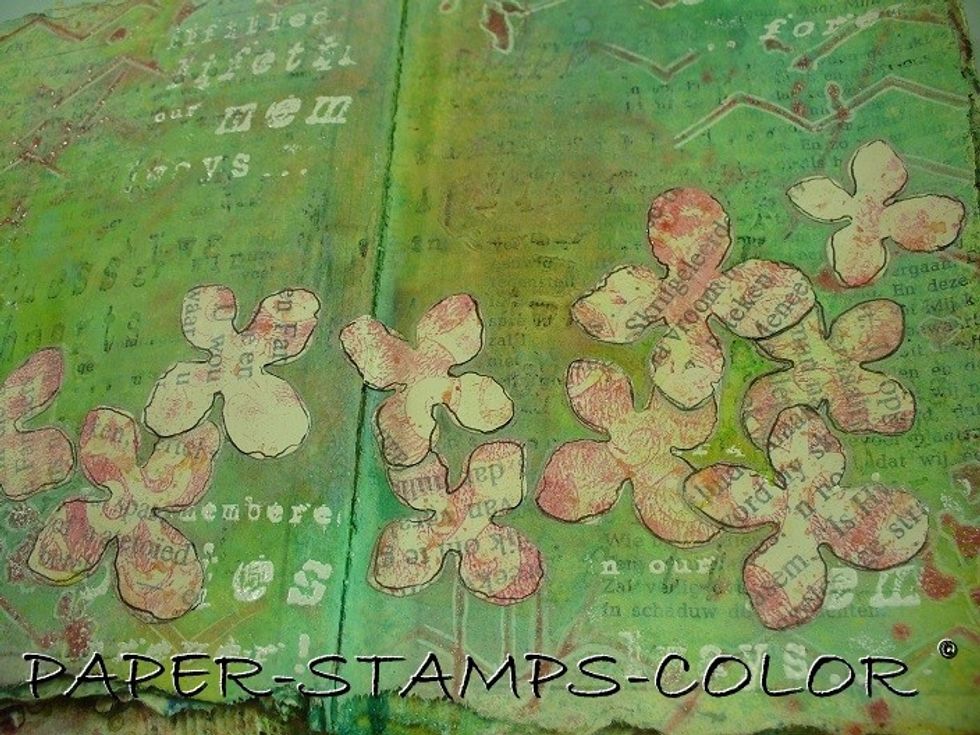 As you can see: I also adhered one over the fold to make the 2 pages seem more like one page.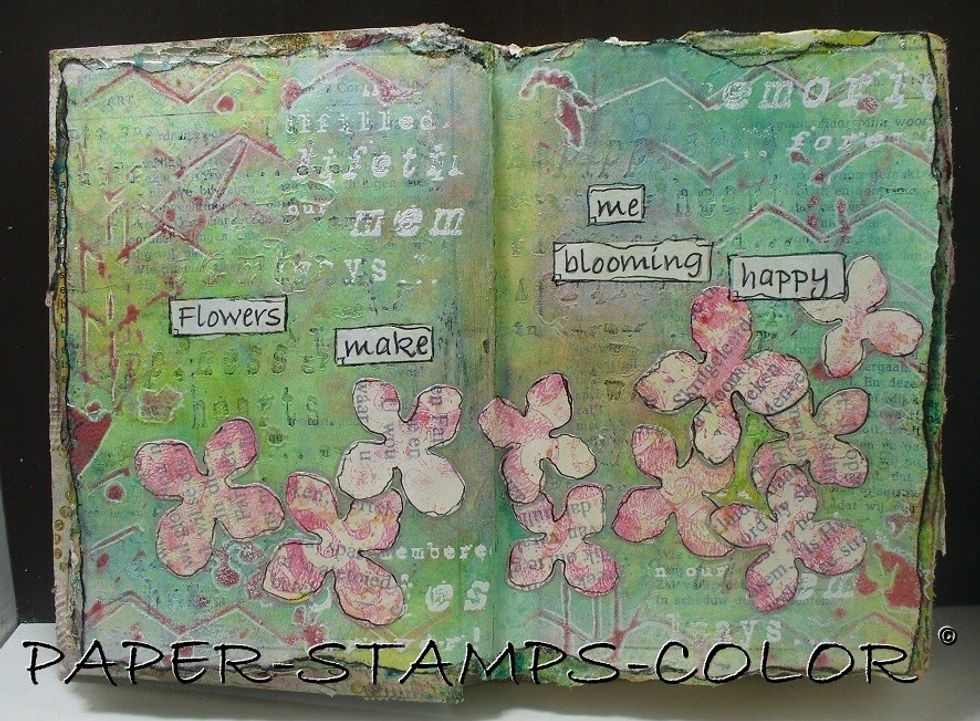 I added a text to complete the spread...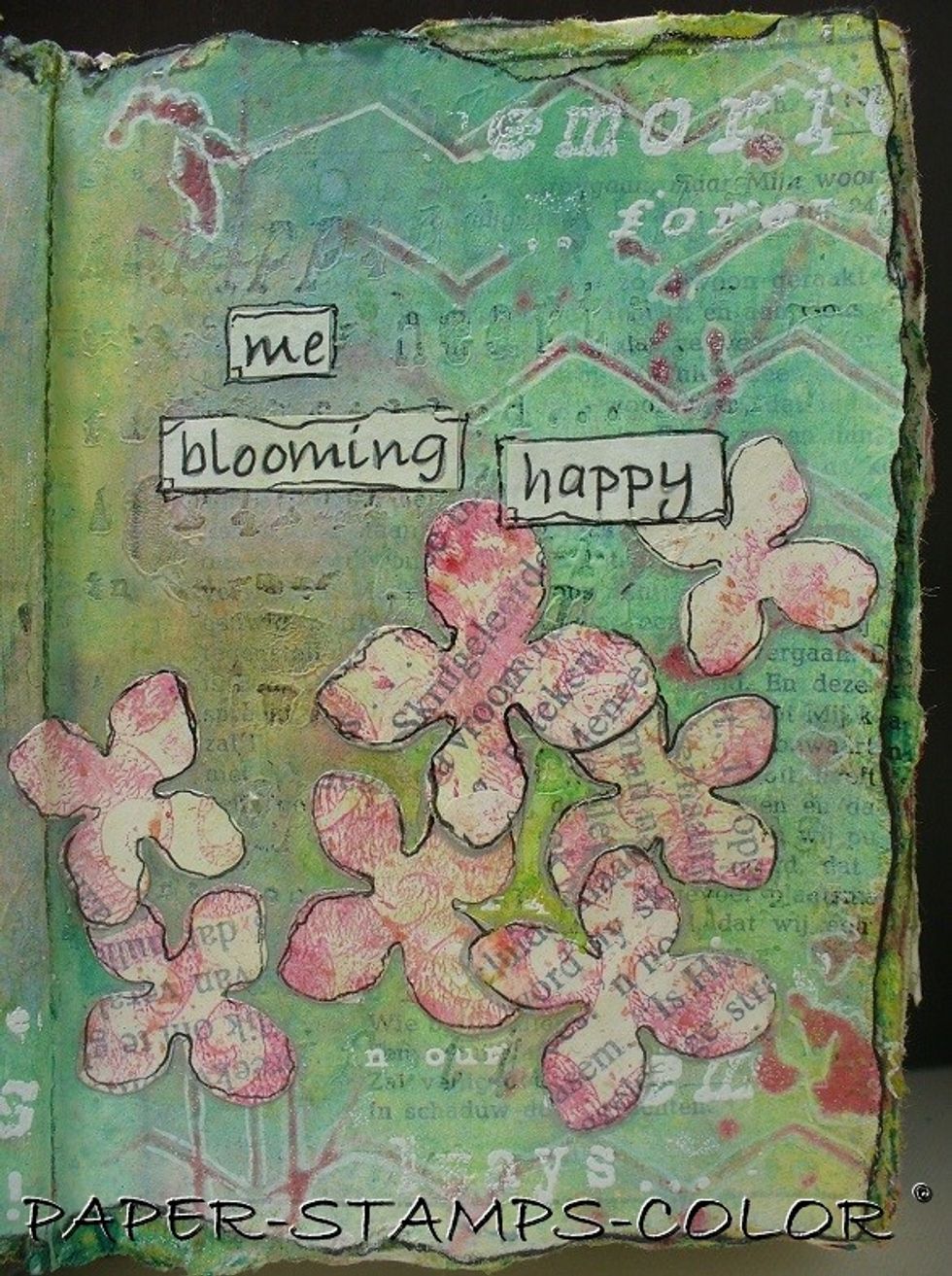 .. and drew lines around the text as well.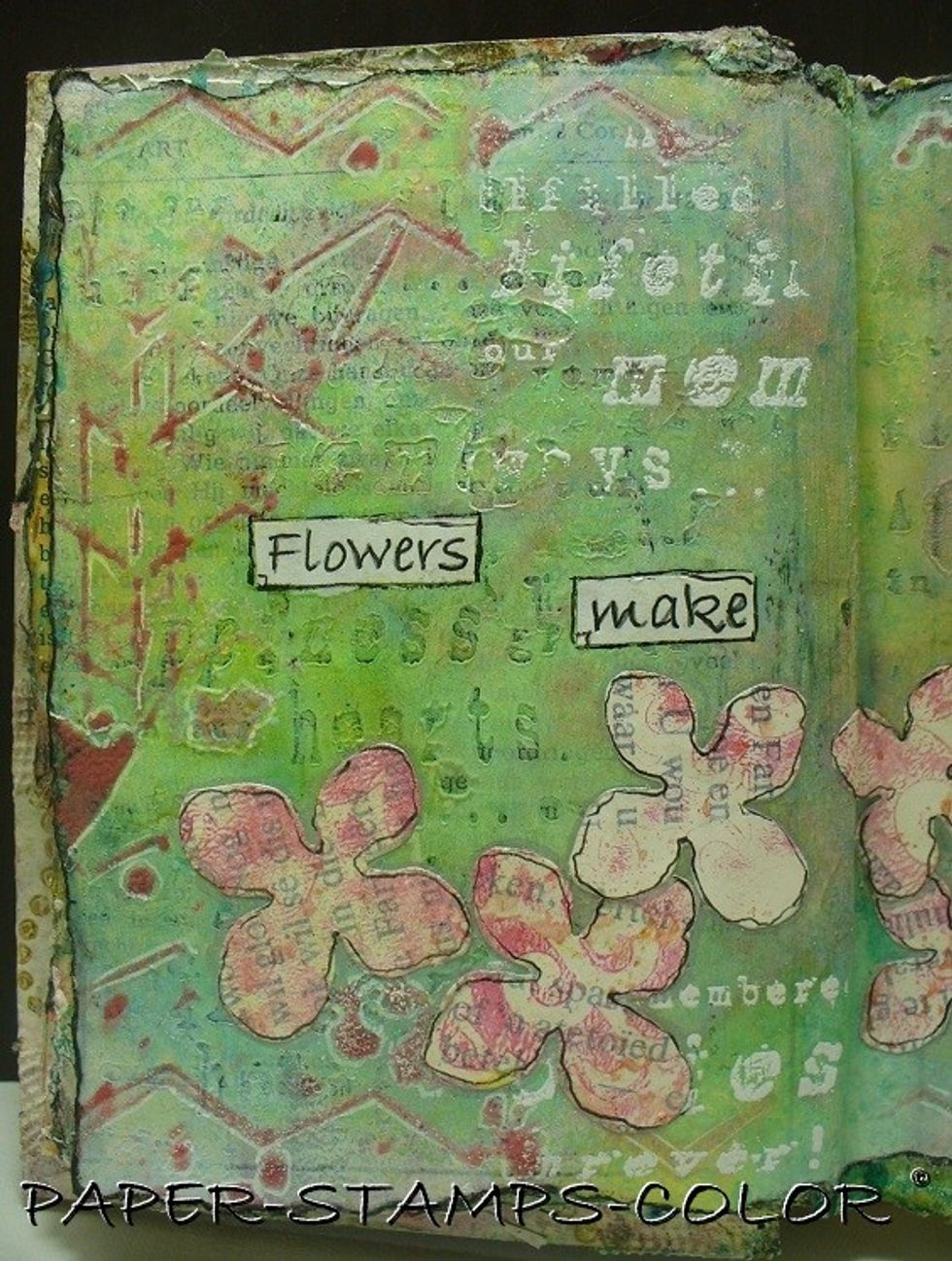 Flowers make..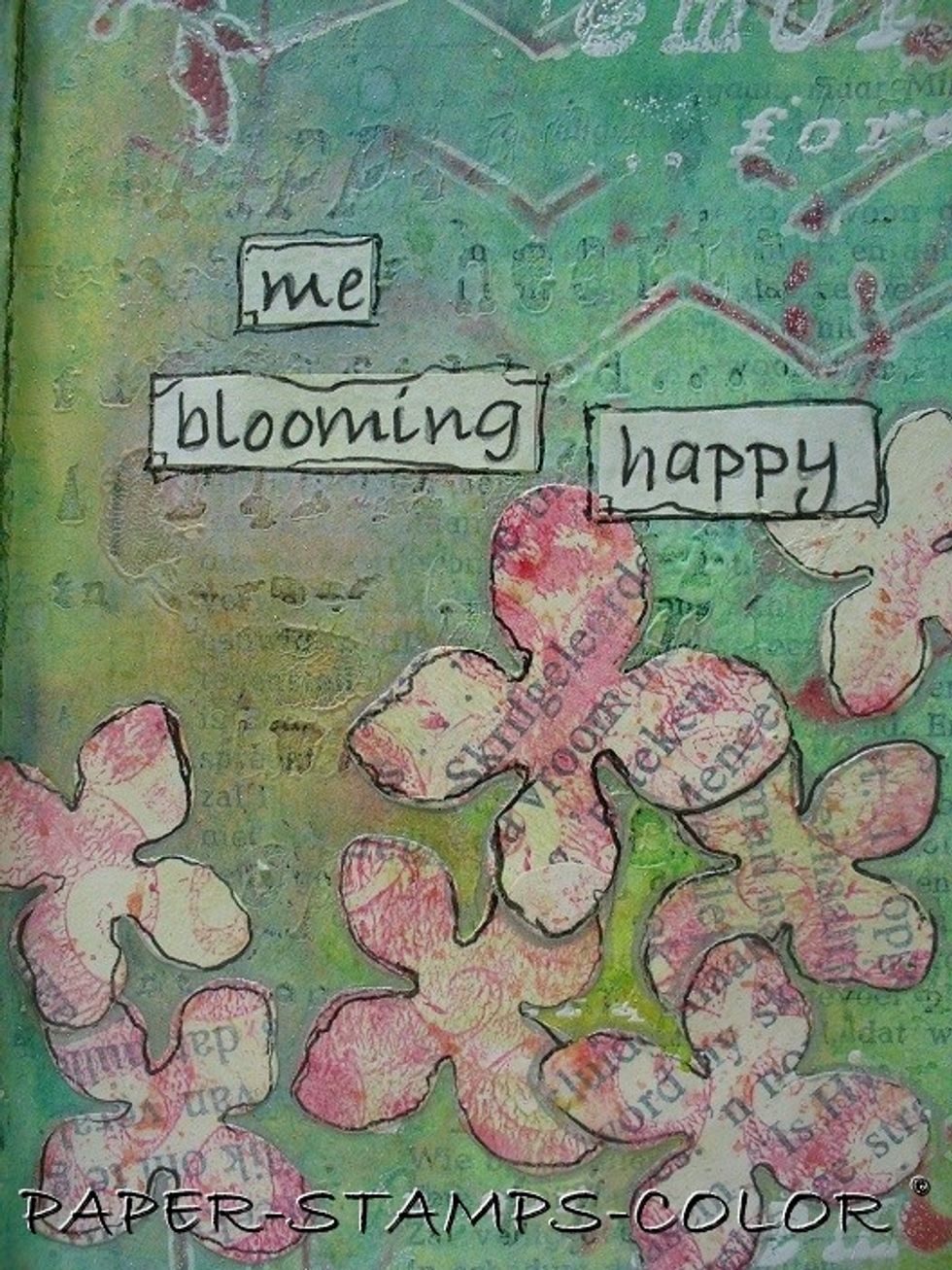 ... me blooming happy!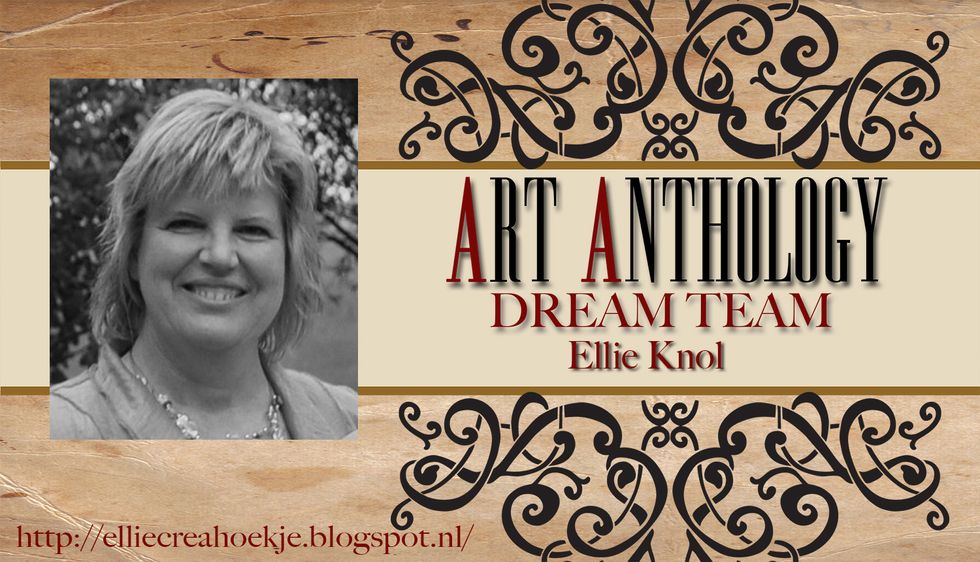 Hope you liked it and got inspired.
Granny Smith Colorations Color Spray
Glorious Colorations Color Spray
Barbie Colorations Color Spray
Peacock Feathers Colorations Color Spray
Chevron Stencil 6x9 list
gesso
palette knife
stamp from Magenta
Die from Simon Says Stamp
embossing powder white
embossing powder clear
Gothic Stencil
Art Anthology
Art Anthology is a manufacturer of dimensional mediums.\n\nCome chat with us in our Facebook Group: Art Anthology Adventures in Art