Make delicious, nutritious juice without having to buy the expensive equipment!
22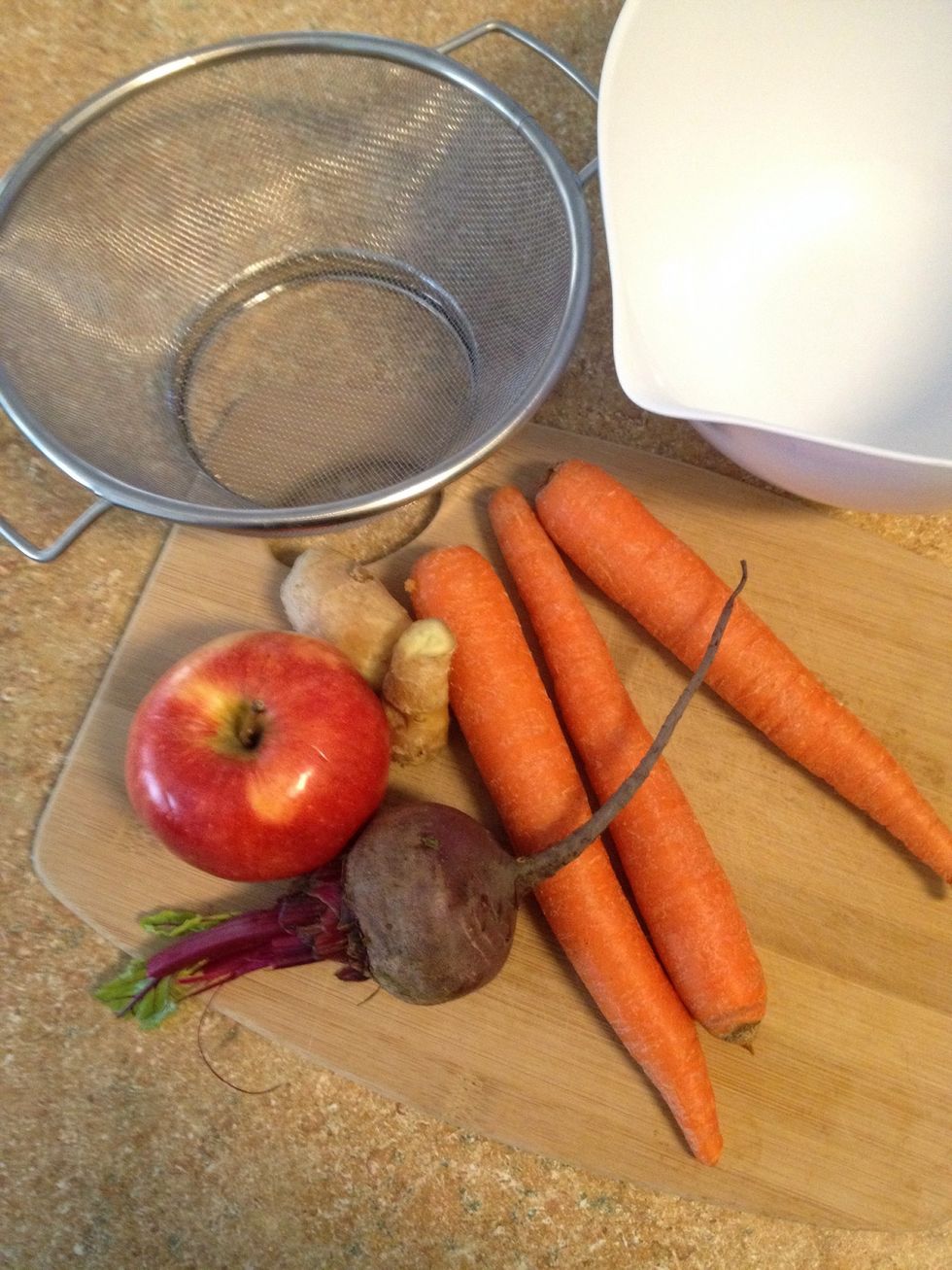 Get all your things, a cutting board and plastic gloves if you don't want your hands "beet" red.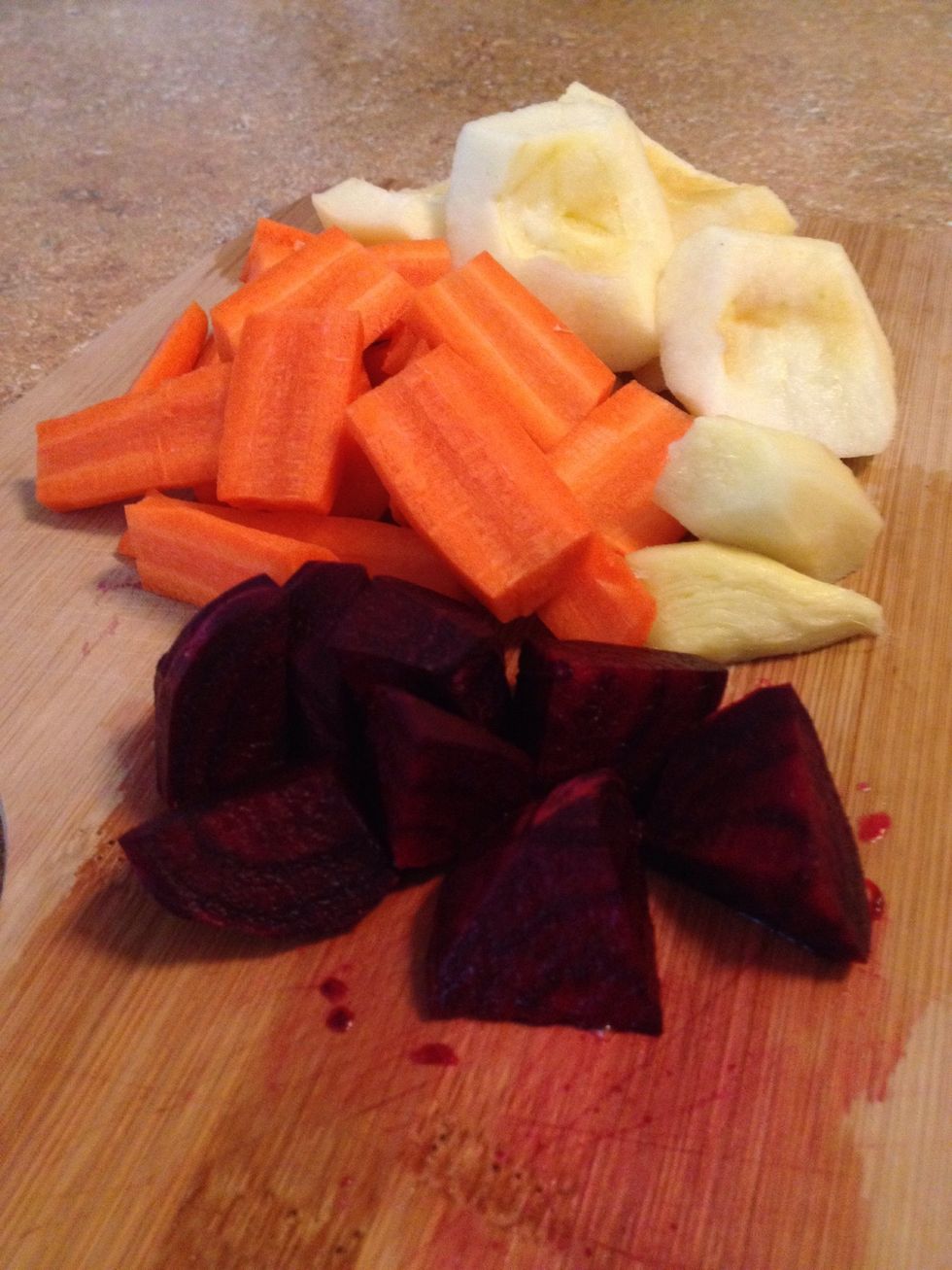 Carefully peel and dice fruits and vegetables and focus on peeling the least amount of skin possible.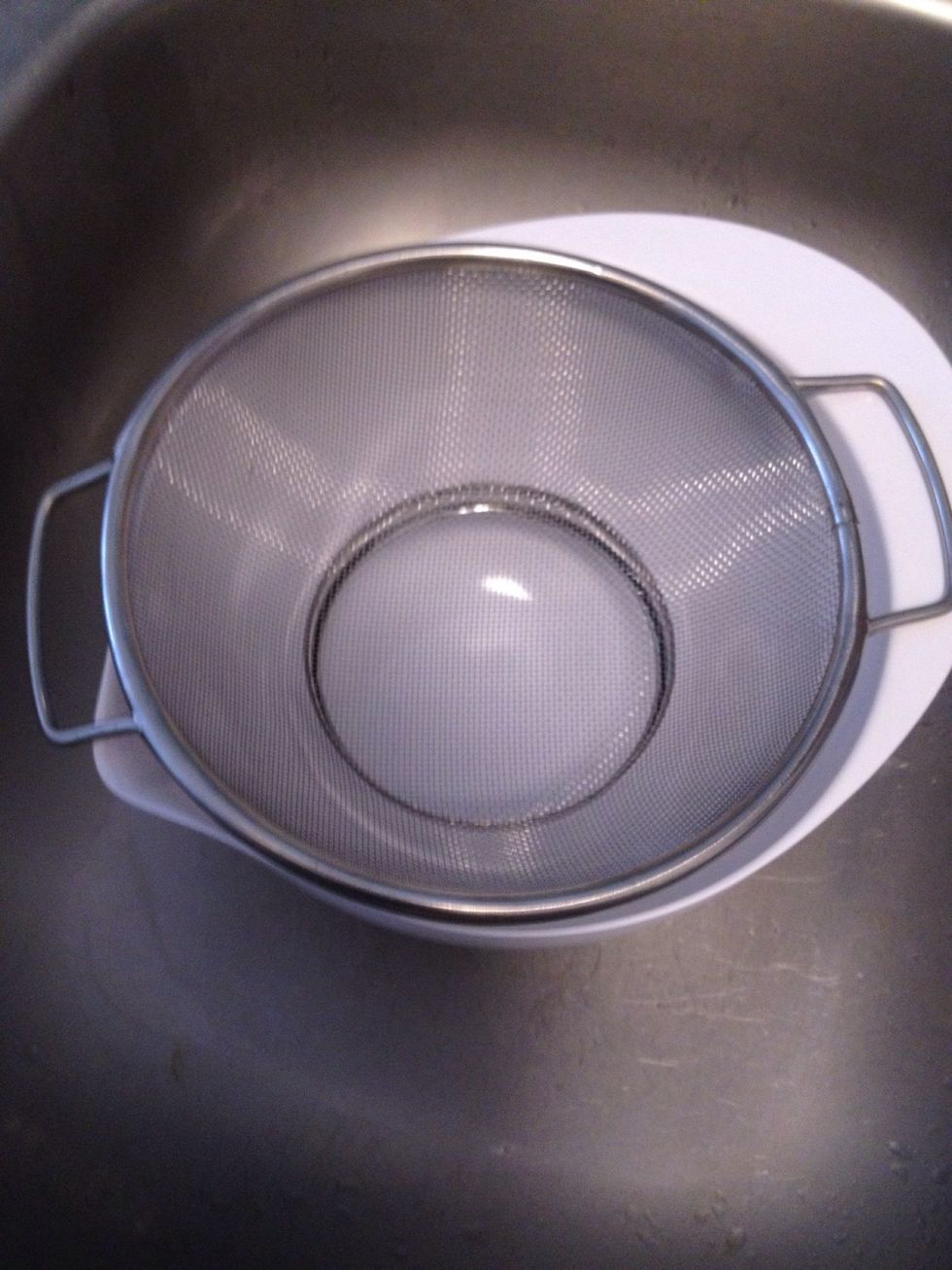 Set your strainer over the bowl in the sink just like so.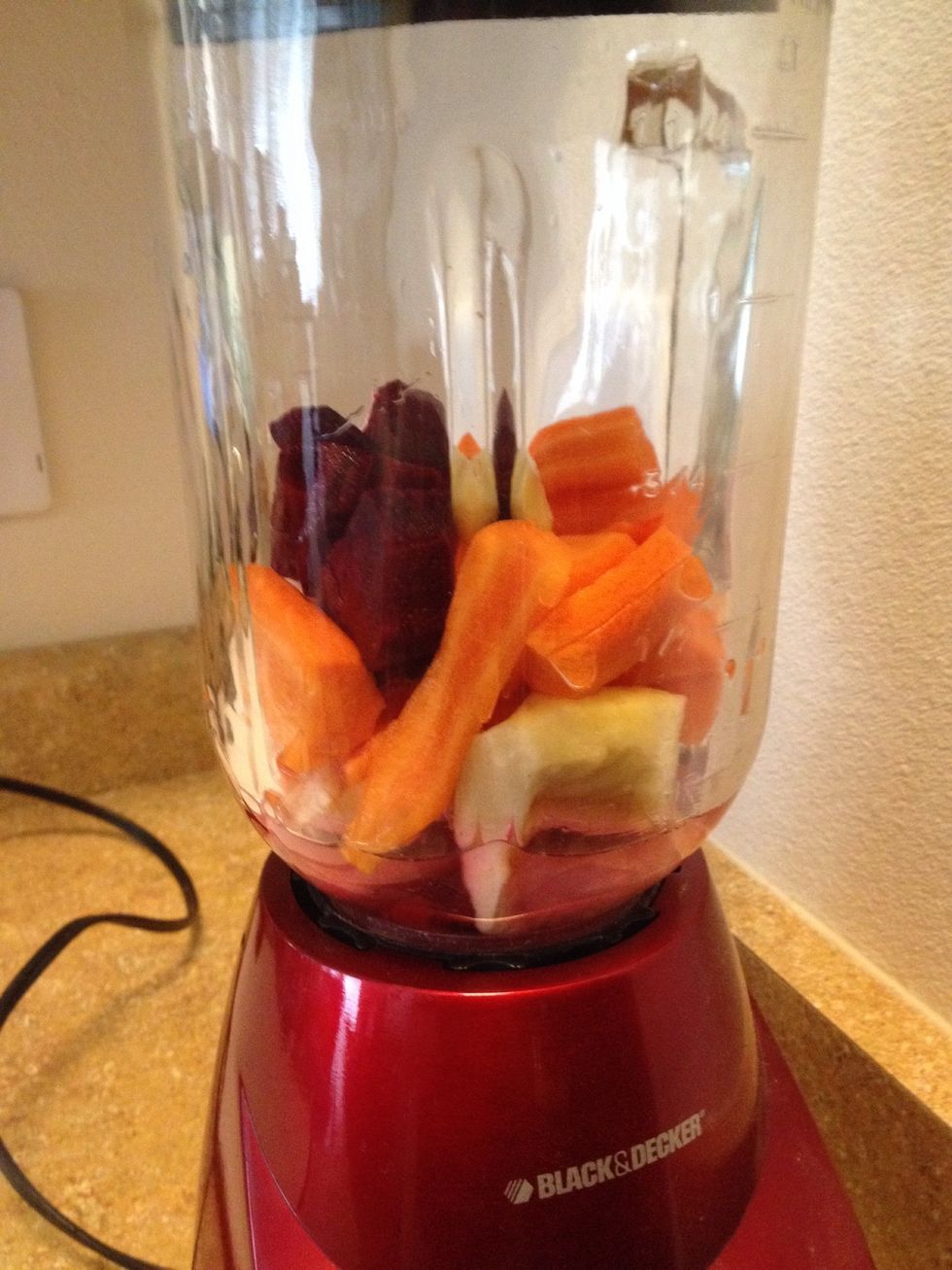 Drop apples in first, and you'll need just enough cold water to get things blending unless you have an amazing blender.
This will be the results of a proper blending.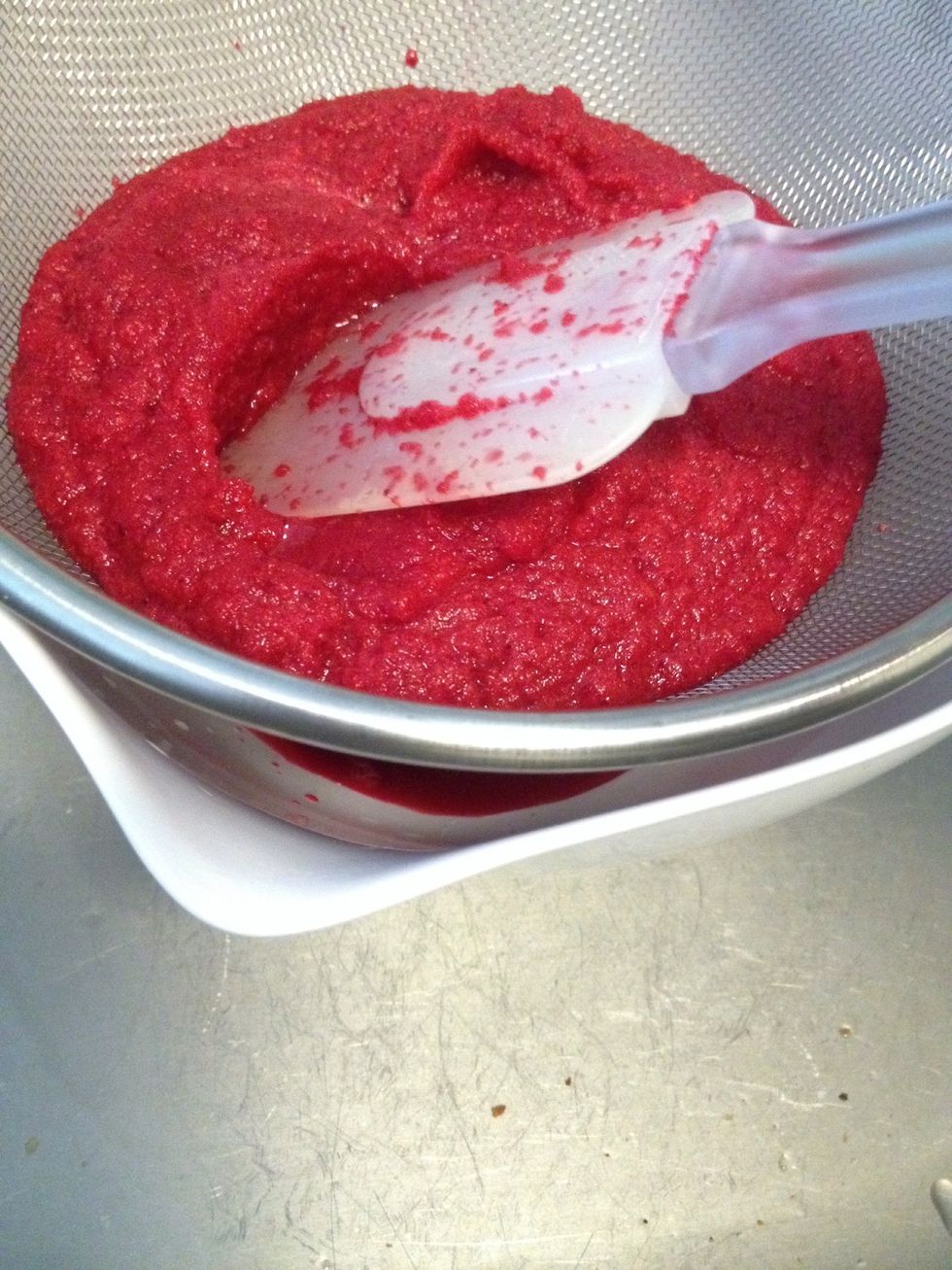 Strain a little bit at a time and discard pulp in garbage. I after I'm done I pour my juice, rinse my strainer and strain it once more to get any excess pulp.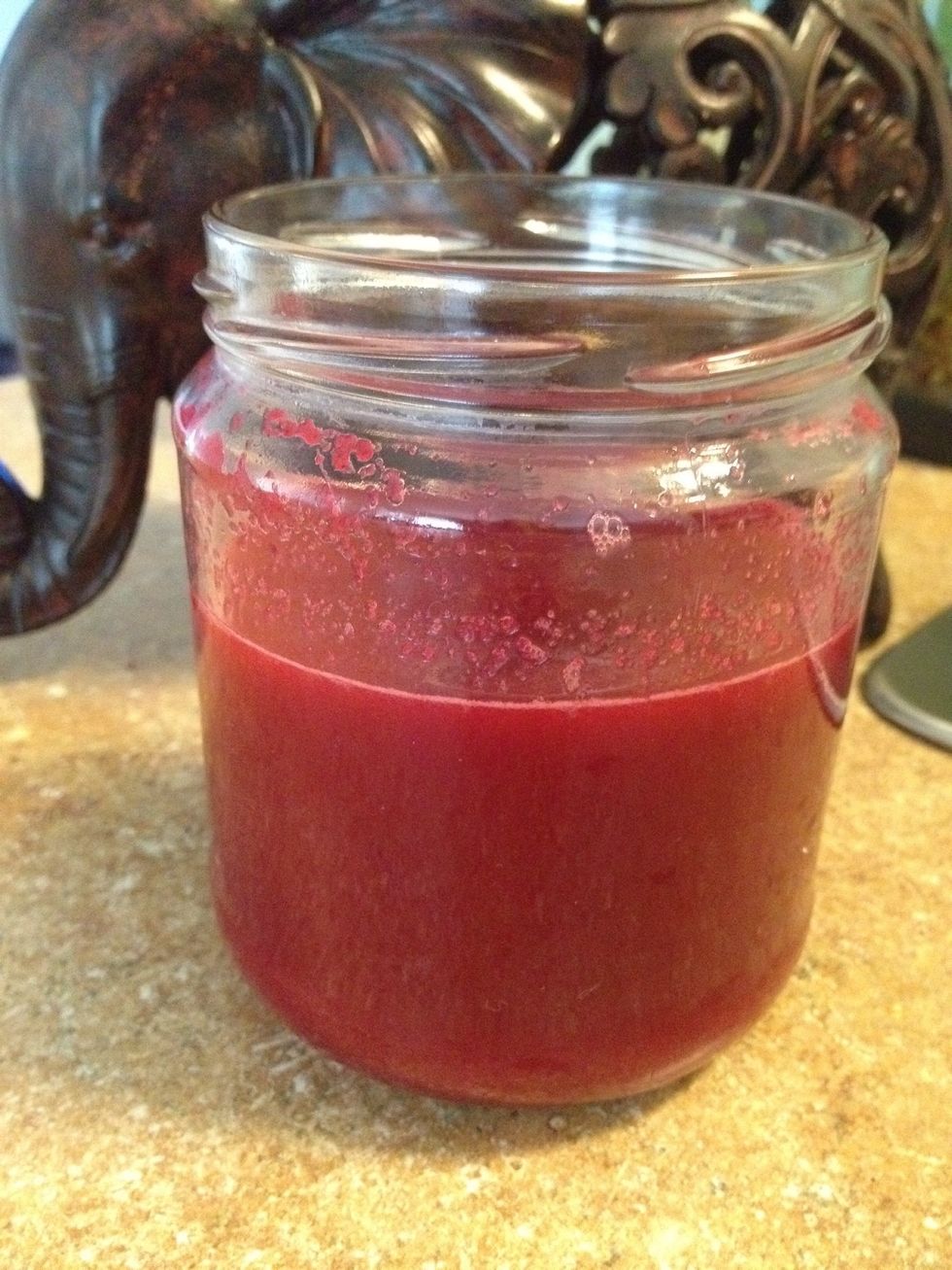 The finished product! Beet, carrot, apple and ginger juice. For some added deliciousness add fresh squeezed lemon to your juice :) enjoy!
Blender
Medium Bowl
Fine Mesh Strainer
Rubber Spatula
1 Beet
3 Carrots
Ginger Root (2 in.)
Large Gala Apple