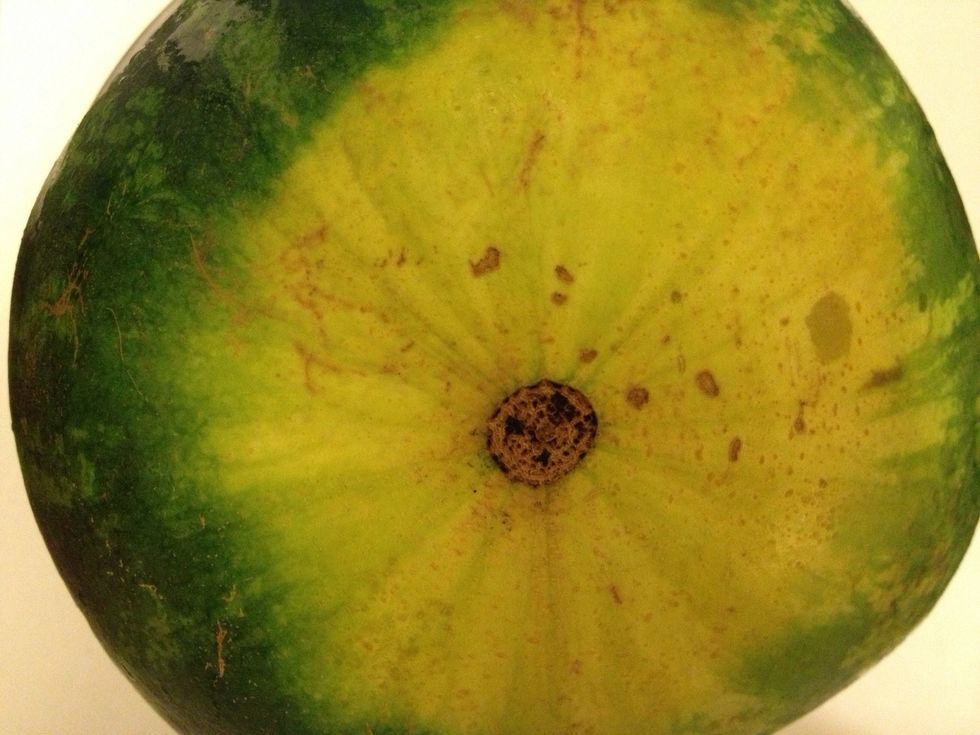 A good tip for picking out a sweet watermelon is to get the one with the largest yellow bottom in the bin.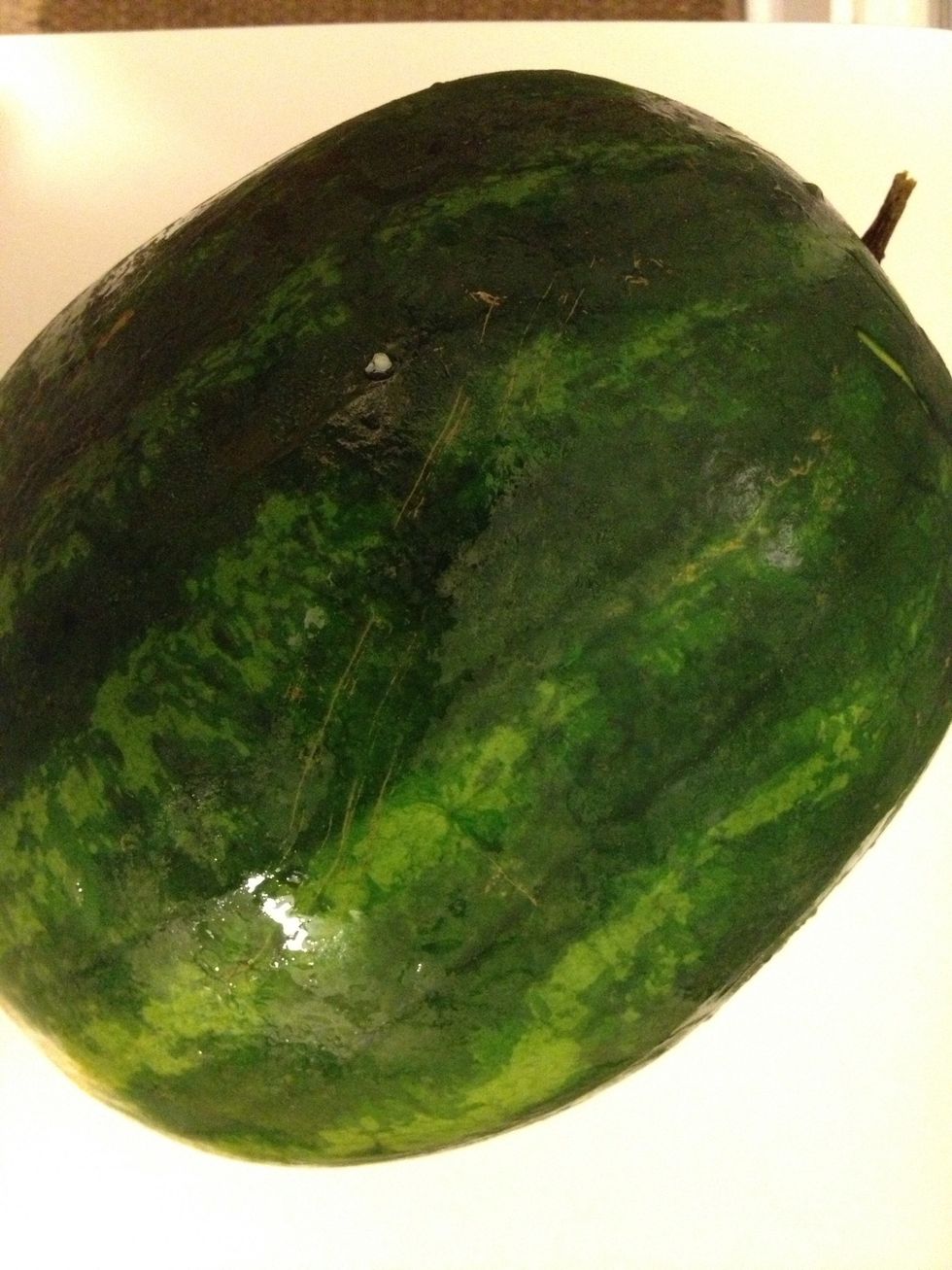 Clean and wash the watermelon.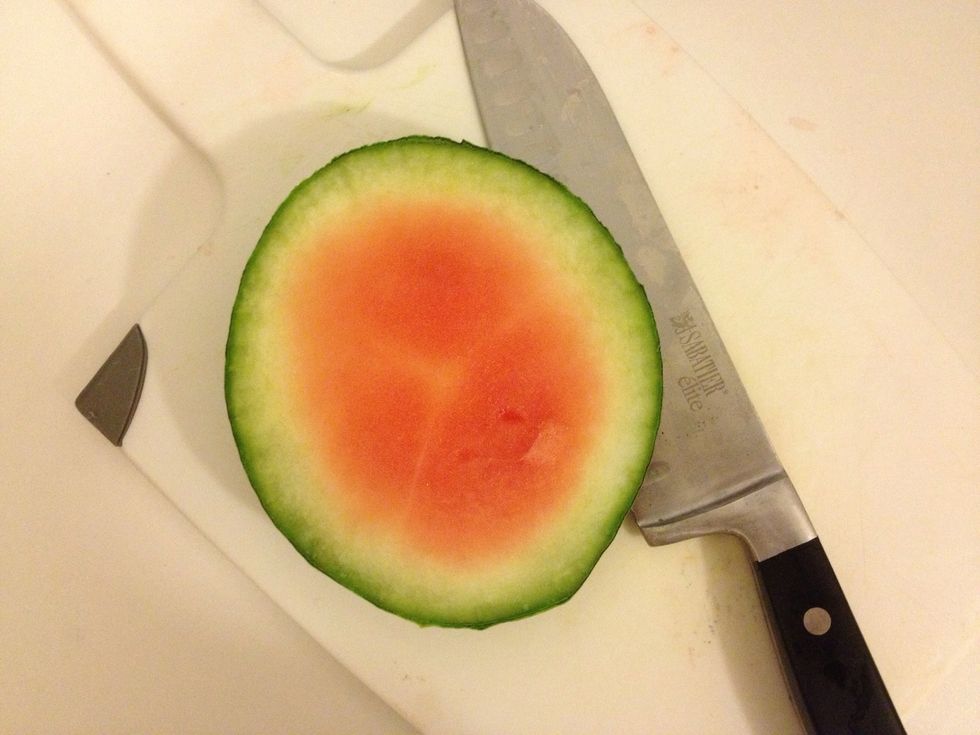 With a knife, lop off the top.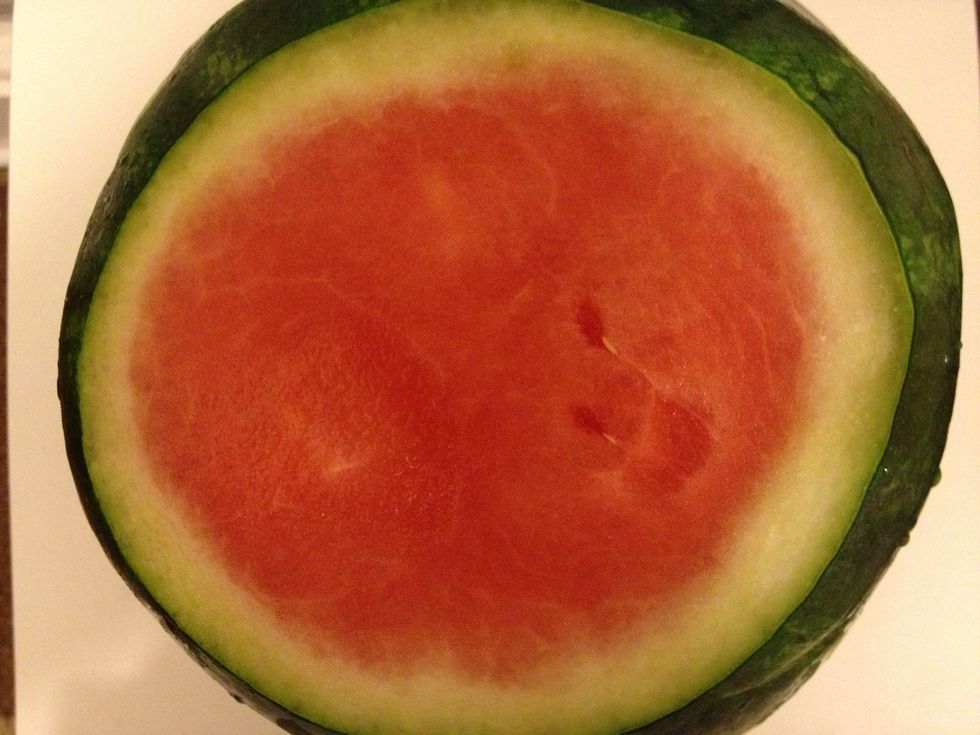 Stand the watermelon in an appropriately sized bowl.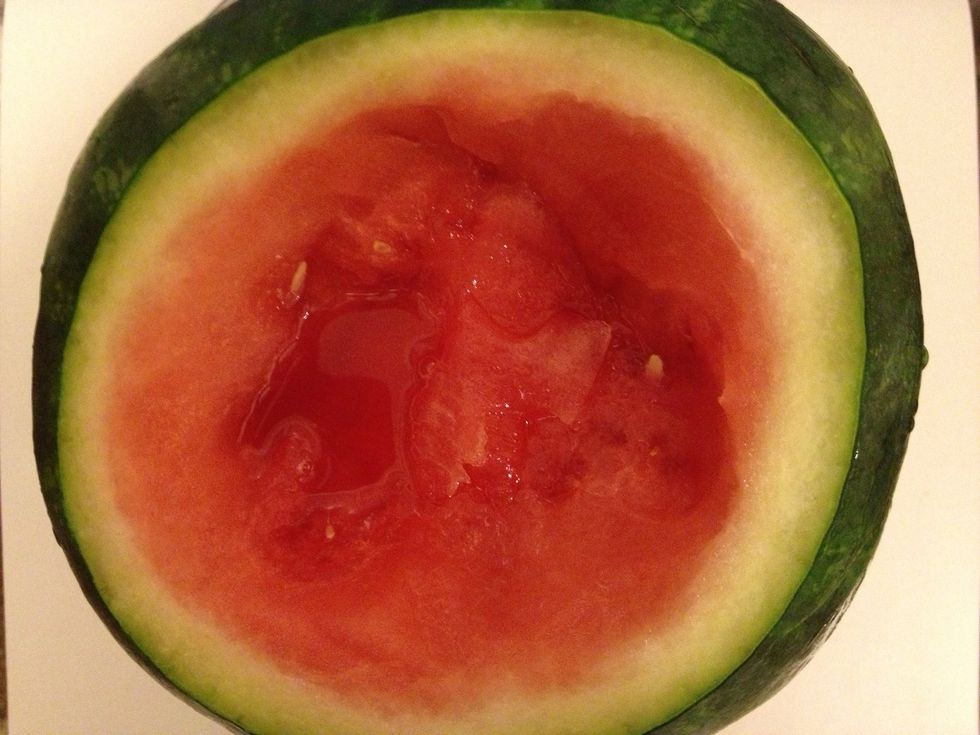 With a spoon scoop out some of the meat, place in a small bowl and set aside.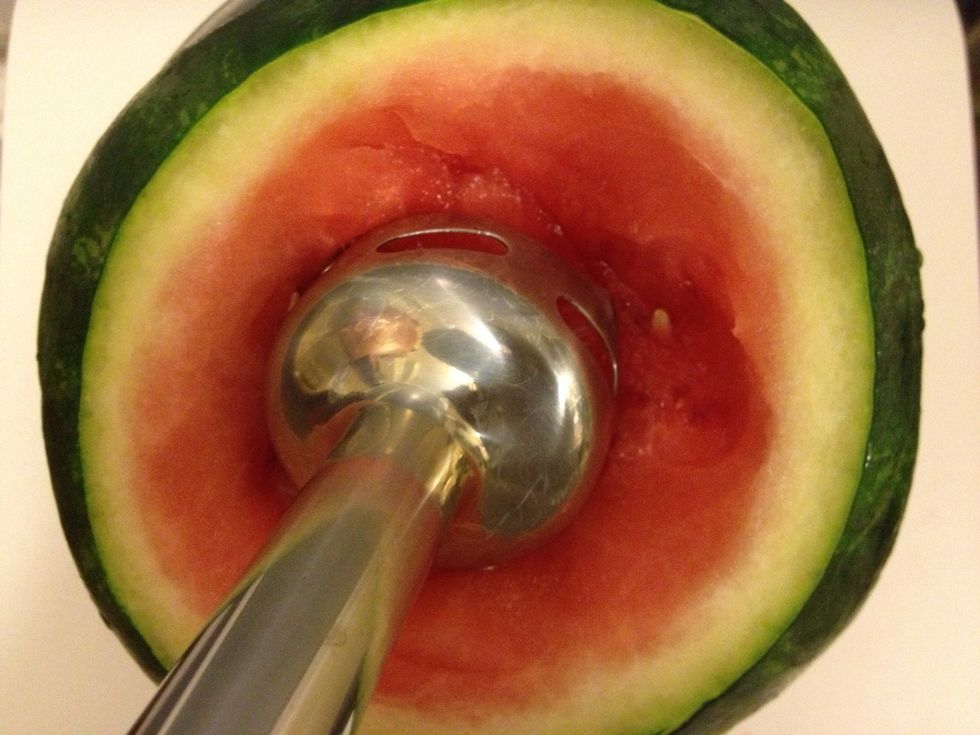 With the hand blender, slowly work your way down to the bottom. Be careful not to push too hard.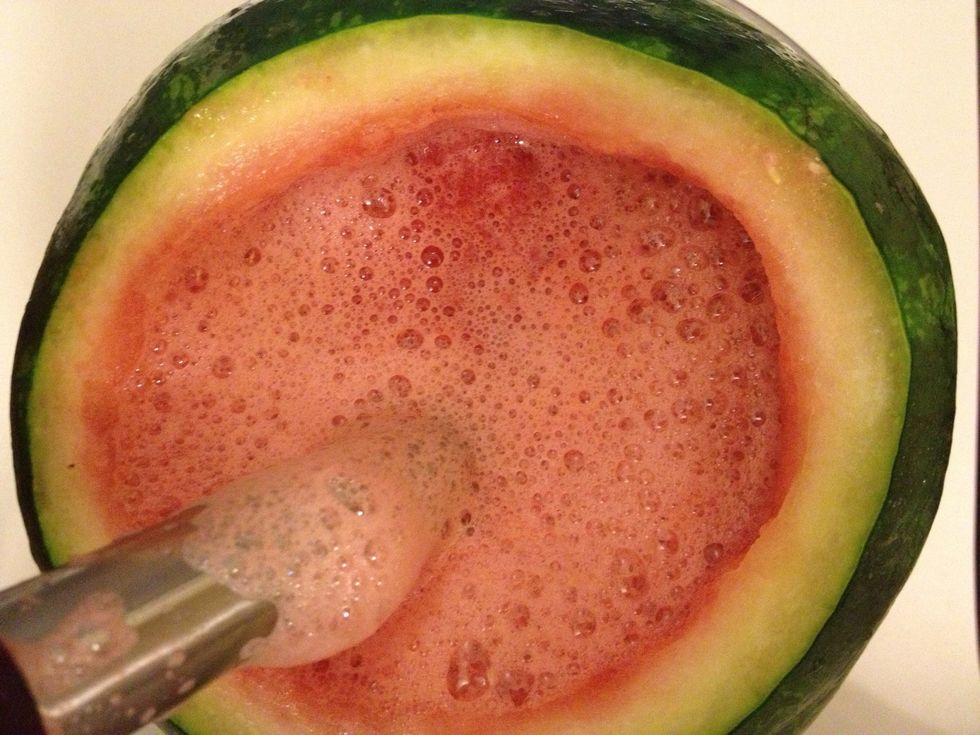 Push the blender up & down, side to side. Make sure to scrape the side of the watermelon as well.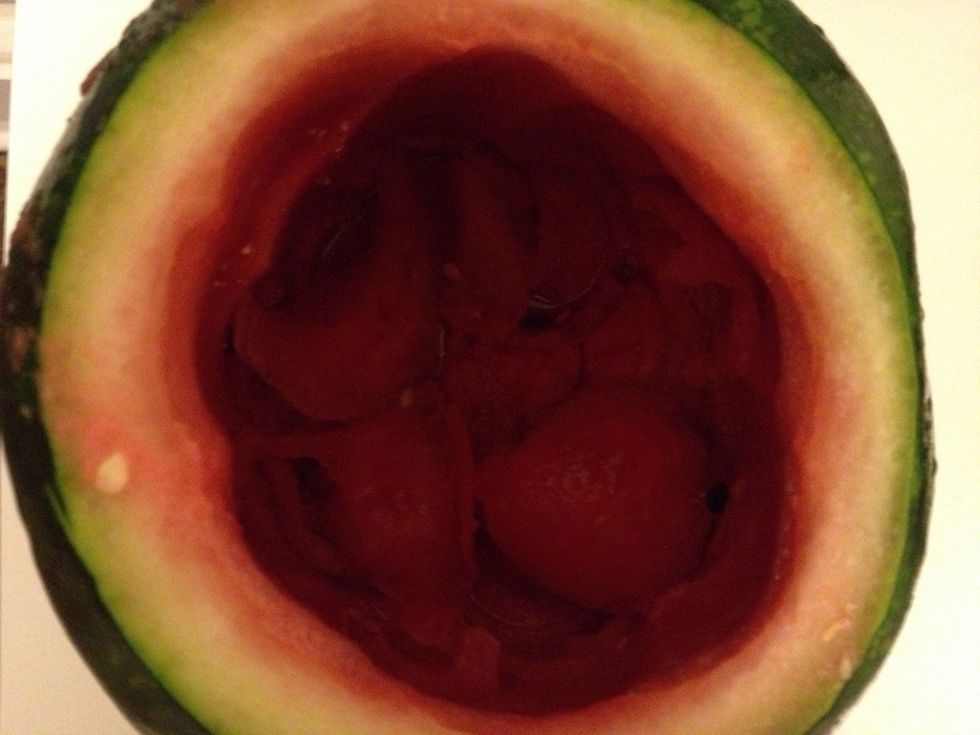 Pour juice into a pitcher. Place reserved watermelon meat back into the cavity and blend again.
NOTE: After the first pour I figured out that cutting a V-notch on one side helps with pouring the juice into the pitcher more accurately.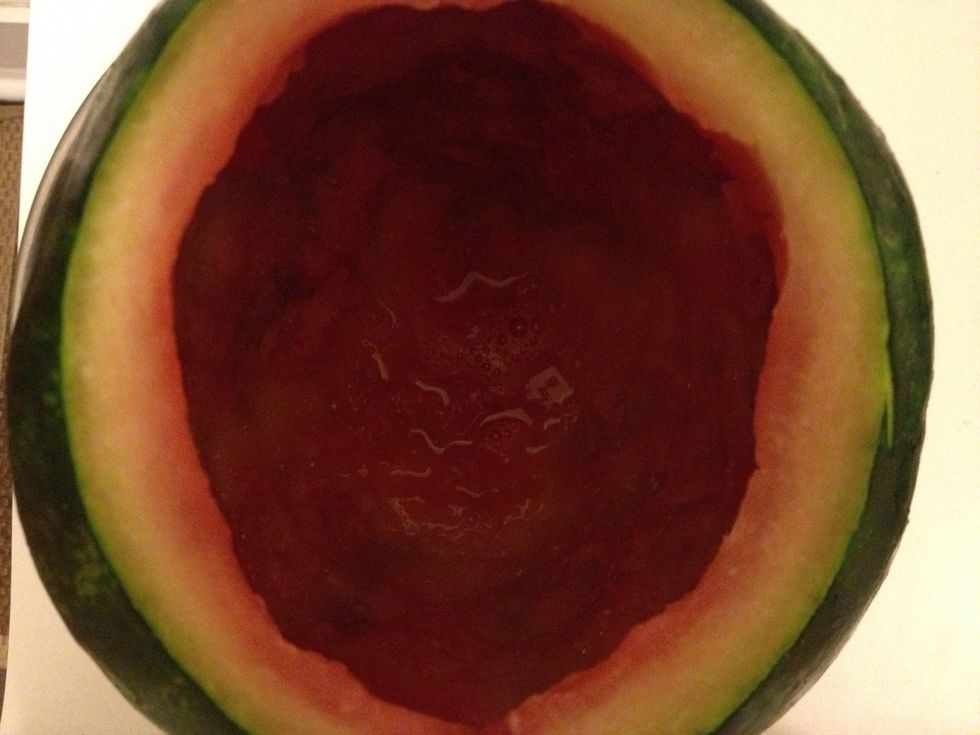 Pour remaining juice into your pitcher. You'll end up with a cleaned out, hollowed out watermelon.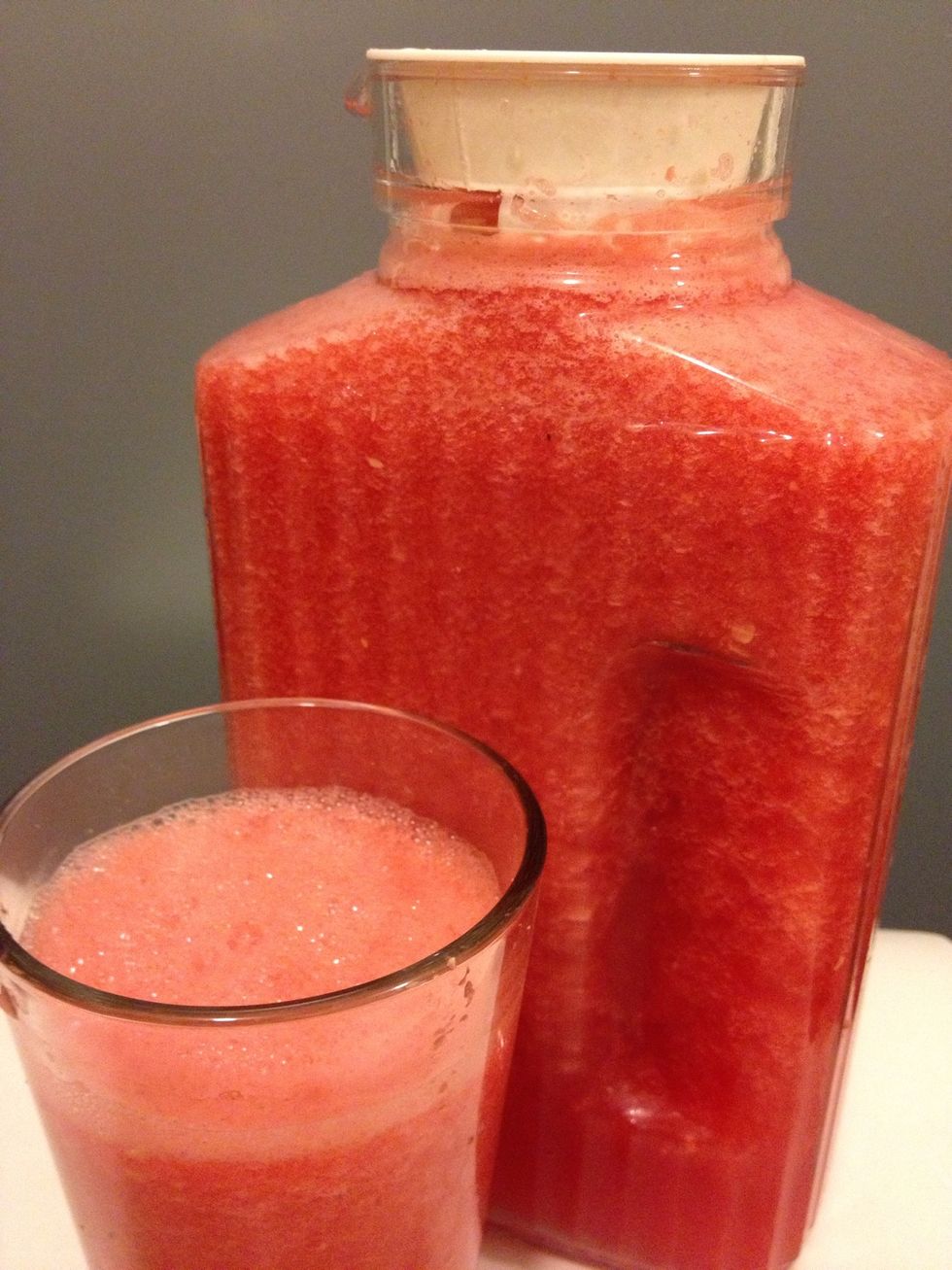 Et viola! Fresh watermelon juice. Flavour with lemon juice, ginger, & honey for a refreshing summer drink. Or combine with orange juice. Or just drink straight up with a couple of ice cubes. Enjoy!
1.0 Seedless Watermelon
Knife
Chopping board
Hand blender
Bowl
Small bowl
Spoon