When cutting your fruit, leave the skin on the lemon but not the orange and kiwi. And obviously take the skin off the banana. (buy in bulk, it's cheaper in the long run. @ places like farmers markets)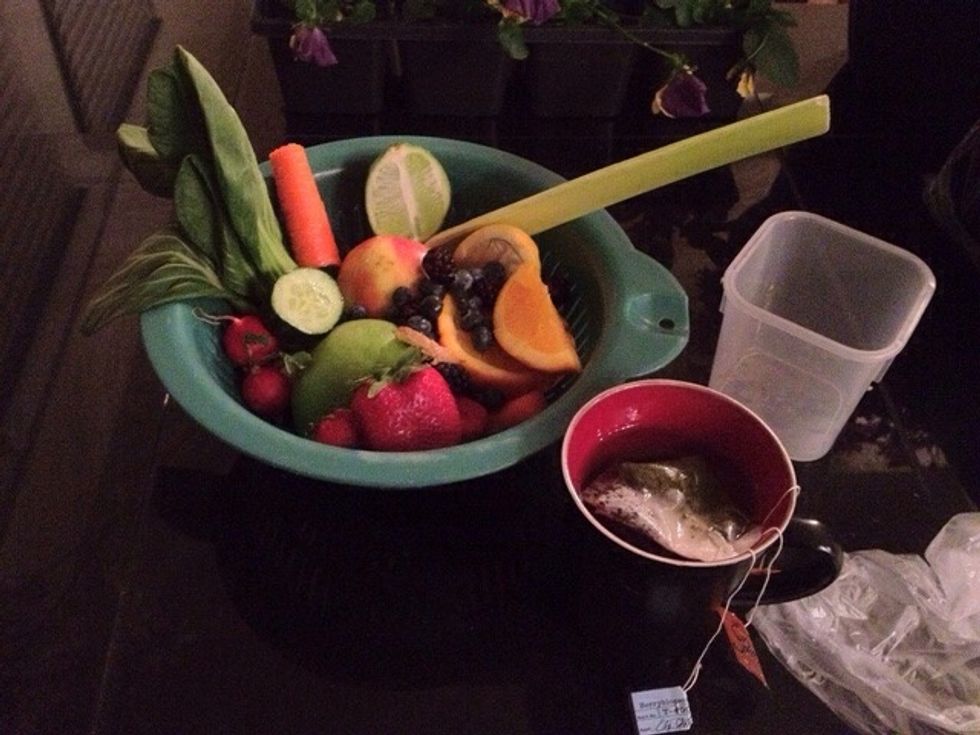 I personally water the juice down with a jasmine and green tea mix. Juicing the green vegetables first before the fruit. Costco is also a good place to get your fruits and veggies.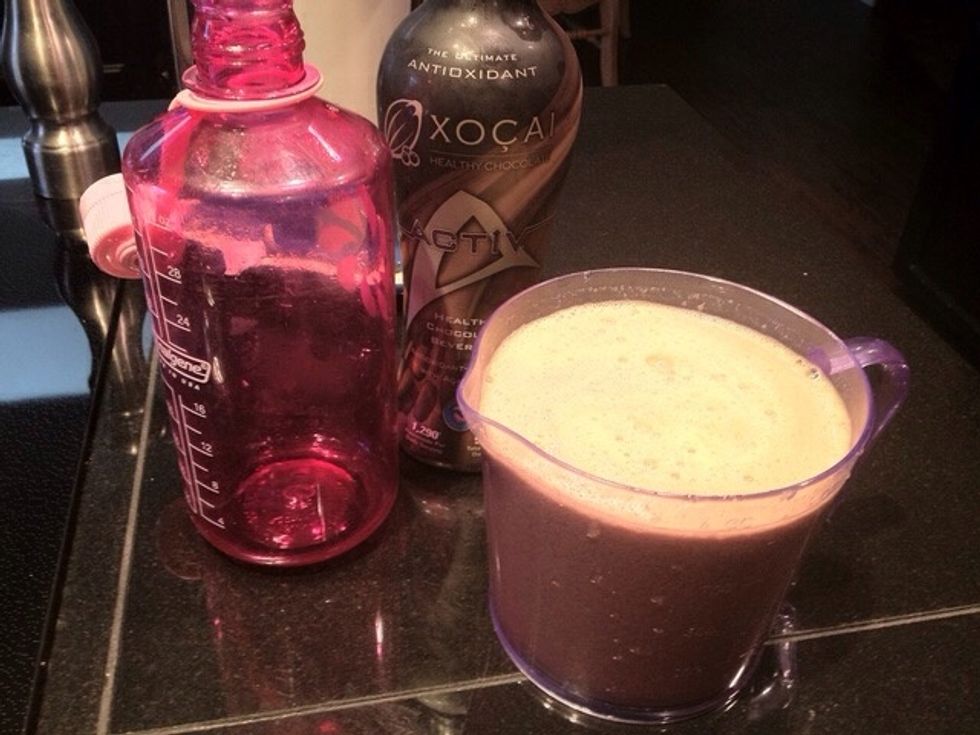 When my juice is finished, I add a shot of Xocai which is very high in antioxidants. Mix. I make 32oz. for my meal; most will consume less. Save extra in the fridge no longer than a day.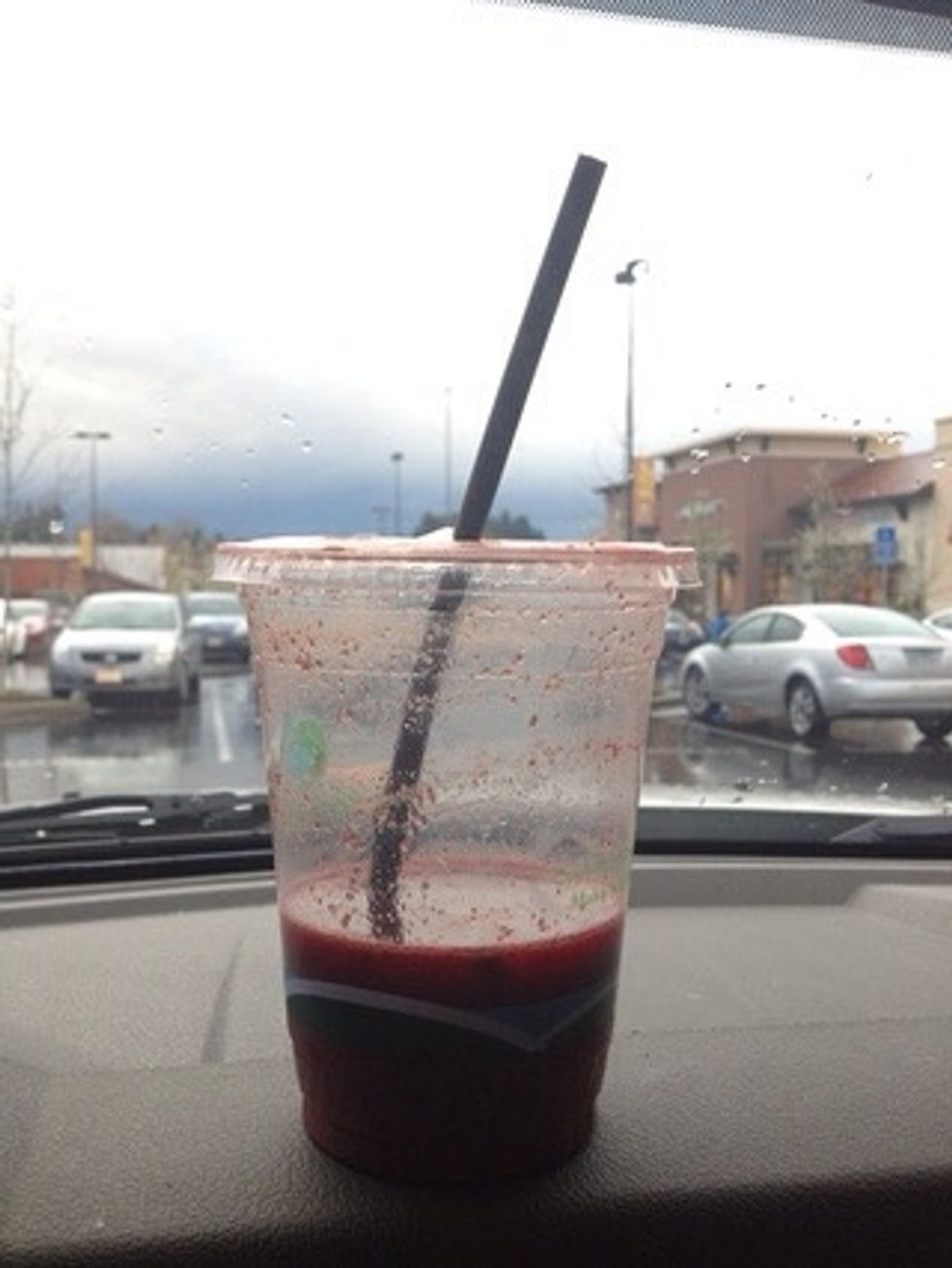 If you do a Reboot (from 3 - 60 days), where you drink all your meals, check with your doctor before doing it and get ready to loose tons of weight and have tons of energy! I also eat almonds with it.
Note: when making 'all day' quantities, use multiple containers to organize your daily meals. 1 day at a time. This keeps the juice from loosing its nutrients. It's also easier to grab and go all day.
* This is not a replacement for solid foods. It should only accompany your daily diet. Always ease into any drastic lifestyle change. Most importantly, you need to exercise to burn that energy! *
1.0 Juicer
1.0 Blender
1.0c Jasmin & Green Tea Mixture
1.0bnch Bok Choy
1.0 Brussel Sprout
1.0 Celery Stick
1.0 Carrot
1.0 Cabbage Leaf
1.0 Kale Leaf
1.0 Orange
1.0 Lemon
1.0 Apple
1.0c of mixed blueberries, blackberrys, and Strawberries
3.0oz Cut Pineapple
1.0 Pear
1.0Tbsp Mint Leaves
1.0pch Cayenne Pepper
1.0 Radish
1/2 of a Beat
1.0 Clove of Garlic
1.0bnch Watercress
1/2 Cucumber
1.0 Kiwi
1.0 Bananna (blended in blender and added at the end)
1.0Tbsp of water to add with the bannana in blender
2.0cm slice of ginger added to blender with bannana
1.0 shot of Xocai (if you can get it)
1.0 or more containers to hold juice