Plan your trip! Cheapest fares show up about 21 days before you travel. Plan accordingly.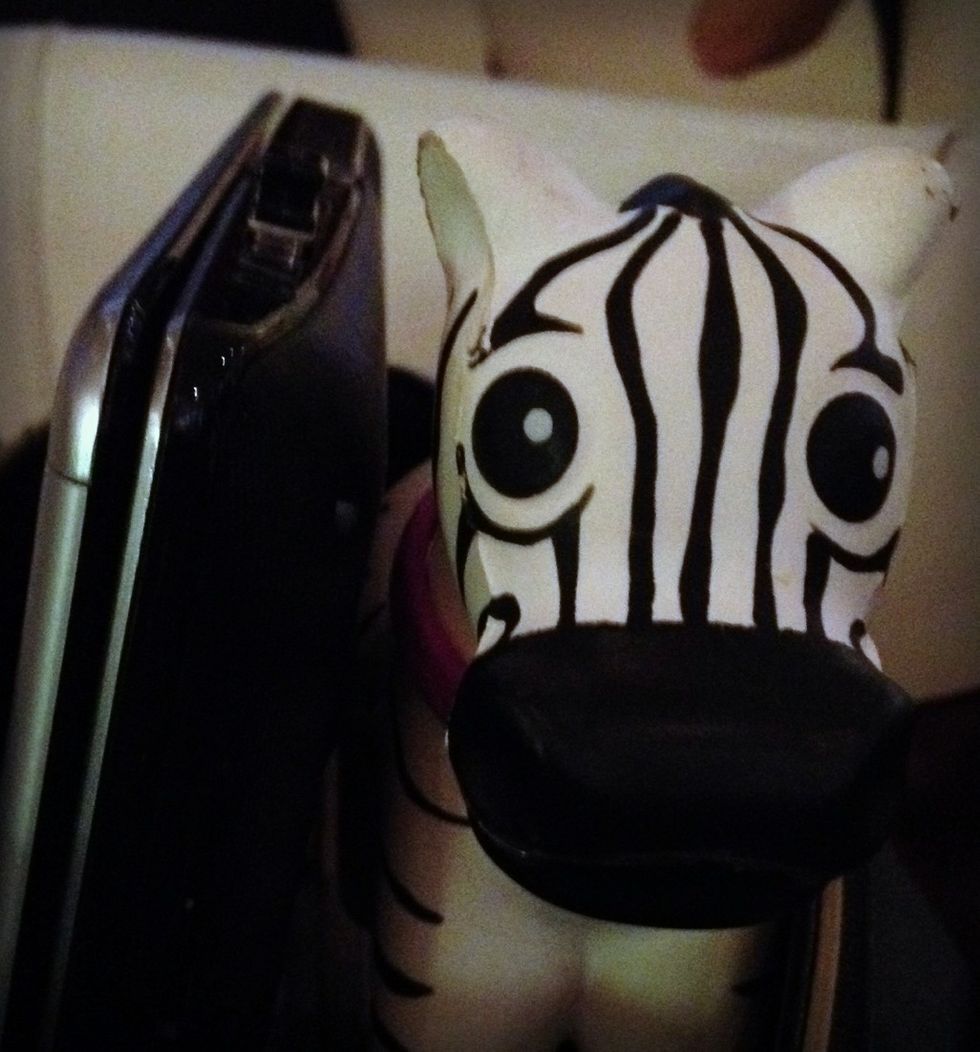 Be sure you have your travel buddy. #astdzebra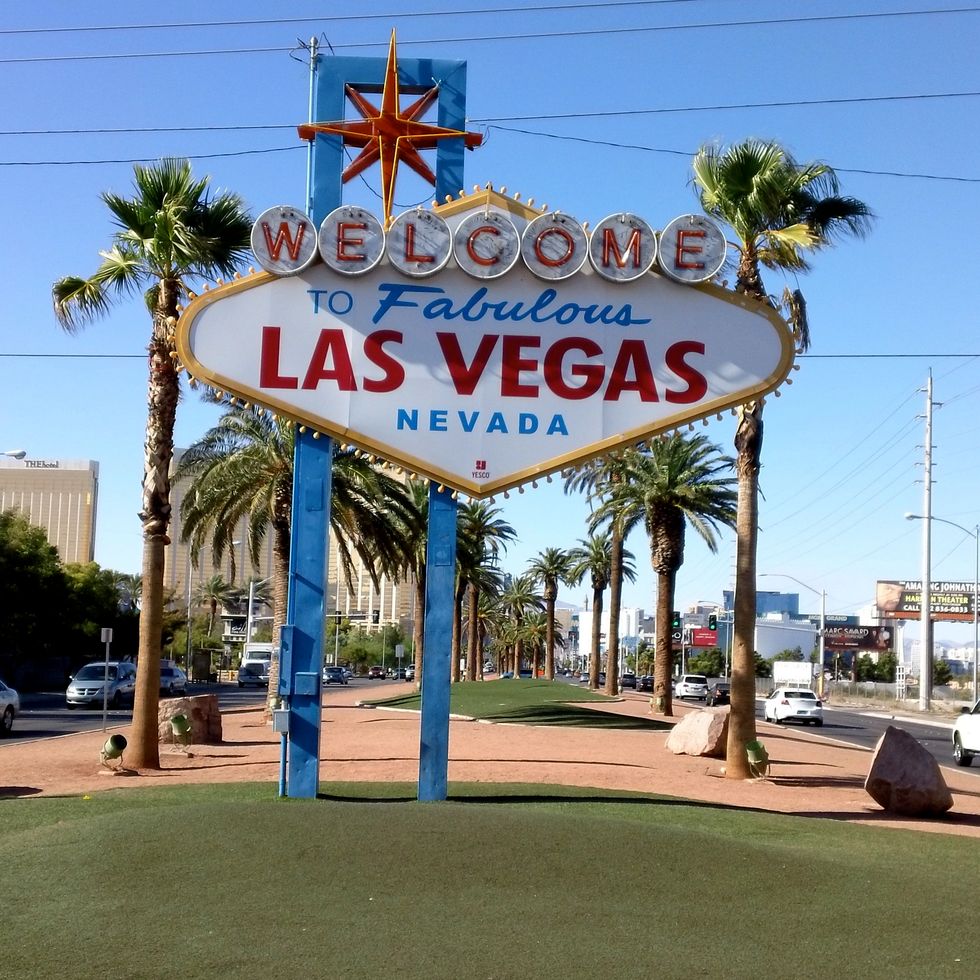 OMG! I'm in Vegas! Time to find the hotel.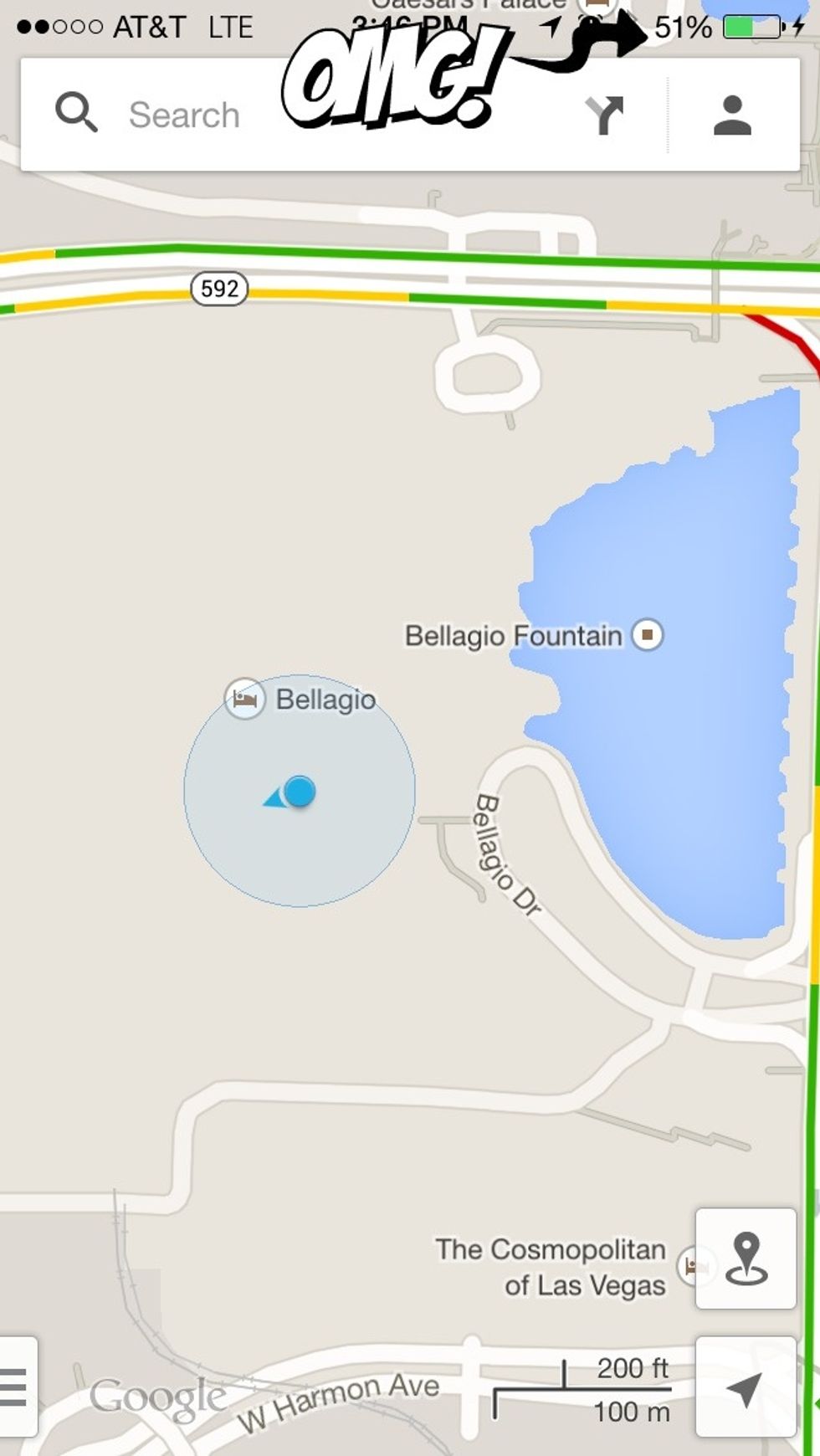 Eek, time to find that portable charger. ABC's of conferences... Always Be Charging.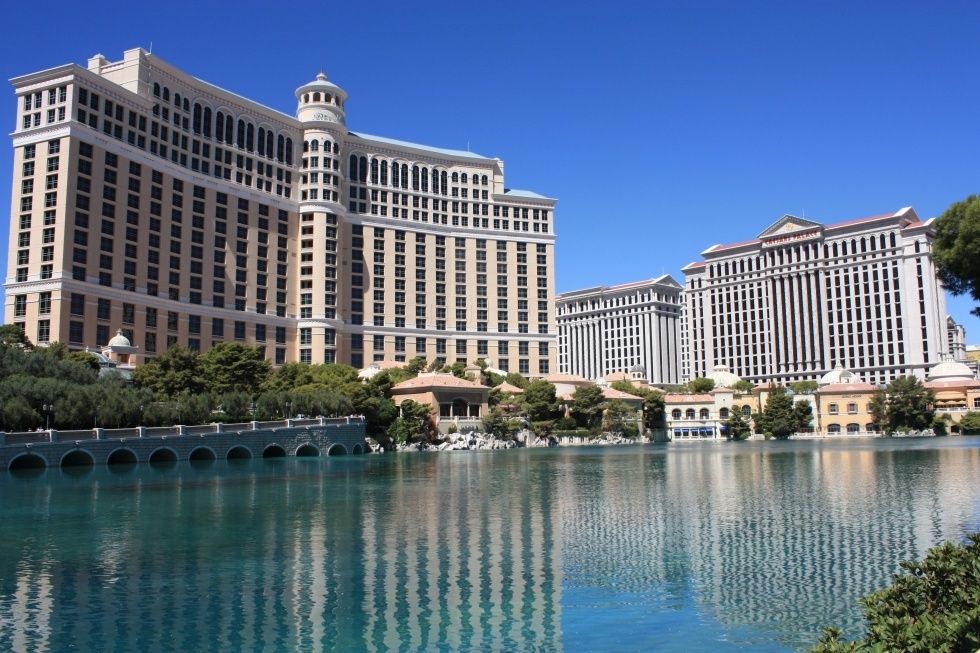 Ohhh....Ahhhh..... Feeling the excitement.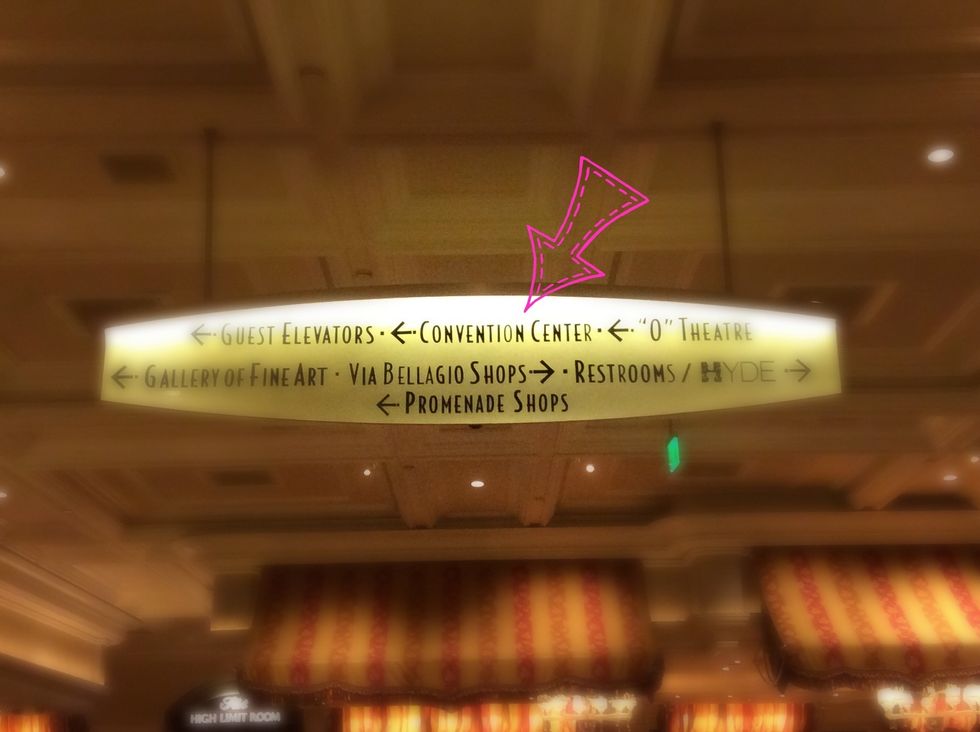 Find the convention hall so you can register and get all your important information.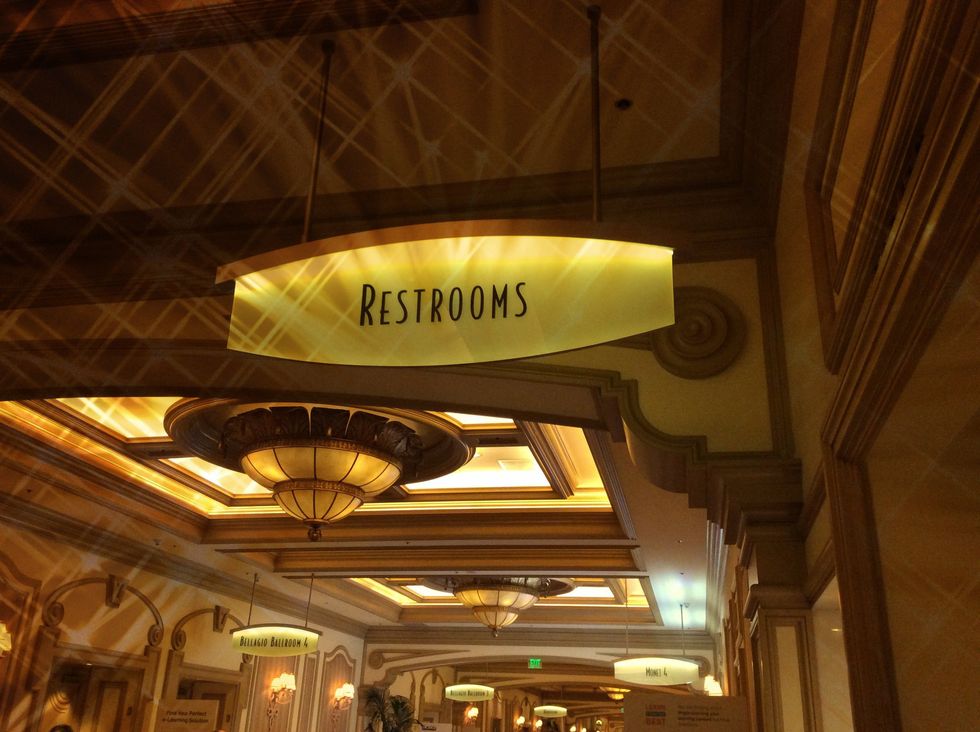 Okay - this is important information too.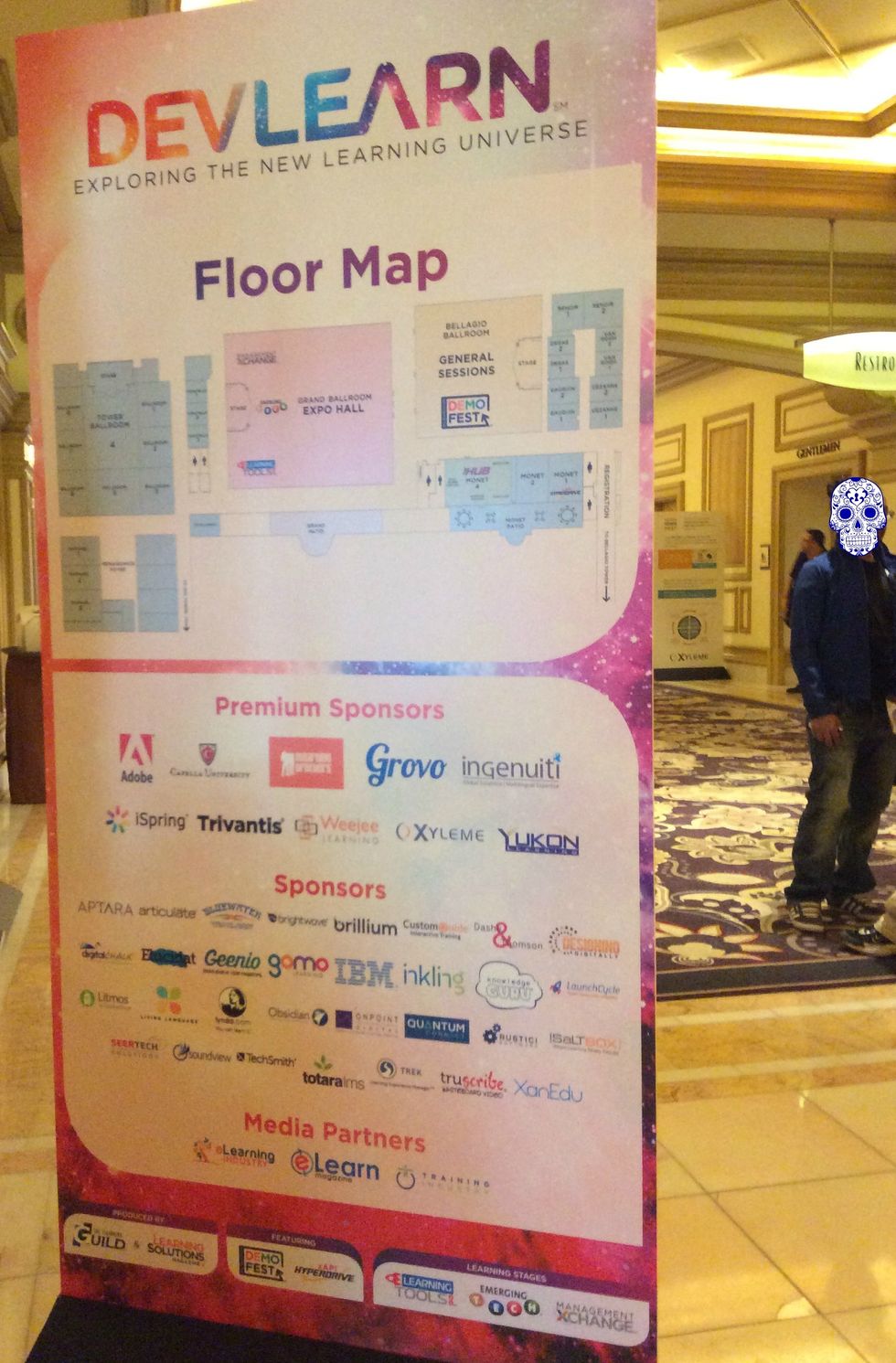 Find the maps. This is a big place, so it's easy to get turned around. However there are always happy smiling people around.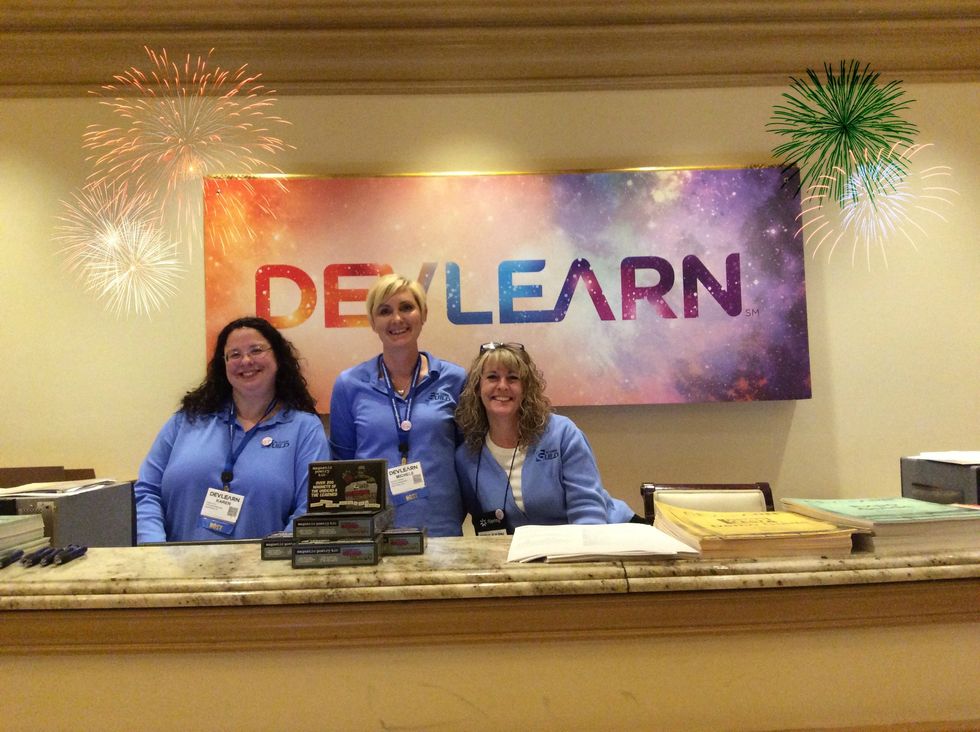 Happy.Smiling.People.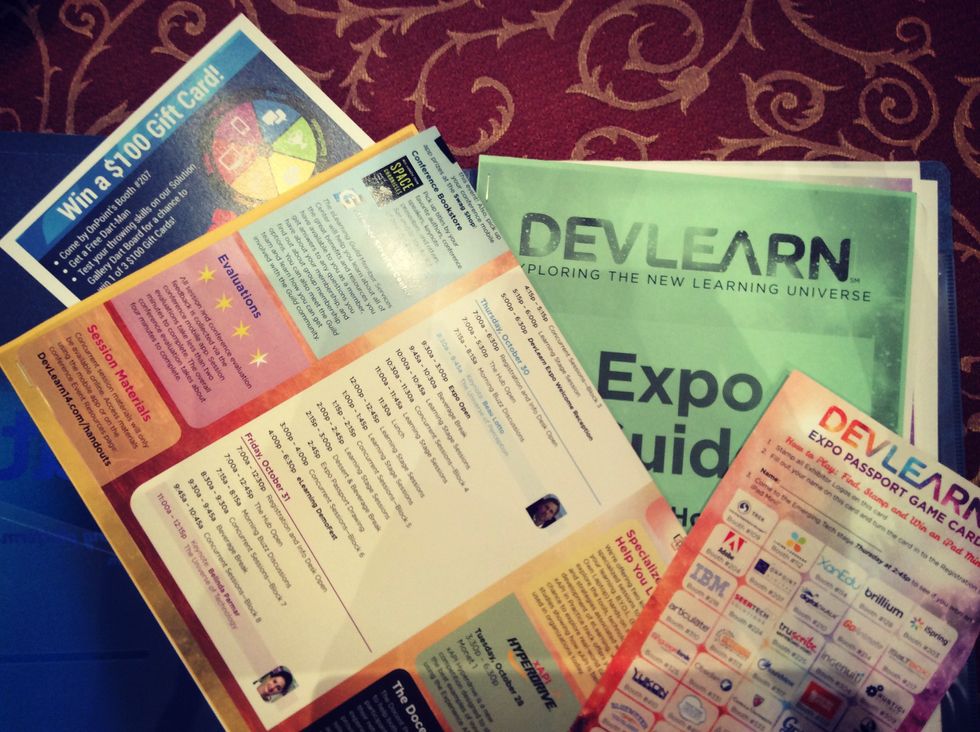 STUFF. So much stuff! But do yourself a favor and read through the session agendas so you aren't lost the first day.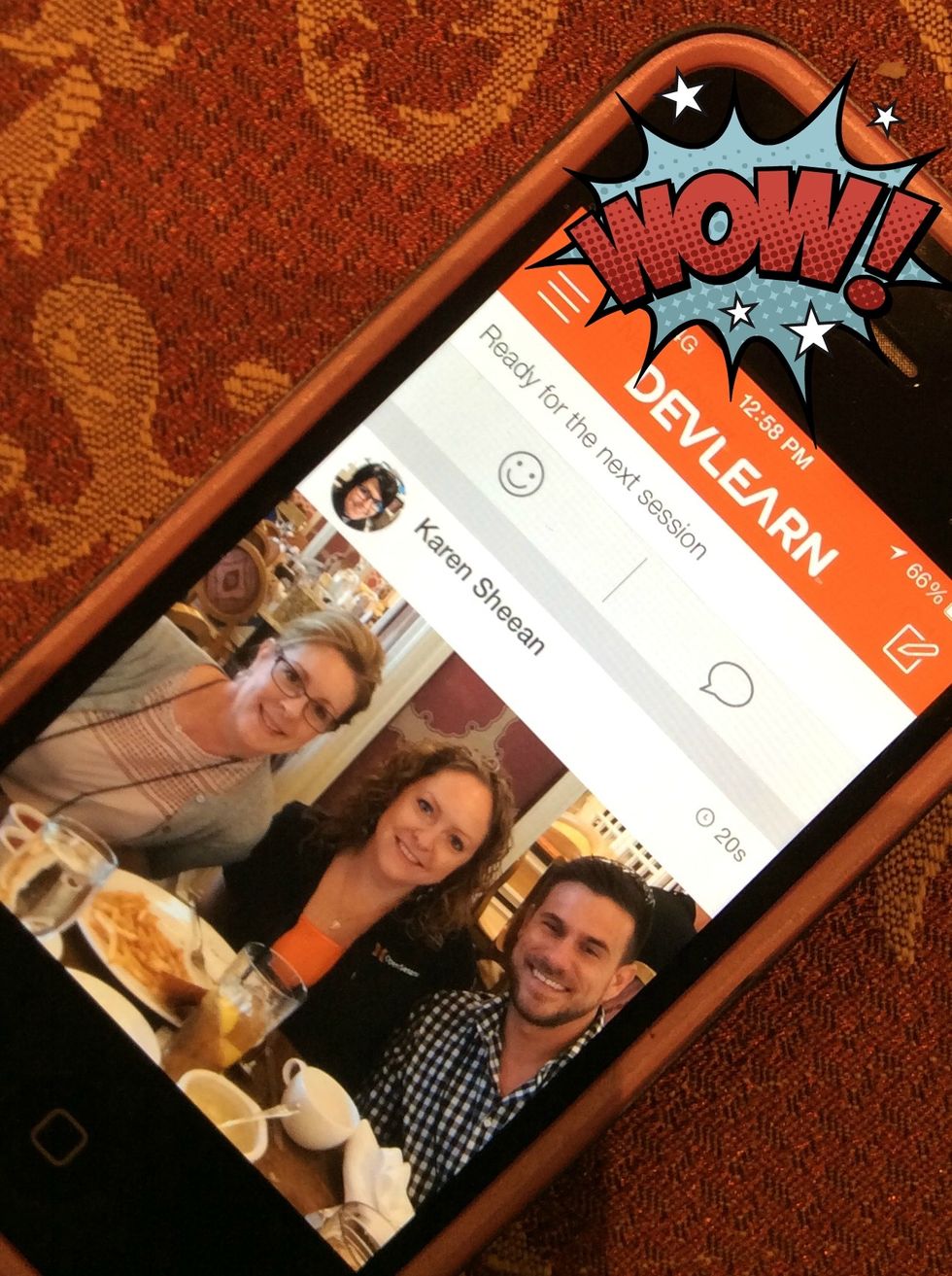 And there's an app for that!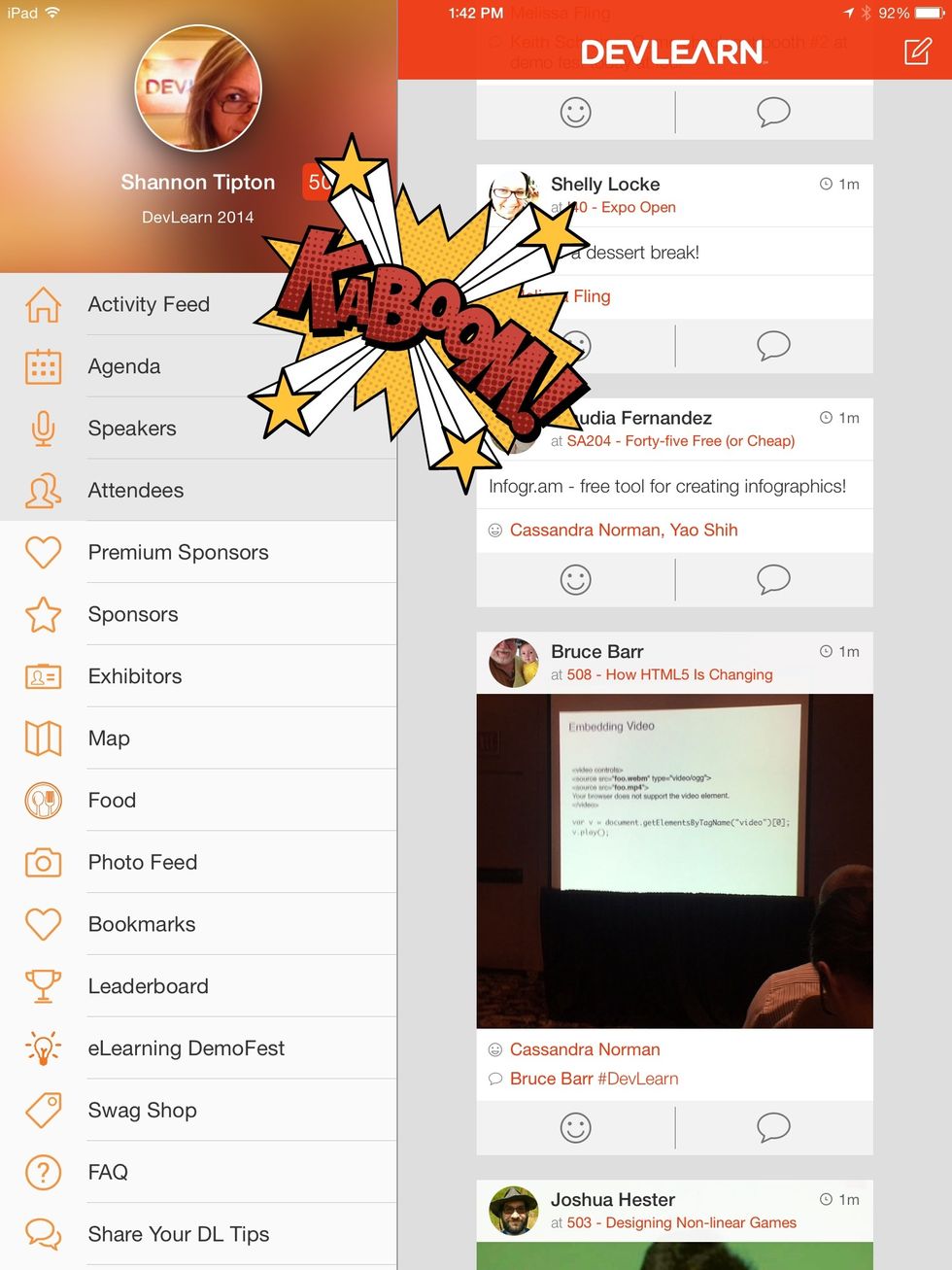 Where we can keep track of sessions, conversations and fun pictures! #DevLearn is the hashtag for the backchannel on twitter.
You may need to find a ghost writer. To keep up the streams of information.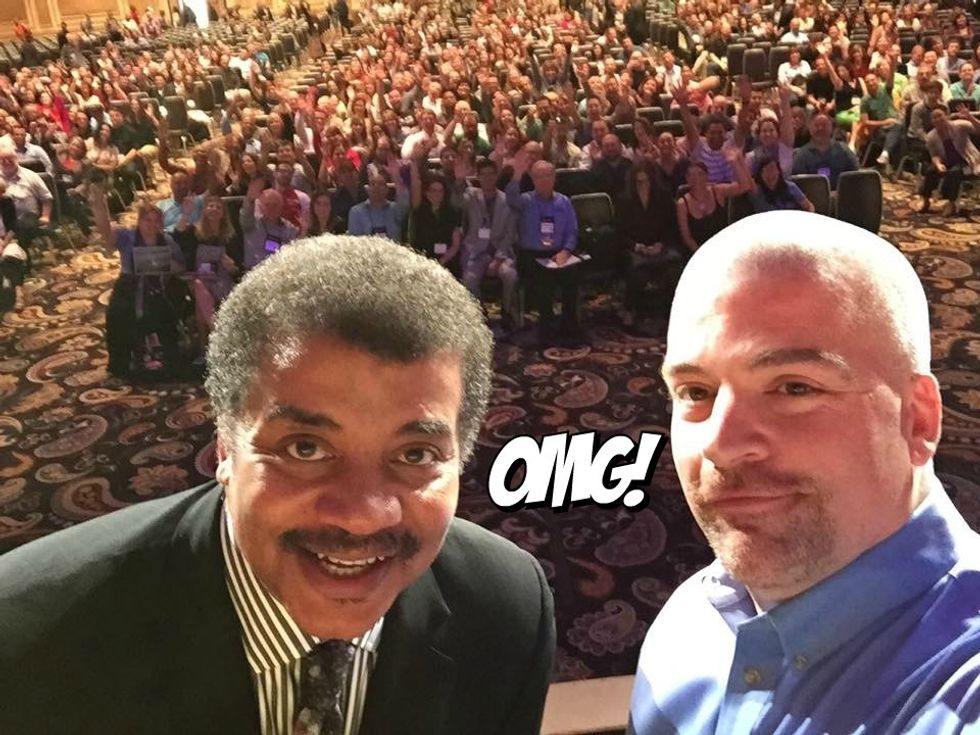 OMG! Keynote. Neil deGrasse Tyson (find him on twitter @Neiltyson)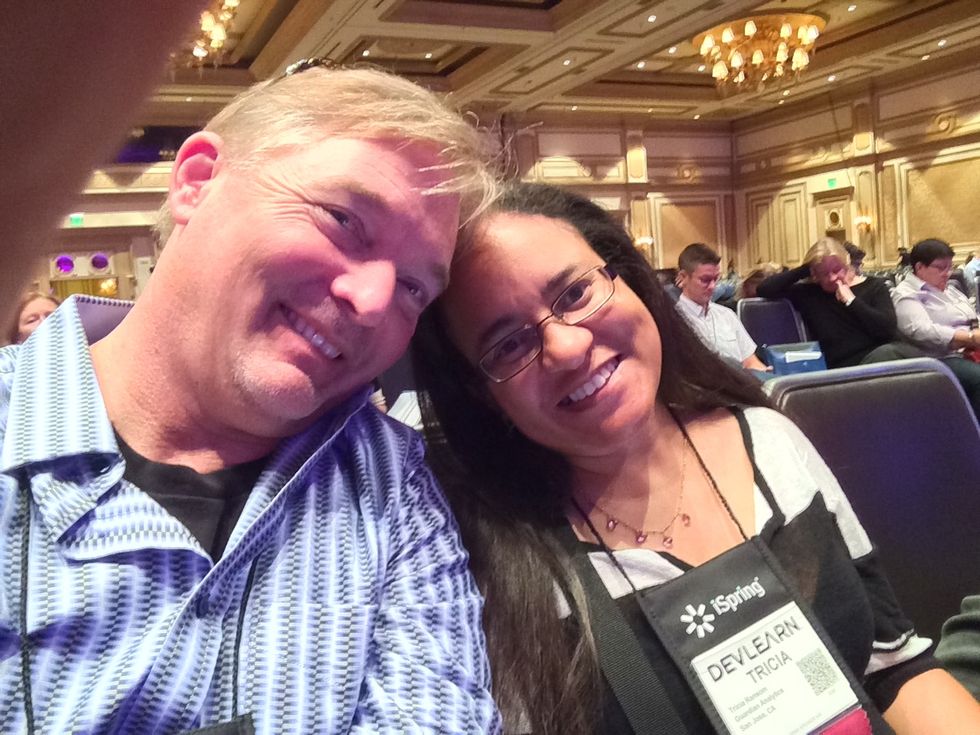 Find friends and head to....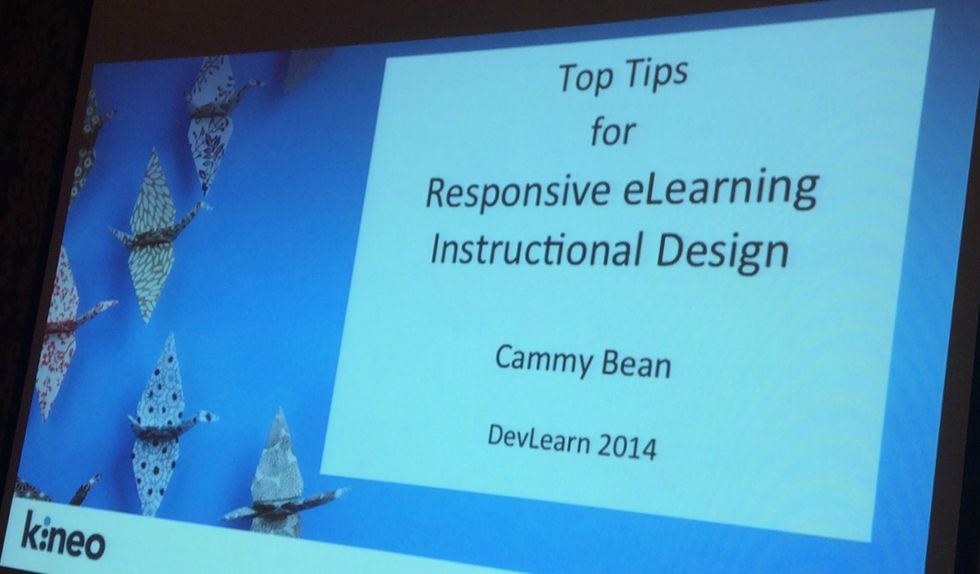 A session. Anything by Cammy Bean is bound to be a goodie! (Use your handy-dandy app)
Lost. Again. Need to find the smiling happy people.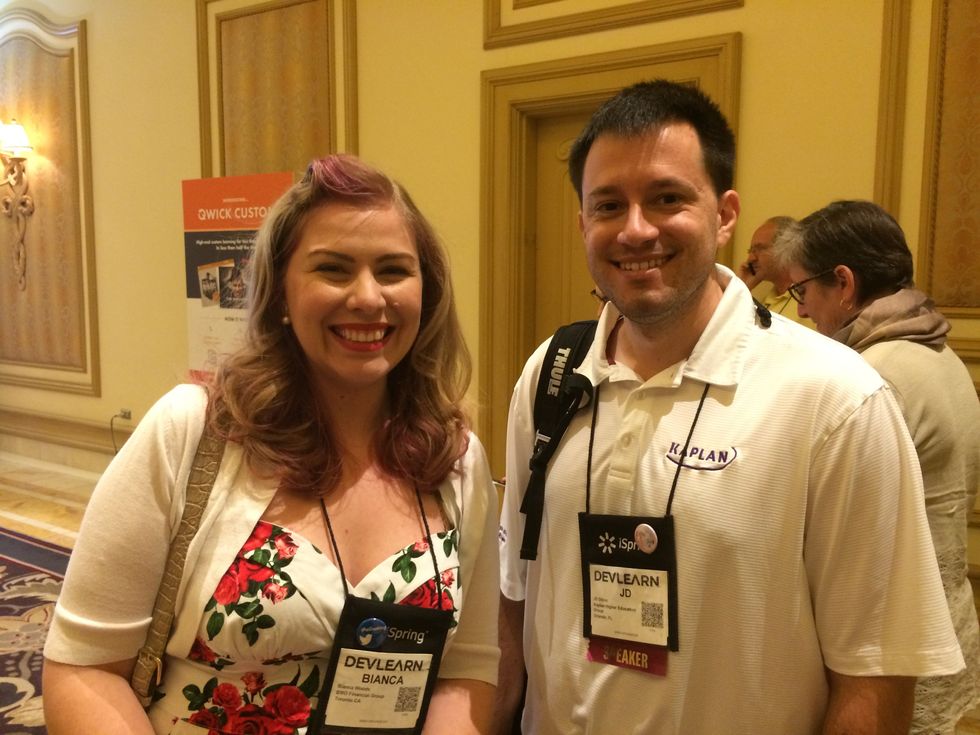 YIKES! Geeking! Cool people - Bianca Woods and JD Dillion. @egeeking and @jd_dillion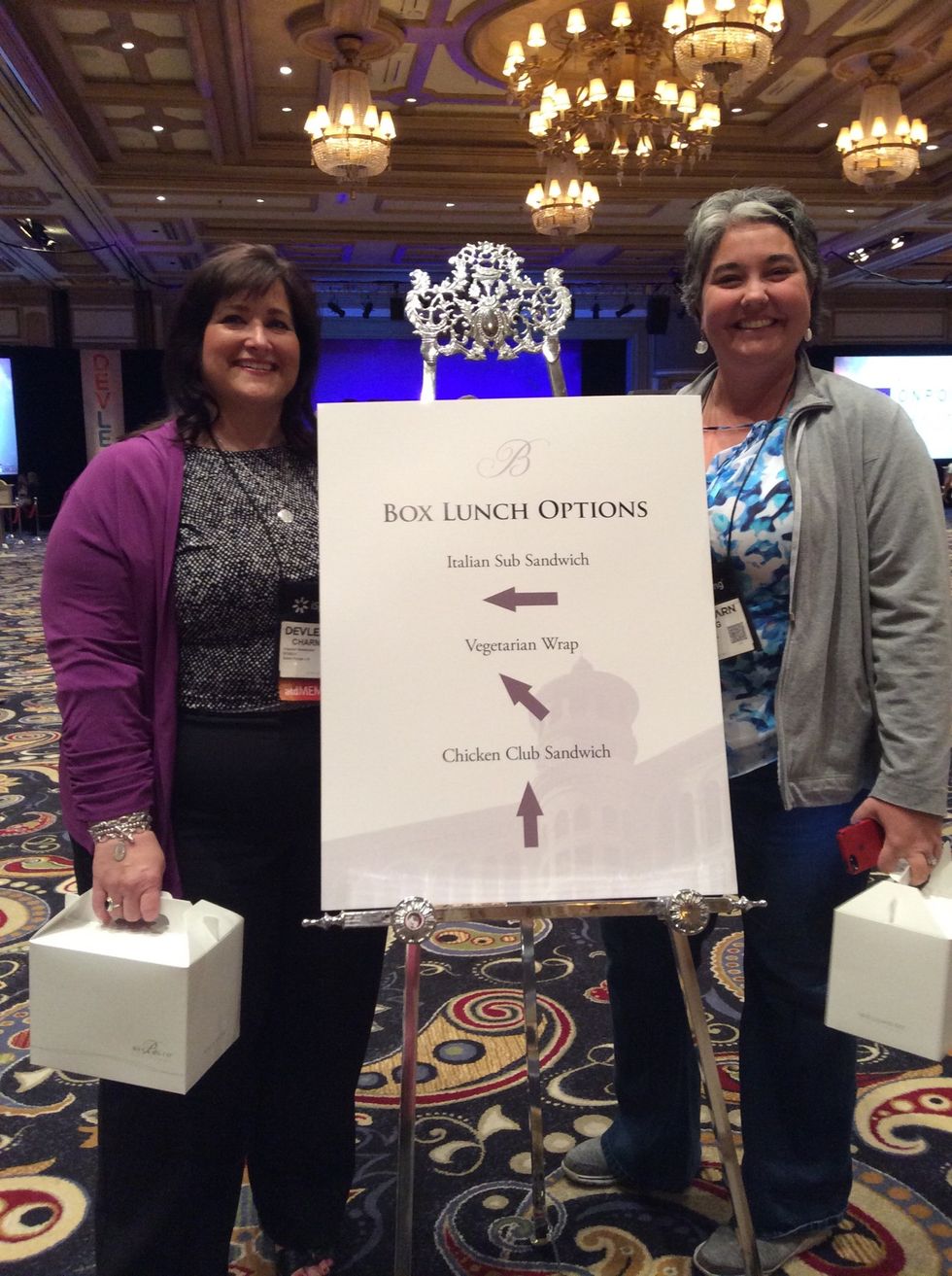 Need sustenance and friends. Lucky me, found both in the same place.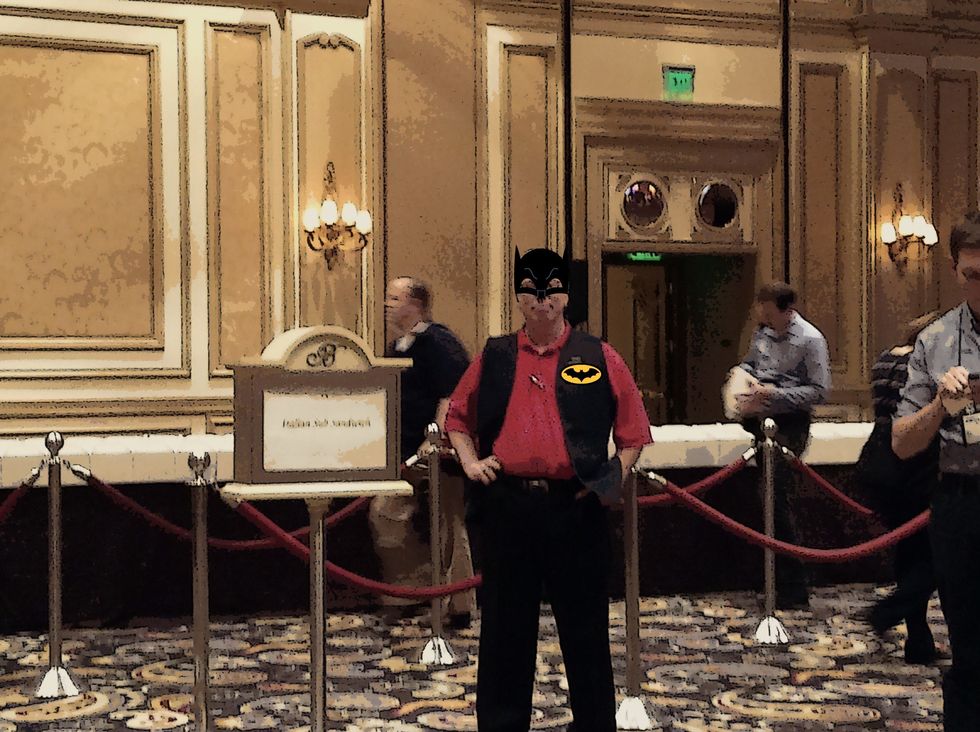 But first have to find my lunch ticket. The box lunches are heavily guarded.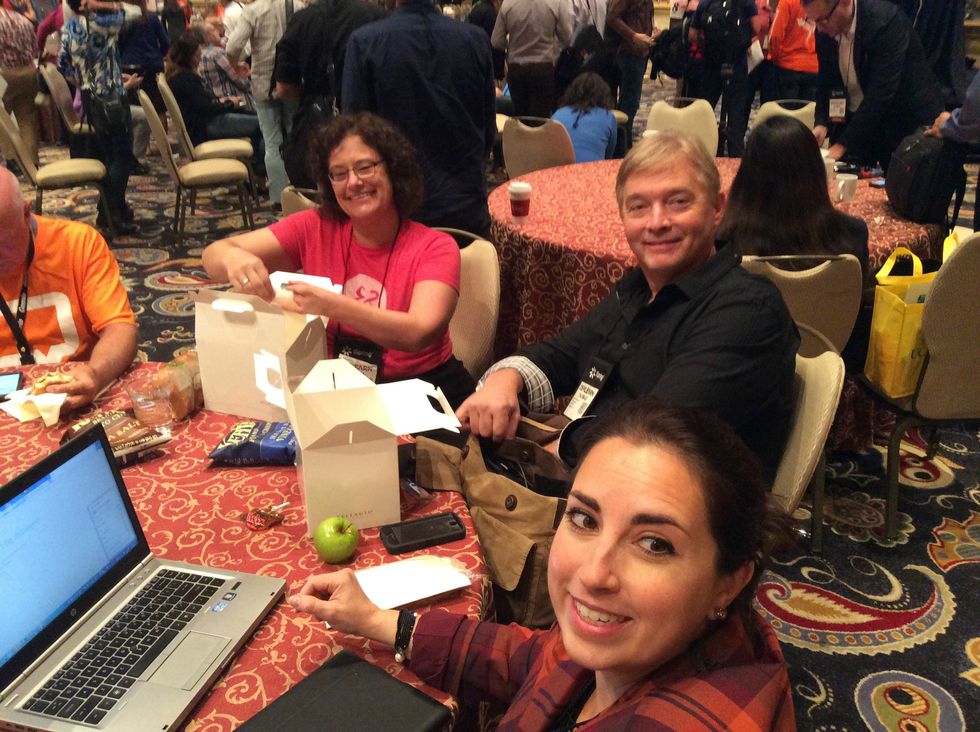 You can always find like minded people, hanging out at lunch, just waiting to share insights.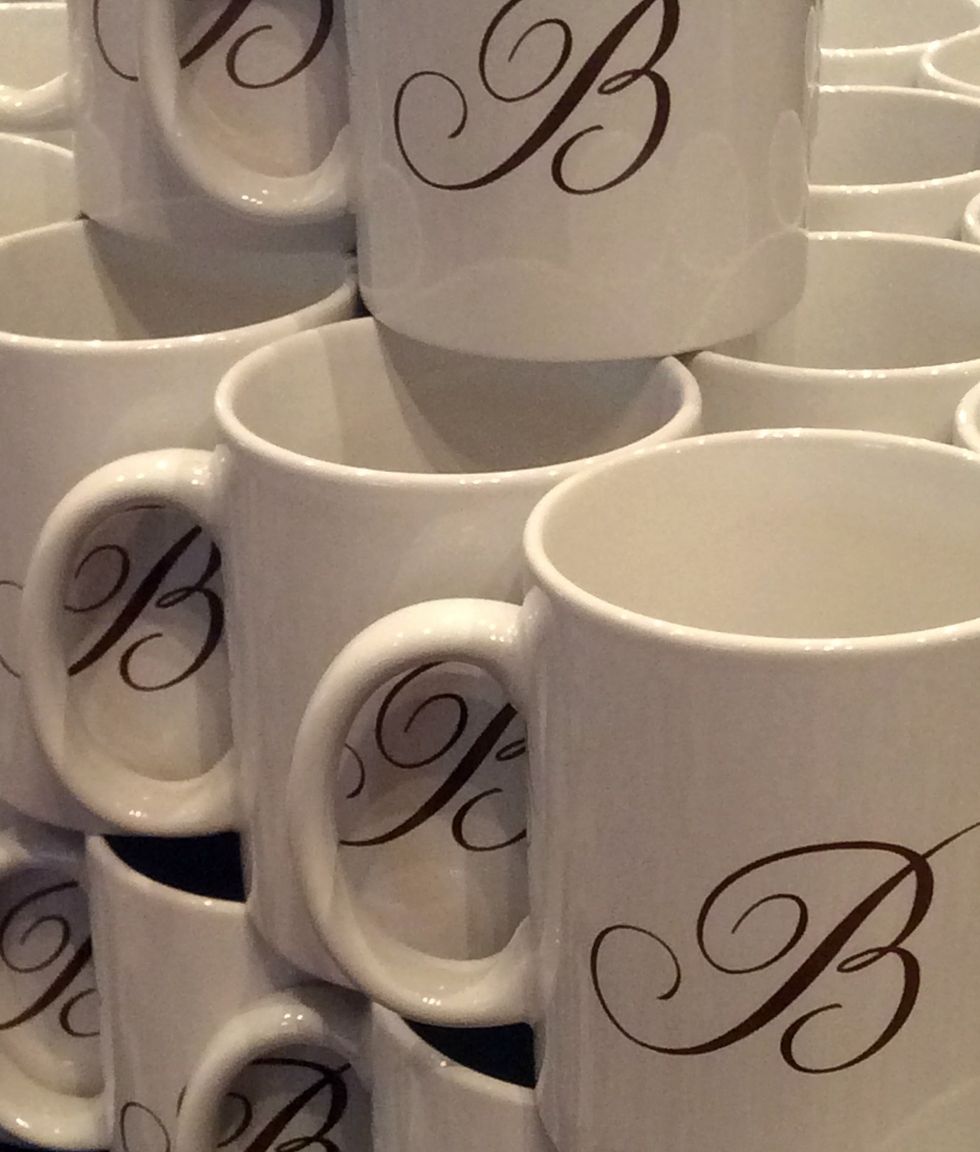 Yes, please.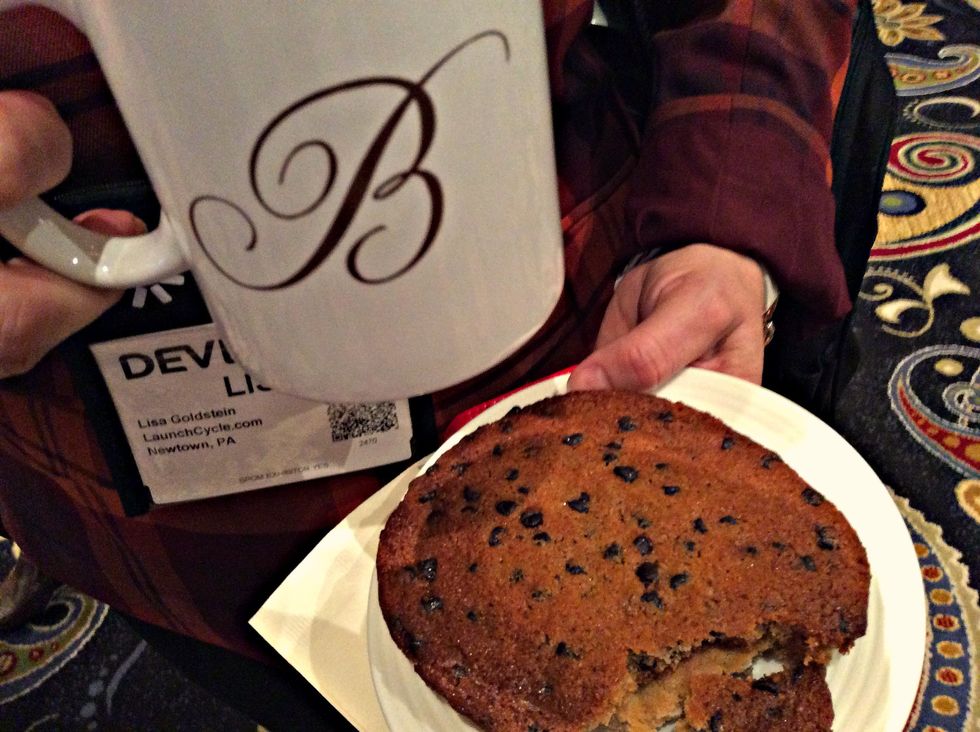 YES! PLEASE!
Sharing is caring. One can always find a live twitter chat session happening. In this case - #Chat2Lrn. join twitter and join the fun!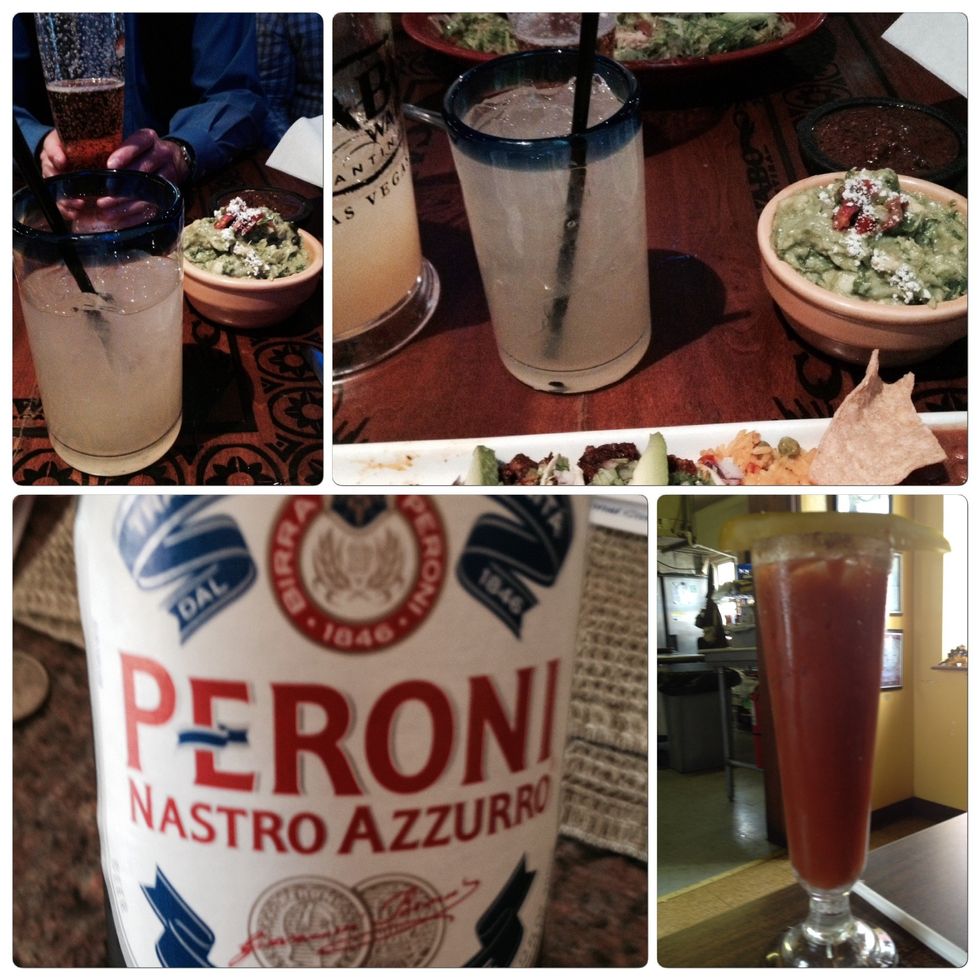 After a long day learning stuff...yeah, this.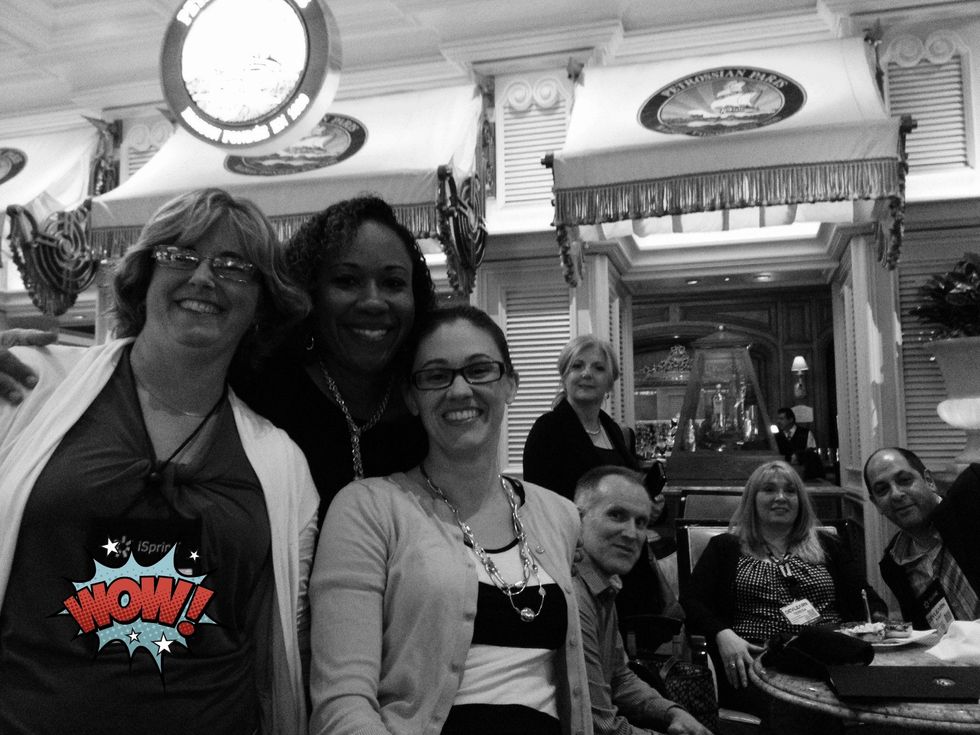 With these guys,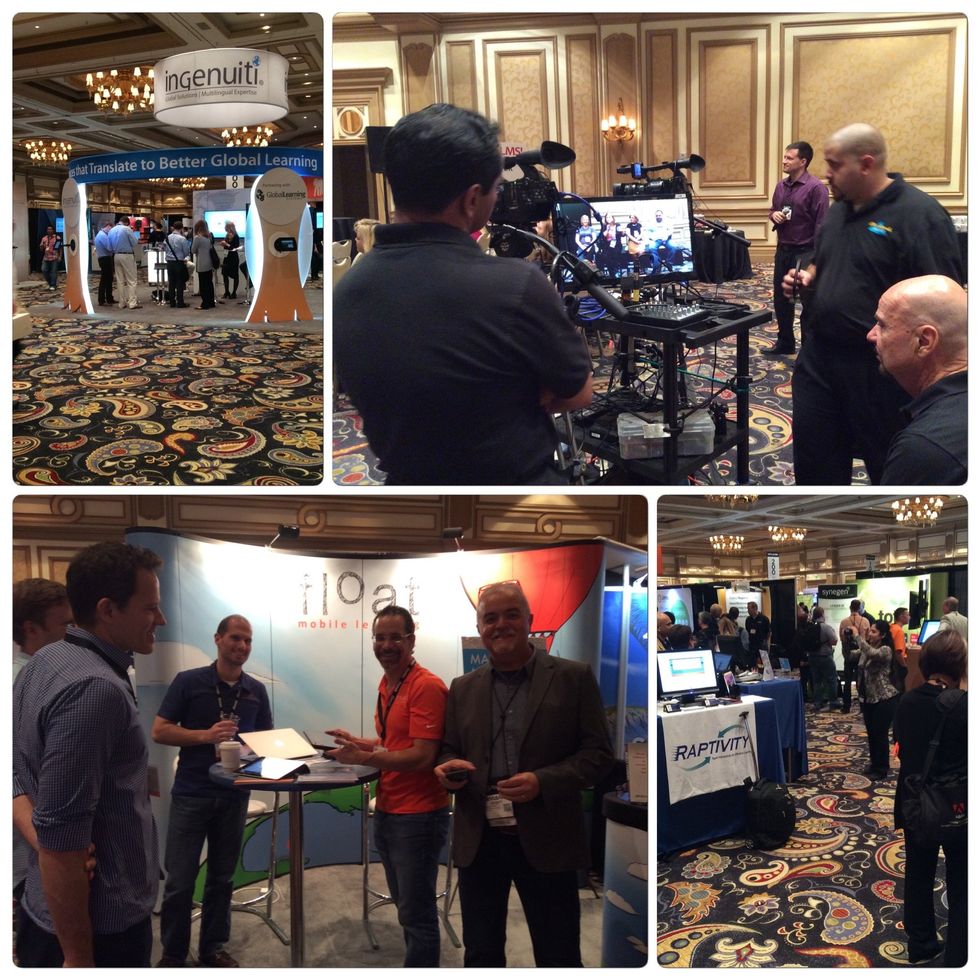 Next day, don't forget to check out the innovative-ness of the Expo! Mobile, check. LMS, check. Video production, check. Green screens, check.
Rock it with the Elearning Brothers!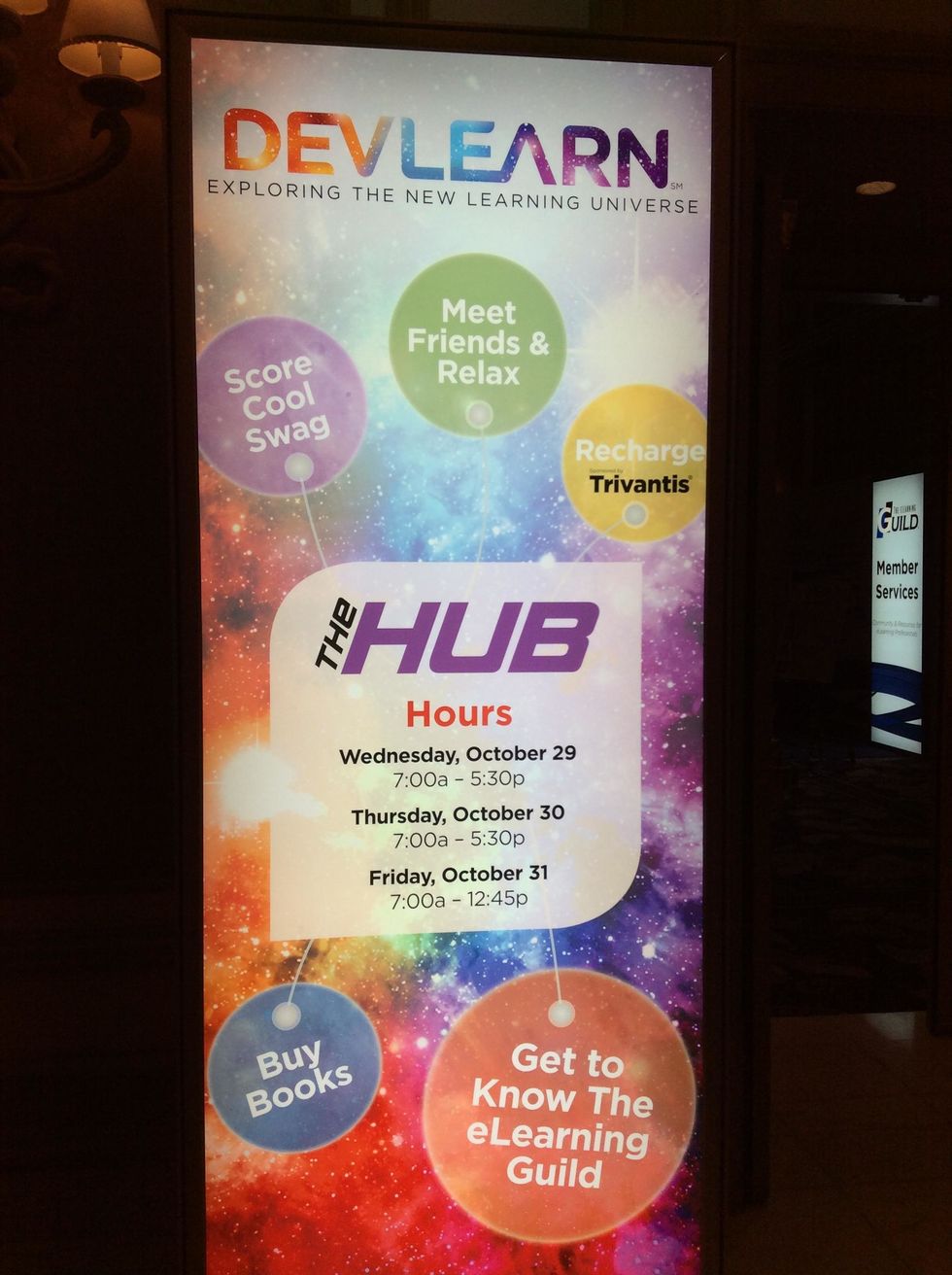 Find The HUB. Key gathering point for book store, merchandise, and for just relaxing and connecting.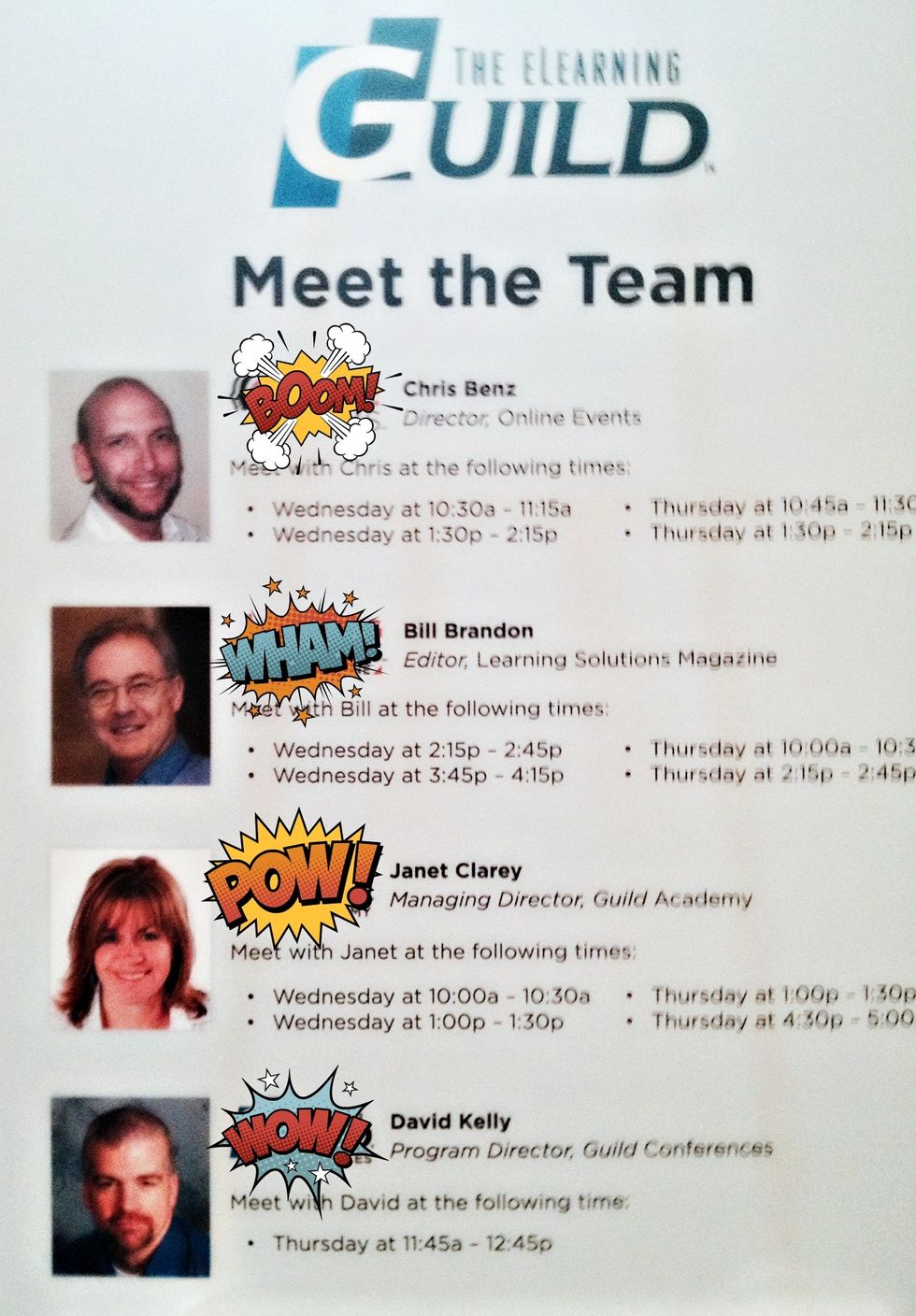 Come see the super hero's who are behind the scenes.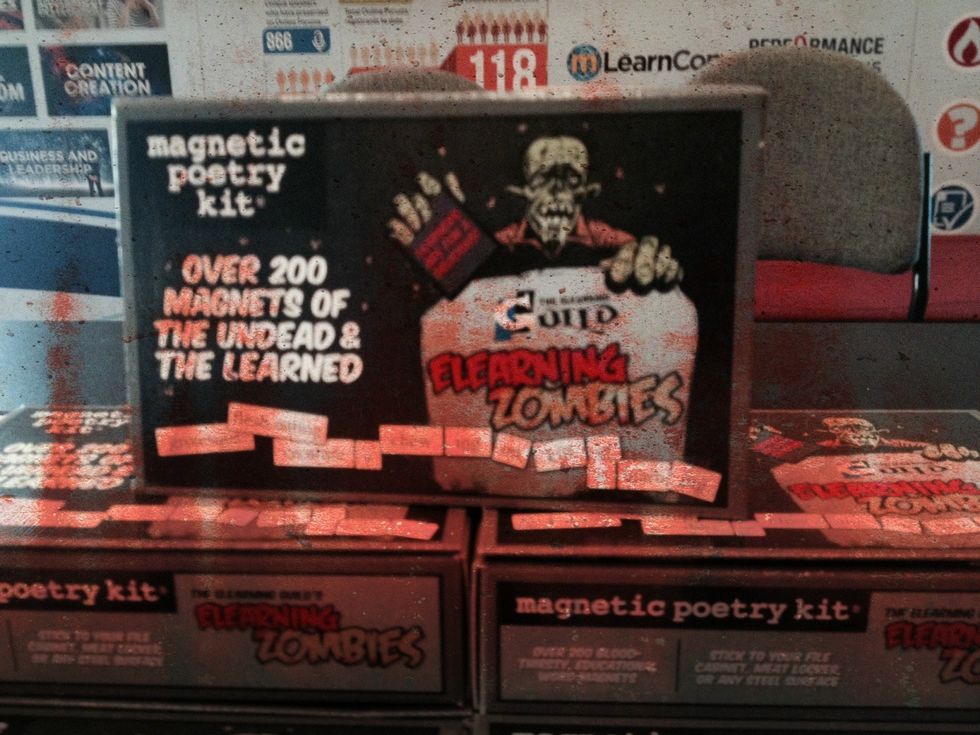 Find the SWAG! (Stuff, We, All, Get).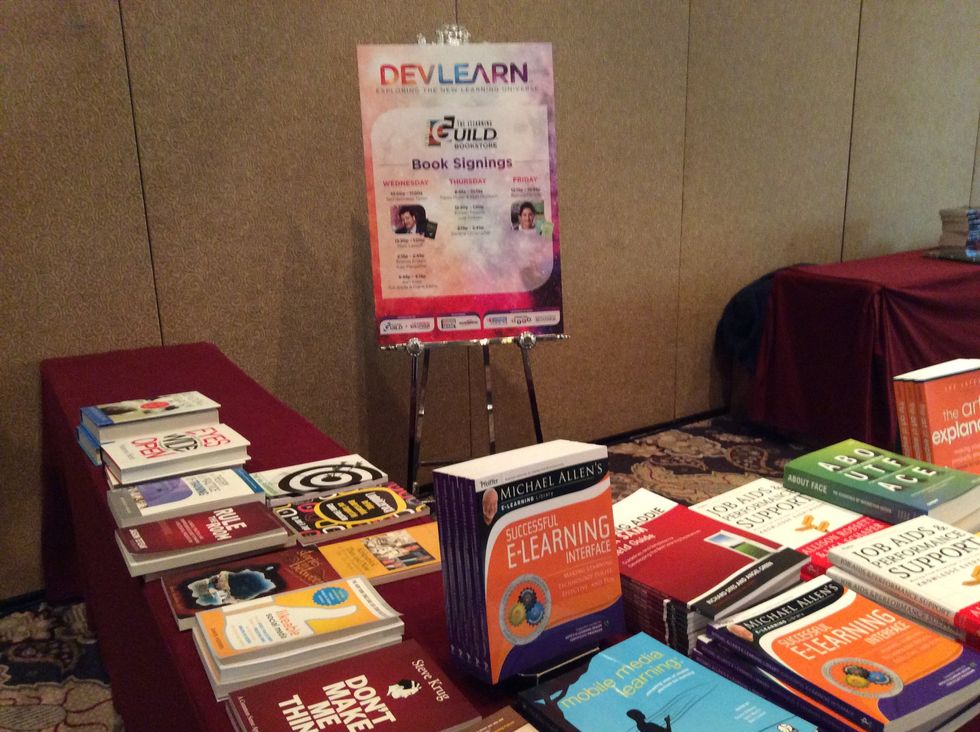 Find all sorts of books. (and have them signed by your favorite people!)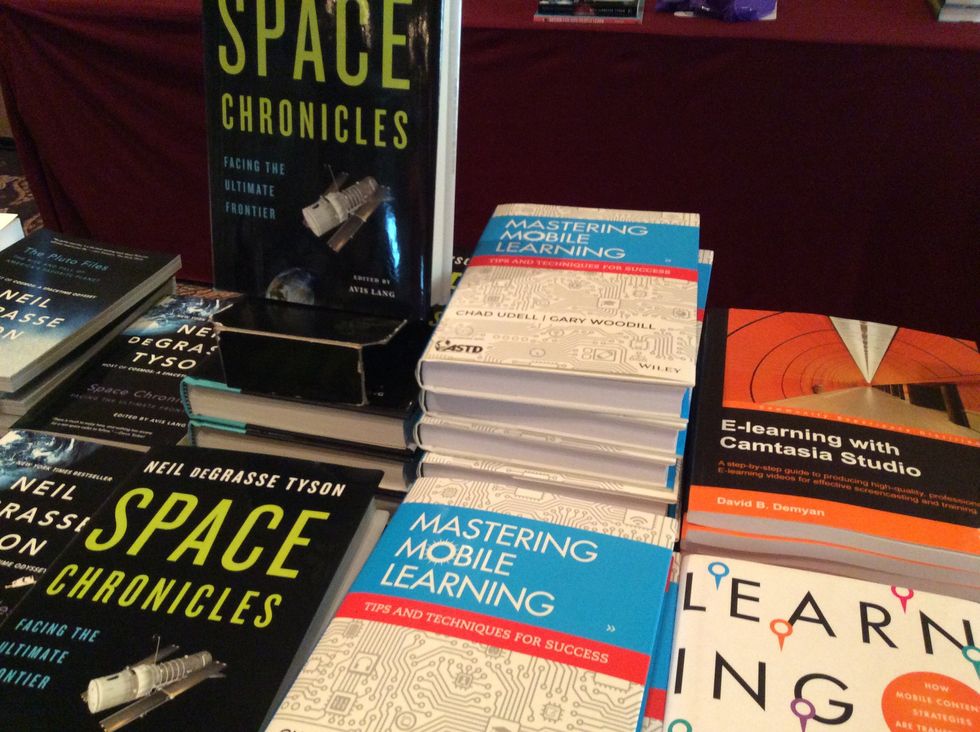 Helpful books.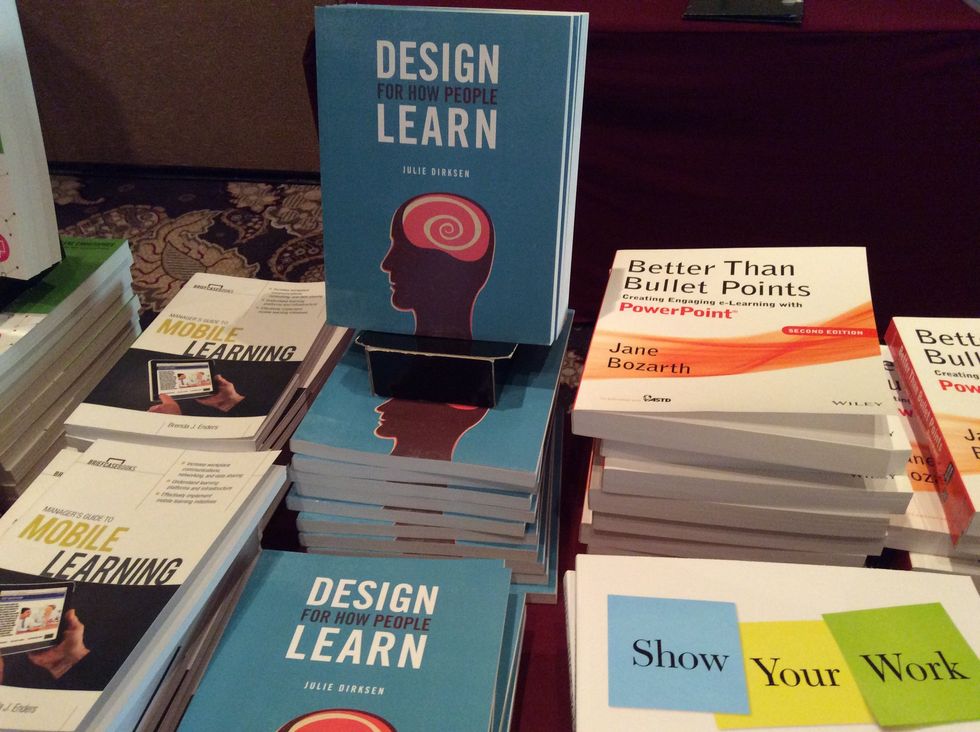 Great, can't do without, books.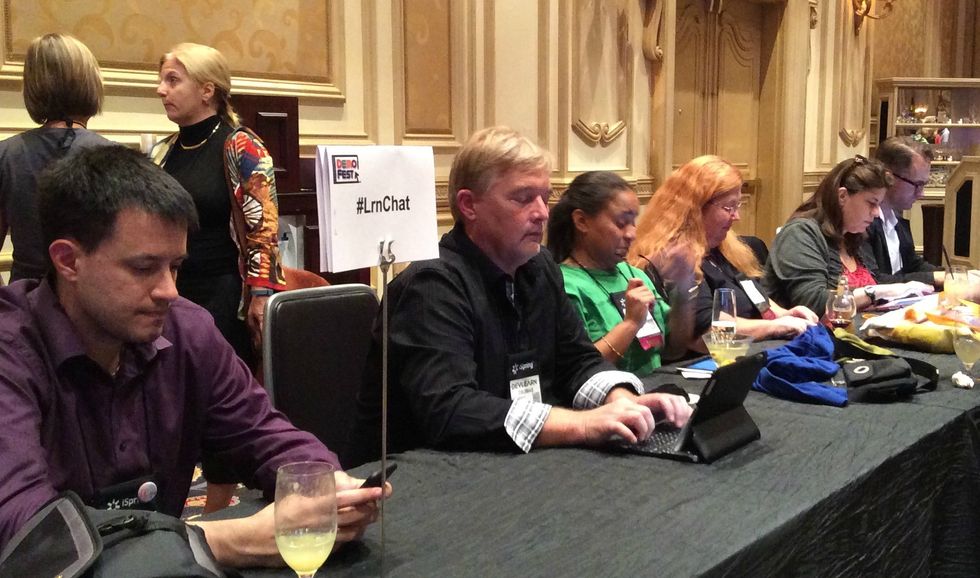 Find another live twitter chat. This time #LRNChat. Check it out with @tomspiglanin @JD_Dillion @triciaransom @janeBozarth @usablelearning (and me @stipton)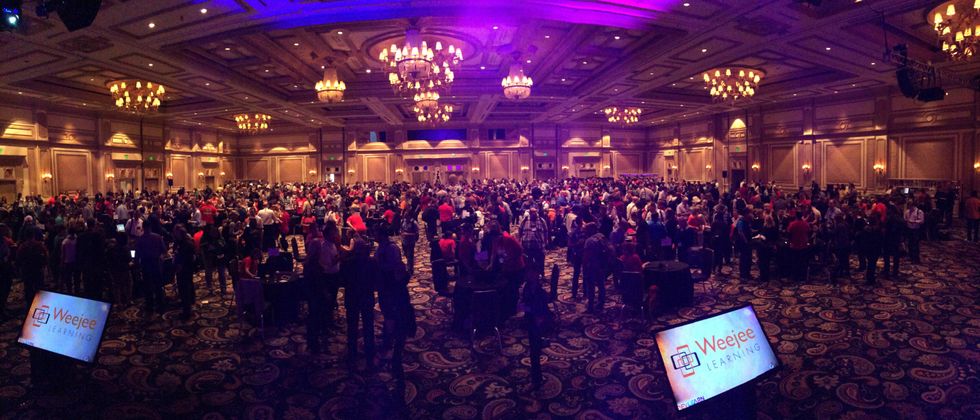 Live #LRNChat happening during DemoFest. #ShowYourWork on steriods! Find out who is doing what with what tools. Easy, innovative and engaging. It's easier to manage DemoFest with...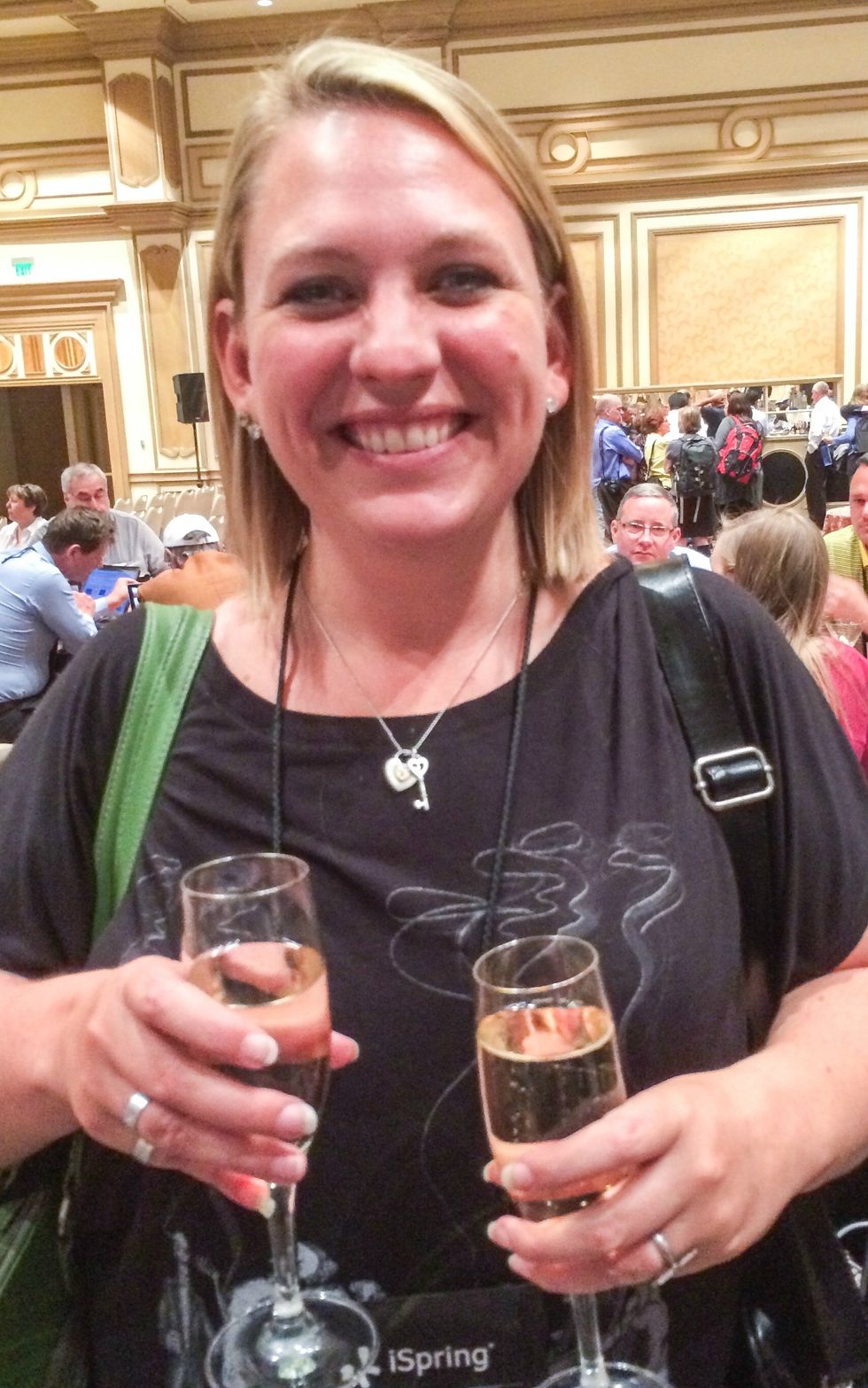 Two hands.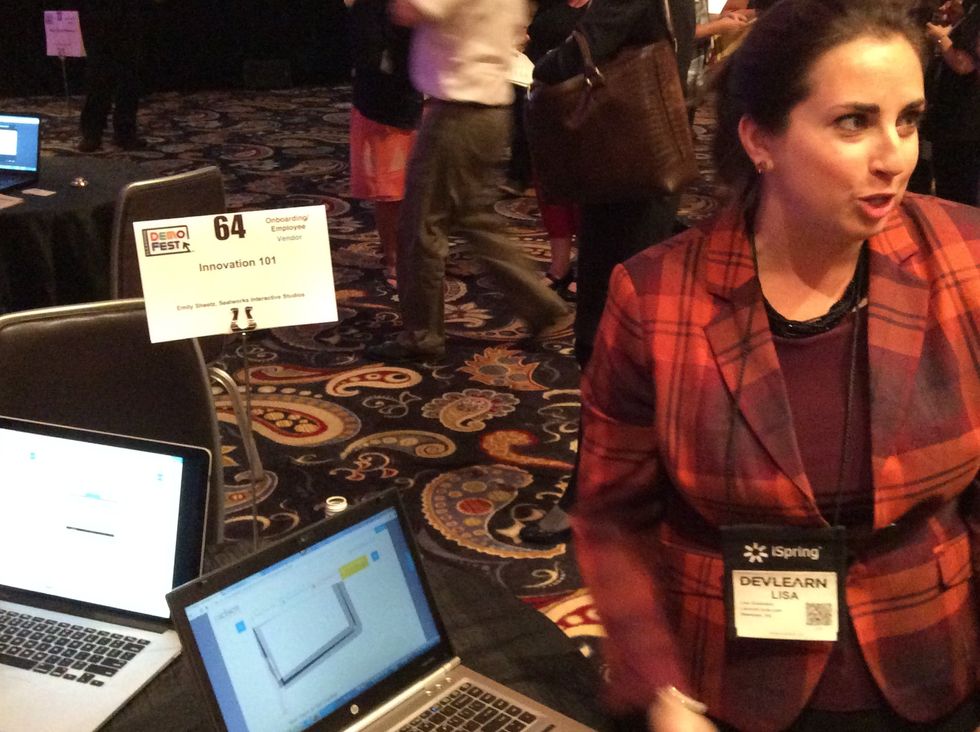 DemoFest, up close and live demonstrations of real, day-to-day creations. (This creation, Innovation 101 Onboarding Program won an award ~ neat huh?)
Time for food. It's only been 90 minutes since my last meal...food is in abundance. So bring work out clothes. (because we want to say we made the effort)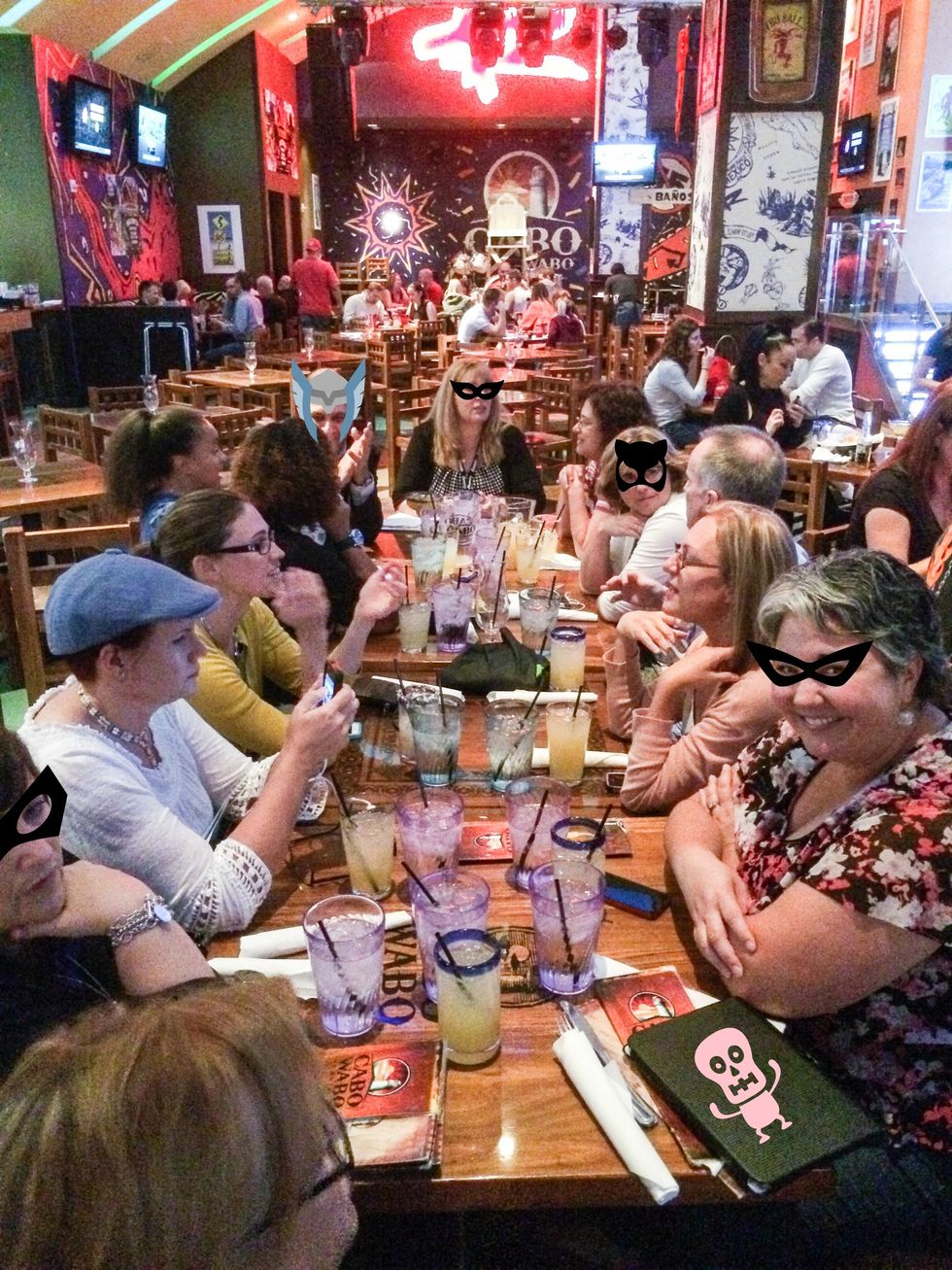 At last. Nothing like a group dinner with friends to bring out those dark hidden secrets that Social Media hasn't found yet.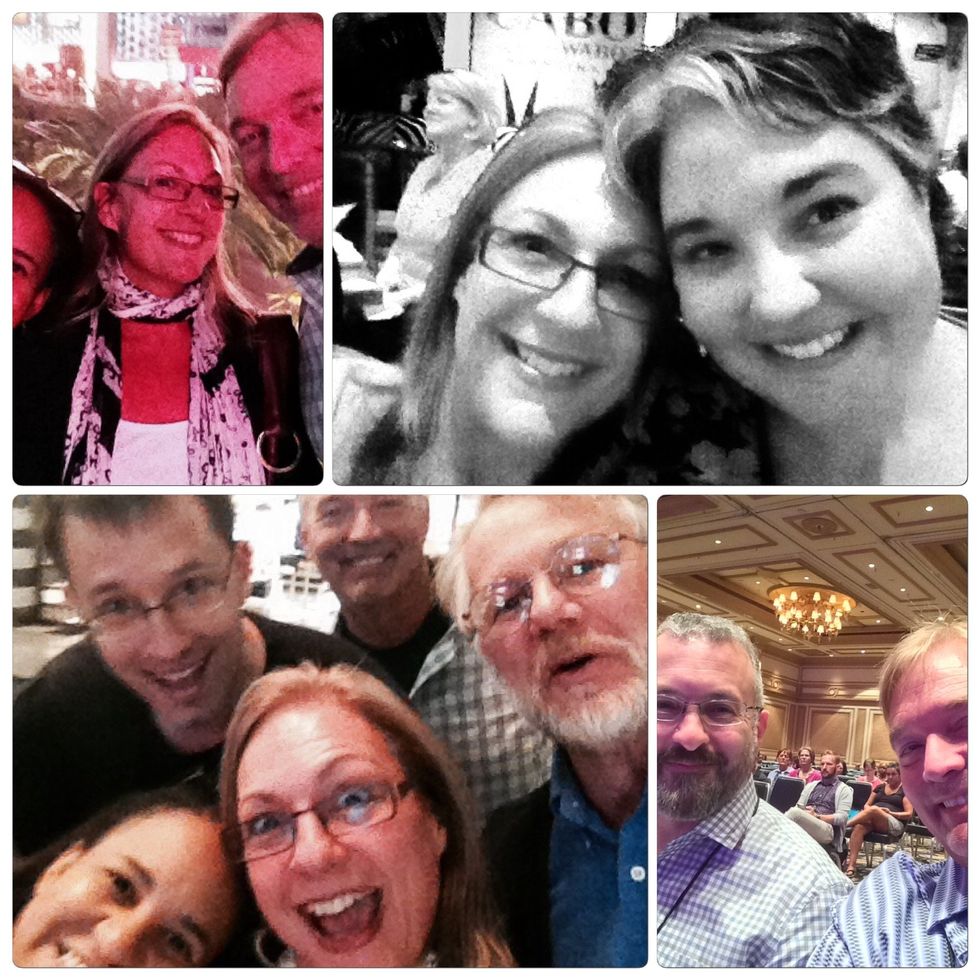 SELFIES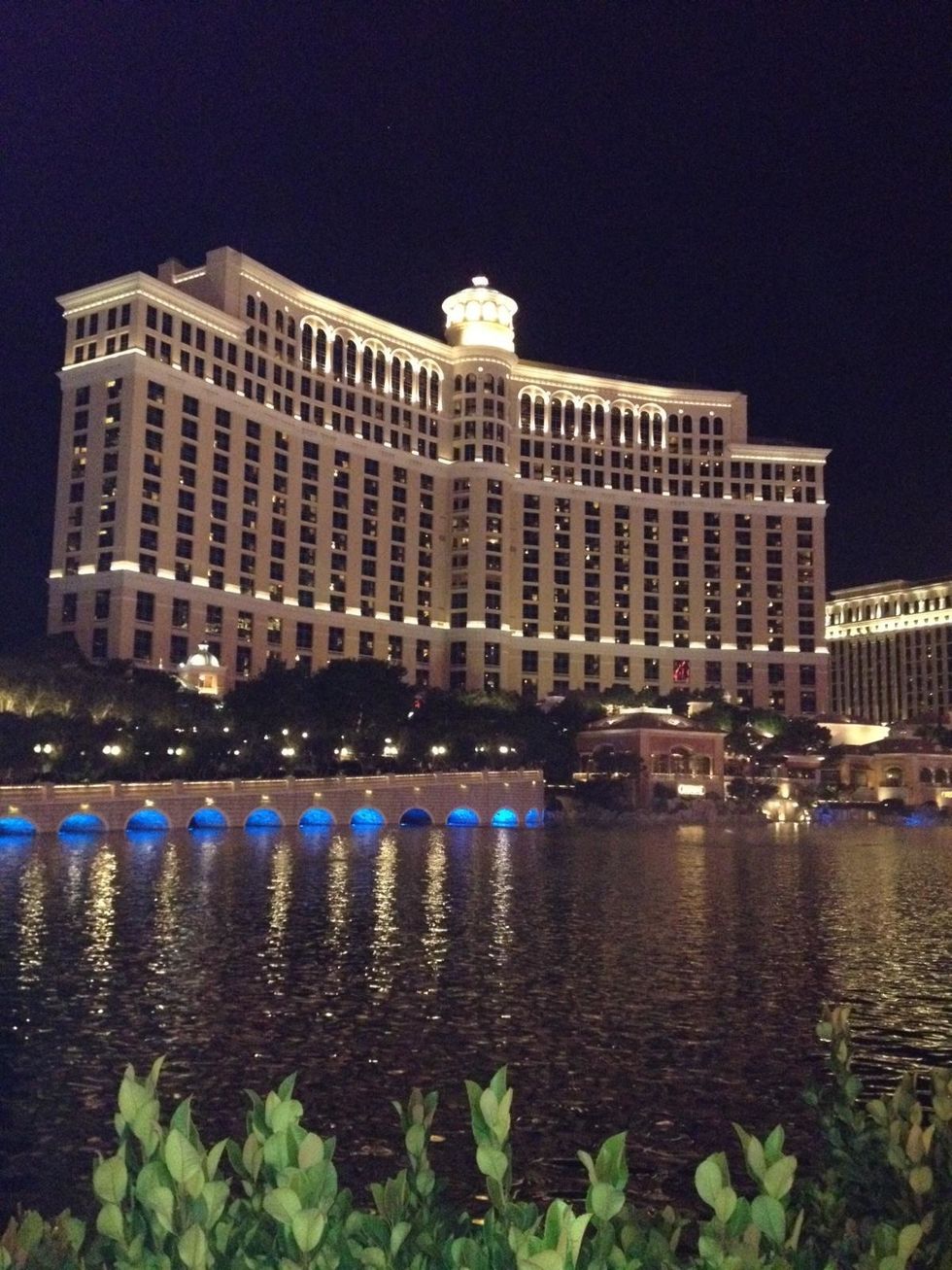 Enjoy the night view.
It's always sad to say farewell to friends.
1.0 Technology piece
1.0 Comfy Shoes
1.0 Layers! It gets chilly.
1.0 Extra room in your luggage for SWAG
1.0 Portable Charger: No more hunting for outlets!
1.0 Upload conference app
1.0 OPEN MIND!
1.0 Willingness to meet new people!
Shannon Tipton
Passionate about cutting edge learning solutions to develop curious learners in businesses today. Join the rebellion. http://t.co/CQLe4ofjgt