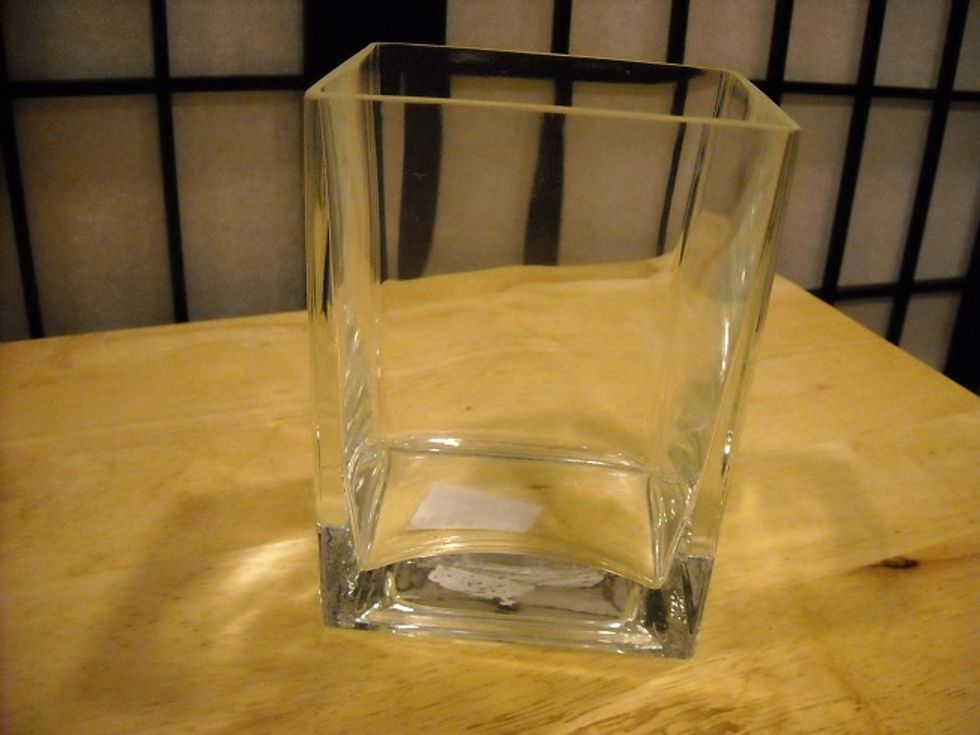 This square container was washed and wiped down with rubbing alcohol to be sure there was no dirt left on the surface.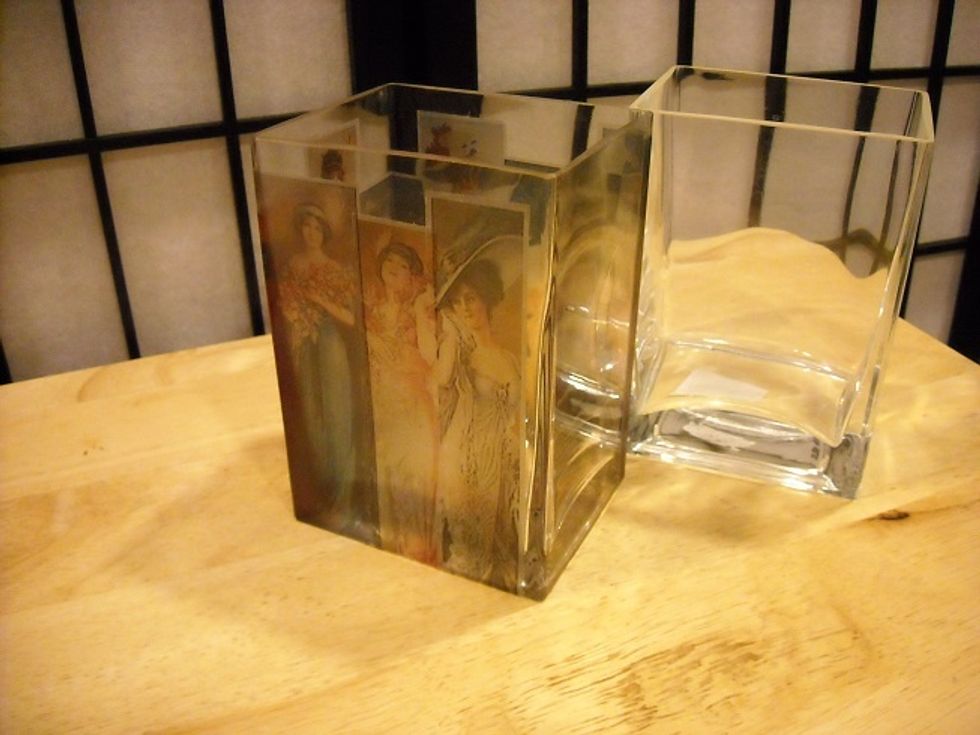 The collage sheet was printed twice using the product instructions and each image was cut out with a small border left for overlapping. Each strip was adhered using a glue stick.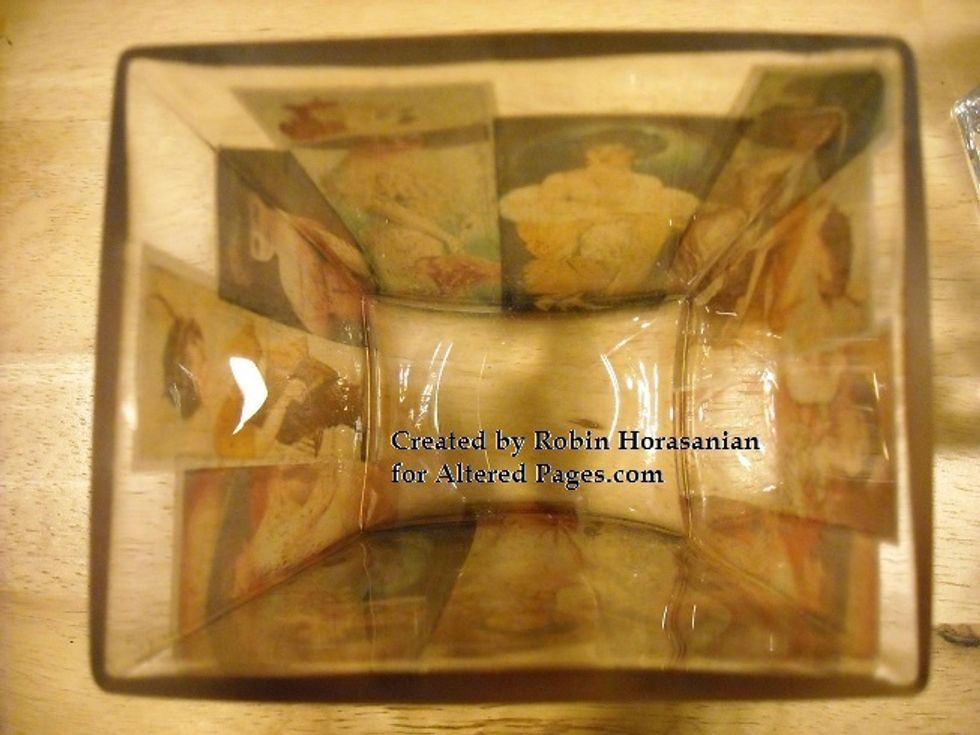 The view from above.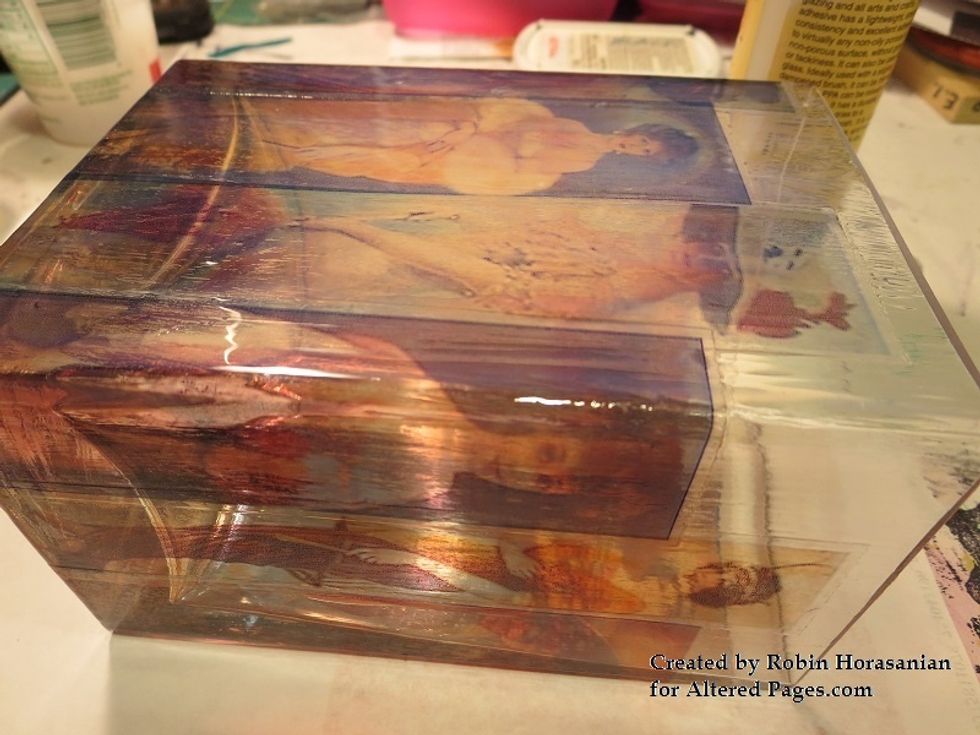 Two coats of glossy sealer were added for a smooth finish.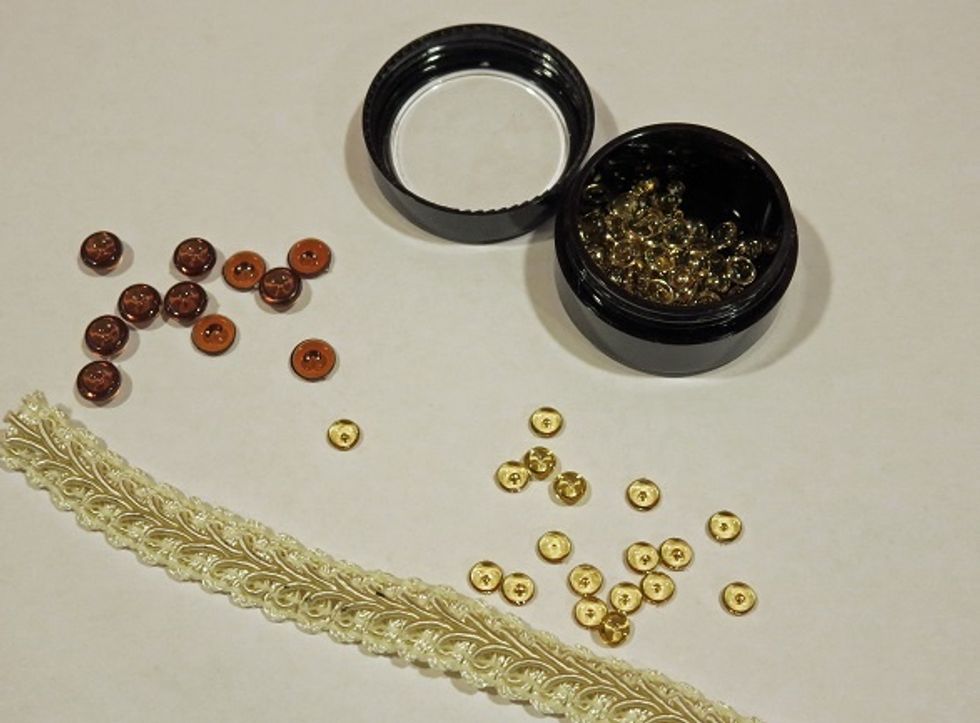 A piece from my ribbon scrap bin and Dew Drops were chosen as embellishments.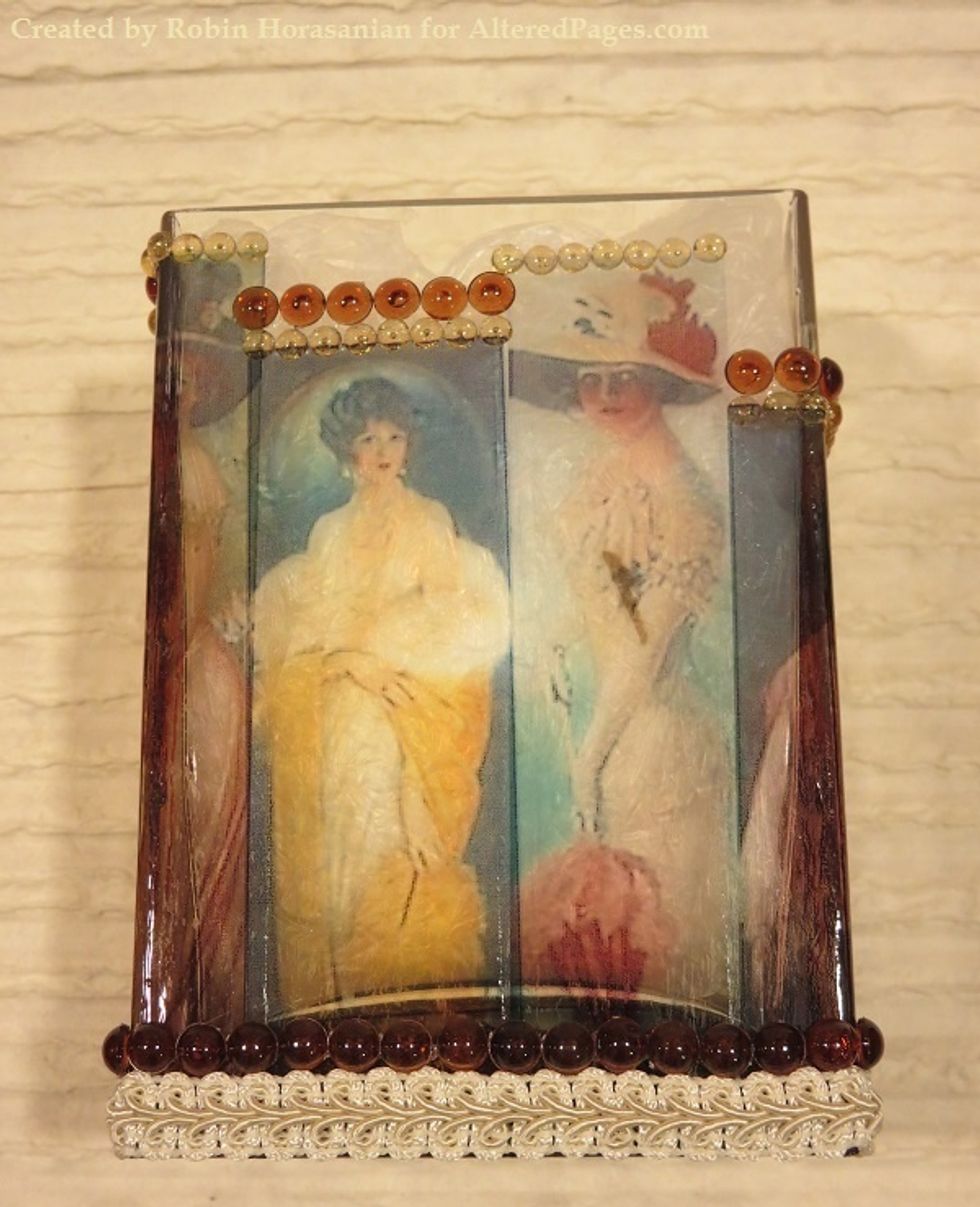 The piece can be displayed from any side.

Here are all four sides together.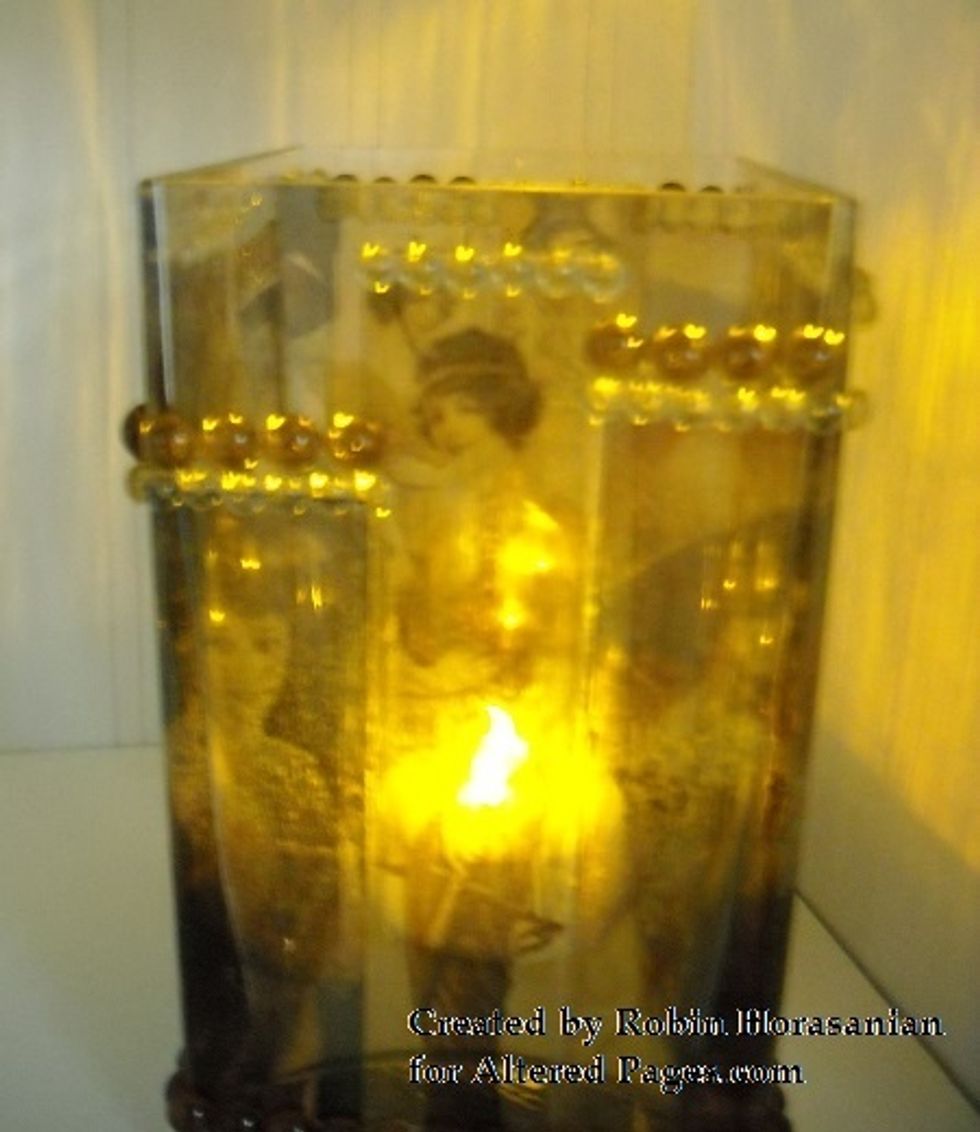 With an LED candle inside. It was difficult to capture the mood of the piece in person, but you can see the ladies glow on this photo.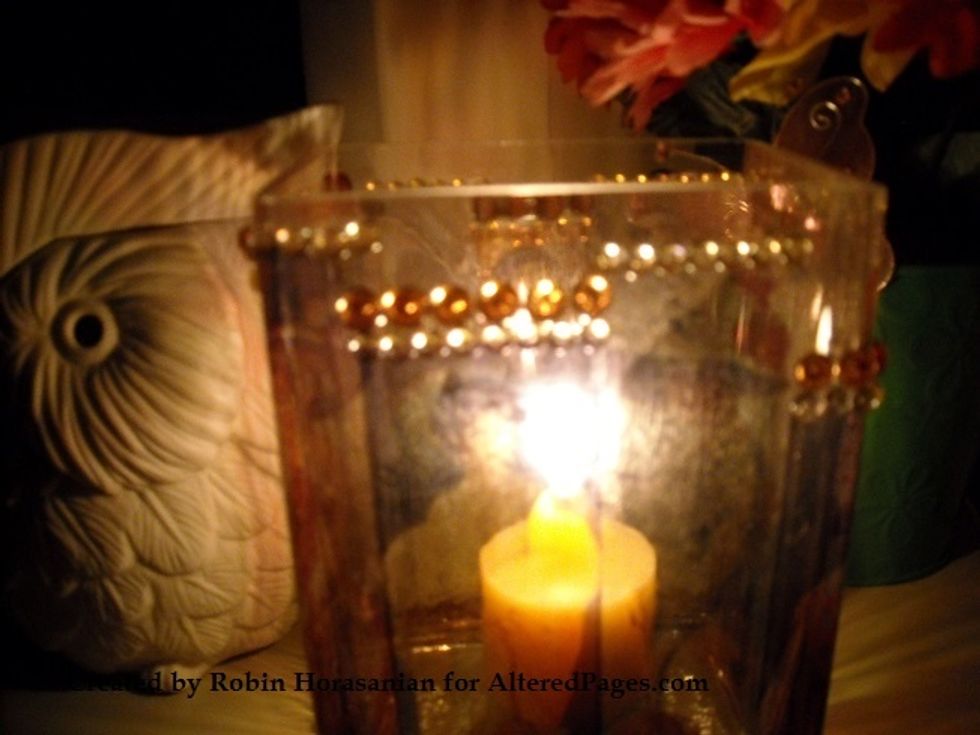 And look at the Dew Drops shine!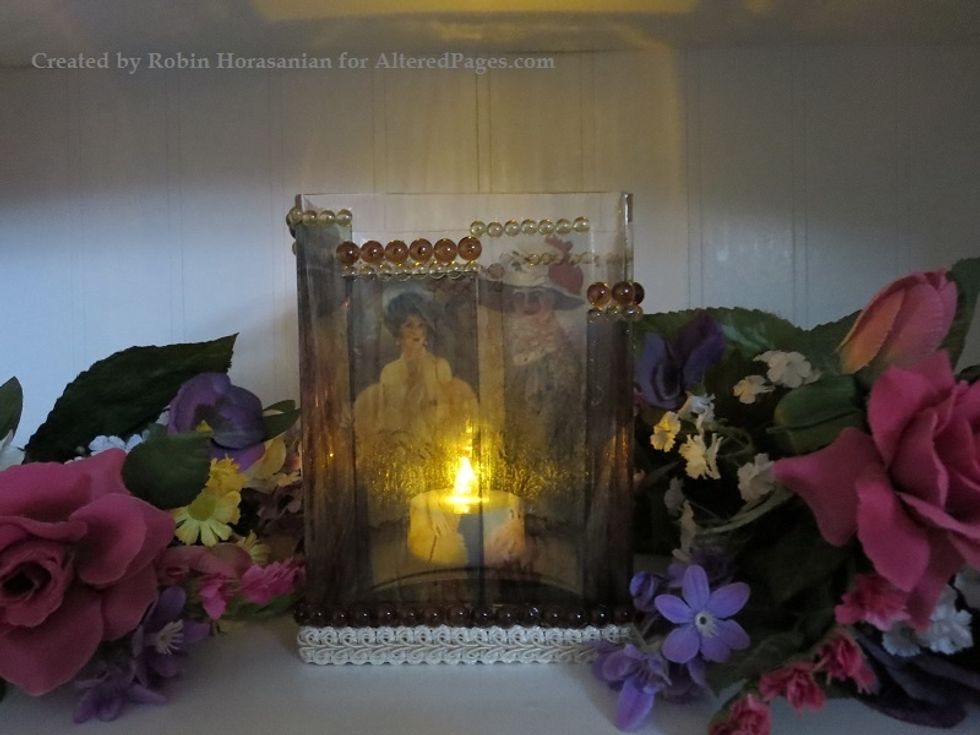 The piece looks pretty in daylight, too.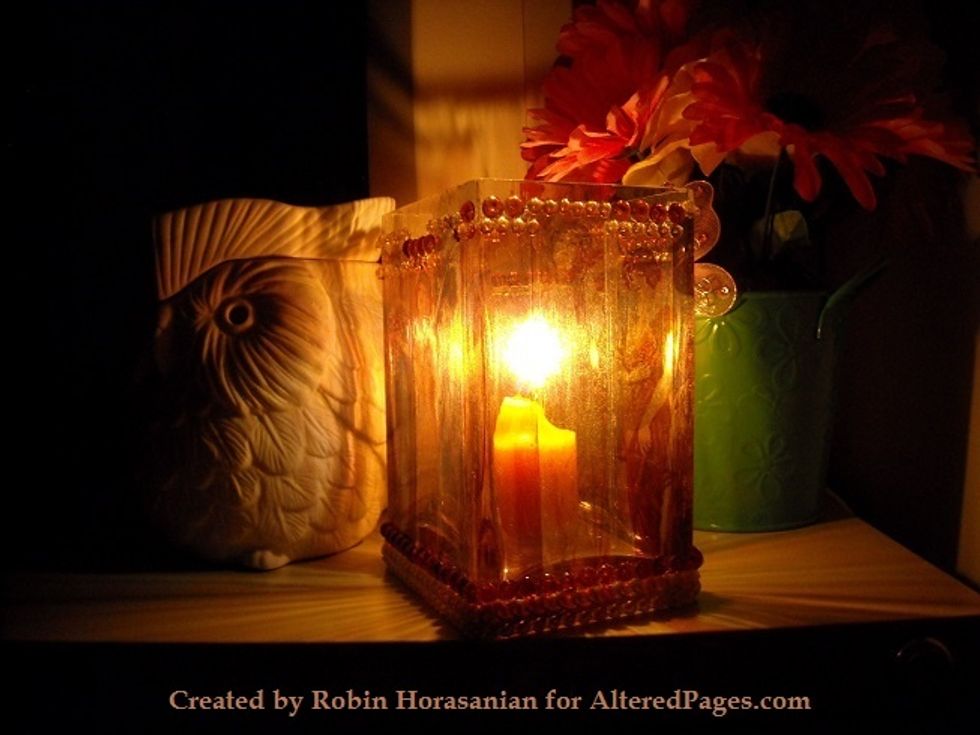 A wax candle gives the piece a warmer feel than the LED candle, but works with either.
This project featuring both Altered Pages & Craft Attitude will be on the Altered Pages Artsociates blog on Nov 14, 2014. I hope you'll stop by. http://alteredpages-artsociates.blogspot.com/
Please visit my personal blog at http://www.robinsbirdhouse.blogspot.com to see more of my art projects. Happy crafting!
Altered Pages collage - Beautiful Ladies
Craft Attitude transfer film
Glue stick (per package instructions)
Glossy top coat
Dew Drops
Ribbon
Robin Horasanian
Proud to be an AlteredPages.com Design Team Member. I am a long-time rubber stamper and am fairly new to mixed media. Love learning new techniques!