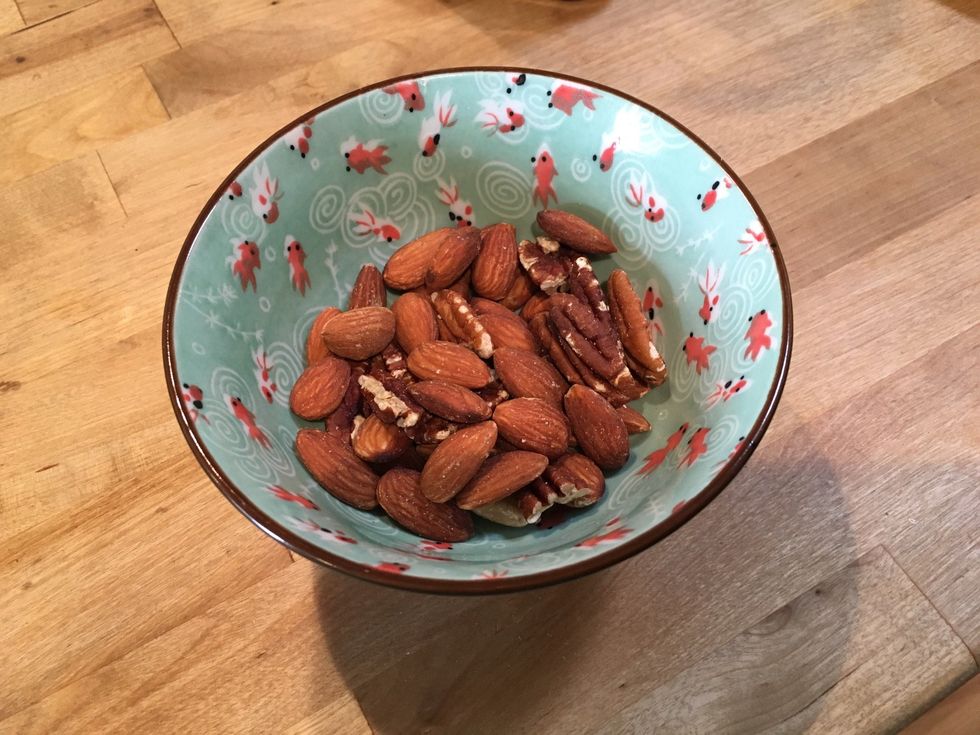 Start by coarsely chopping nuts. We used almonds and pecans.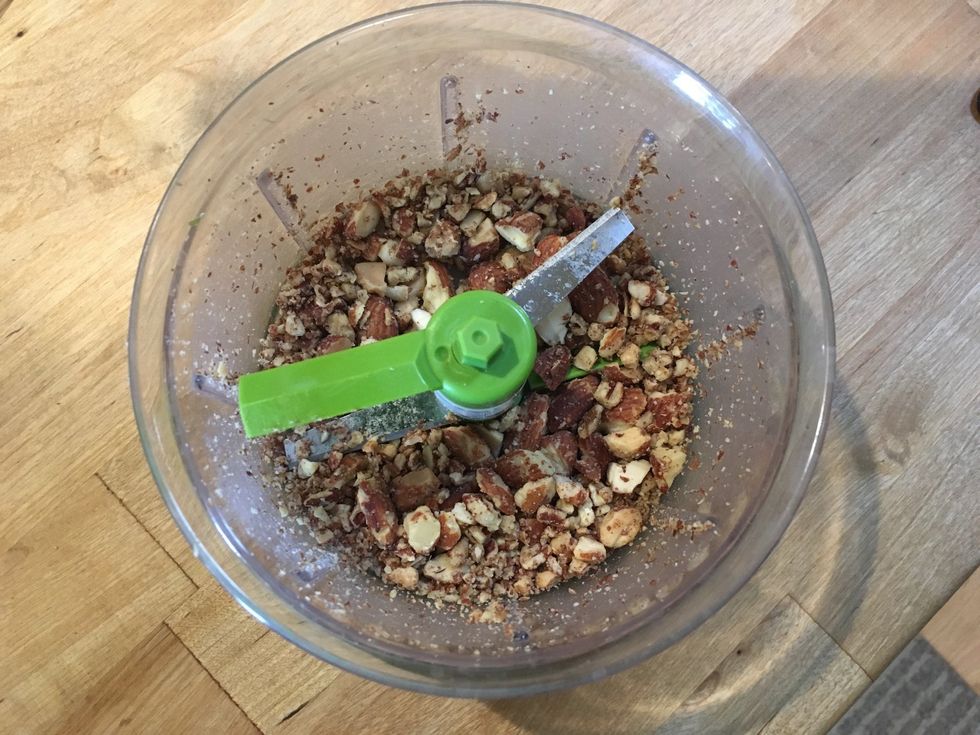 The nuts should be about this big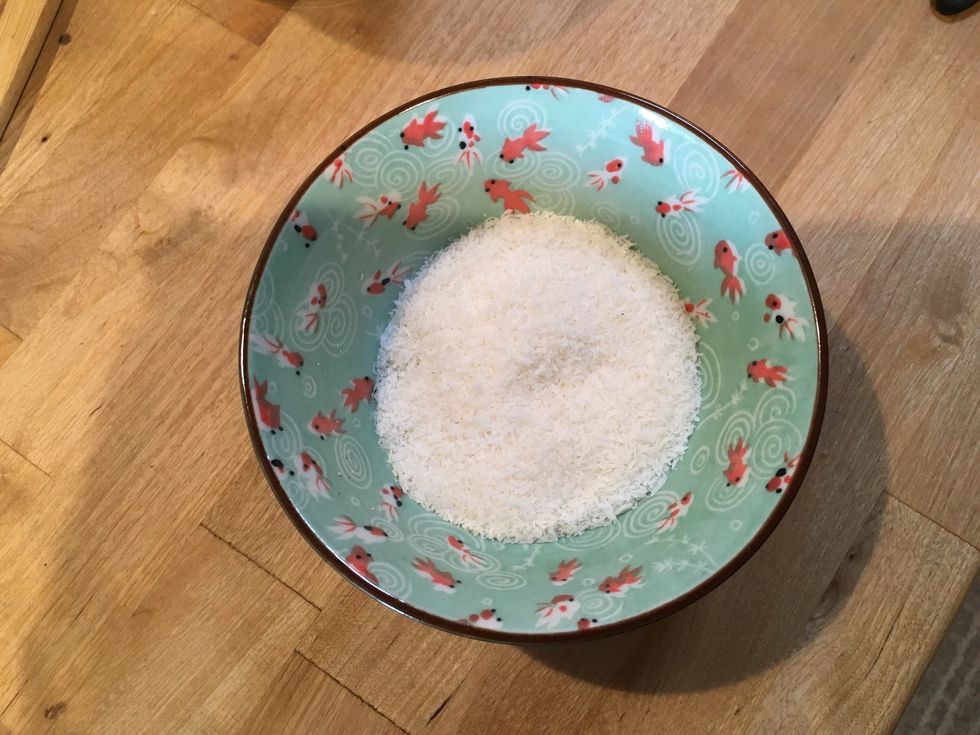 This is the coconut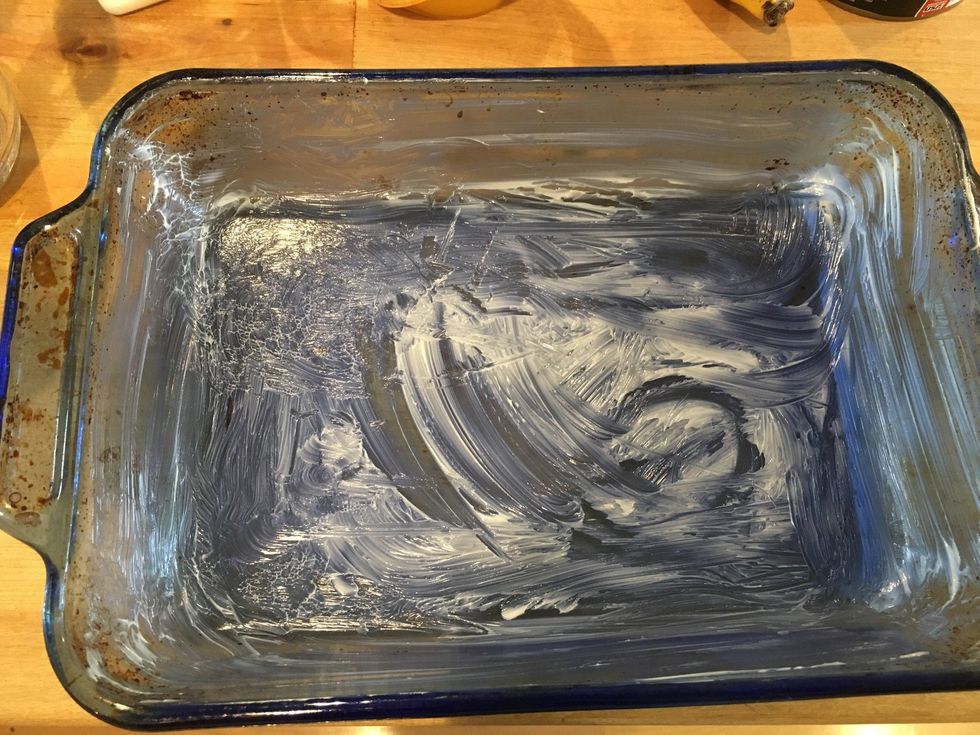 butter the pan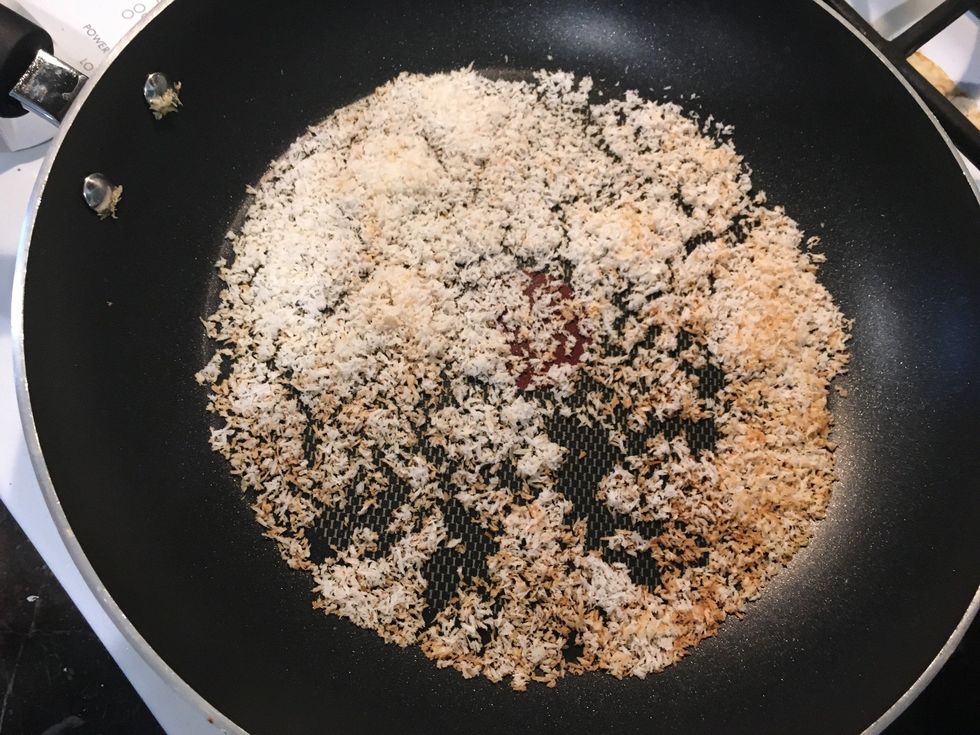 Pour coconut it a pan a continuously stir it around. When it is lightly browned, take it out and pour it in a bowl.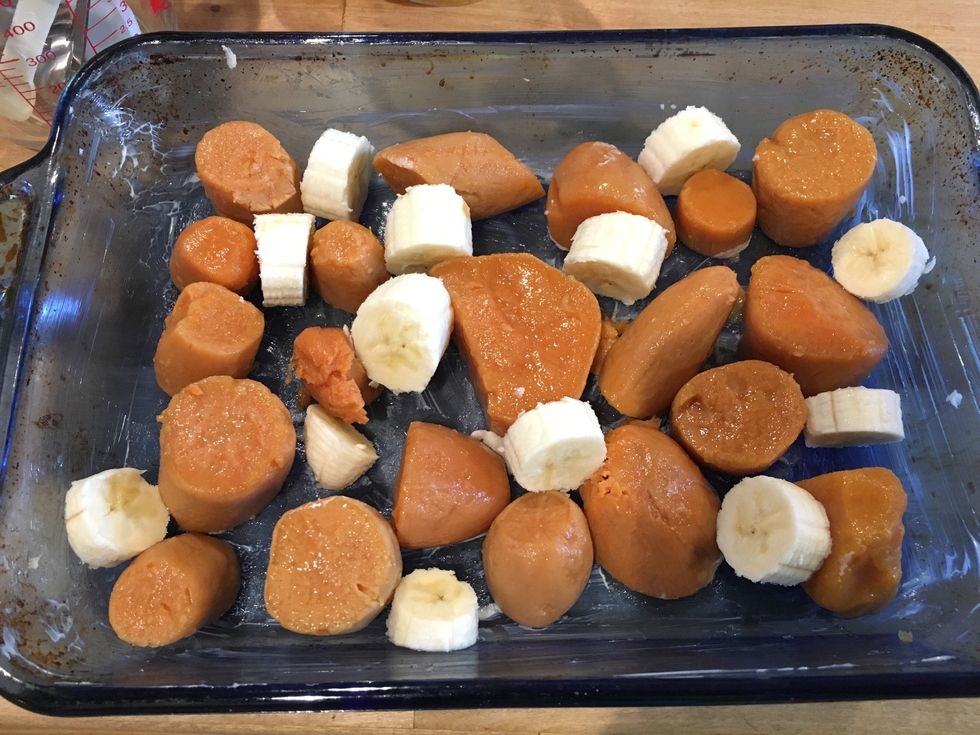 Put your sliced up yam inside with banana.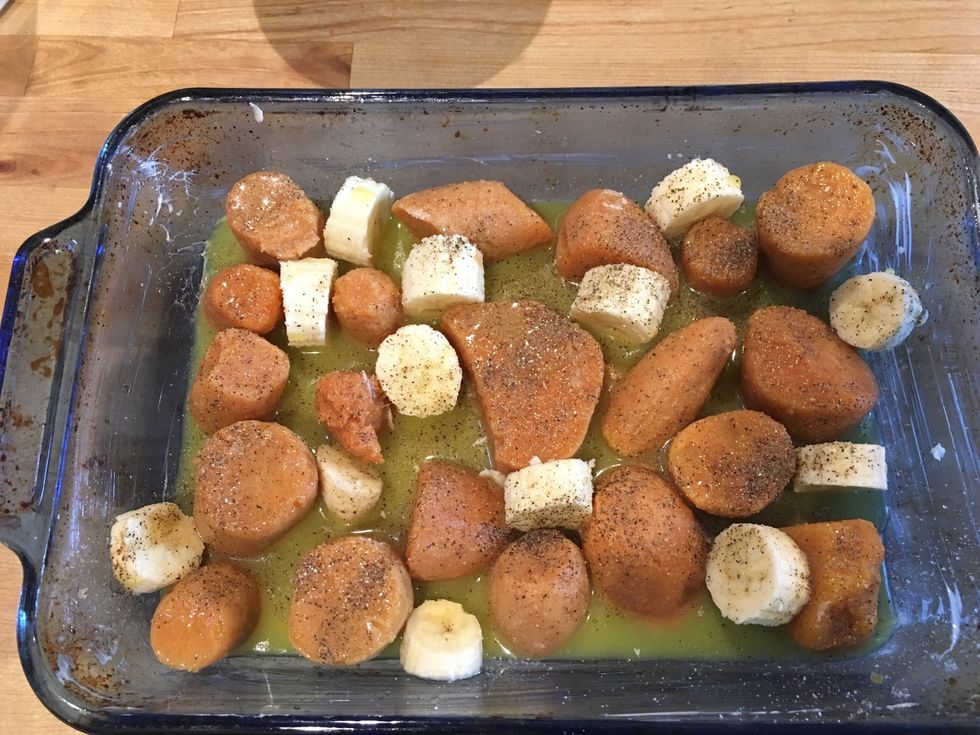 Sprinkle your salt and pepper. Now slowly pour orange juice over the yam and banana.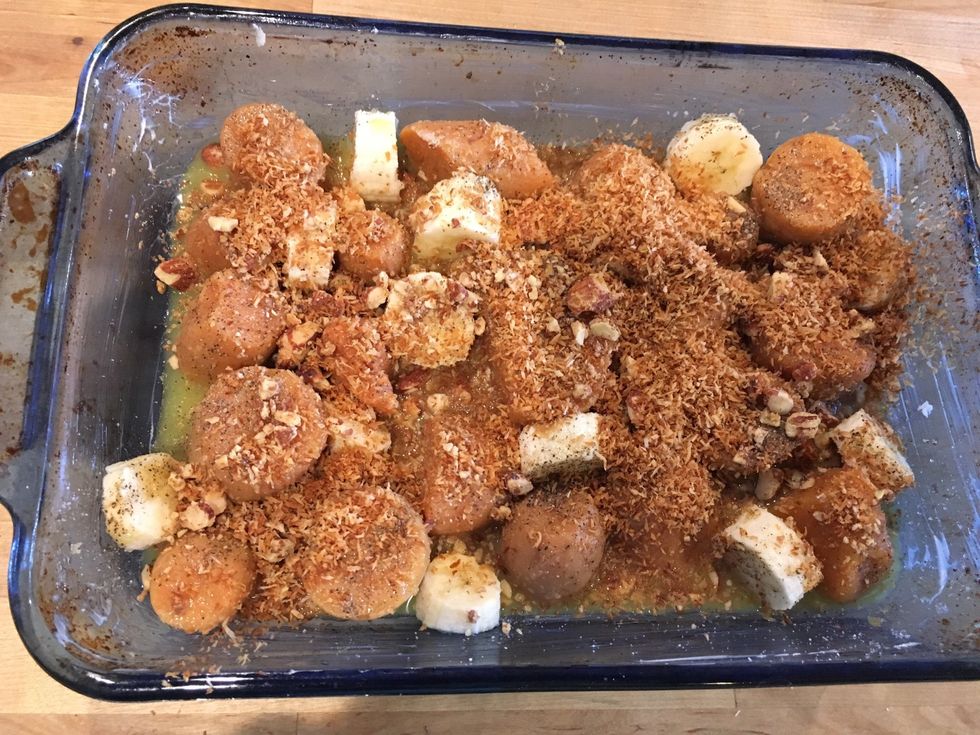 Sprinkle coconut and the nuts.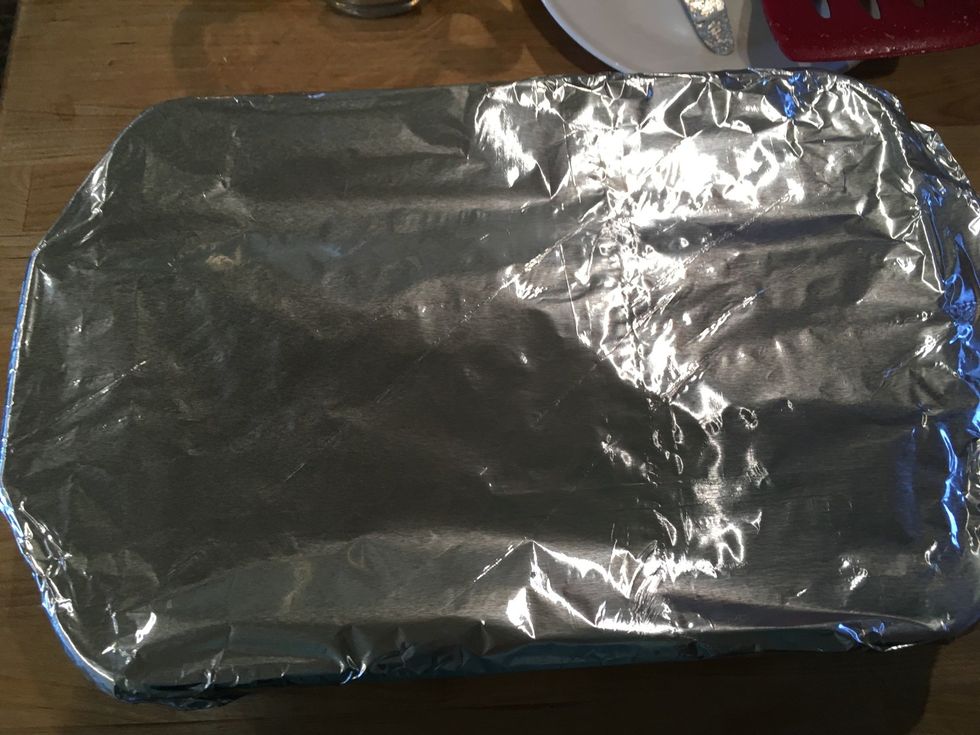 Cover it with foil and put it in the oven.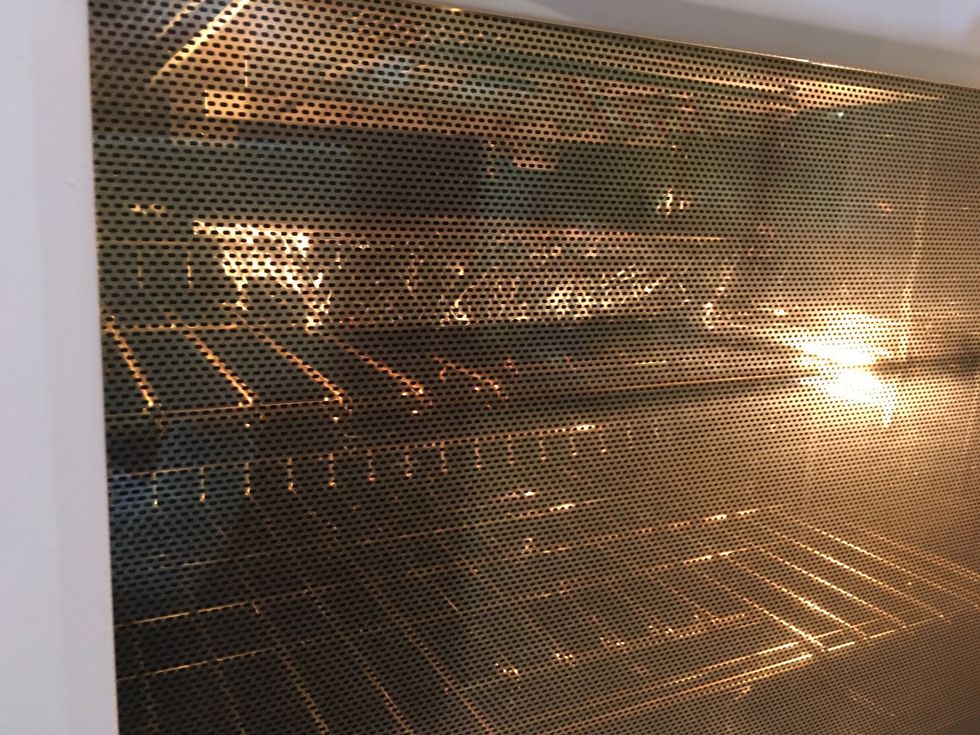 Leave it in the oven for 30 minutes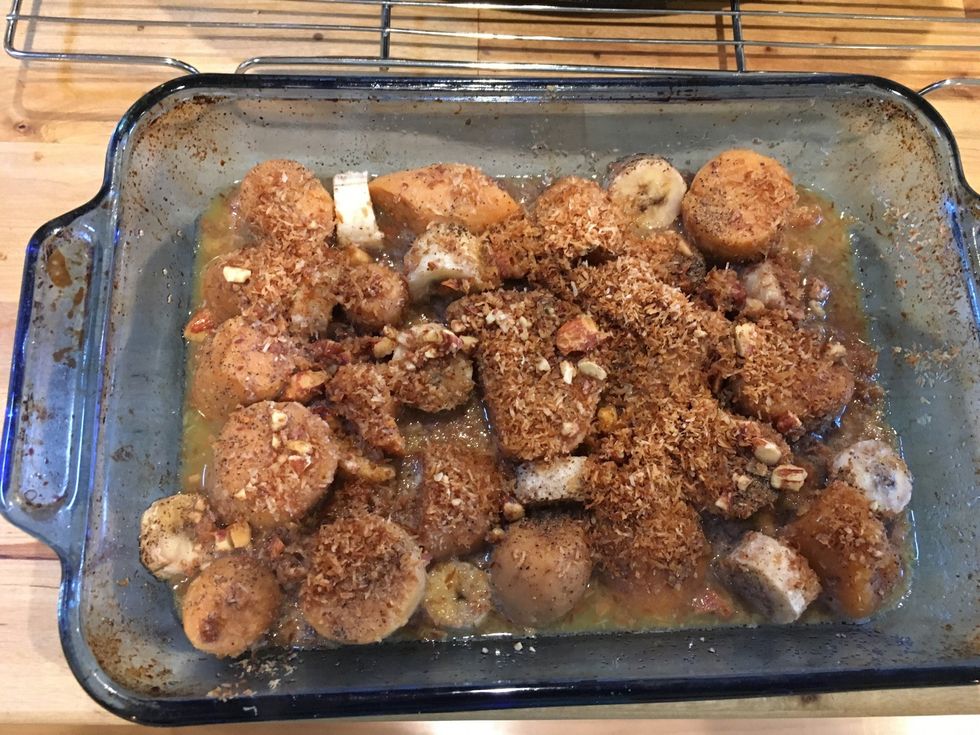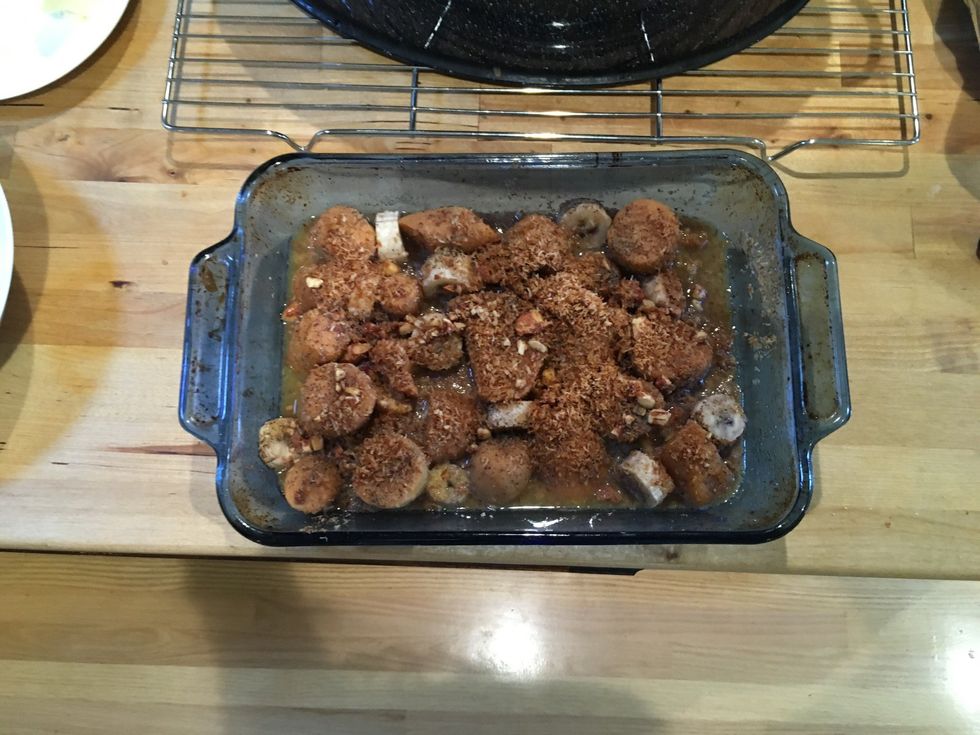 2.0lb Canned yams
1.0 Banana
0.0c Orange juice
1.0tsp Salt
0.0tsp Pepper
4.0Tbsp Chopped nuts
4.0Tbsp toasted Flaked coconut
Hannah Potter
Follow for a follow? Also: I've started a YouTube channel!! The link is the website down here