How to install the electronics on a hollow body guitar
Some guitars are pretty easy to work on. Hollow bodied guitars have no access panel to fix the electronics. This guide shows how to easily re-install the components without the use of special tools.
103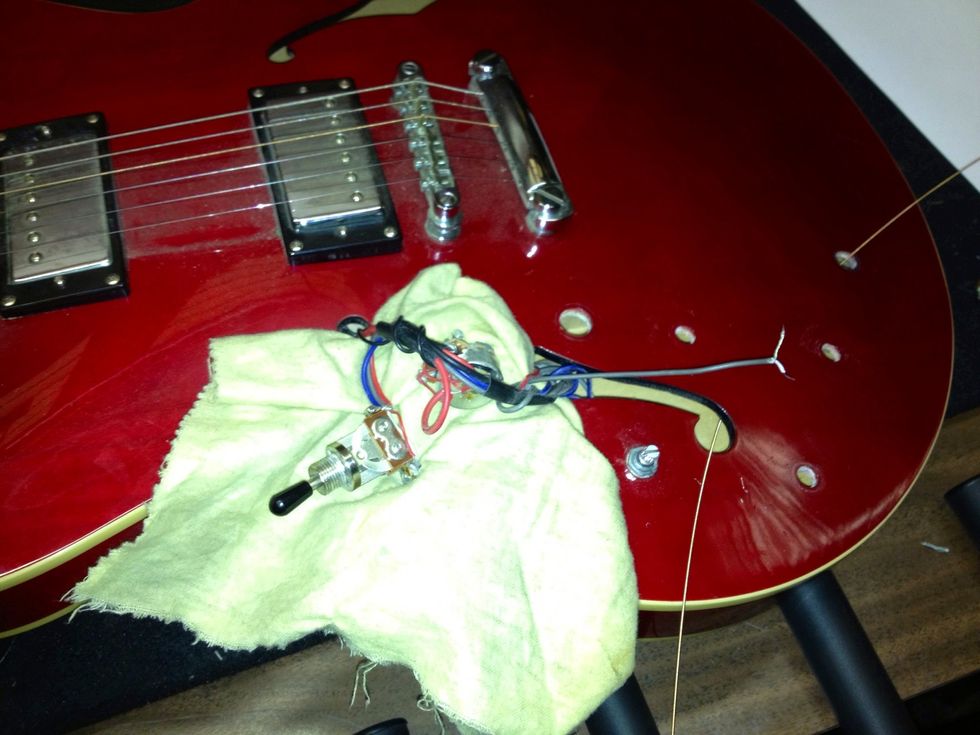 For whatever reason, you may need to remove the electronics of your hollow body guitar. Here is an Epiphone Dot with it's guts pulled out through the F-Hole to replace a defective input jack.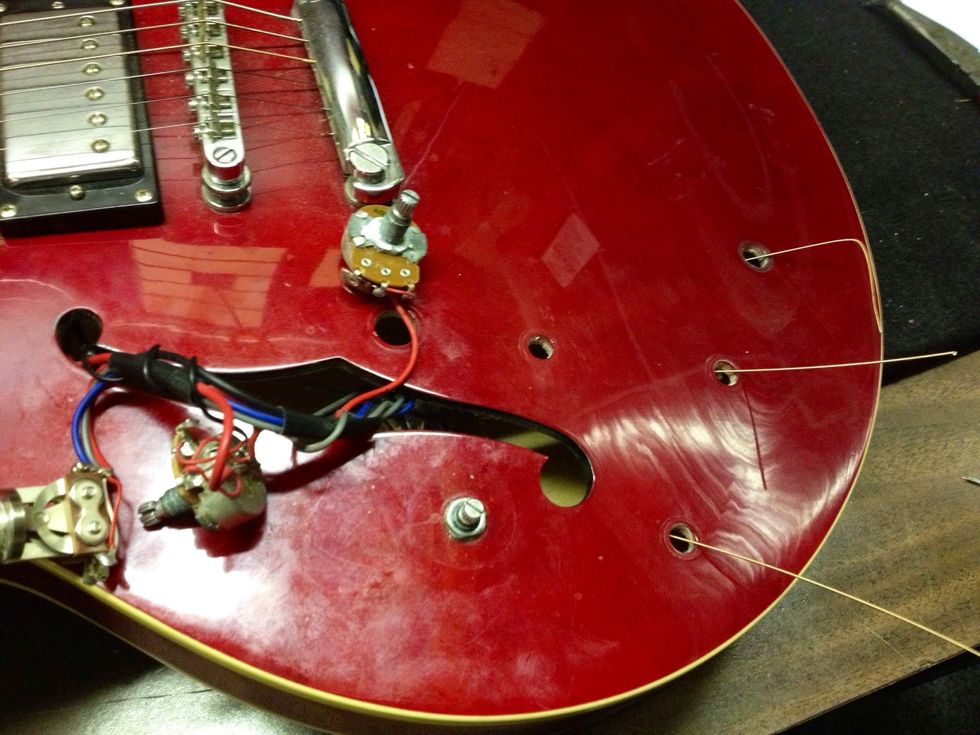 With no other access to the inside, reinstalling the components is very tricky. You'll need to use a "fish" cable to pull them back into place. An old guitar string is ridged enough as a fish line.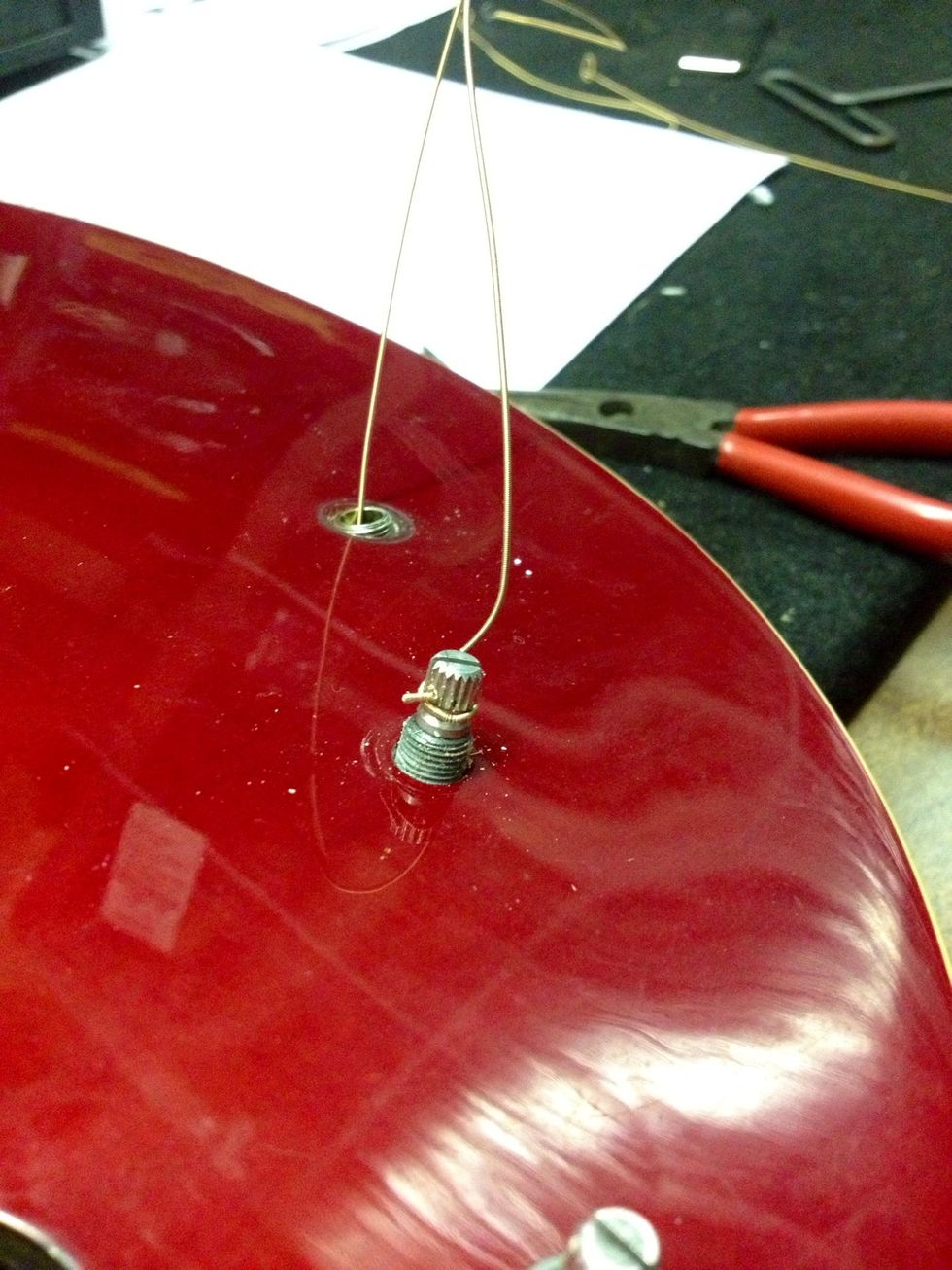 Attach a guitar string to the component securely to each parts through the f-hole so you can pull them back through the corresponding holes. (This will require patience, and possibly a few trys)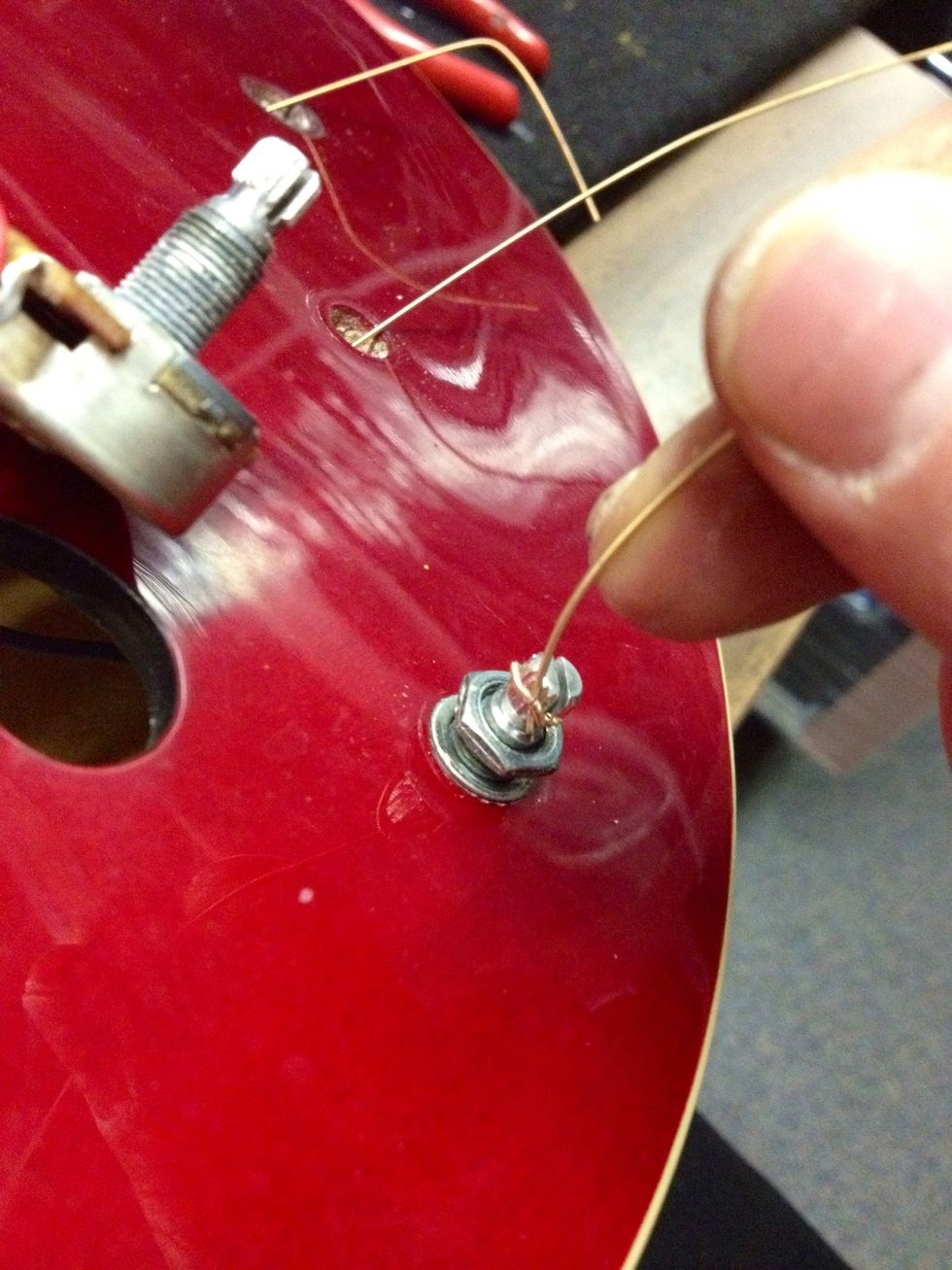 Before removing the "fish" line, I recommend fastening each part into place to prevent dropping the component back down and having to re-fish through the f-hole.
After you have concluded that the input, volume knobs, tone knobs, and pickup selector are functioning, the final test it to go rock out! Here's John pretending to be Jimi. (Lefty played wrong way)
1.0 Scrap guitar string
1.0 Set of skinny fingers
1.0Tbsp Patience