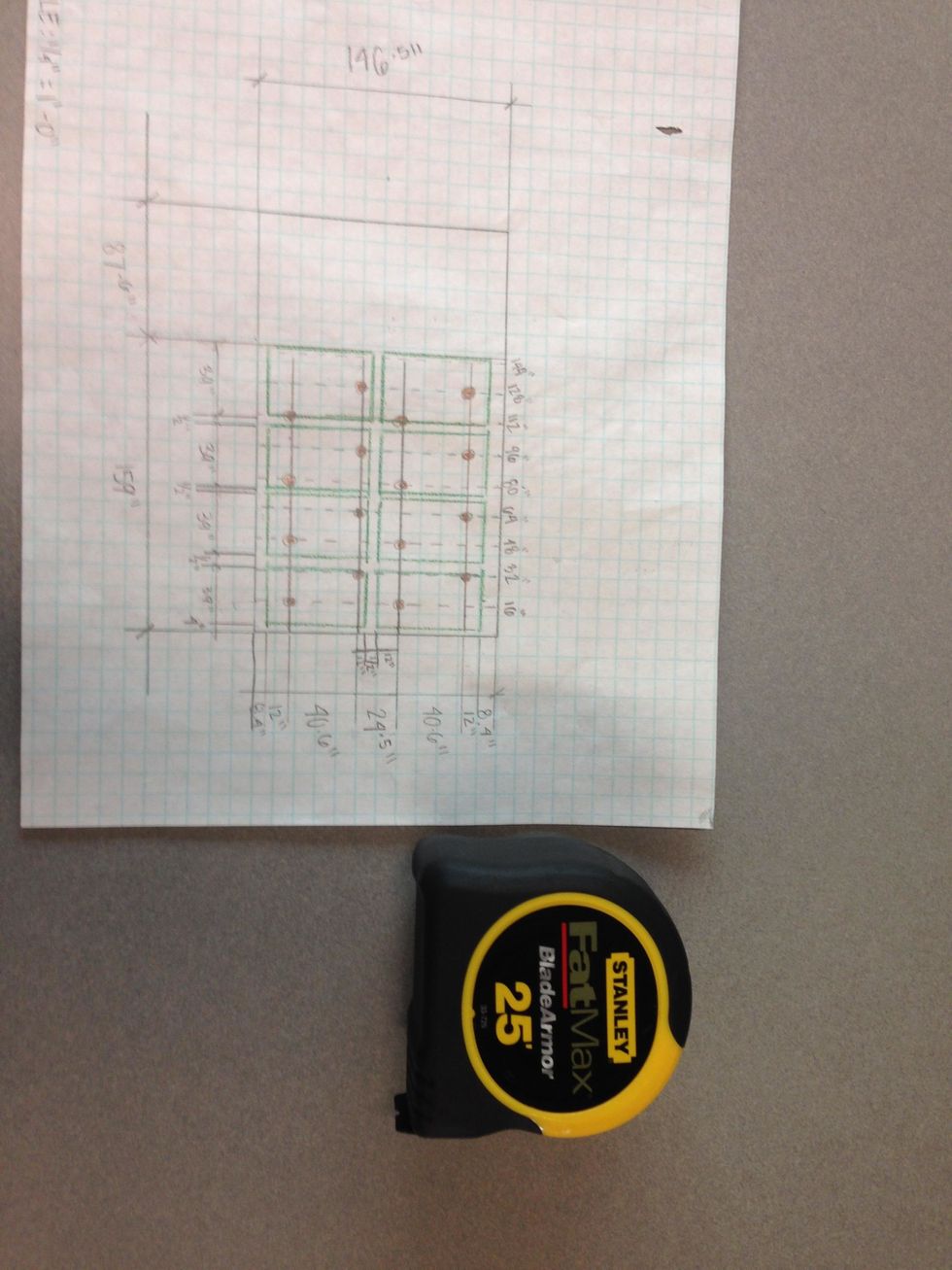 Measure the rafter spacing, plan layout accordingly. Measure twice and measure again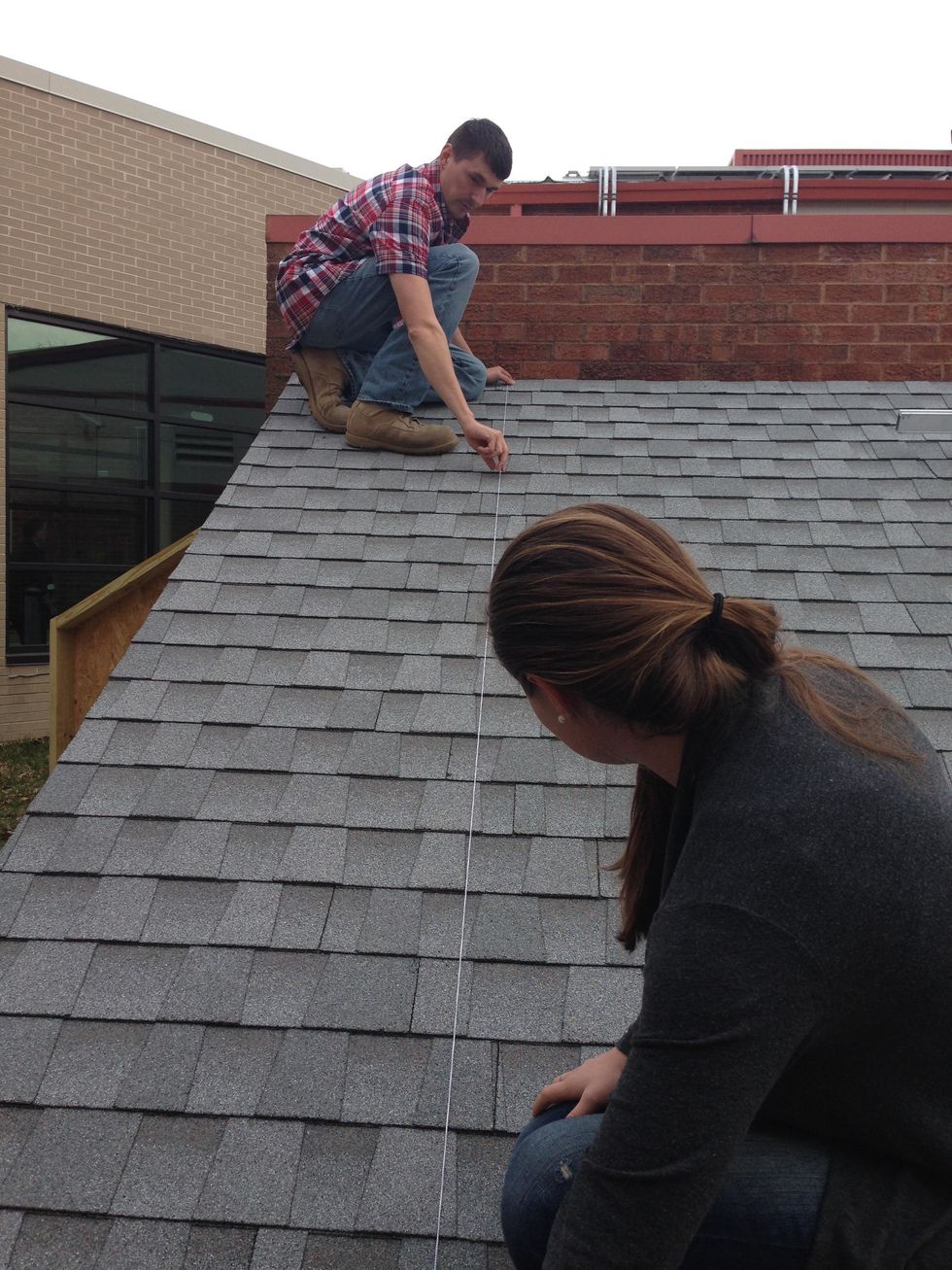 Use chalk line to mark roof for rafters to be used.
Lift the shingles up on location of standoff and pry any nails.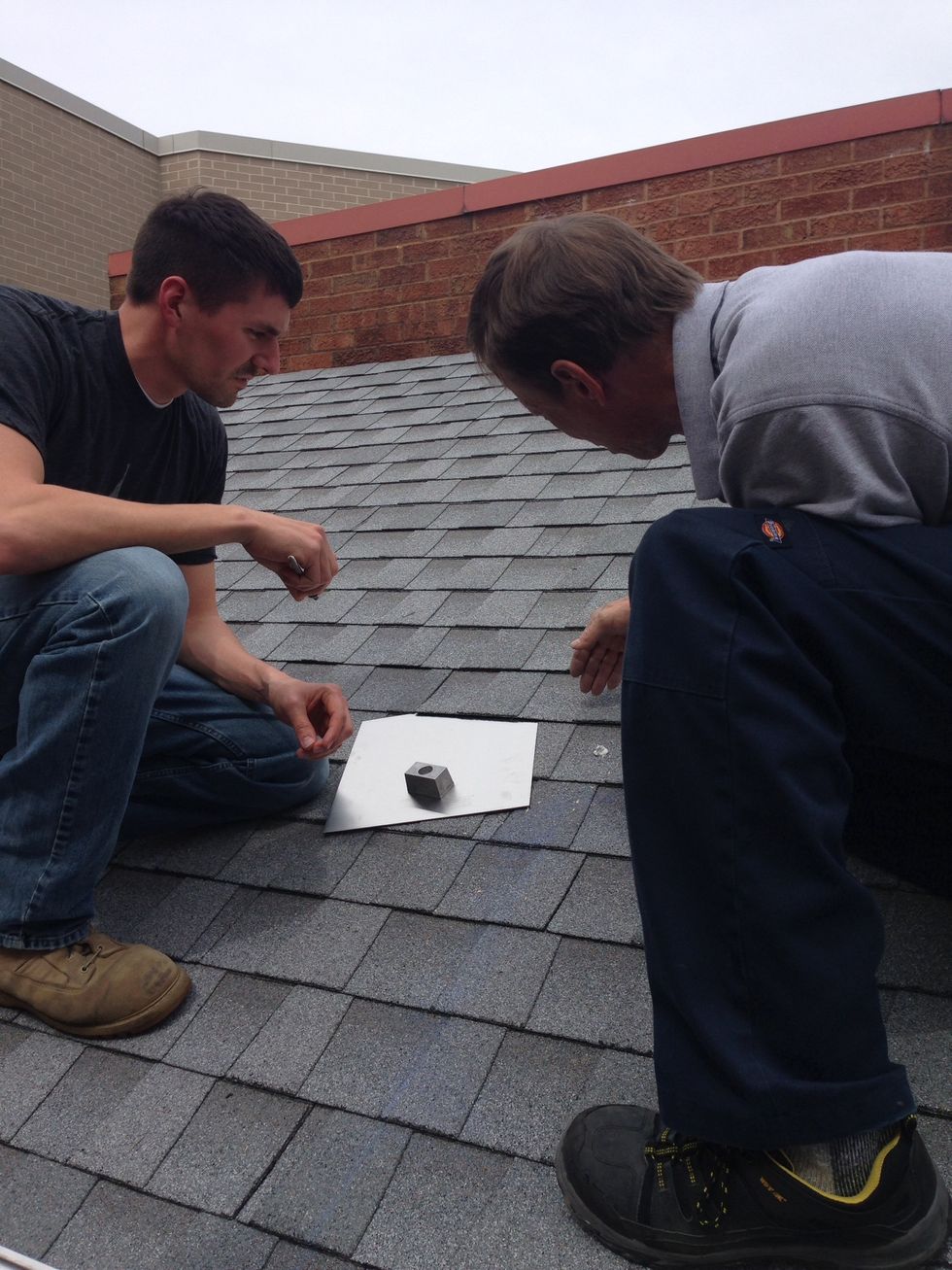 Set the flashing/mount in place.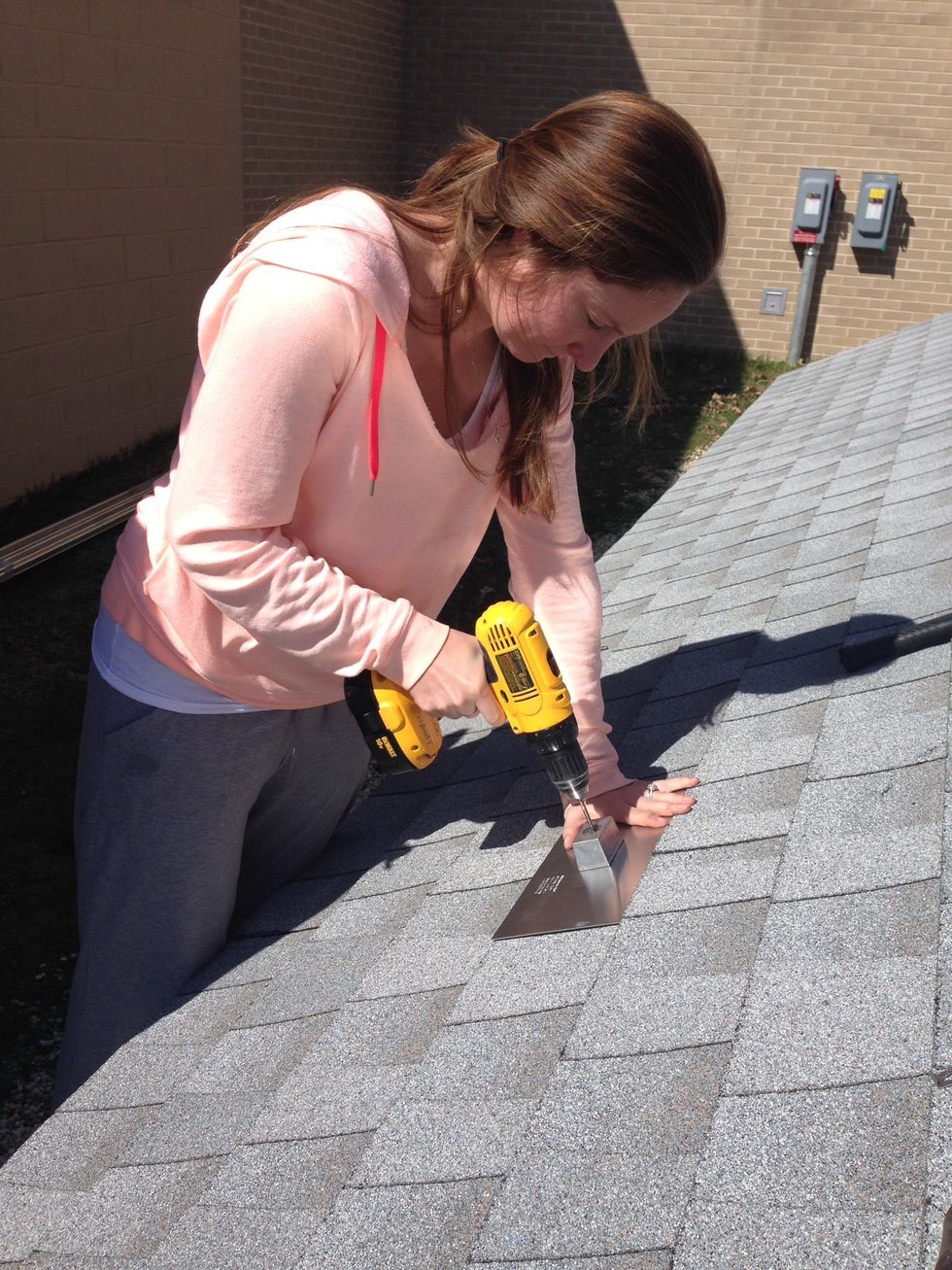 Drill a pilot hole, remove flashing/mount, continue to drill pilot hole till full depth is achieved.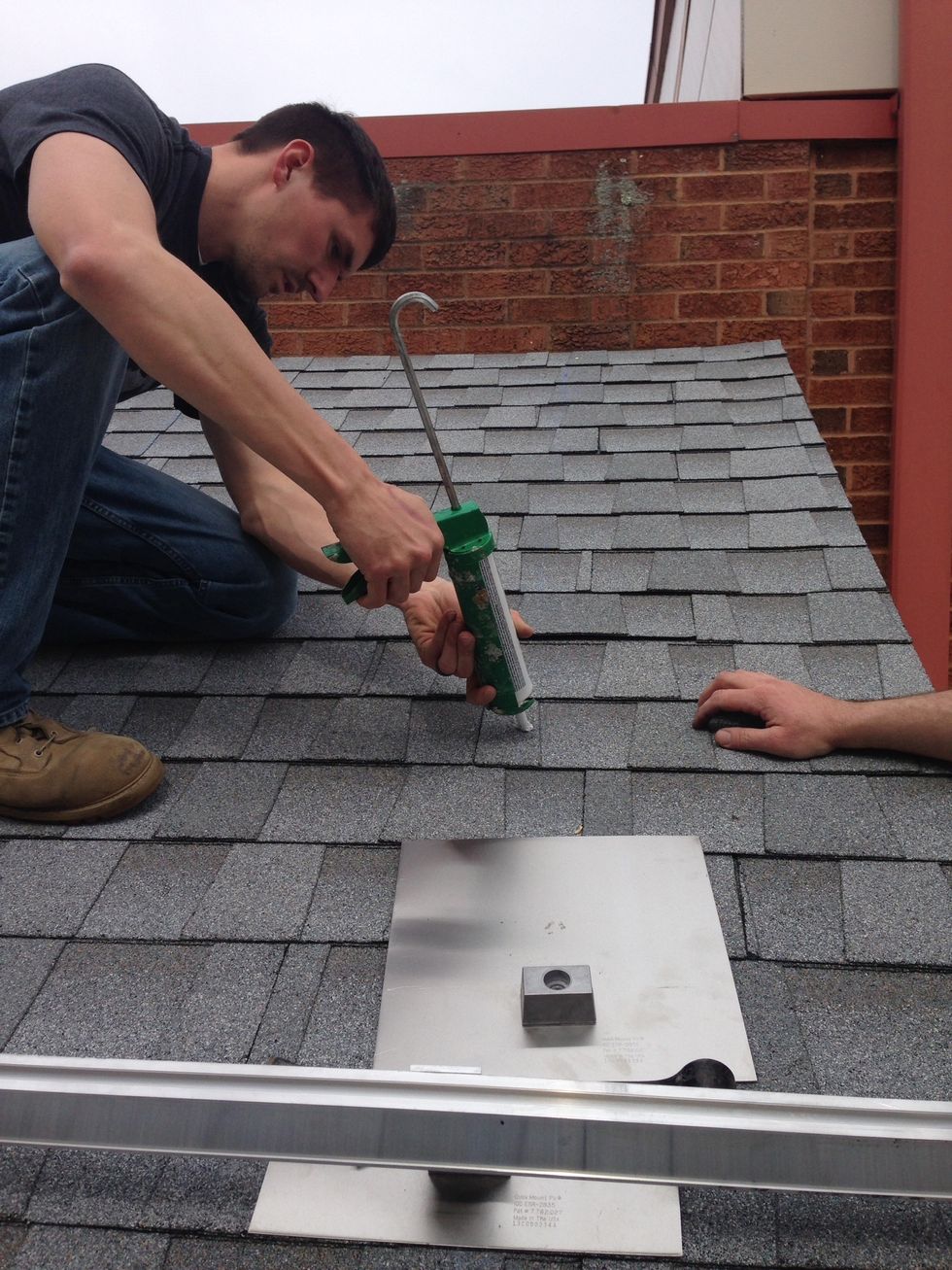 Caulk pilot hole, and place flashing mount back in location.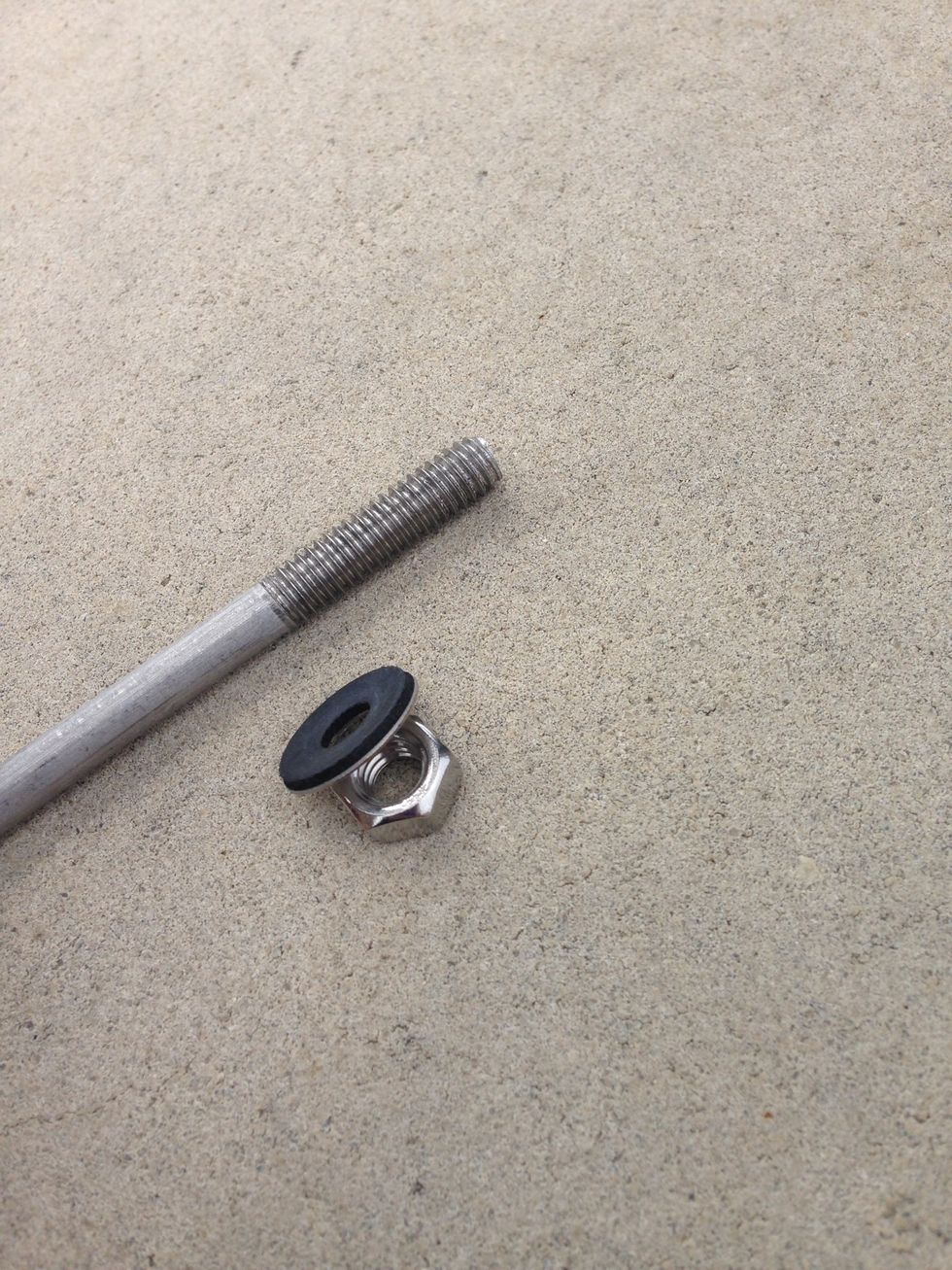 Install bonded washer into anchor followed by nut.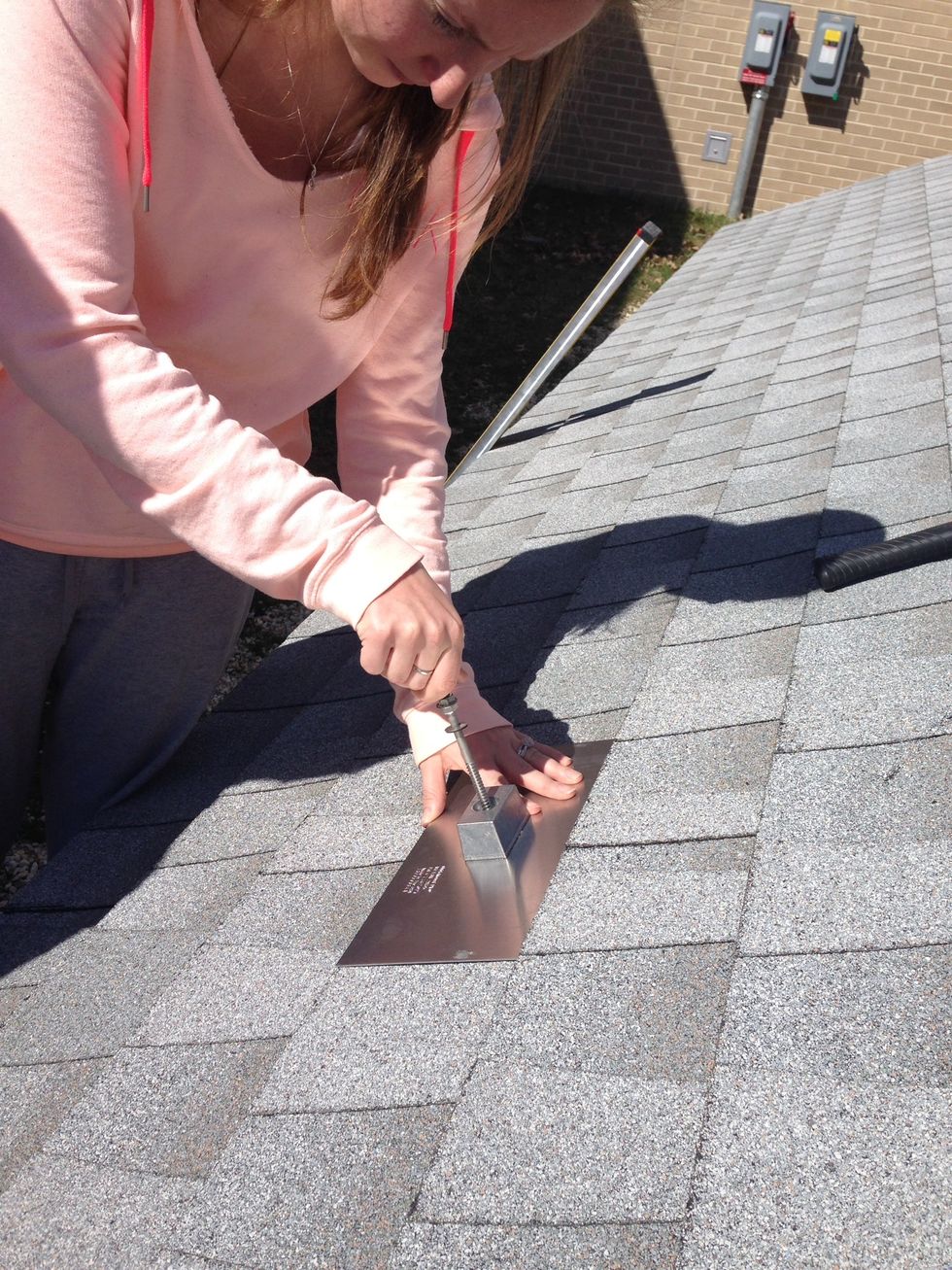 Install anchor through flashing/mount into pilot hole.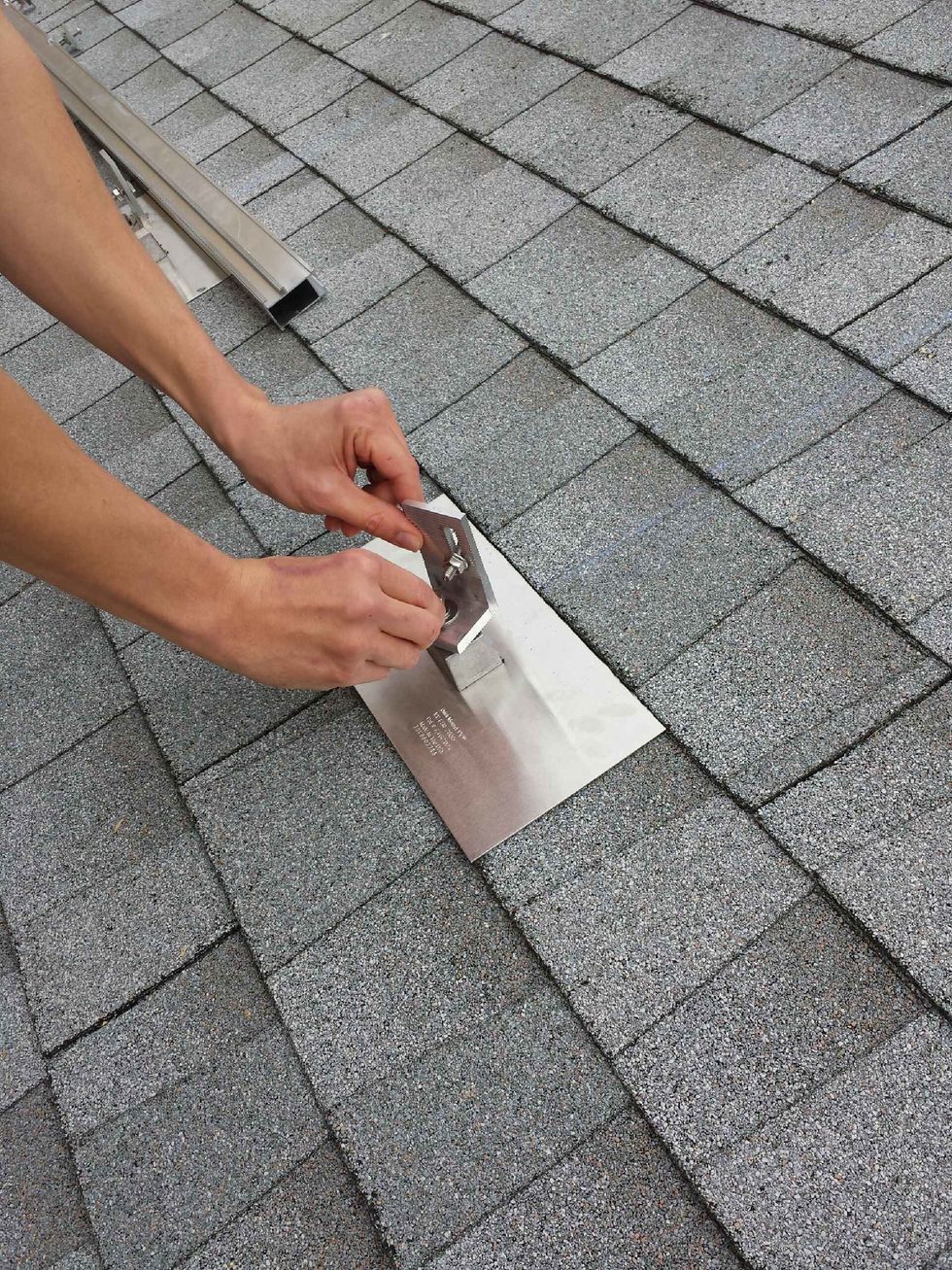 Install sealing rubber washer, L-bracket, flat washer, lock washer, and finally the nut. Hand tighten.
Dance for joy!
1.0 chalk line
1.0 tape measure
standoffs