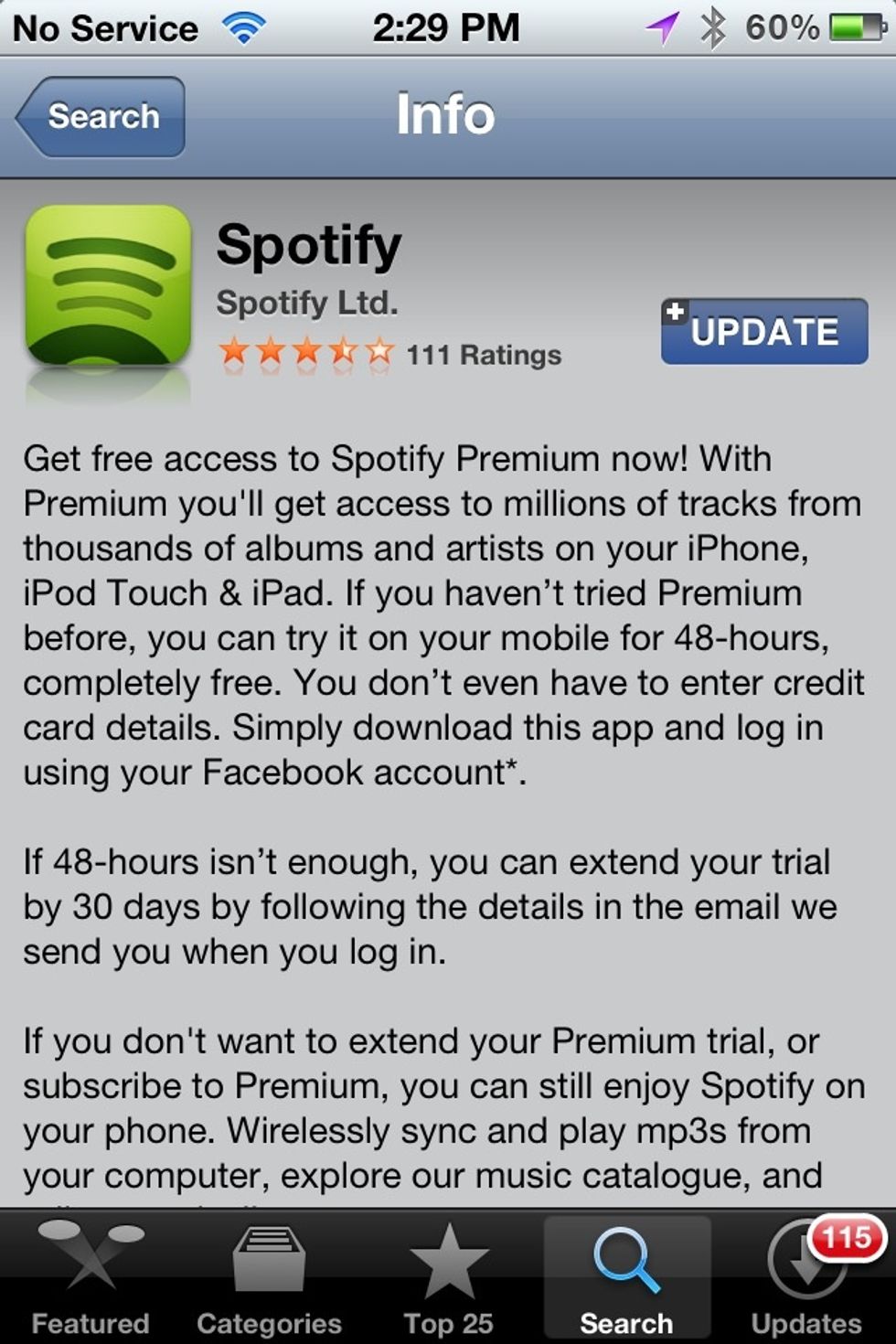 Search for and install Spotify on the app store.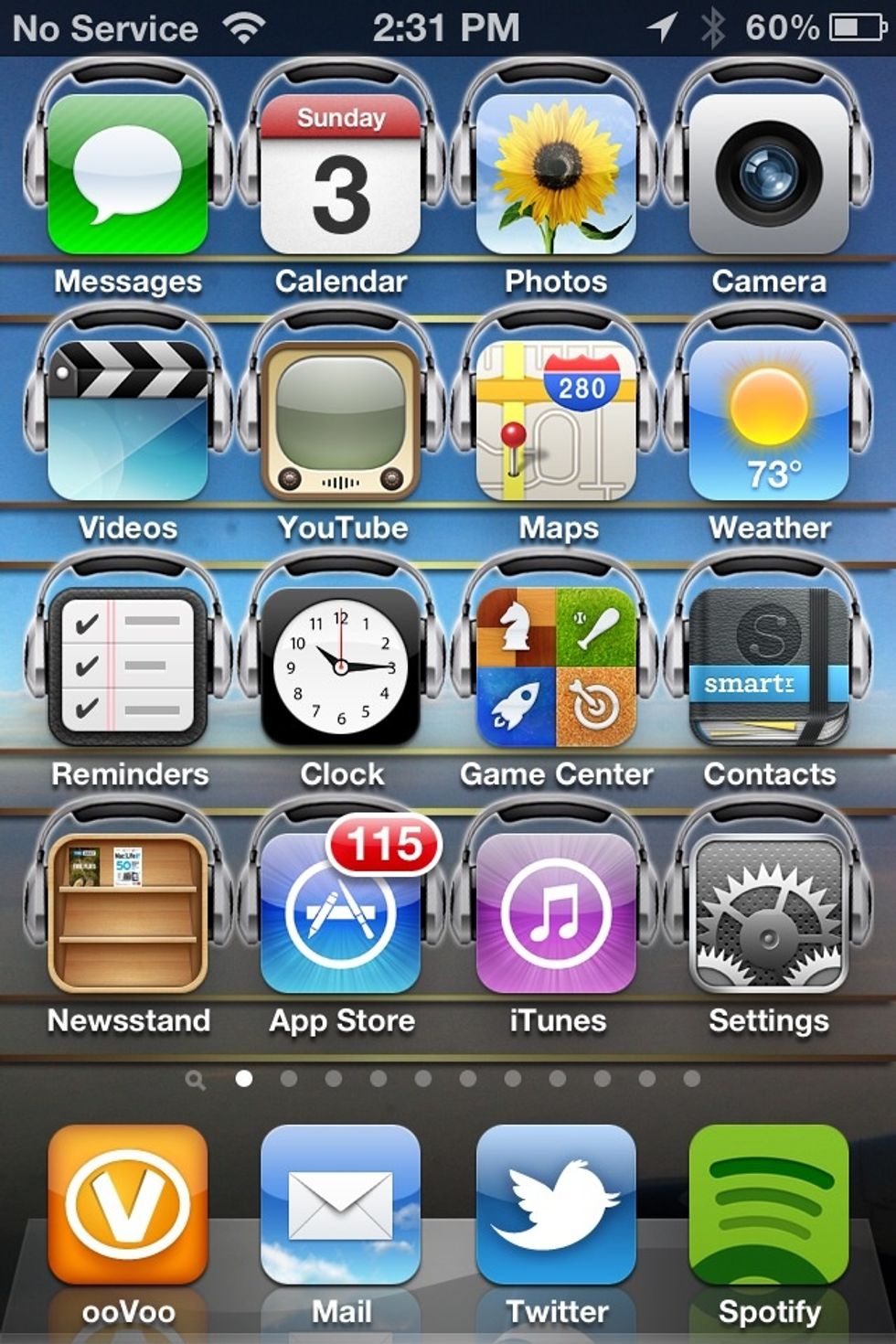 Find Spotify on your home screen and tap to launch.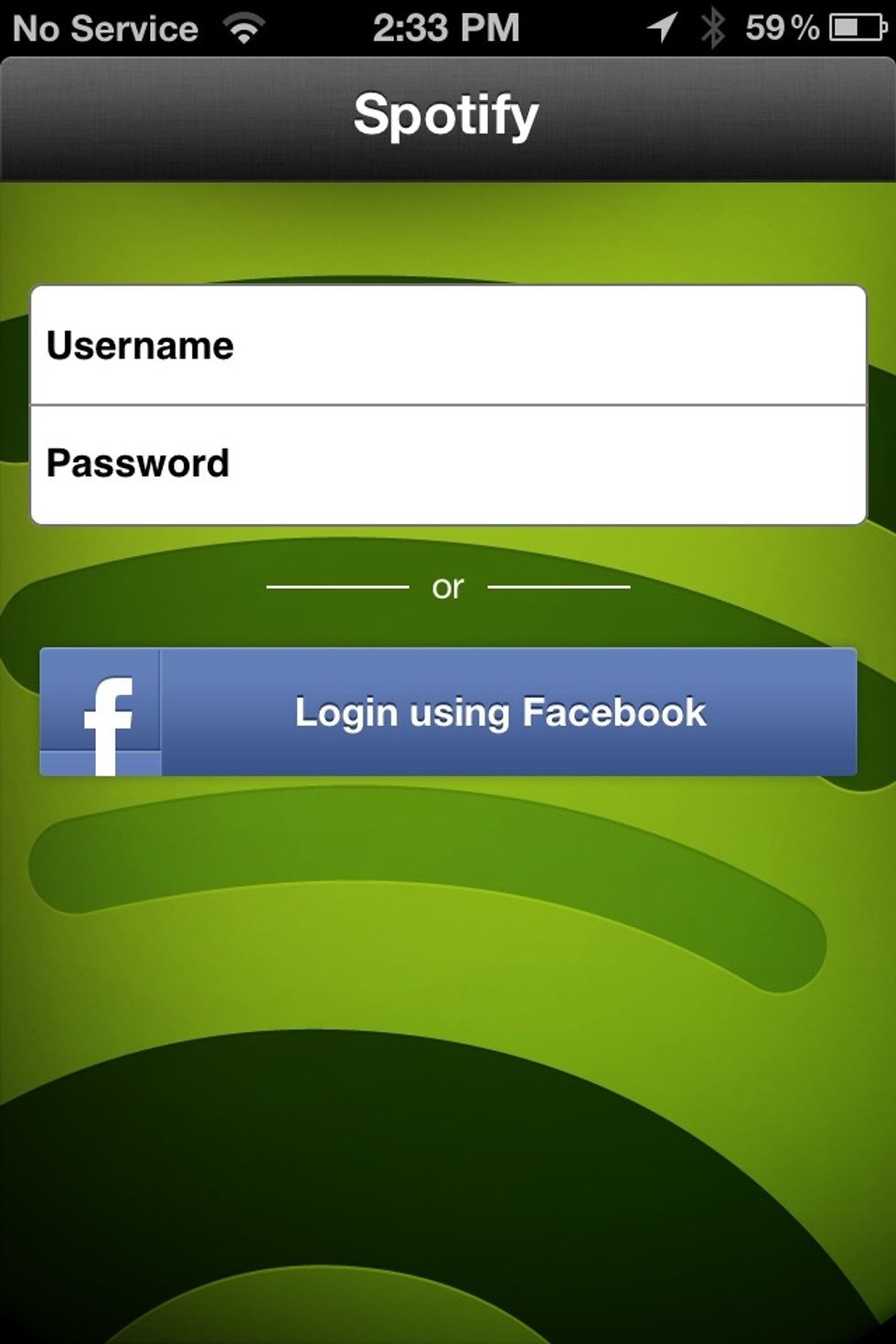 Select login with Facebook and enter your email and password.
Enjoy your 48-hour free trial. You can also sign up for a 30-day free trial by providing credit card details. After that, Spotify Premium is $10 a month.
You can listen for free by installing Spotify on your computer, available at spotify.com. The steps are the same, but with a different interface.
1.0 Facebook account
1.0 Computer or mobile device