How to install skyway west cable service
This guide is intended for Skyway West Cable clients and technical support people in the Greater Vancouver Regional District.
19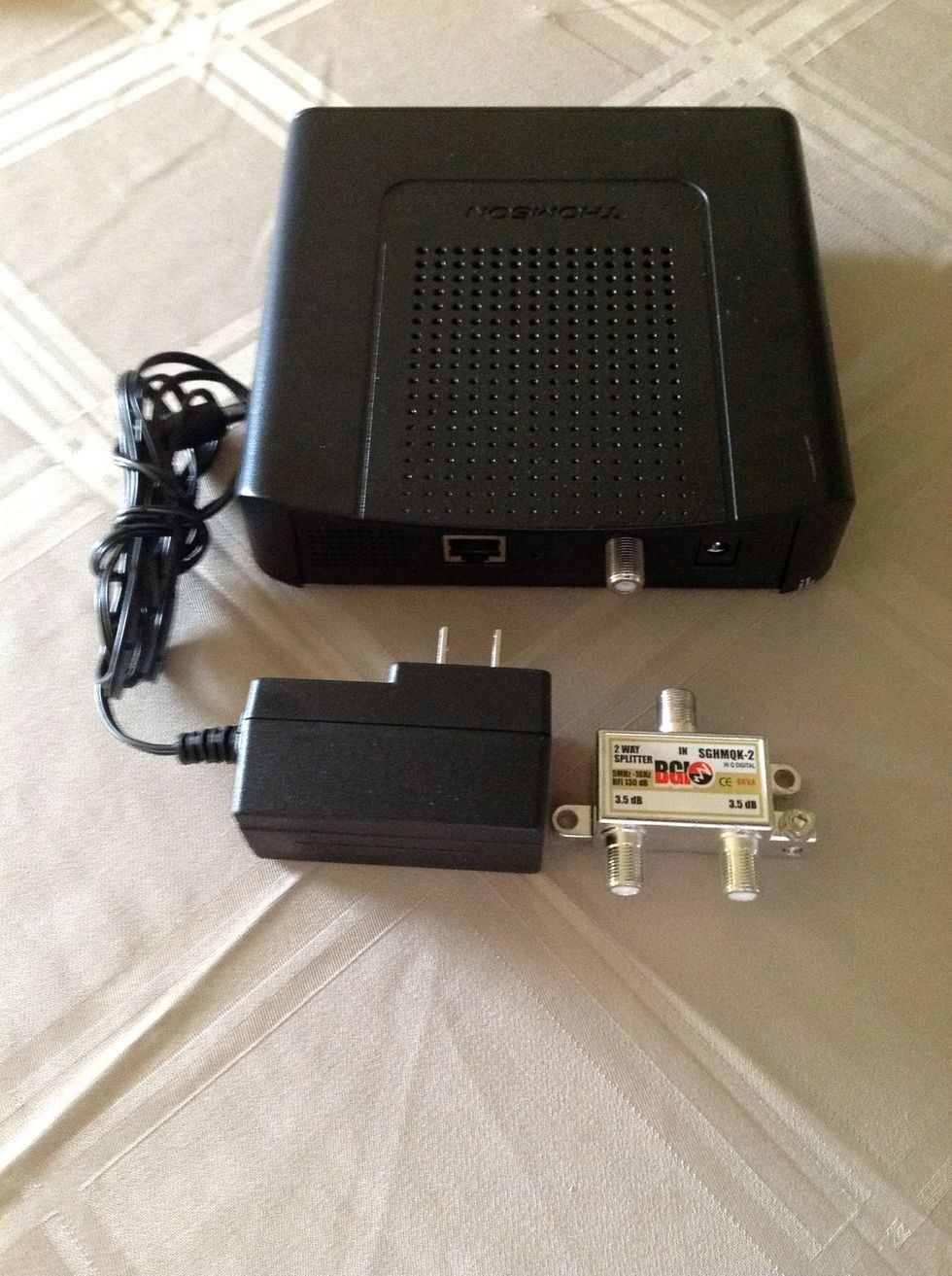 Unbox the Cable modem, power supply & splitter and...
The Routerboard, power supply and Ethernet Cable...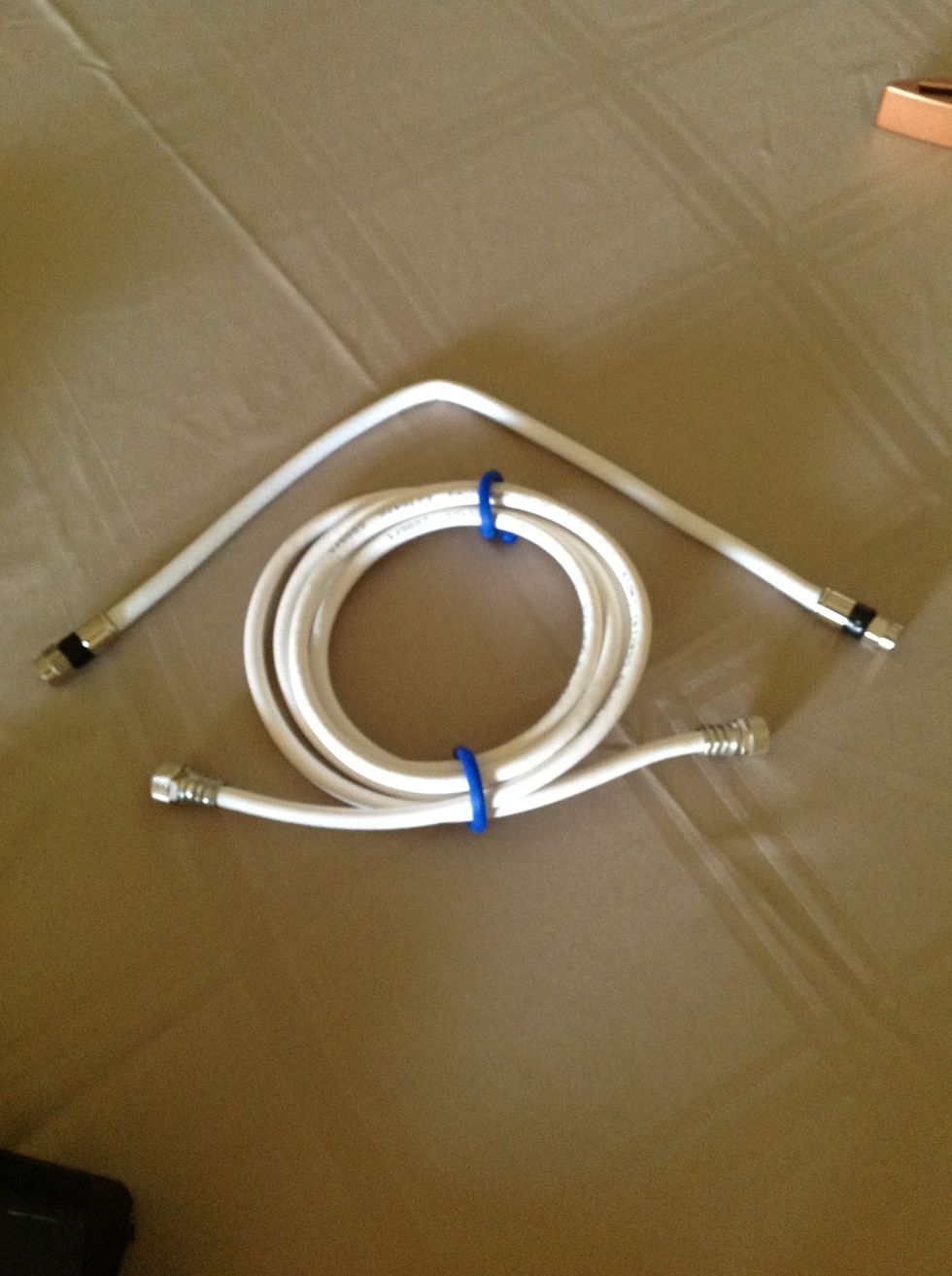 Plus the long and short coaxial cables.
IMPORTANT note: the power supplies have identical end plugs. The Routerboard's larger 24 volt P/S will instantly damage the cable modem. Just remember the BIGGER supply plugs into the smaller box.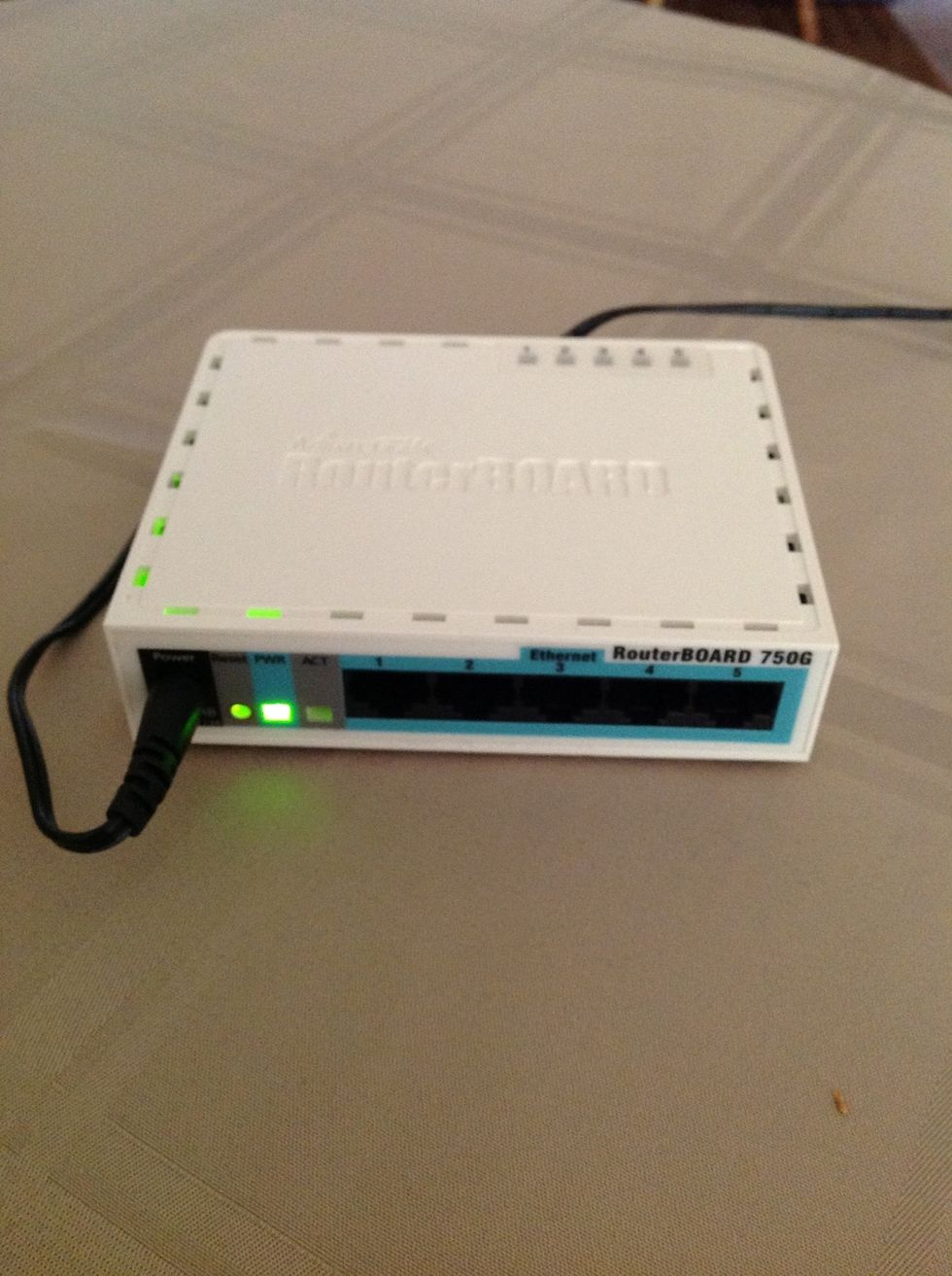 Power up the Routerboard first; check the power light is on.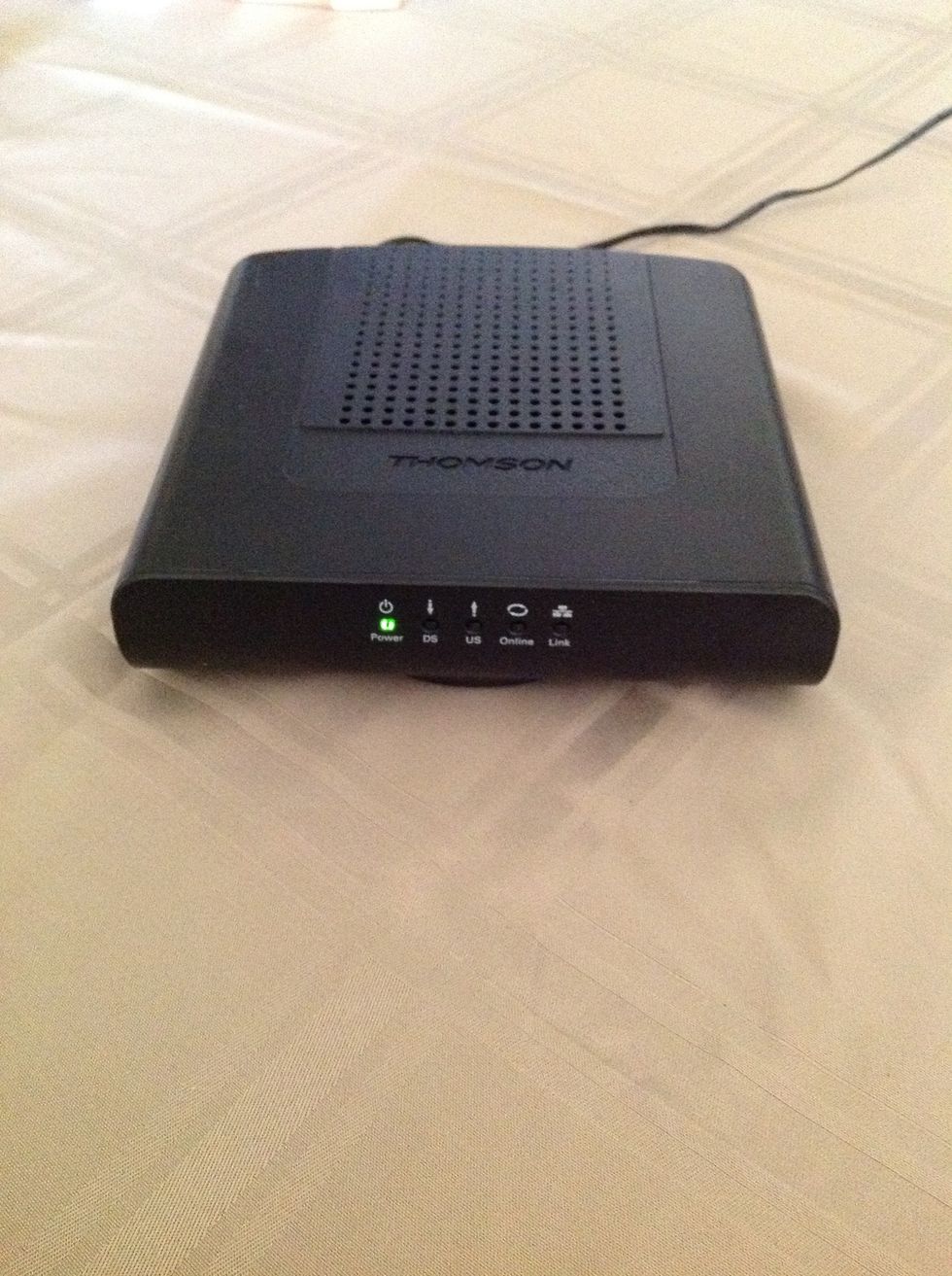 The cable modem next...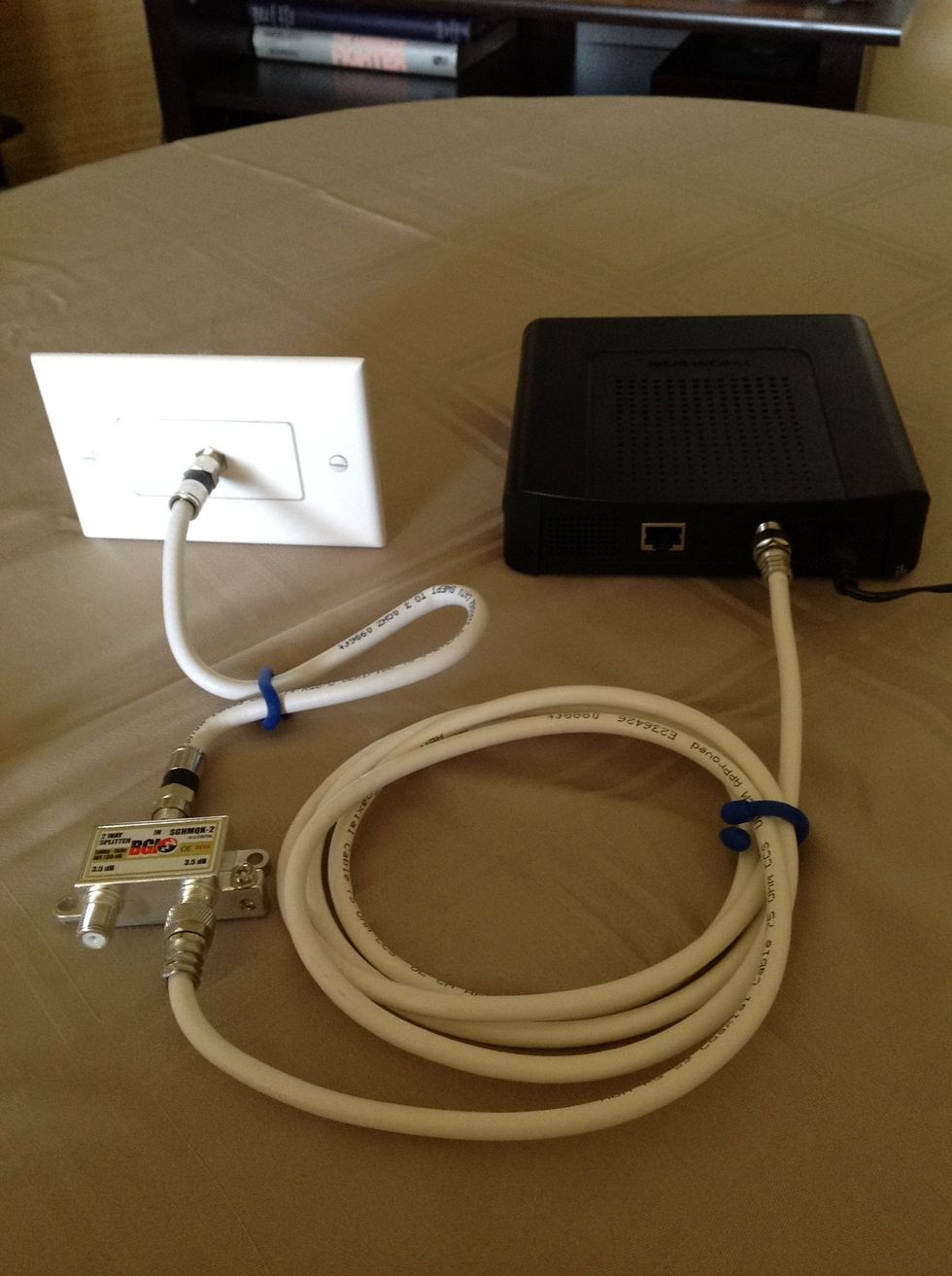 Connect the long coax cable to the wall jack; add in the splitter and short cable only if there is also an active Shaw service. (If so, it would plug into the remaining port).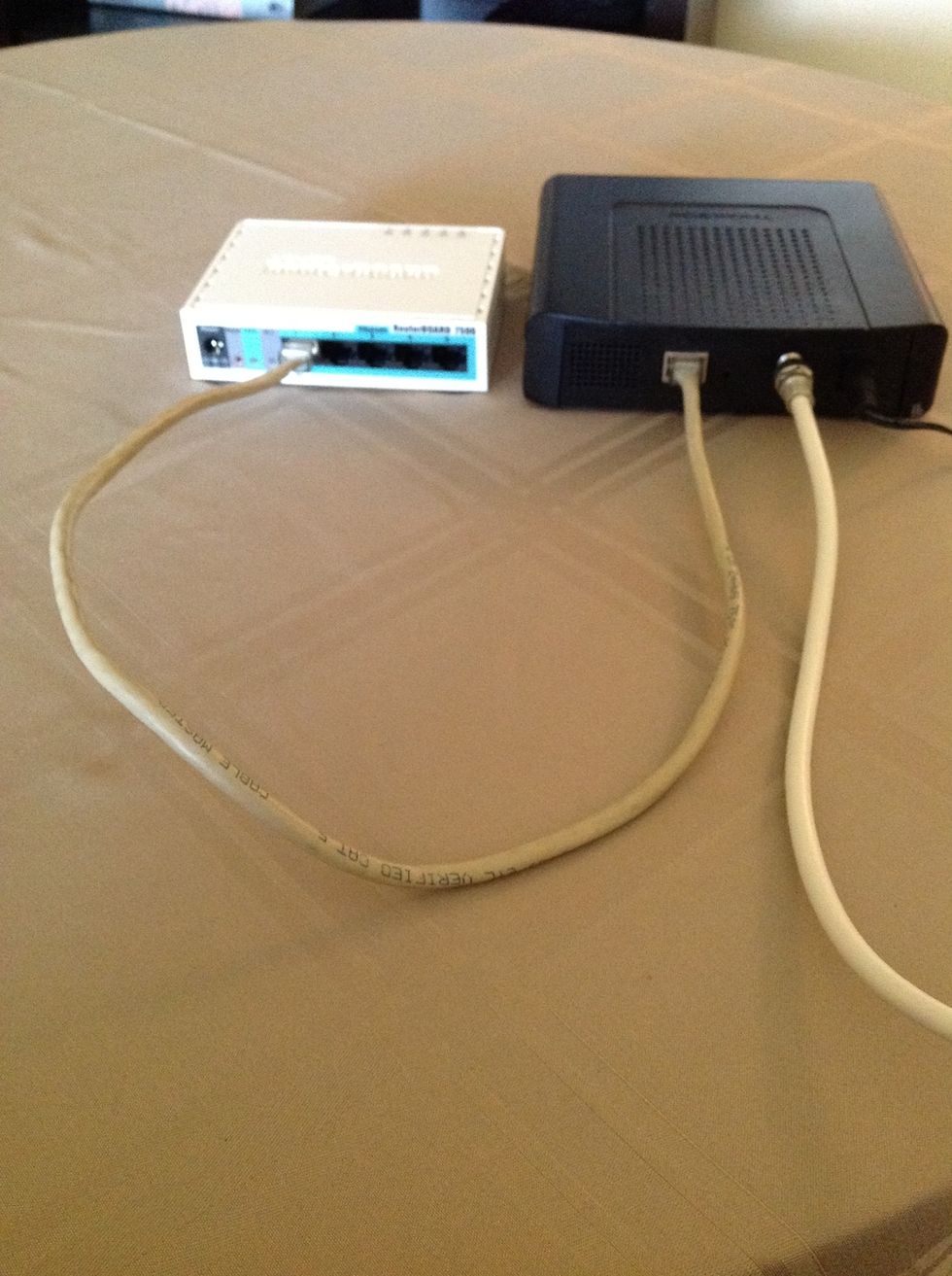 Connect the cable modem to port #1 on the Routerboard.
Run an ethernet cable from port 3, 4, or 5 on the Routerboard to your own Router or Firewall. Confirm the link lights at each end are lit solid or blinking. Port 2 may NOT be used.
Number your router or firewall with its new IP address; plus the gateway, netmask and DNS addresses from the provided information sheet.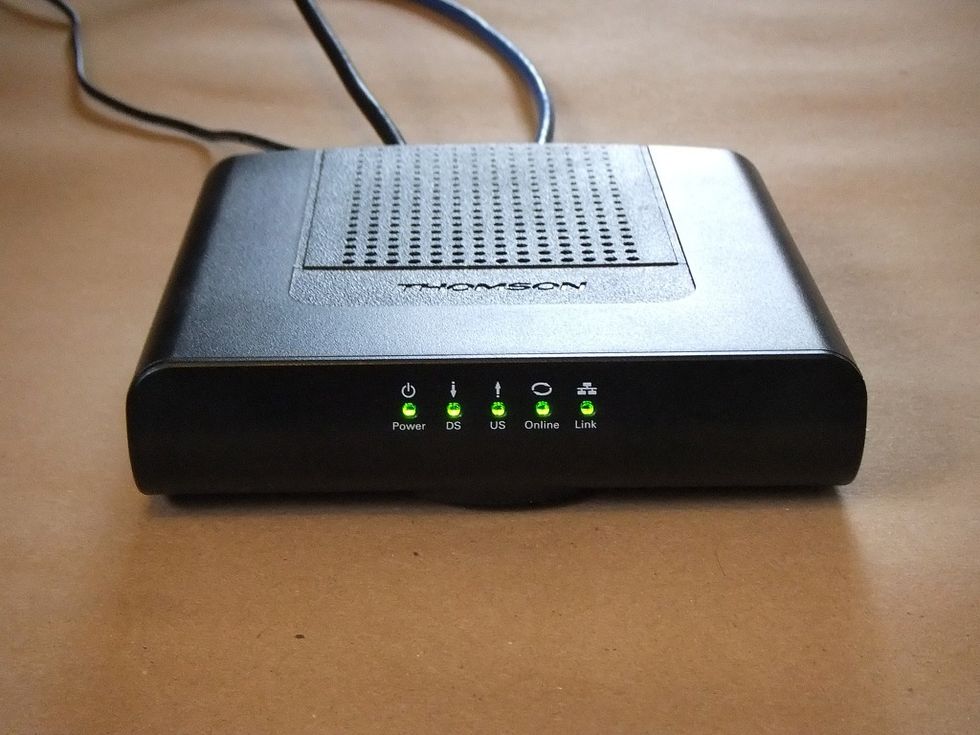 Confirm that the four left lights are lit solid; and the link light on the right is solid or blinking. Please allow 3 - 4 minutes for the modem to sync.
Speed test the connection by browsing to http://www.skywaywest.com/speed. (The browser requires JAVA support). Please note a wired connection is greatly preferred over a wireless one.
Be sure to call Skyway West Provisioning at 604-482-1223 (We need to log your speed test results), and a final ping test will complete the installation.
1.0 Thompson DCM 475 cable modem
1.0 12 volt power supply for above
1.0 Mikrotik Routerboard 5-port switch
1.0 24 volt power supply for above
2.0 One short & one long Coaxial cable
1.0 Two-way cable splitter
1.0 Ethernet cable
1.0 Information sheet