How to install new guitar strings
Learn how to properly remove old strings and replace them with new ones for 6 string guitars.
104
Changing guitar strings is a very important maintenance practice. Without the strings, the guitar loses its function.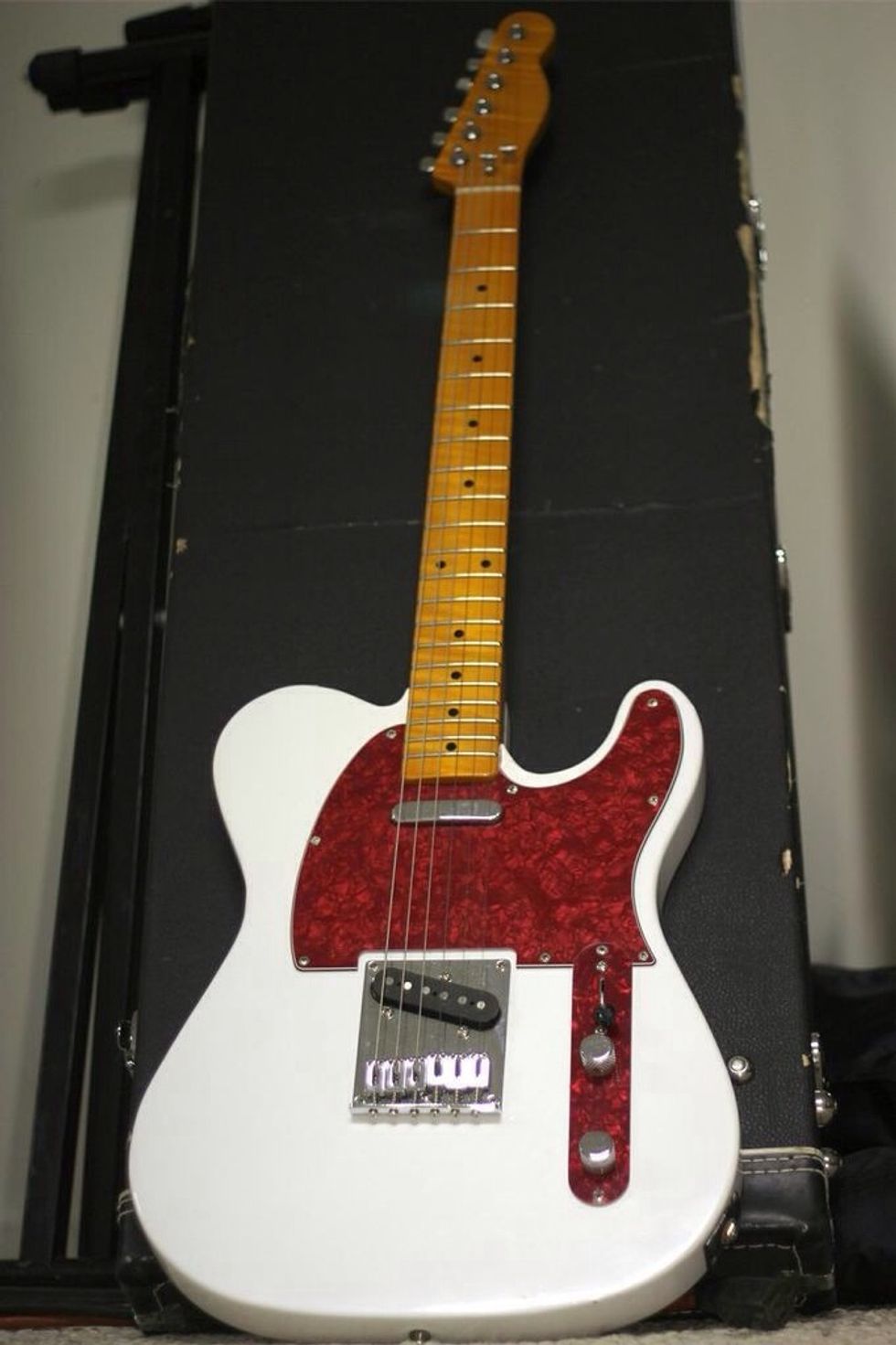 Depending on how much you play guitar, you should change strings 3 - 7 times a year. Humidity, how much you play, and string quality all affect when you should change strings.
Loosen the strings. Work your way from the outermost strings to the most inner strings.
Remove the old strings after they're loosened.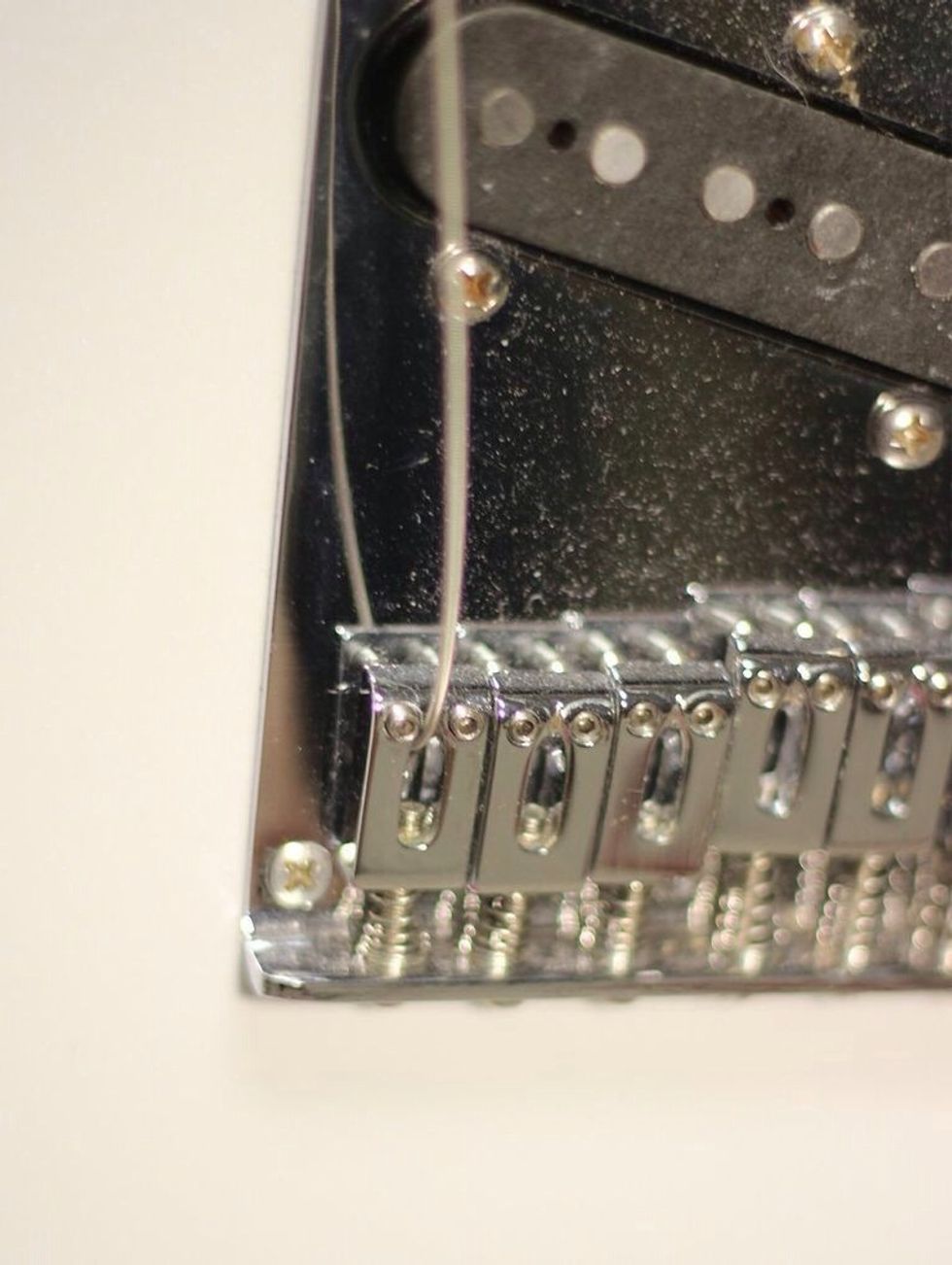 Add new strings by stringing the new ones through the bridge (Remember to not mix up the string gauges).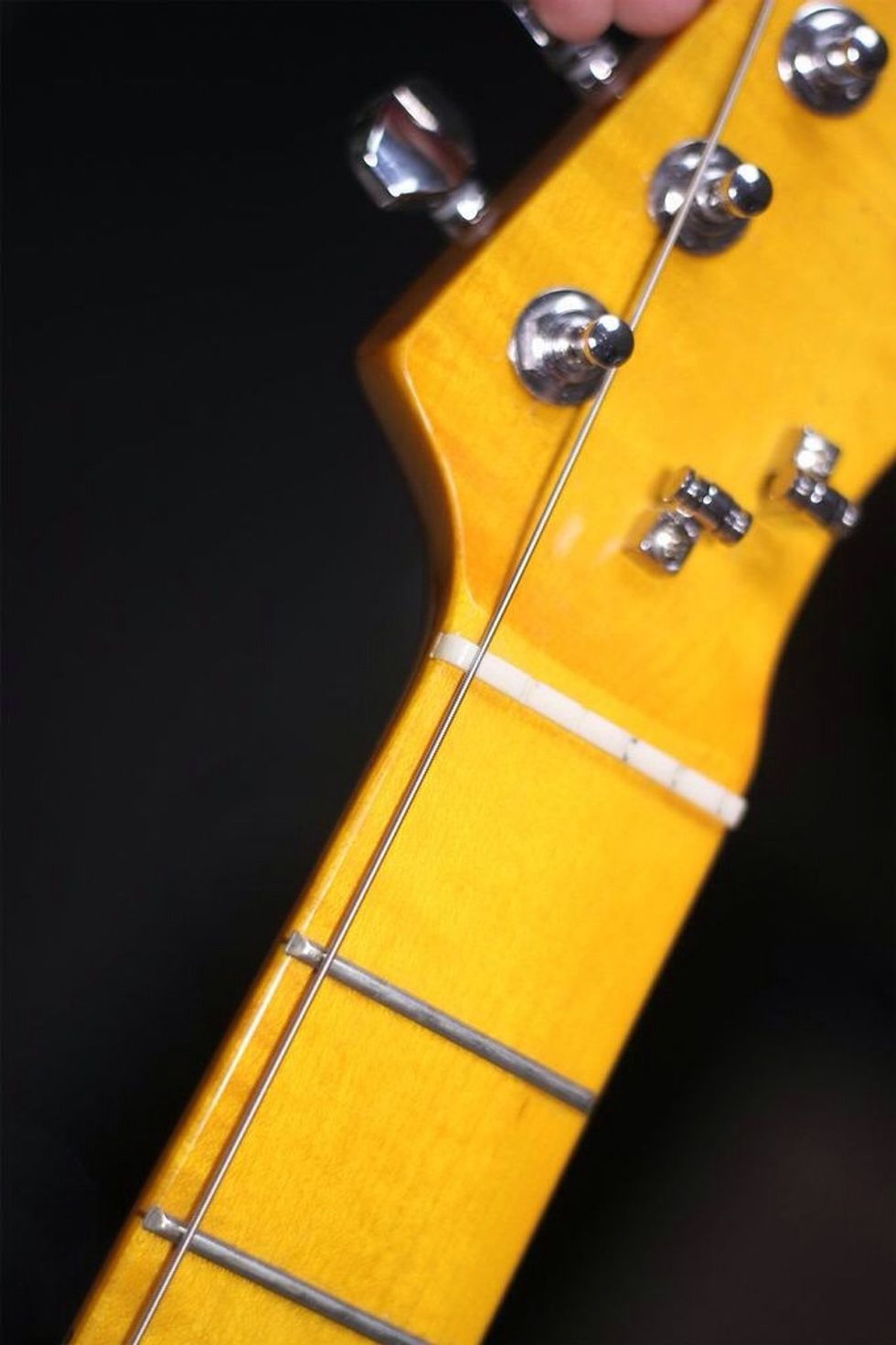 Have the string(s) rest on the nut.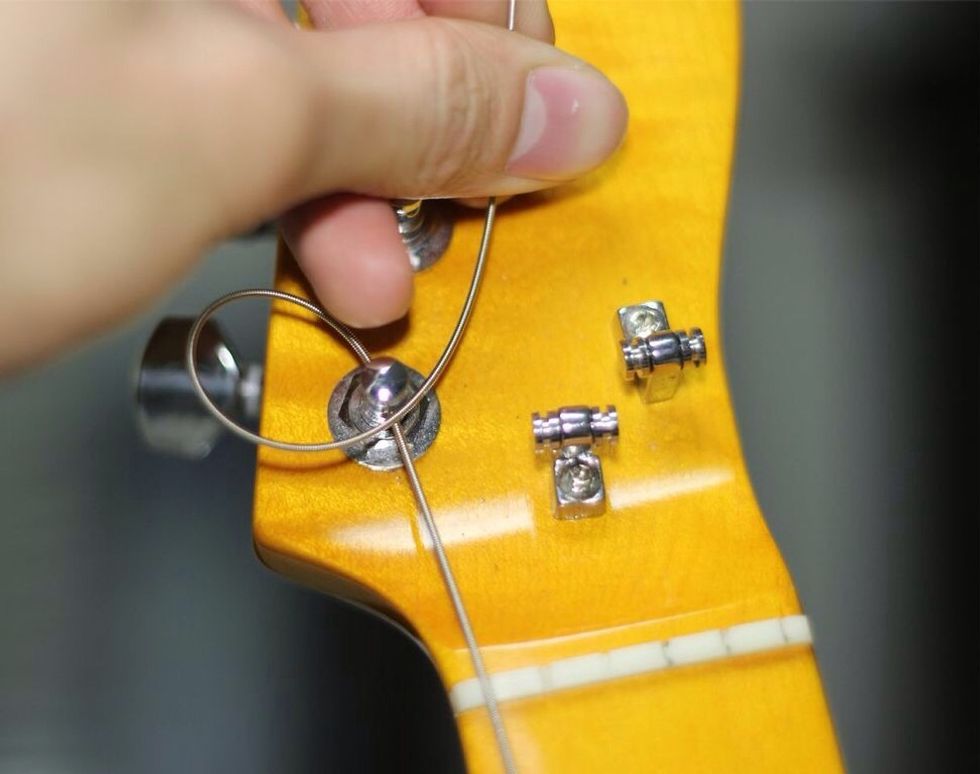 Wrap them around the tuning peg tightly and securely (Insert the string through the hole first).
This is what the strings should look like when wrapped around the pegs.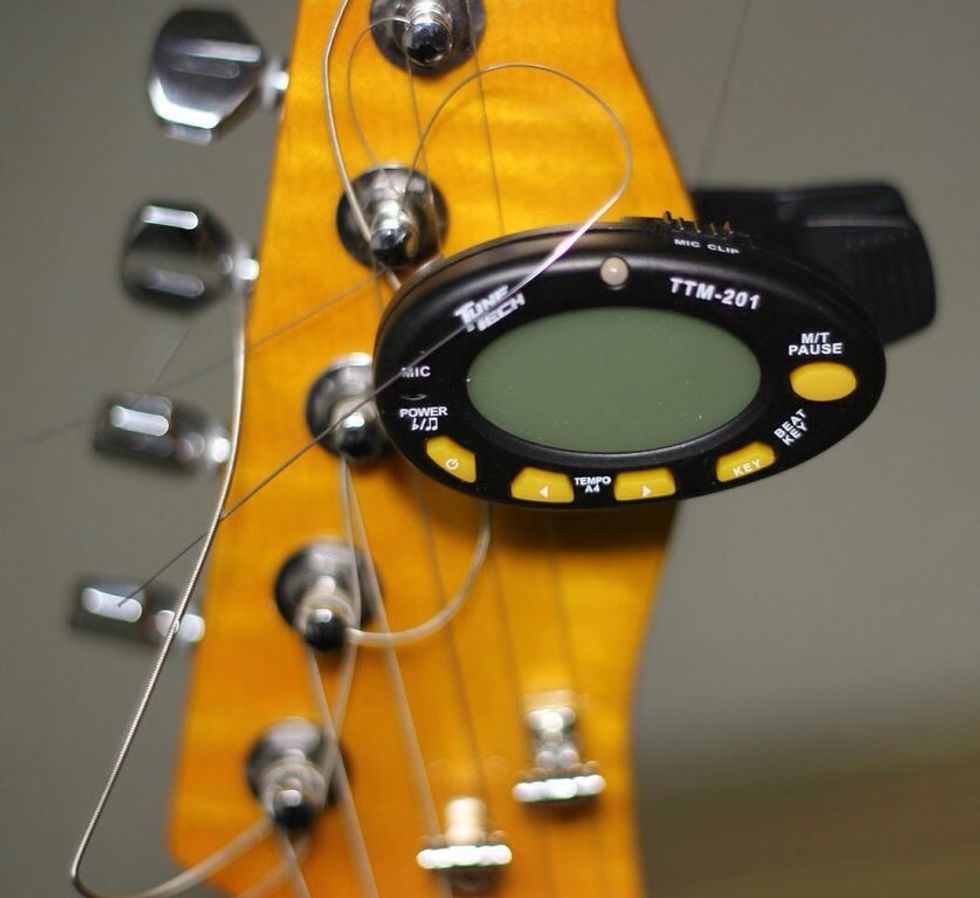 Slowly tighten the strings to raise pitch and tune back down so the strings break in. Then tune the guitar to your desired tuning.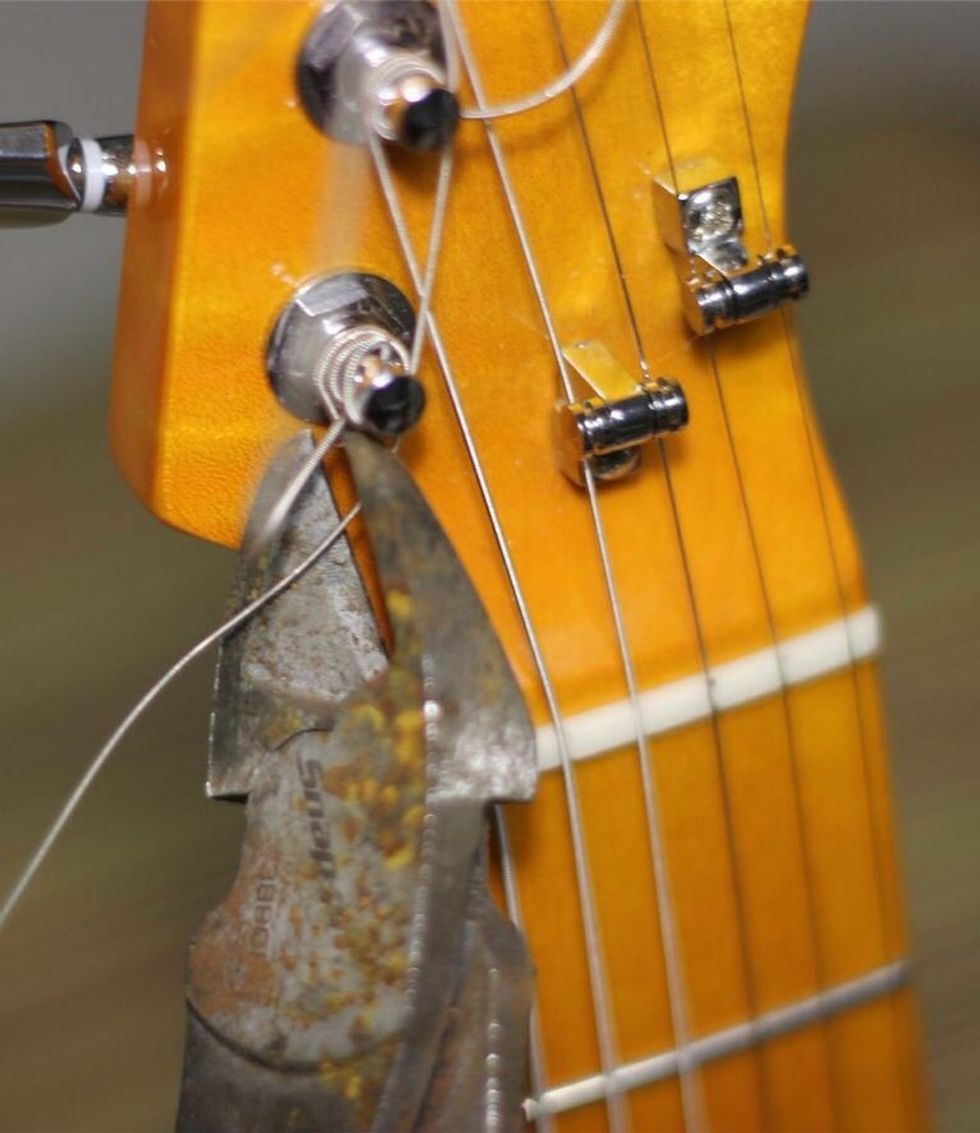 Clip the extra strings with wire cutters. This is optional, but recommended.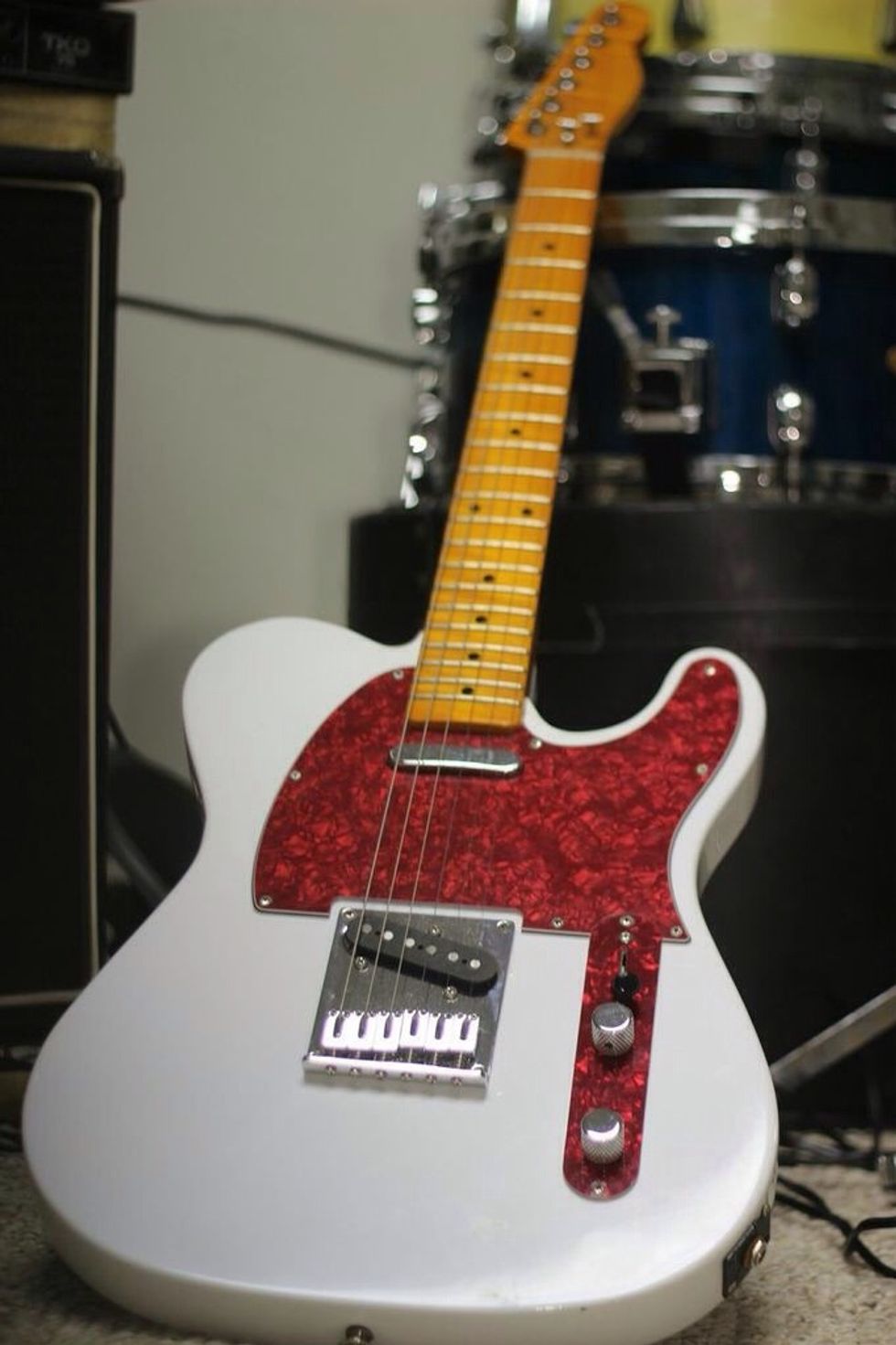 You're finished! Get out there and jam some tunes.
Guitar
A pack of strings
Tuner
Wire cutters