How to install leather braided bar wraps
How to install Walnut's leather braided bar wraps on your bicycle handlebars. Available for sale at walnutstudiolo.com
17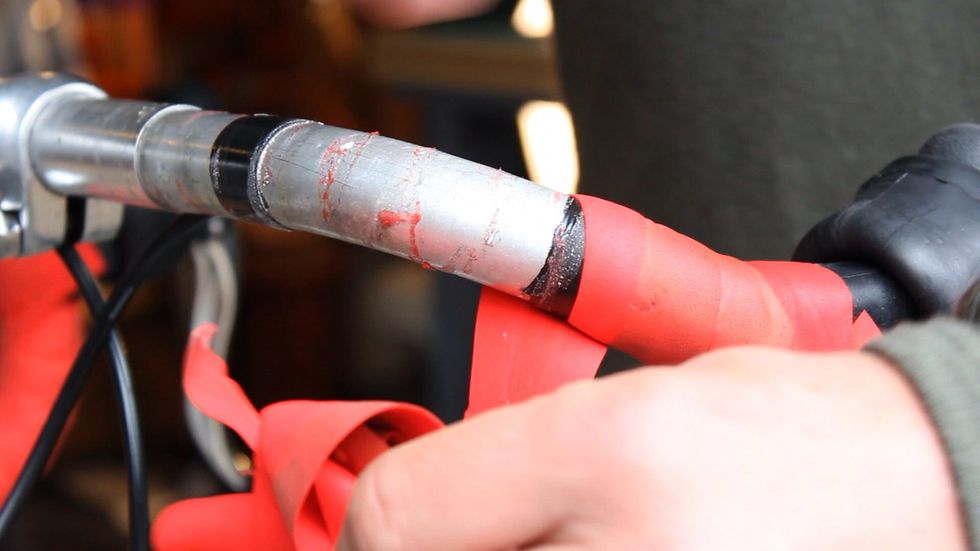 First, remove old wraps and clean your handlebars using rubbing alcohol or warm soapy water.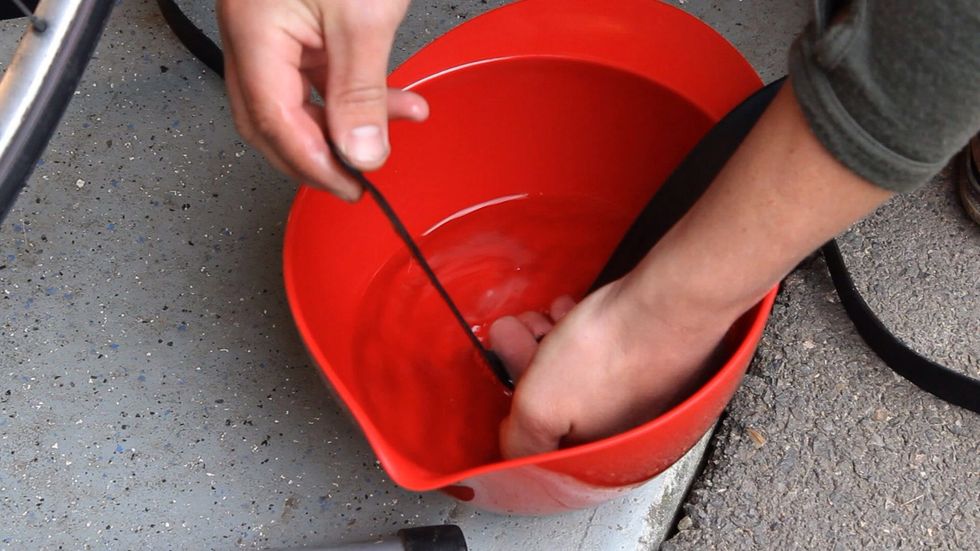 Gently wet the leather until it is soft and pliable, then toweling it off. Ideally you want it to be damp and soft but not so completely saturated that it is too stretchy.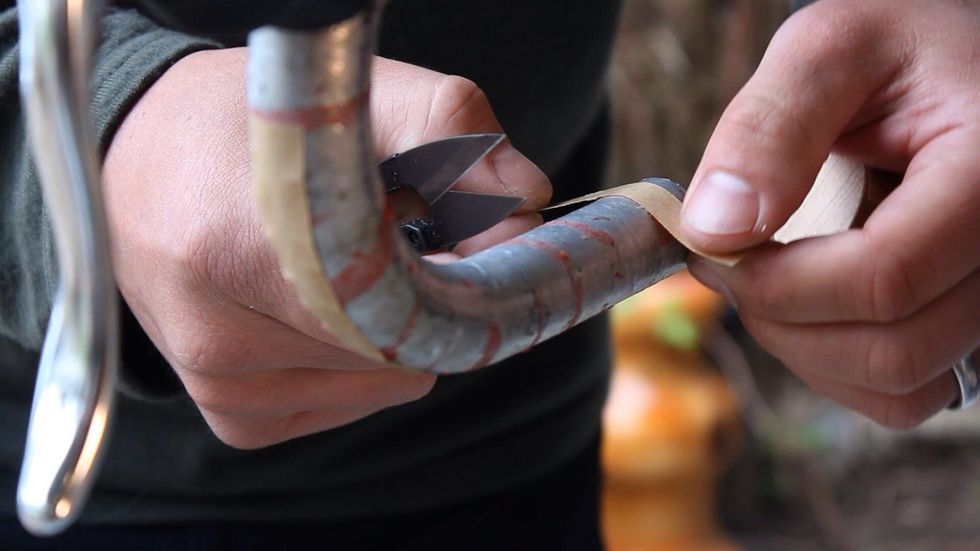 Adhere the included double-sided tape to the bars. Start with a ring of tape at the beginning and end and 3" strips along the convex curves of the bars. Leave the waxed paper backing on for now.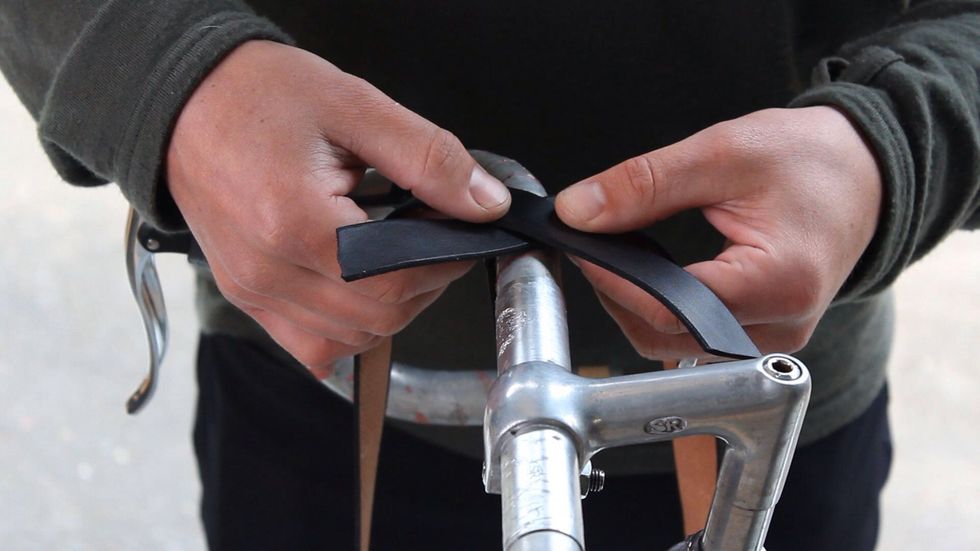 To start braiding, take the two straps and cross them at the top of the bar, leaving 3-4" of slack to come back and tie off later. Angle them so it will wind back towards itself without leaving a gap.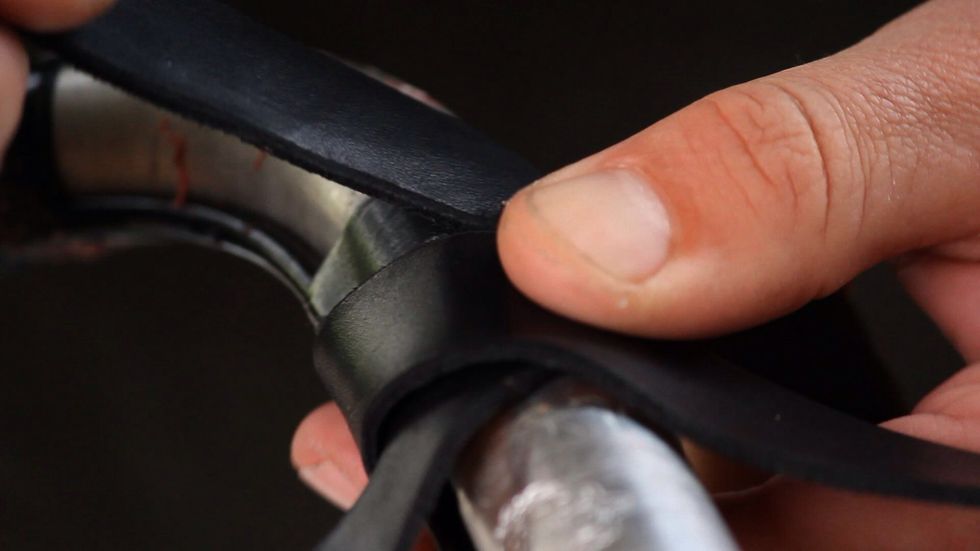 Wind one clockwise and one counterclockwise, crossing over each other to make the braids. Pull gently on the first two braids, which should lock the straps down.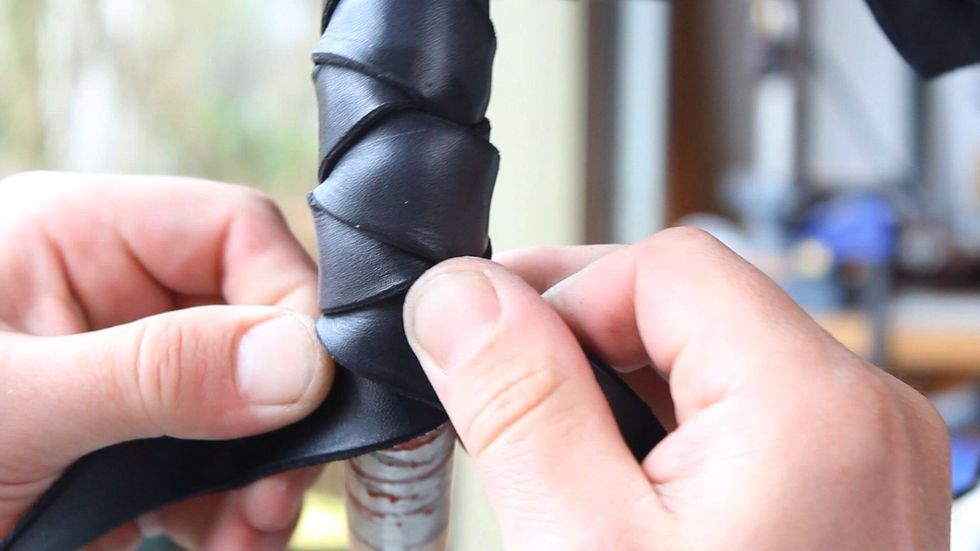 Focus special attention on the outsides of the curves not to leave any gaps - this is the most visible part. The pattern will be less clear on the insides of the curves - don't worry about it there.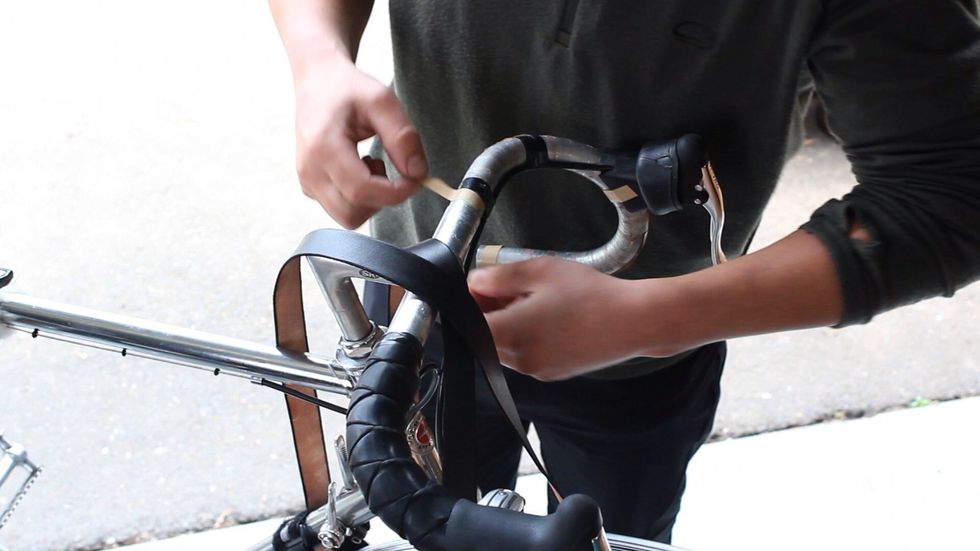 Peel off the waxed paper backing of the double-sided tape as you get to it and continue to braid until the end of the bar.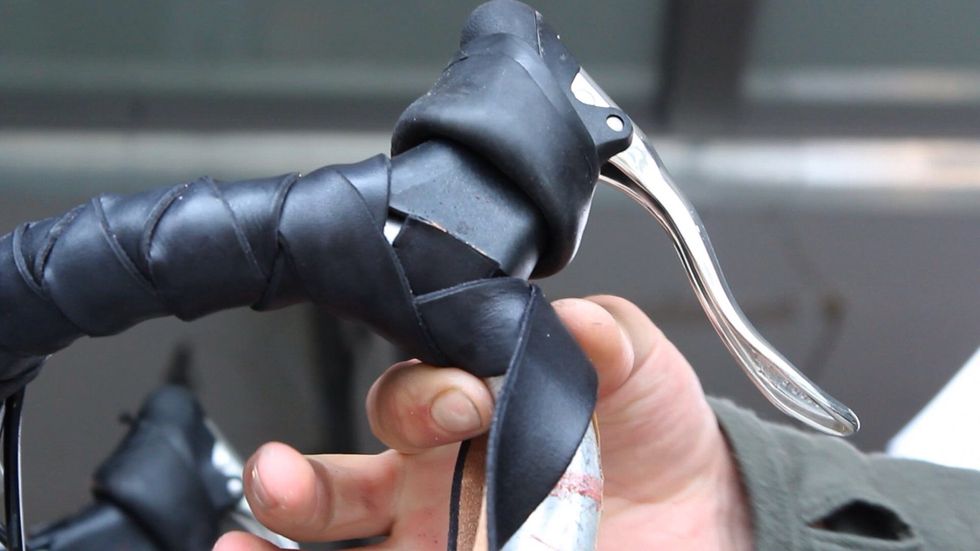 If you have brake hoods, lift up the rubber hood, leaving the brake intact, and simply wrap the straps around it. With the rubber back down, it should cover the gap between the metal and the leather.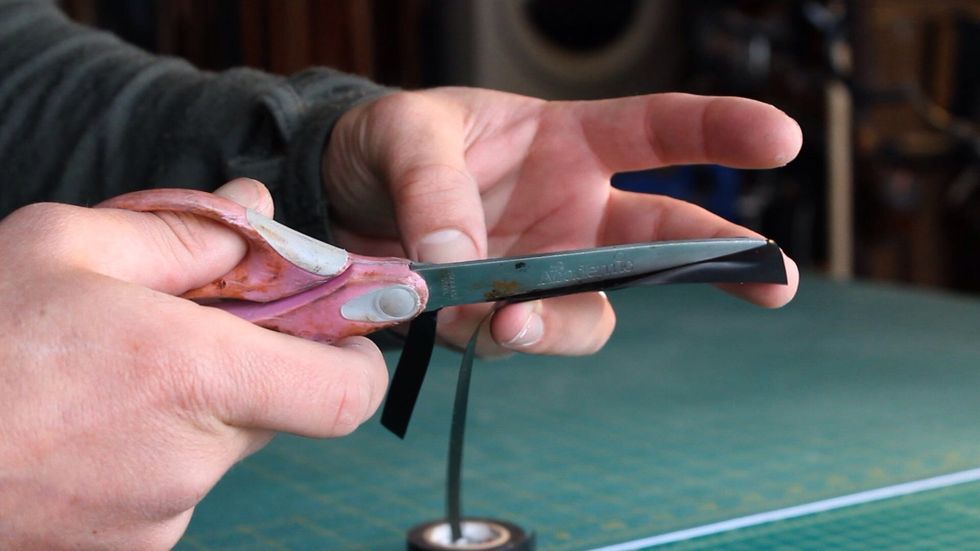 When you get to the end of the bar, have a small piece of electrical tape handy. I like to cut the 3/4" wide tape in half lengthwise. Wrap that small strip around the end of the bars...
...and cut the leather below the tape flush with the end of the bars with an exacto blade.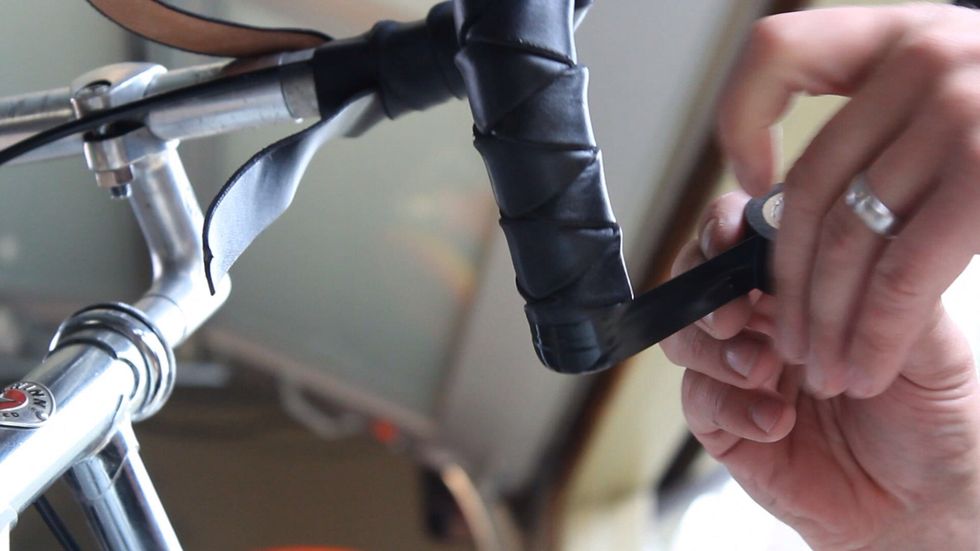 Now go back over the cut with a full strip of electrical tape. Wrap it around twice.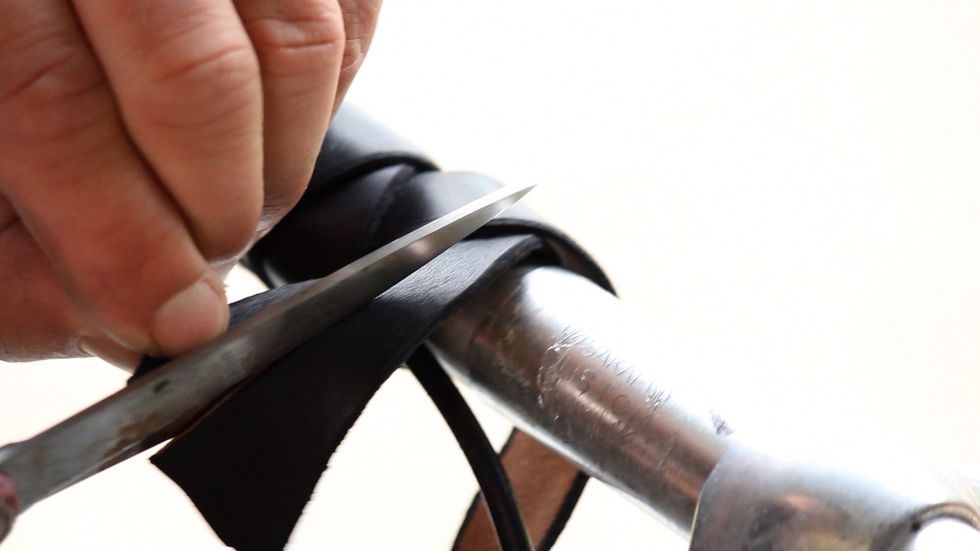 Now go back to the beginning of the bar and finish it with electrical tape in the same way.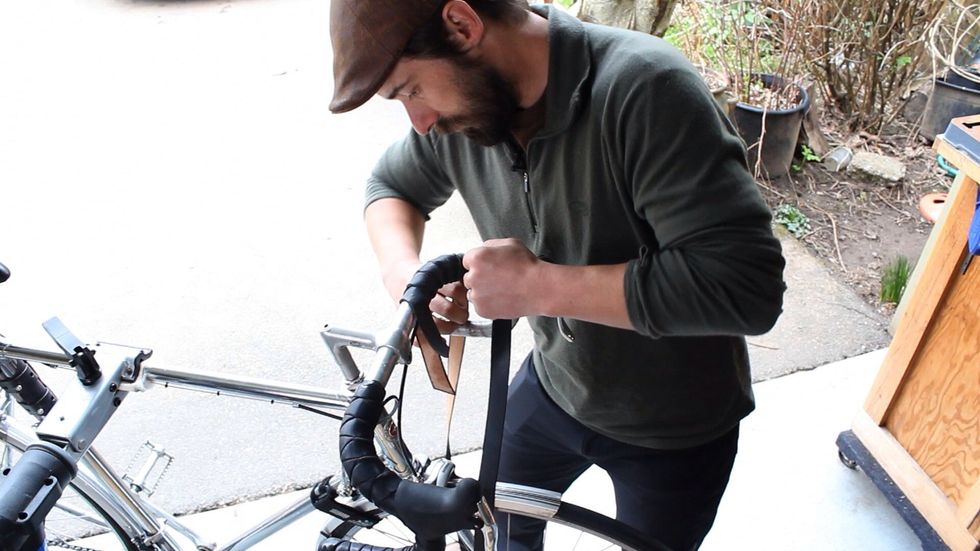 Repeat the process on the other side.
Your hands will flatten the braid over time, or you can speed it up with this trick: wet the leather down completely. Rub a heavy cylinder like a wood hammer handle against it briskly back and forth.
You're all set! Go for a long ride and show off your nice new bar wraps.
1.0 Pair of Walnut Studiolo Braided Bar Wraps
Electrical tape
Sharp scissors
Exacto blade
Walnut Studiolo
Walnut combines thoughtful modern design with old-world craft. Everything we make is hand-built in our Portland, Oregon workshop.