First start by measuring the length of each wall.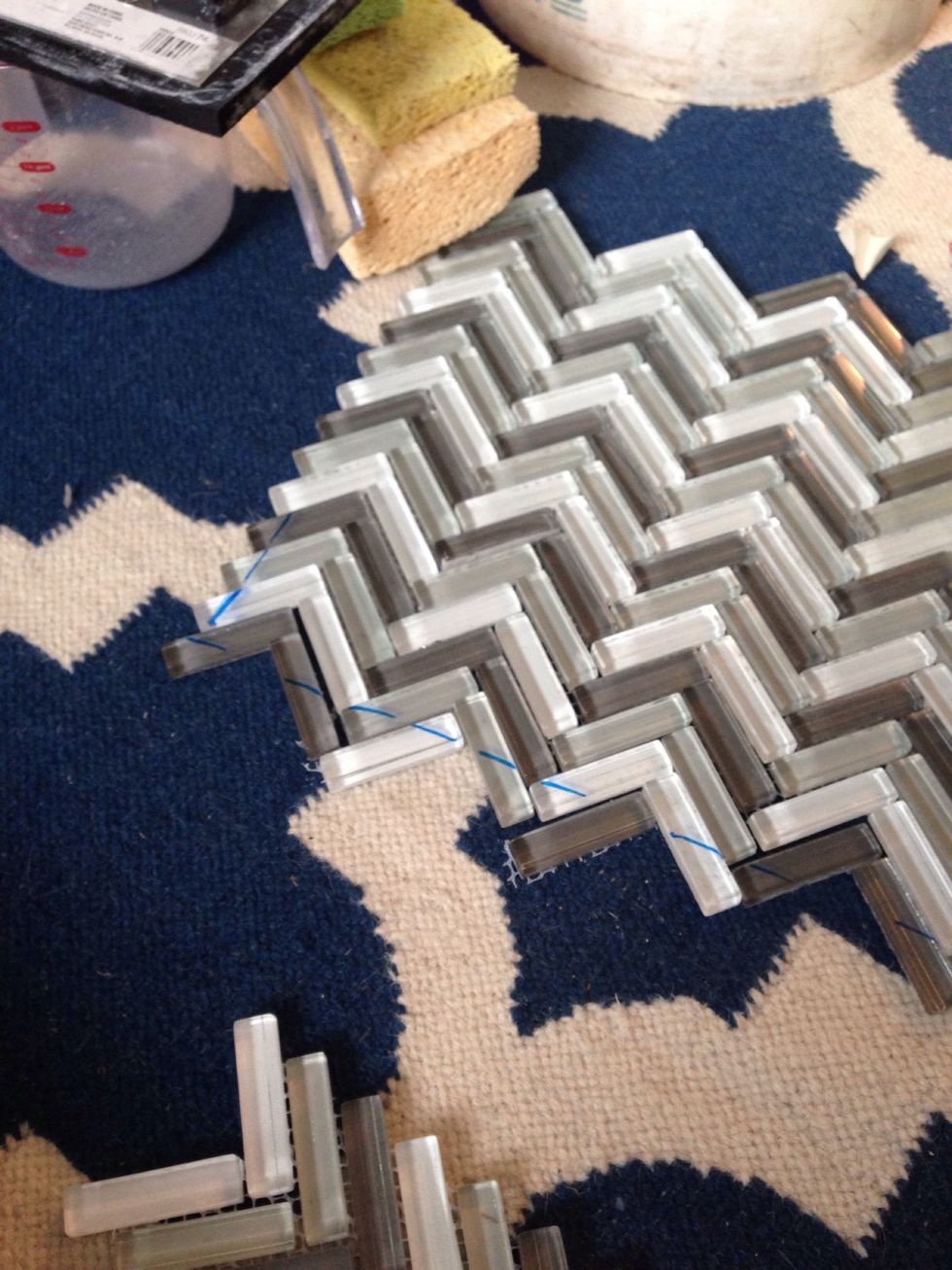 Then we marked off the edges to cut with the saw. Going along the lowest point in the pattern, you'll cut the edges off to leave triangles to complete the pattern.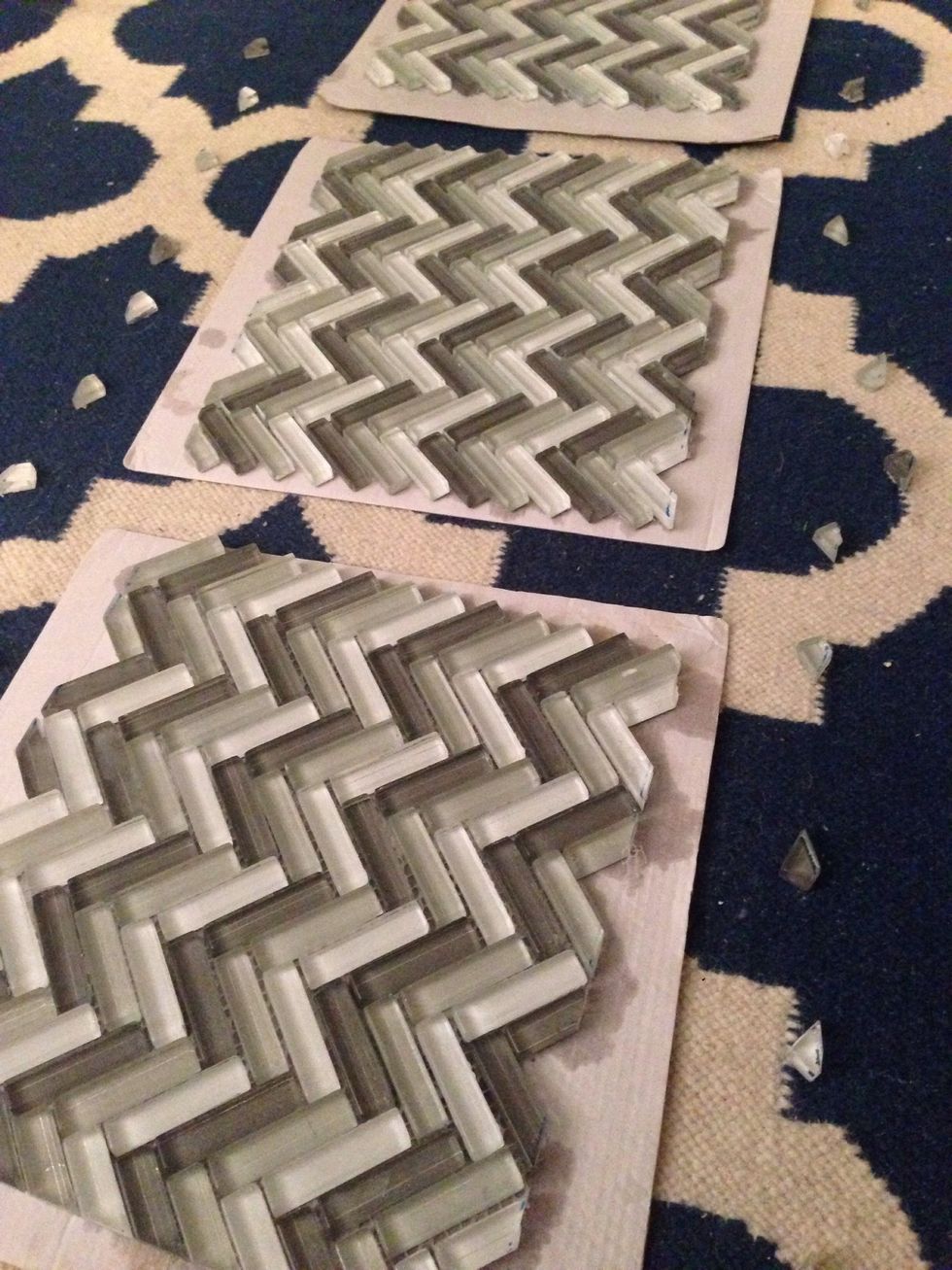 Once we cut off the edges we used the pieces to complete the pattern. We laid it out first to make the tiling quicker once the mortar was up.
Apply the mortar to the wall using a trowel.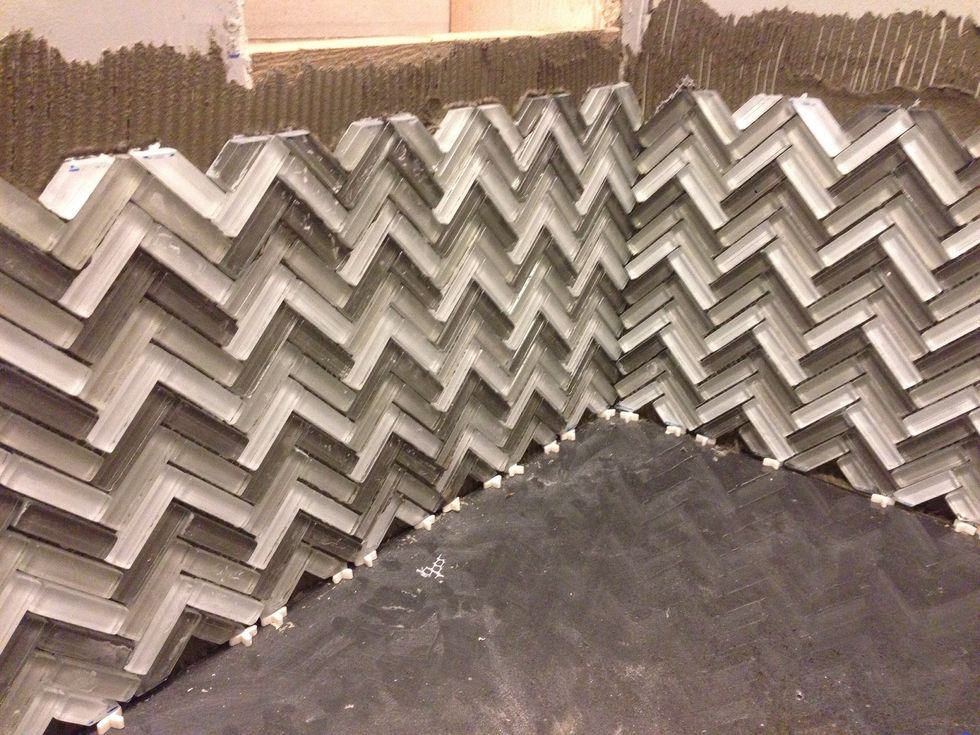 Hold each tile sheet straight across the top and set down your spacers before pressing tile firmly and evenly into the mortar.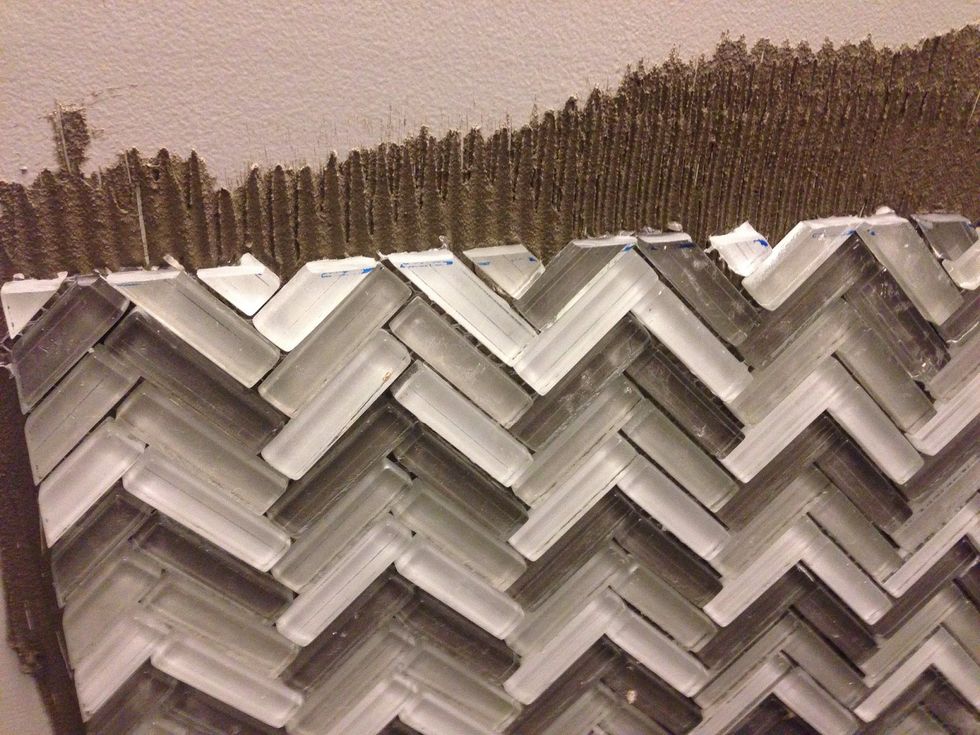 Once you put up the sheets securely, you can start adding the cut triangles.
Then clean off the excess mortar with a wet sponge.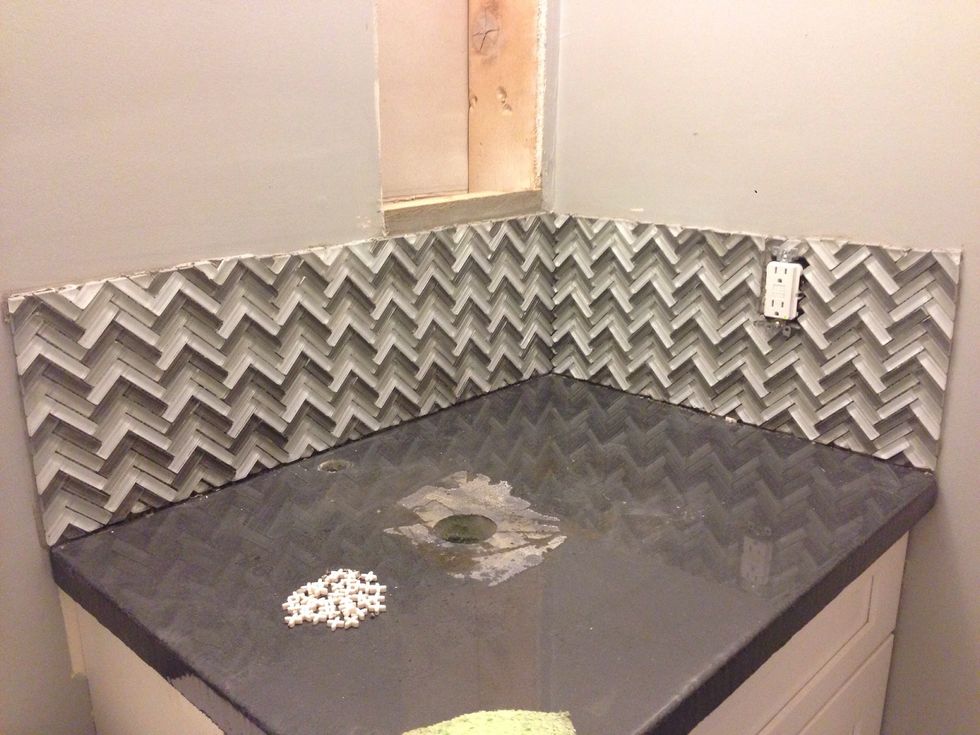 Once it's dried for a few hours, remove the spacers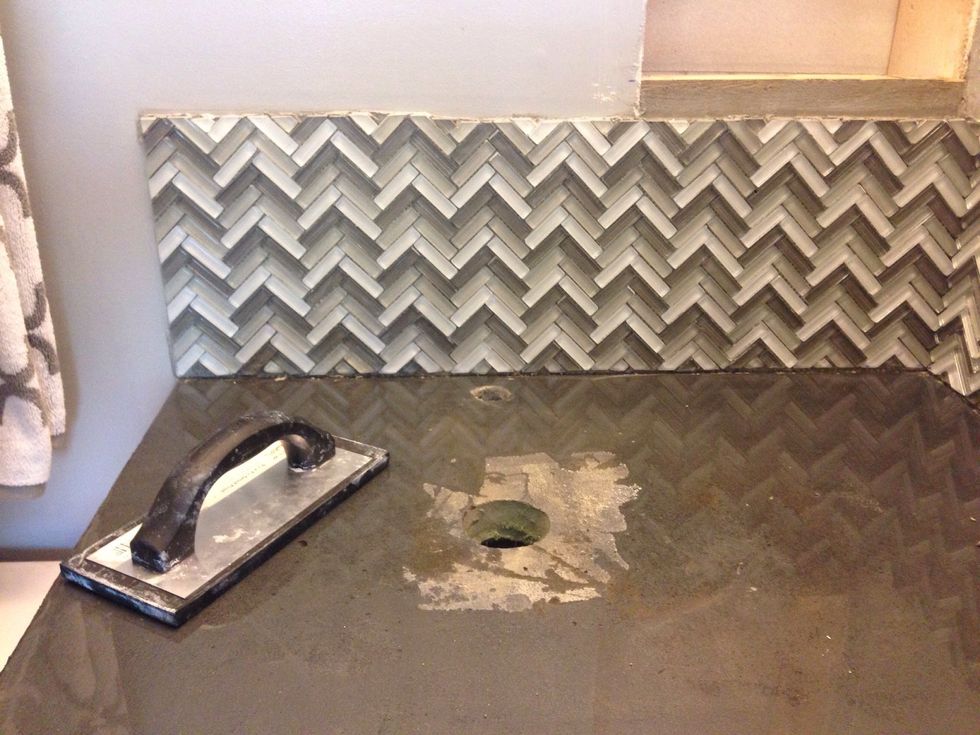 Now it's time to grout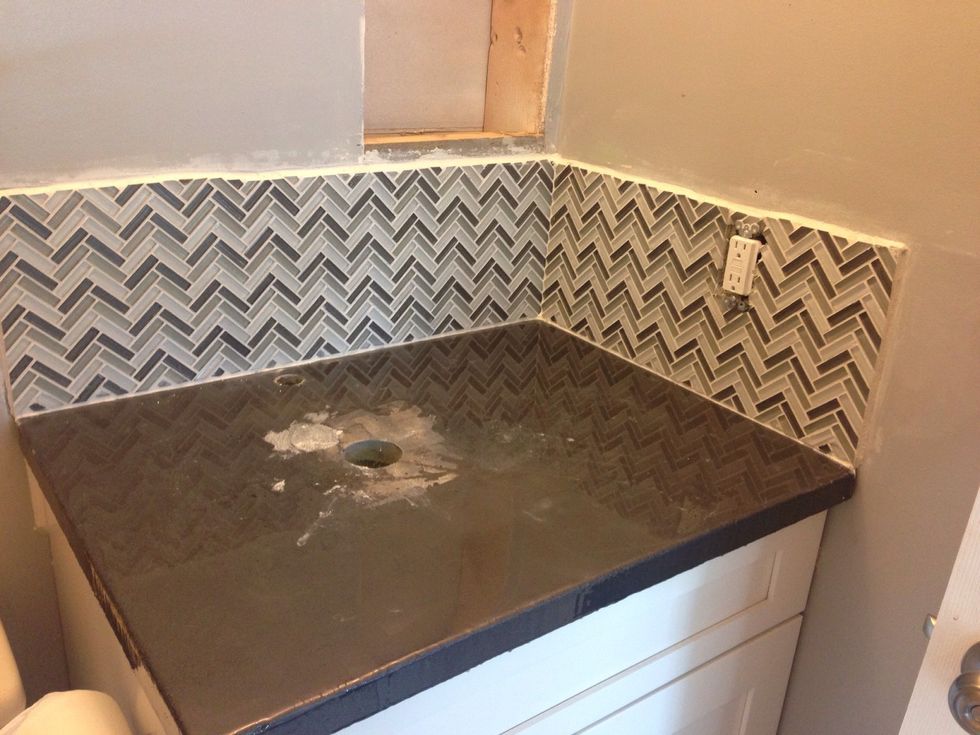 After grouting use a damp sponge to clean the tile and edges
Tile
Mortar
Grout
Level
Marker
Tile saw
Grout float
Sponge