The Advanced Enviro-septic is a fantastic passive sewage treatment system that protects your families health and requires no power, chemicals or expensive maintenance. Natures waste water solution.
4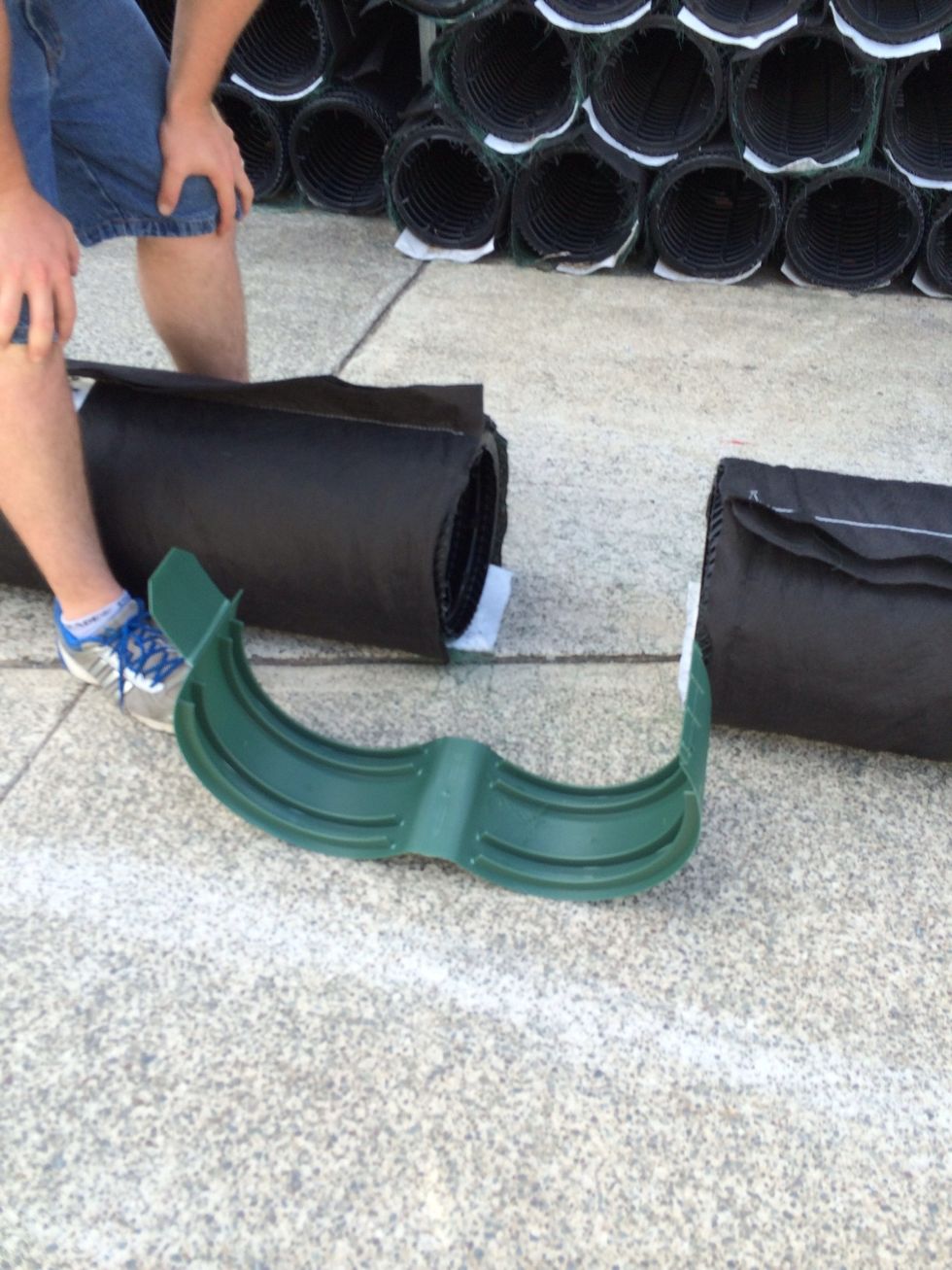 Connecting Advanced Enviro-septic (AES) pipes is very simple using the AES snap on coupling.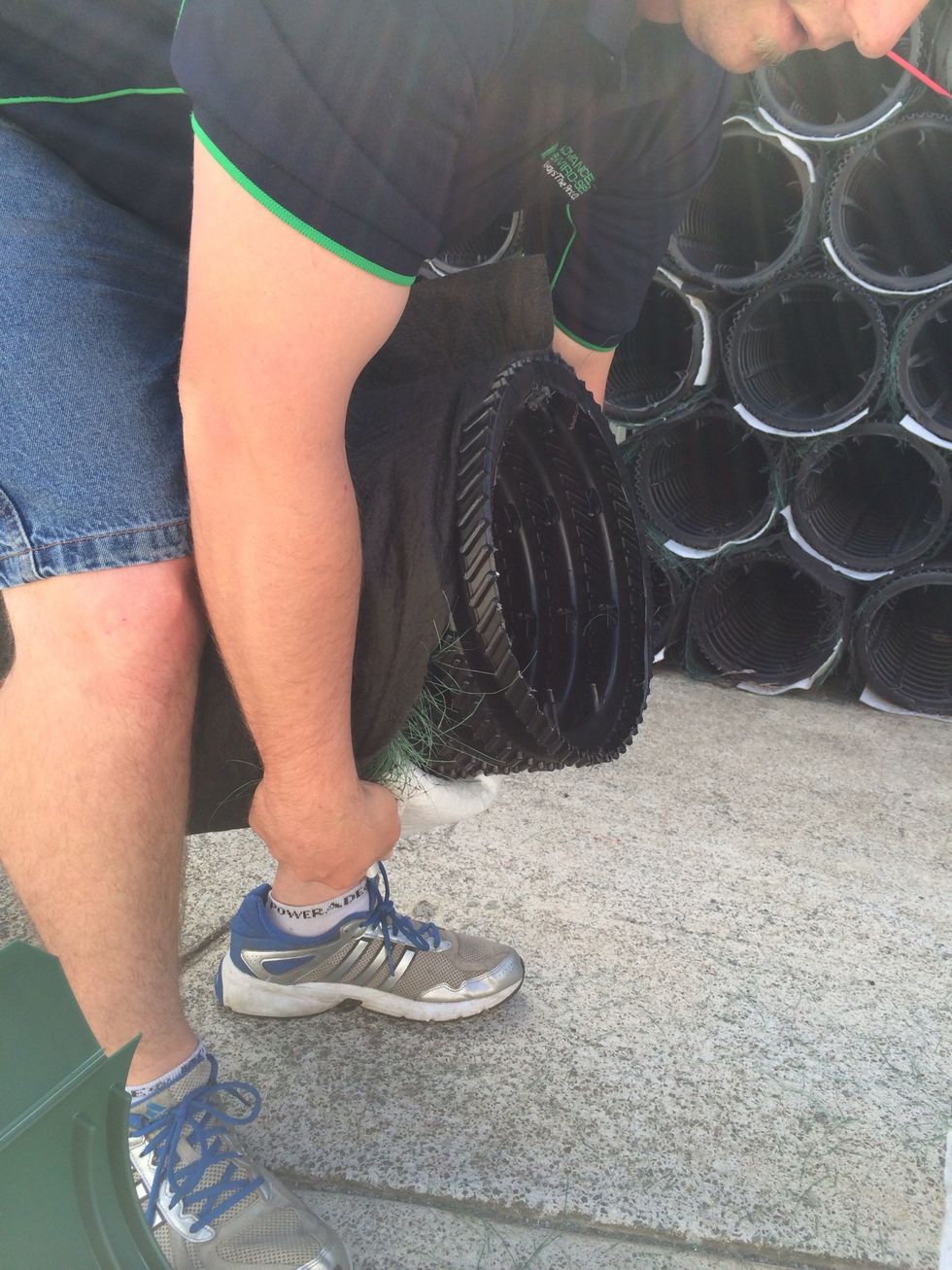 To prepare the AES pipes you need to roll the black fabric, fibres and white bio accelerator back far enough to allow coupling to engage 2 ribs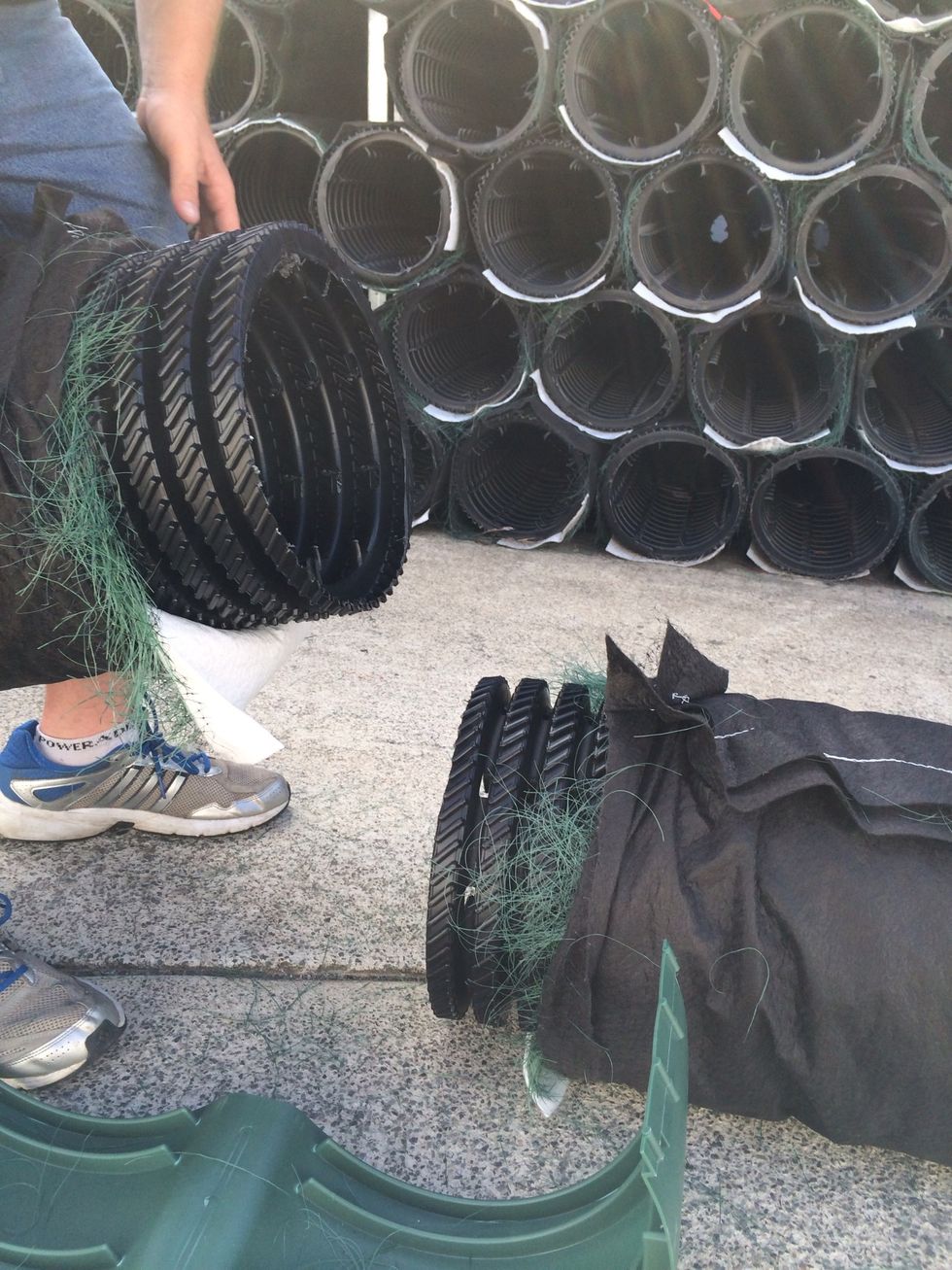 Roll fabric back the same on both pipes.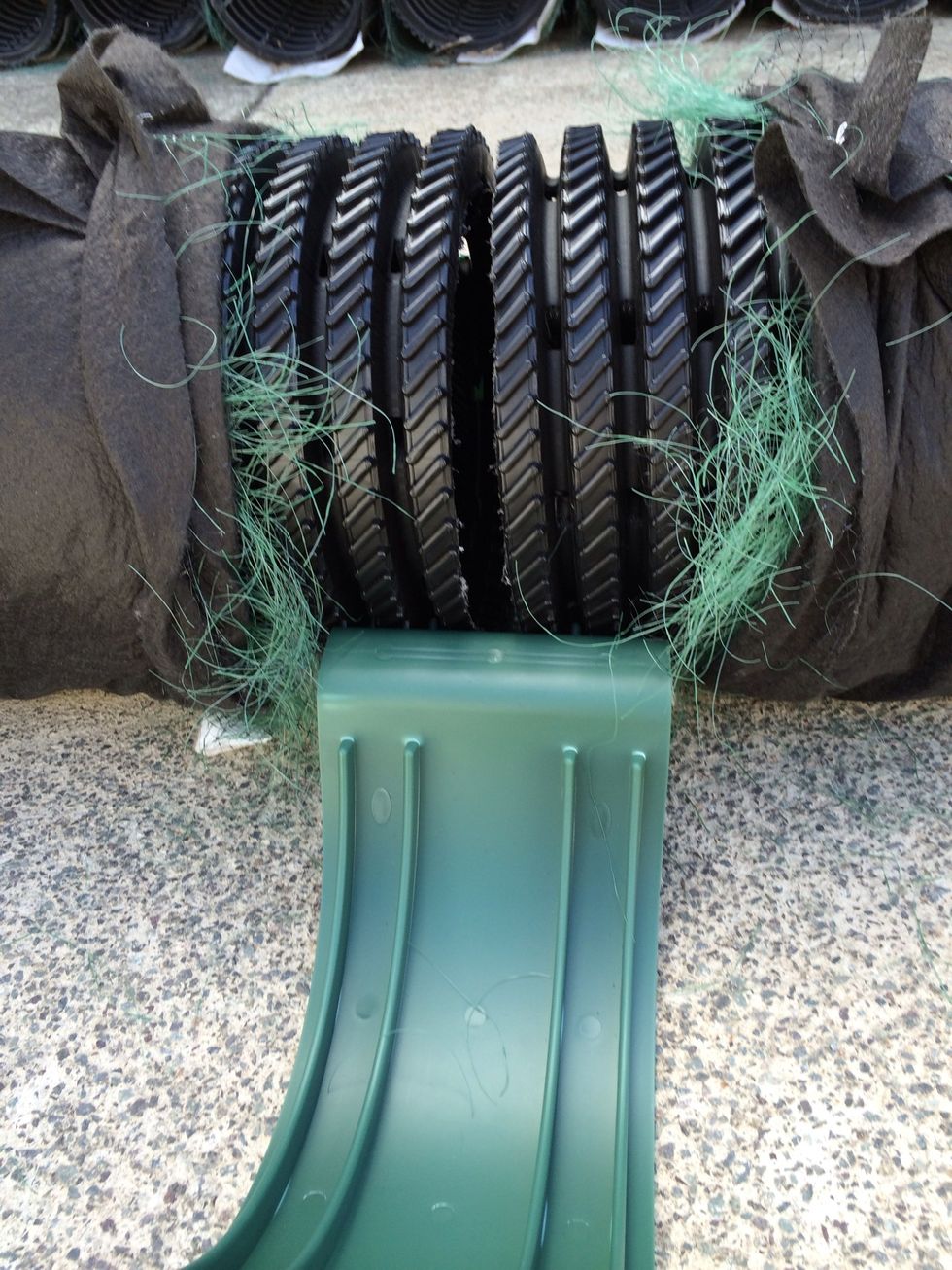 Place the coupling so that the 2 ribs engage on the end of each AES pipe.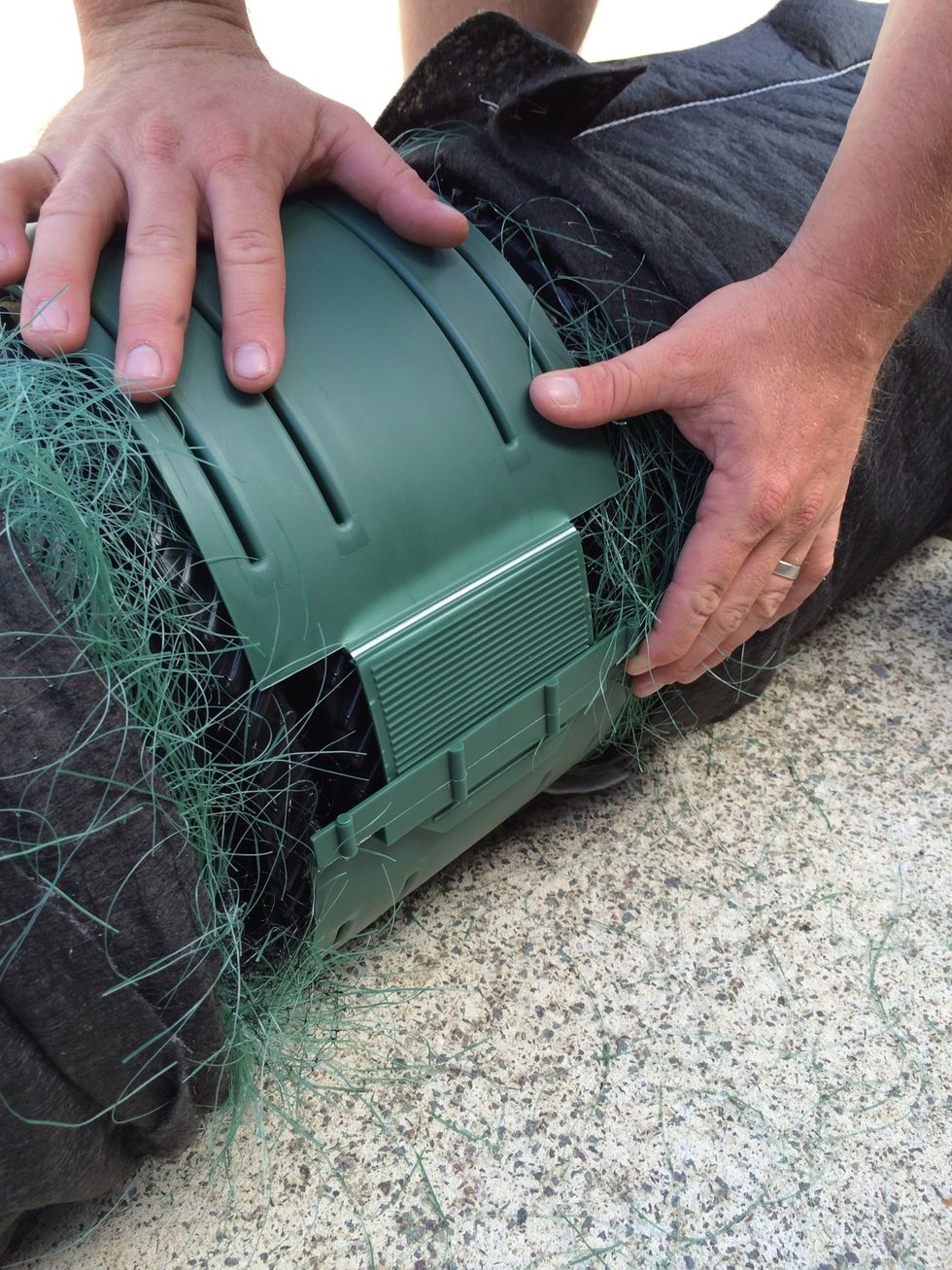 Close the AES coupling over the pipe inserting the clip lock tongue in the clip and push all the way in. This now locks the 2 sections of pipe together .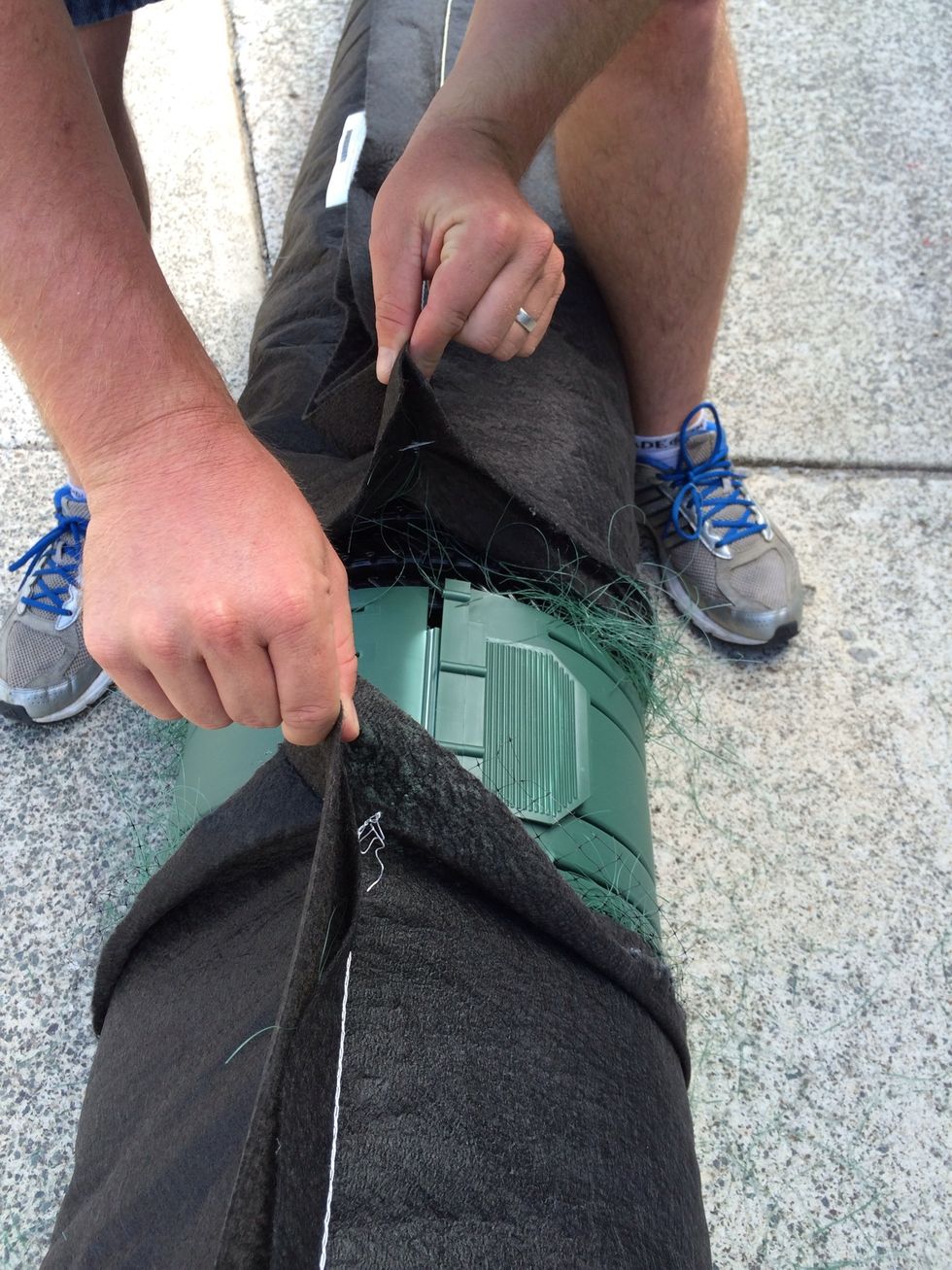 Roll the coupling around the pipe until the clip is at the top of the AES pipe inline with the seam on both pieces of pipe. The seams must be at the top to ensure bio accelerator is at the bottom.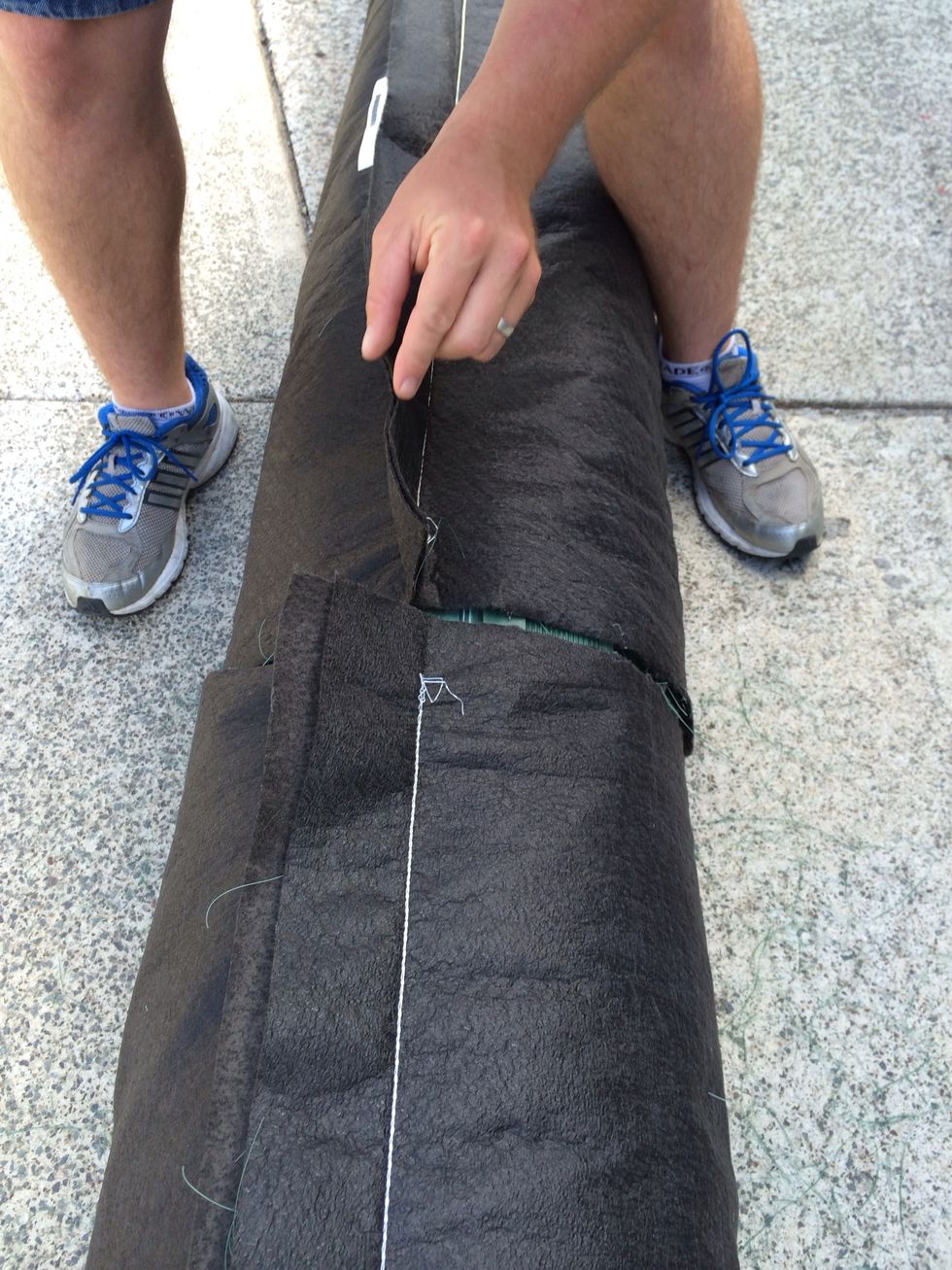 Now roll the fabric, bio accelerator and fibres back over the AES coupling. Seams are always laid at the top when they are back filled with system sand.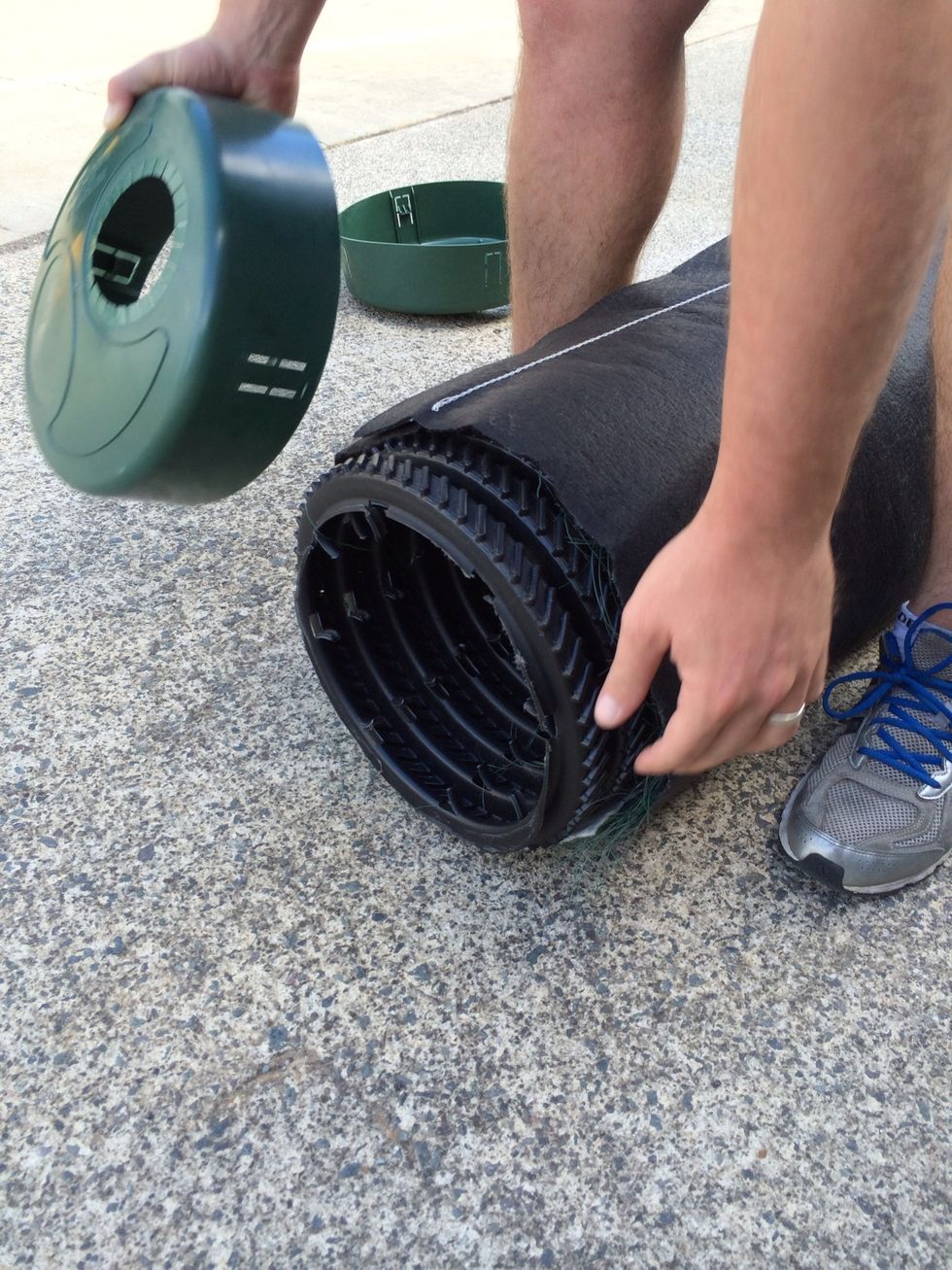 The AES offset adaptor is installed the same way.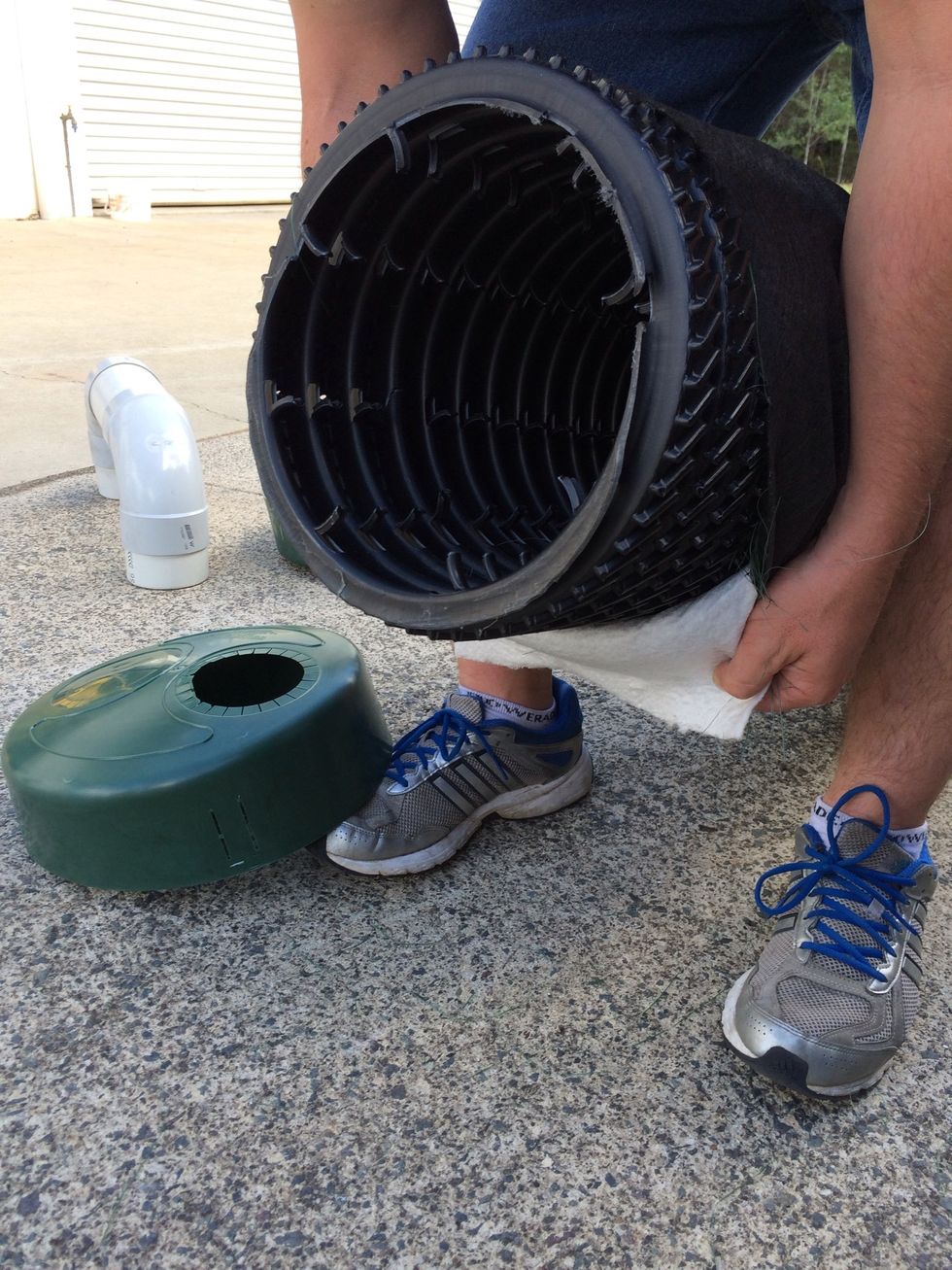 Roll fabric and bio accelerator back to allow cap to push on a click onto ribs.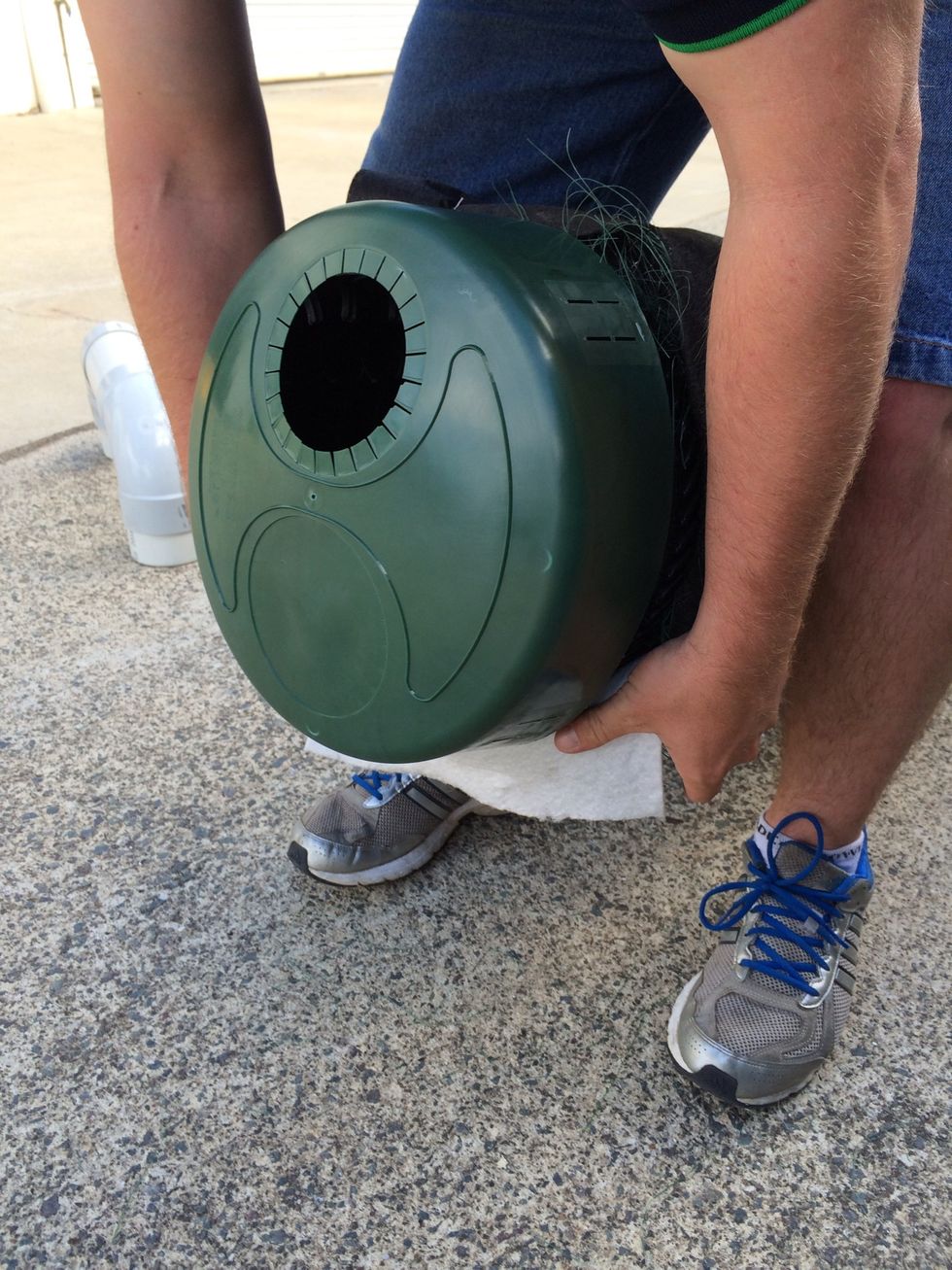 Push on firmly and roll fabric back over adaptor cap making sure that the 100mm hole is located at the top of the pipe.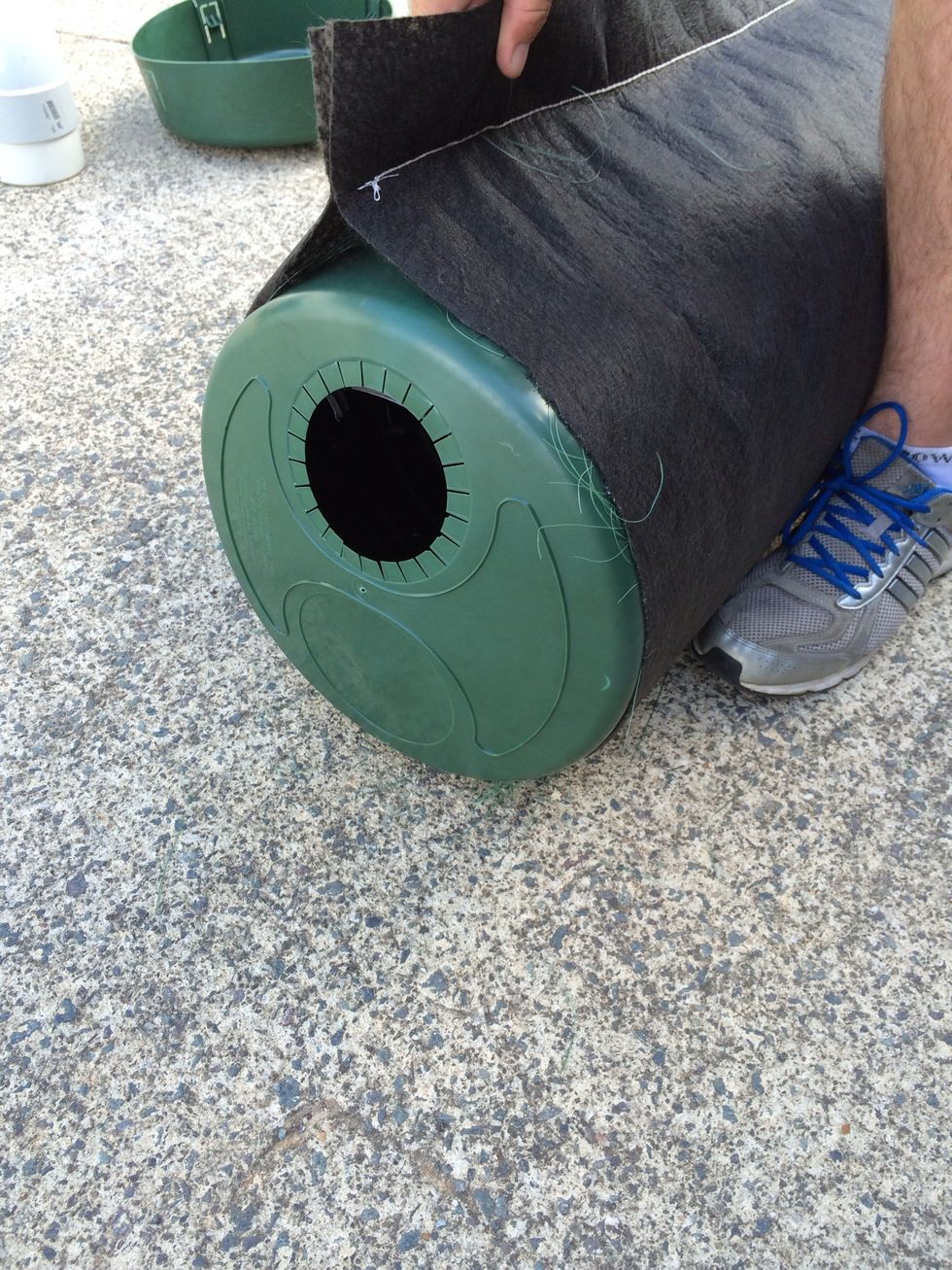 AES adaptor cap correctly installed.
The creator of this guide has not included tools