If your wondering what it looks like: 1.the little dot in the corner of an ipad mini 2. If you still dont know follow the steps and you'll see. The reason why it wont show up on my pictures is because
It doesn't want to get in your way of screen shot pictures. Anyways....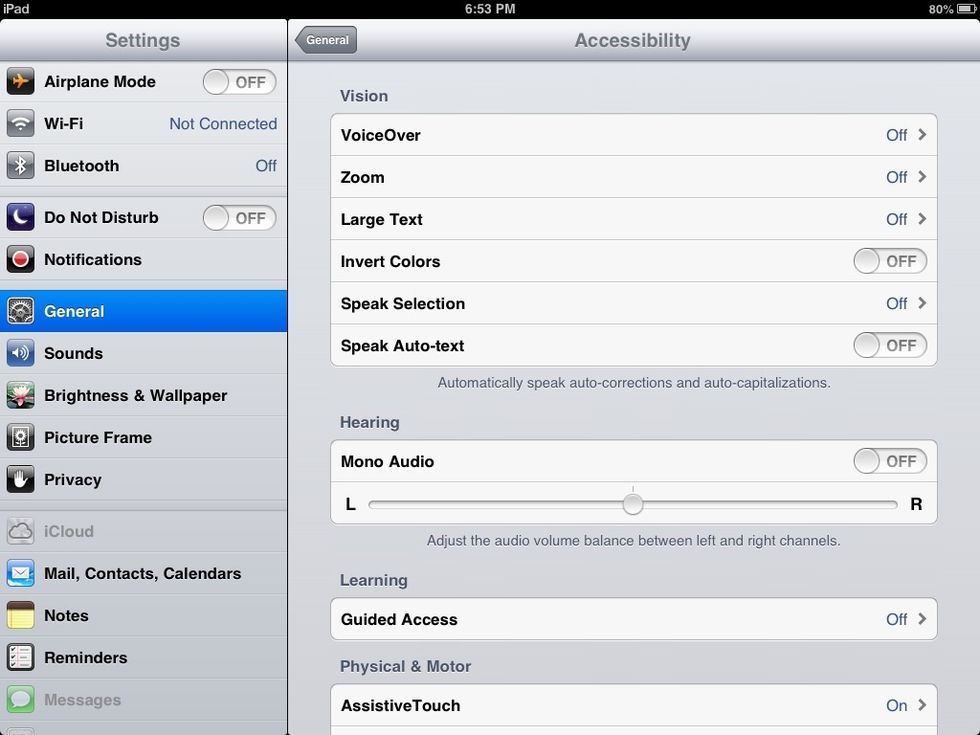 General...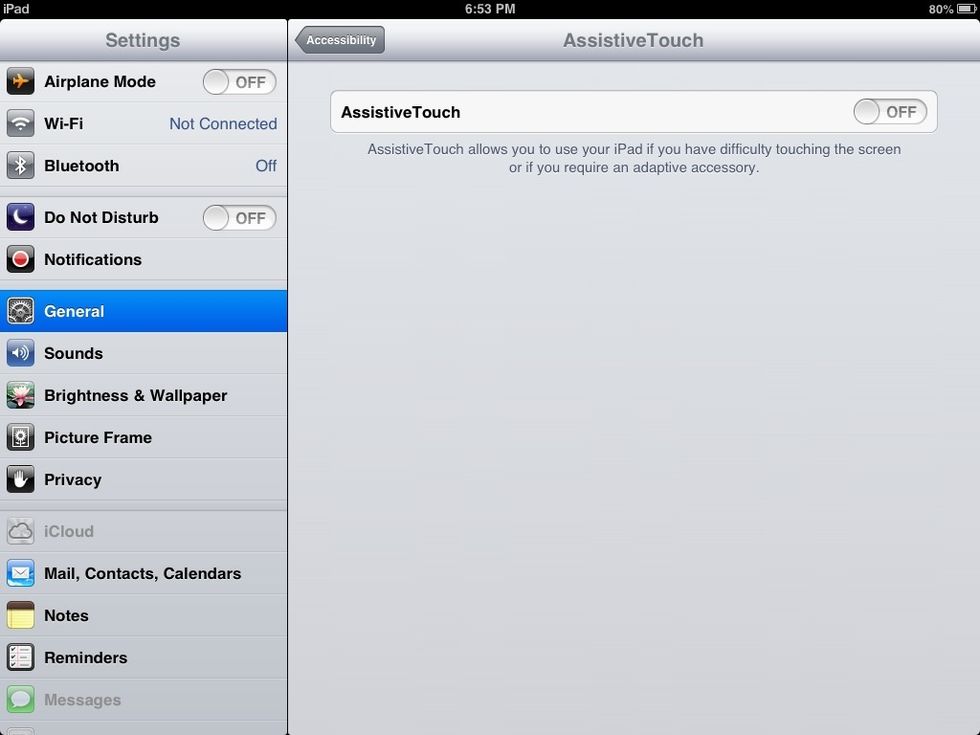 Scroll to bottom. You will see assistive touch.
Of coarse to get it you turn it on
And volla! The iPad mini button that you can move anywhere! Only on the screen though! Haha
I know, that was not funny at all! But ya. See ya soon
The creator of this guide has not included tools