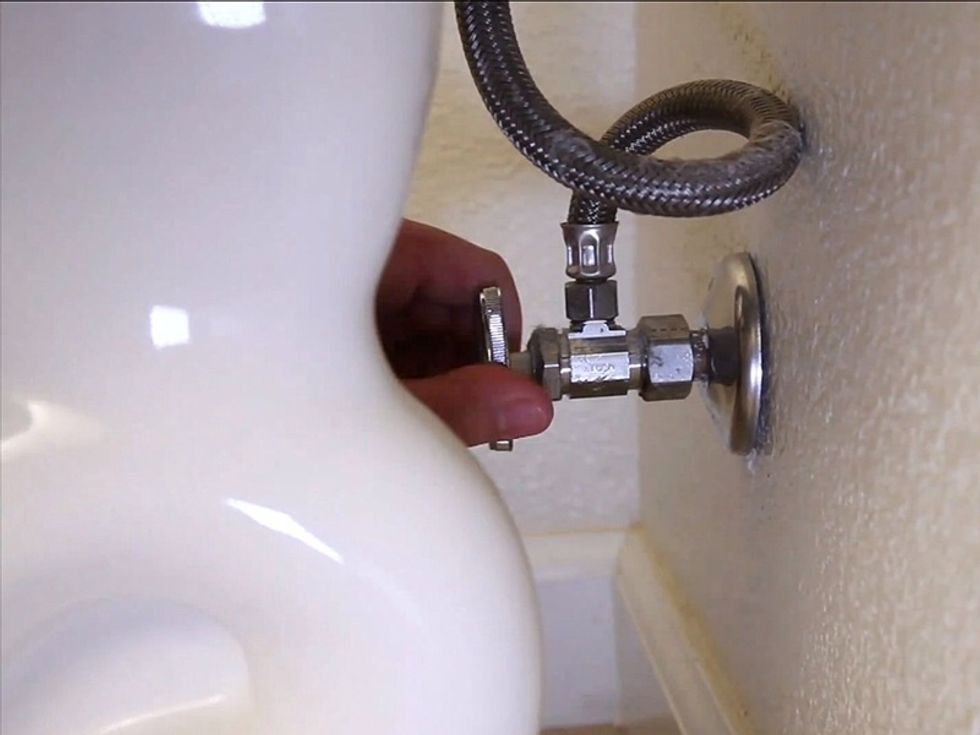 Cut the water supply to the toilet.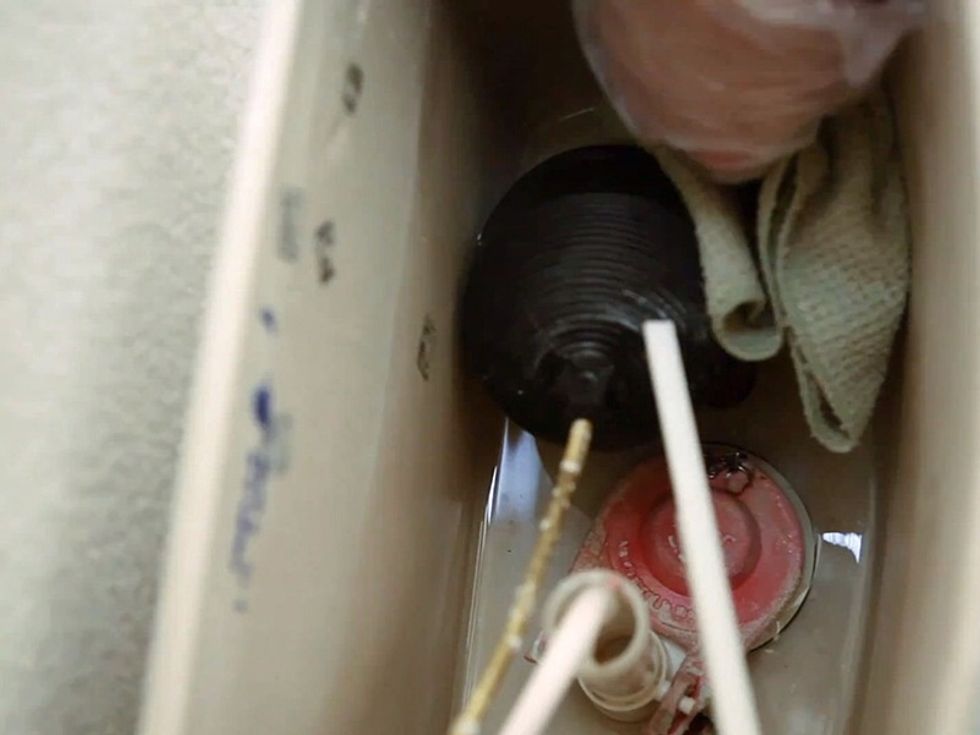 Drain the toilet with one last flush. Then with a rag or towel, soak up the tank's remaining water. If necessary, push any remaining water in the bowl down with a plunger.
Remove the old toilet. Start by removing the bolt caps and unscrewing the nuts. Then unscrew the water line. Rock the old toilet back and forth to break up the old wax ring and caulk.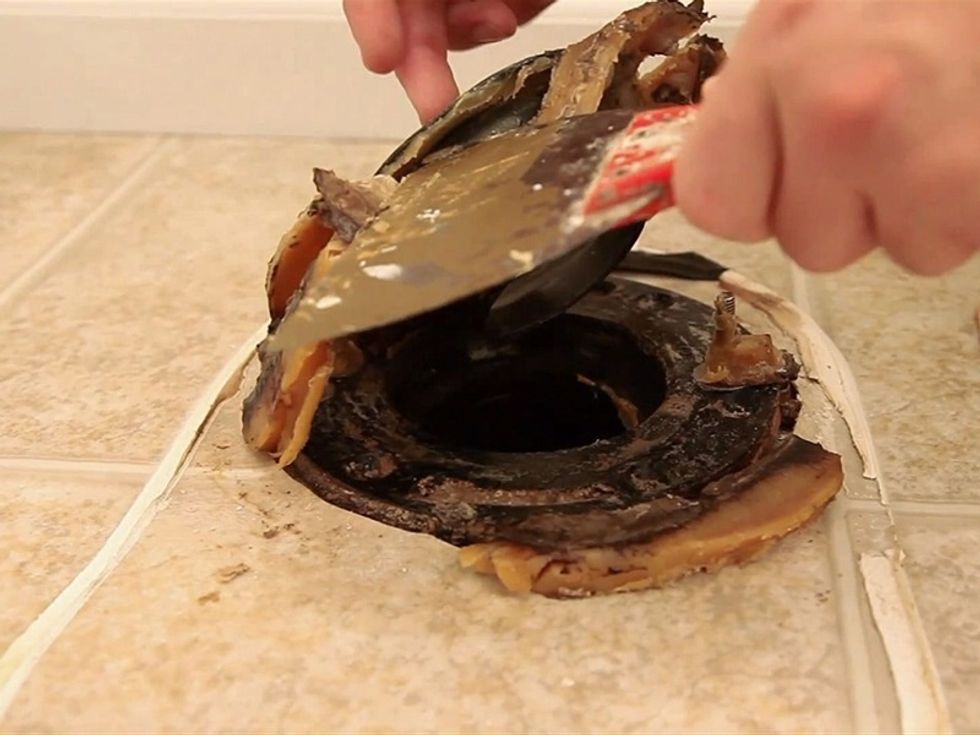 Remove the wax ring with a putty knife. Place a rag or towel in the opening to prevent any old wax from falling in and to eliminate odor. Scrape up any remaining caulk with the putty knife.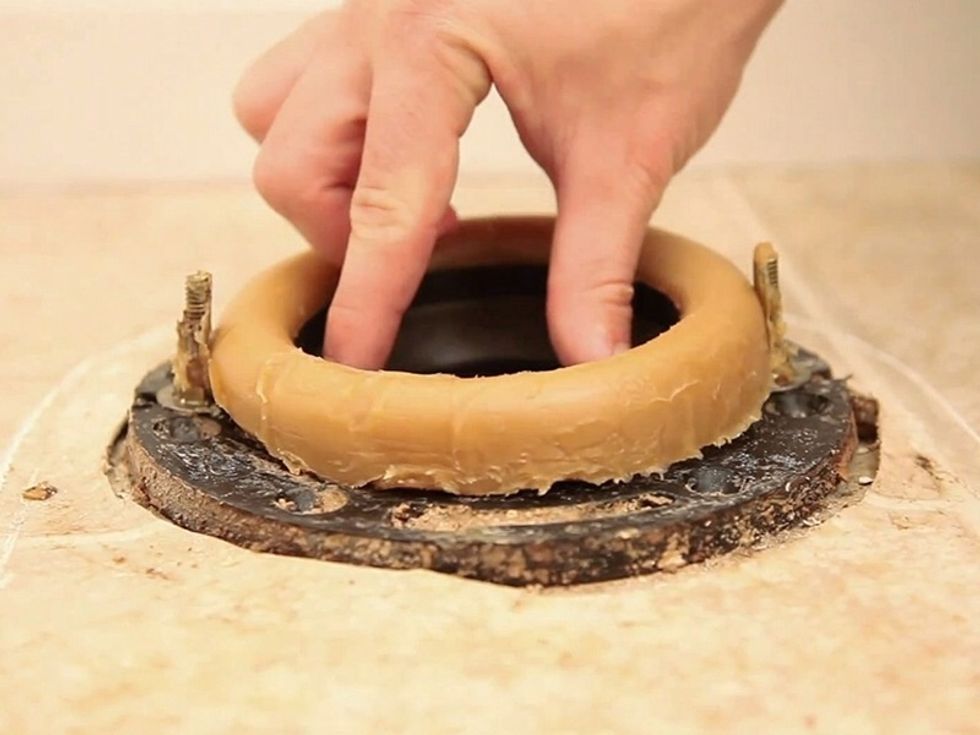 Put the new wax ring in place. Then line the bolts up with the new toilet's bolt holes. To create a secure connection with the wax ring and toilet, place gentle-to-moderate pressure on the toilet.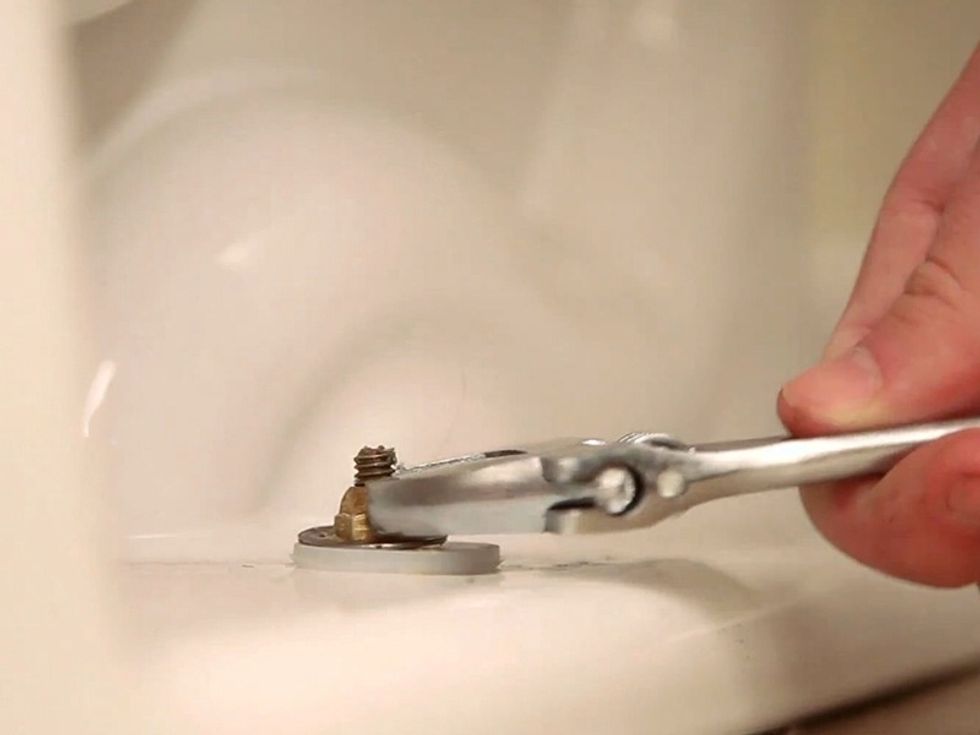 Make sure the toilet is level before completely securing it down. When tightening the bolts, alternate from bolt to bolt to prevent cracking.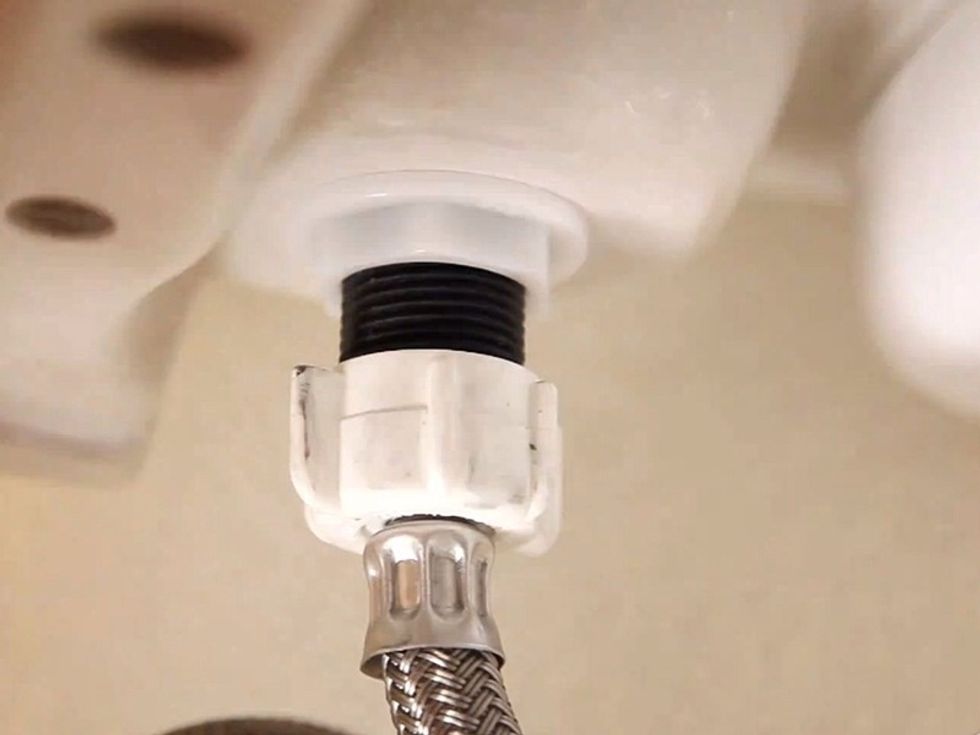 Hook up the water. After securing the water line, turn the water to the toilet back on, and flush the toilet to test the connection.
Create a watertight seal around the bottom of the toilet with the caulking gun.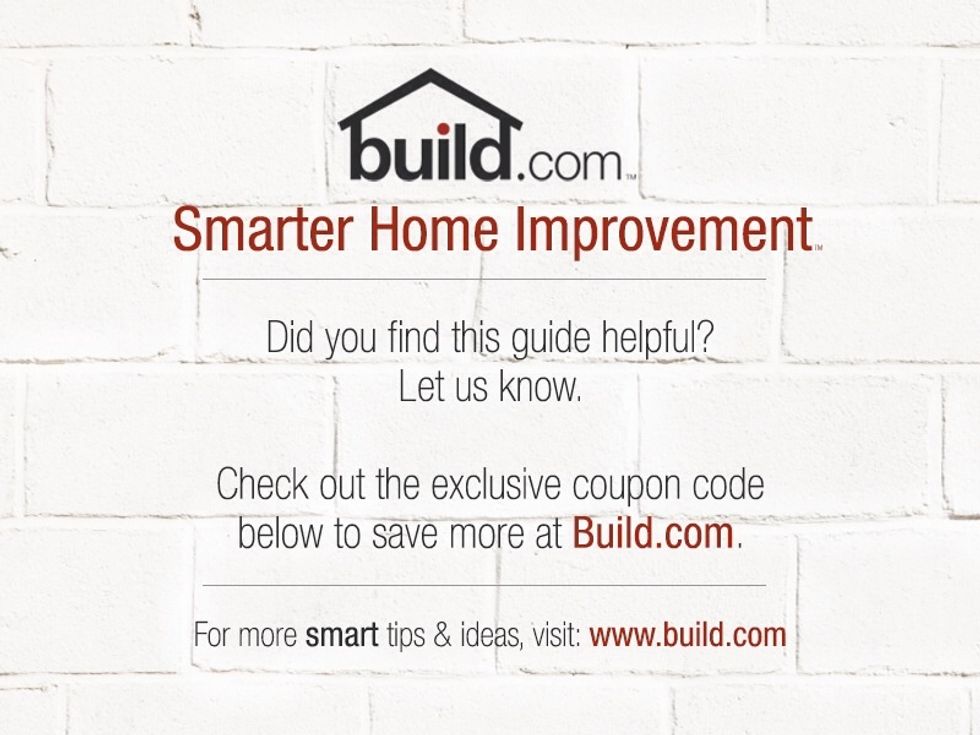 Save 4% on your next purchase at Build.com with the exclusive coupon code: BUILDSNAP.
Putty knife
Tape Measurer
Crescent wrench
Gloves
Wax Ring
Level
Caulking gun
Build .Com
Build.com is your online source for home improvement. Our top-notch customer service, superior selection, and competitive pricing set us apart.