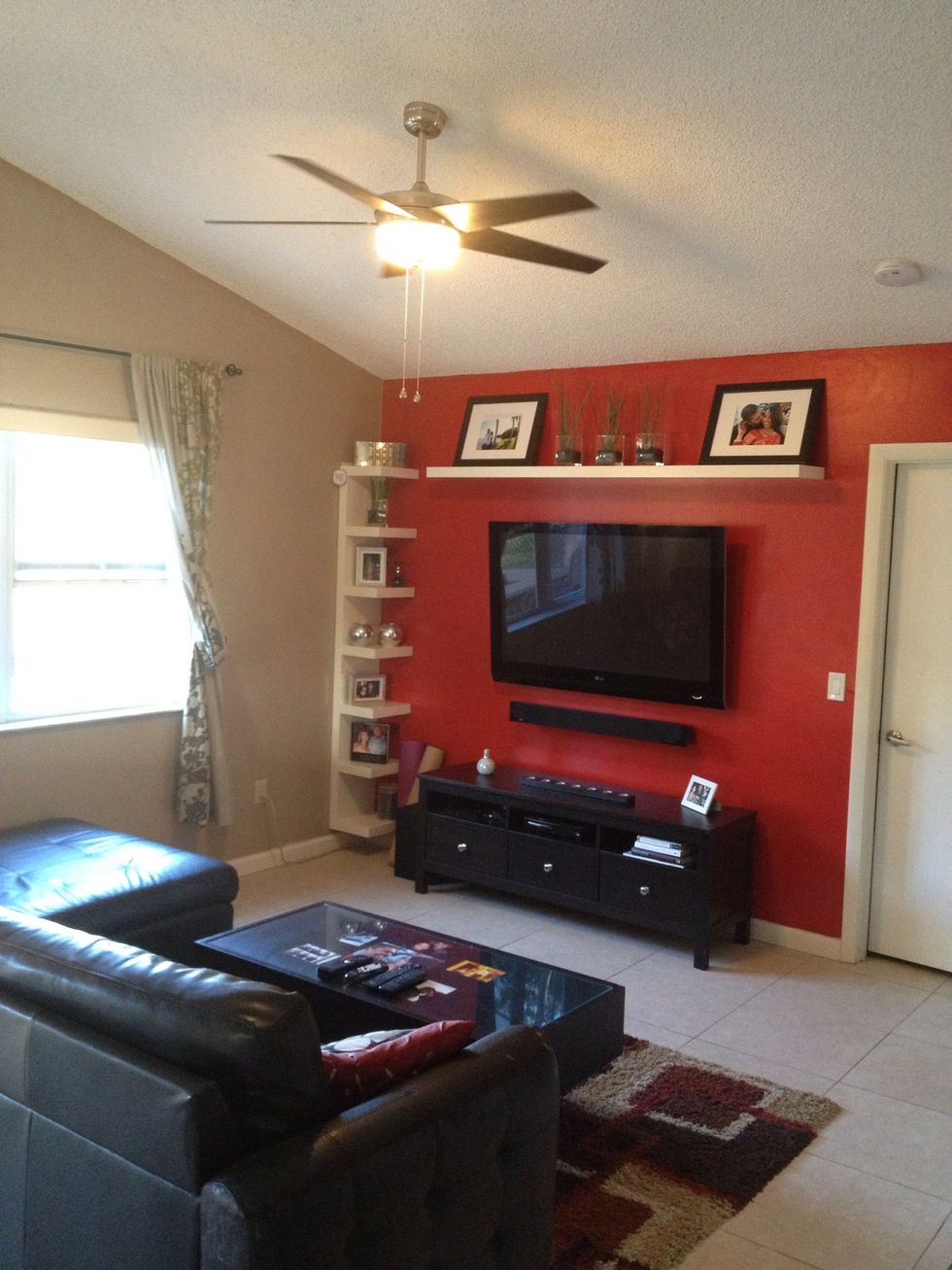 I wanted to install a remote for the fan in my family room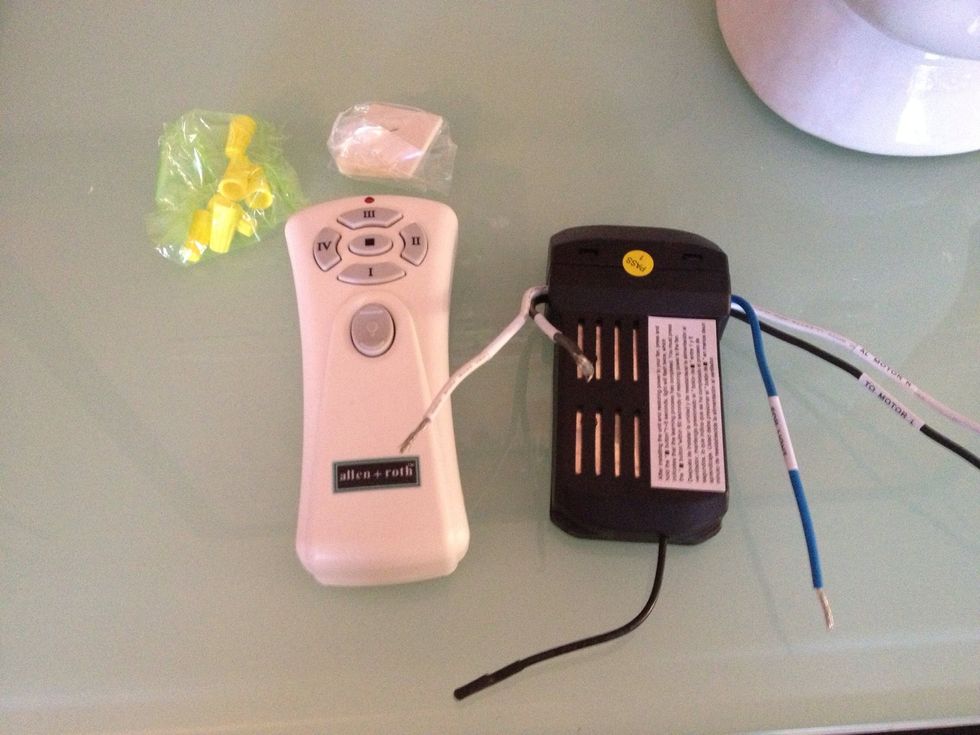 This is the kit I'm installing.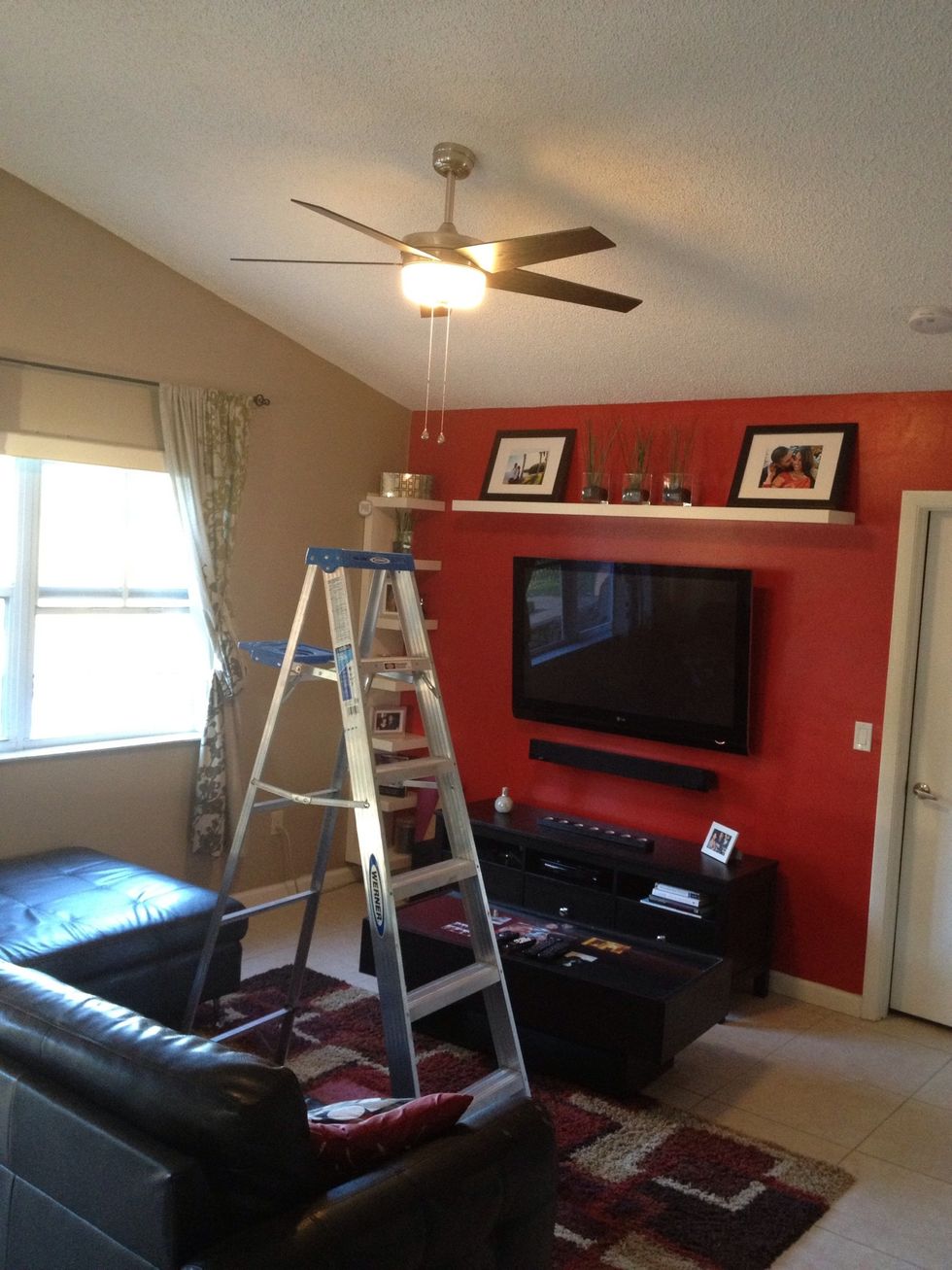 Position your ladder off center, on the left if you're right handed, on the right if you're left handed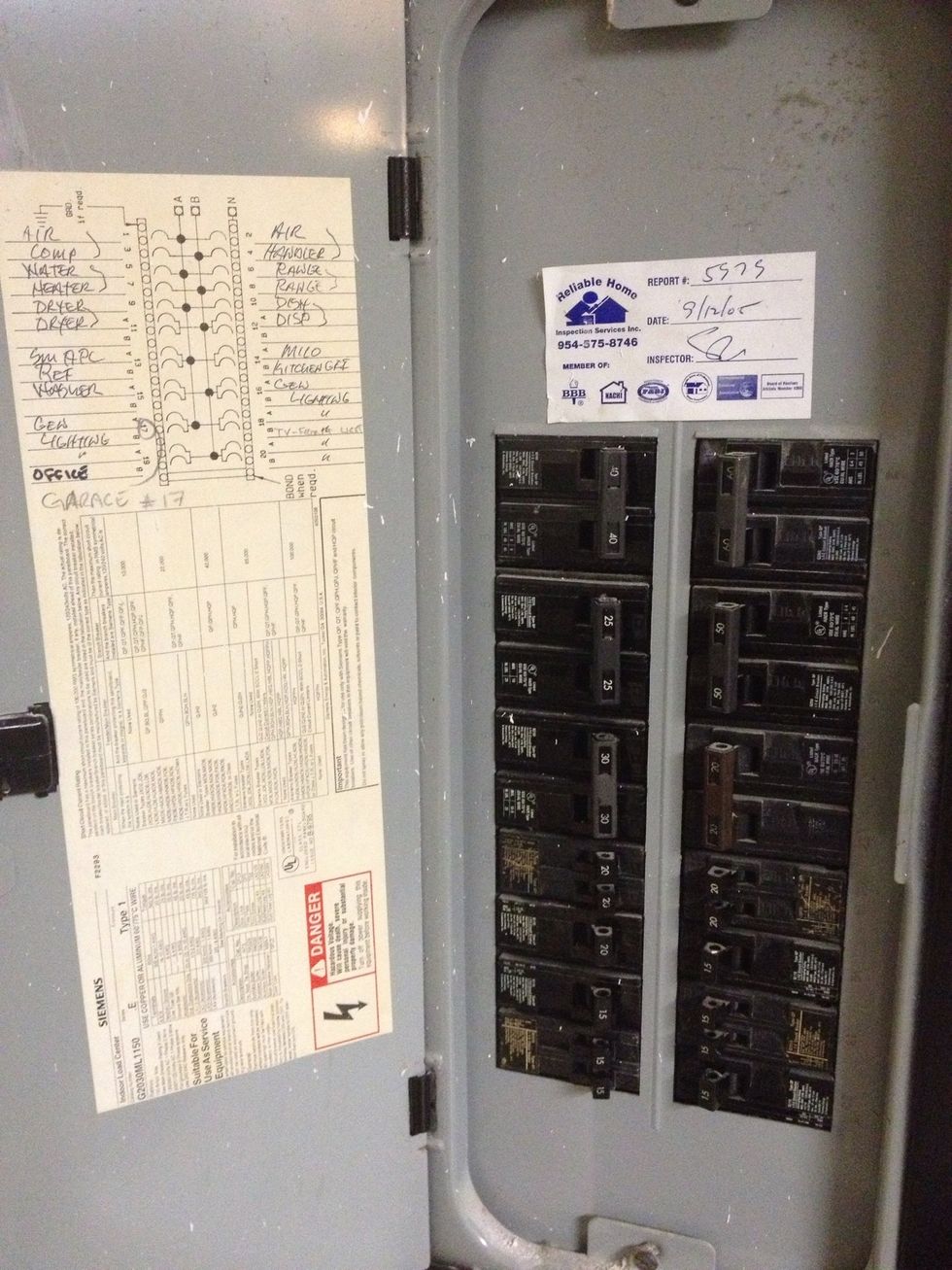 Kill the power to your fan.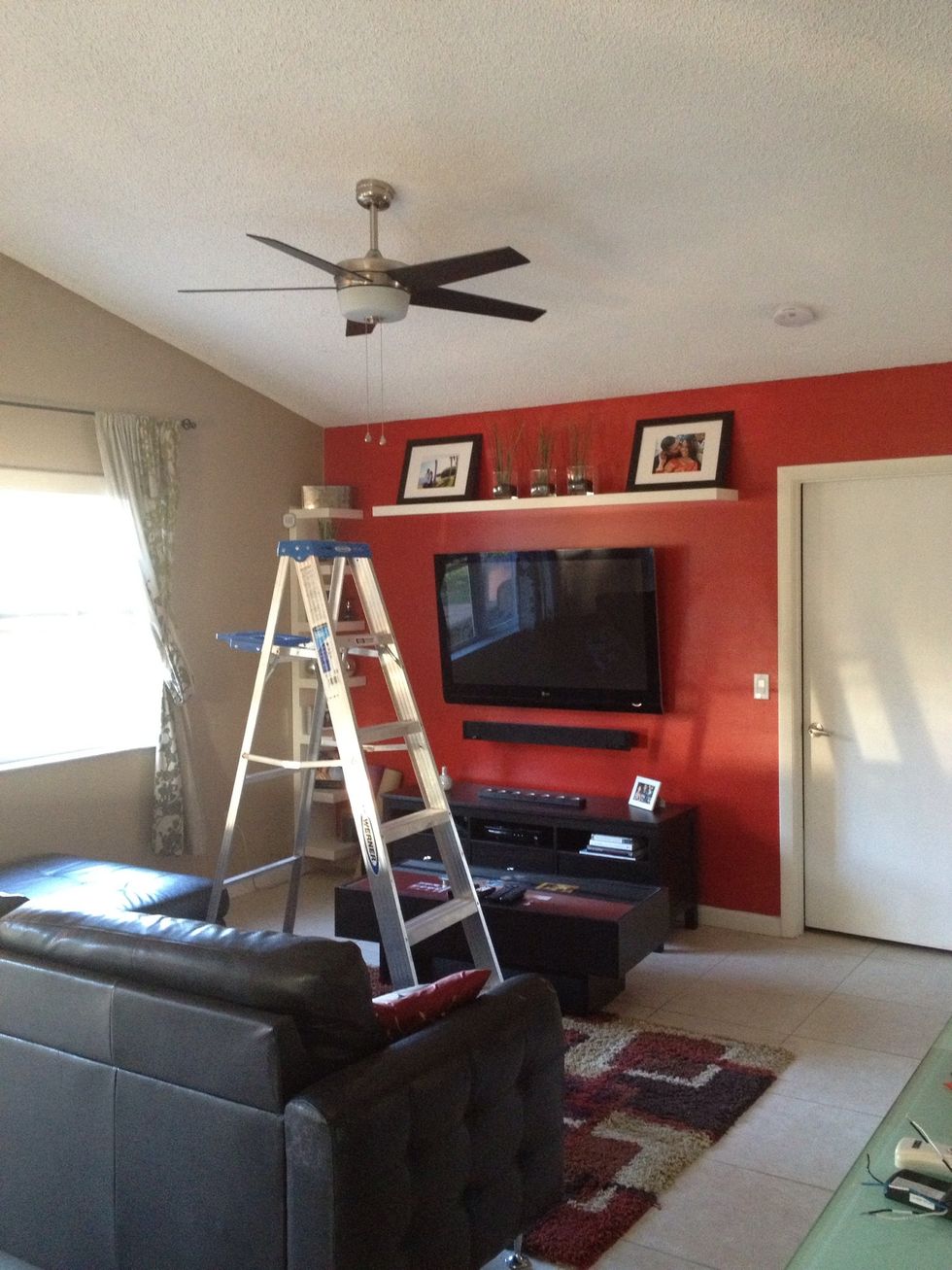 Make sure the power is off, that's why I had the light to the on position so I'm sure this circuit isn't live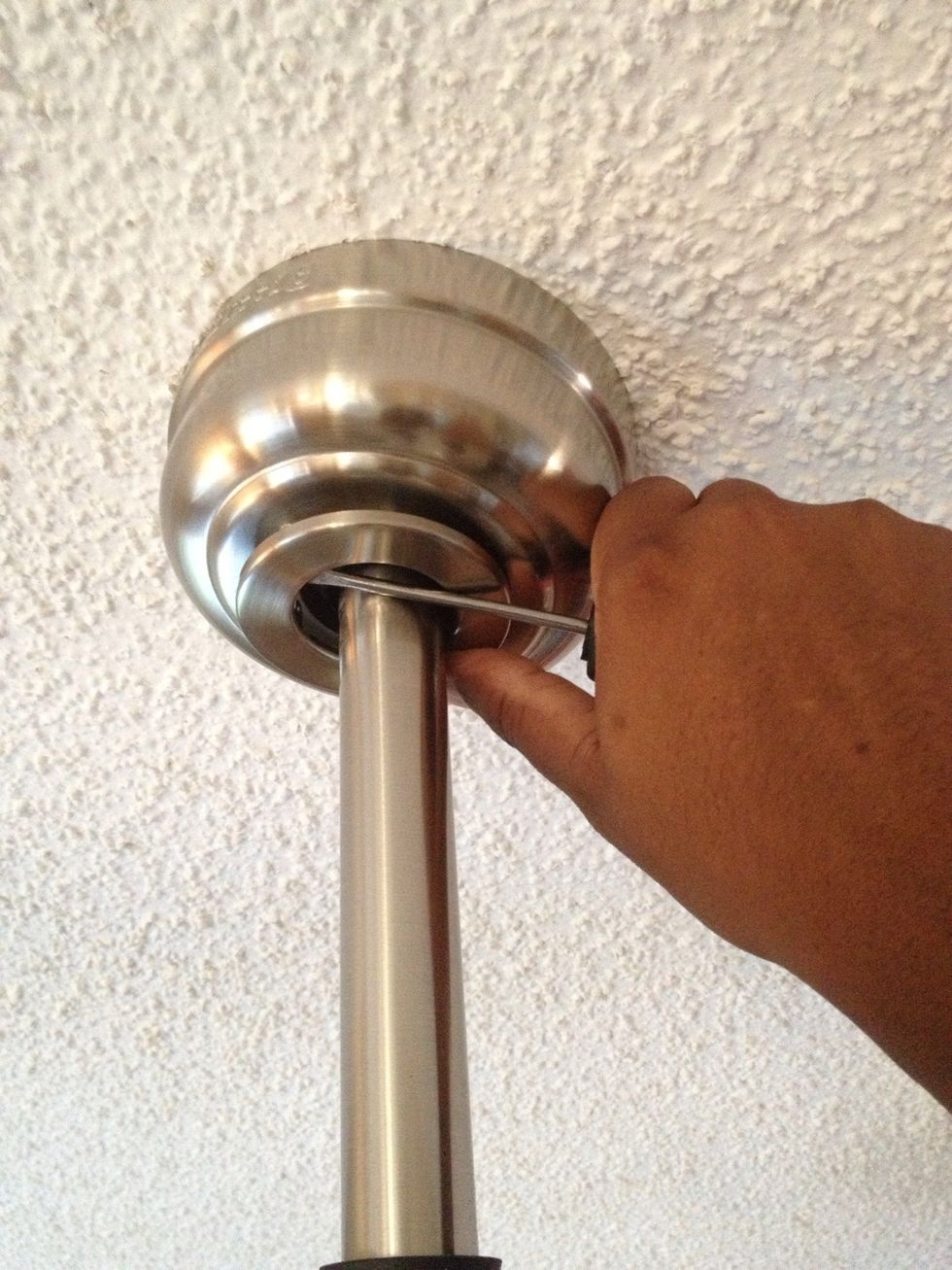 This little cover pops off, yours may screw off, just be careful so you don't damage anything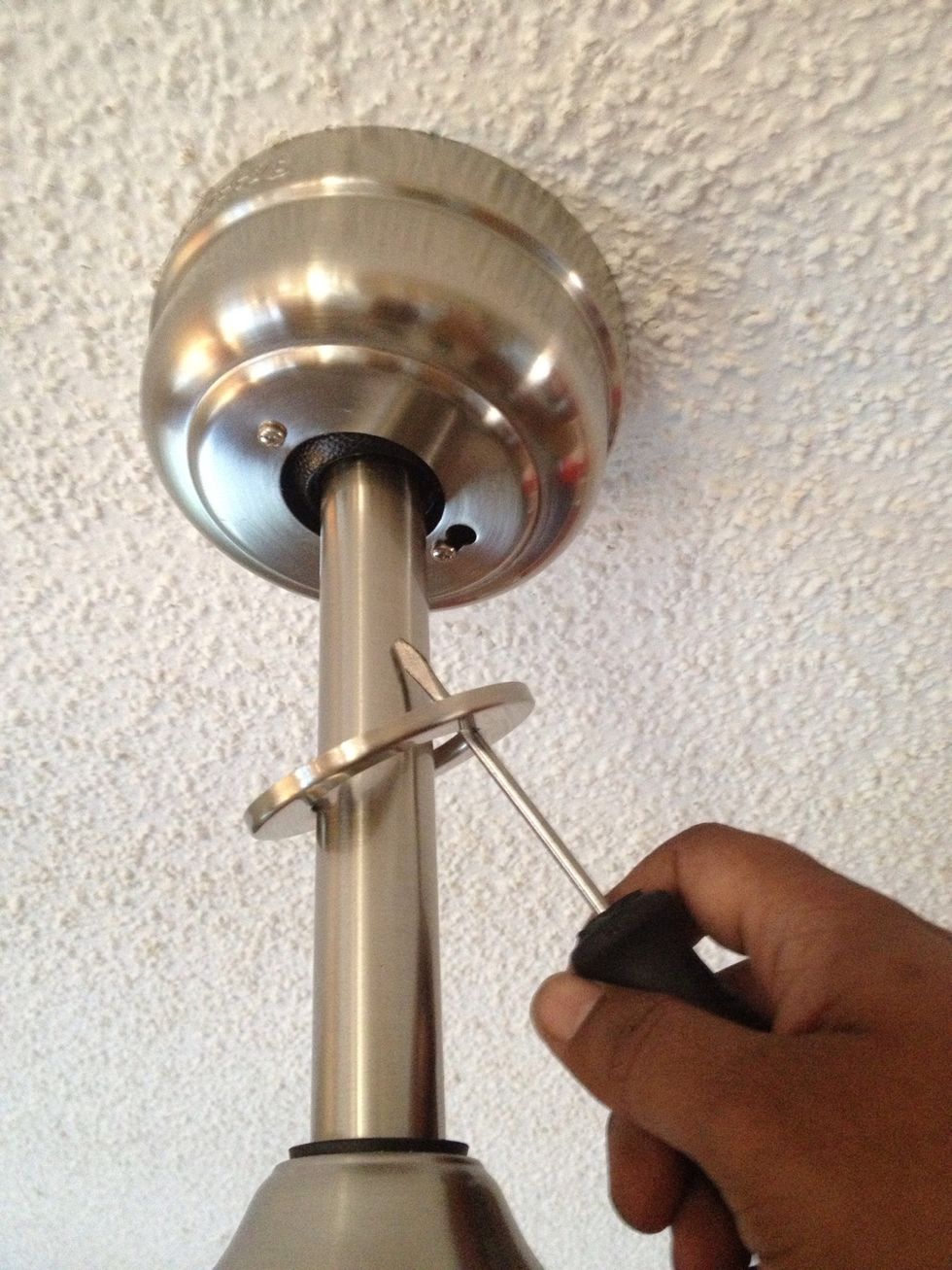 Remove the screw on the left completely, the on on the rift just needs to be loosened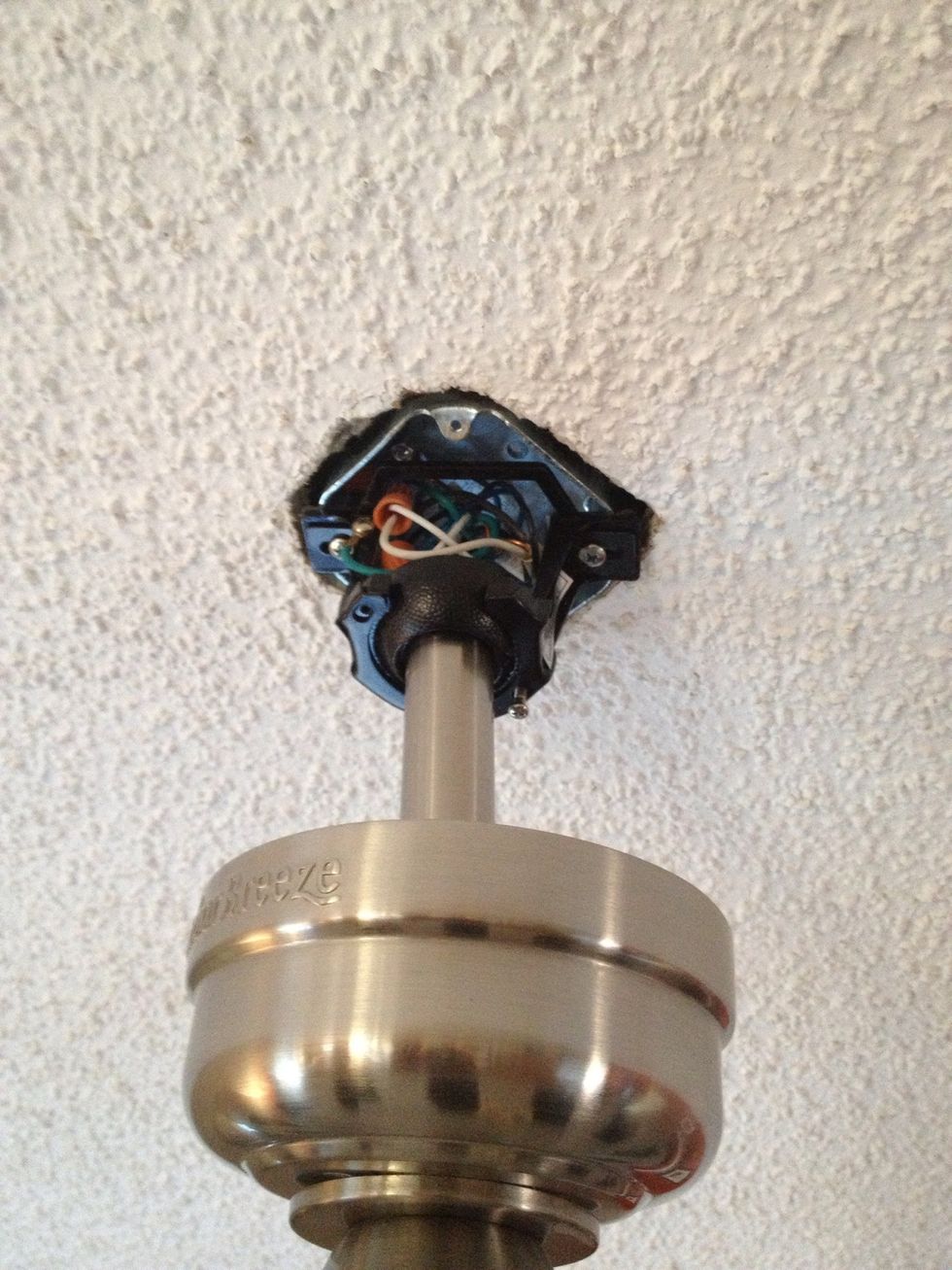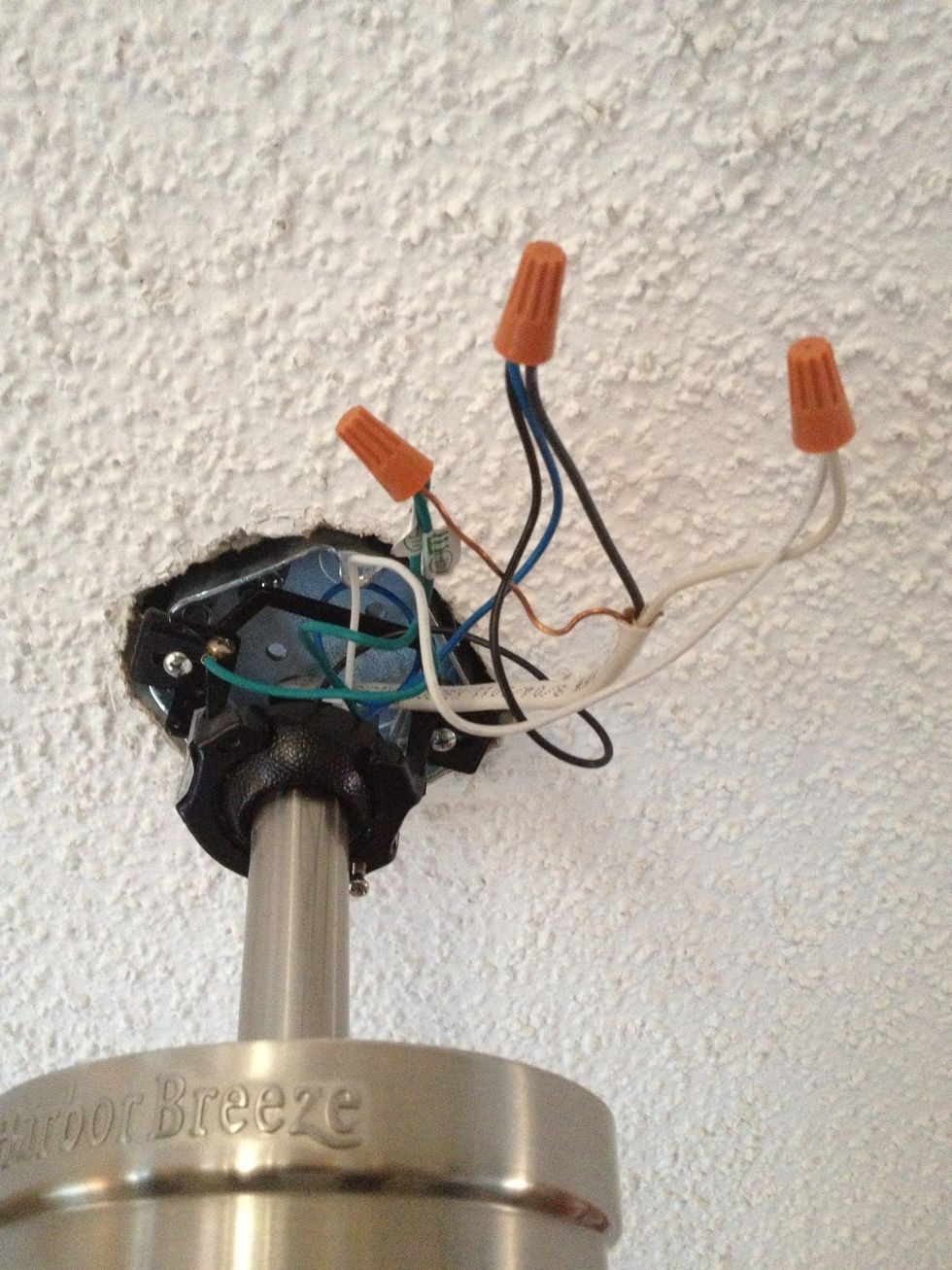 Straighten out your wires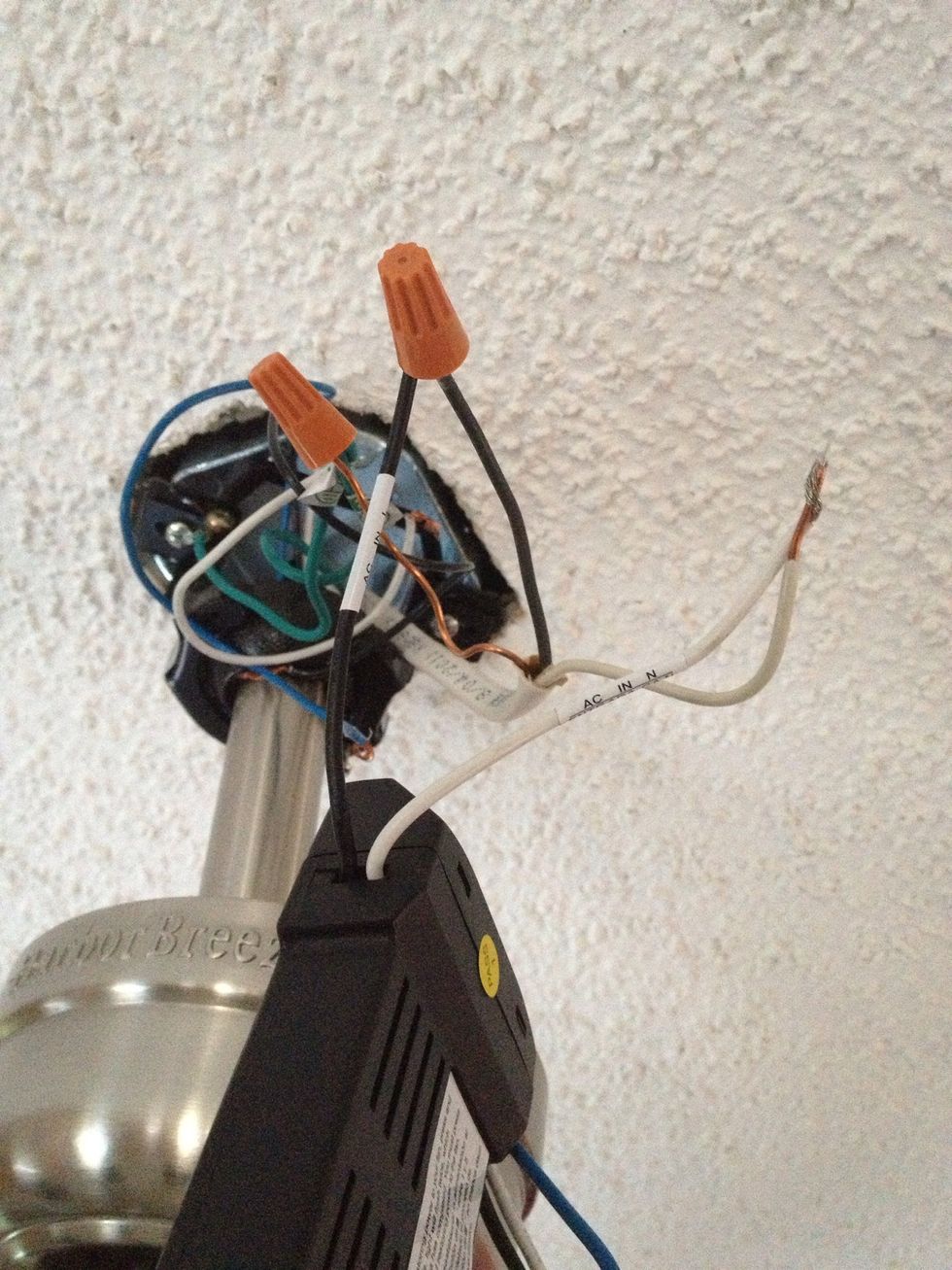 Install your box "in between" the wires. What I mean is the black wire coming from your house now connects to one side of your box, then black wire from the box connects to the fan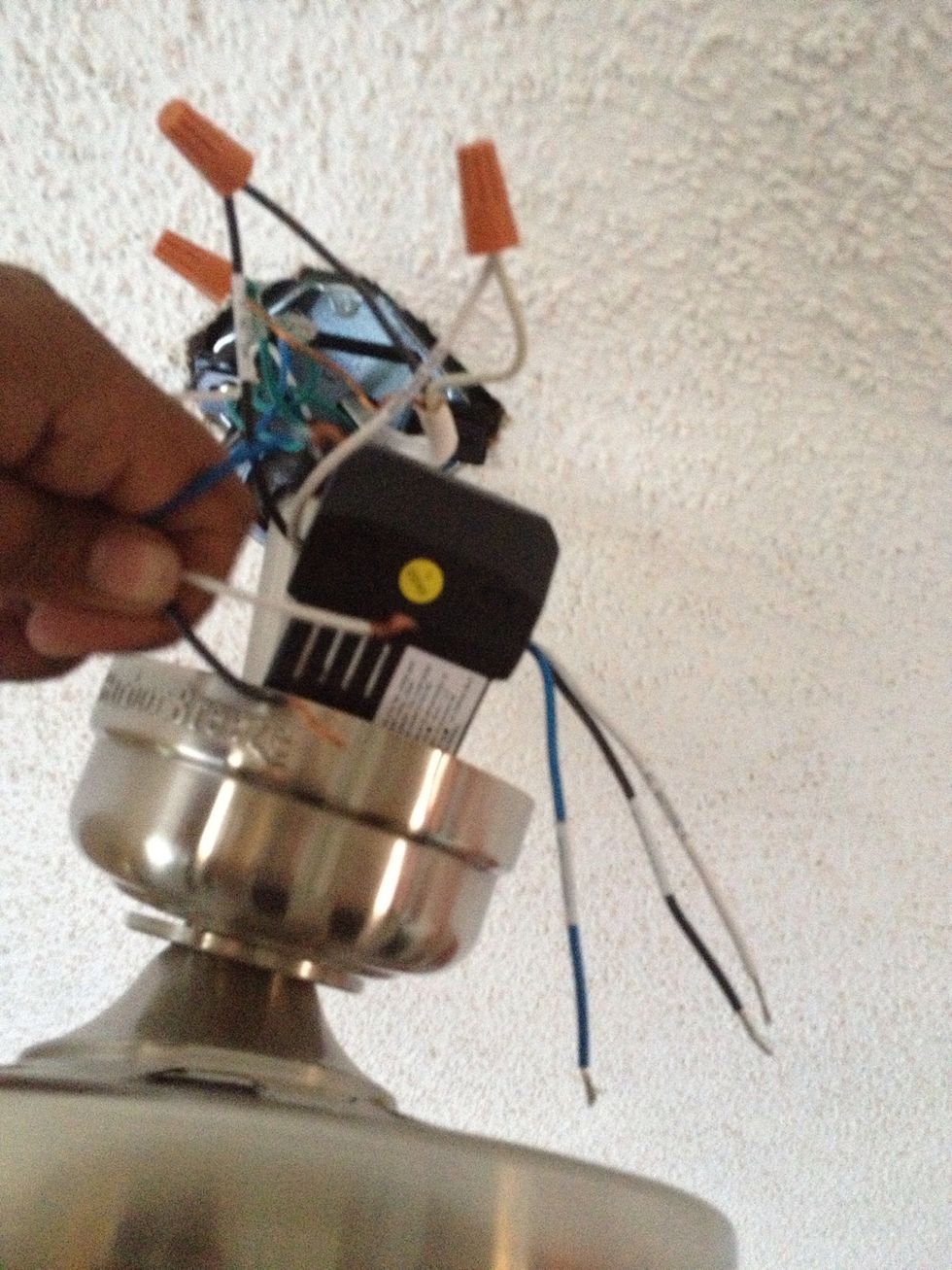 Blue wire is for the light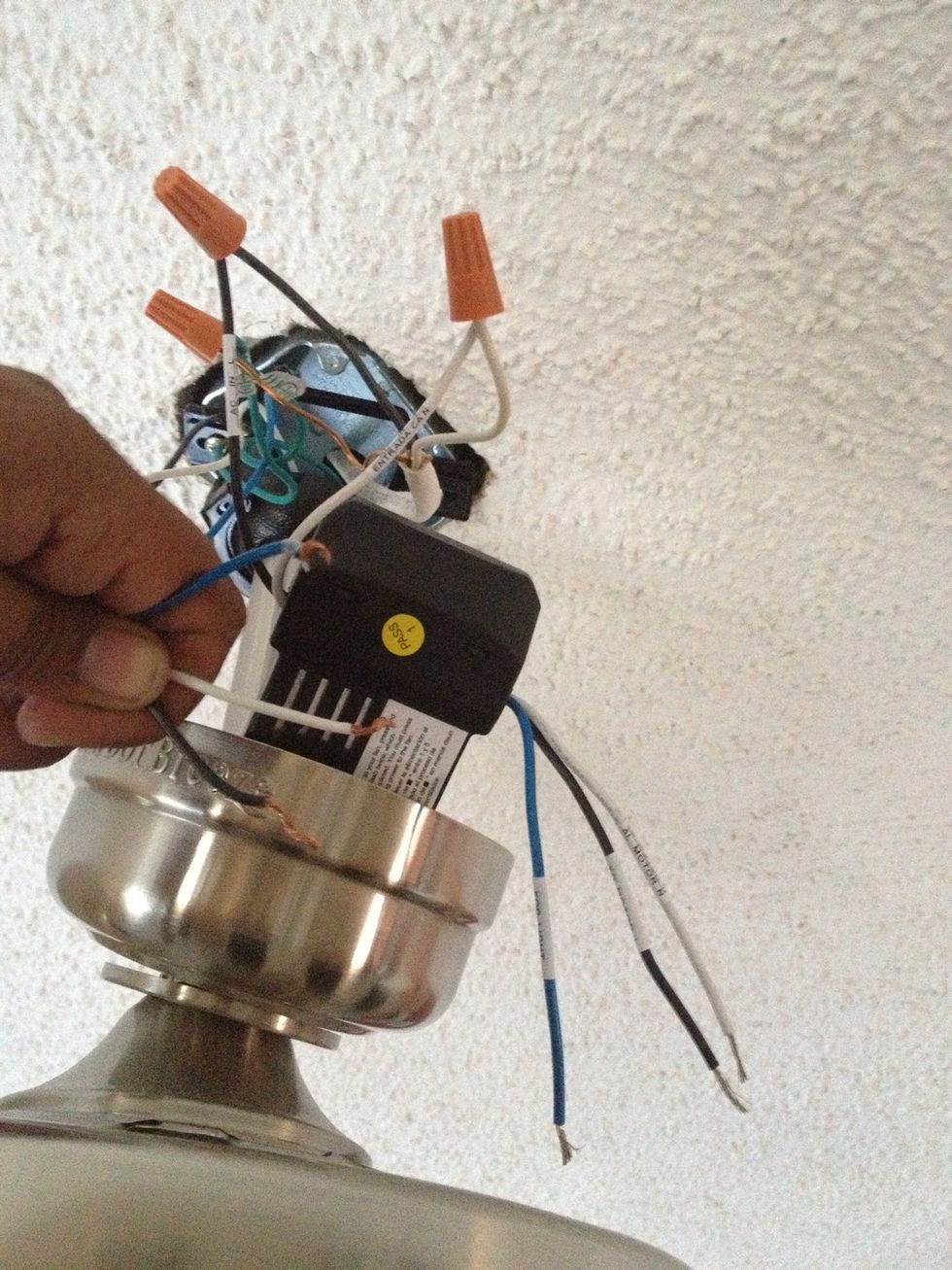 The side with 2 wires connects to the house, the side with 3 wires connects to the fan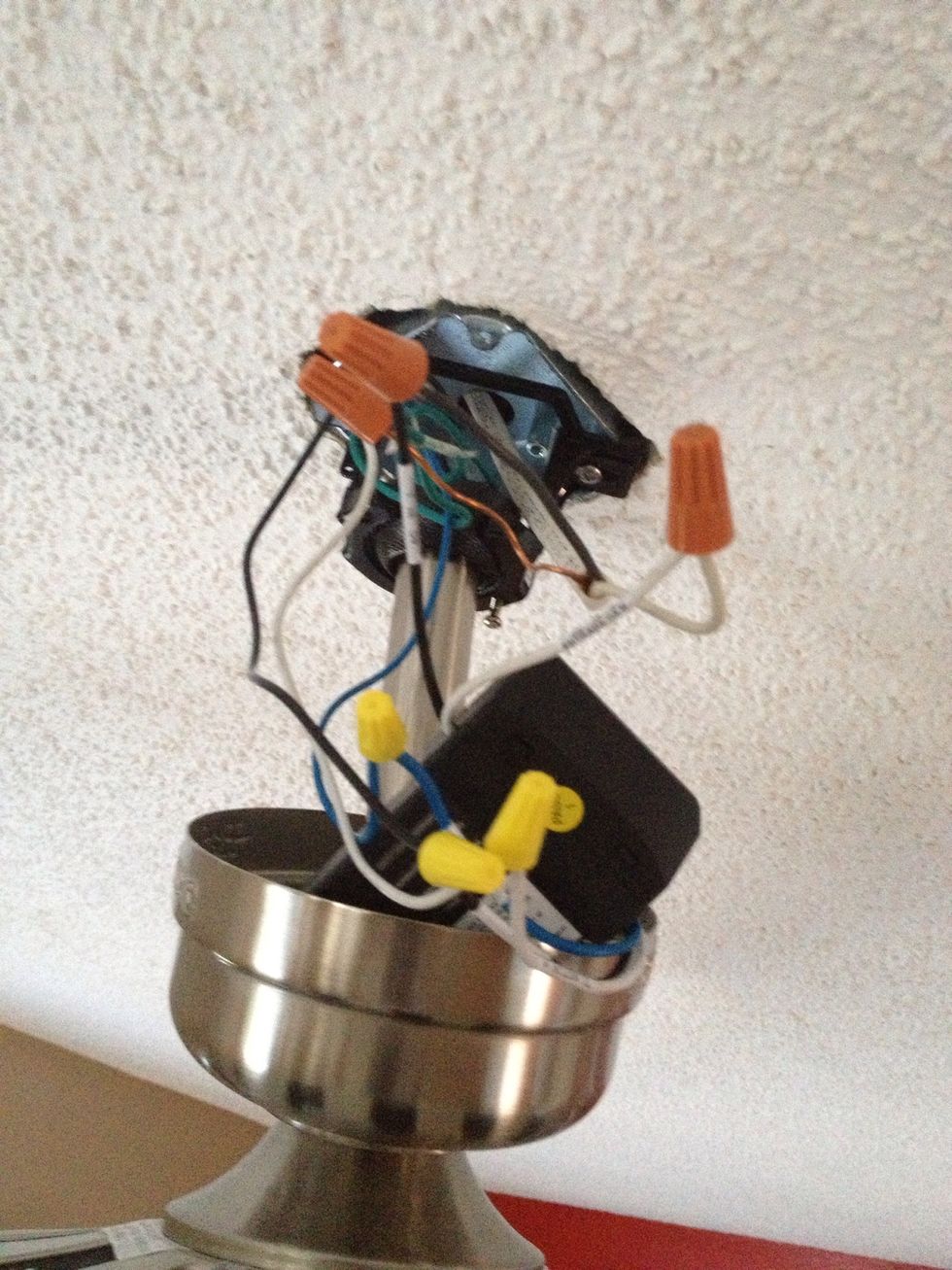 Once everything is connected, position the box in the bracket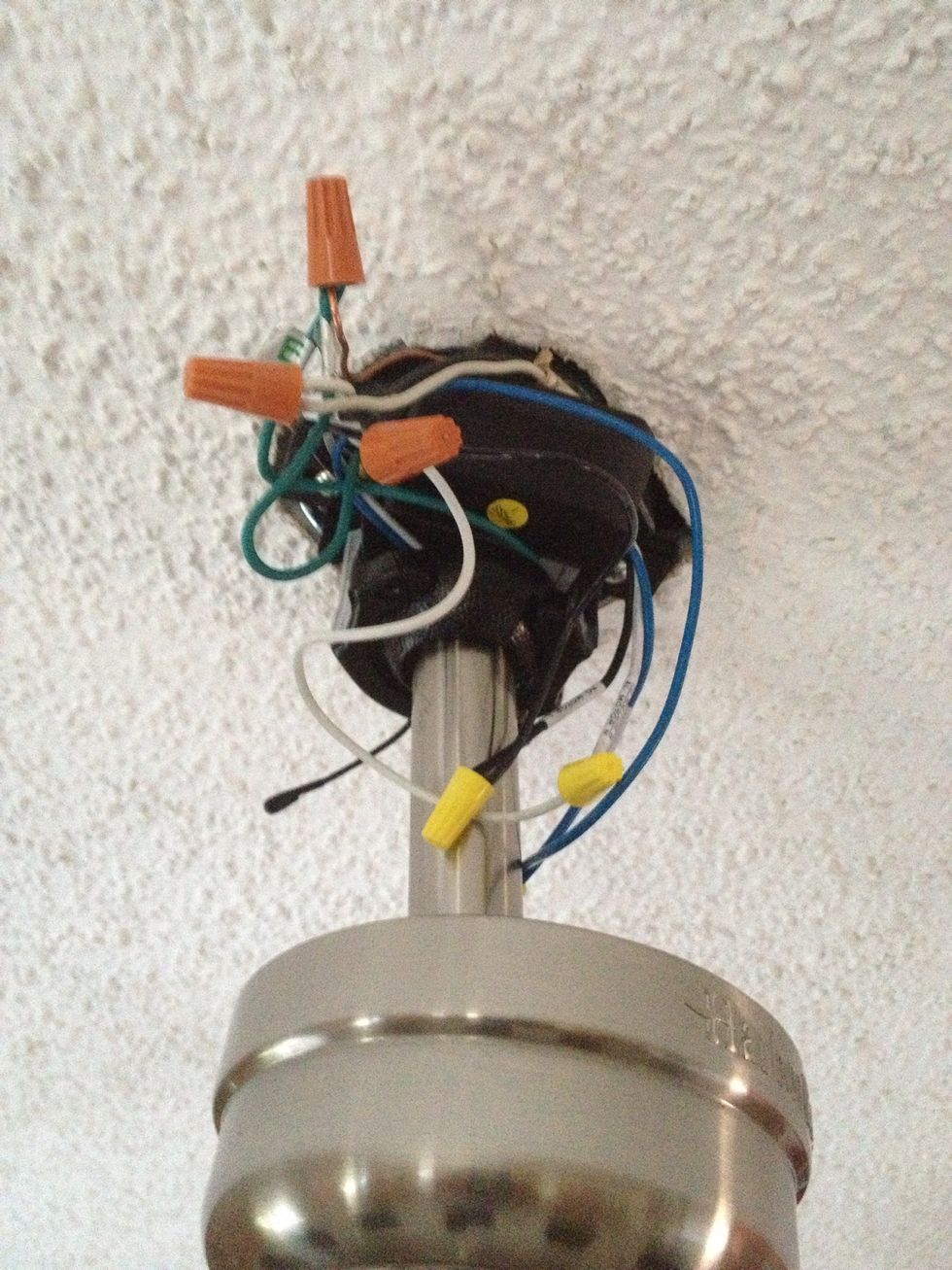 Once the box is in, place all of the wires in so they fit under the cover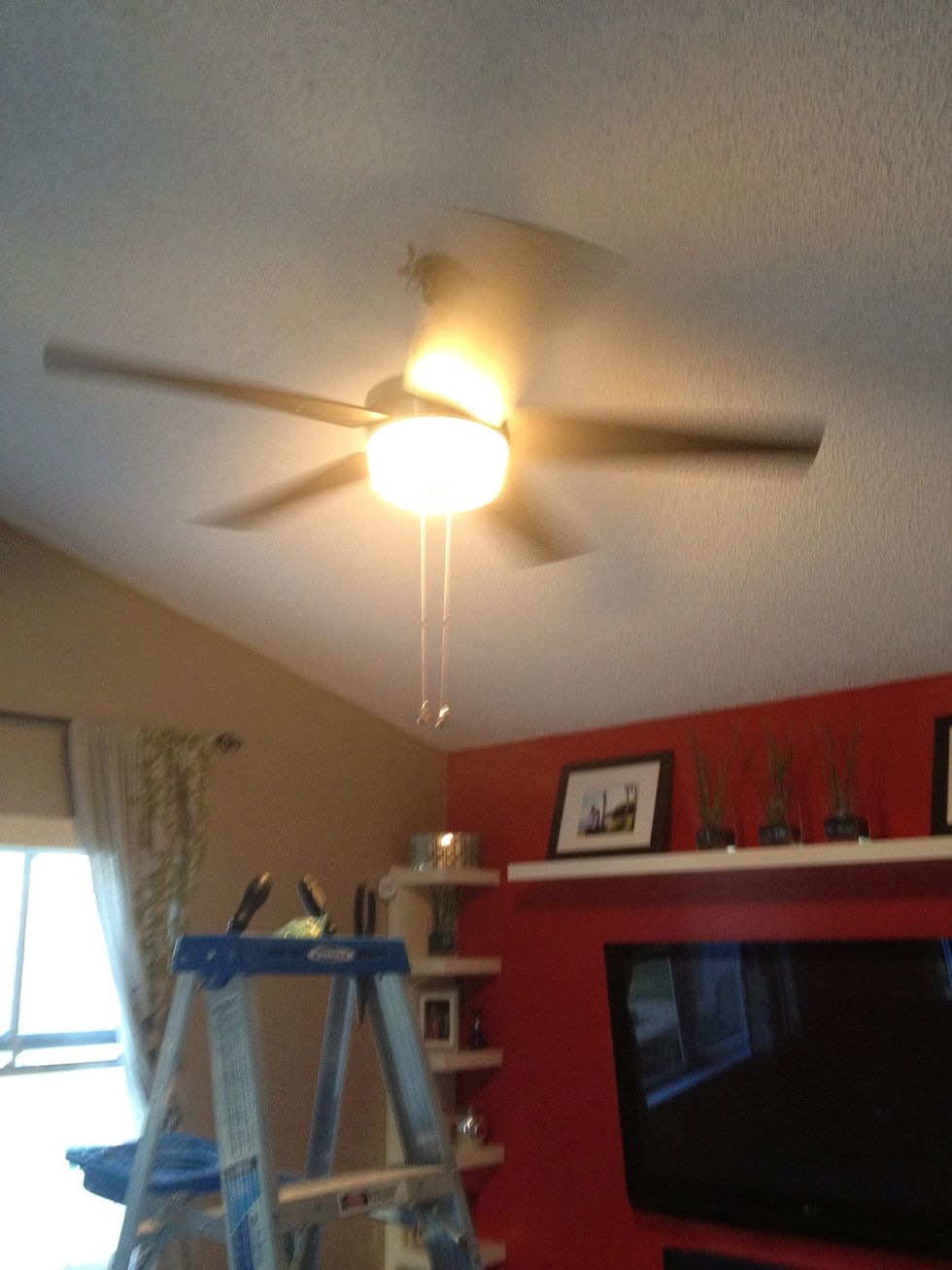 Before closing everything up, flip the circuit breaker back on to test it. Once you've verified, make sure to turn the breaker back off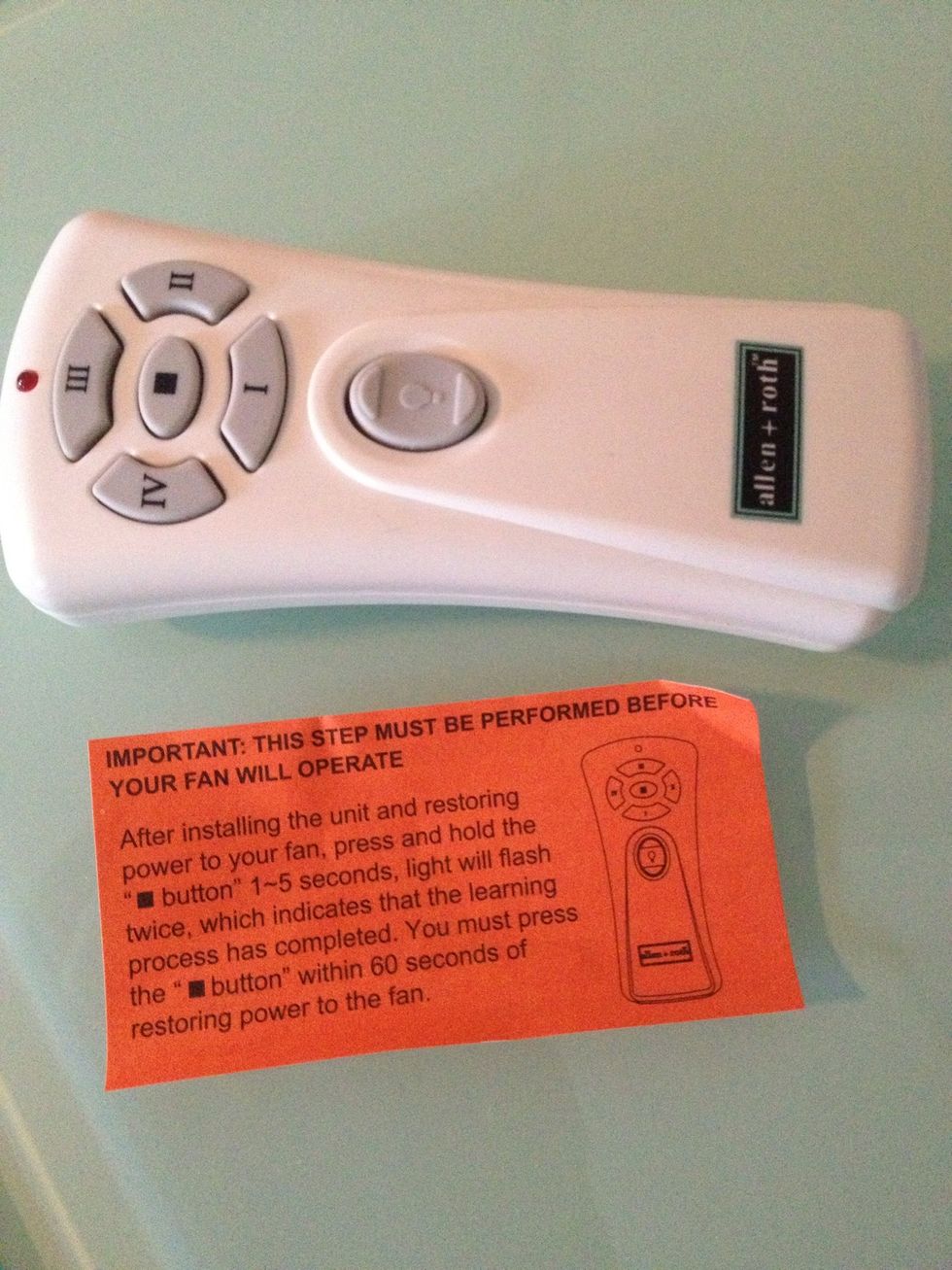 My remote needed to be programmed, if yours does, just follow the instructions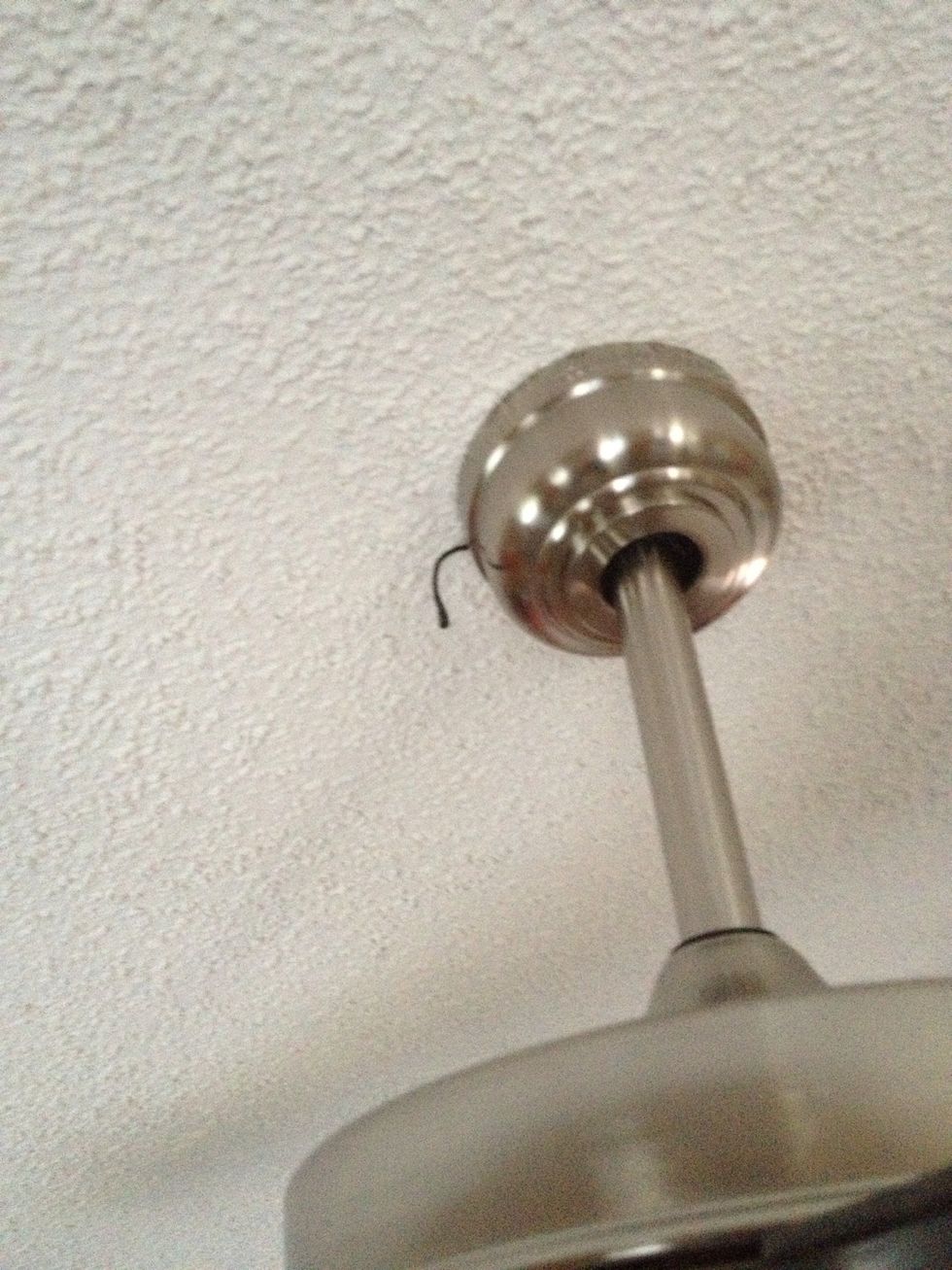 When you're closing everything, make sure the antenna from the box sticks out. Then tighten everything back up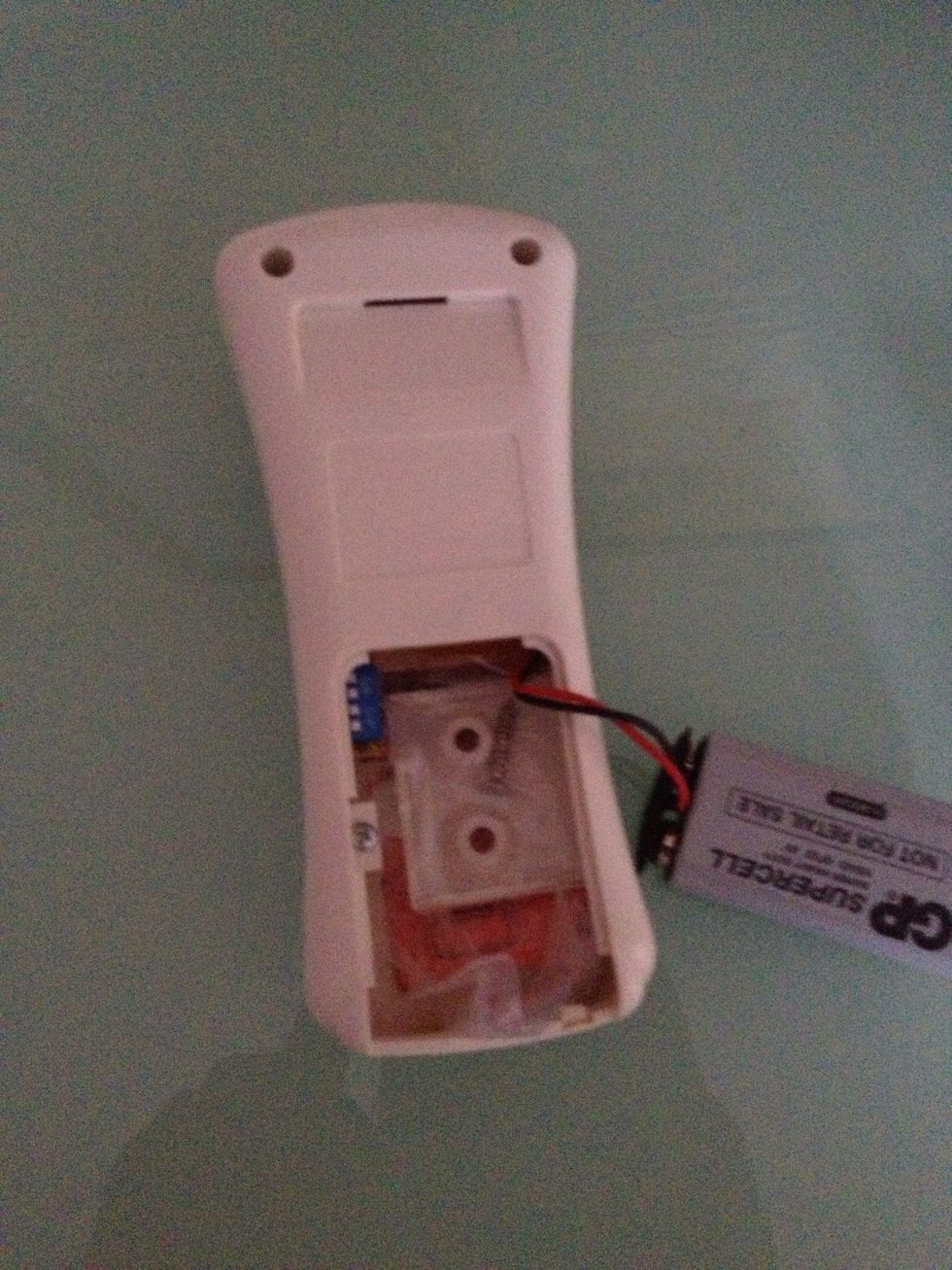 I was able to place the directions and the wall mount in the remote so I won't loose them in the event I need to reprogram or mount the remote Hope this helps someone.
Remote kit
Ladder
Screwdrivers