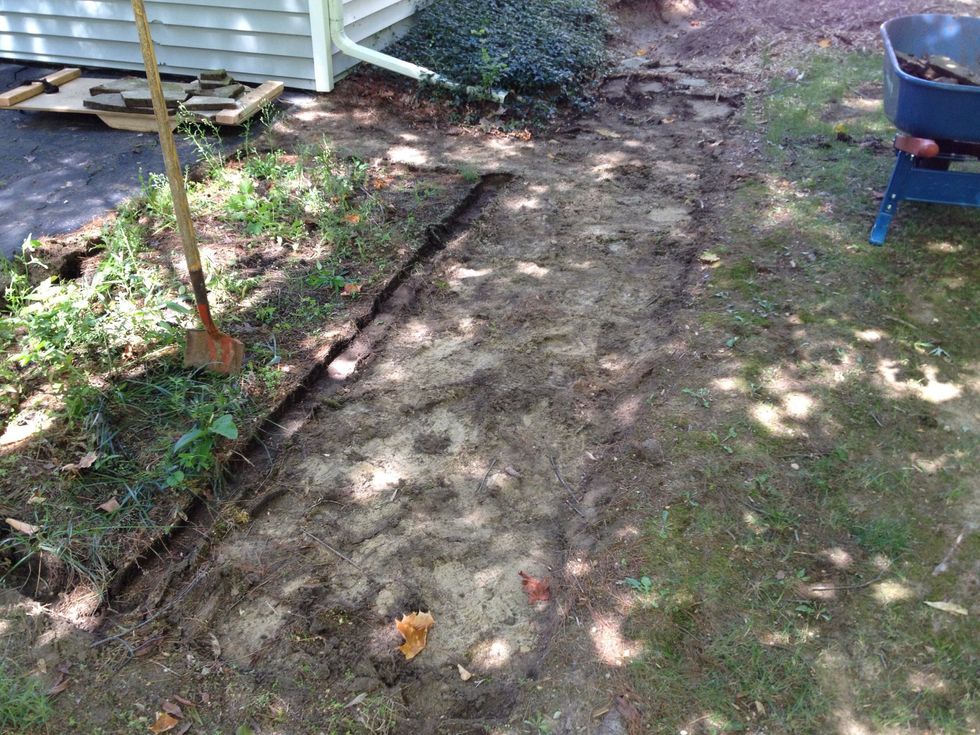 Removing old flag stone.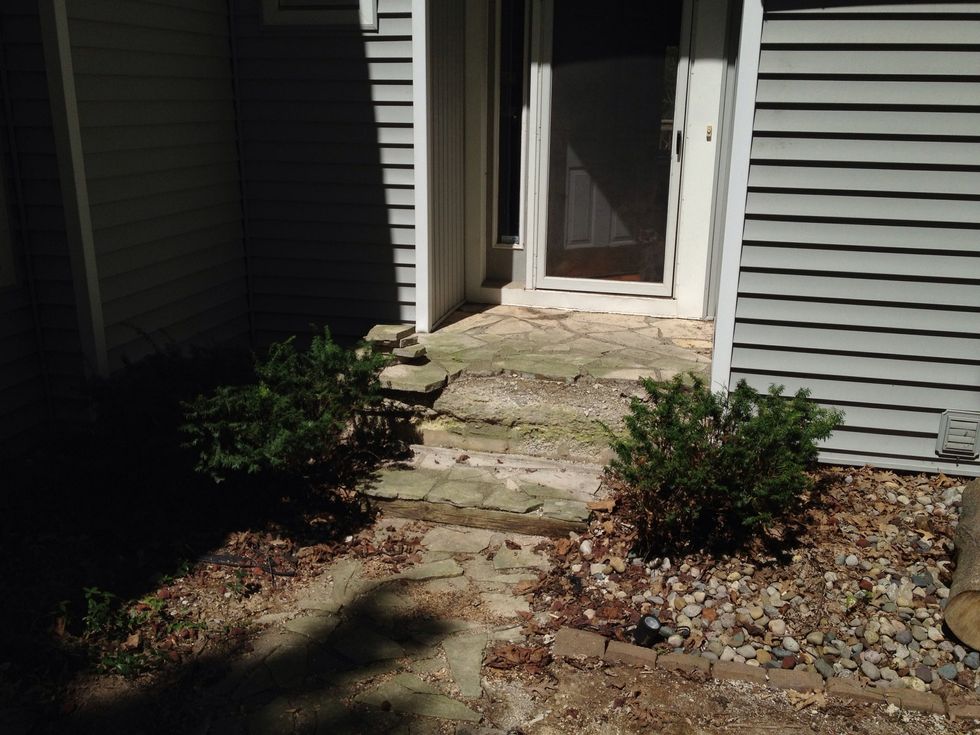 Crumbling porch that slants toward the house.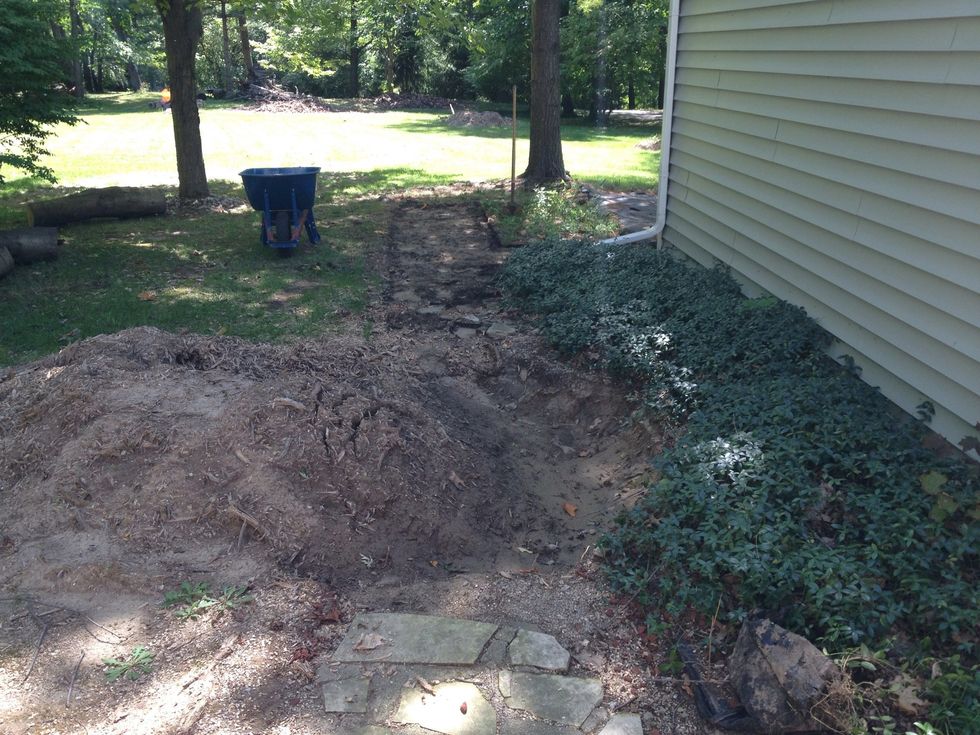 Tree removed and stump ground up.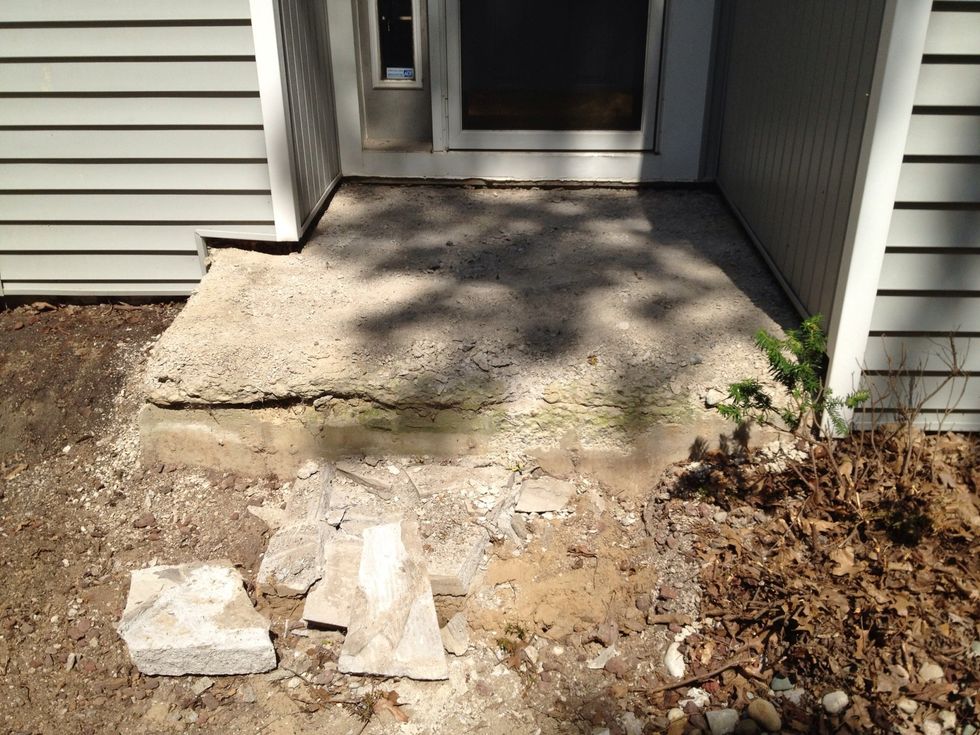 Flag stone top gone.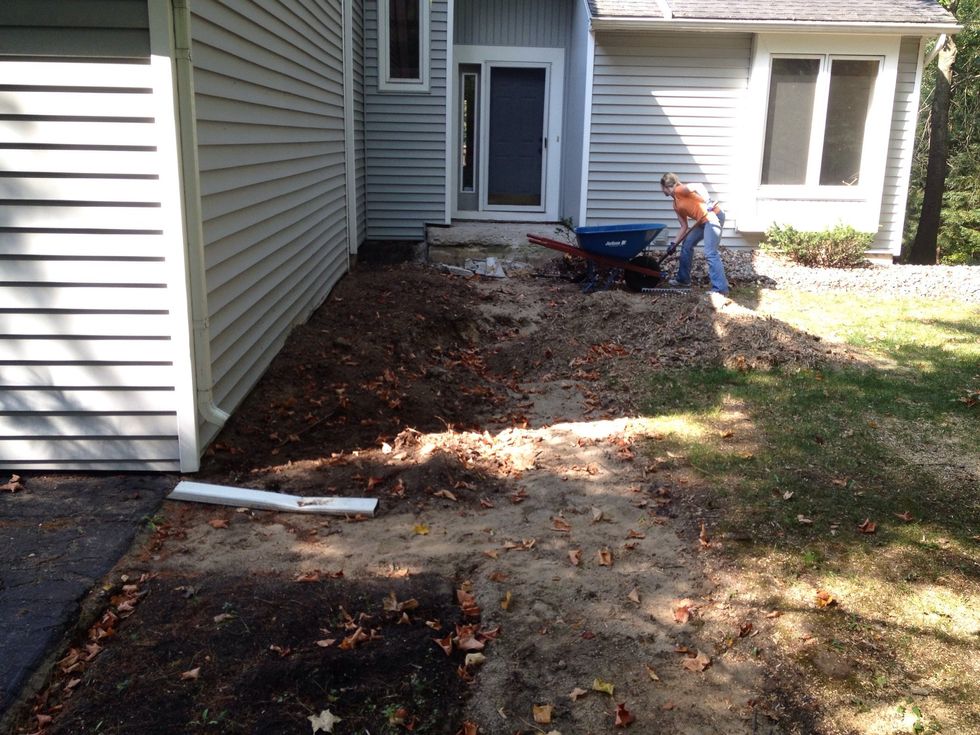 Removed bushes, stone, and lava rock.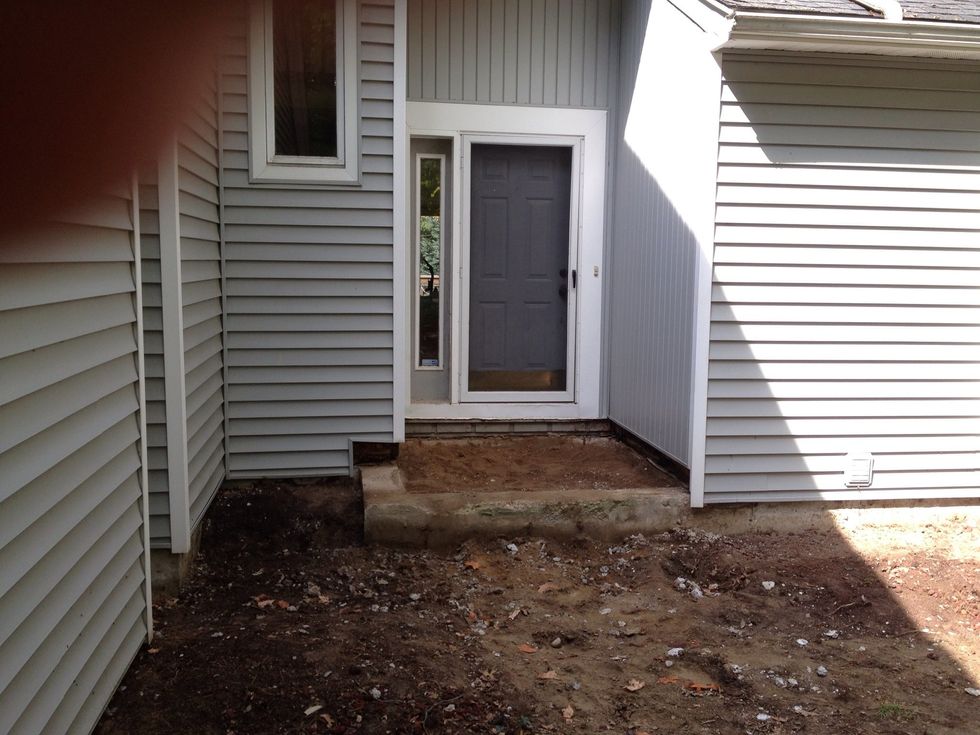 Sledgehammer aftermath. No more crumbly concrete.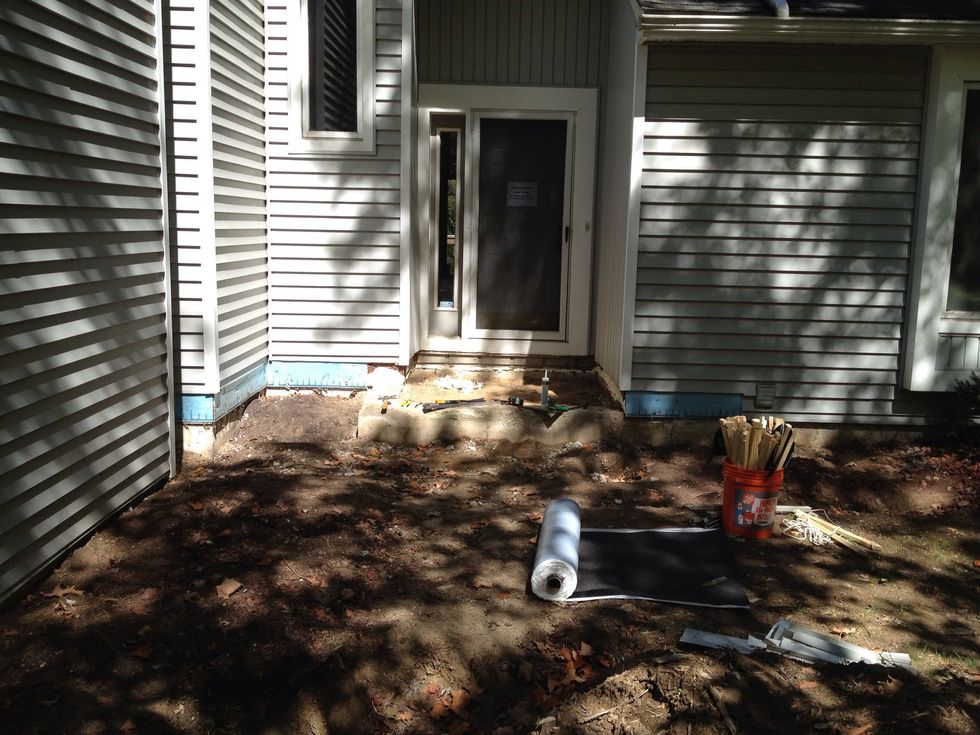 Cut siding to height of new porch.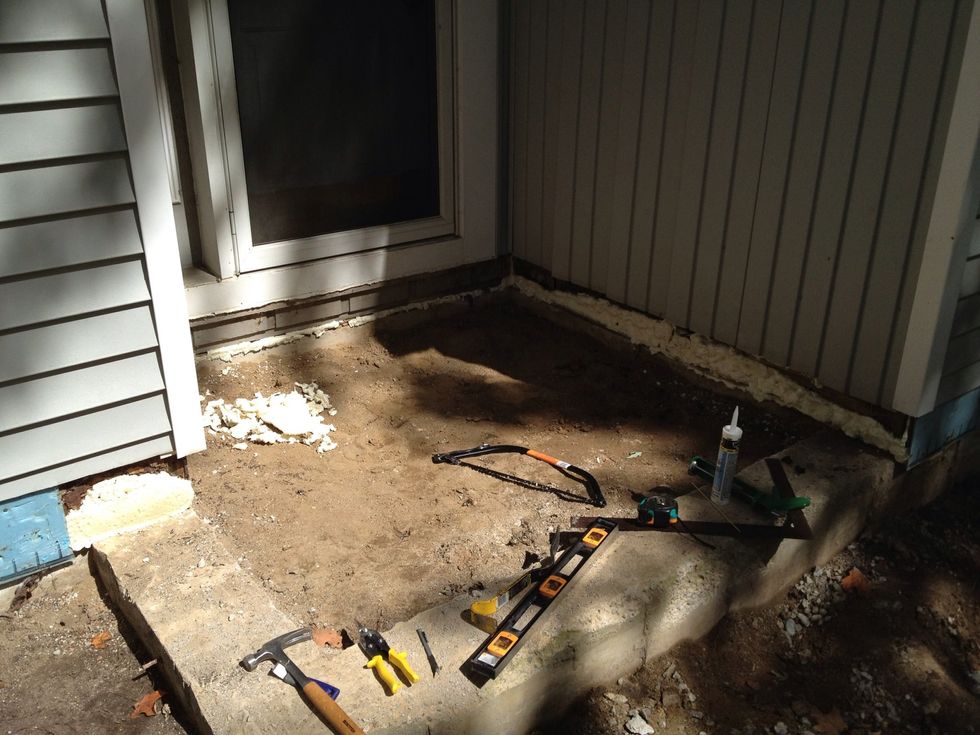 Spray insulation.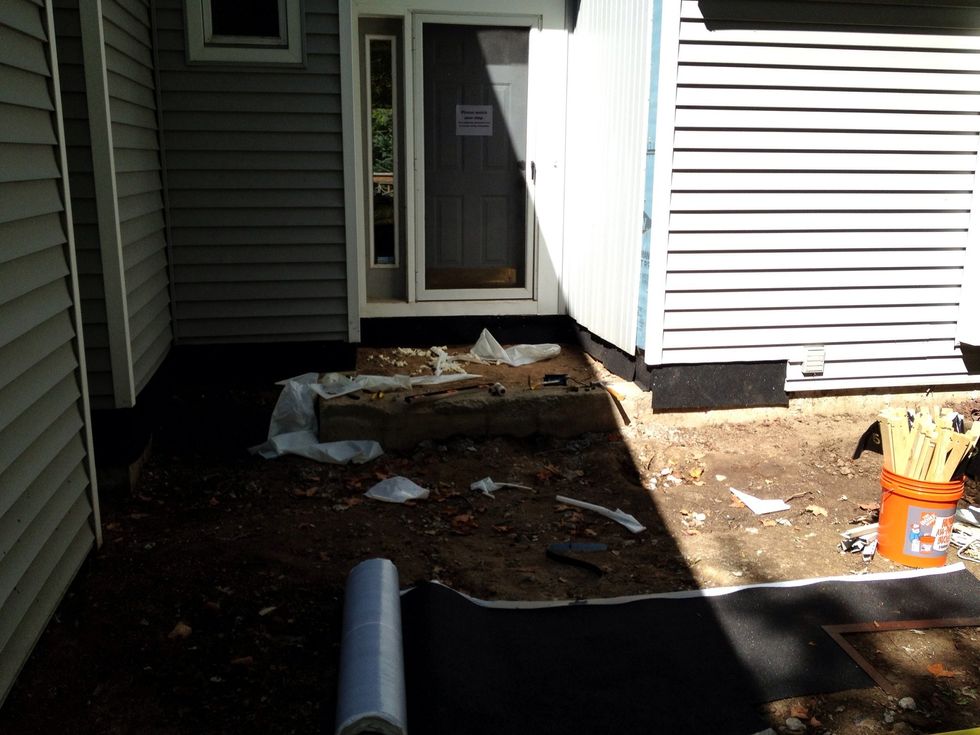 Adding ice guard asphalt over insulation.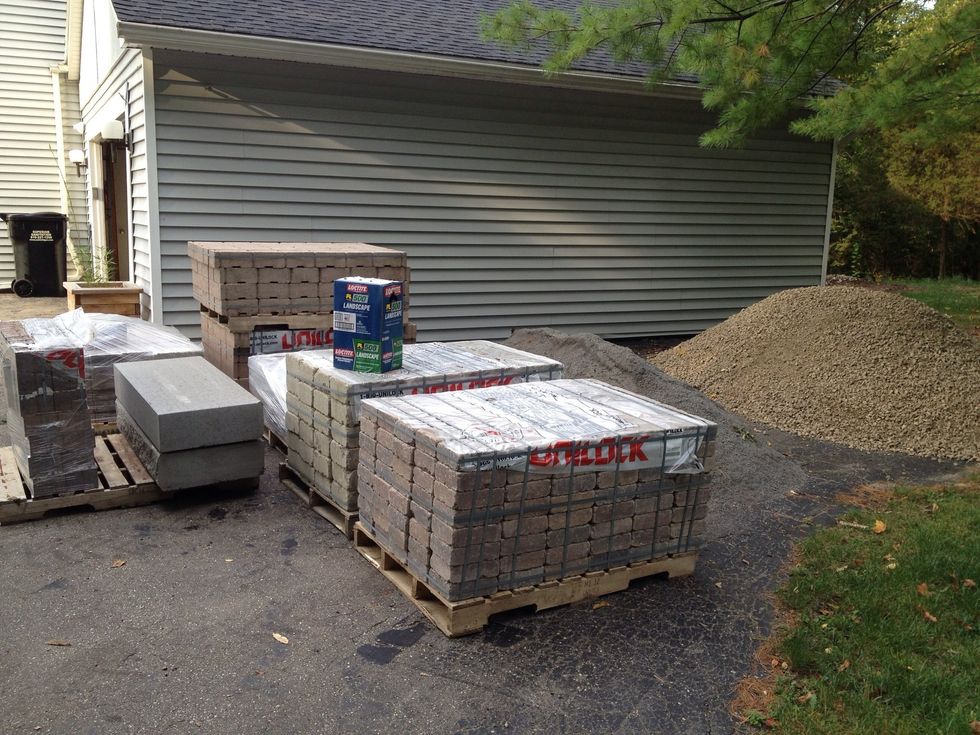 Pavers, retaining wall blocks, gravel, and sand delivered.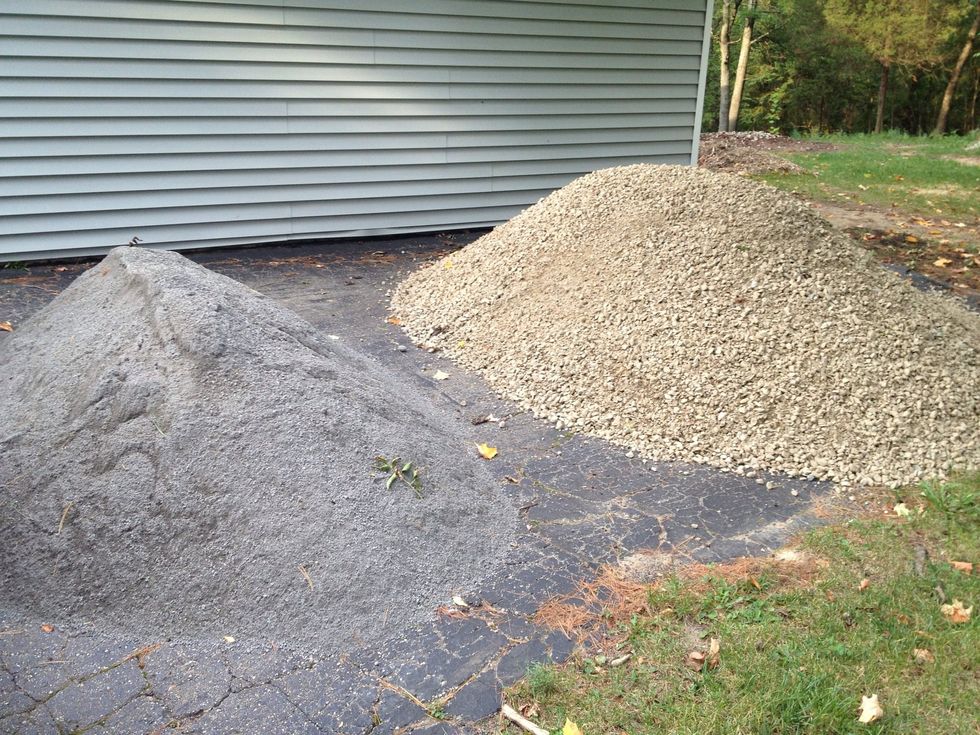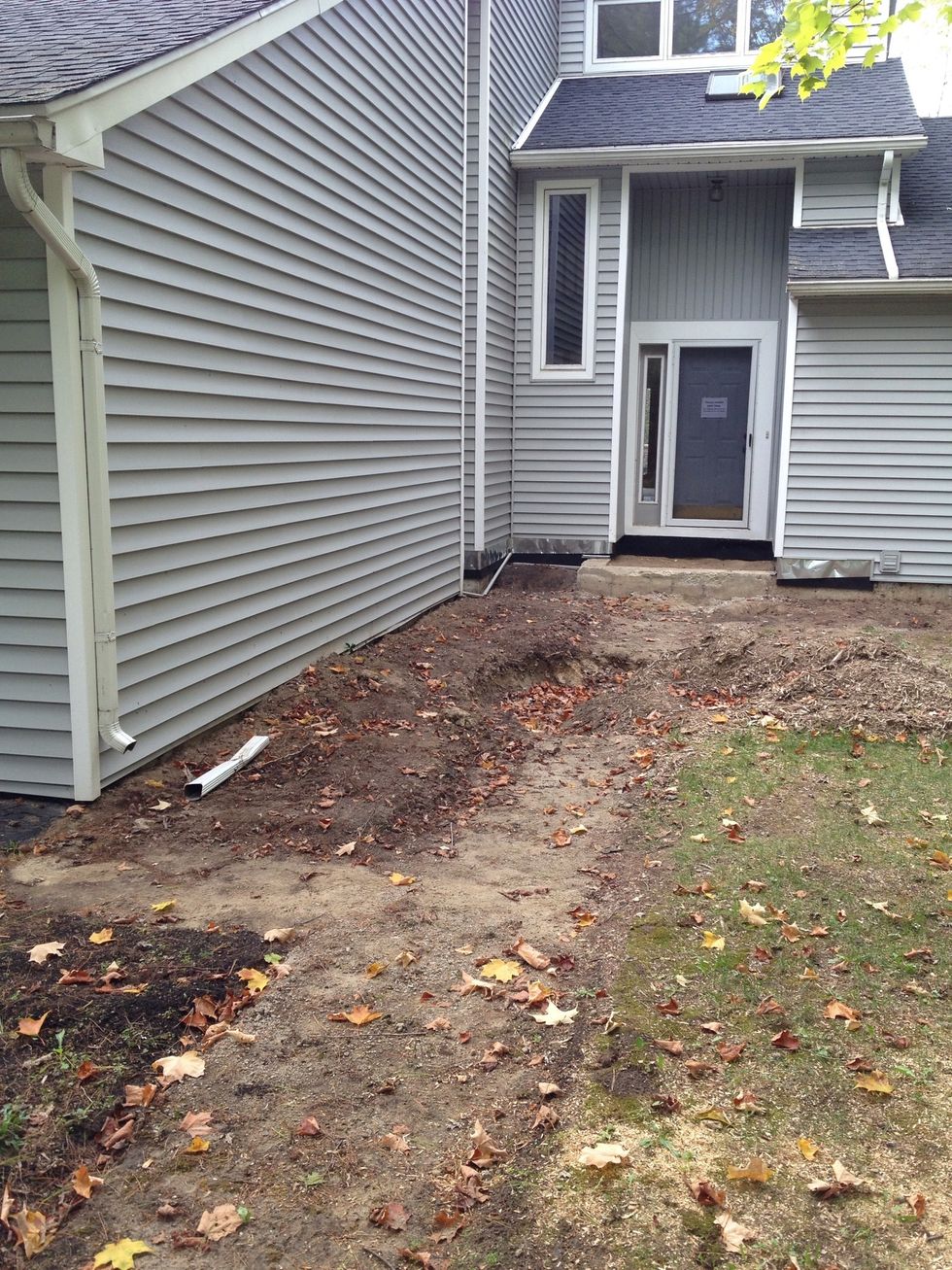 Flashing installed over ice guard.
Concrete stairs.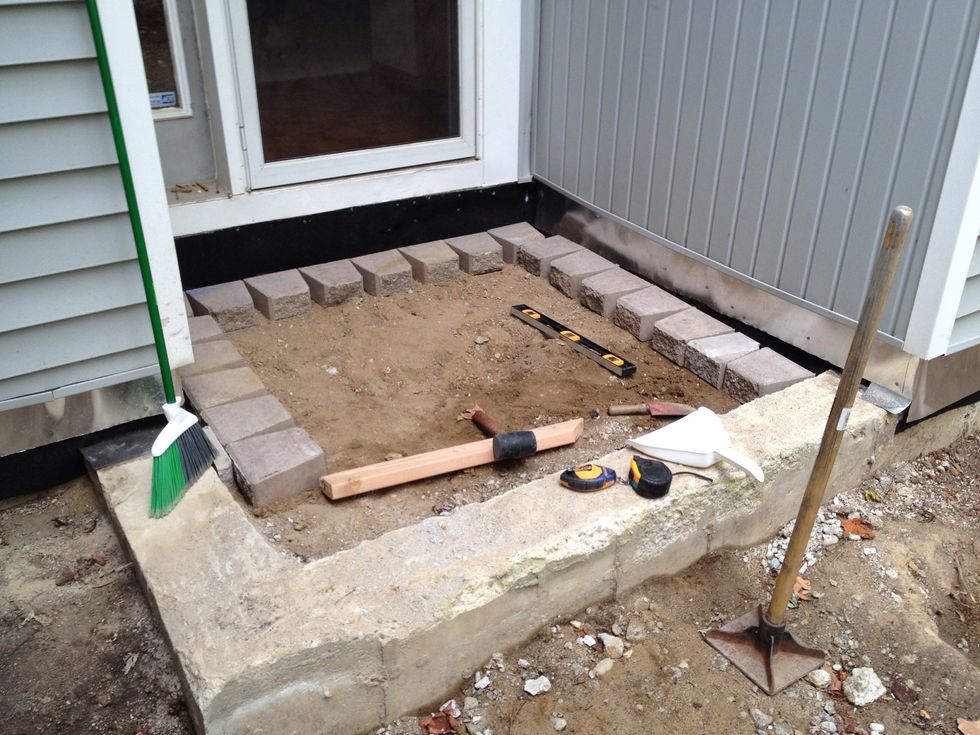 Adding cheaper retaining wall blocks where it will be out of sight. Leaving gap between house and wall.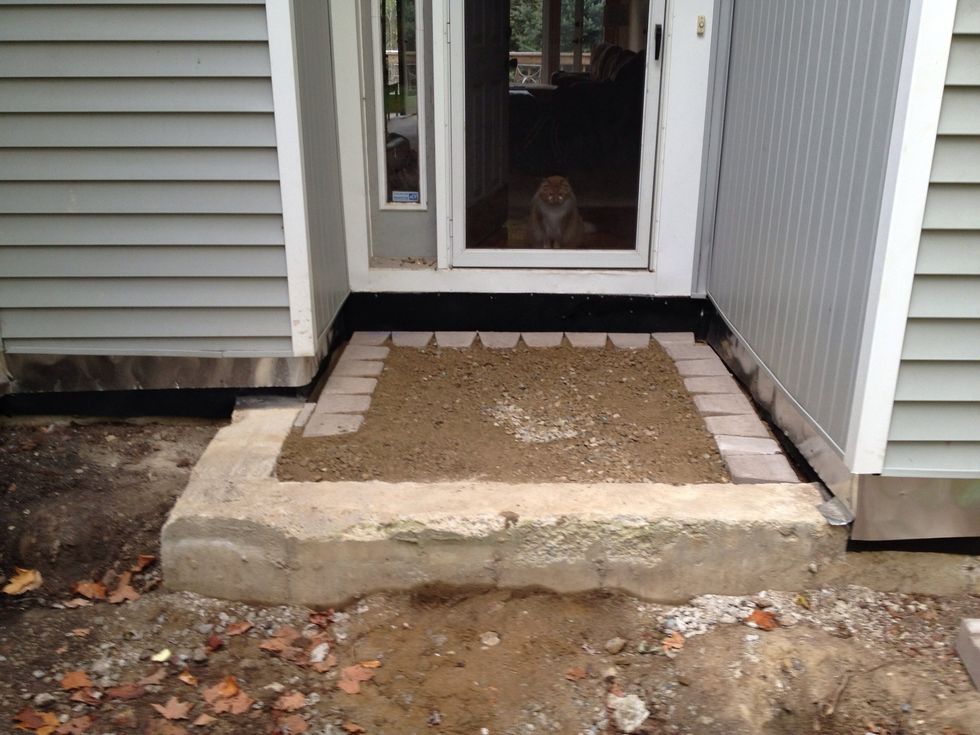 Filled with gravel.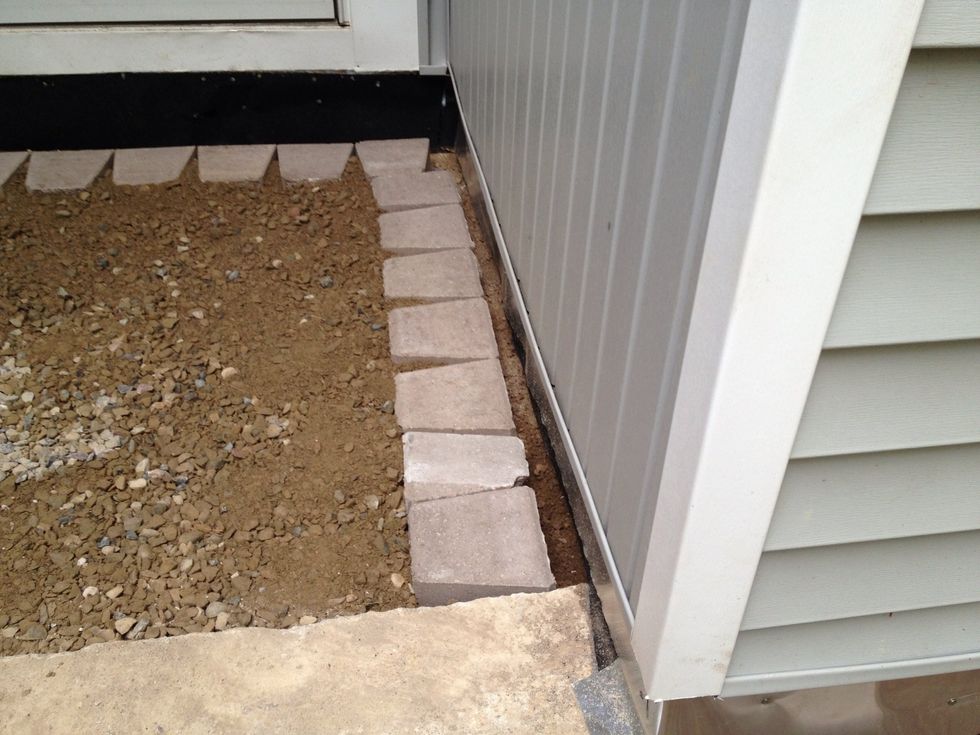 Gap. Mind it.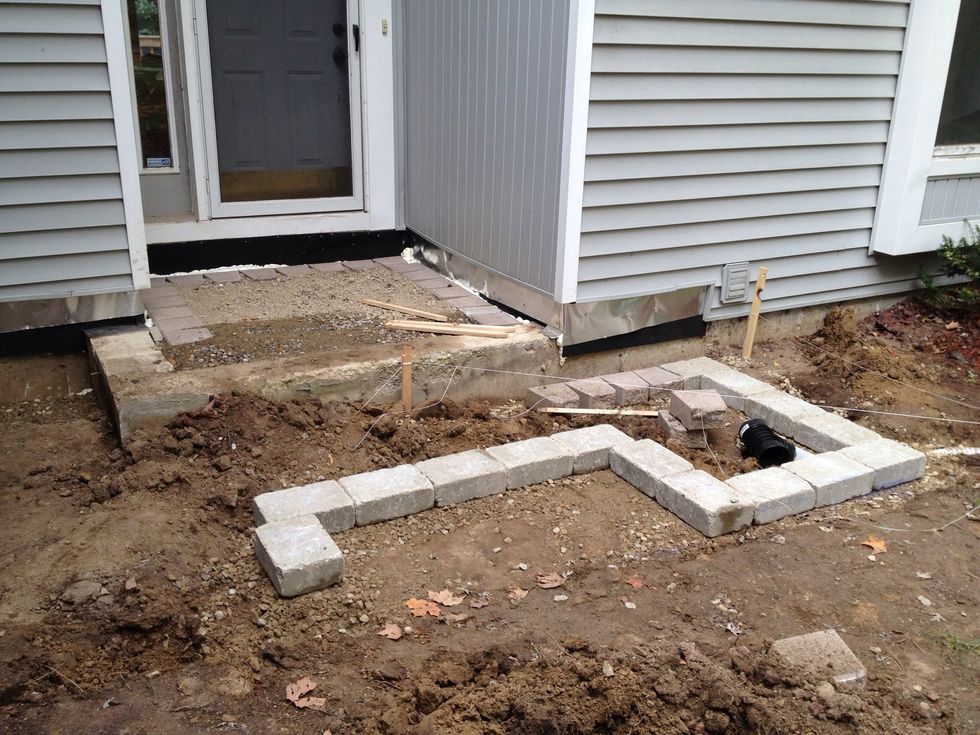 Starting paver outline.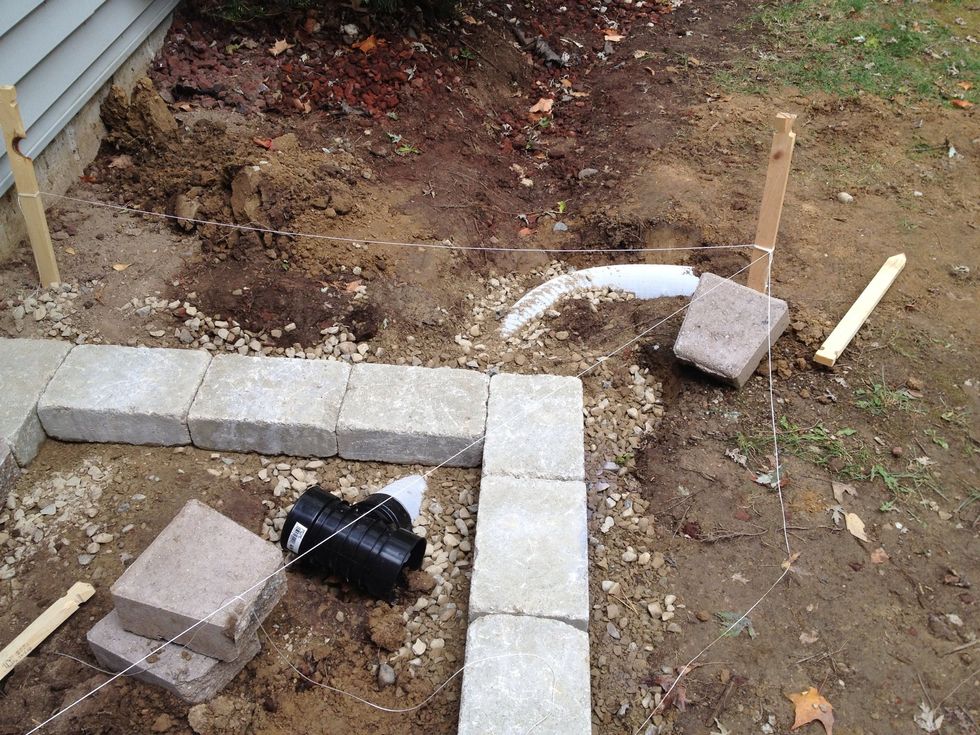 Drainage to relieve pressure.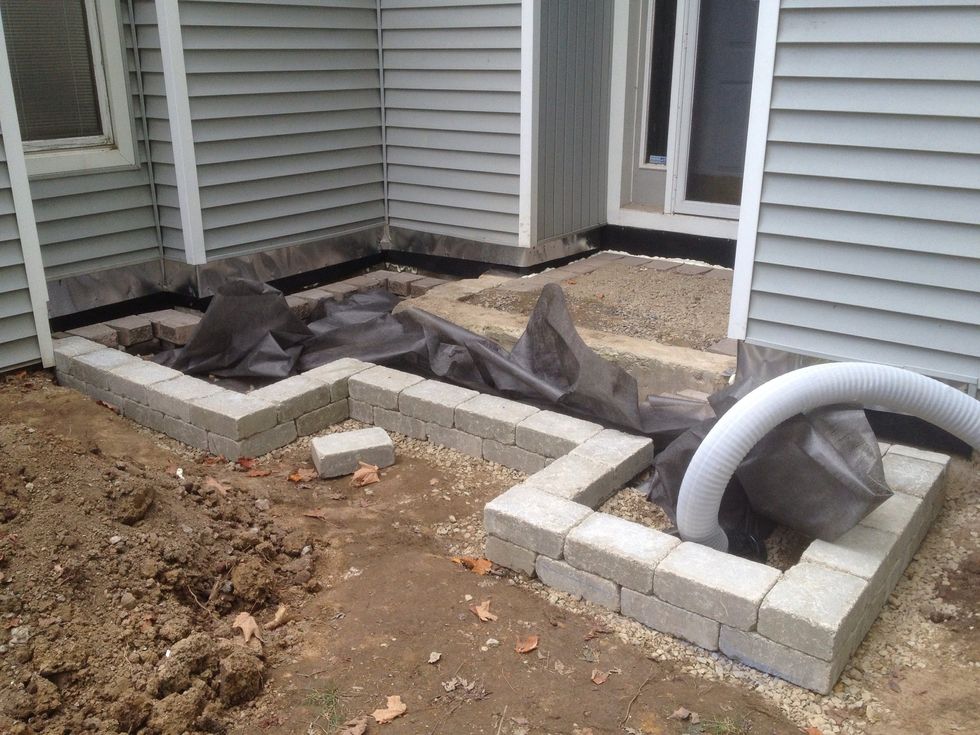 Geo-fabric to keep small particles away from drain tubing.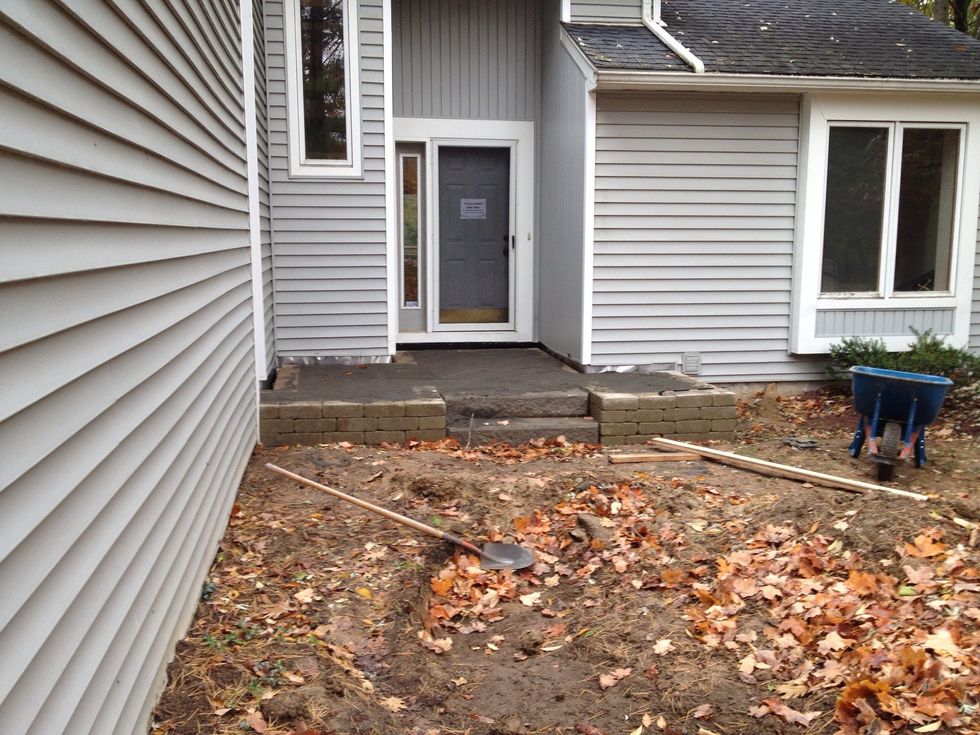 Sand added above gravel filling.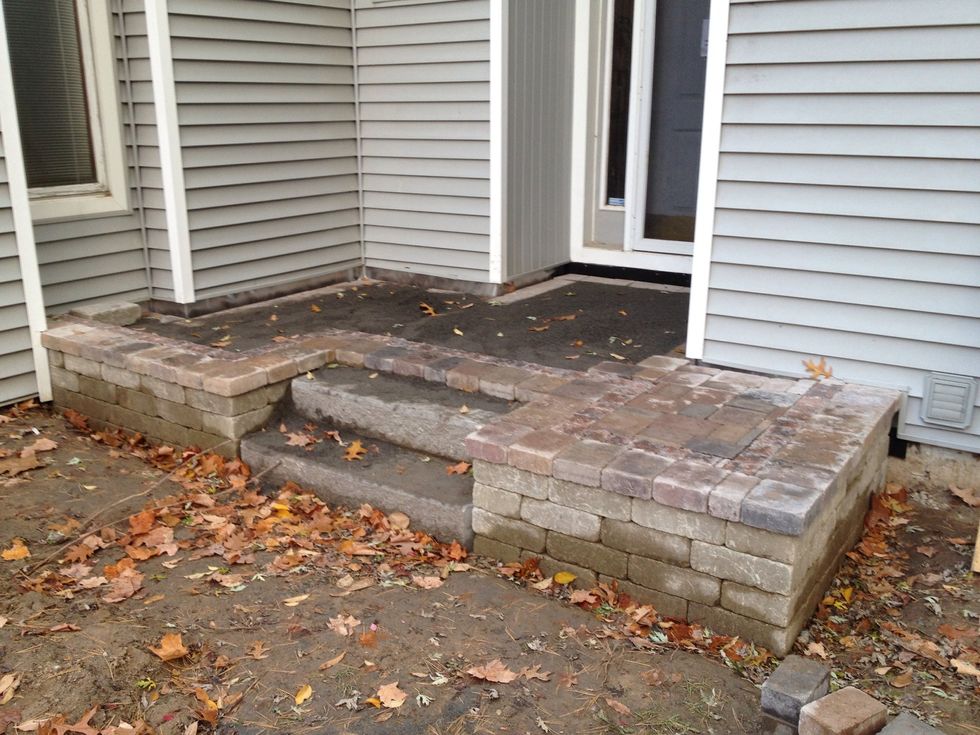 Glued edge pavers. Filling in the rest.
Polymeric sand to fill gaps.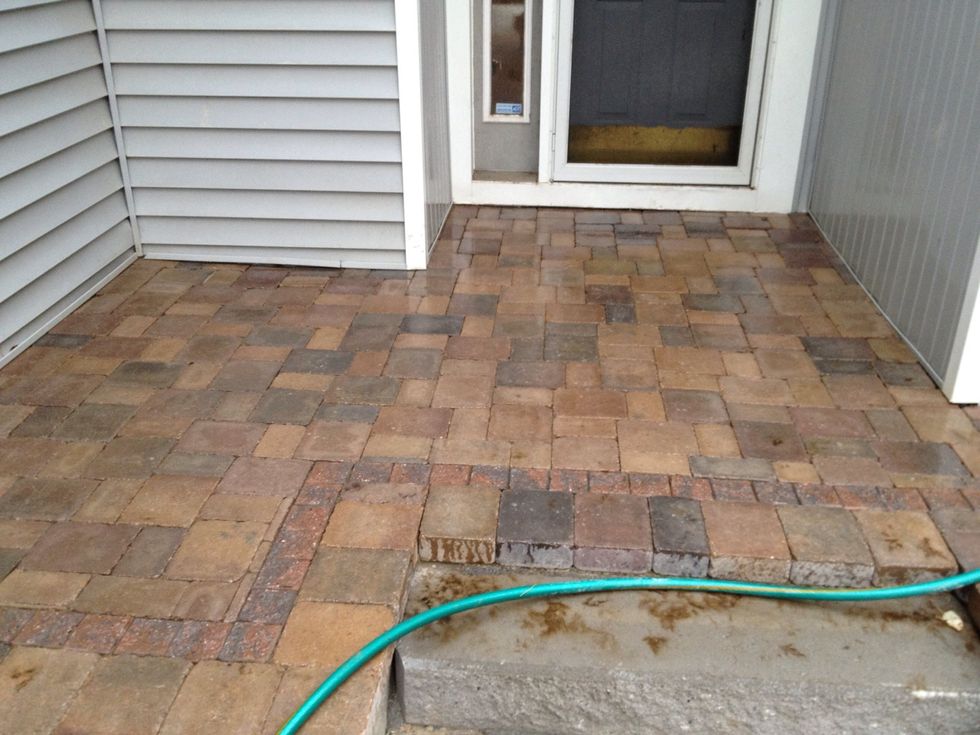 Wetting the sand to make it set.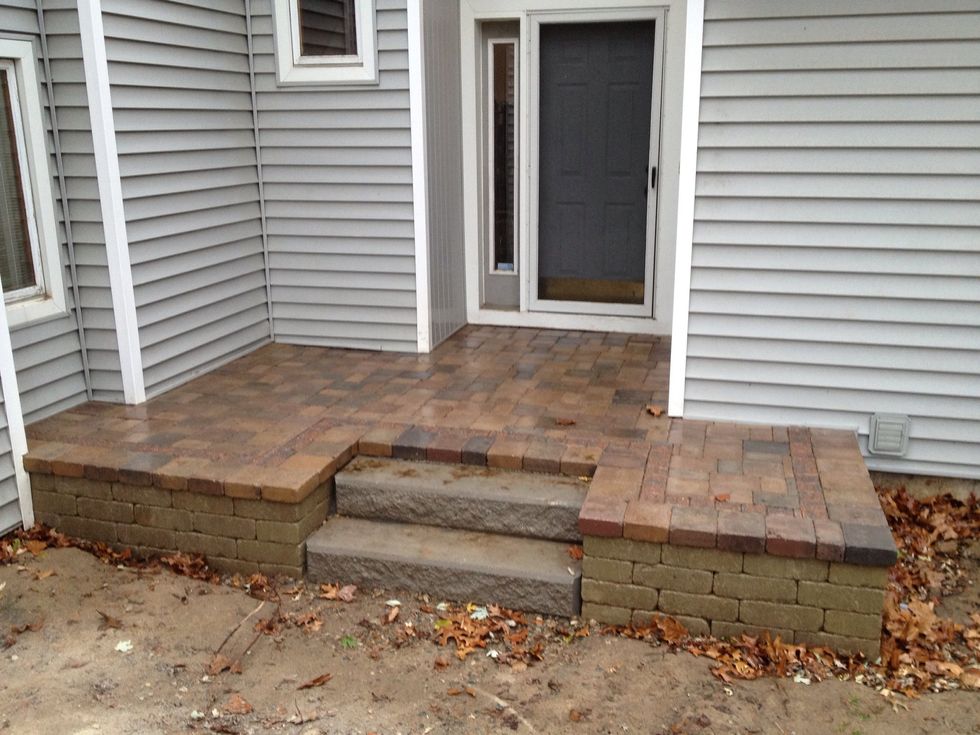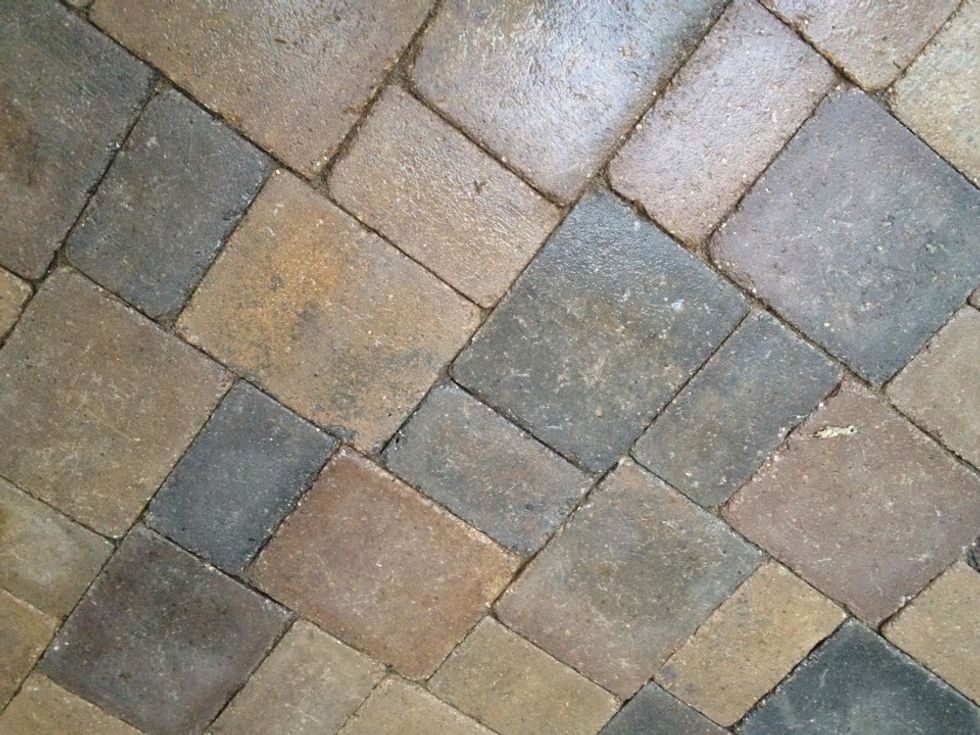 I love this pattern.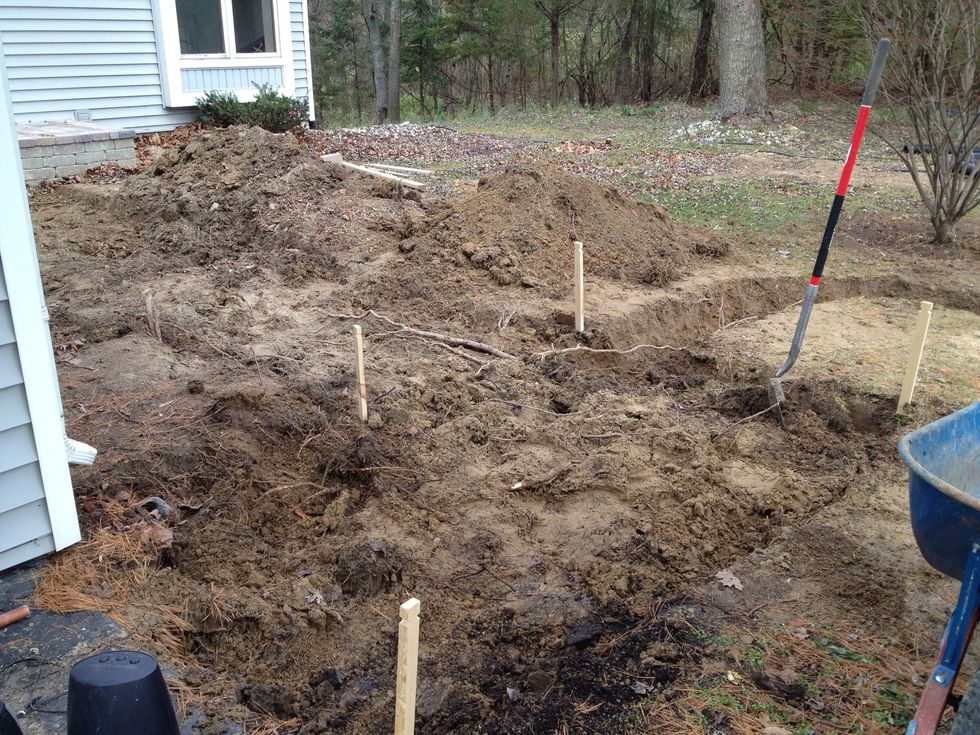 Digging out walkway outline. Sooo many roots from the tree that was there.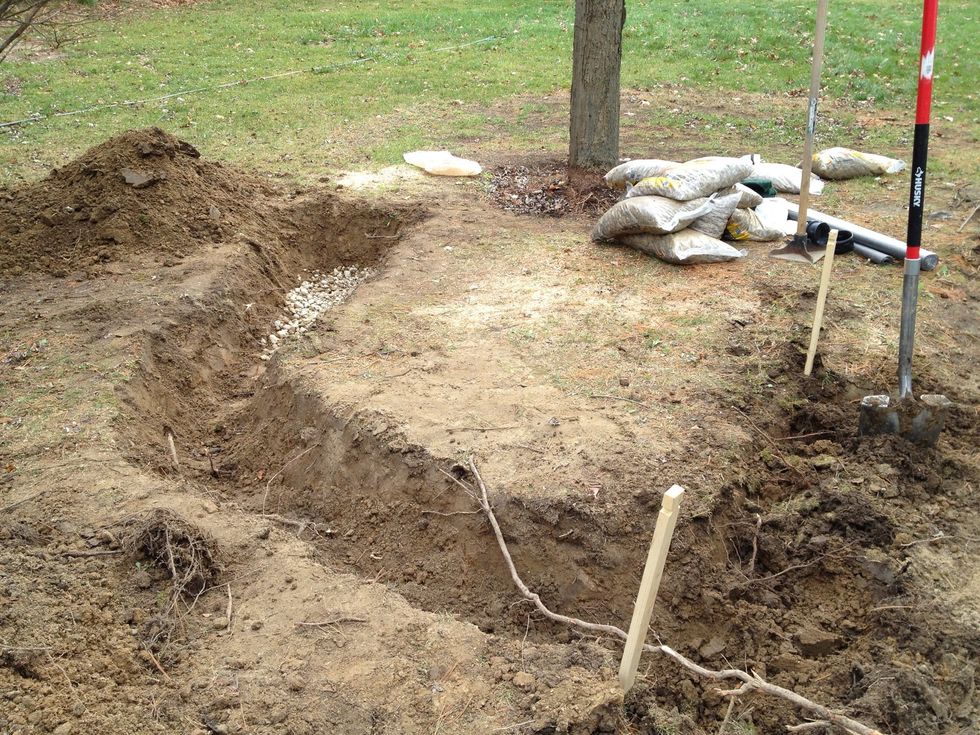 Drainage from downspout.
More geo-fabric. Preventing weeds and keeping the gravel from being absorbed by the dirt.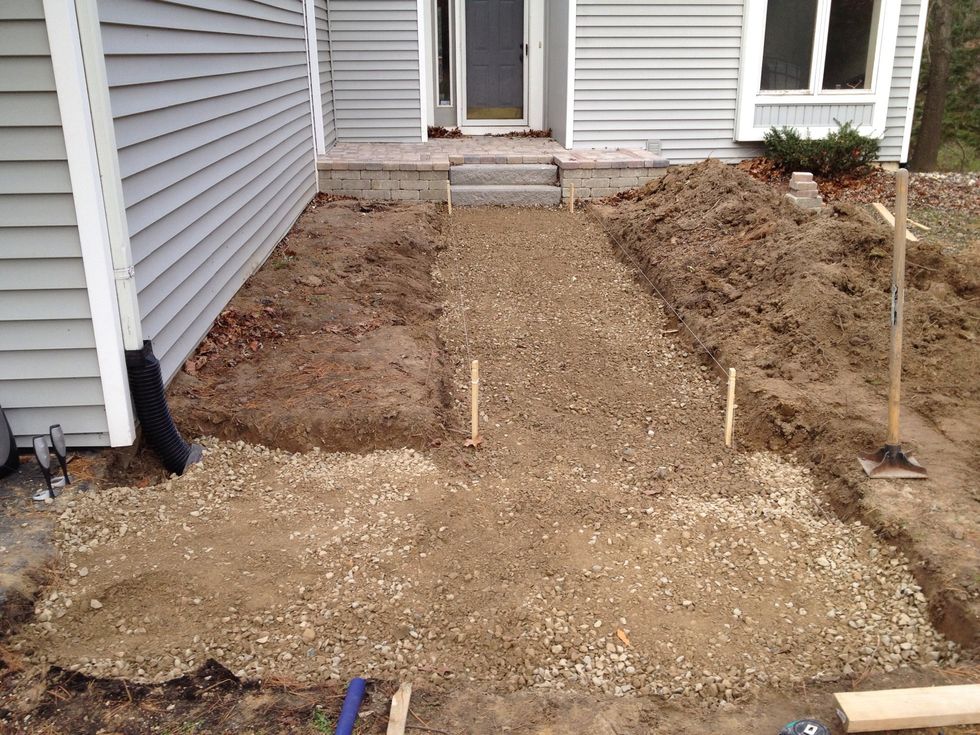 Added gravel.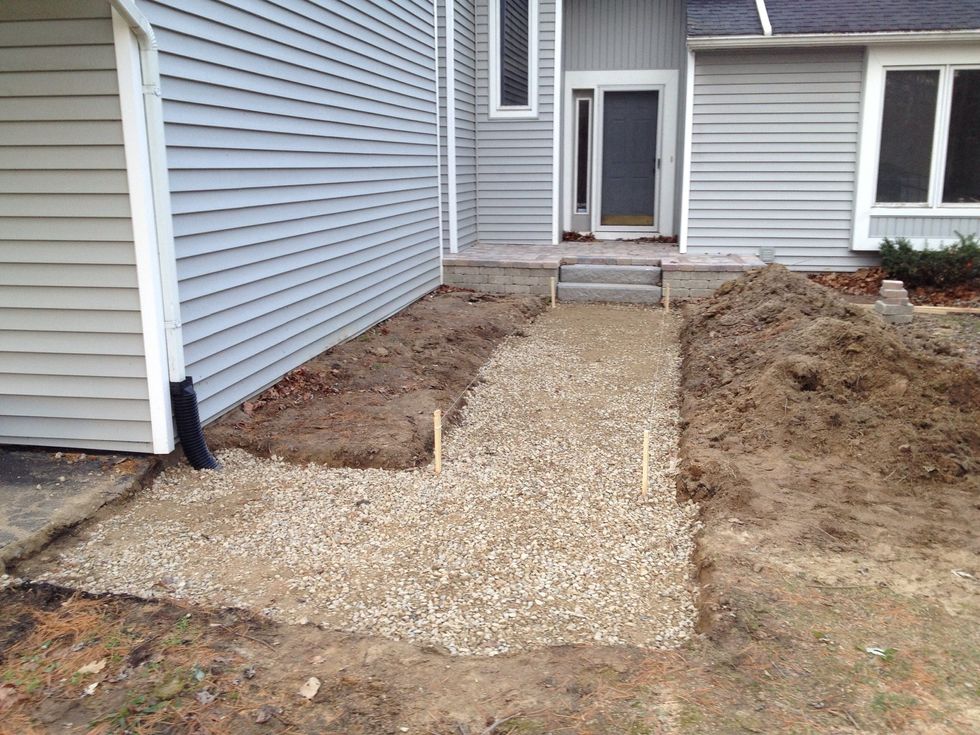 Tamped down.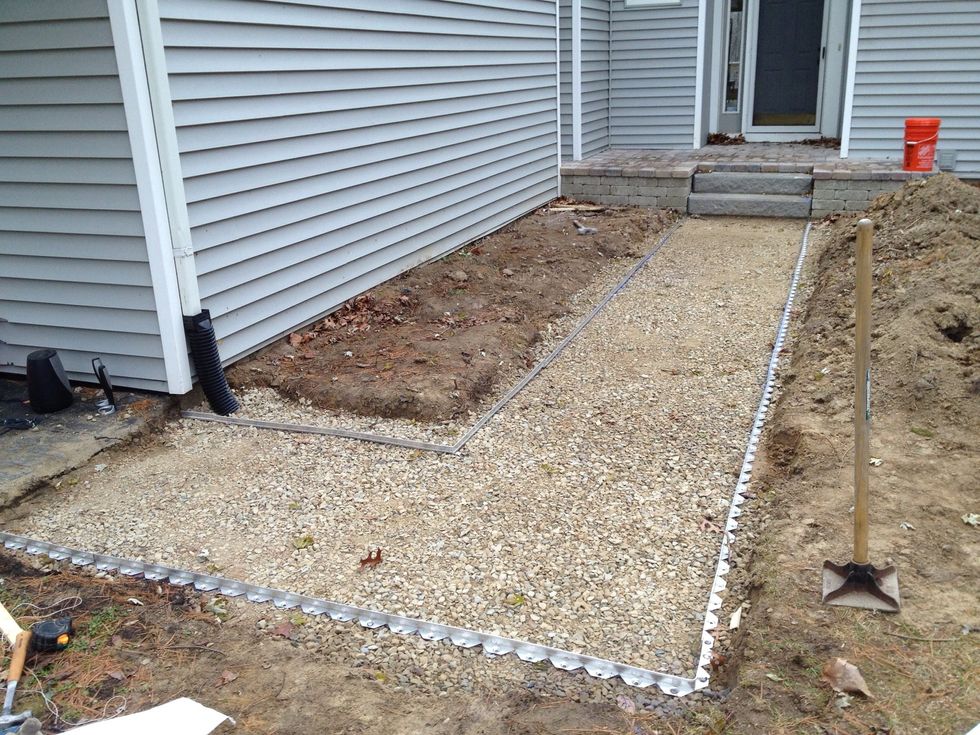 Paver edging installed.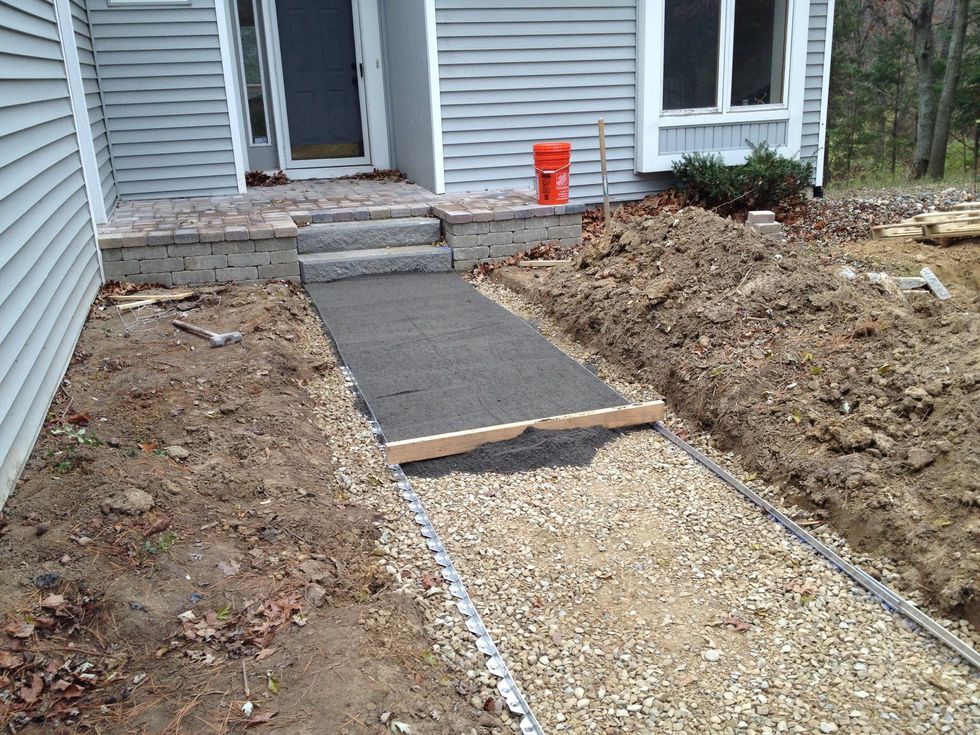 Screeding the sand.
Laying the pattern. Will snap chalk line to mark my cuts.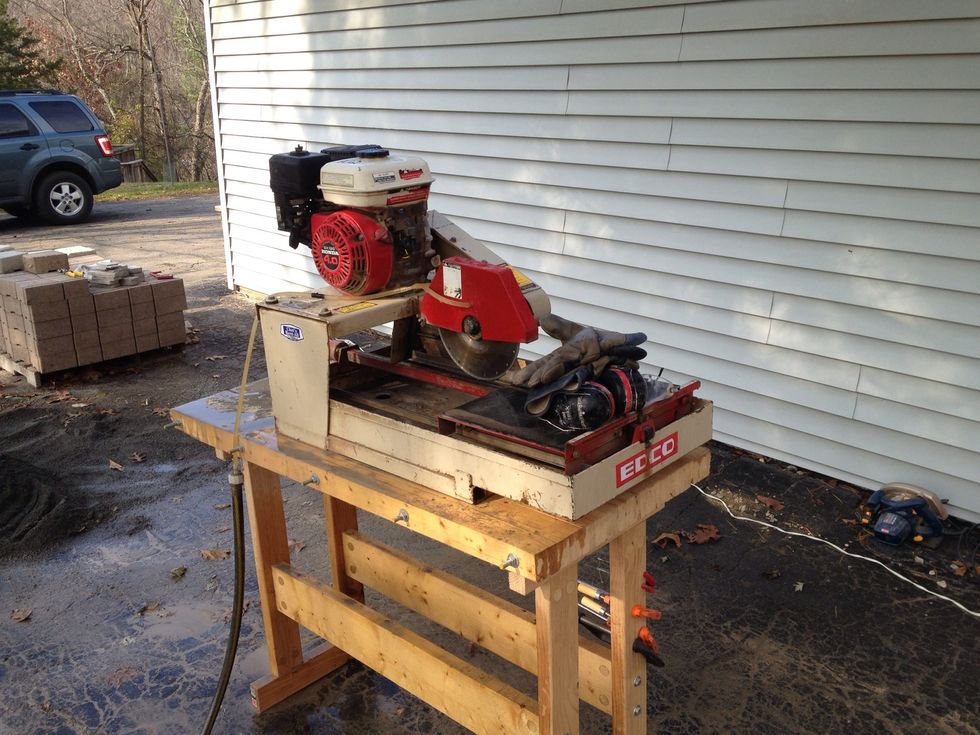 Rented a wet saw.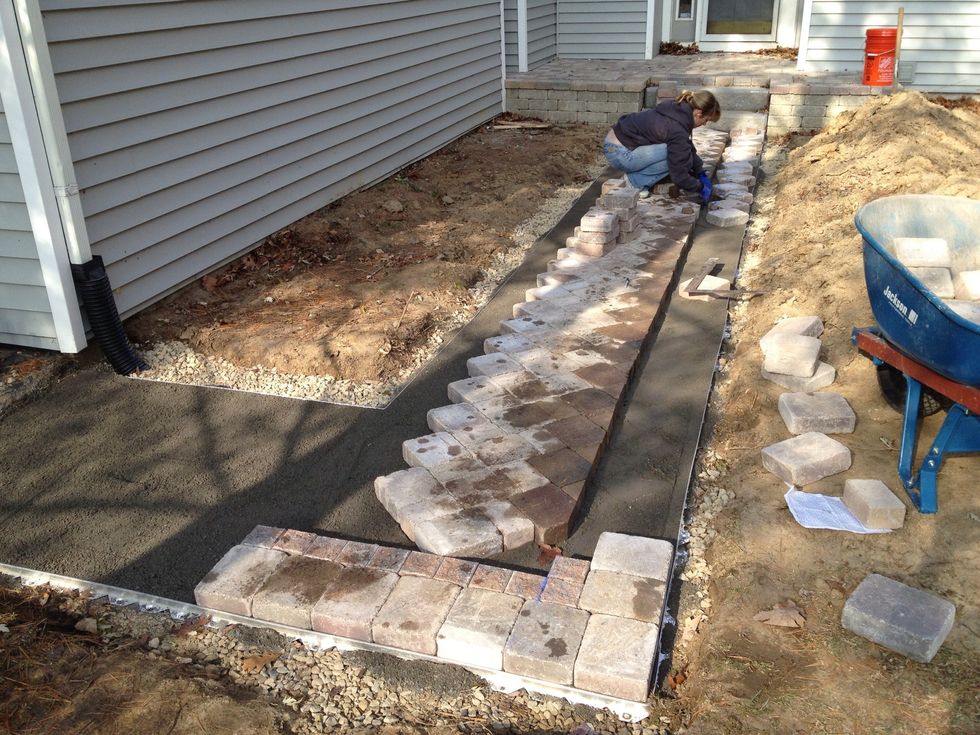 Cuts made on one edge.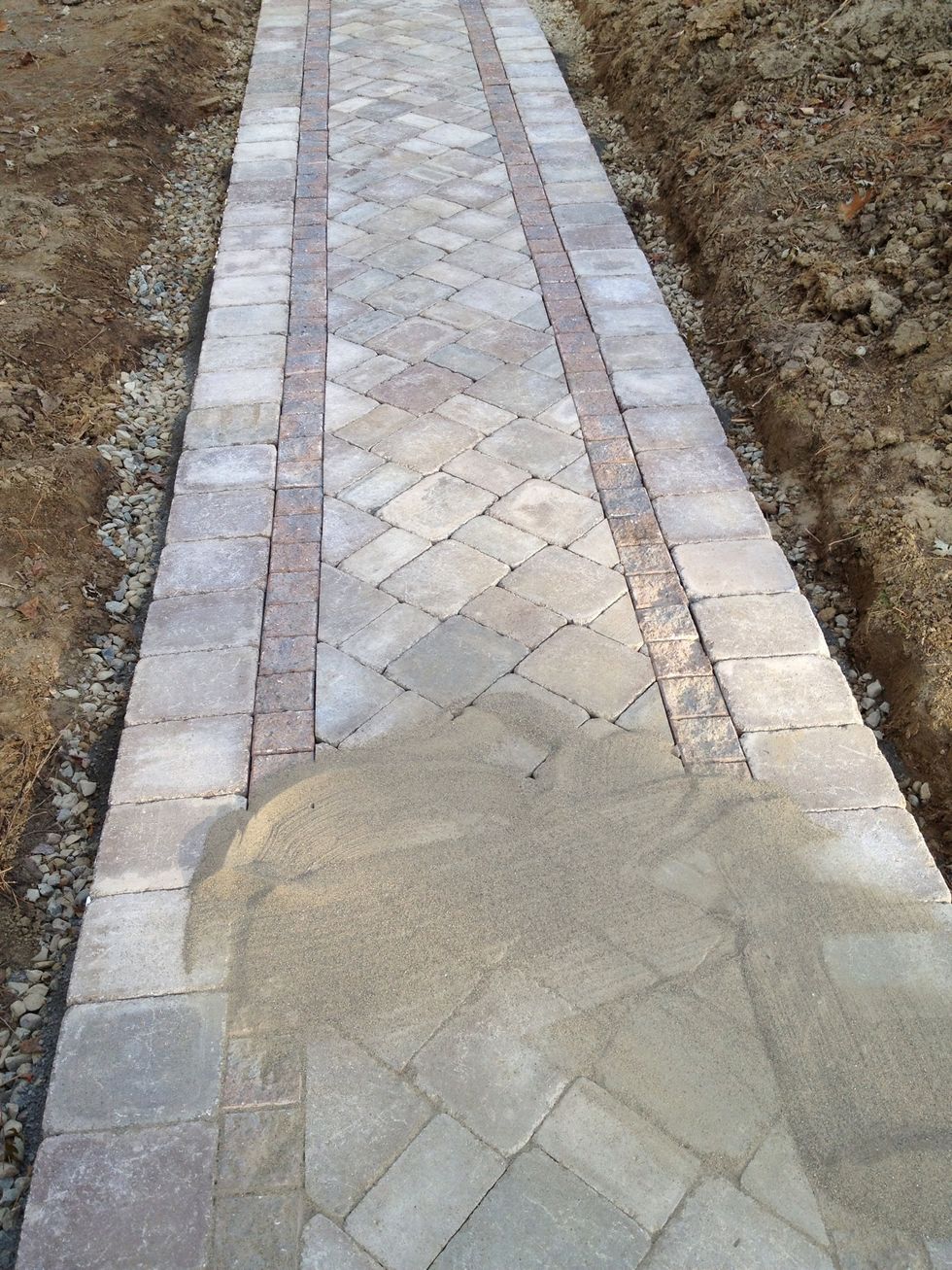 Ready for more polymeric sand.
Wetted to set.
Dirt moved. Done until next year!
The creator of this guide has not included tools