How to install a locking nut without affecting tone
Install a Locking Nut Without Affecting Tone
300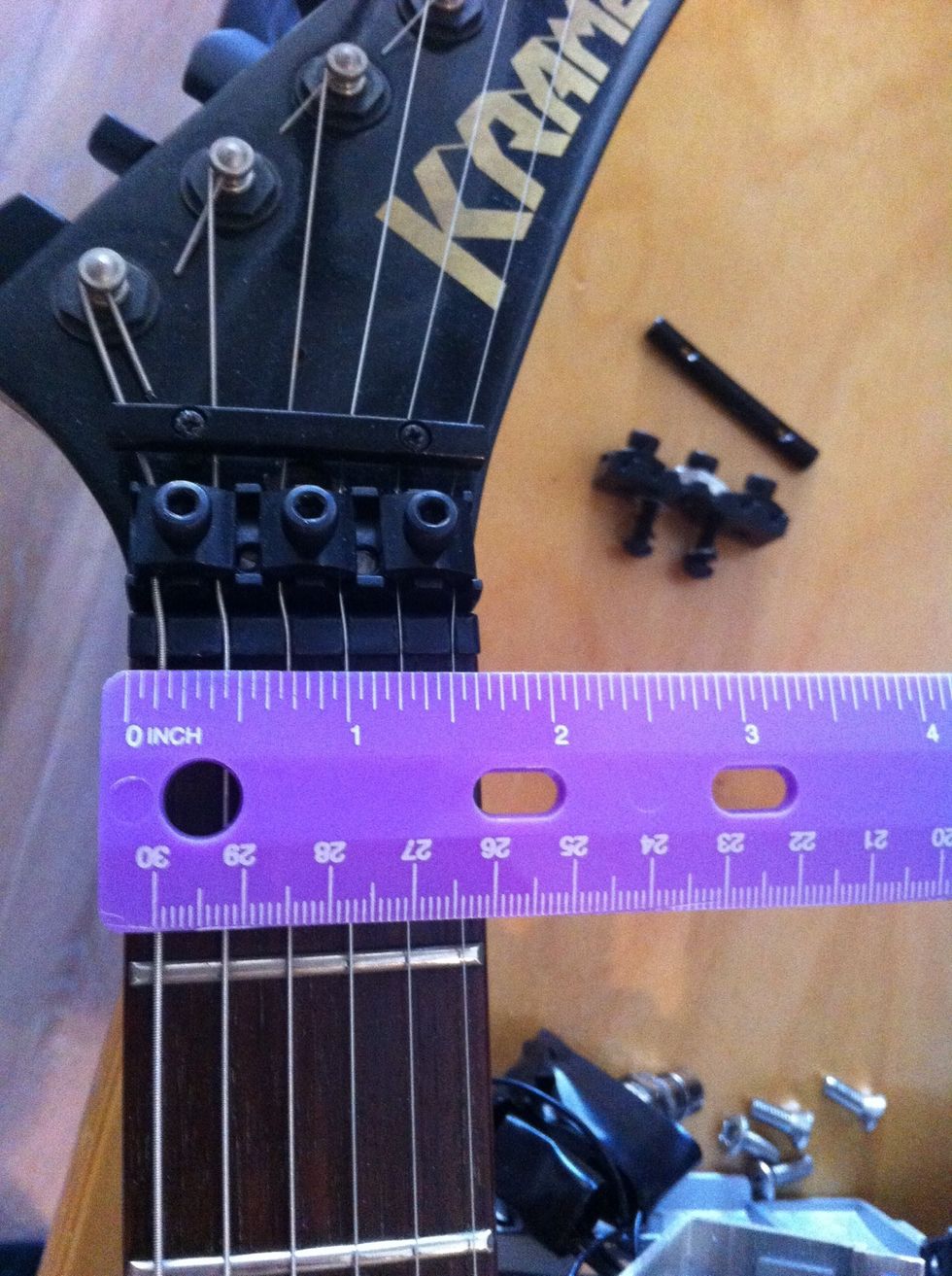 When purchasing your hardware make sure to verify neck width and string spacing.
The goal will be to install the locking nut just after the stock nut to preserve the original tone of the guitar while still providing a partial locking mechanism for whammy bar abuse.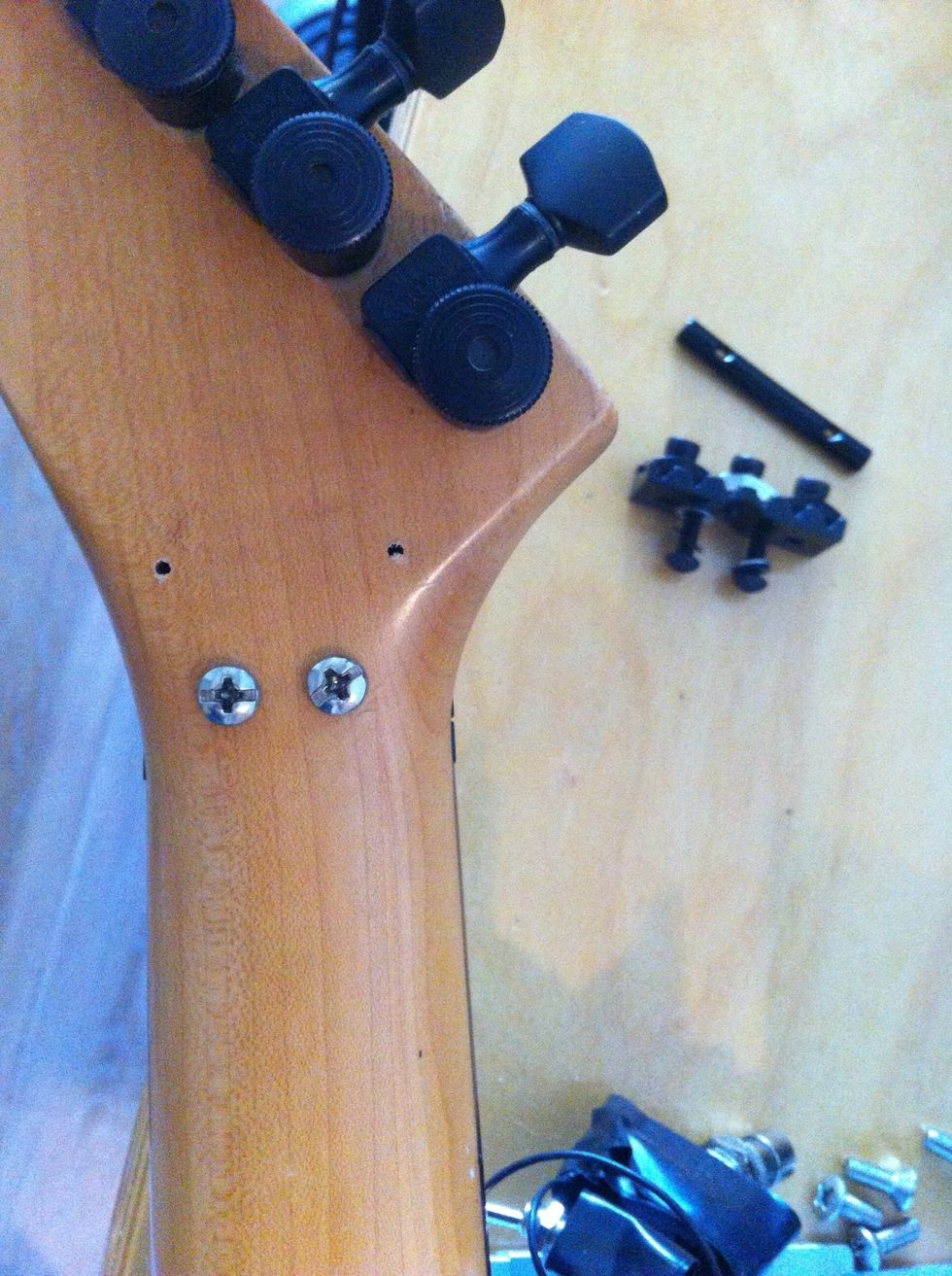 Drill holes for both the string retainer bar and nut.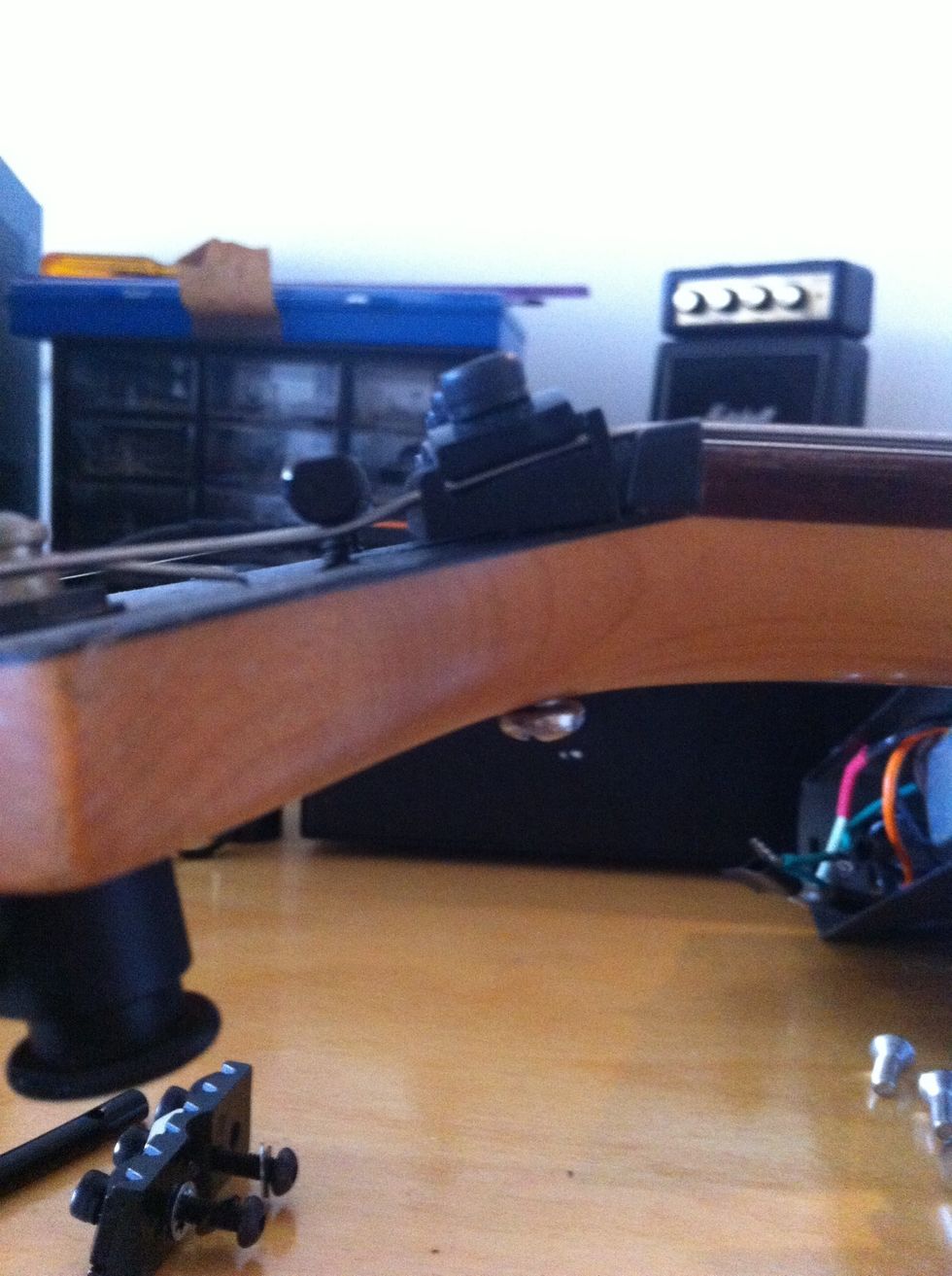 Once installed, make sure the retainer bar sets the strings at an angle and height such that after tightening the string clamps, there will not be additional tension to push the strings out of tune.
Note that obviously you will not be able to adjust tuning once locked, hence the addition of a locking and tunable bridge, but if set up properly this can still be a great improvement.
Also, depending on the quality of the guitar prior to modification you may want to lubricate the strings where they come in contact with the original nut, Eddie-style.
cheap guitar
locking nut kit (w/allen wrenches)
powered drill
phillips screwdriver
ruler