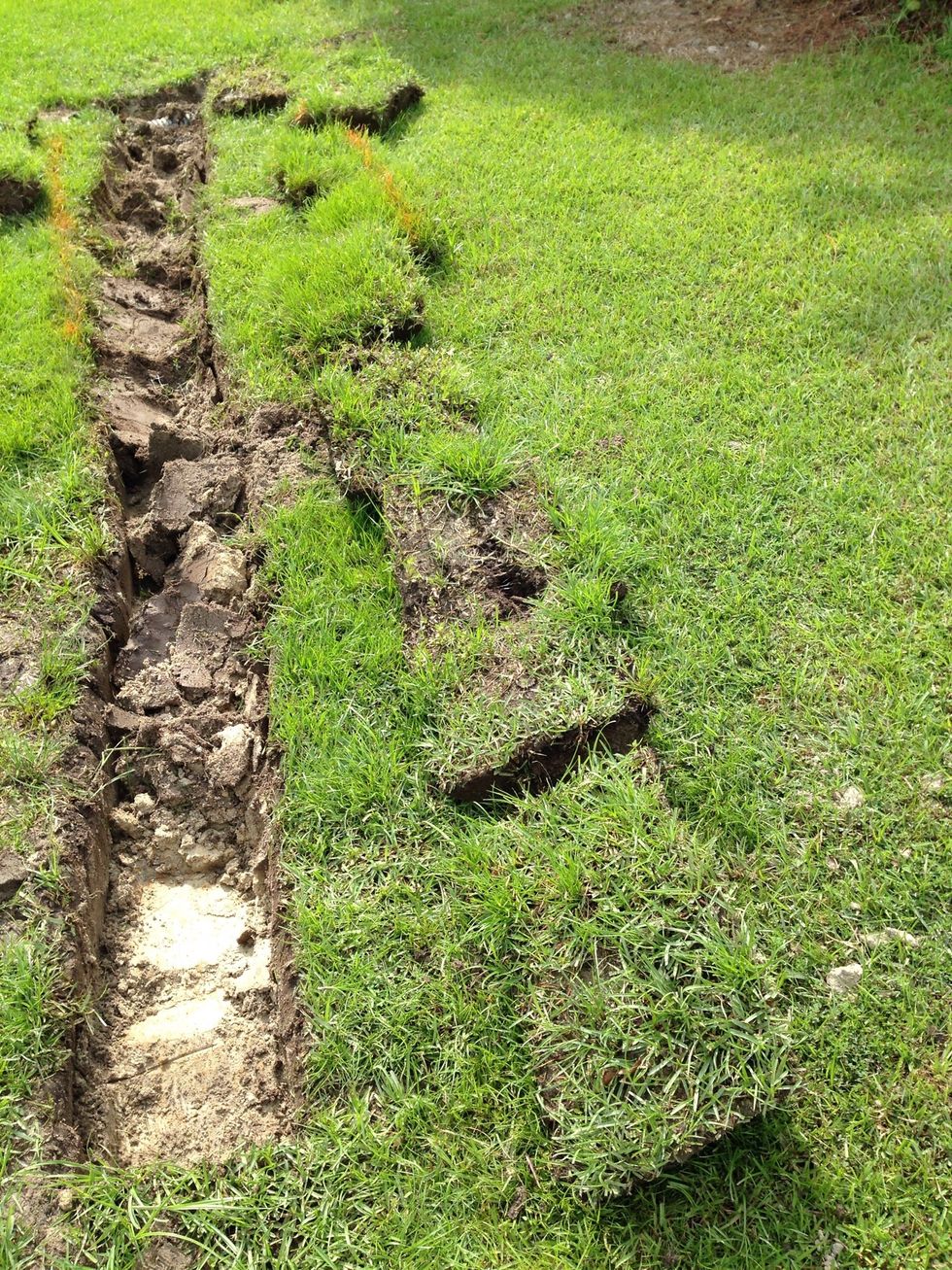 Dig out at least 8 inches deep depending on the grade level of ground your on. Sry I forgot to take a pic with all the dirt out...😞
Corrugated pipe just slips in and connects..so just snap that piece in 😬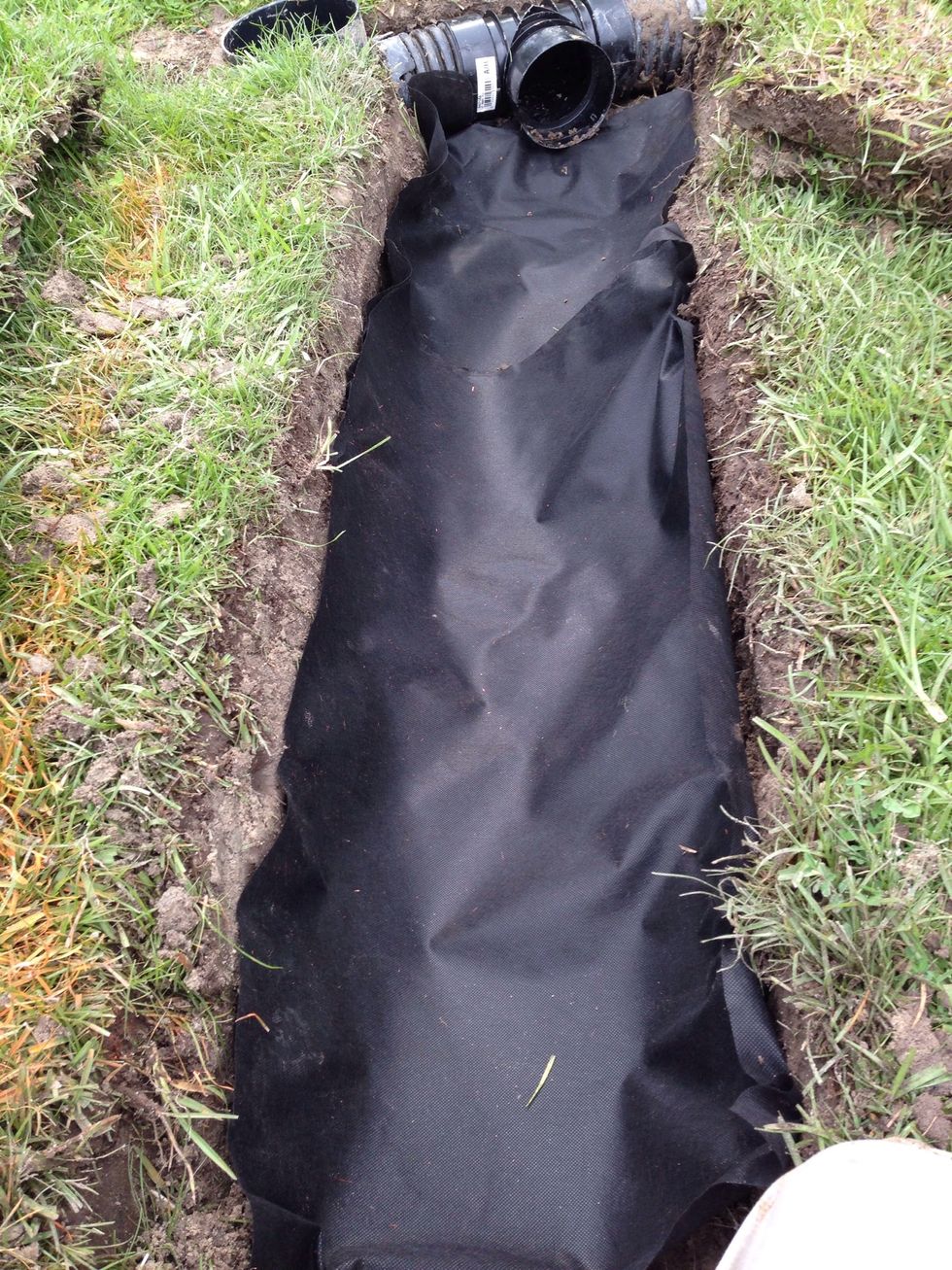 Once you have you dirt out and a slight decline higher where the water pools and lower on the opposite end so it flow where you want it to go. Line the hole with the sheeting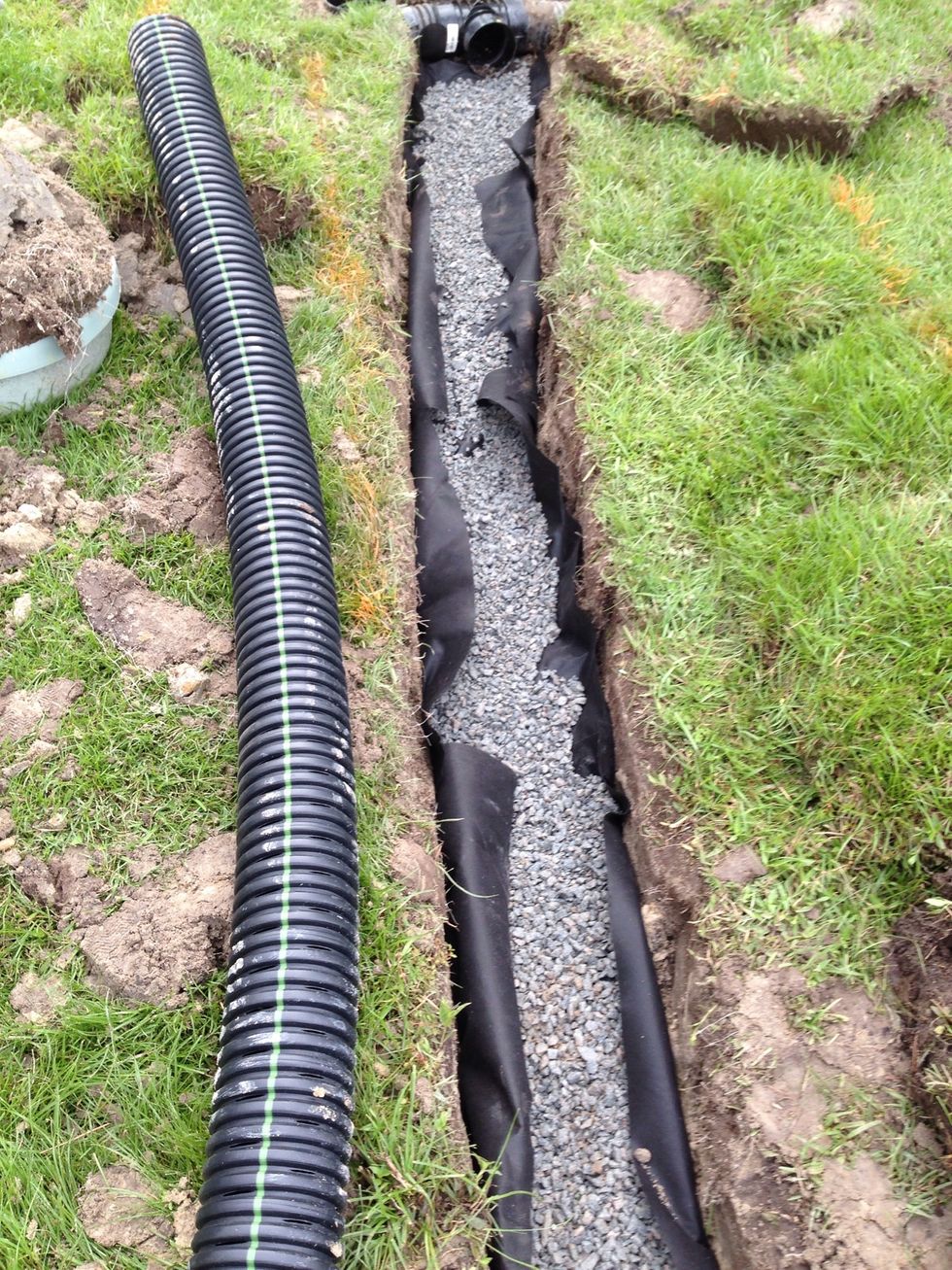 Fill the hole with 1inch or 2 of gravel just enough to get a base for the pipe to lay on. Remember higher where the water comes in and lower where you want it to flow.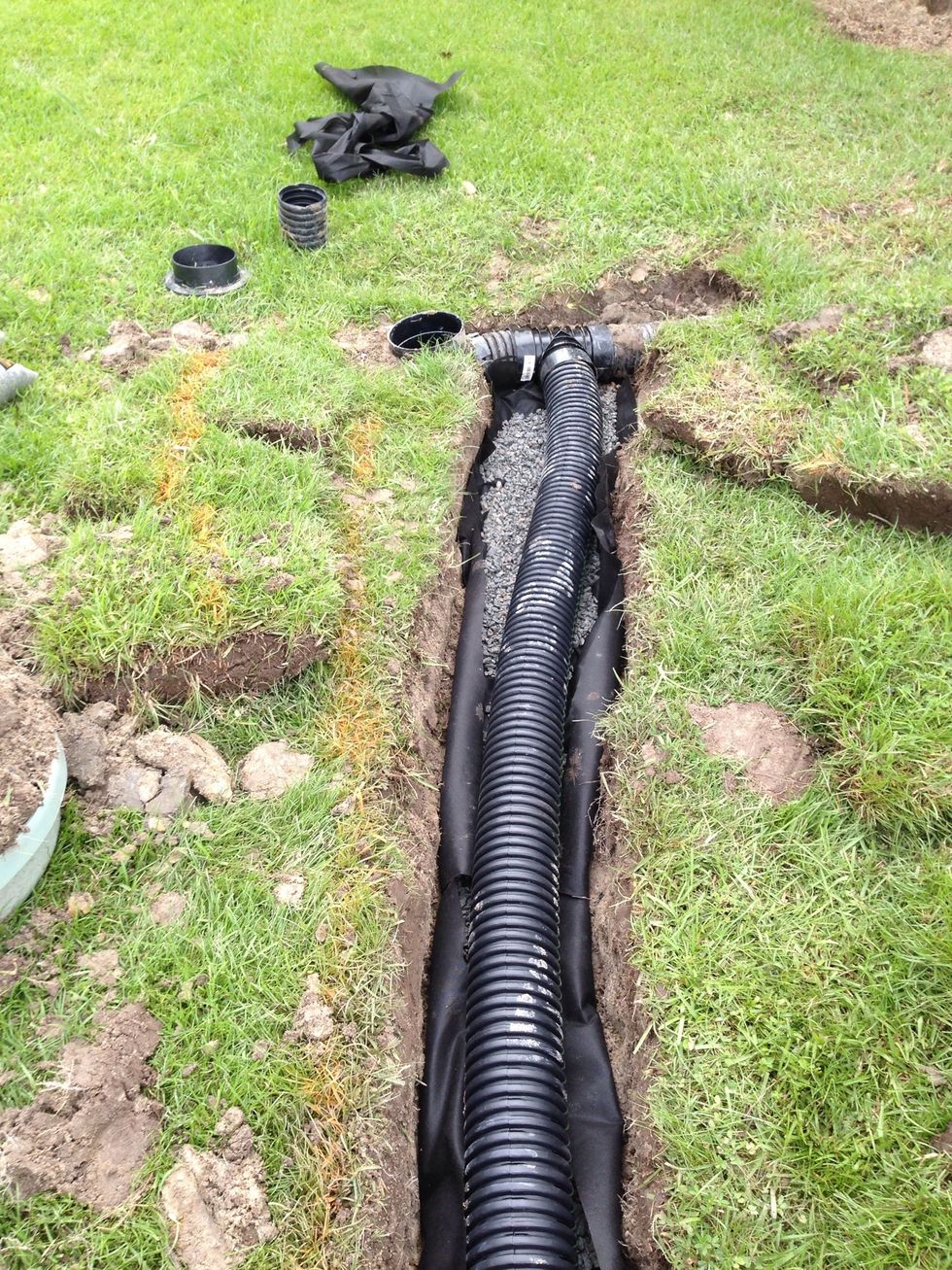 Lay the pipe in and connect it.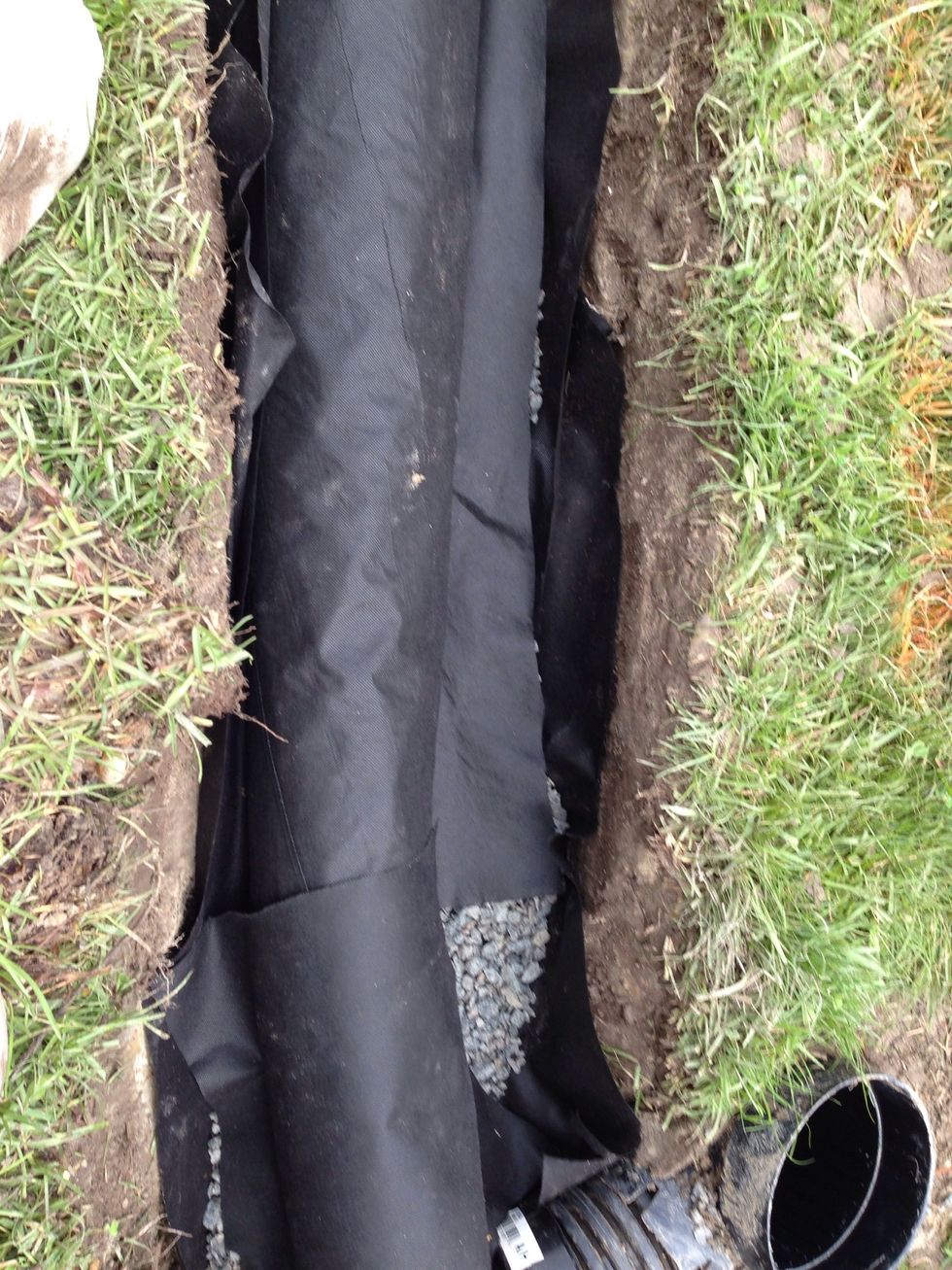 Now wrap the pipe just one wrap lol don't overdo it or else water won't go in.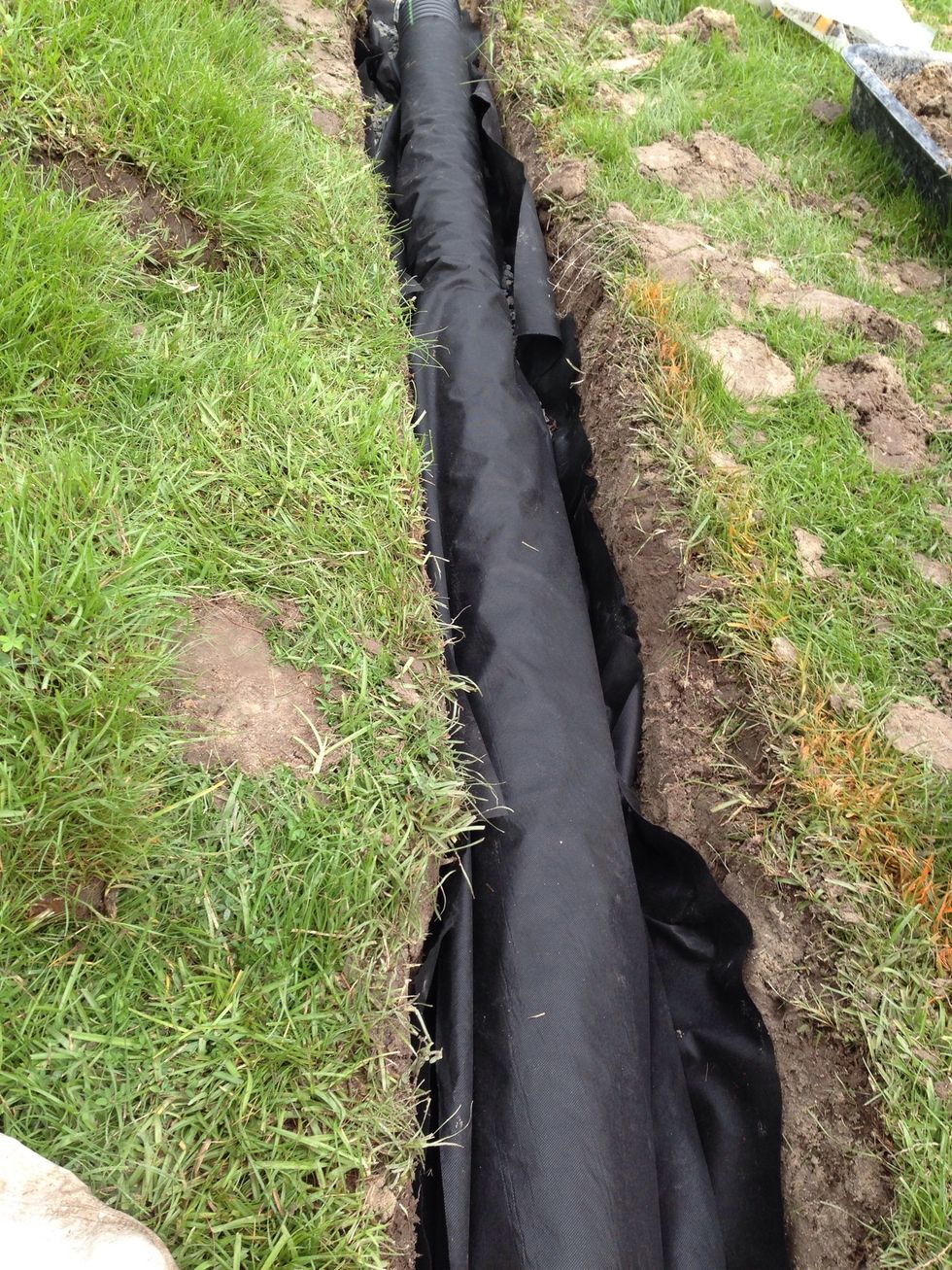 Fully wrapped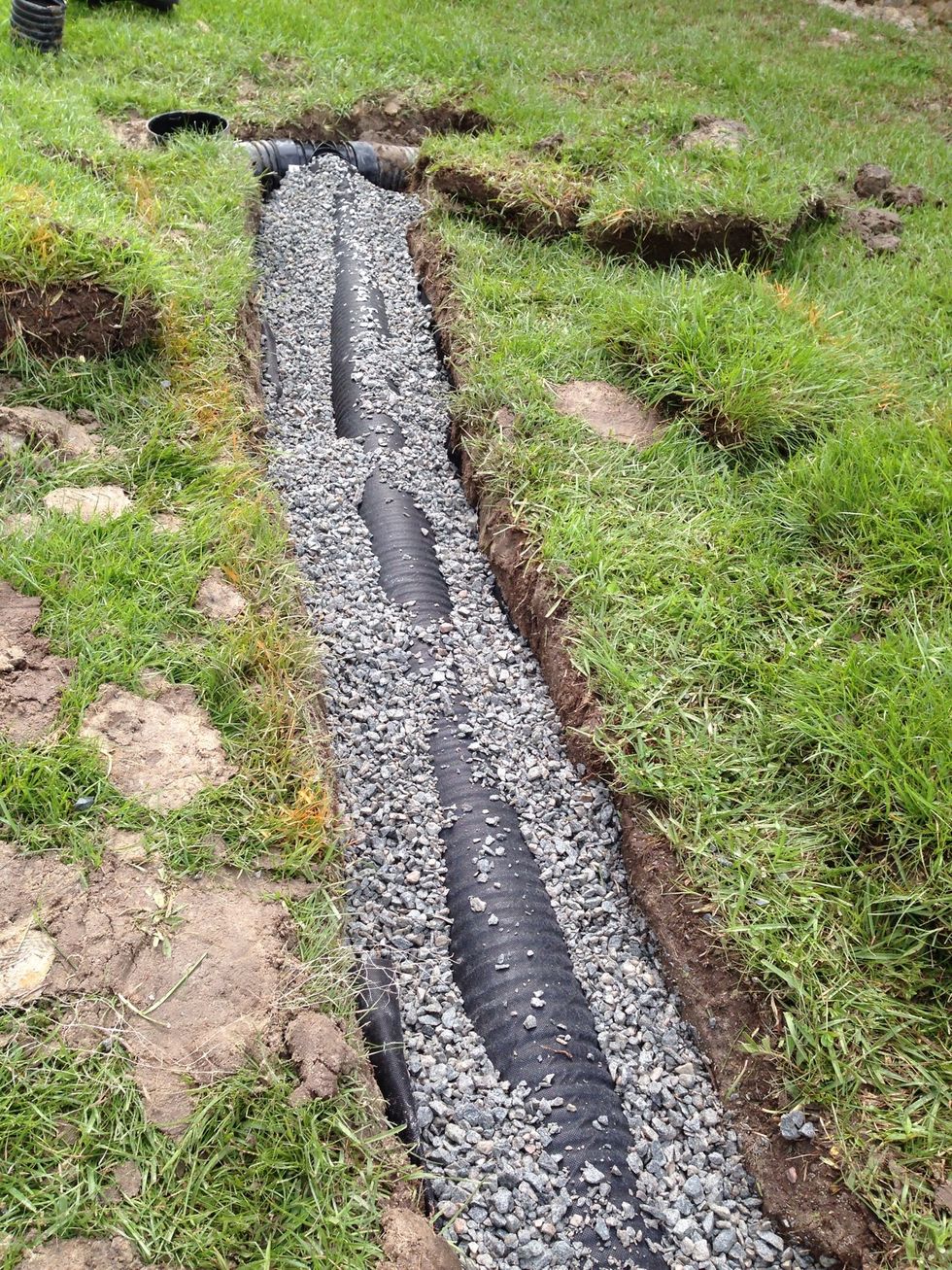 Throw gravel on top and sides
Put you sod bac on top and enjoy not seeing pools of water there anymore!!
You should only see the catch basin ... Sry I didn't take the roll of paper out lol but don't mind that.
😀this project was less then 50💵 and totally worth it! I don't have to worry about that part of the yard flooding anymore👍
1.0 4 inch by 10 ft corrugated pipe
1.0 4 inch by 10 ft slotted corrugated pipe
1.0 Spade shovel
All purpose gravel
Perforated sheeting
1.0 Catch basin
1.0 T pipe