Inspirational Quote Canvas by Monica Downing
1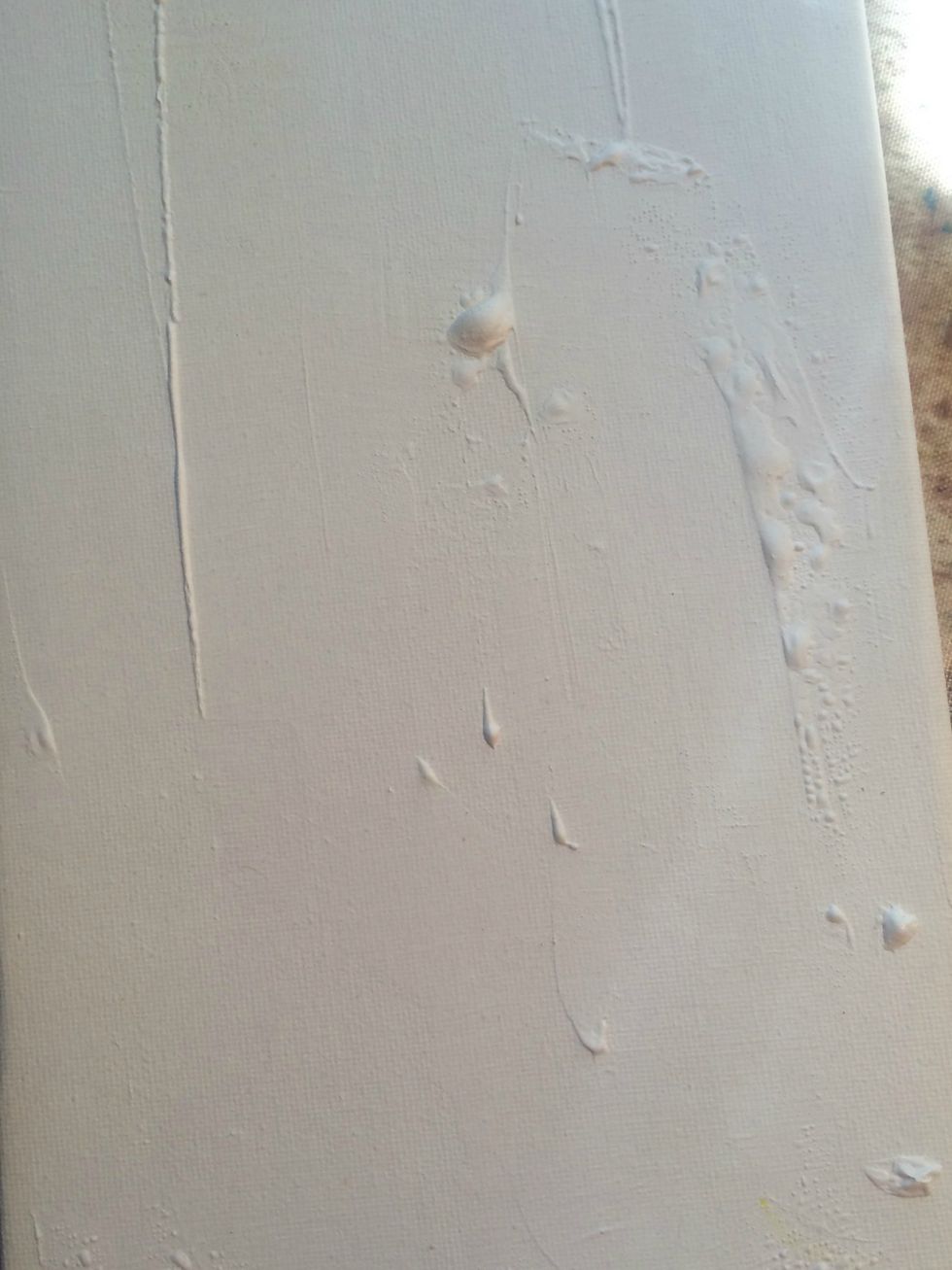 Apply a thick layer of Gesso to your canvas with a wide brush leaving some areas uncovered. Use your heat gun on the heavier spots to create texture. It will bubble up and dry this way.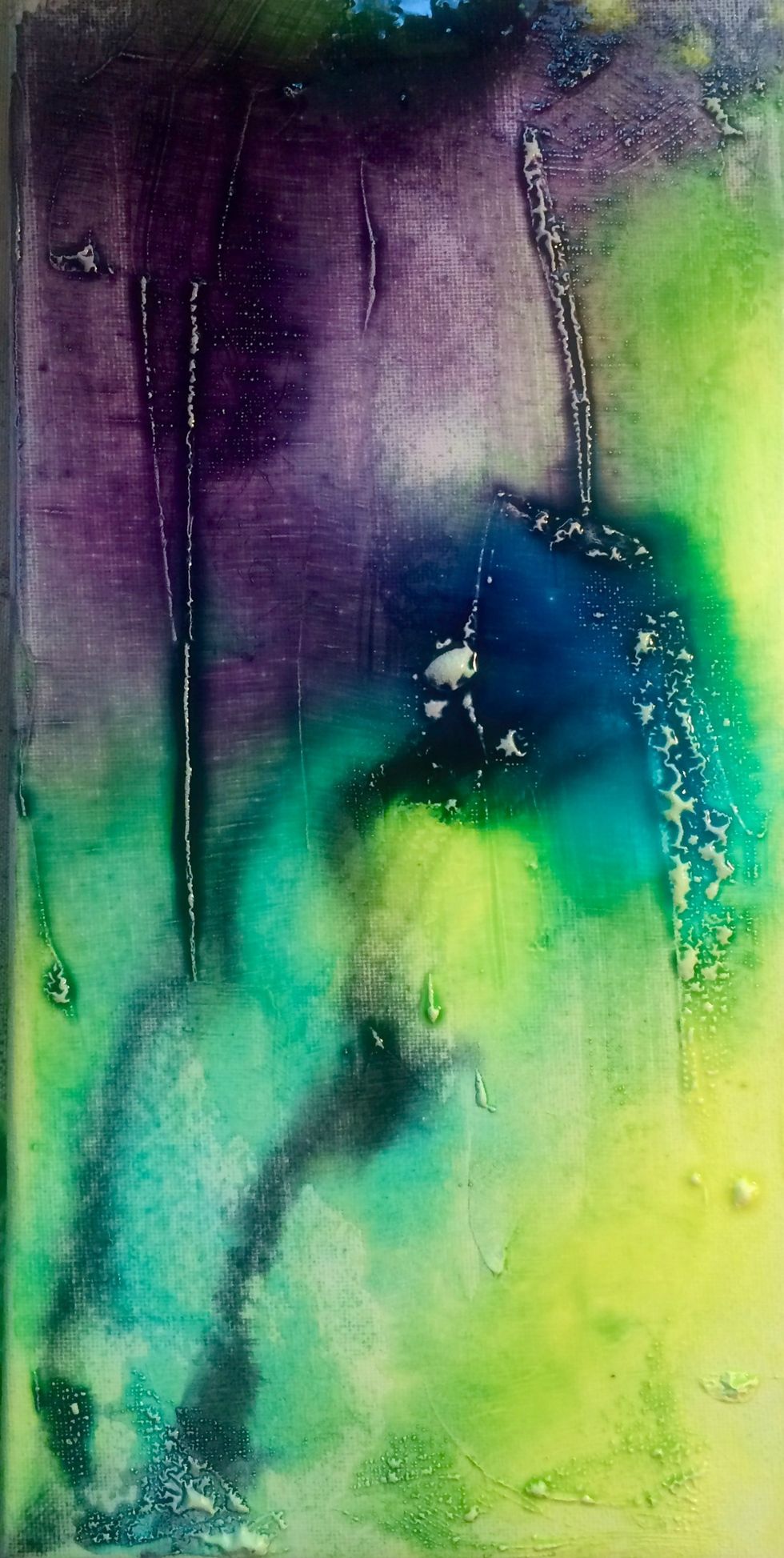 Mist with Raider, Grape Soda, Studio Blue, Waimea Bay and Glorious. You can see that the Gesso acts as a resist..Let dry and apply more misting for a deeper color.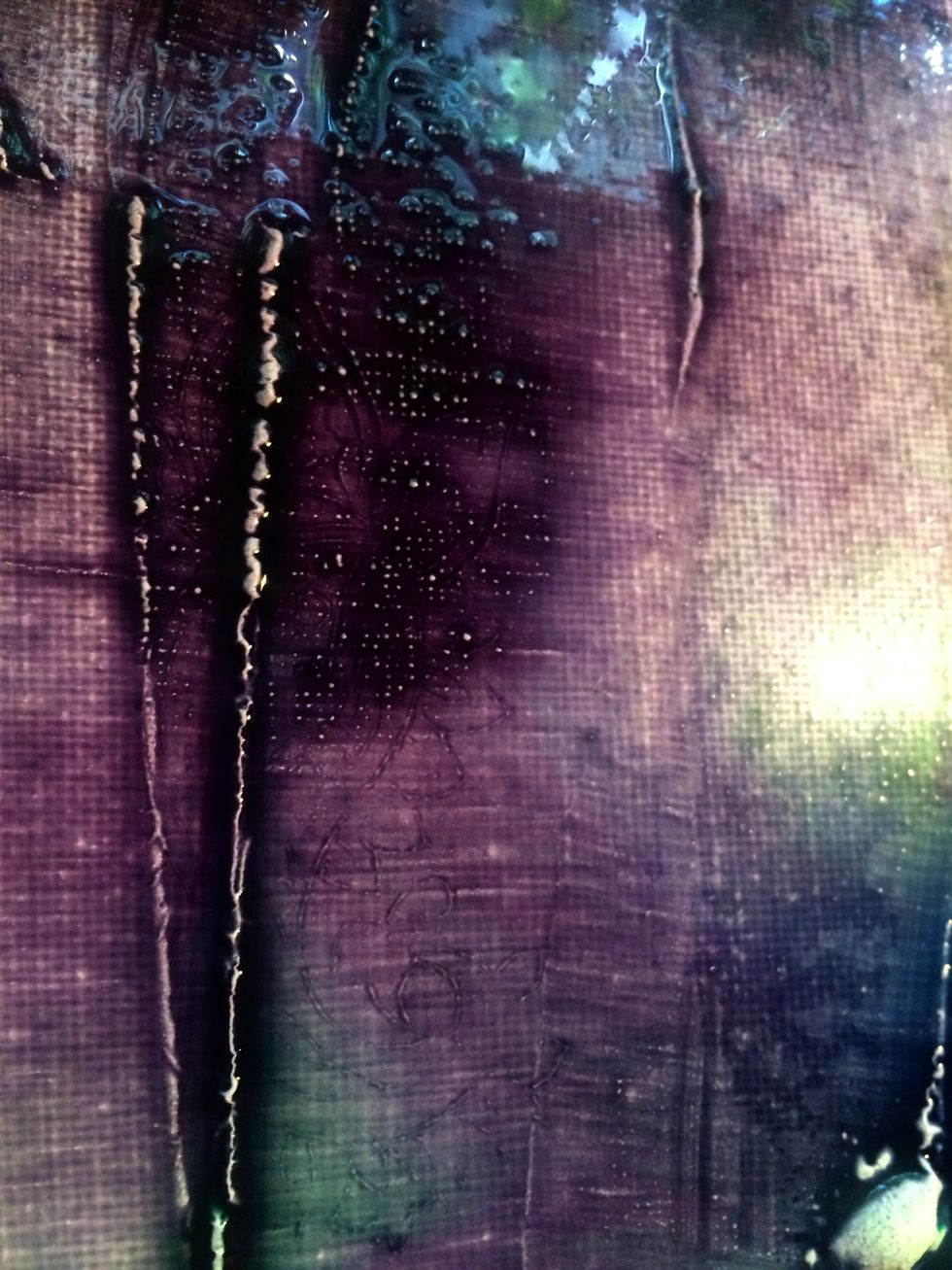 I added more Raider and Grape Soda in areas for a darker color effect. I let it drip down the sides of the canvas. I just kept applying the color until I was happy with the look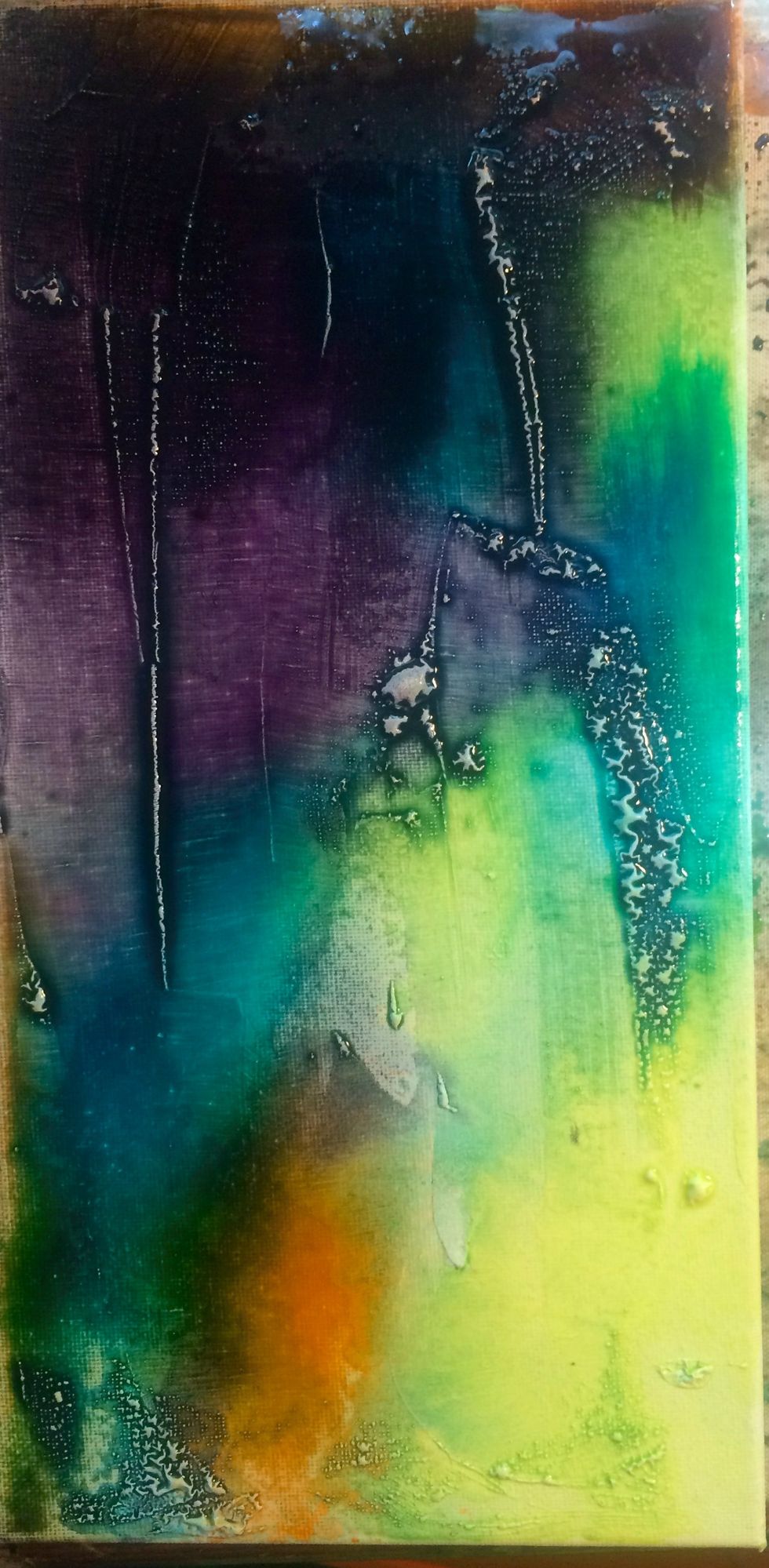 Here you can see I added the Colorations mist in Juicy to create a bright spot of color. I also added a bit more of the Studio Blue and Waimea Bay.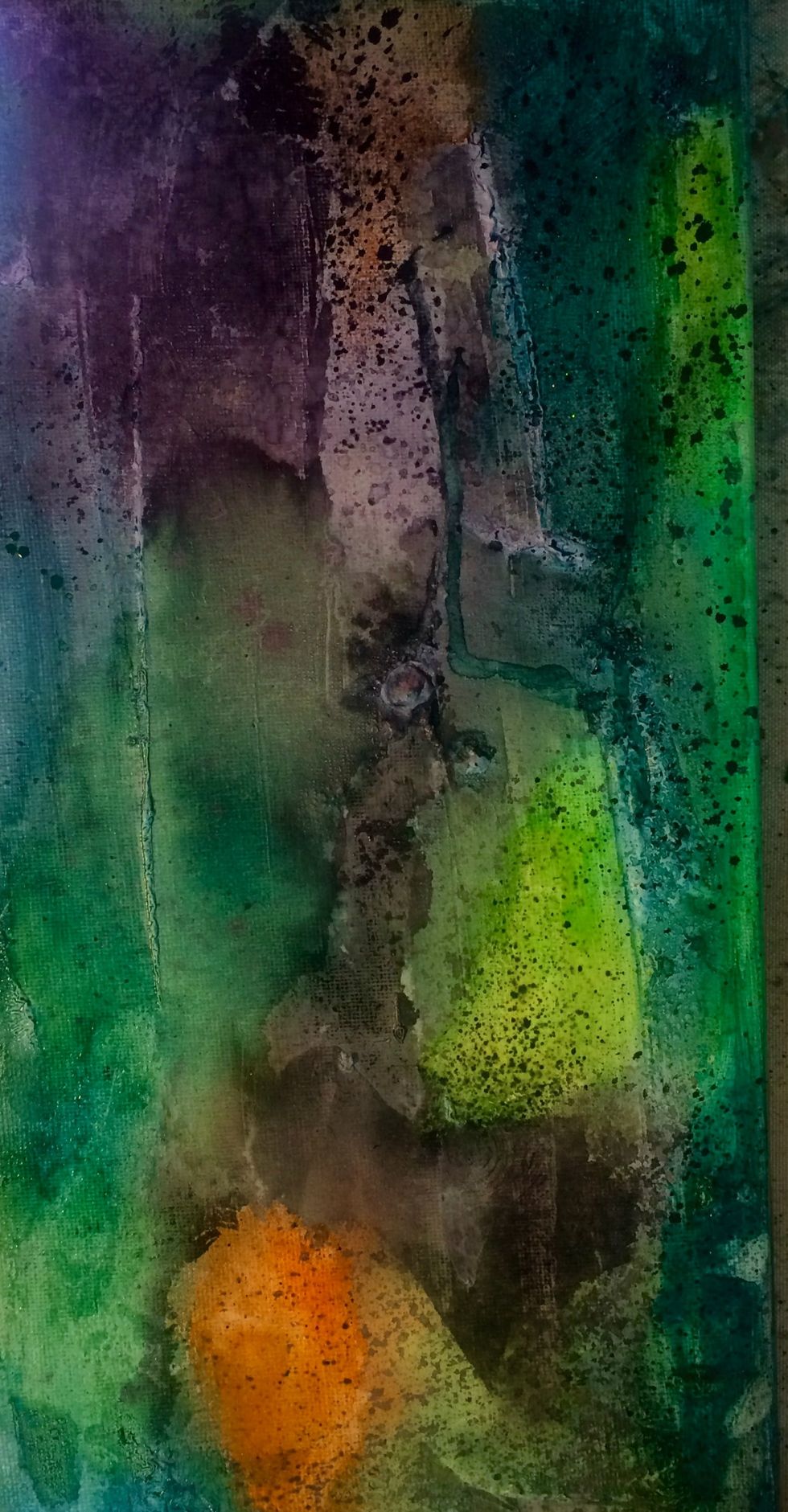 Using the Fiji and Veridian, with my finger I applied it to the blue and green areas to intensify the color of the mists. I sprayed Raider on my craft mat then using a brush and my finger splattered.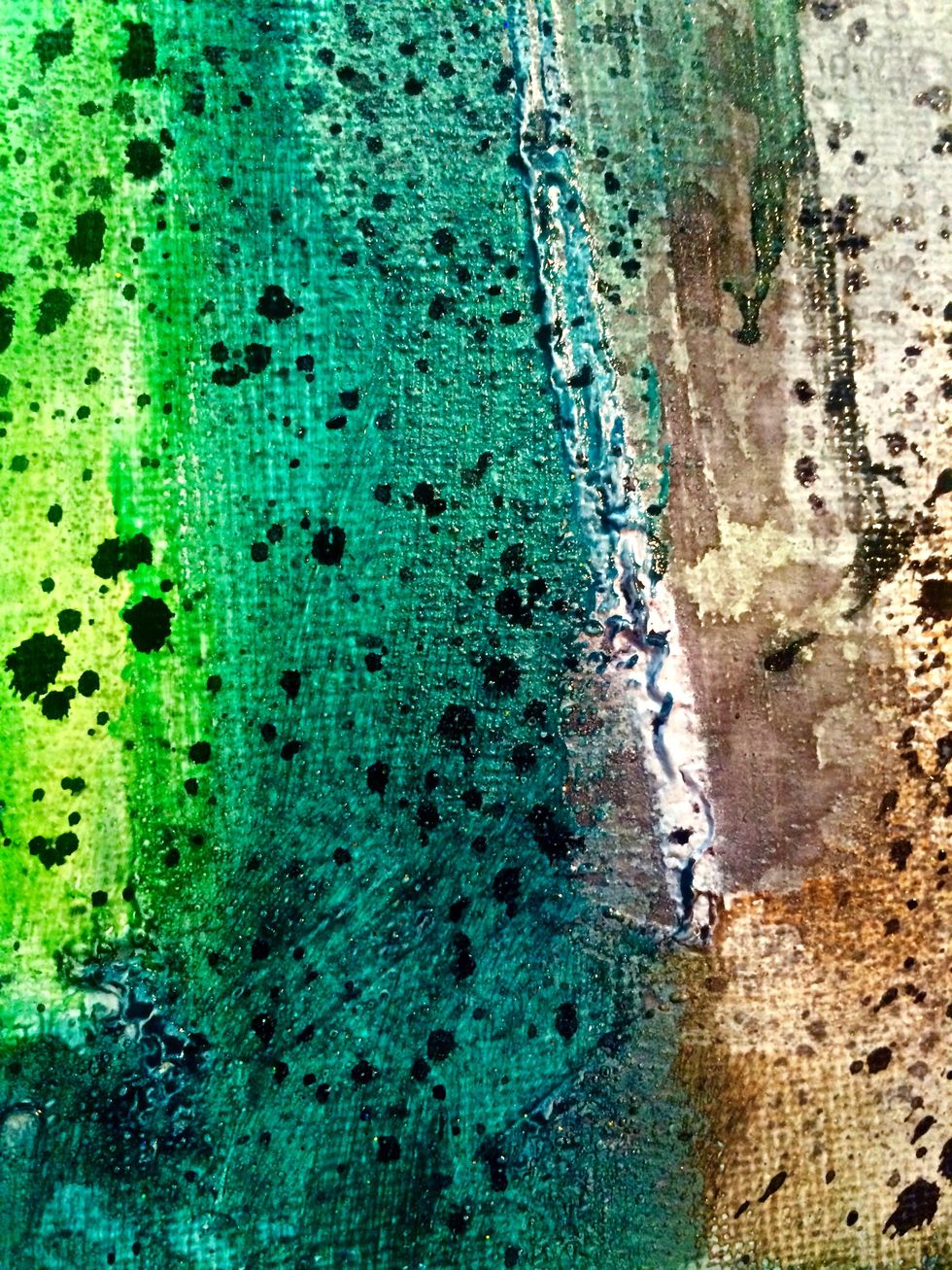 Here is a close up of some of the splatters. You can use a toothbrush. Just dip the brush into the Raider you have sprayed on the mat and run your finger over the bristles to create the splatters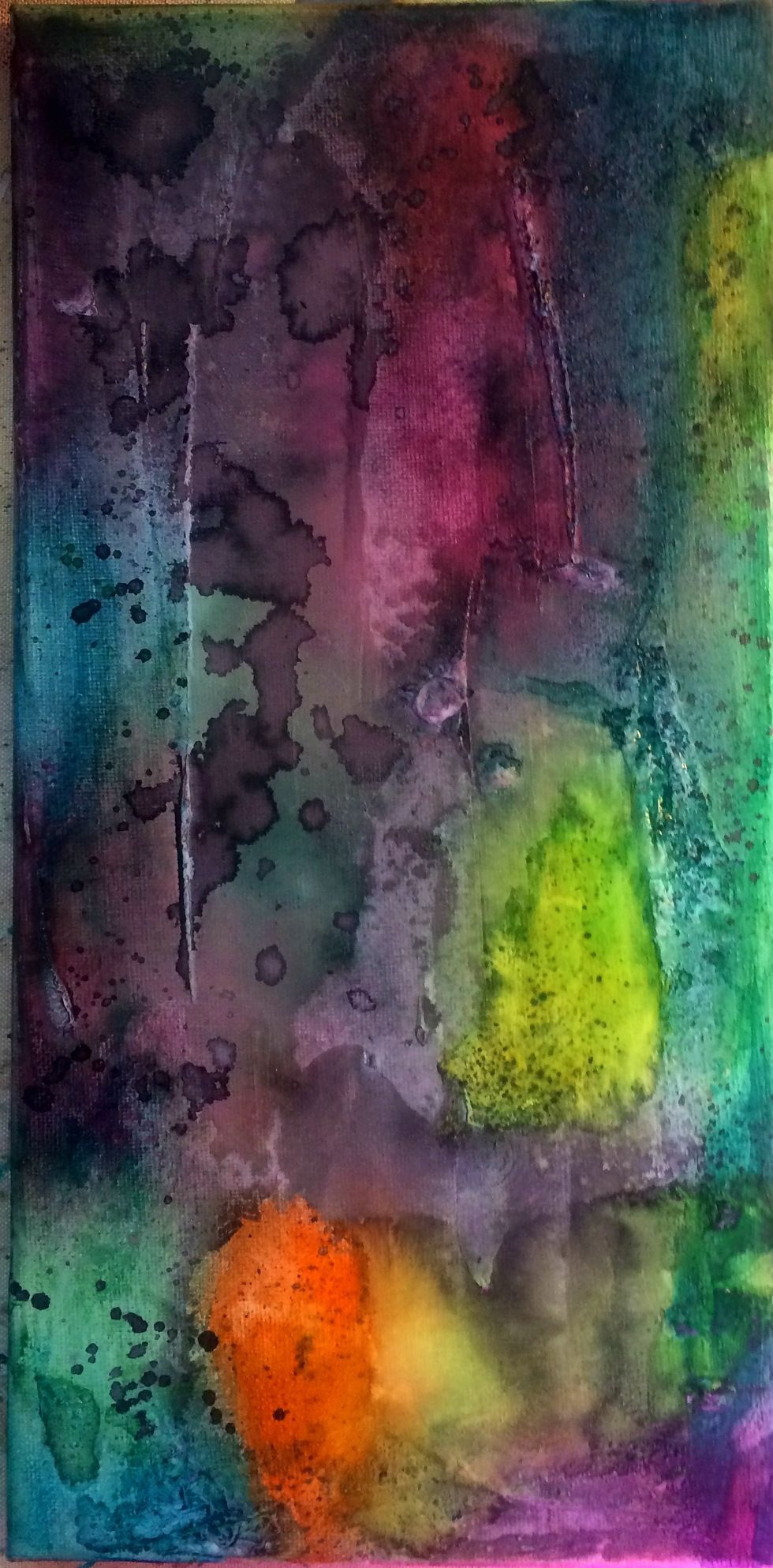 I wanted larger black spots so I misted close to the canvas with raider and let it puddle and dry. It creates a watered down look.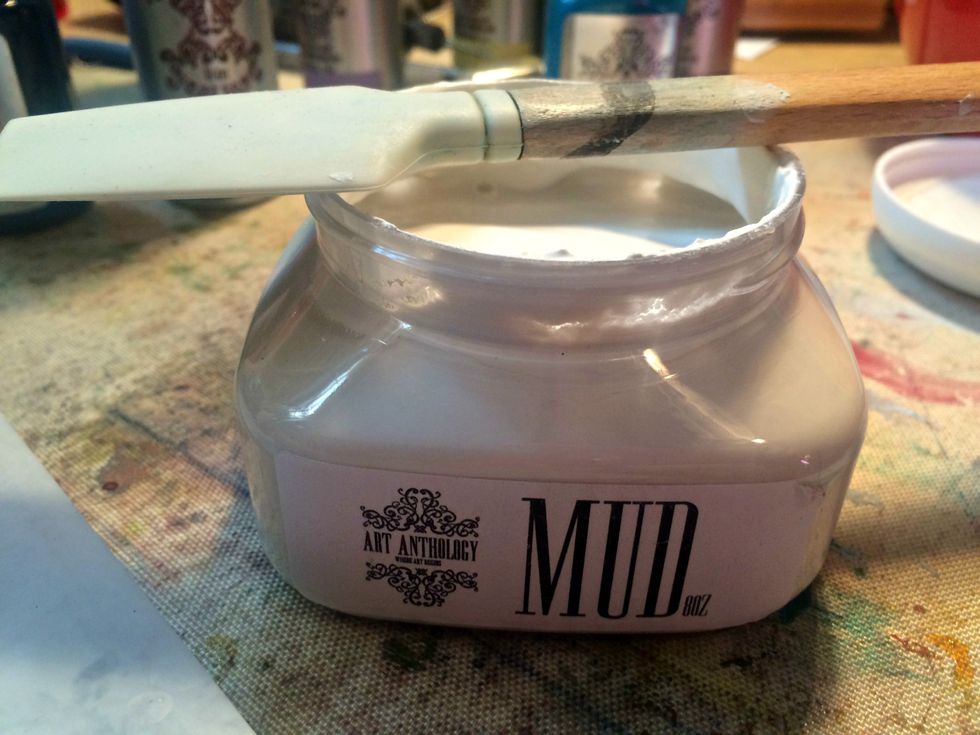 Using Art Anthology Mud and the catalyst spatula I created some texture and additional pattern in the background. Before I did this I sealed the canvas with a fixatiff so the colors would stay true.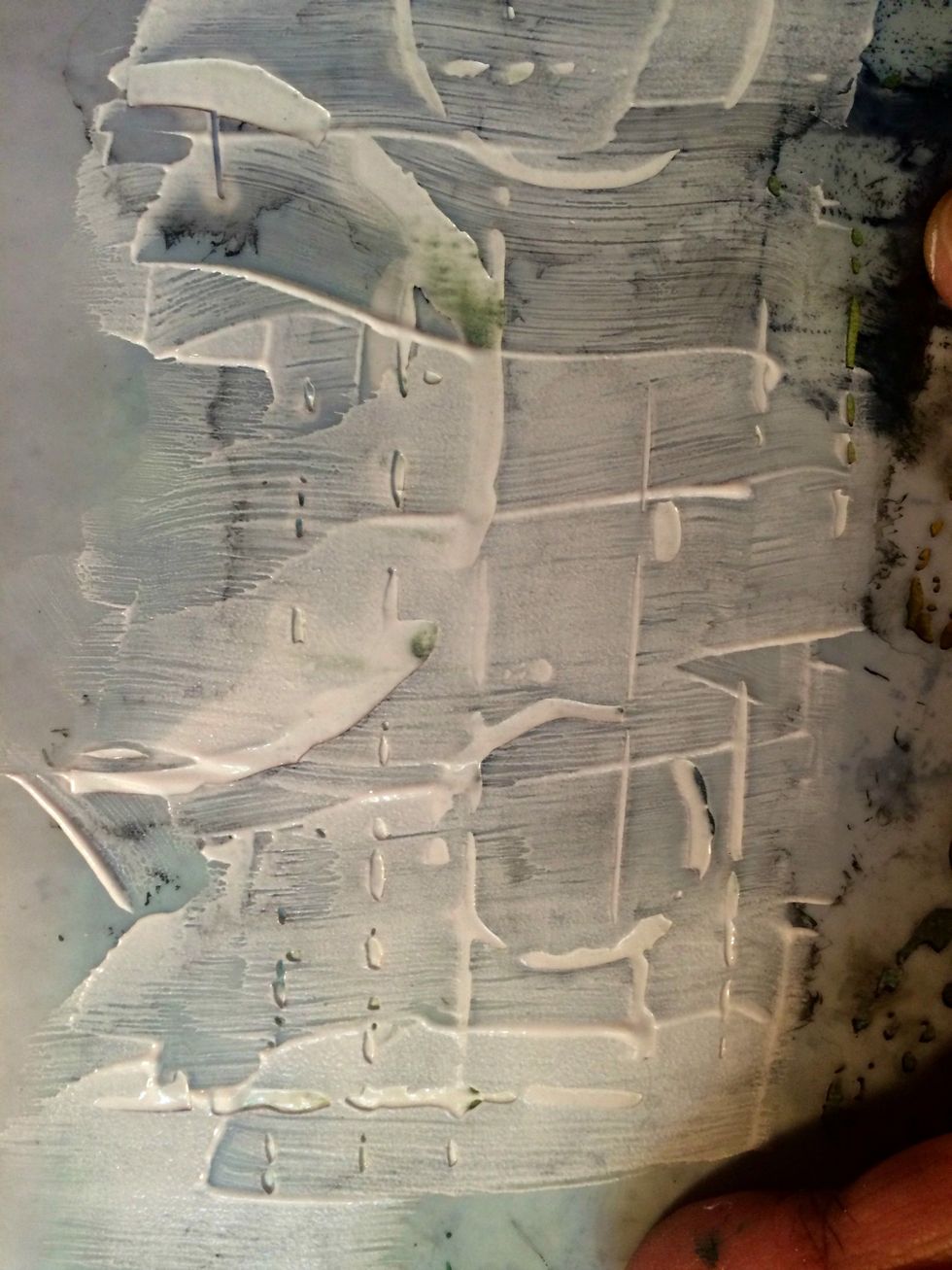 Here is the Mud applied to the stencil using the Catalyst Spatula by Princeton Brush Company. It's a great tool to use when applying texture through a stencil. Works great with the Mud.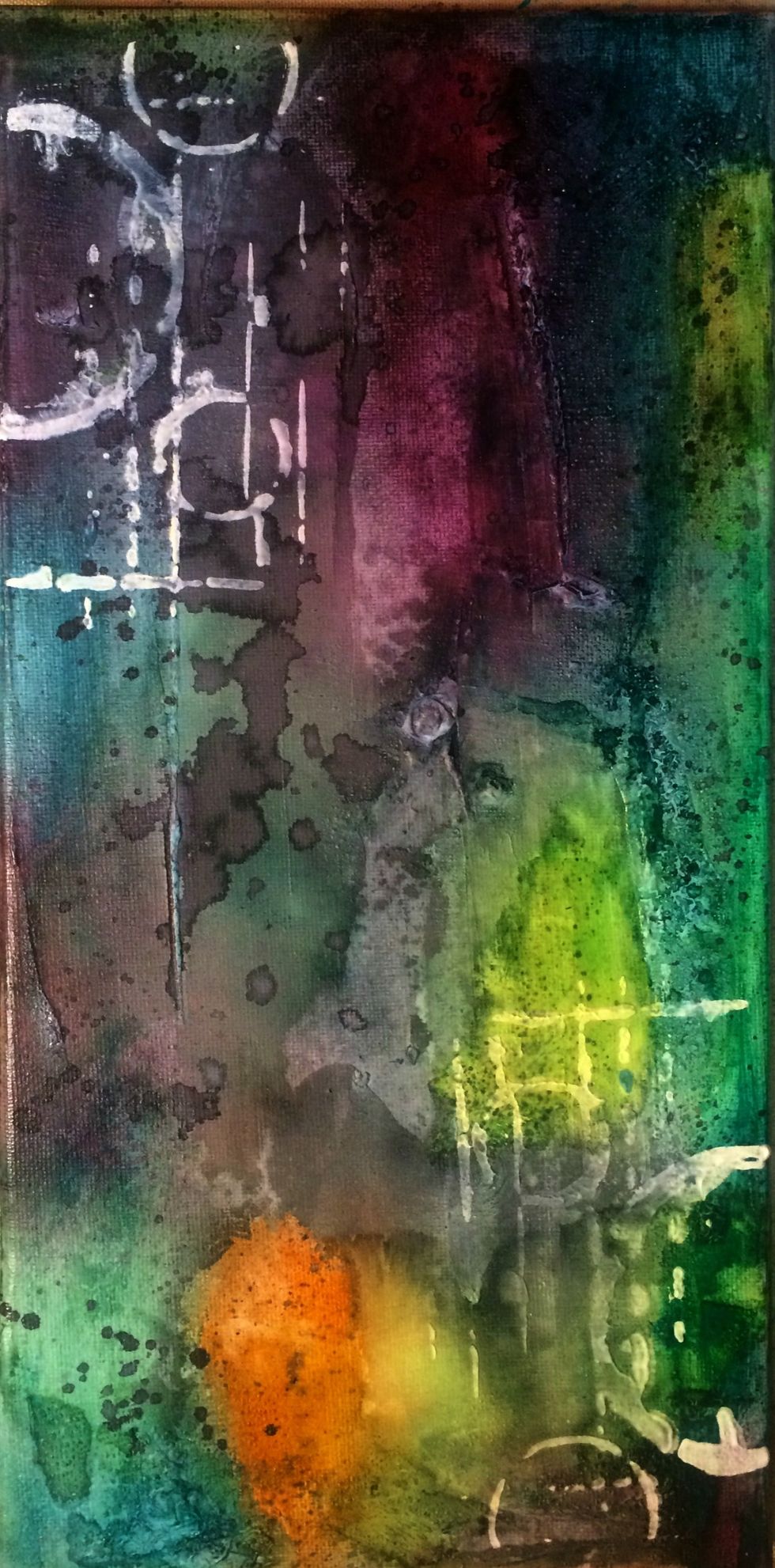 Here you can see the Mud applied to the canvas at the top left and bottom right. The fixatiff prevents the colors from absorbing into the Mud. I wanted it to stay white.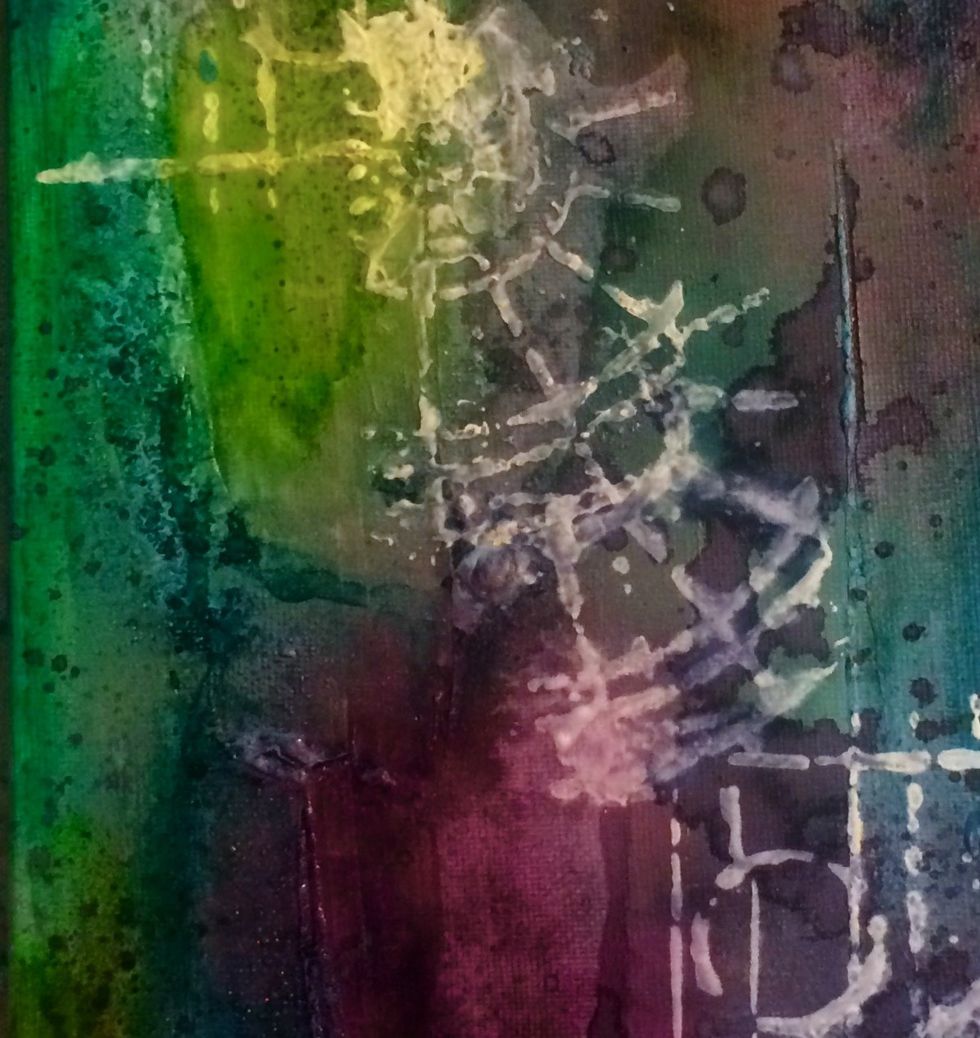 I added some more mud the the center to balance the background and texture on the canvas.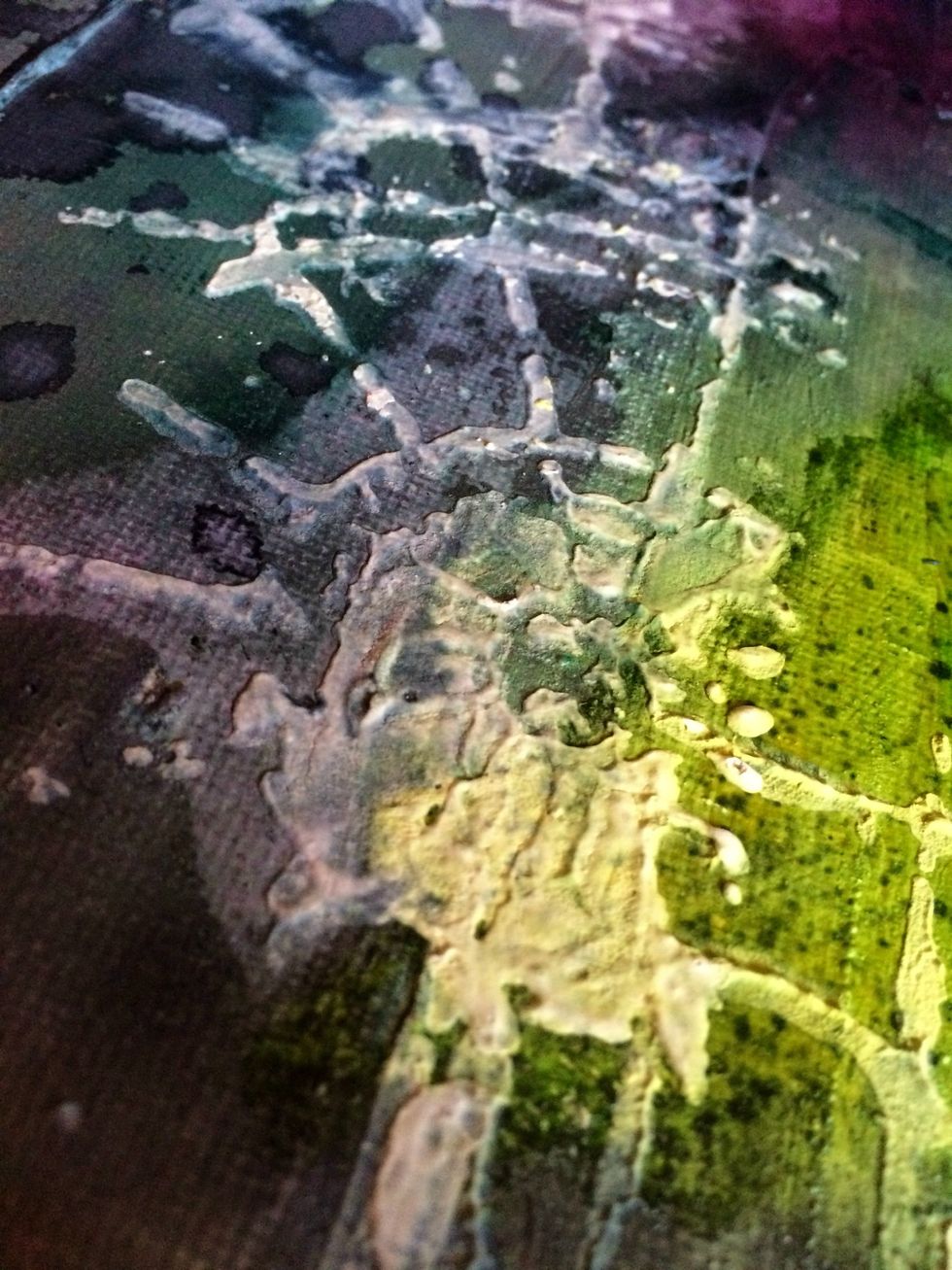 Here is a close up shot of the awesome texture you can achieve using the Art Anthology Mud along with any of the amazing Art Anthology Stencils.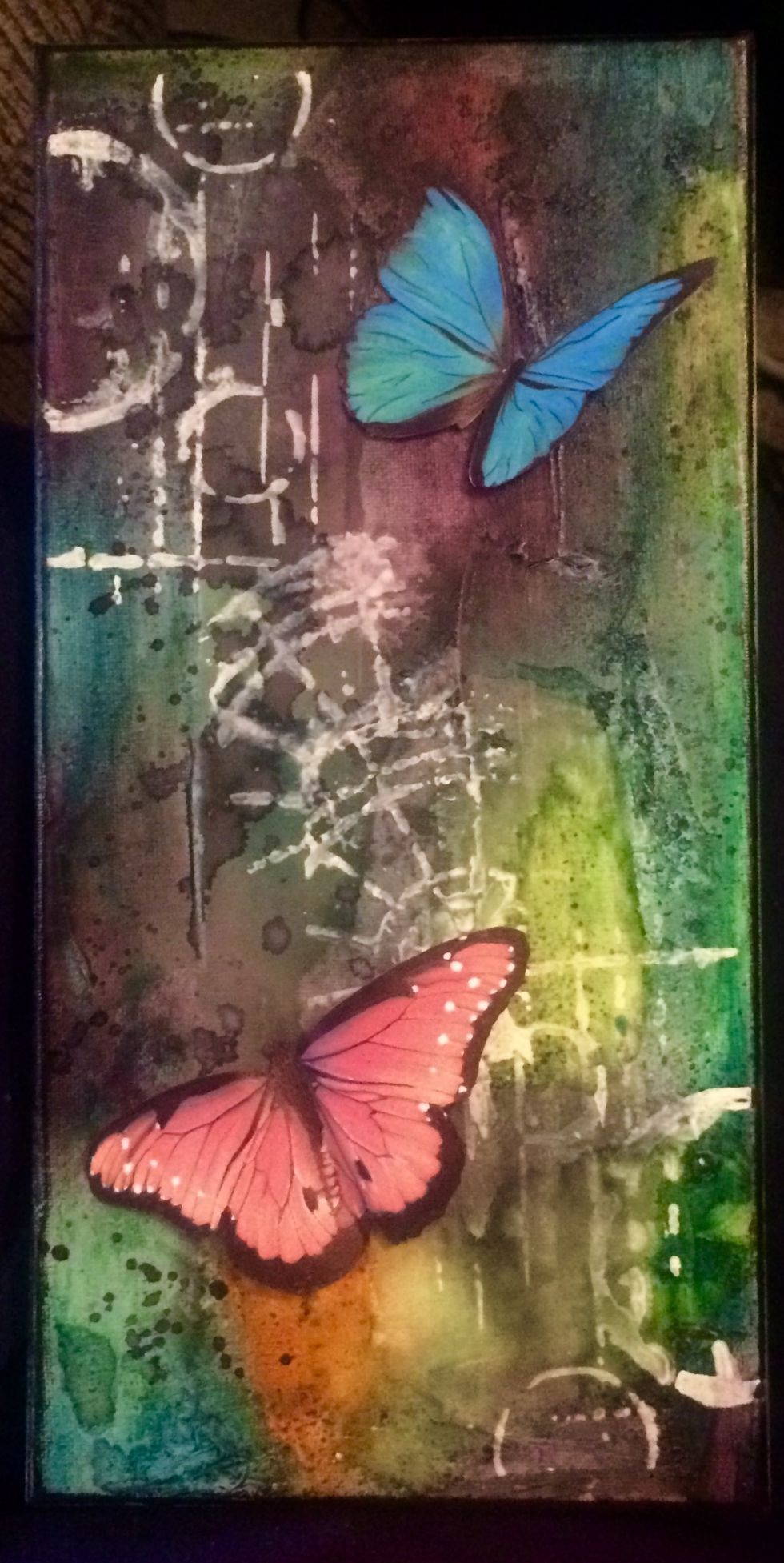 Here I have my butterfly printables cut out and I've enhanced them with black pen and also used a white Signo pen to enhance the white details on the butterflies.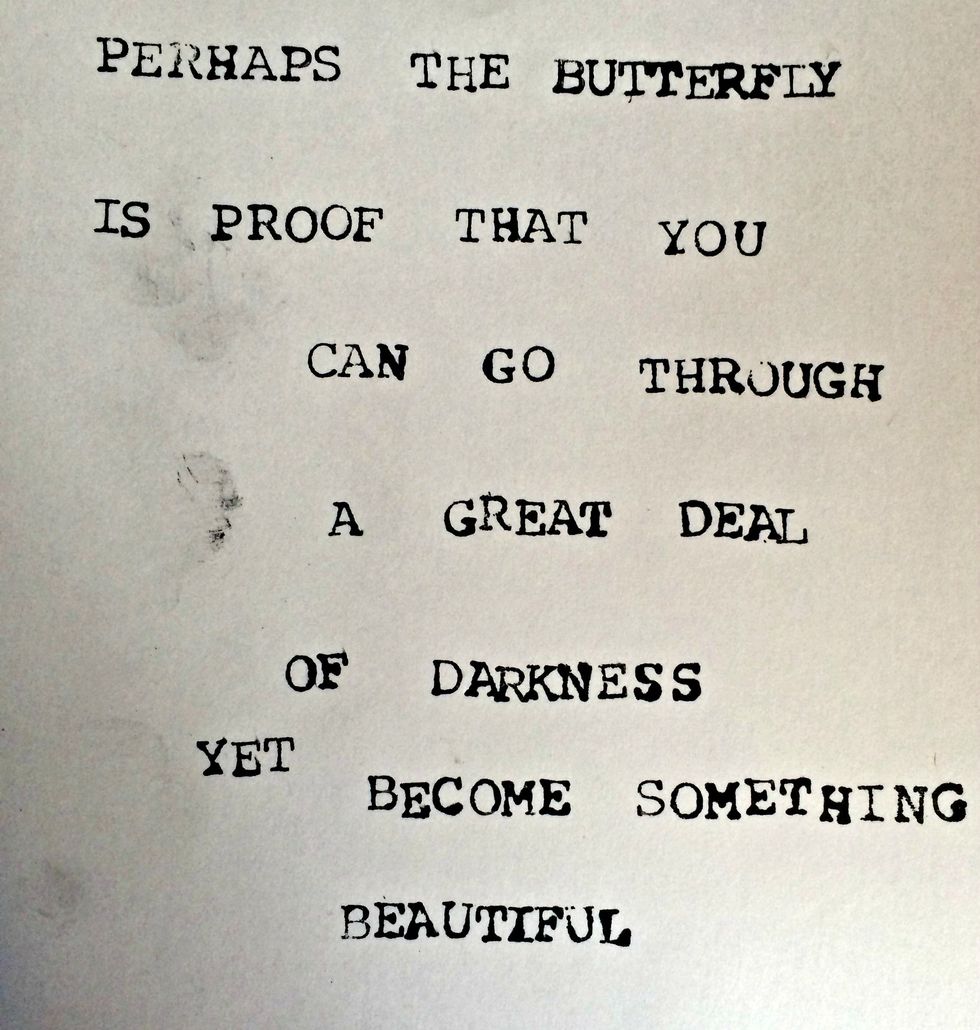 Using alpha stamps and Staz On black ink, I stamped my quote onto white cardstock. I then cut out each word and inked the edges before gluing them down to the canvas.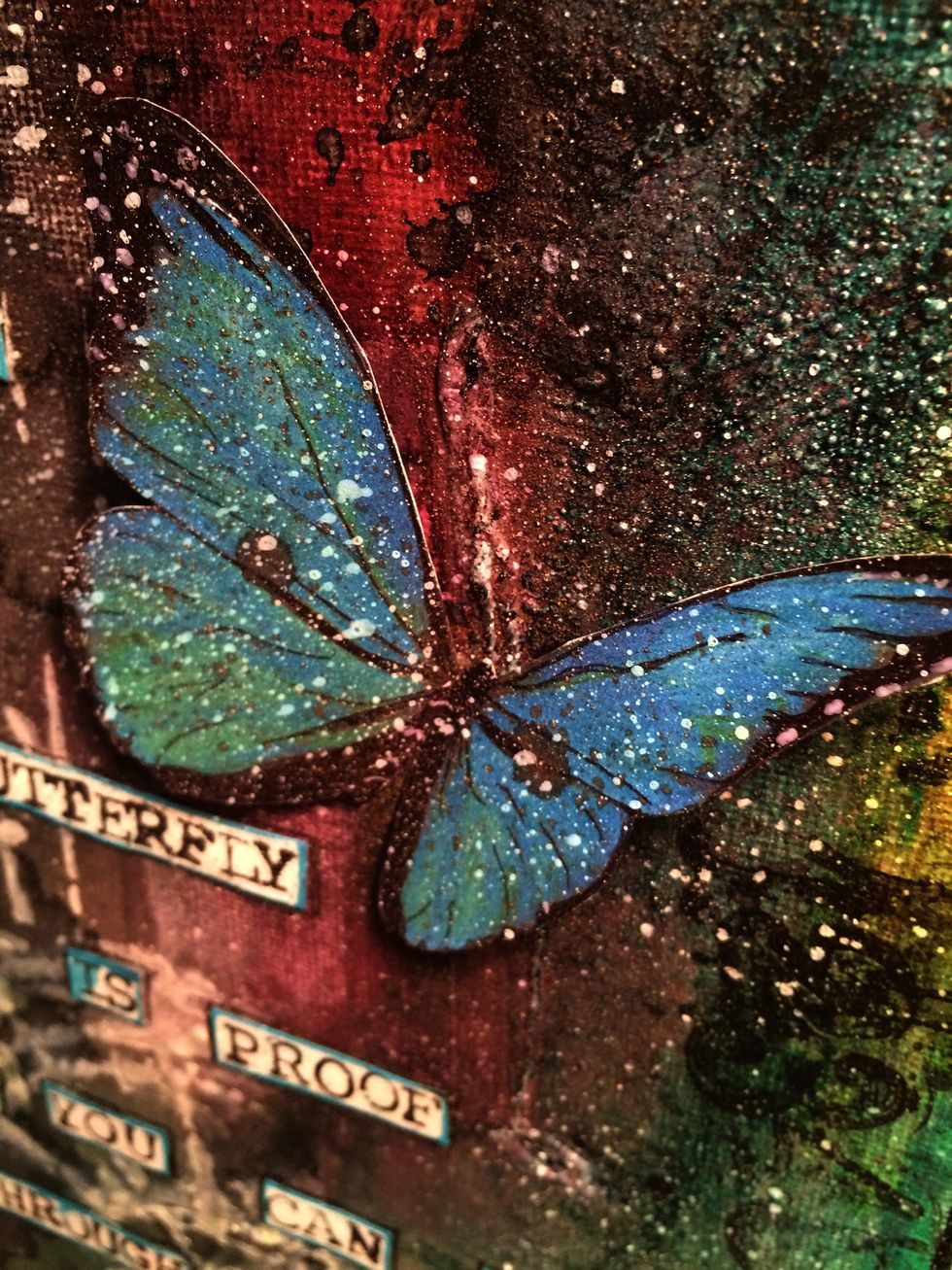 I glued my butterflies in place then I dumped some of the white ink onto my craft mat. Using a toothbrush I did a splatter of white ink onto the canvas and butterflies. I like a grungy look..
Here is the completed canvas. I hope this inspires you to create a piece of art using a favorite quote that has meaning to you or someone you love. Thanks for stopping by. Monica Downing
1.0 7x14 Canvas
1.0 White Gesso
1.0 Heat Gun
1.0 Art Anthology Colorations Spray-Raider
1.0 Art Anthology Colorations Spray-Grape Soda
1.0 Art Anthology Colorations Spray-Studio Blue
1.0 Art Anthology Colorations Spray-Studio Blue
1.0 Art Anthology Colorations Spray-Waimea Bay
1.0 Art Anthology Colorations Spray-Juicy
1.0 Art Anthology Colorations Spray-Glorious
1.0 Art Anthology Colorations Spray-Grass
1.0 Art Anthology Velvet Dimensional Paint - Fiji
1.0 Art Anthology Sorbet Dimensional Paint-Veridian
1.0 Art Anthology Mud
2.0 Butterfly Printables
1.0 Alpha Stamp Set
1.0 Black Staz On Ink
1.0 Liquid white ink
1.0 01 Mini Catalyst Spatula from Princeton
Art Anthology
Art Anthology is a manufacturer of dimensional mediums.\n\nCome chat with us in our Facebook Group: Art Anthology Adventures in Art