LTE may provide faster cellular data speeds, but the LTE antenna costs precious battery life, so the savings may not be that substantial, especially if you only live in a 3G/4G-only area without LTE.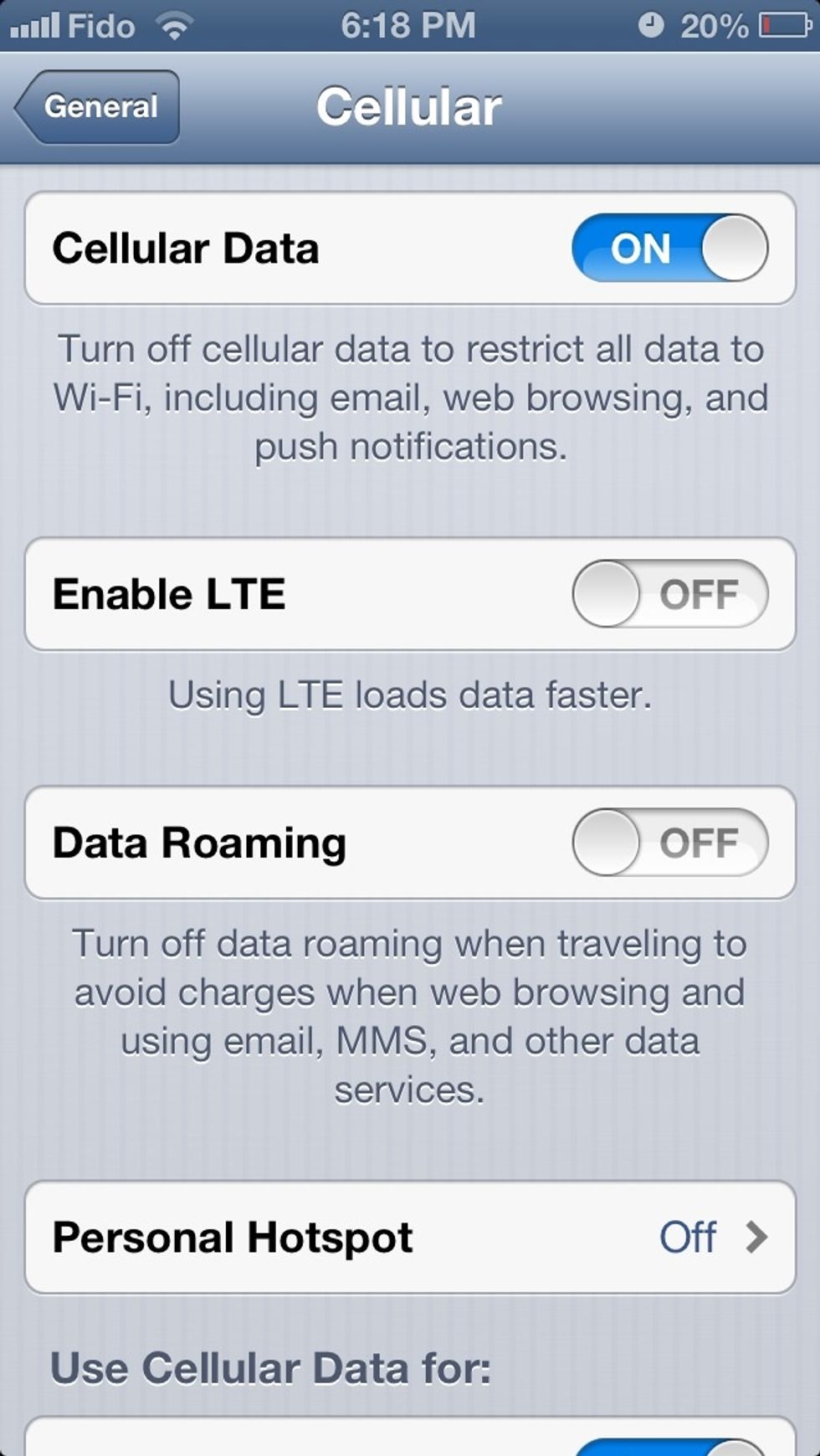 1) TURN OFF LTE: head to Settings > General > Cellular, and switch "Enable LTE" to Off.
If you're not using WiFi or Bluetooth, why not turn it off? It can preserve your battery life because your device will not be constantly searching for WiFi hotspots or paired Bluetooth devices.
2) TURN OFF WIFI & BLUETOOTH IF NOT IN USE. Turn off WiFi by visiting Settings > Wi-Fi and flipping the Switch to "Off"; and, Bluetooth by visiting Settings > Bluetooth, and flipping
If your iOS screen brightness is cranked all the way to max, then your battery life will disipate rather quickly.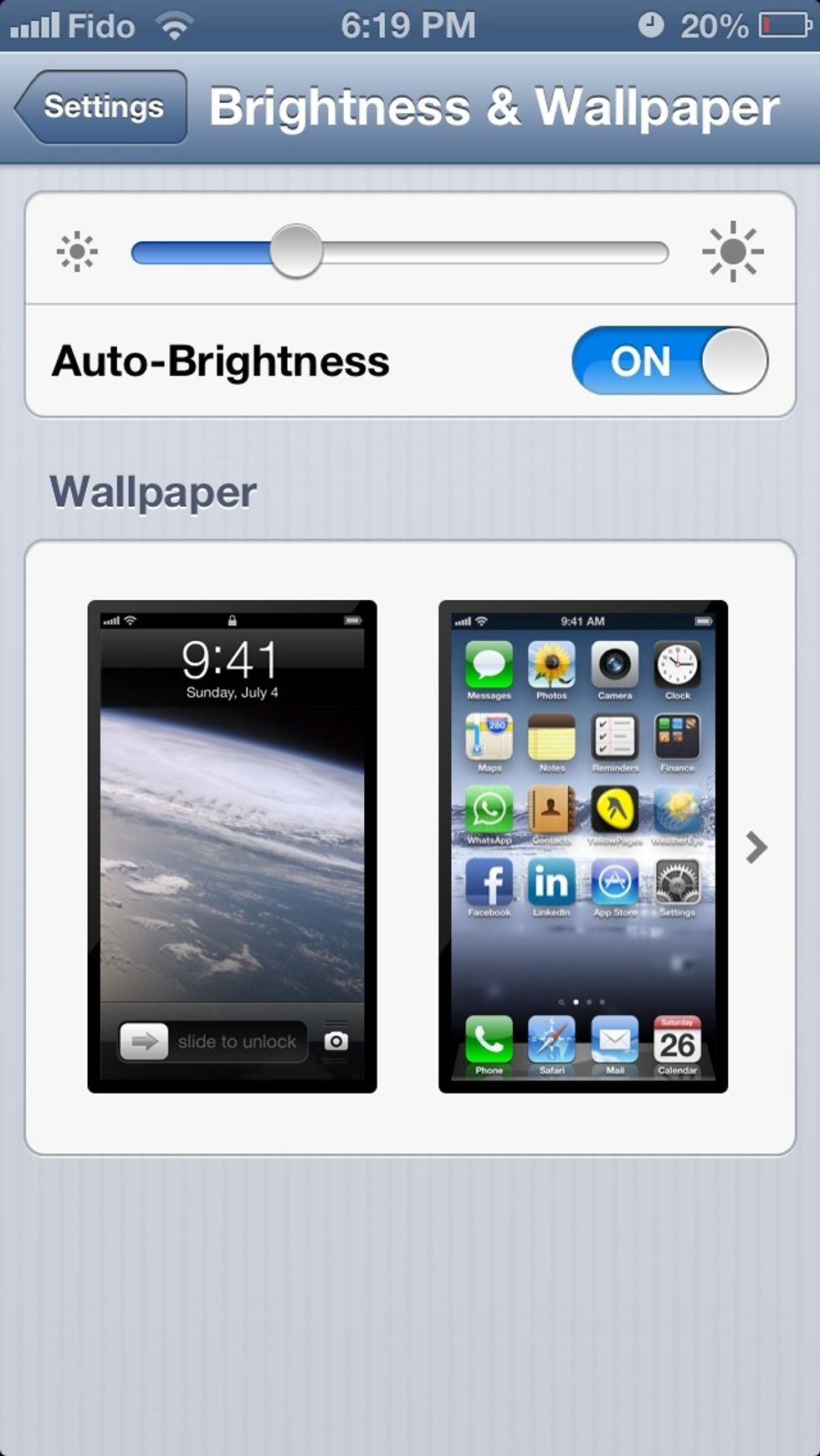 3) TURN DOWN TGE BRIGHTNESS For best battery life results, head to Settings > Brightness & Wallpaper, and choose the lowest brightness setting that you can comfortably use.
When your iPhone needs to grab your current location using the GPS chip, battery life can be seriously deteriorated by this power-hungry chip.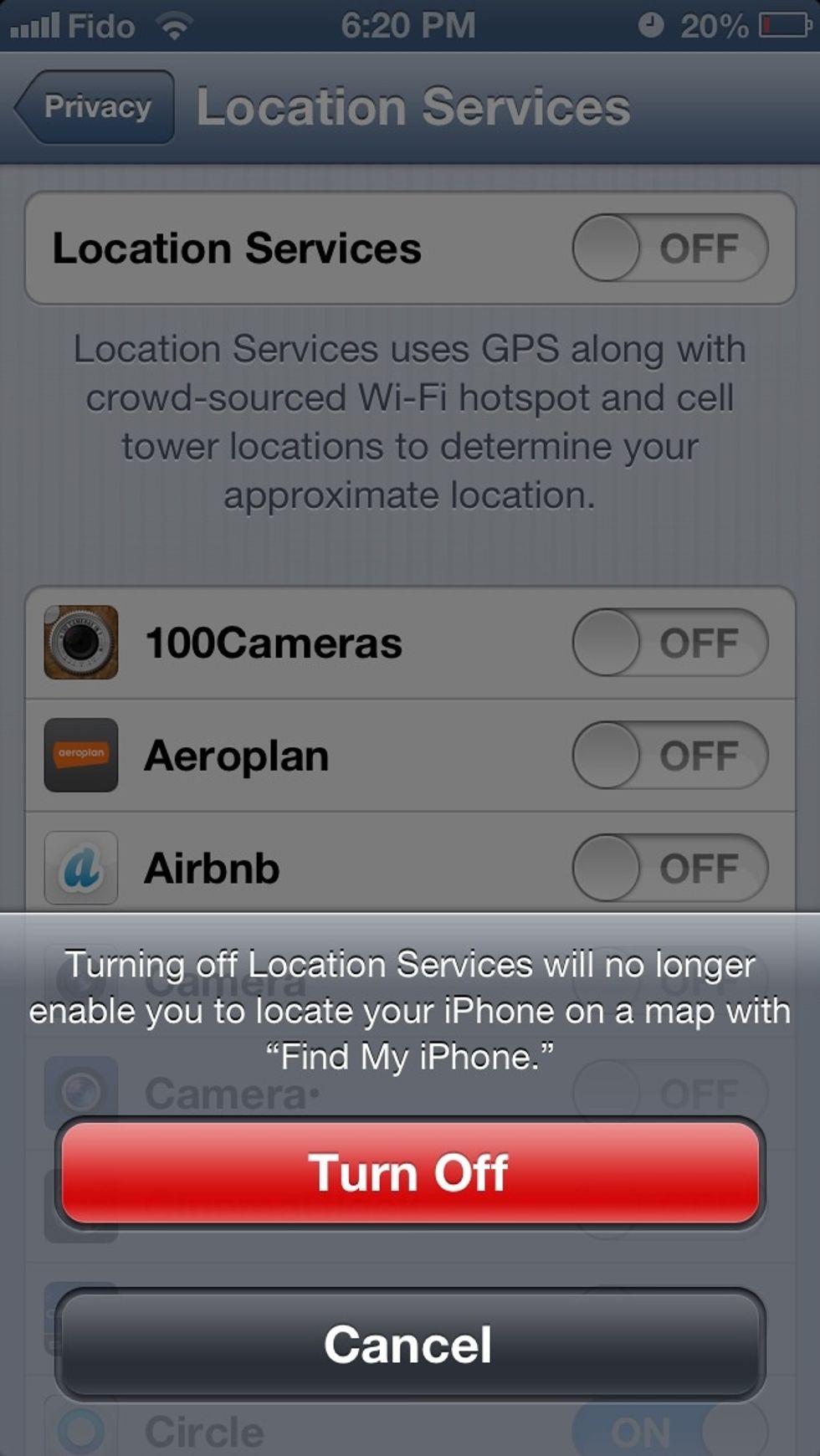 4) TURN OFF LOCATION SERVICES If you aren't using it, then turn off Location Go to: Settings > Privacy > Location Services, and flipping the Location Services switch to "Off."
Push Services, including Push Email can slowly eat away at your battery life. If you don't rely on Push Email, then you can turn it off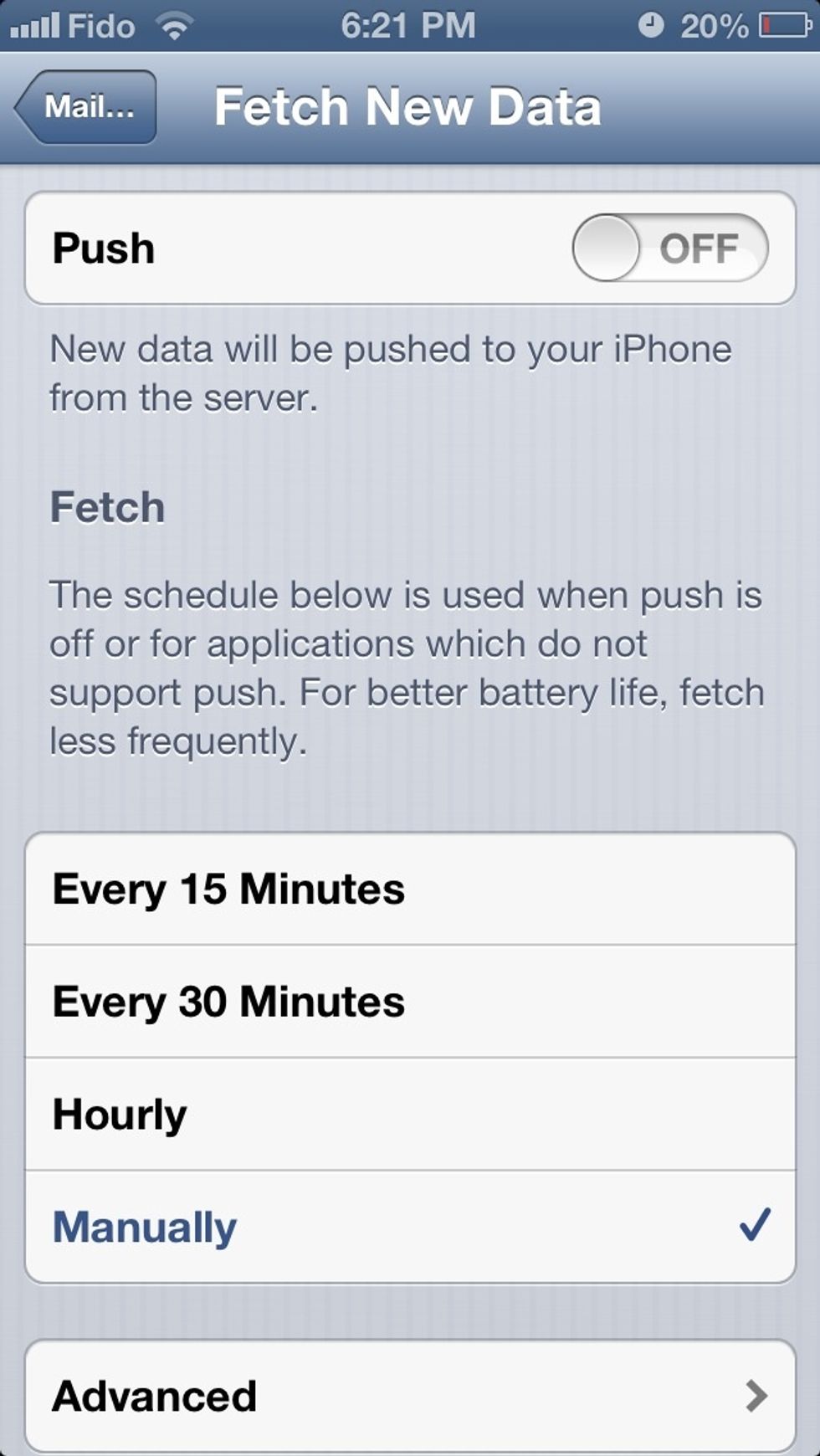 5) LIMIT EMAIL FETCHING Settings > Mail, Contacts, Calendars > Fetch New Data, and turning off "Push." At the bottom of this page, you can also set how often your Email should be fetched from non-push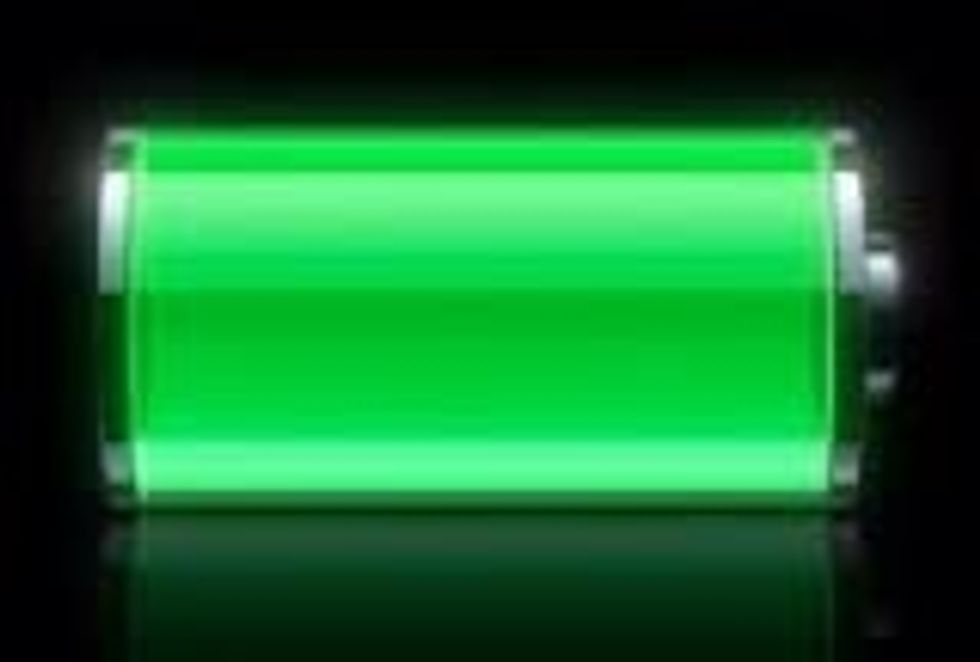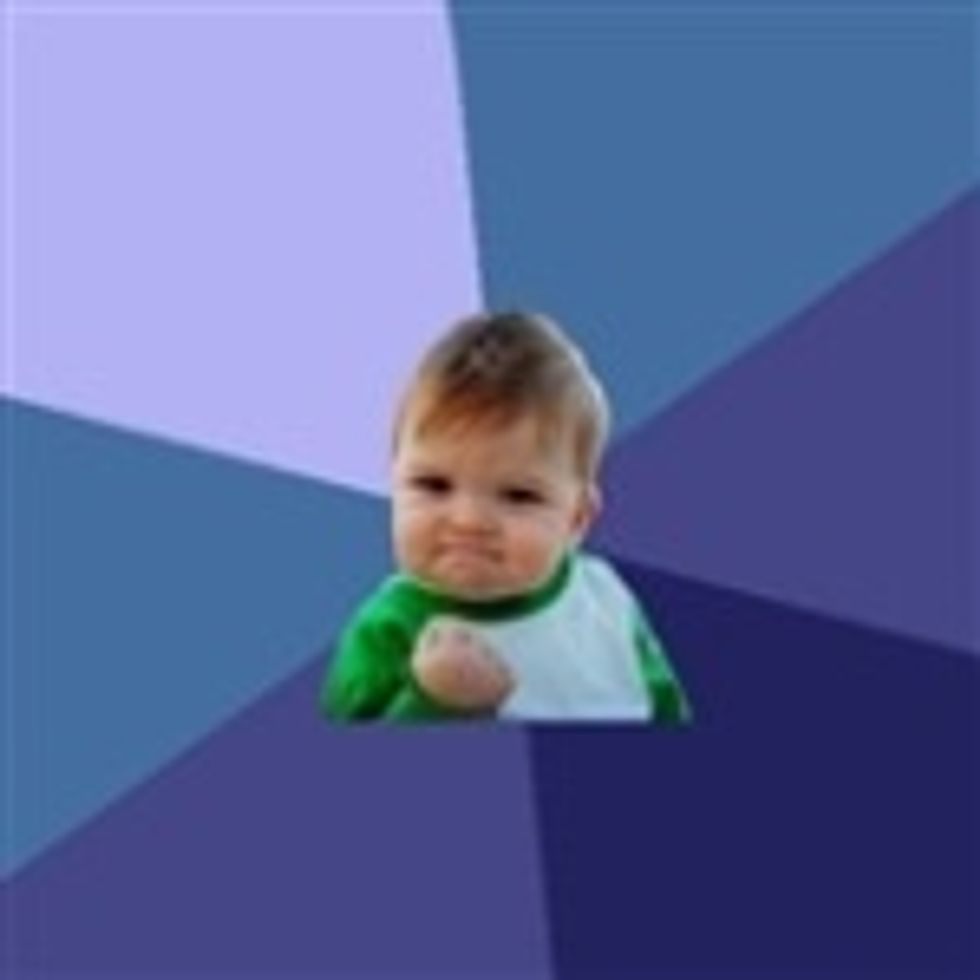 SUCCESS!
The creator of this guide has not included tools