How to import your facebook contacts to your iphone
Import Your Facebook Contacts to Your iPhone
839
This guide will show you how to import all of your Facebook contacts to your iPhone without an app. This imports their numbers, their birthdays, their photos, their Facebook info, and their emails!
Select settings.
Select Mail, Contacts, Calendars.
Select Import SIM Contacts.
Then select Facebook. Also works with iCloud, Hotmail and Live.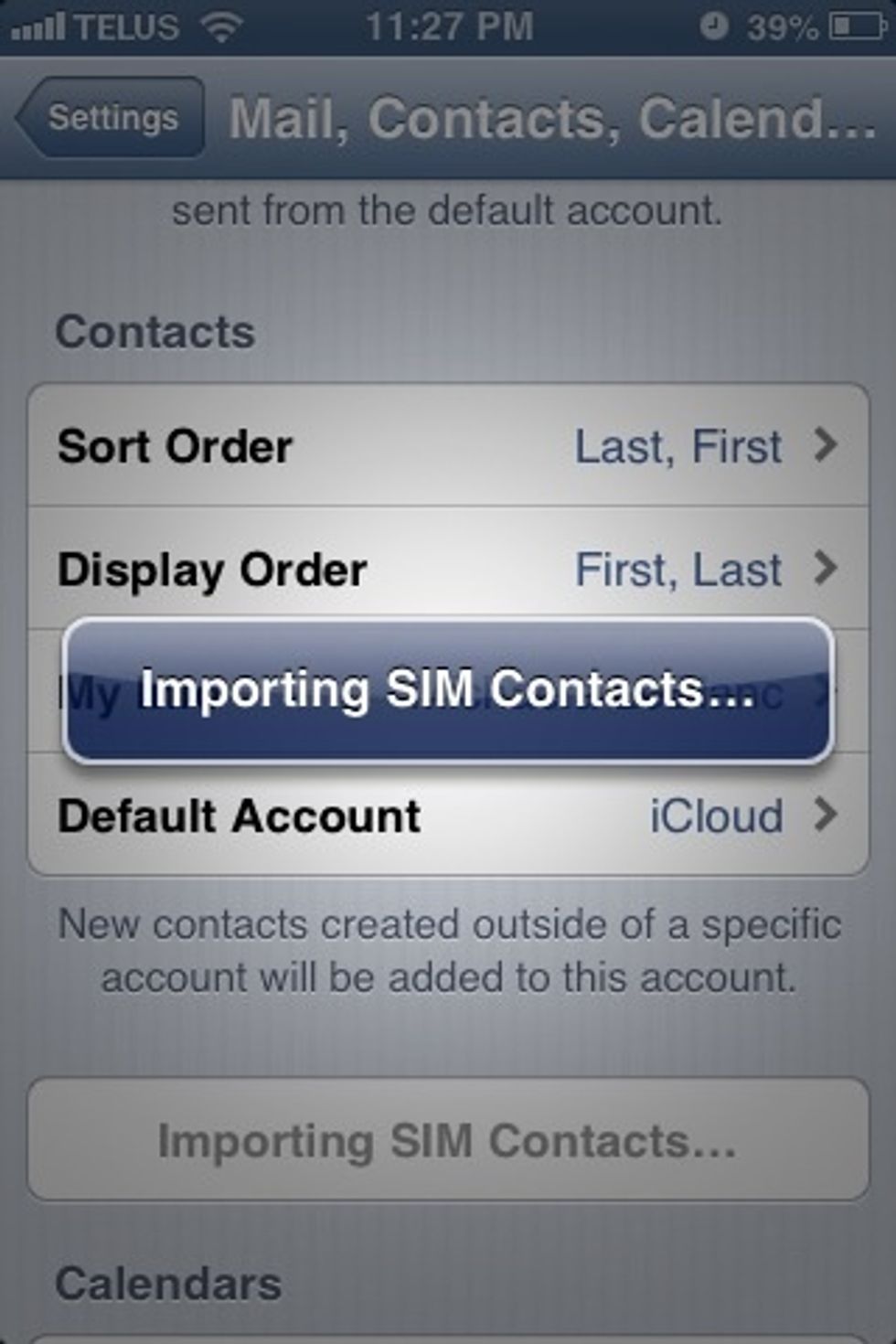 You will then see this screen for roughly one minute, depending on how many friends you have on Facebook.
Once all of your contacts are imported, you are unable to delete the ones that are imported from Facebook unless you unimport them.
It will also look messy if you already have contacts but do not have their last name. It auto-syncs with your existing contacts.
iPhone running iOS6
Facebook
Michaela L
Second year student in the program Information Technology with the Web Development concentration. Dedicated, inspired and full of ideas!