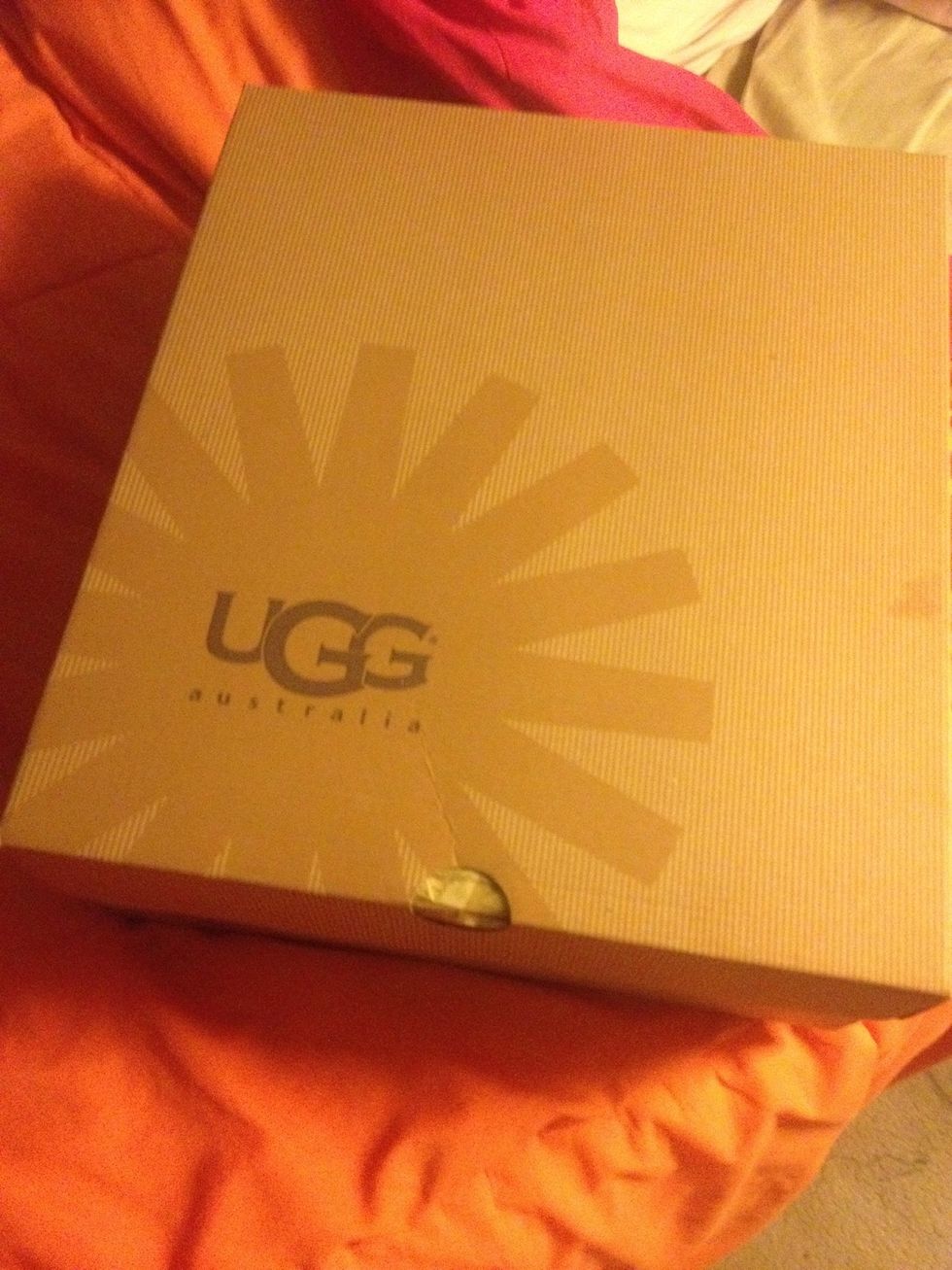 Just a close up shot of the box
Inside the box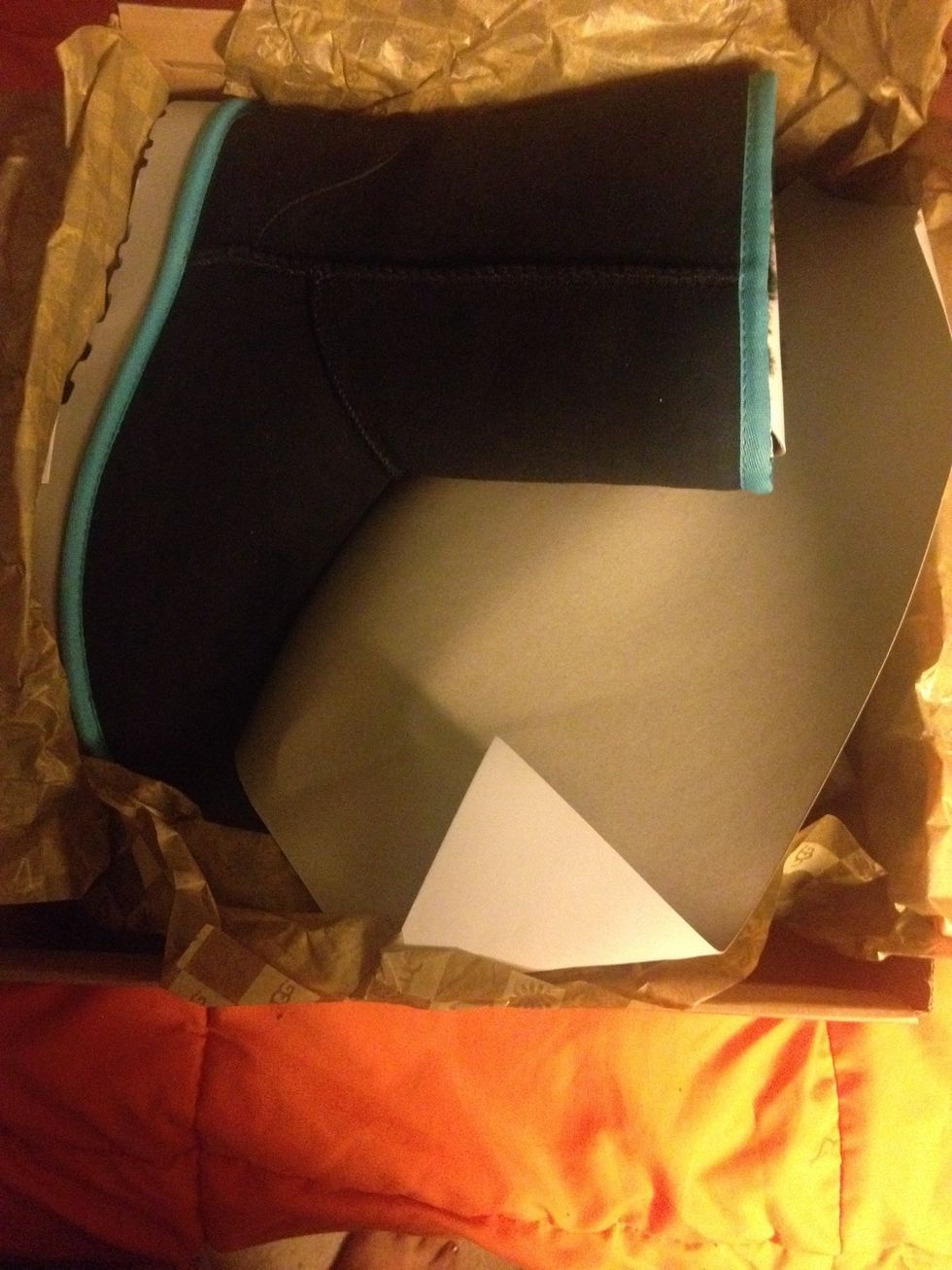 One shoe, the other one is underneath the cardboard. For the purpose of this guide, I only needed to show one shoe.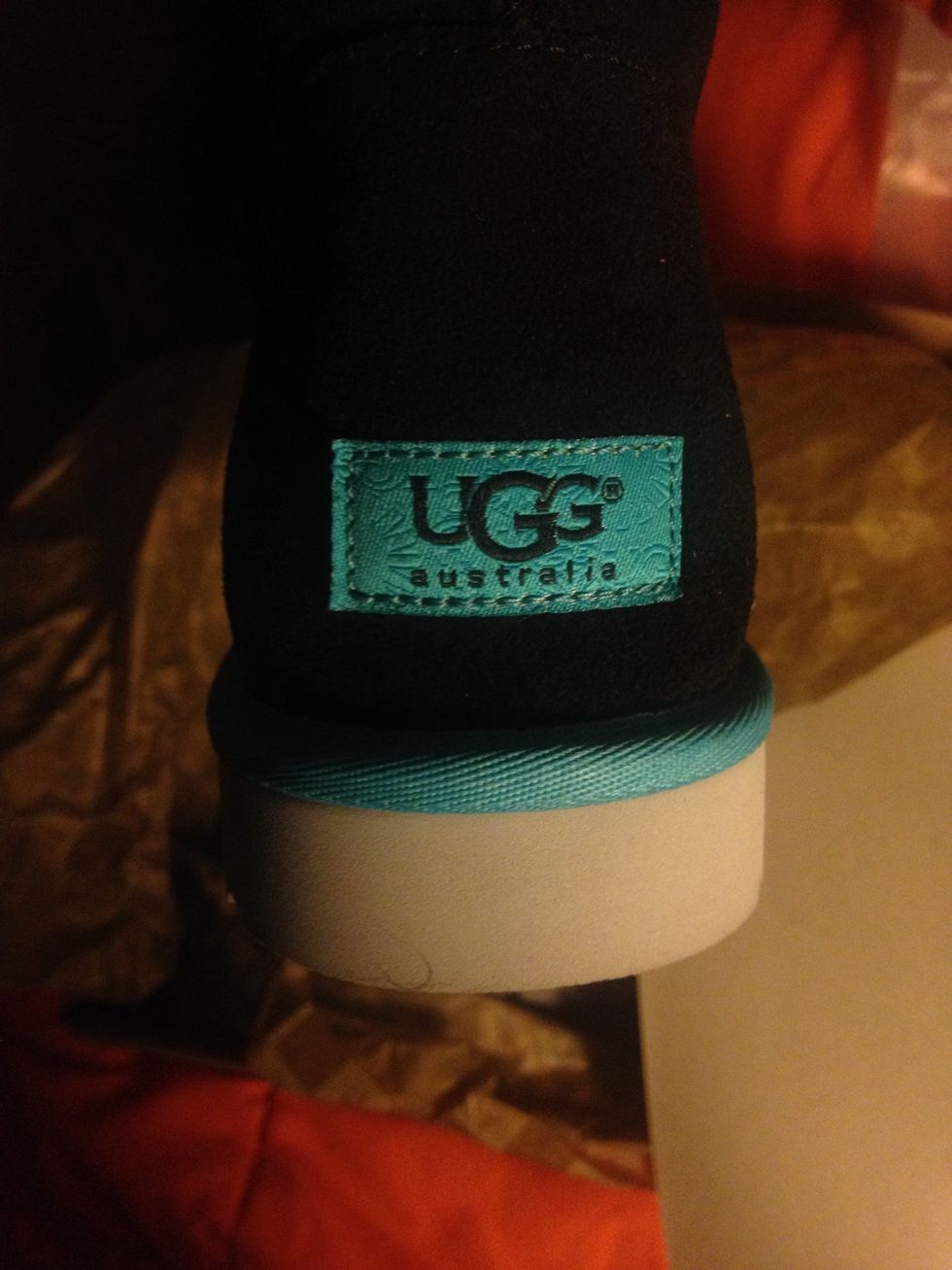 The UGG® trademark is on the shoe. My shoes were black with a blue(almost a Tiffany's blue) trim, so the tag is the same color as the trim. If you have shoes with a pink trim, pink tag.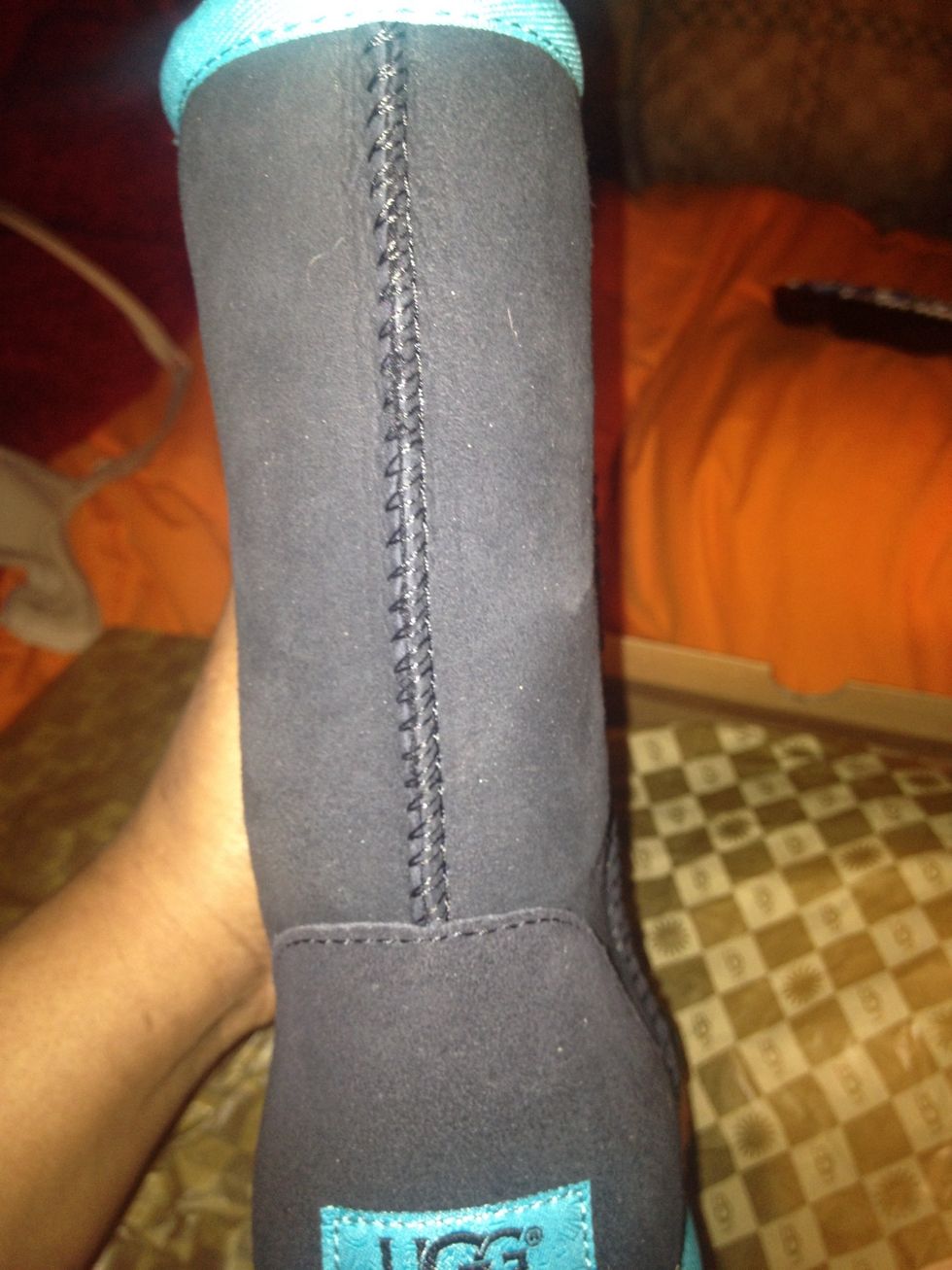 This is the stitching. Notice it's even. Yes, I know there are other UGG type of shoes, like bearpaw(I love bearpaw). But I also know that some folks think they can get UGGS for $30, you can't.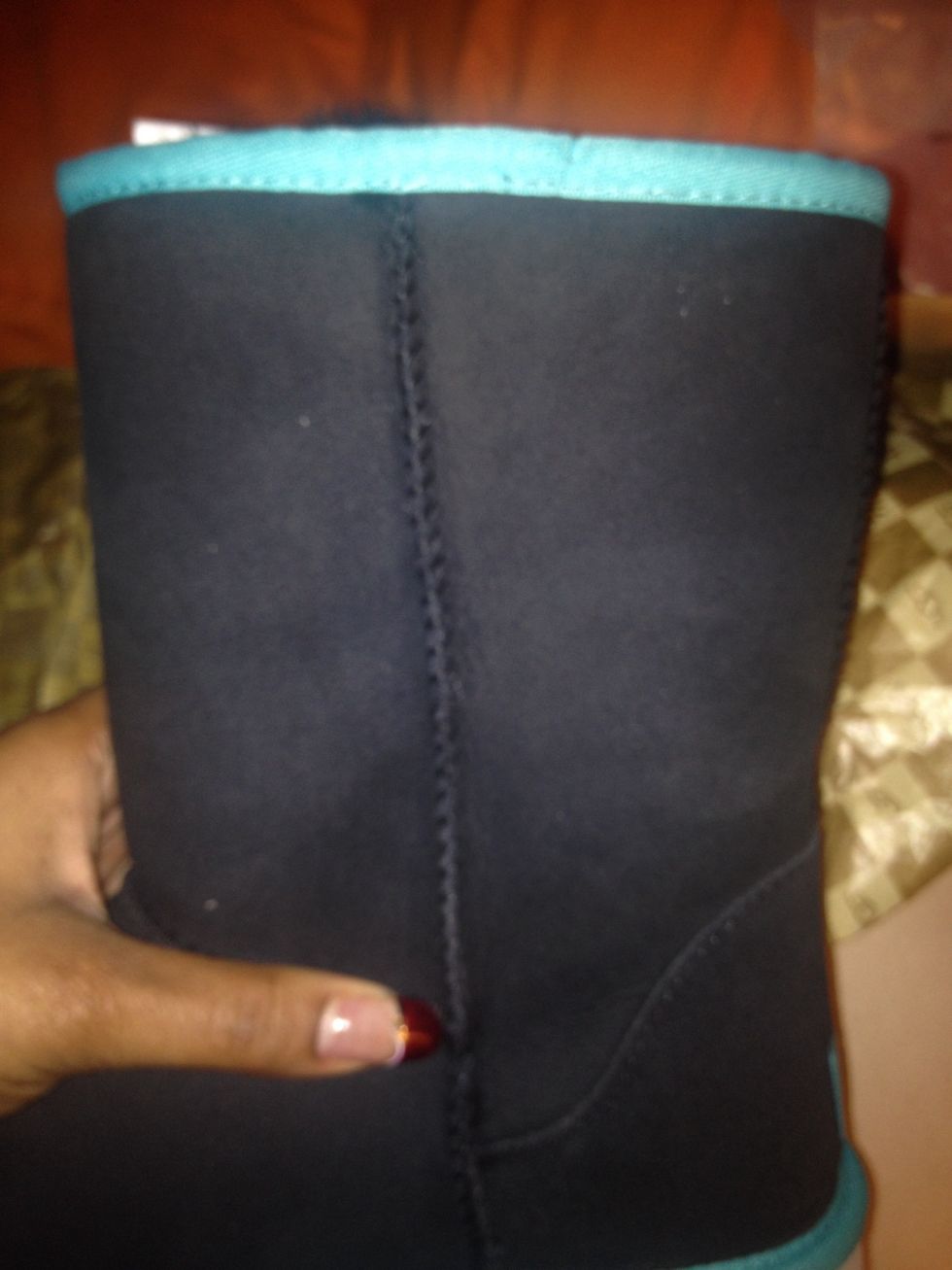 Stitching again. There's a character limit. So notice the stitching? Nice huh? Real UGGS have even stitching.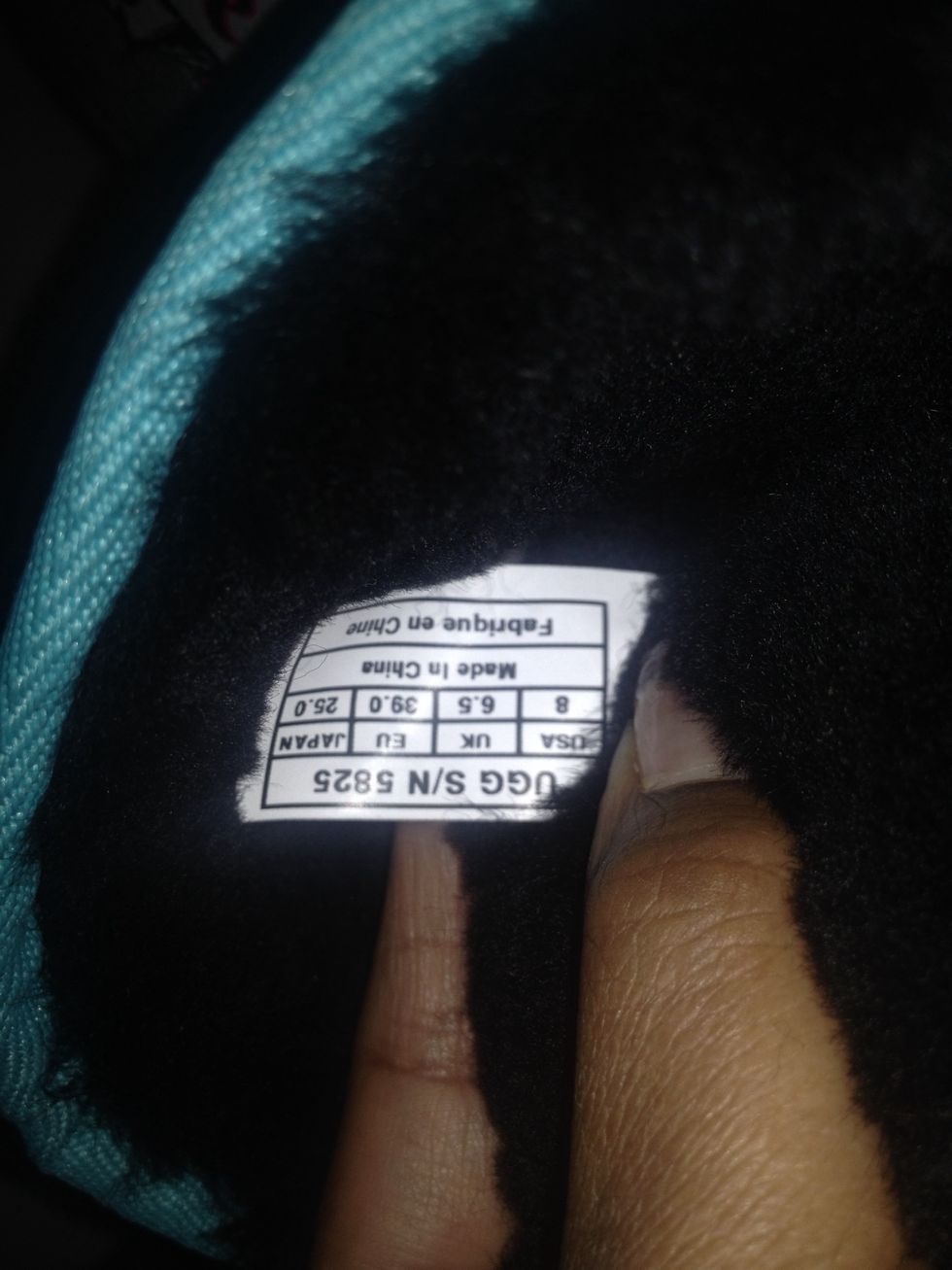 I didn't mean for this to be upside down but it's the UGG® tag. Gives you the size, and all of that Important info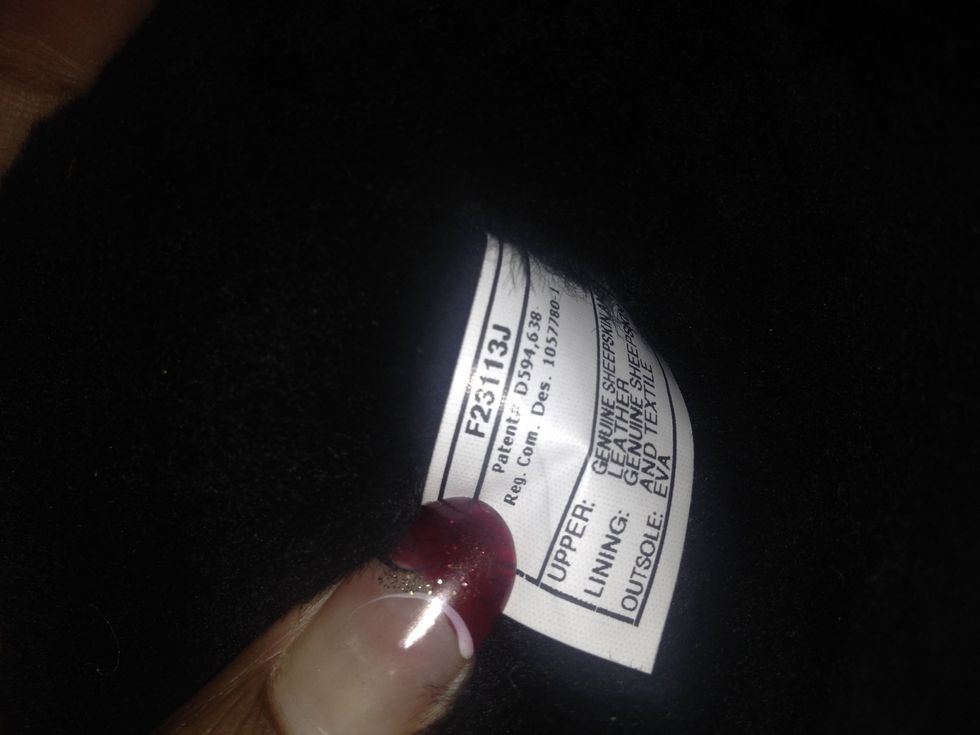 Part 2 of the UGG tag. Notice the genuine sheepskin? The names for who did which part of the shoe. If you want more guides like this, or more information, leave a comment. Hope you enjoyed the guide.
Washington, District of Columbia