This guide's purpose is to show the difference between real Tiffany and fake. I used a pair of Tiffany eyeglasses, a bag from a real Tiffany necklace and a bag from a fake.
5627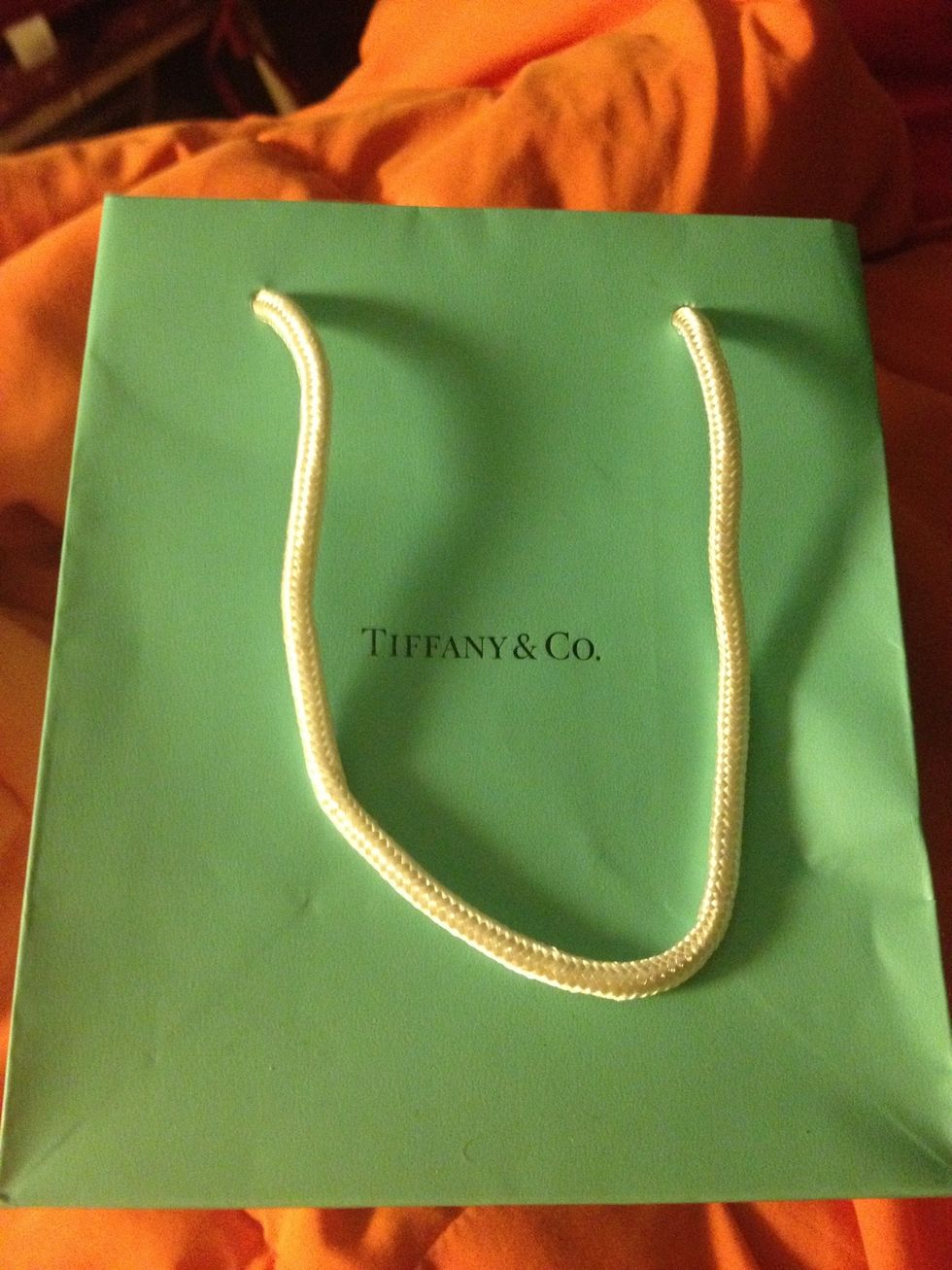 A real Tiffany shopping bag. Notice the light blue color.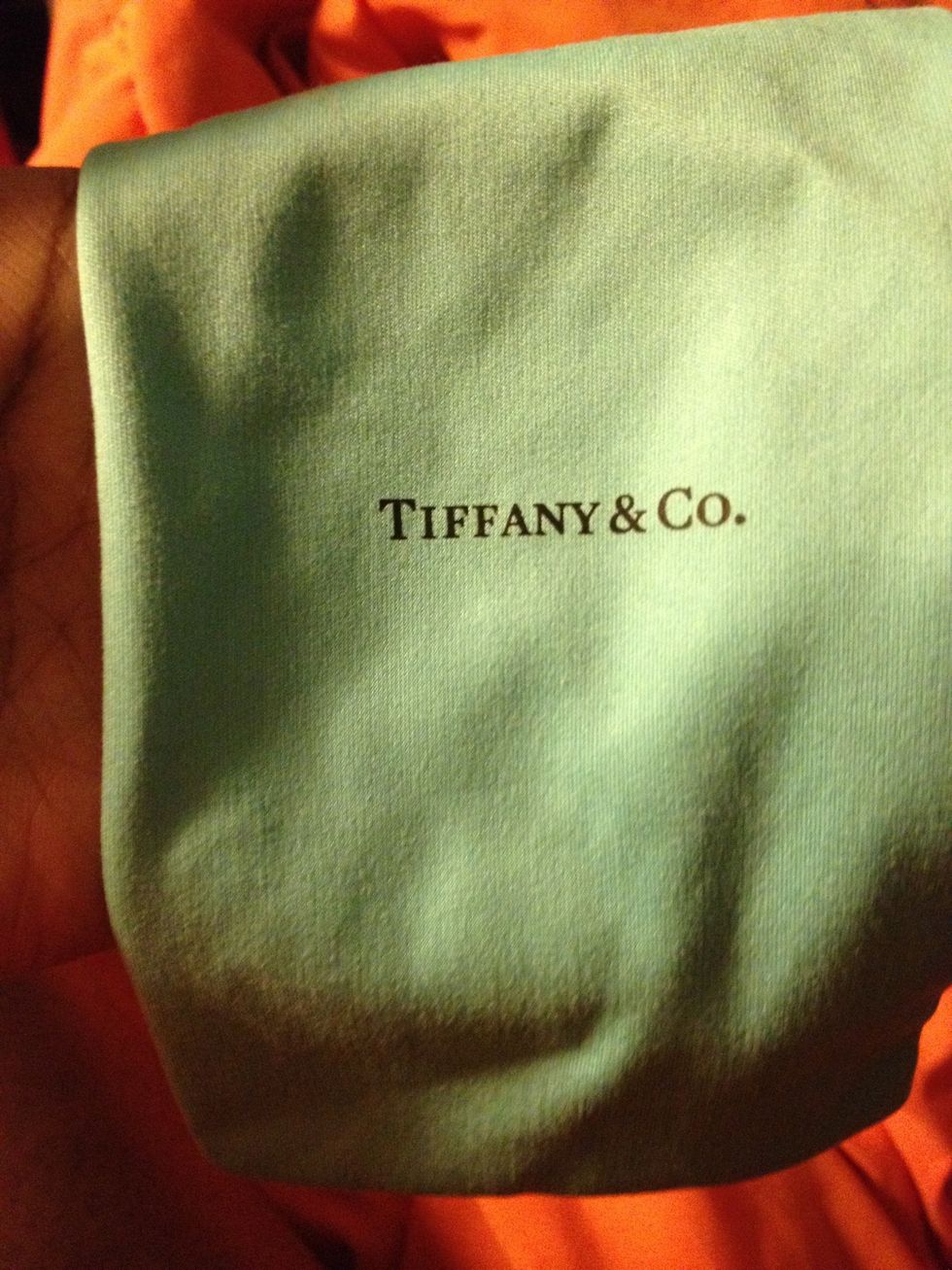 A bag for an eyeglass case. The cloth for the eyeglasses and this bag are the exact same material. If you cannot use your jewelry bag as a cloth, it's not real.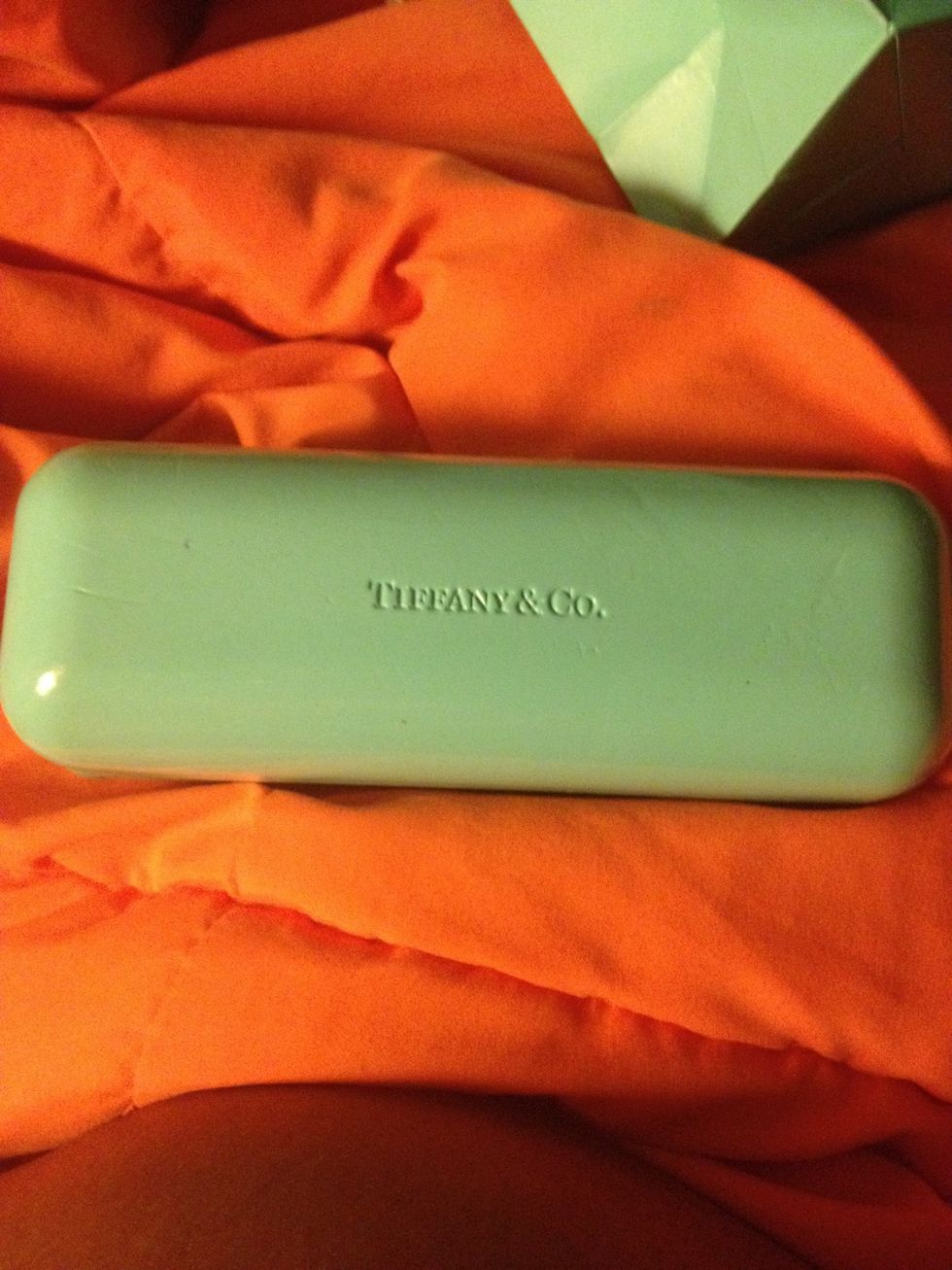 Tiffany eyeglass case. A little beat up because I've had it for a year or so. But the letters are made into the case, in fakes you usually the letters printed on.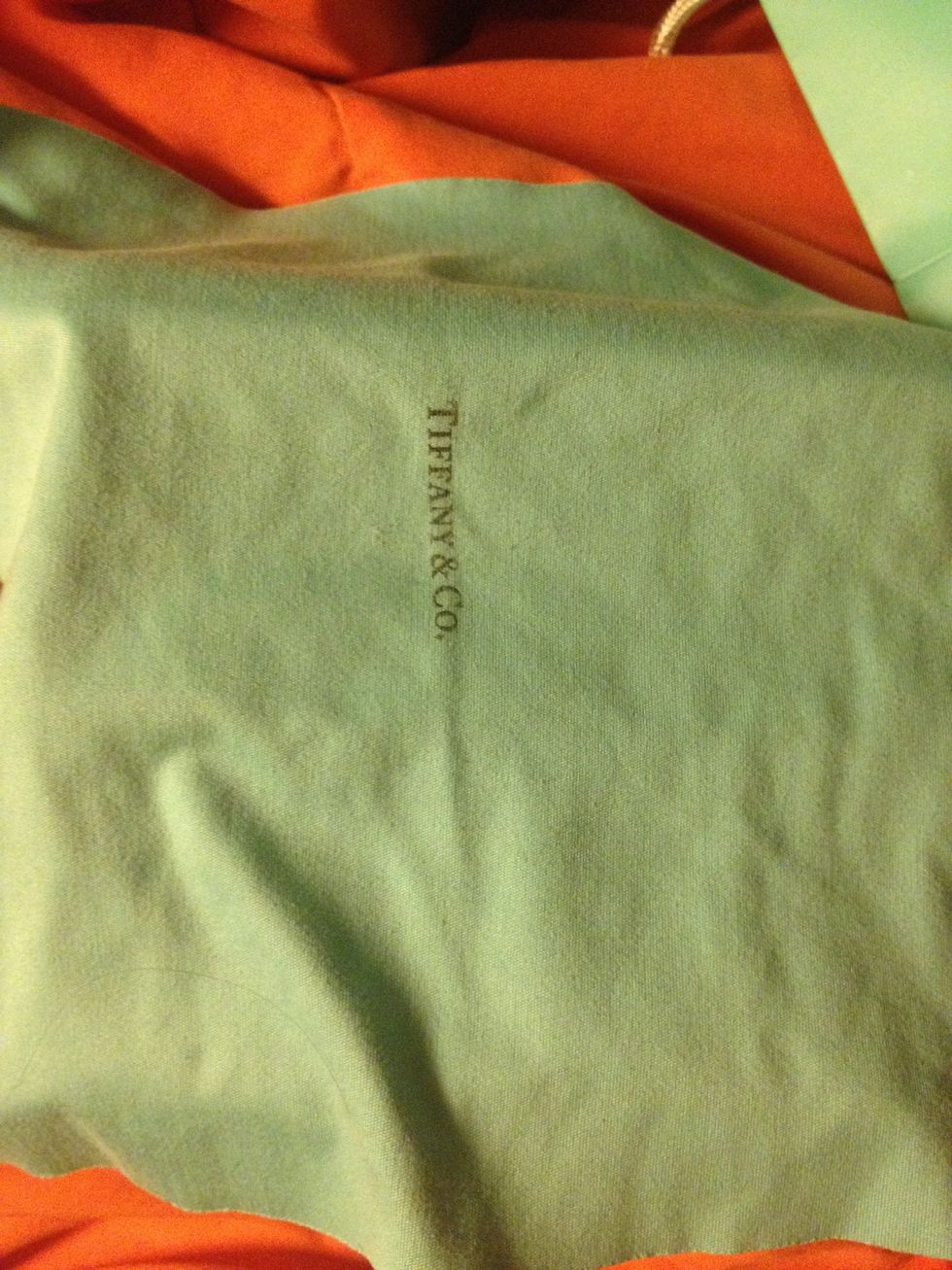 A cloth for my eyeglasses. Notice that it is the same color as the bag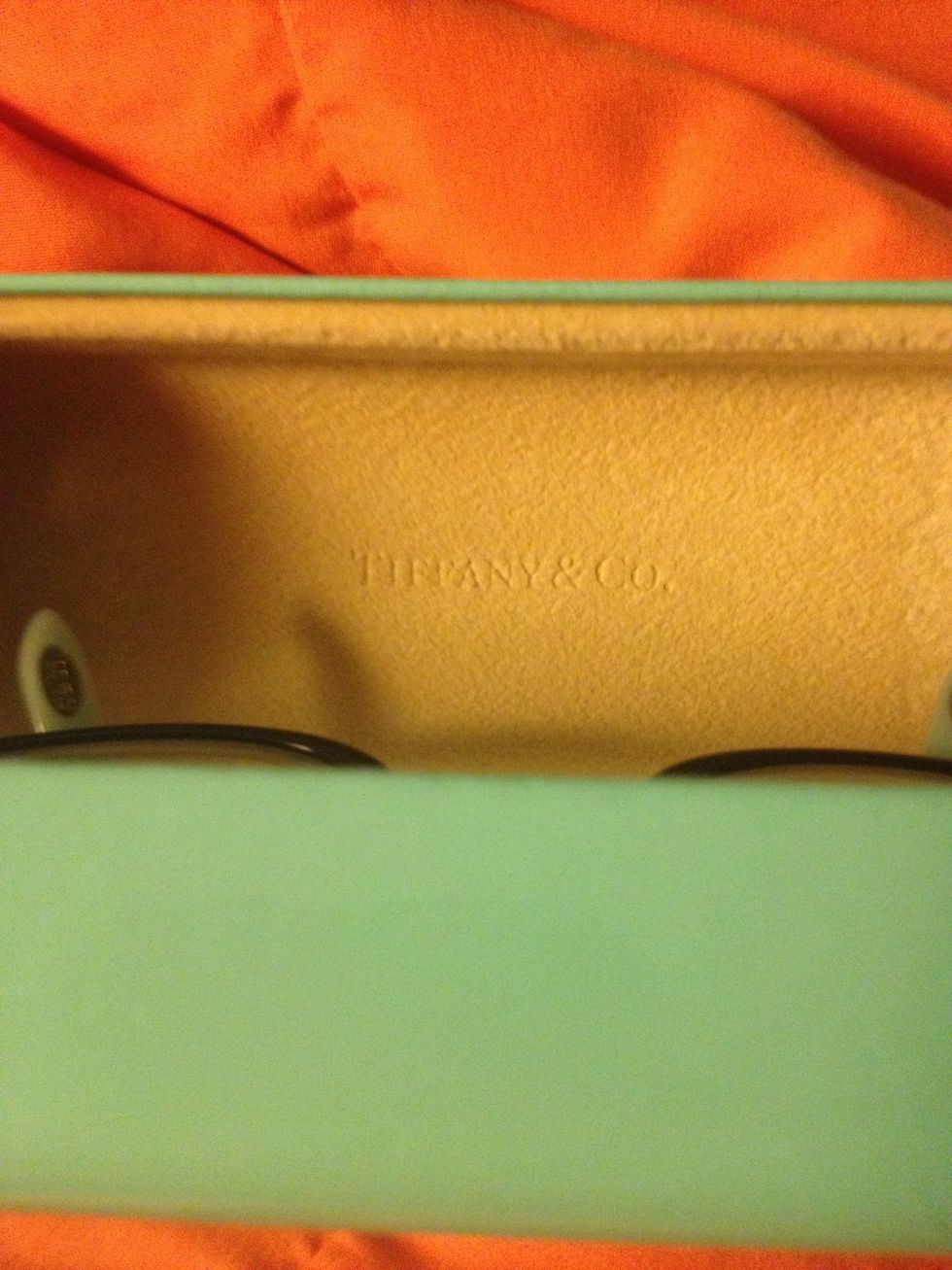 The inside of the case is suede and the company's name is made into the case.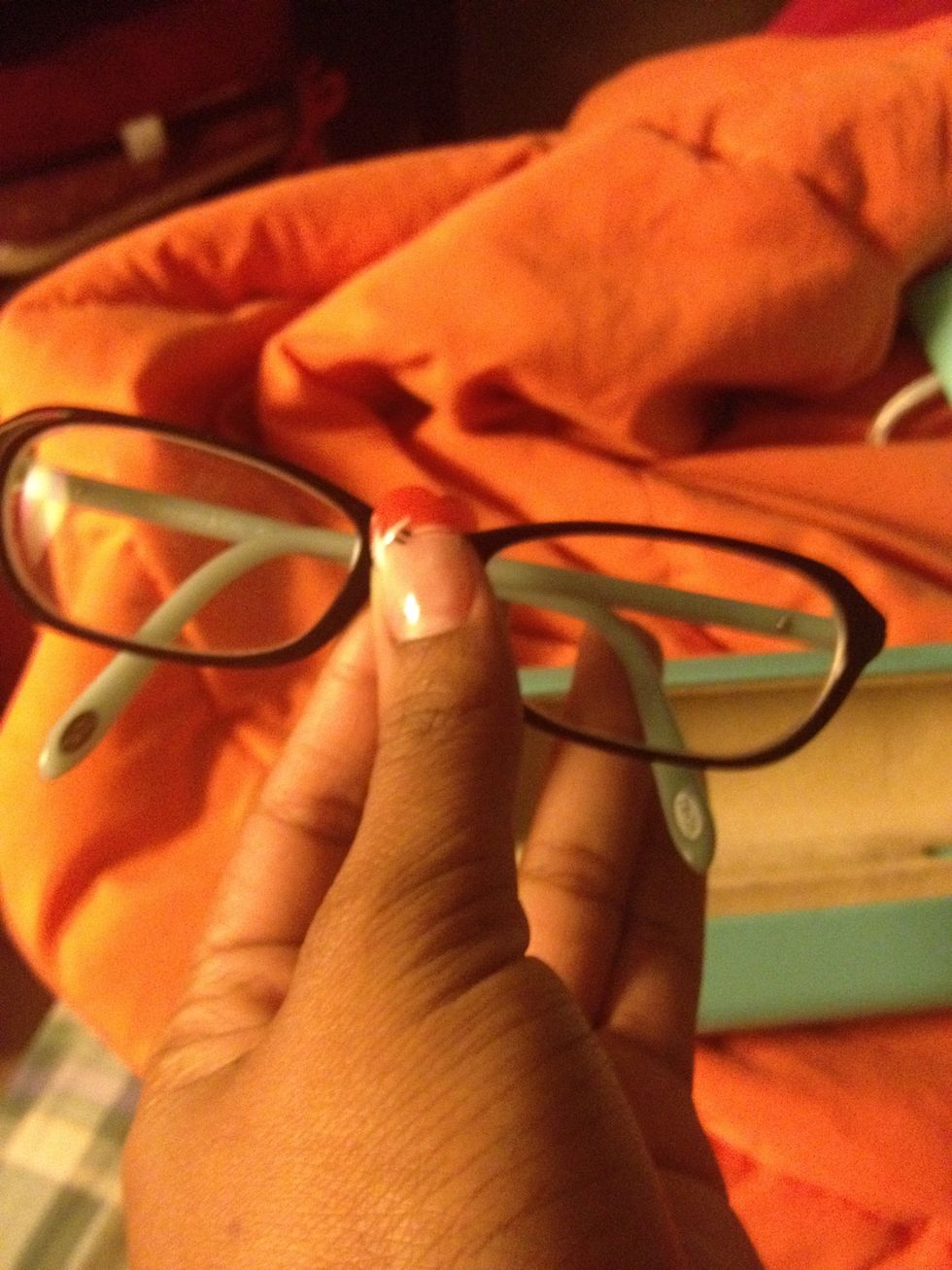 Real glasses. Notice that the arms and case are the same color.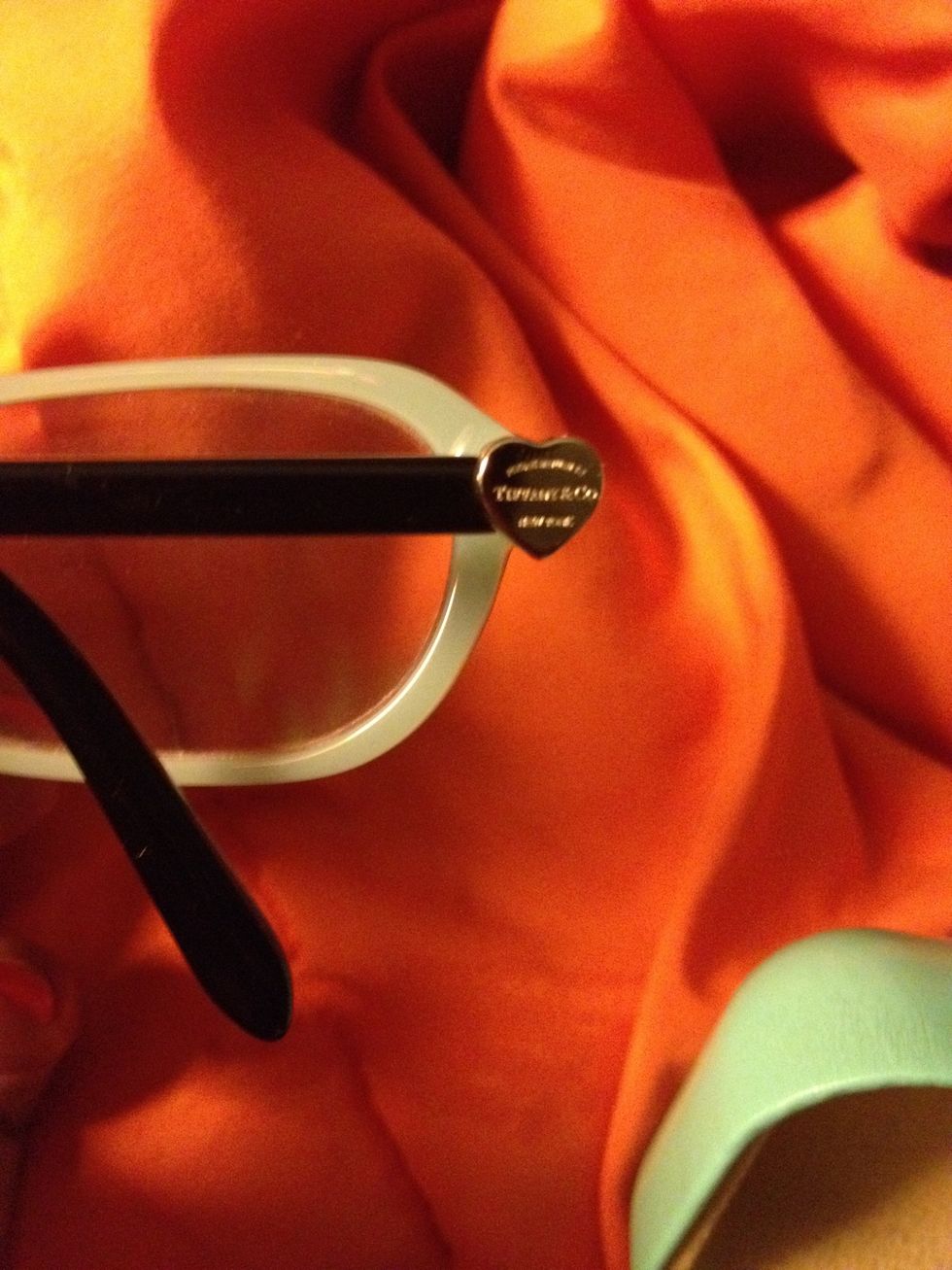 The Tiffany logo is ALWAYS on the part that connects the arms to the frame of the glasses.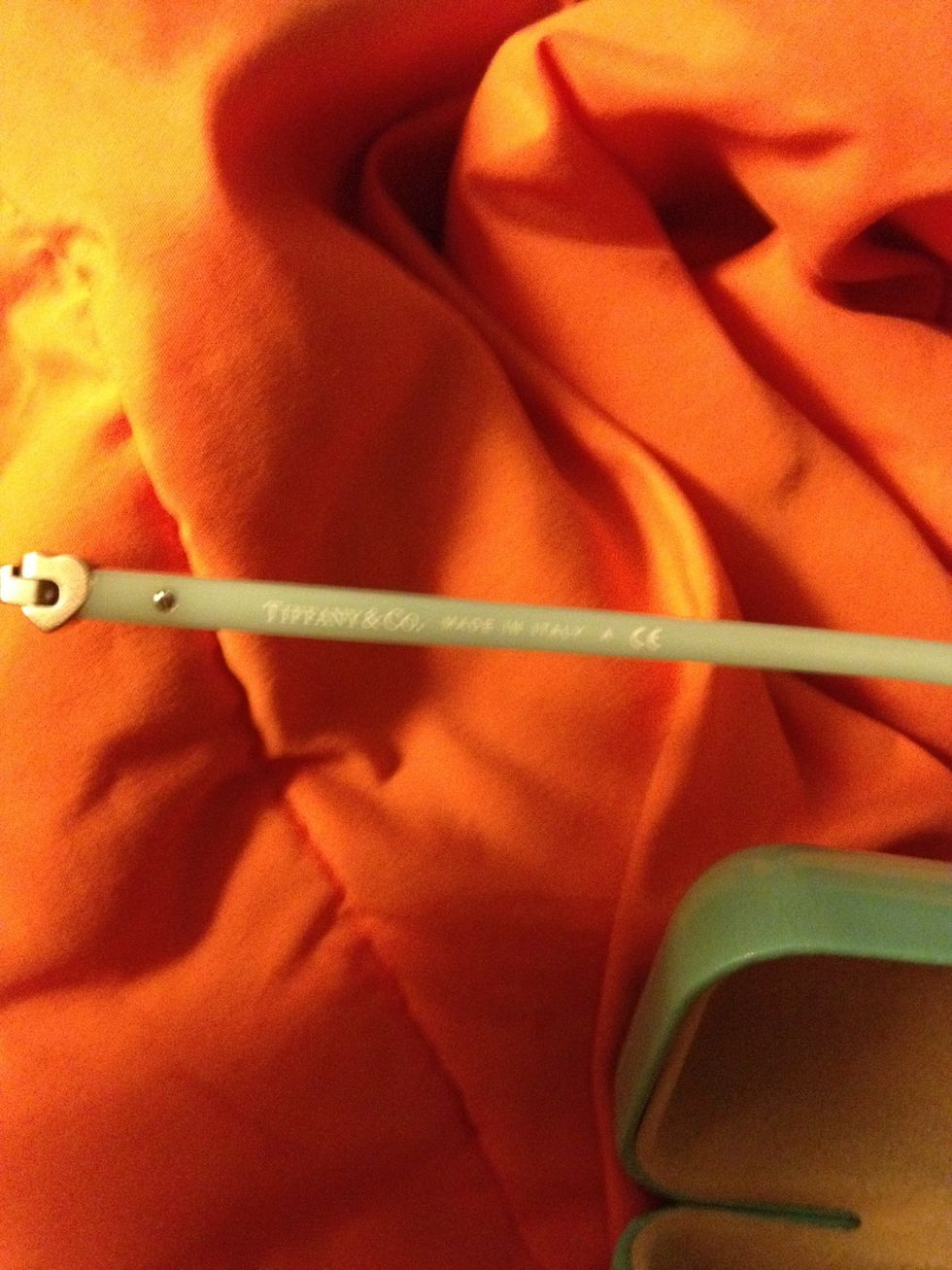 Tiffany is on the inside of the glasses
The product number. Sorry if it's a little blurry.
The front of the booklet that came with my glasses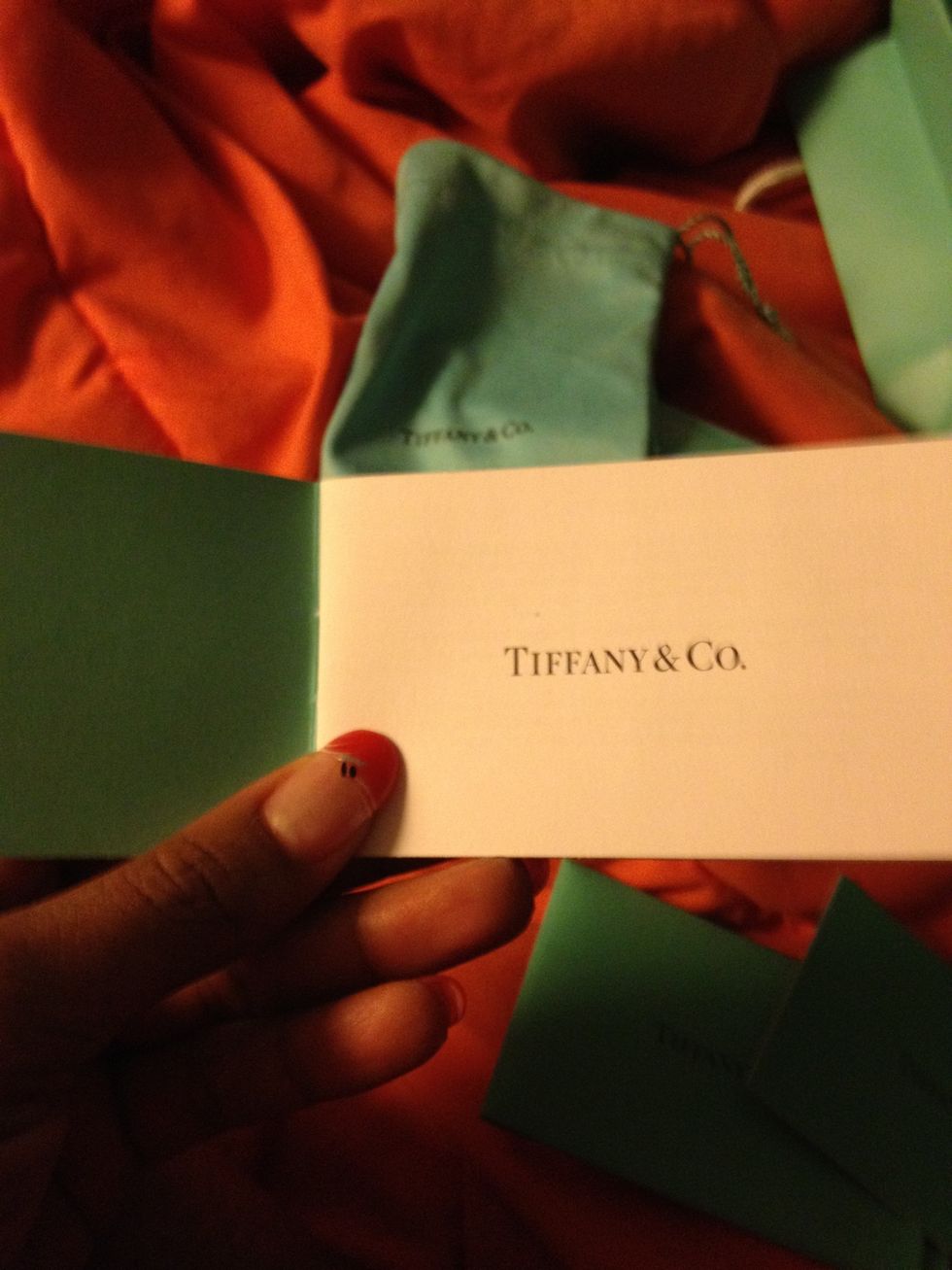 Front page. You should not see any staples on the inside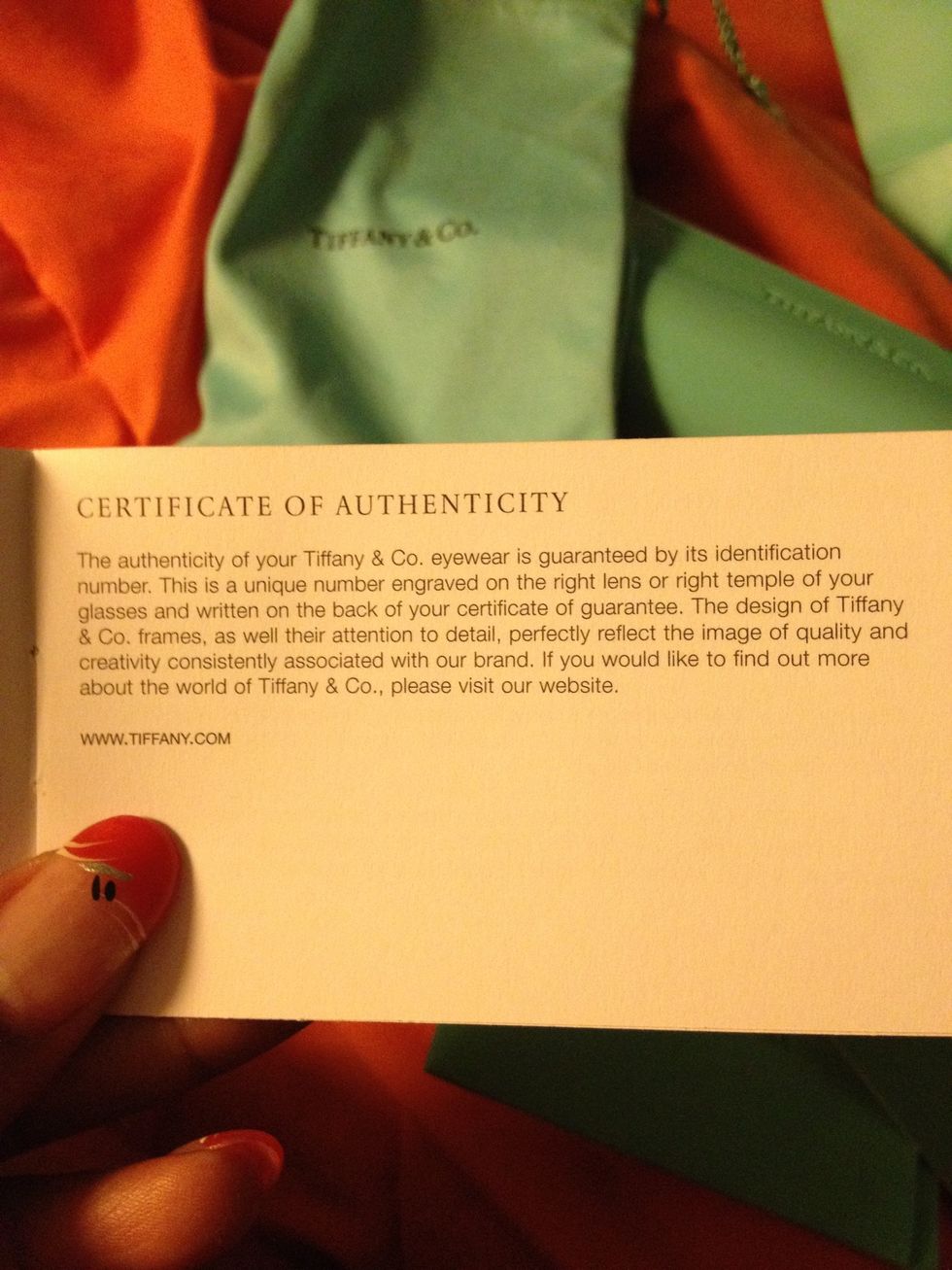 Certificate of authenticity. The certificate is in every language from Italian to Japanese. The jewelry should come with a booklet like this. The paper is very smooth. Be wary if you have rough paper.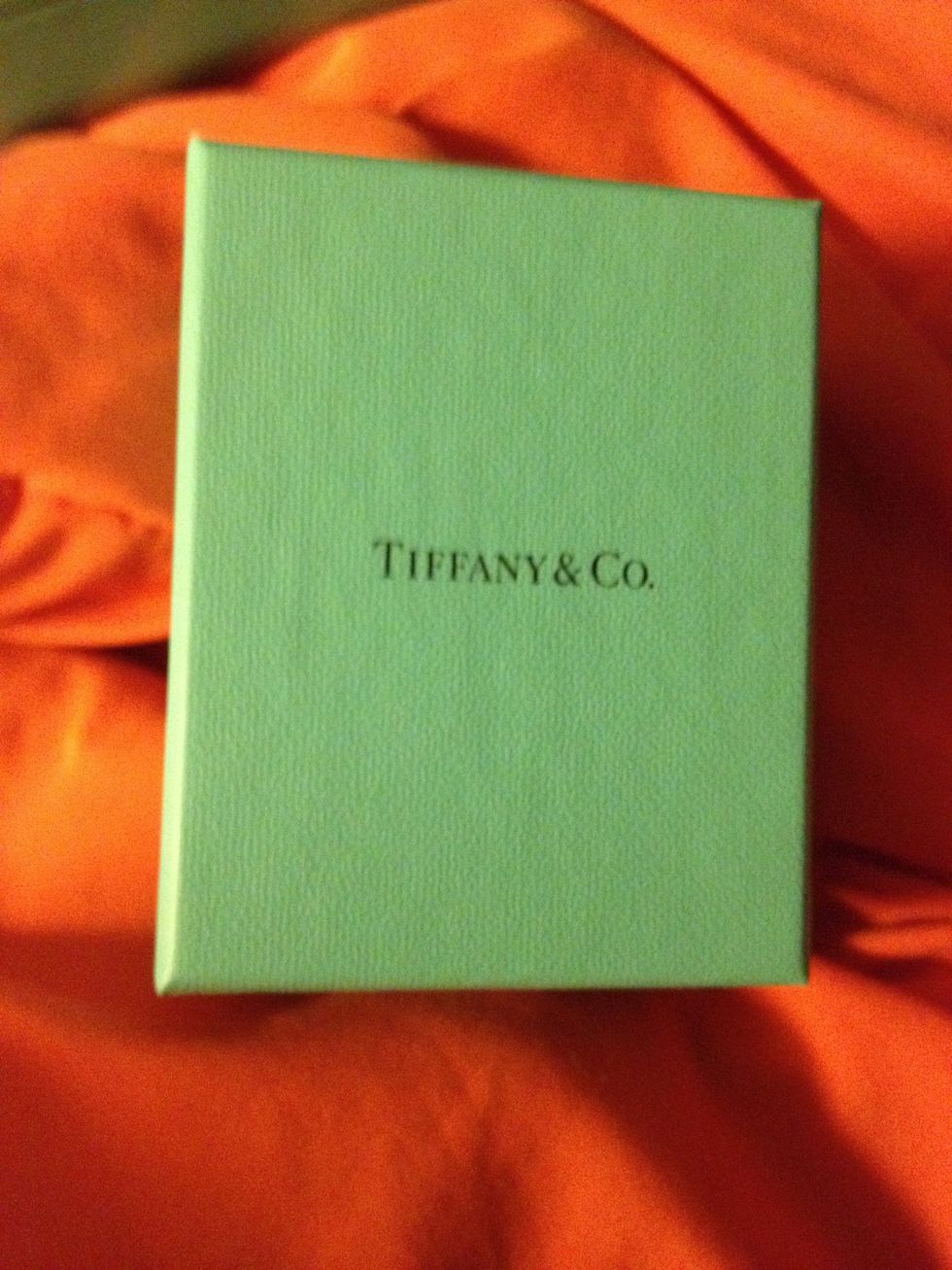 Tiffany jewelry box.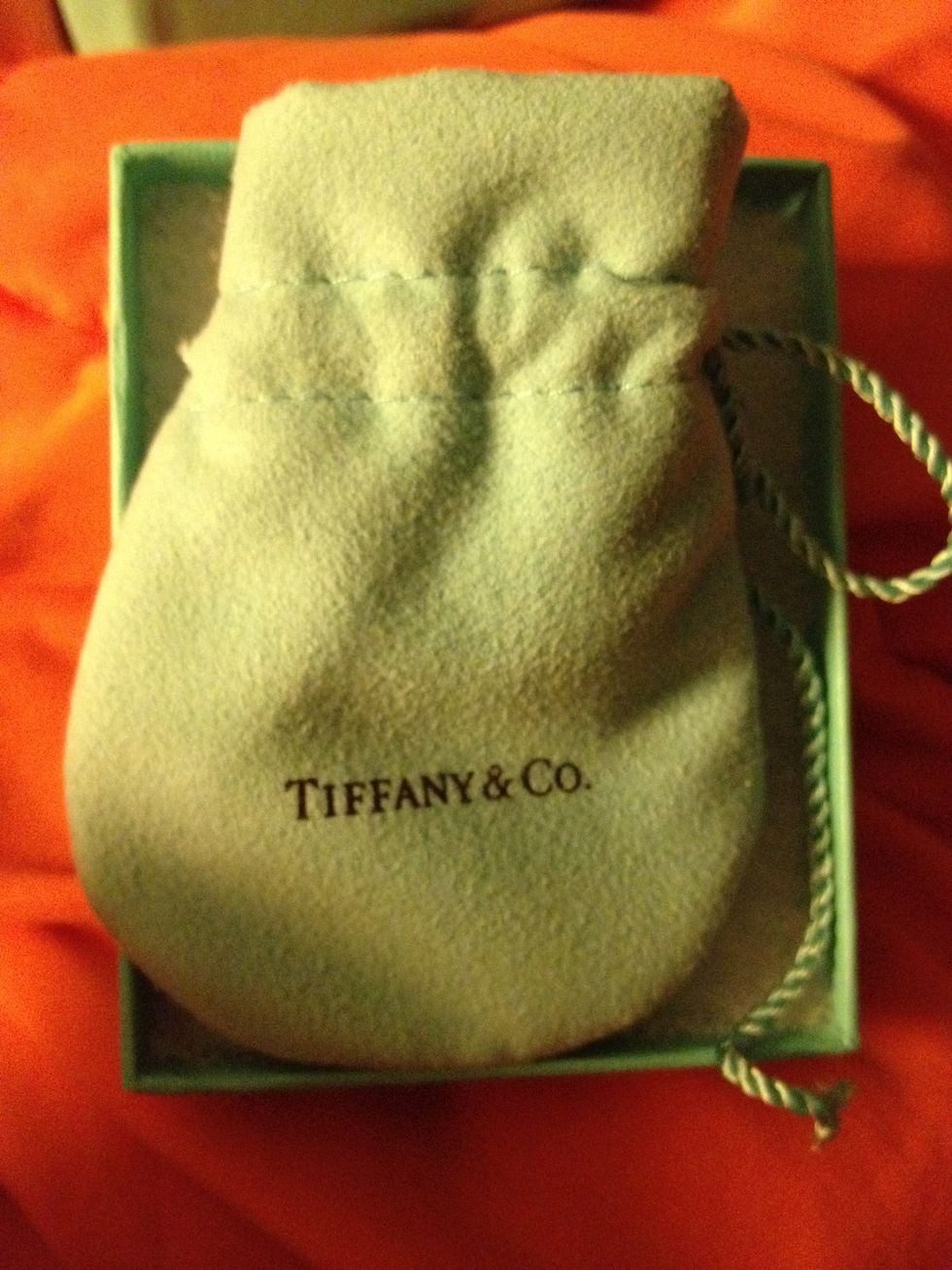 Tiffany bag for jewelry.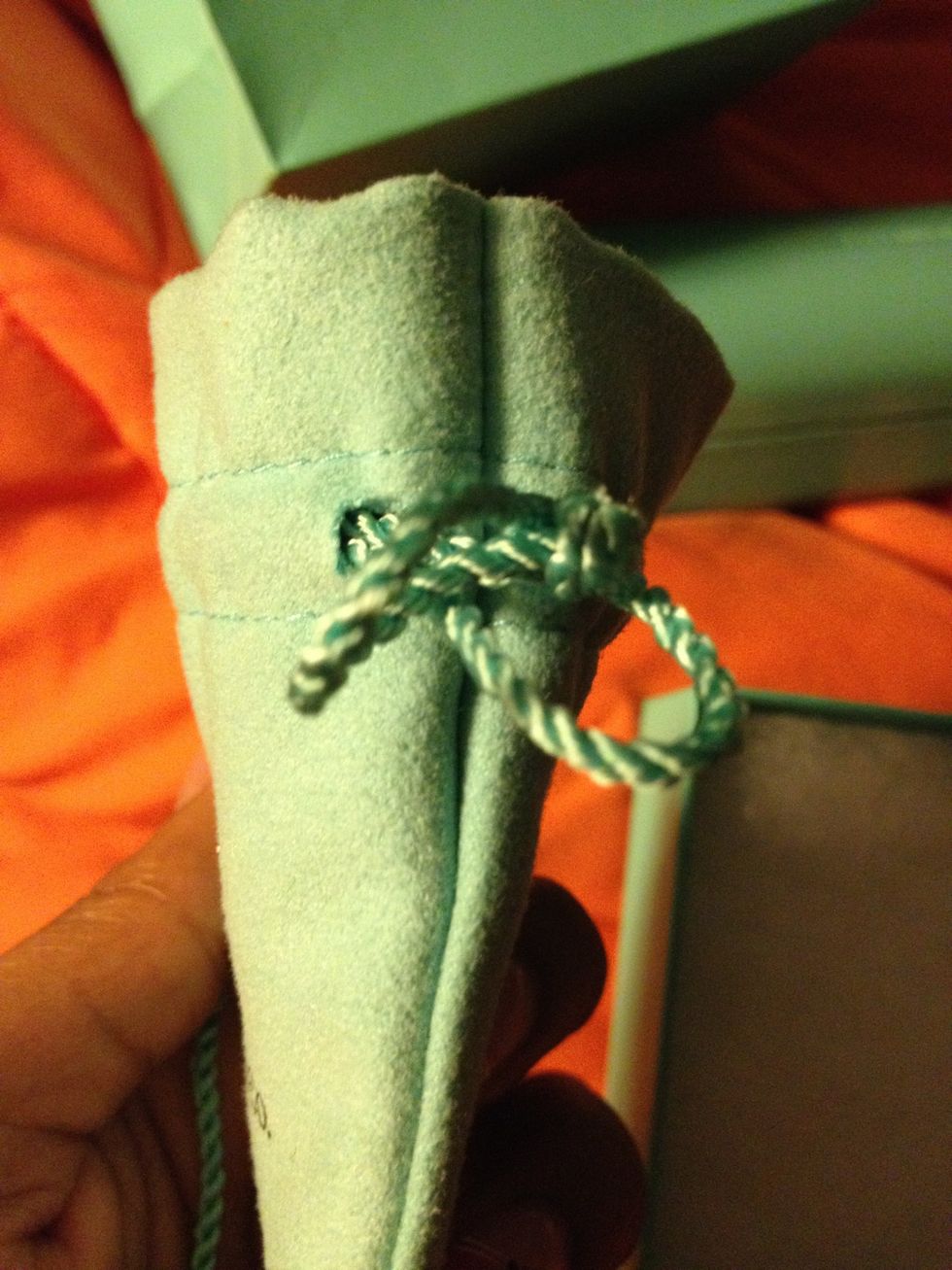 Close up of the double stitching and drawstring.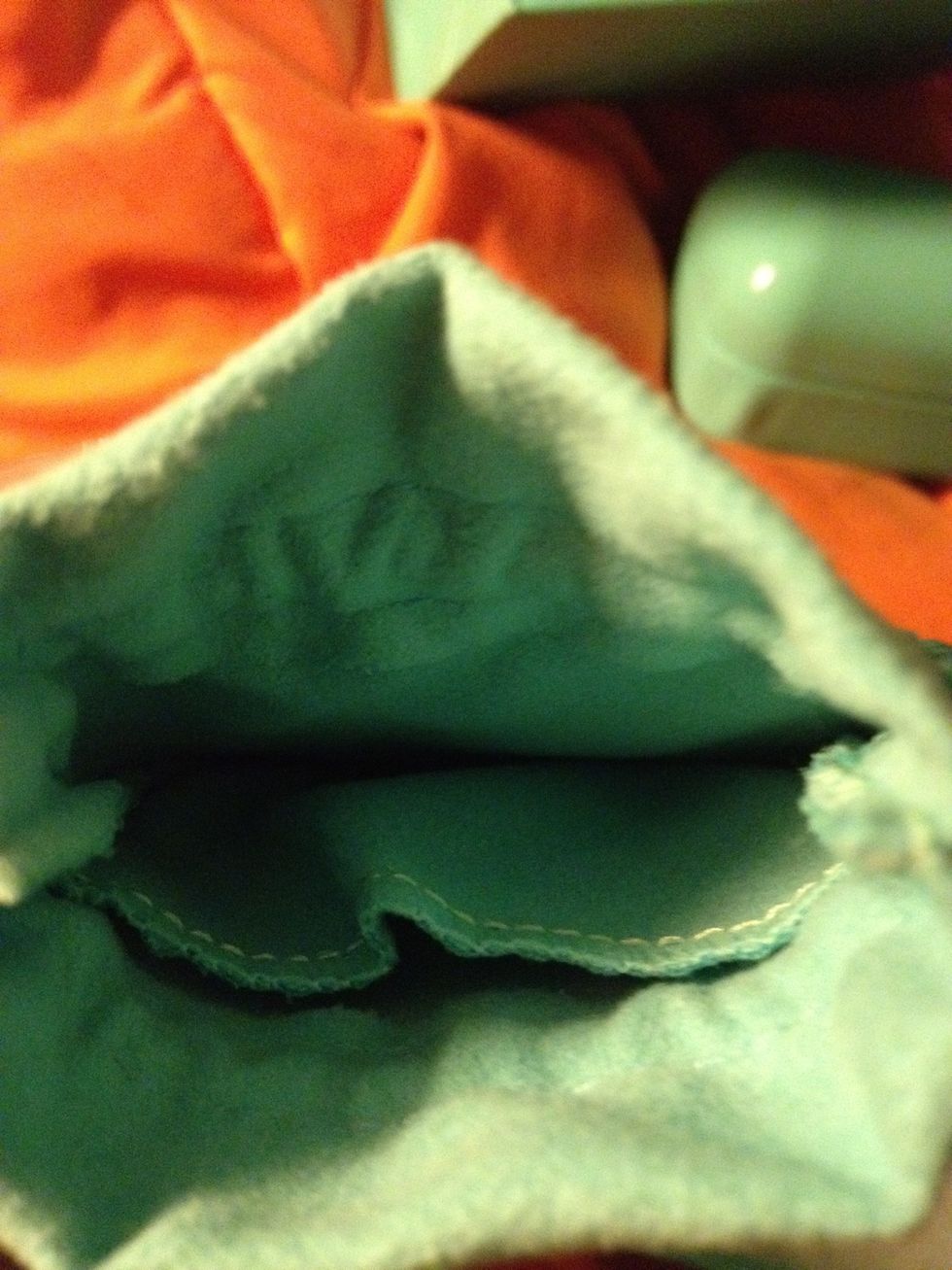 Inside the jewelry bag is a stitched pocket. If your bag does not have a stitched pocket, it could be a fake.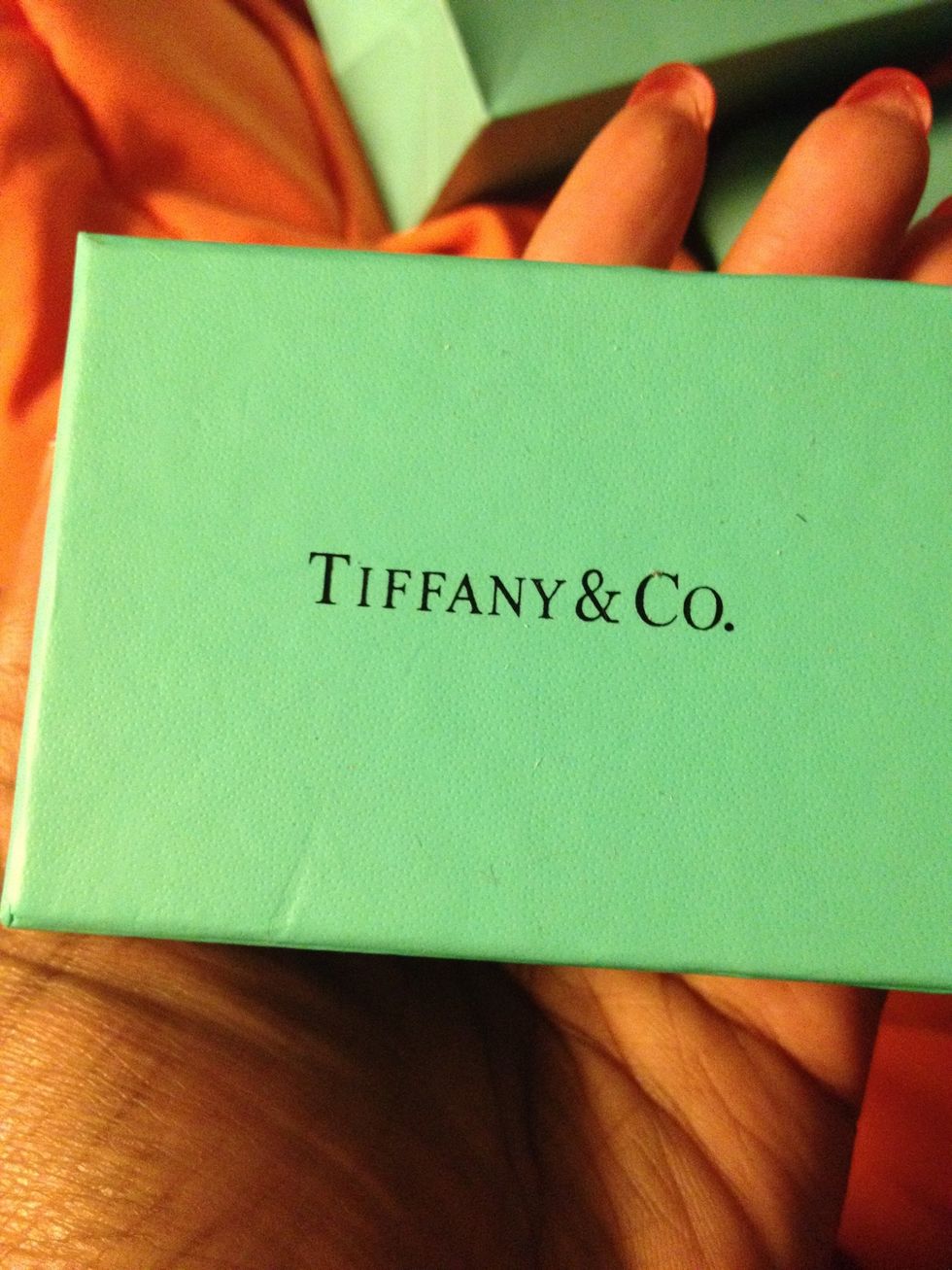 The fake box. It's a similar color but has more green in it than blue and the lettering is bigger.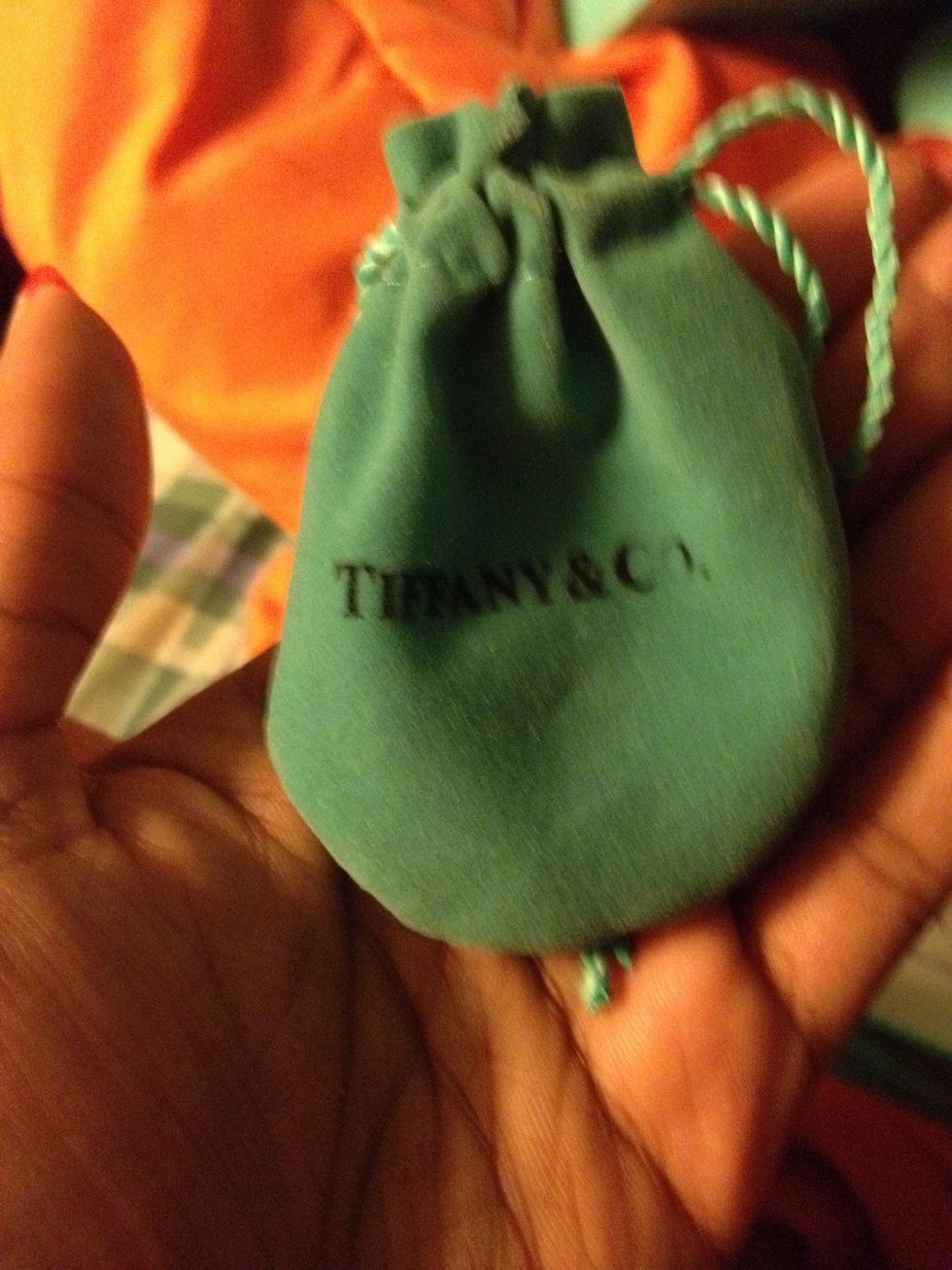 Fake bag. Different color and there is no stitching.
Side by side. The real Tiffany is much bigger and has double stitching. The fake one's 'co' is faded. The drawstrings are of a different length, real one is tighter and the fake one is loose.
Tiffany eyeglasses
Fake Tiffany bag
Real Tiffany bag
Washington, District of Columbia