How do you know if the Ray-Ban Aviator sunglasses that you are about to buy online are genuine ? Always ask the seller to use the youVerify app before you buy. Smarter Selling, Safer Shopping.
20454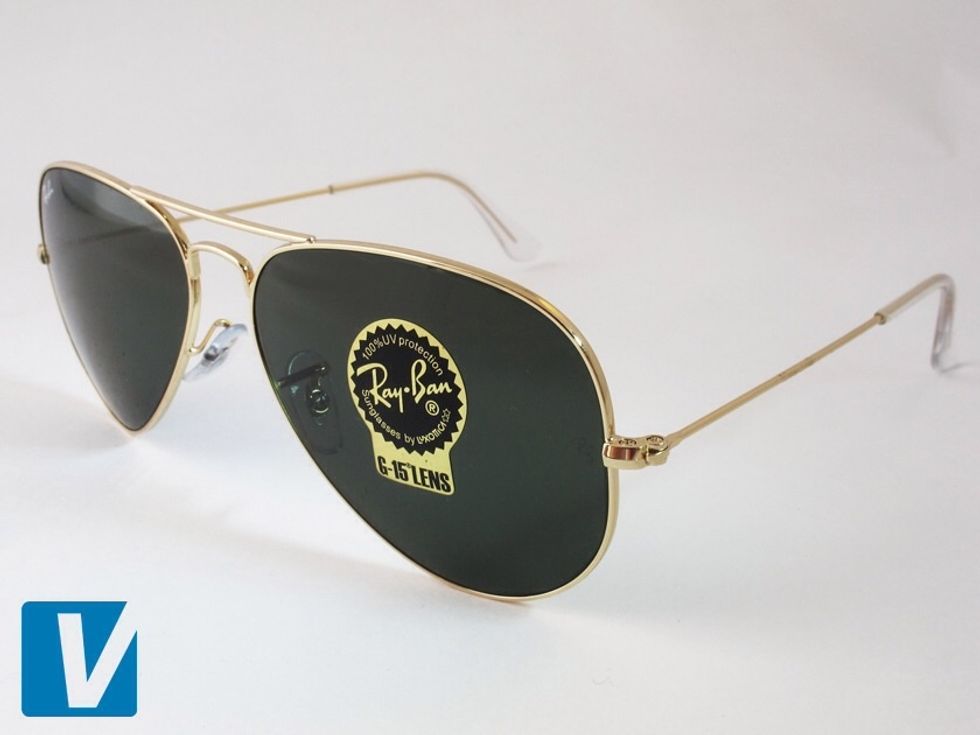 What identifying marks should you be looking for ?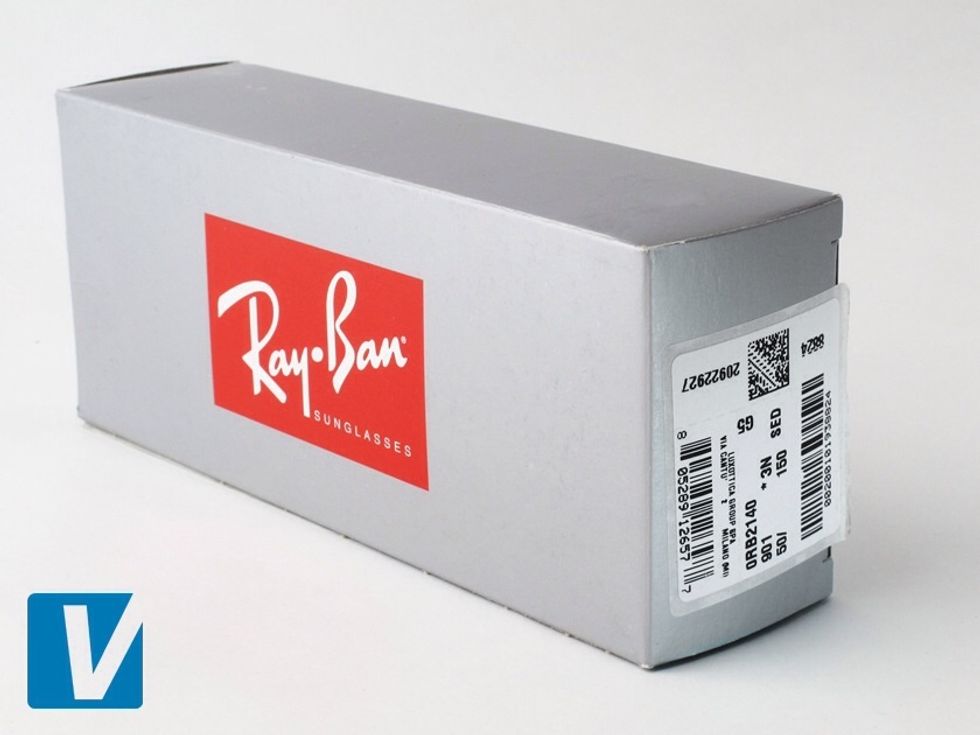 New Ray-Ban sunglasses are packaged on a branded retail box. Check the print colour & image quality carefully. Be aware that genuine packaging can accompany counterfeit sunglasses.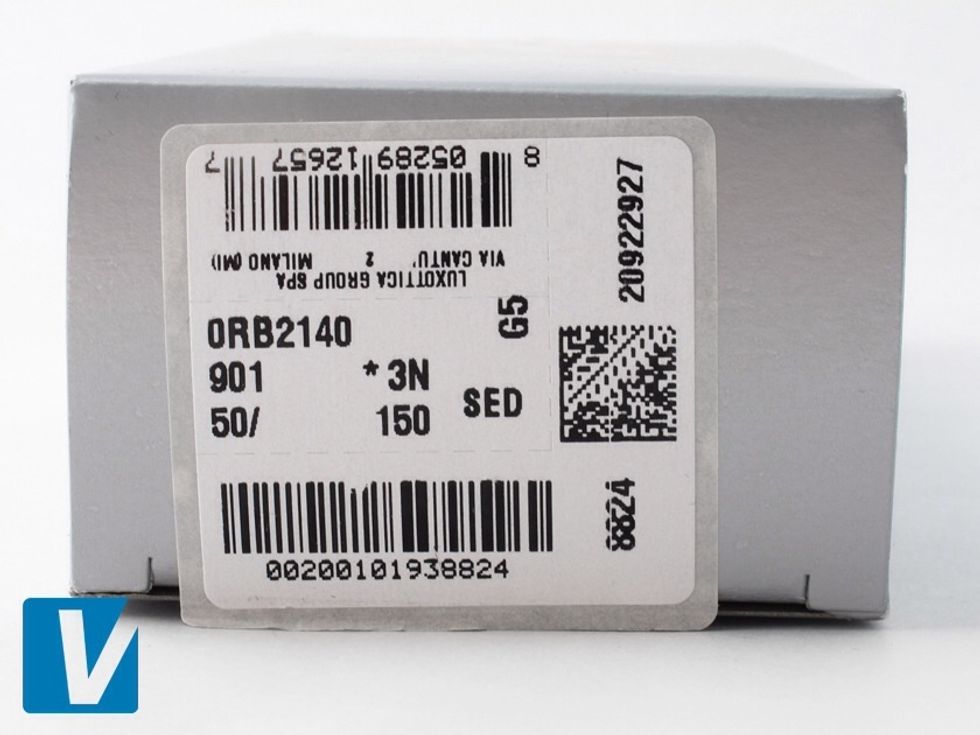 The retail box label details manufacturer information, barcode, model name, frame & lens description. Check that these details match the details on the sunglasses themselves & on any paperwork.
Ray-Ban Aviator sunglasses are packaged in a brown case with the logo written in black font. Note the registered trademark R's & the two stars. Also check that the popper is engraved.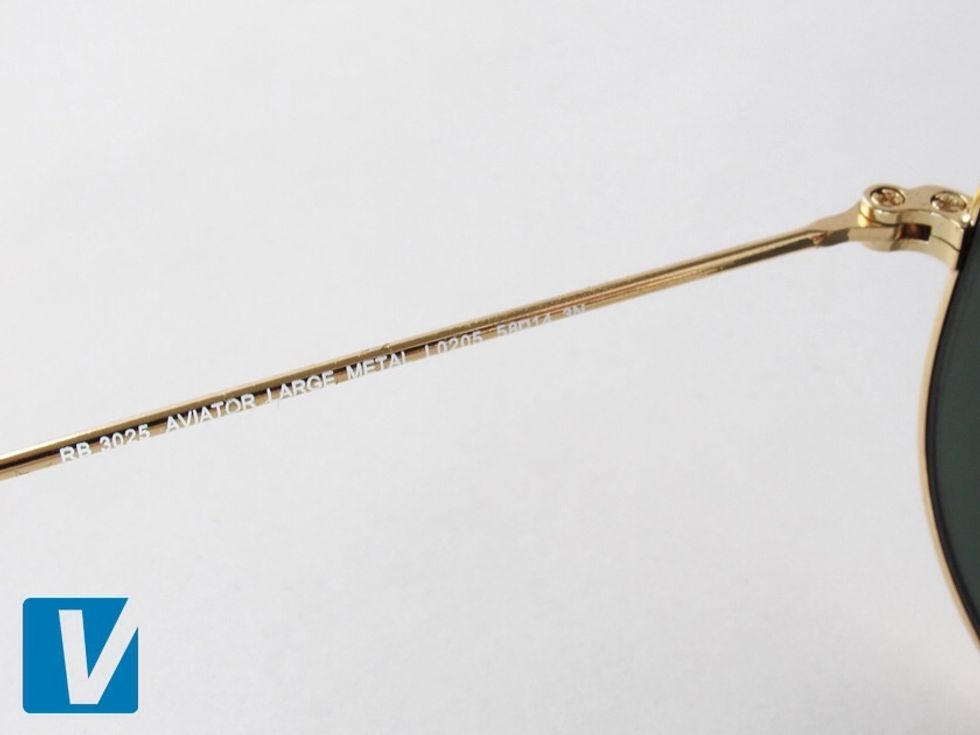 The inside left temple arm features the model name, number & sizing details. Check for any errors in spacing, size or alignment.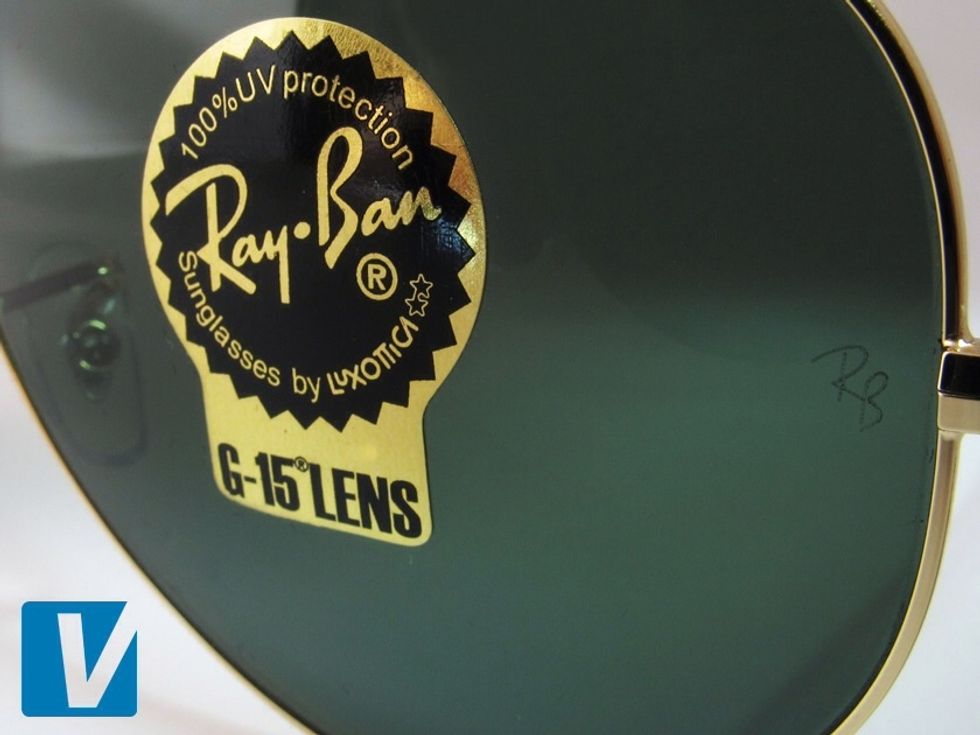 If new, Ray-Ban Aviators should feature a lens sticker. Check that the registered trademark R's are present & in the correct positions.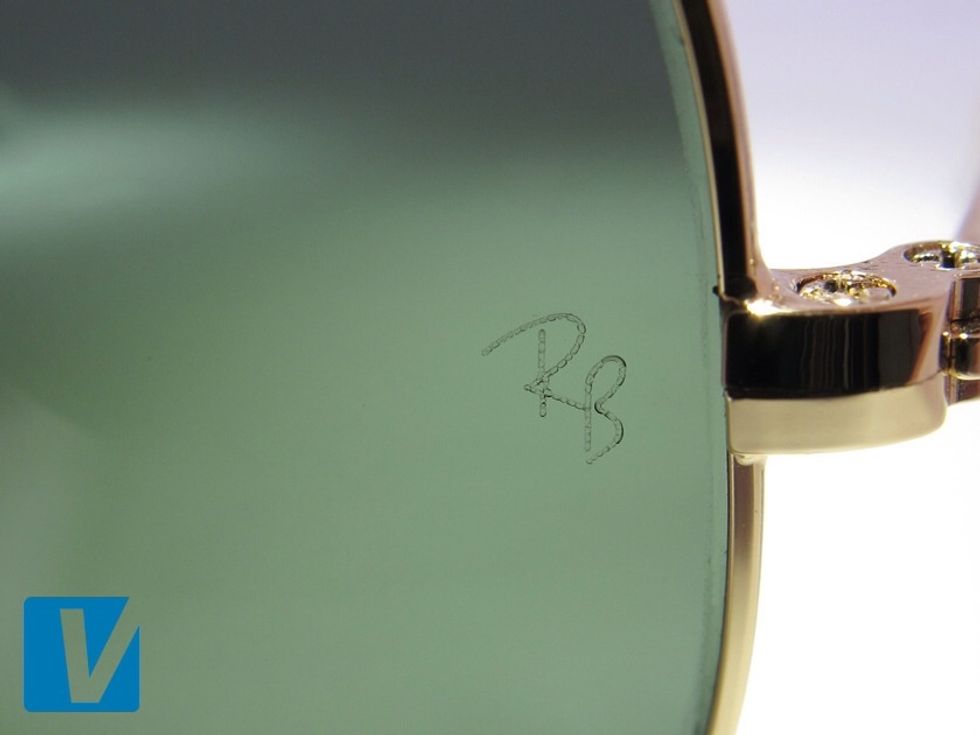 New Ray-Ban sunglasses feature a small 'RB' etched on the left lens just below the hinge. Compare the position, size & font very carefully. Pre 2000 models feature 'BL' for Bausch & Lomb.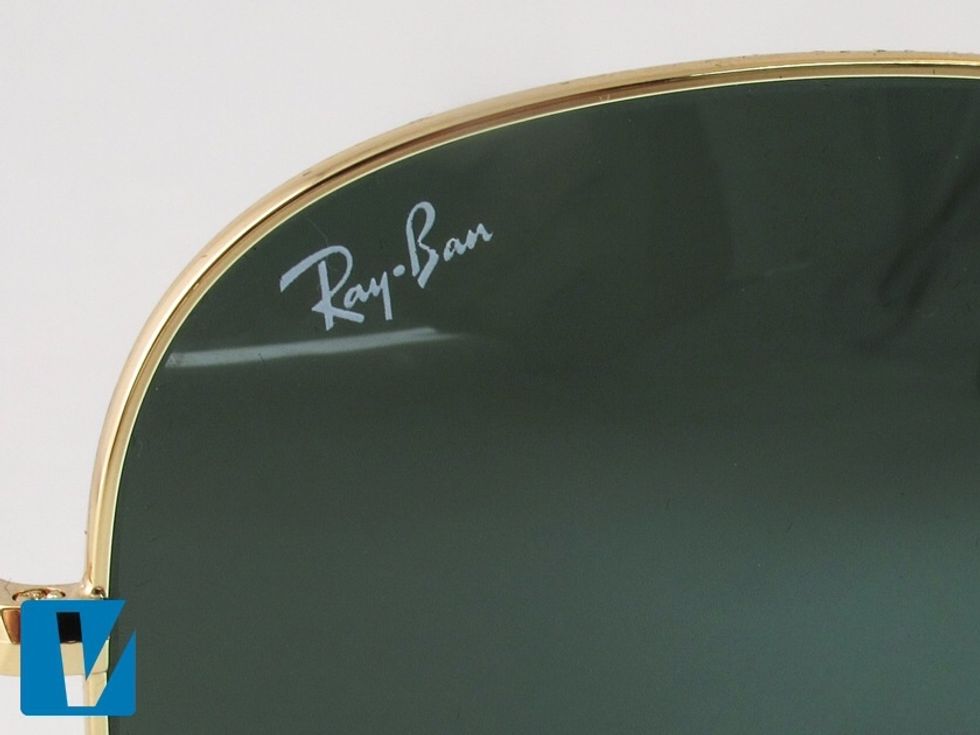 The Ray-Ban logo is featured on. Again check the size, position, font & clarity carefully. The logo should not peel or flake.
Ray-Ban Aviator temple hinges are attached with Phillips screw head (crossed) screws.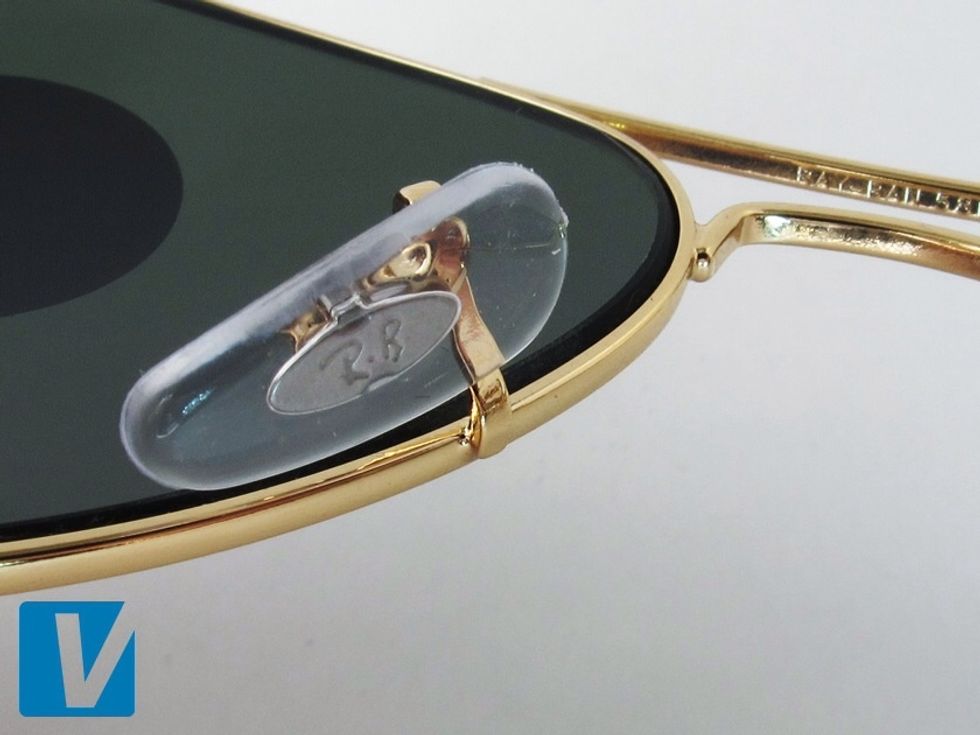 The letters 'R.B' can be found under the clear resin on the oval shaped nose pad. Check the position, size & shape carefully.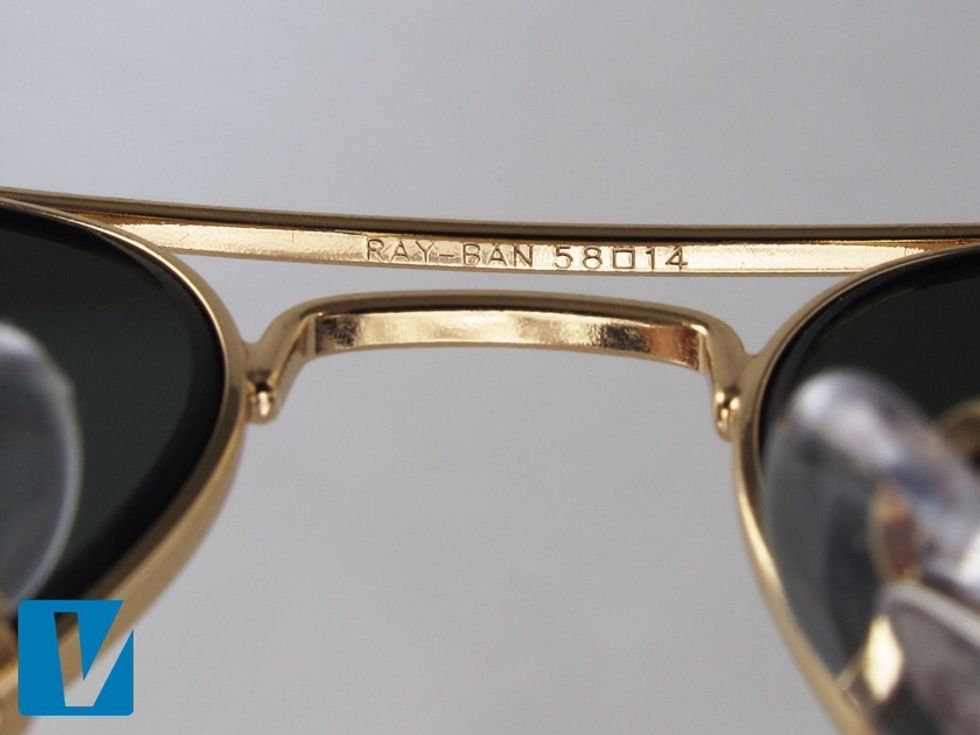 The word 'Ray-Ban' followed by the size code are located on the underside of the metal nose bar. Check that the code matches the size code detailed on the inside left temple arm.
The creator of this guide has not included tools