How to identify genuine nike air jordan 3 sneakers
How can you tell if the pair of Nike Jordan 3's that you are about to buy online are genuine? Follow these 9 simple steps to verify the authenticity of your purchase.
5989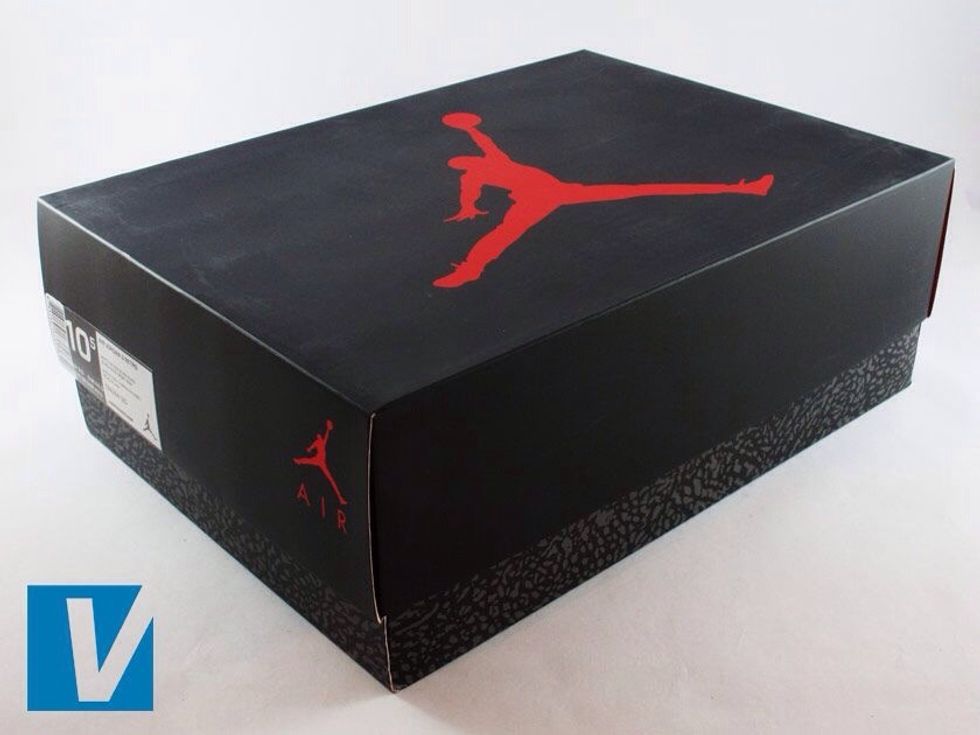 New Nikes are boxed in a strong shoe box usually featuring the logo on the lid and side. Color and style of box varies according to style and year.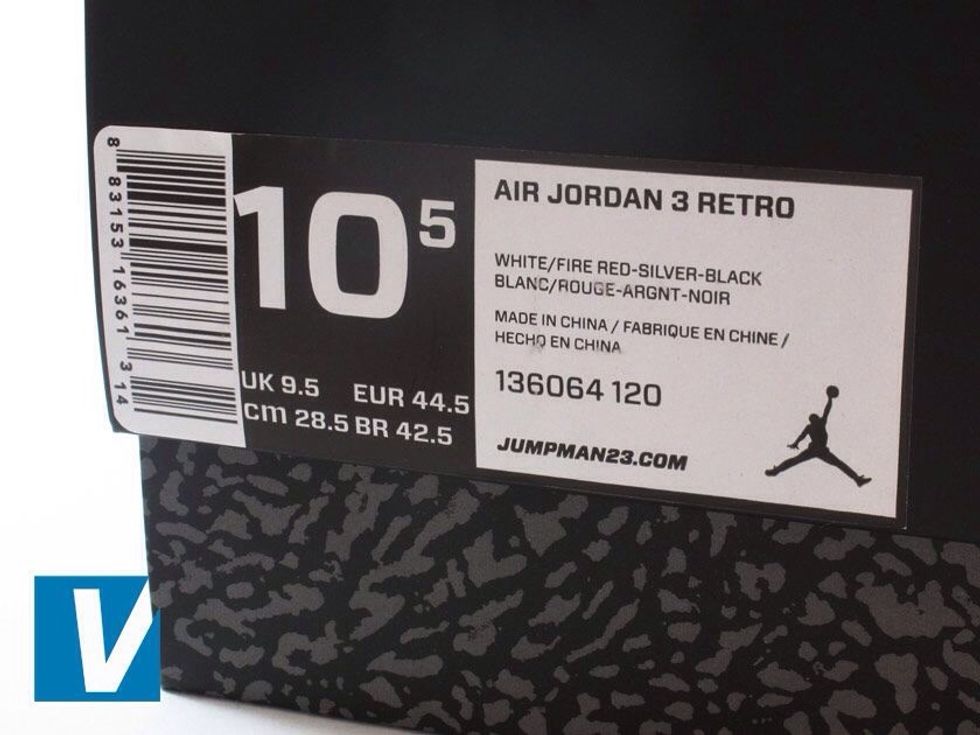 Nike retail boxes feature a label on one side detailing style name, size, colour, country of manufacture and a style number. The style number is usually 9 digits long.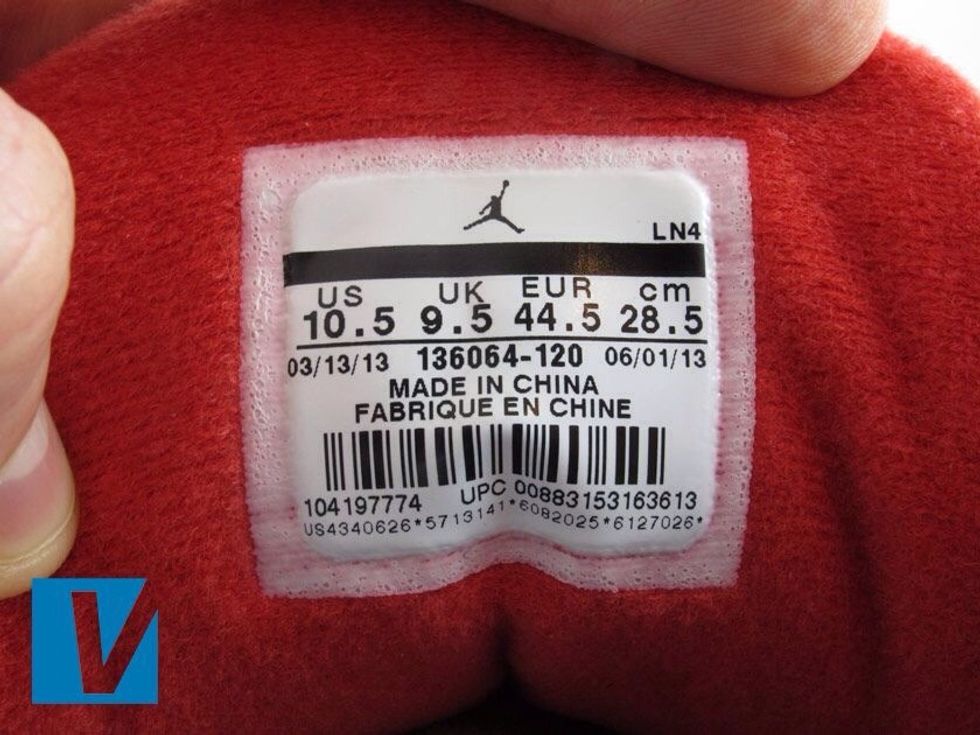 Inside label details vary depending on year, country of manufacture and style. Check that the tail of the Q in FABRIQUE starts inside the circle.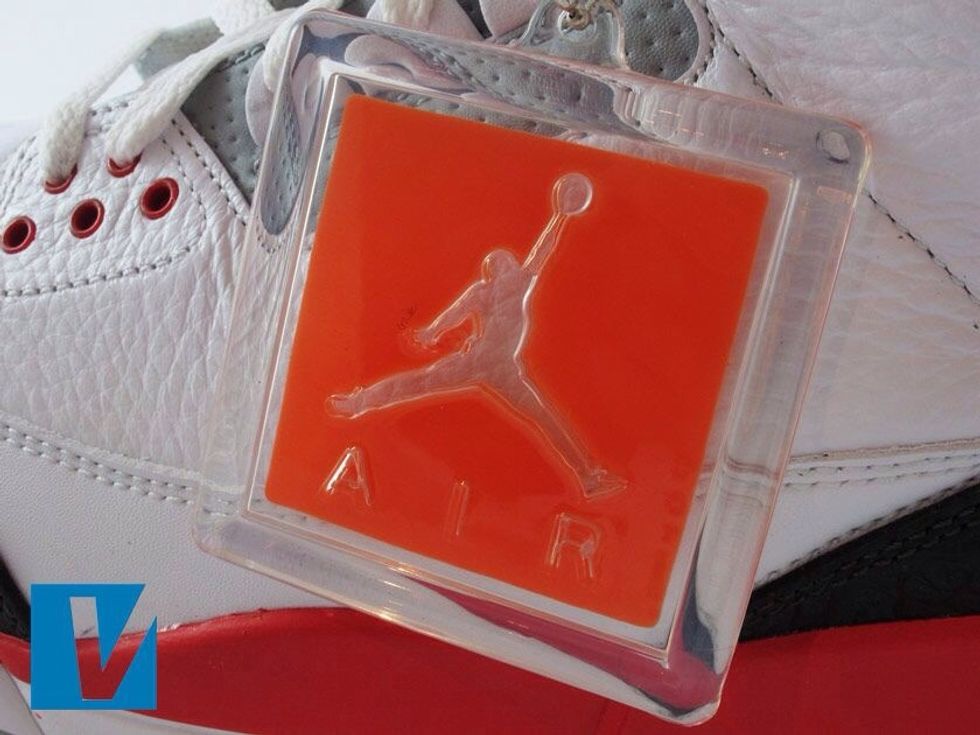 New Jordan 3 Retro's come with a clear tag with embossed Jumpman and AIR logos. Check that the quality and finish is excellent and the Jumpman logo is correctly proportioned.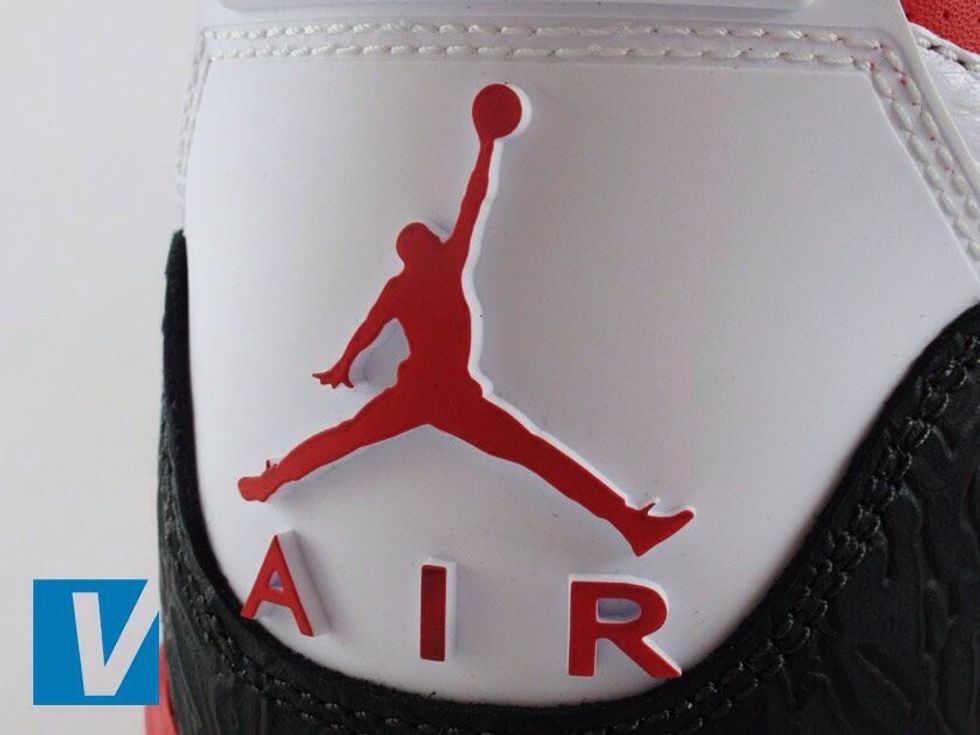 New Jordan 3's feature an embossed Jumpman logo on the heel. The quailty and finish of the logo and the edges will be sharp and neat.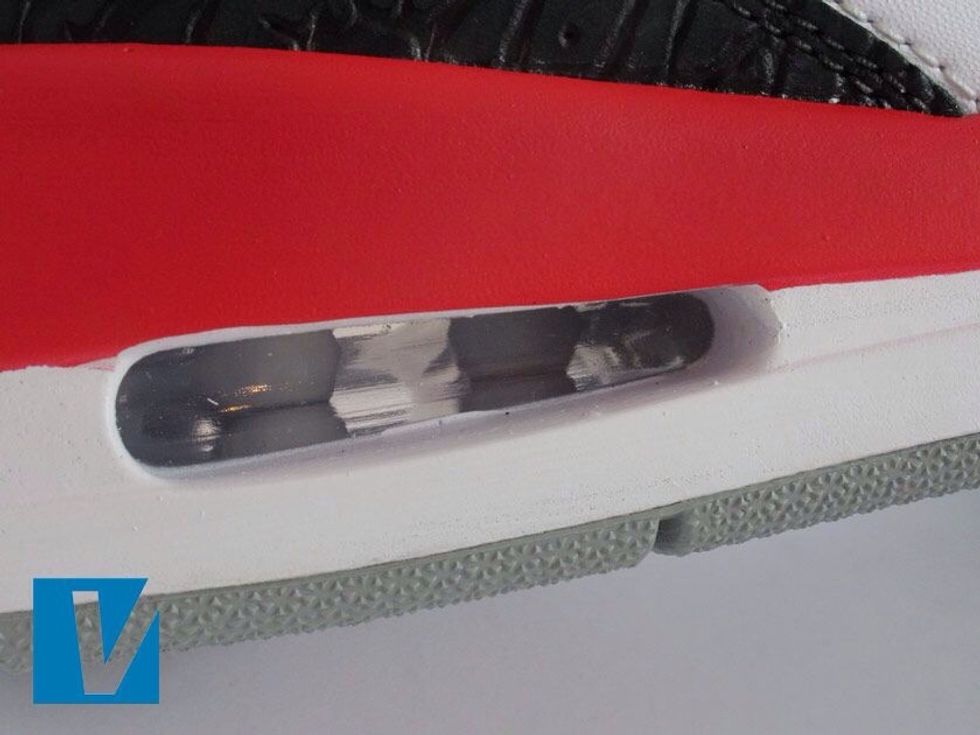 Nike Jordan 3's will have the Max Air Archsupport technology. Make sure the photo provided shows the Archsupport air cushion and that the air "bubble" is clear and of high quality.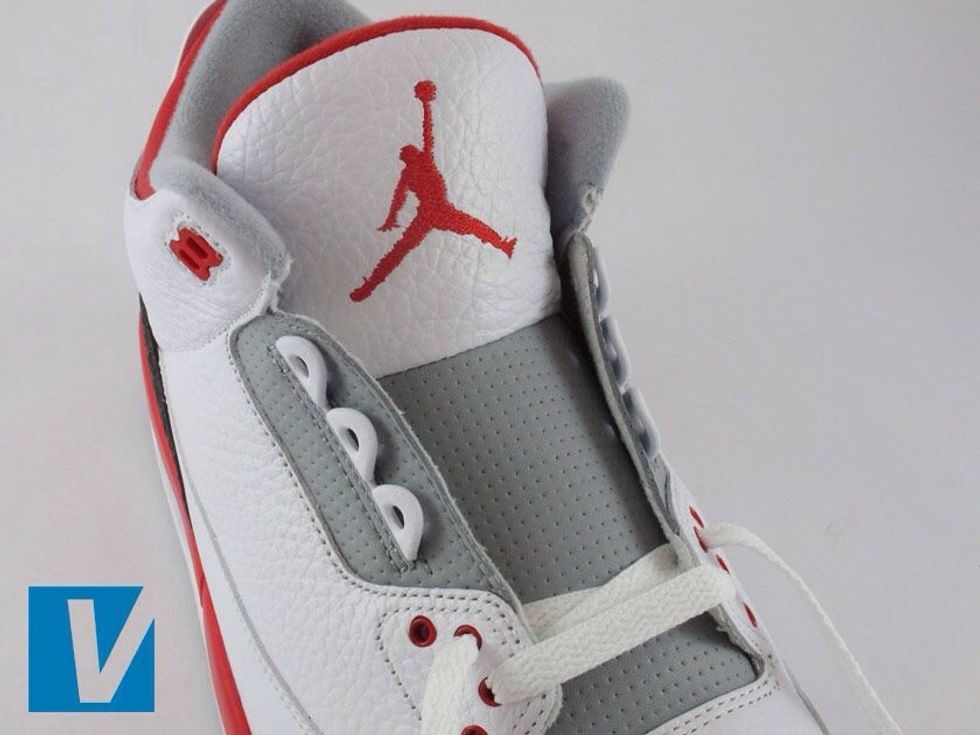 The tongue of new Jordan 3's is in two sections made of different fabrics. The top section has a Jumpman logo embroided into it. Check that the top edges of the tongue has rounded corners.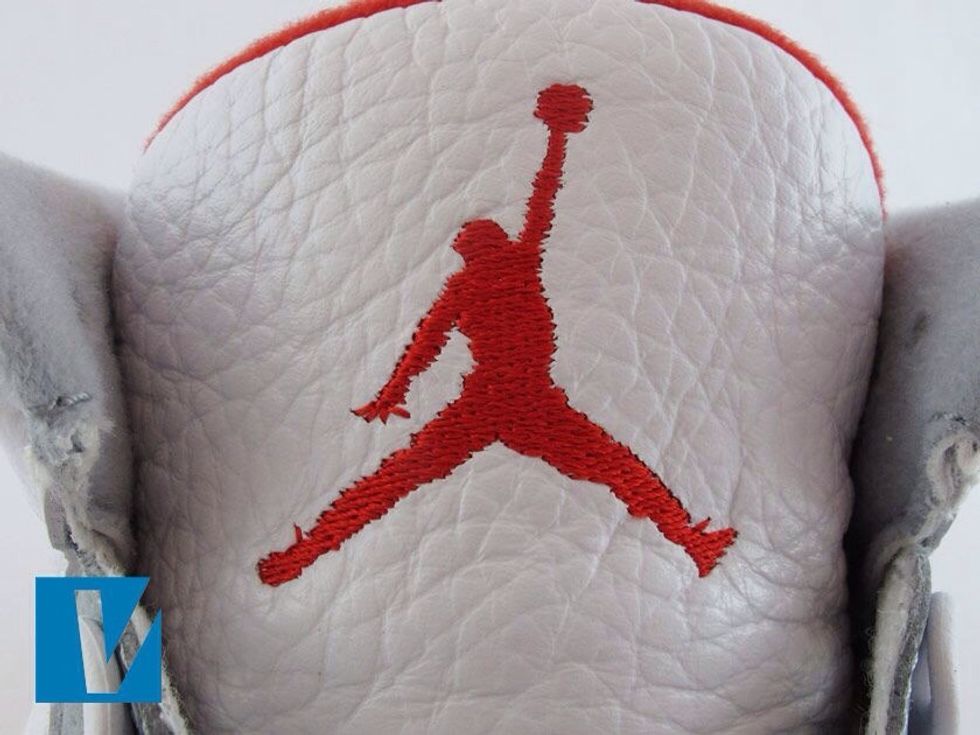 A Jumpman logo is located on the upper of the tongue of Jordan 3's. Check that the proportions of the Jumpman are correct and that the embroidery work is neat and cleanly finished.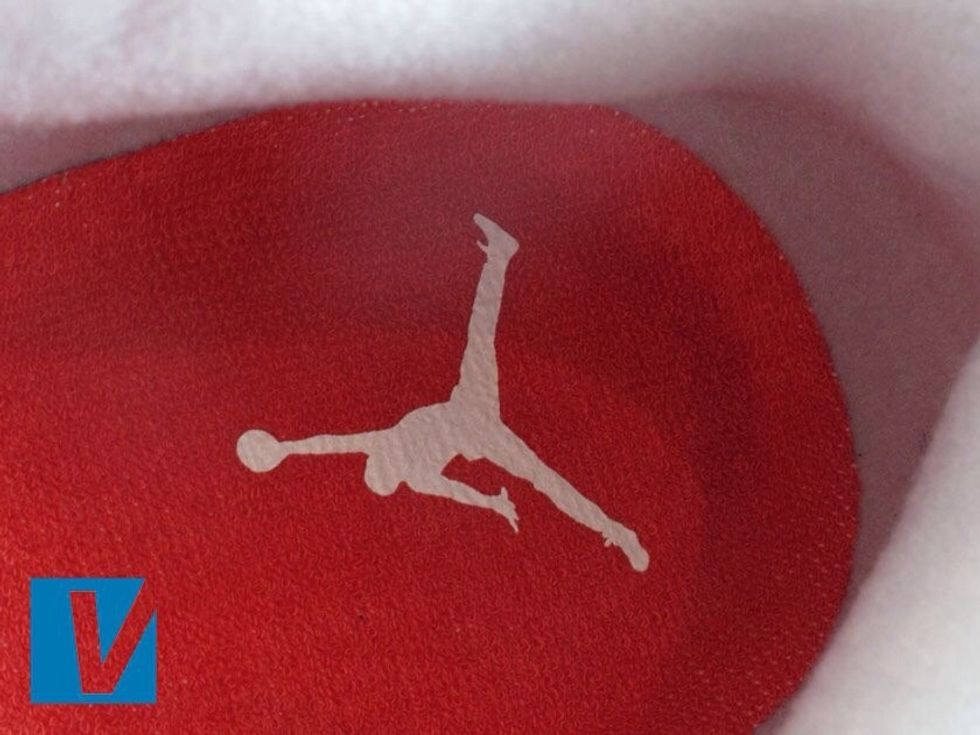 New Jordan 3's feature the Jumpman logo on the innersole. Older models may feature the Nike logo. If the seller's does feature the Jumpman logo check the proportions of the hands, feet and ball.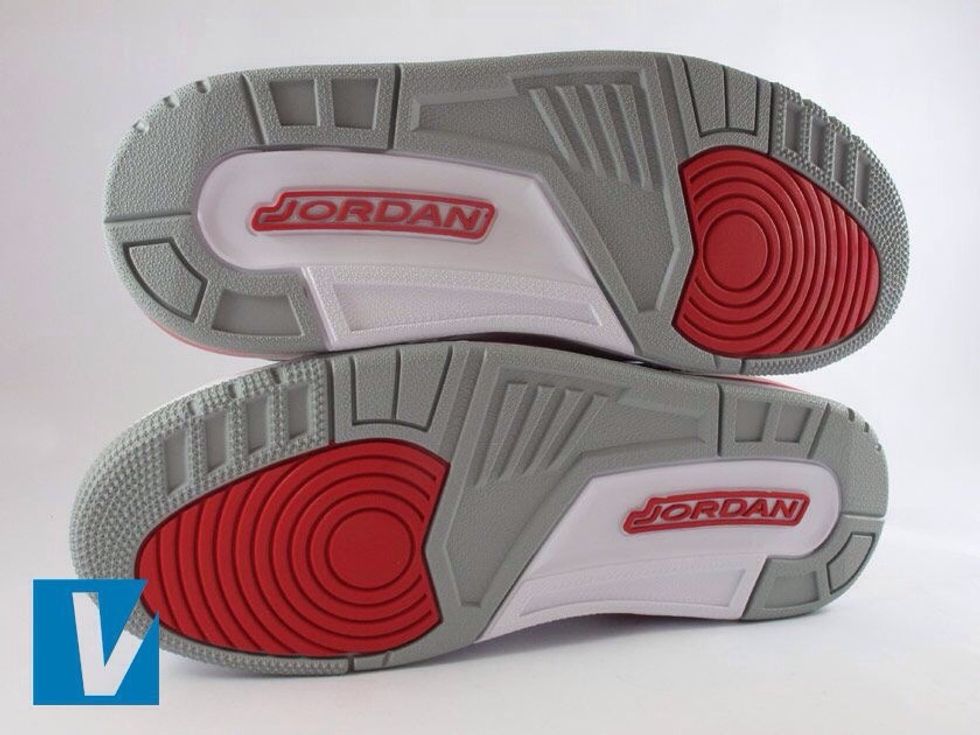 Nike Jordan 3's have a distinctive sole pattern with a Jordan logo. Always make sure the pattern is high quality and not worn out if the shoes are new.
The creator of this guide has not included tools