How can you tell if the Giuseppe Zanotti heels that you are about to buy online are genuine? Follow these 5 simple steps to verify the authenticity of your purchase.
2245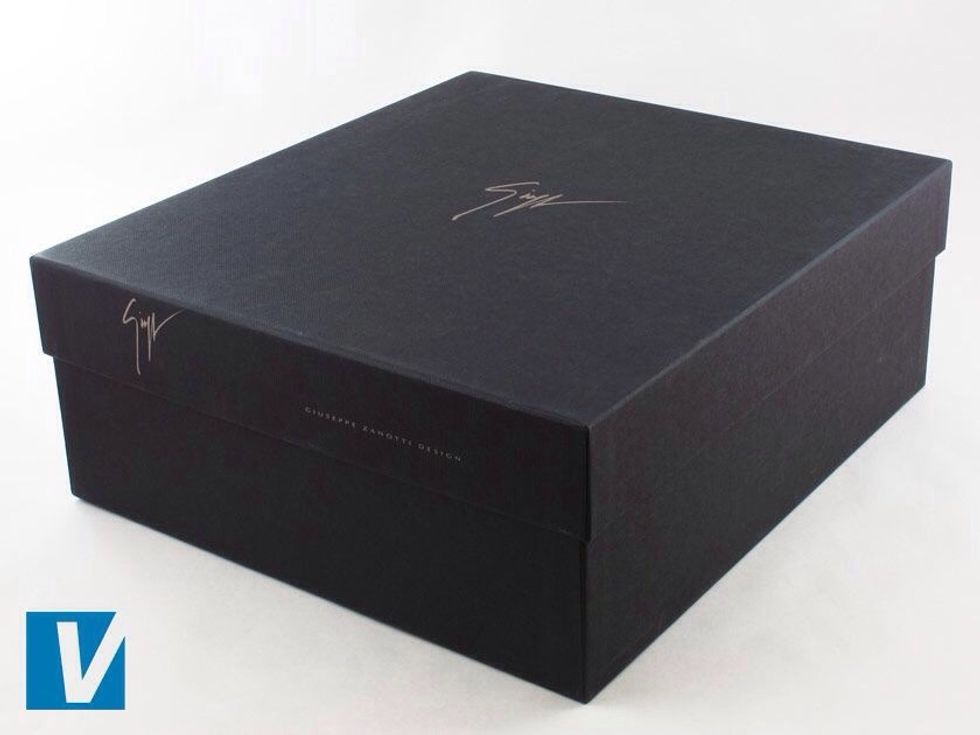 If the seller still has the original retail box for the Giuseppe Zanotti shoes check for print quality on the packaging. The box is usually balck with a silver signature logo.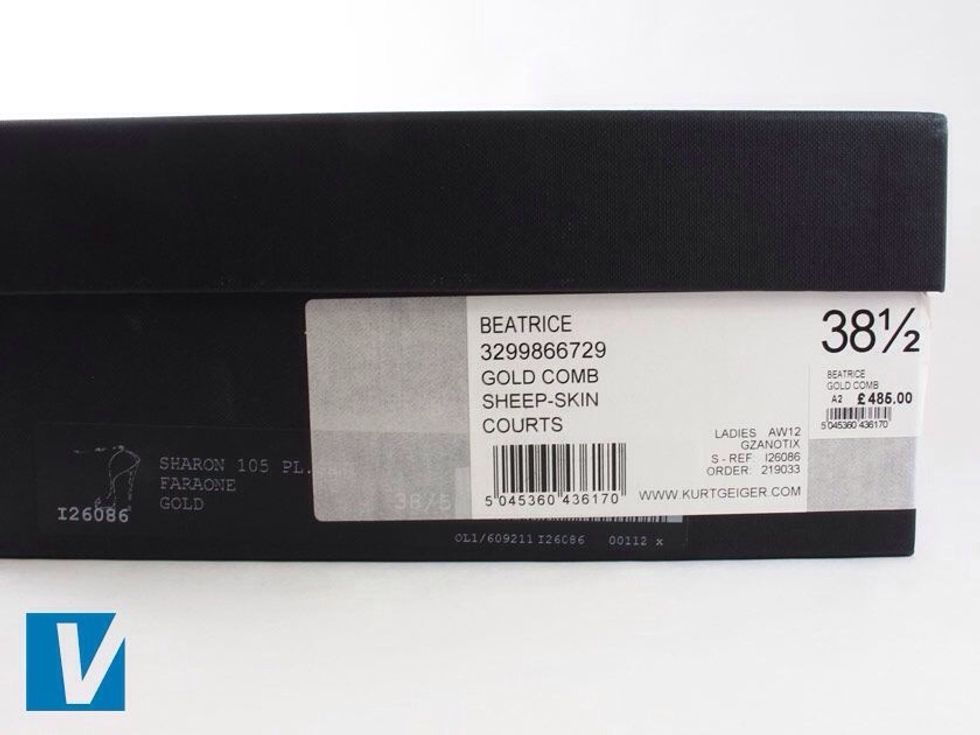 Giuseppe Zanotti shoe boxes feature a label on the one end detailing product information such as style name, size, color, country of manufacture and a style number.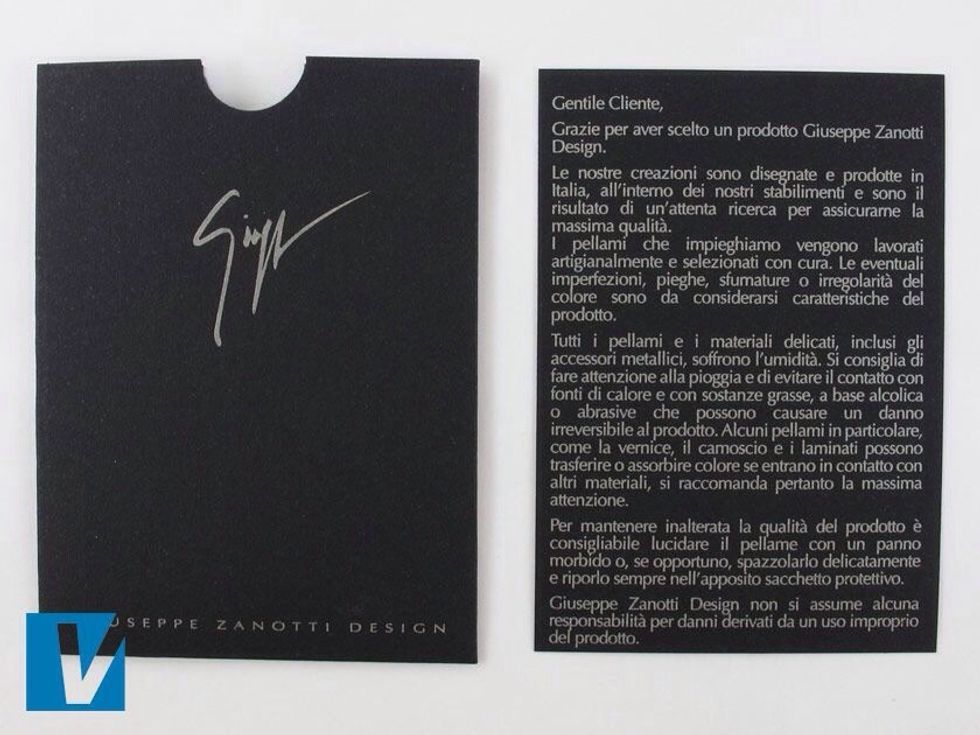 New Giuseppe Zanotti heels are accompanied by a care card. The logo will be embossed in silver on the front of the envelope and the inside will have shoe care instructions.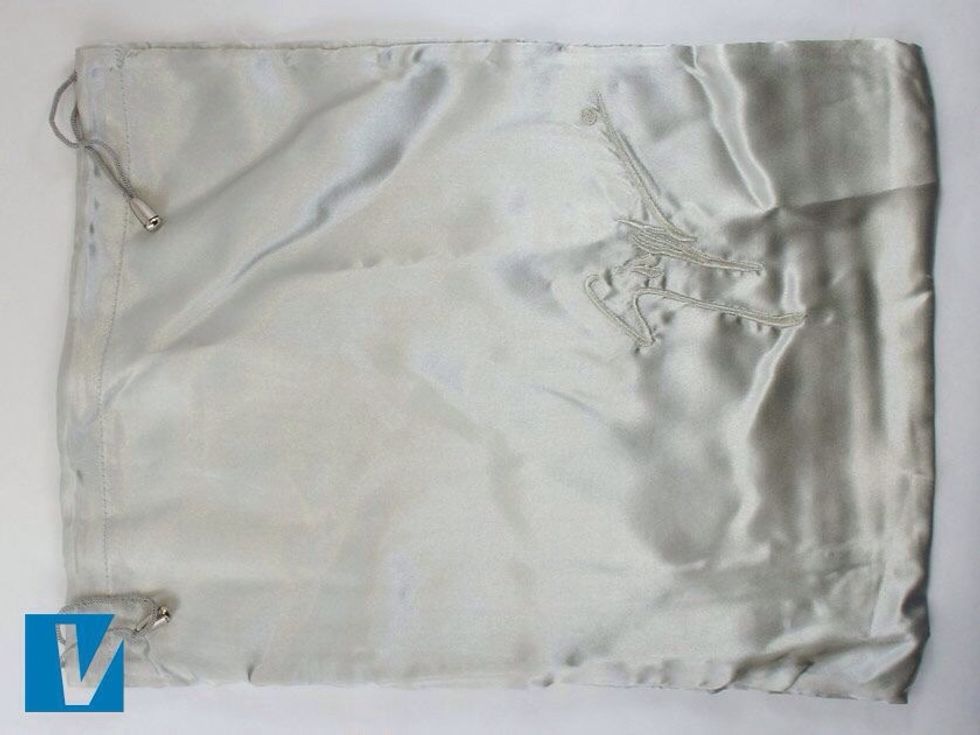 Often new Giuseppe Zanotti shoes are accompanied by a branded shoe bag. Check that the details of the logo are consistent with those found on the official brand logo.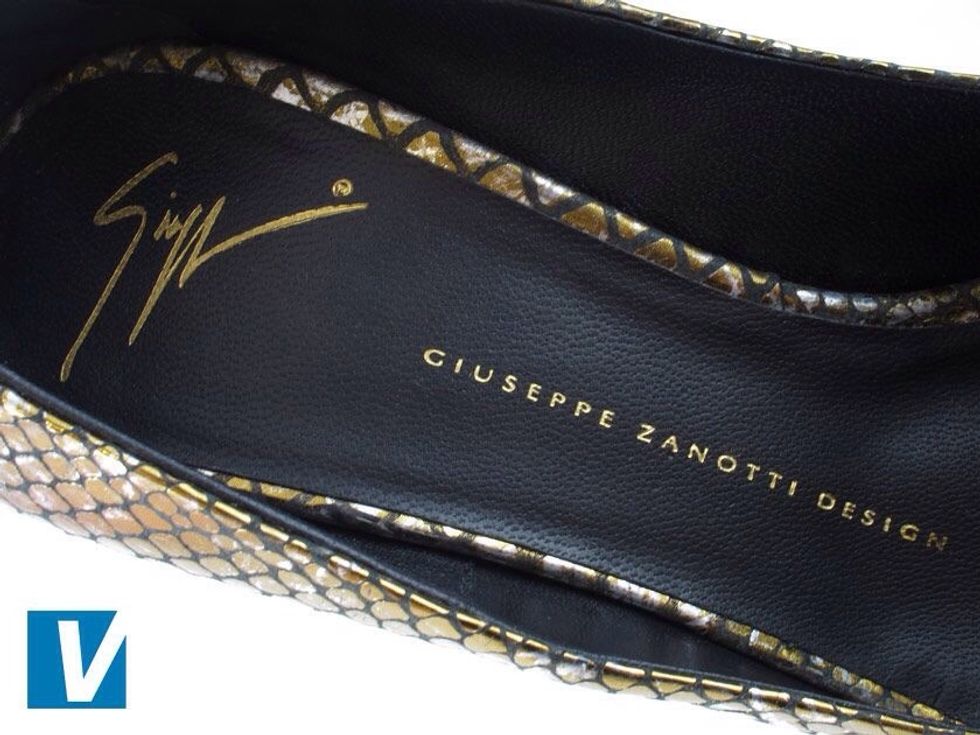 Giuseppe Zanotti shoe insoles usually feature the words 'GIUSEPPE ZANOTTI DESIGN'. Check that the font is evenly spaced and aligned.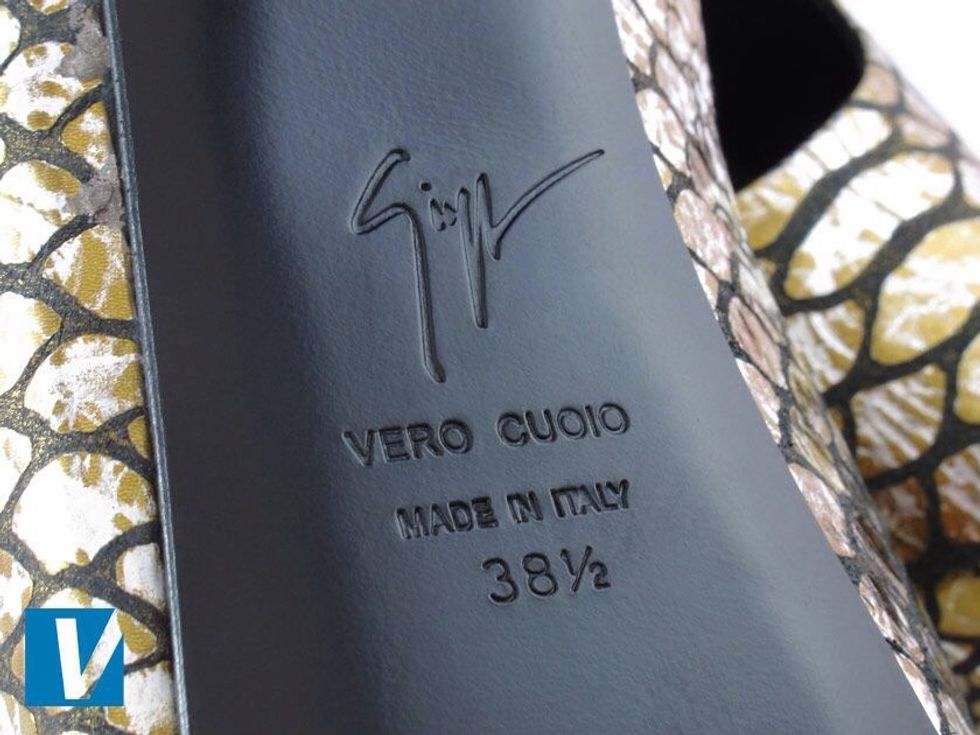 Giuseppe Zanotti shoe outsoles usually feature the brand signature logo. Below which you usually can find 'VERO CUCIO' meaning 'Real Leather' and a size.
The creator of this guide has not included tools