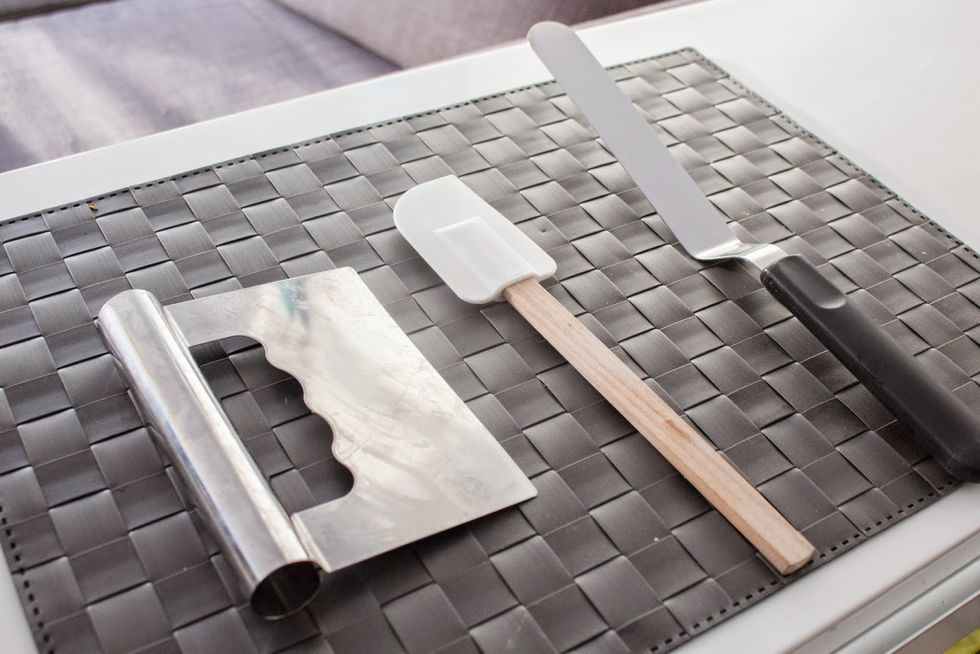 Gather your materials, from left to right: Bench scraper, spatula and cake spatula.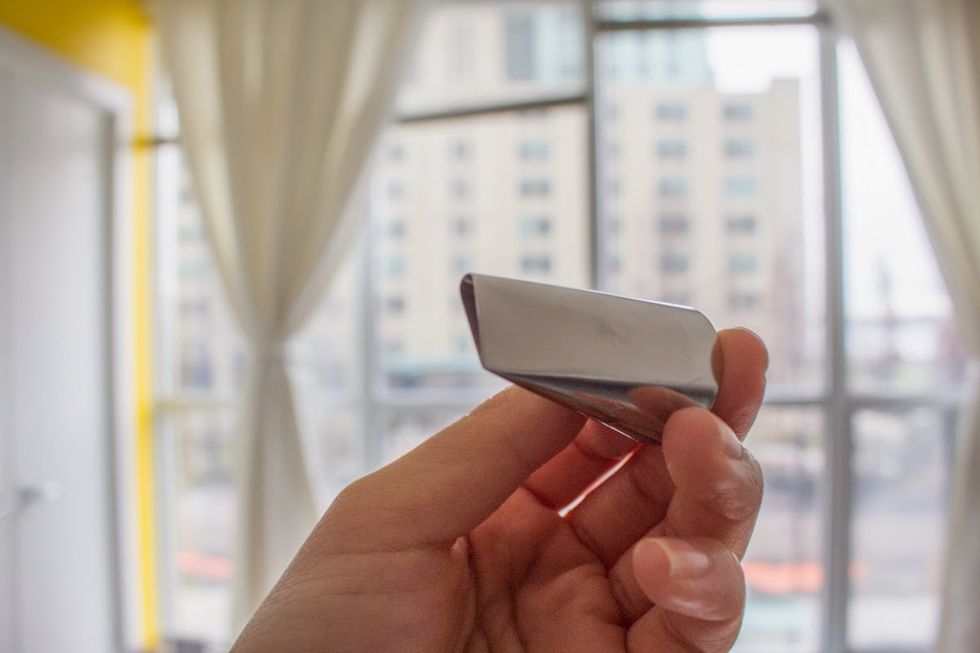 The Petal Tip (Wilton Tip #124 for larger ruffles, #104 for smaller ruffles - I use #124). For a tutorial on the Buttercream used: http://annezca.blogspot.ca/2014/12/vanilla-buttercream-icing.html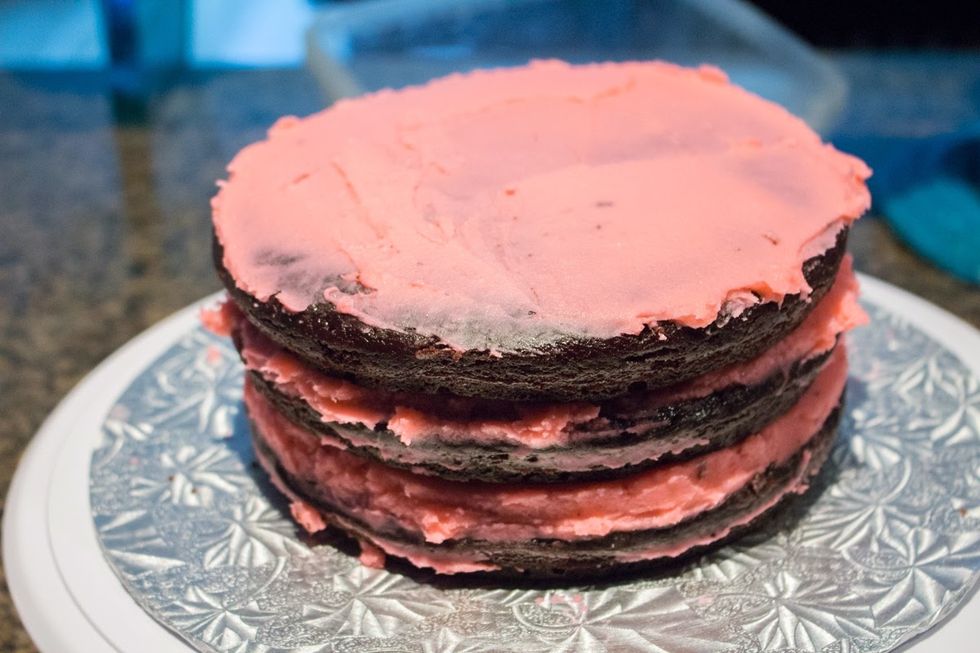 Ice your multilayer cake, for full instructions on how to do this, see my tutorial here: http://annezca.blogspot.ca/2014/12/how-to-ice-multi-layer-cake.html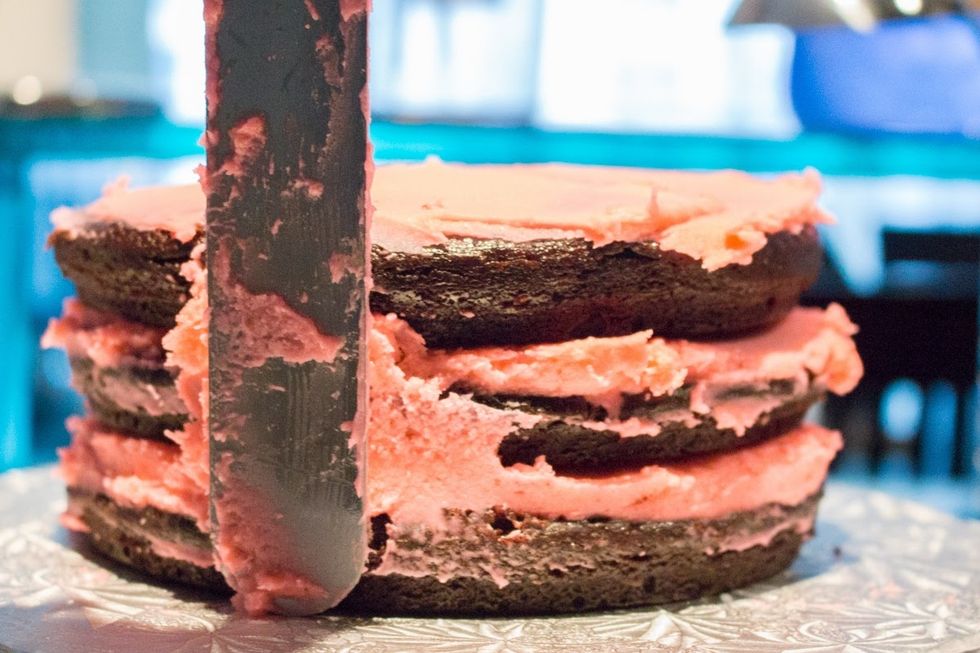 Using your cake spatula, create a thin layer of icing on the outside of the top and of the sides. This usually does not look smooth, and can look quite "rough" this is intentional (see next picture)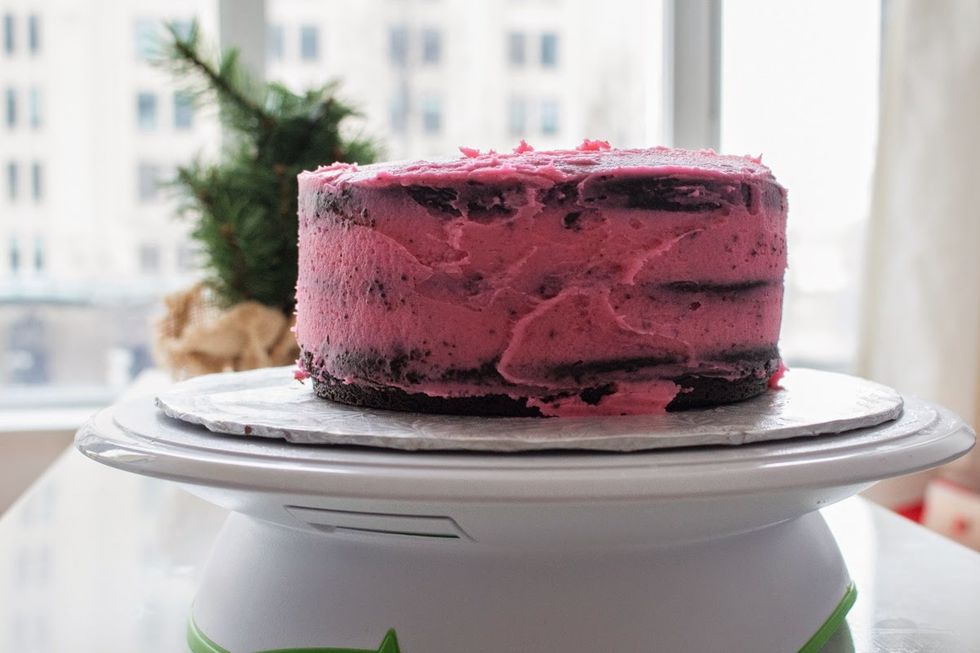 What our "crumb coat" looks like.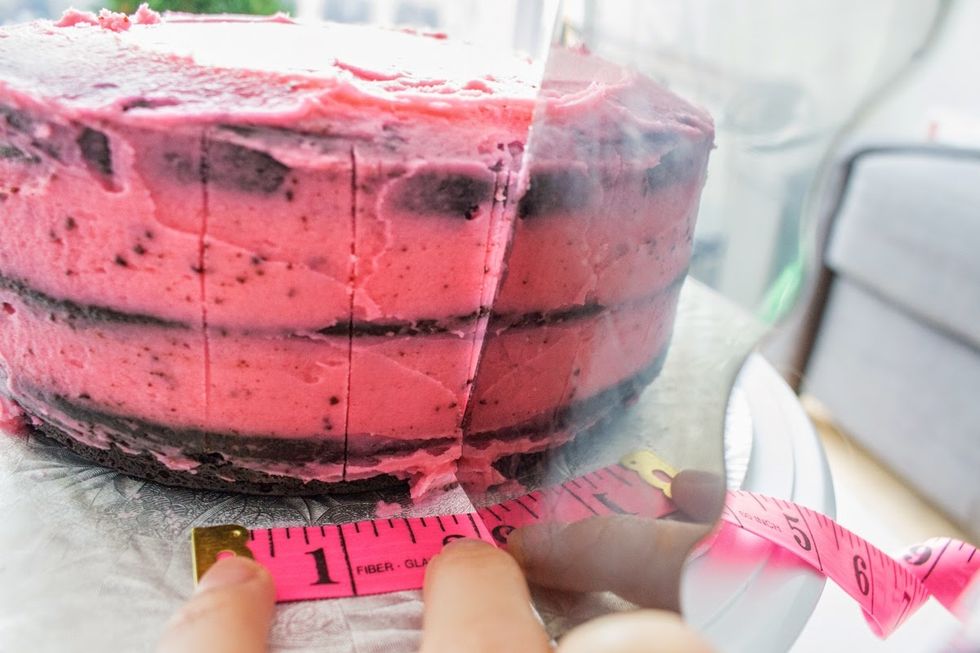 Use a bench scraper to make lines 1 inch in width. Mark your crumb coat with straight lines 1 inch across (or whichever size you prefer to use on your cake)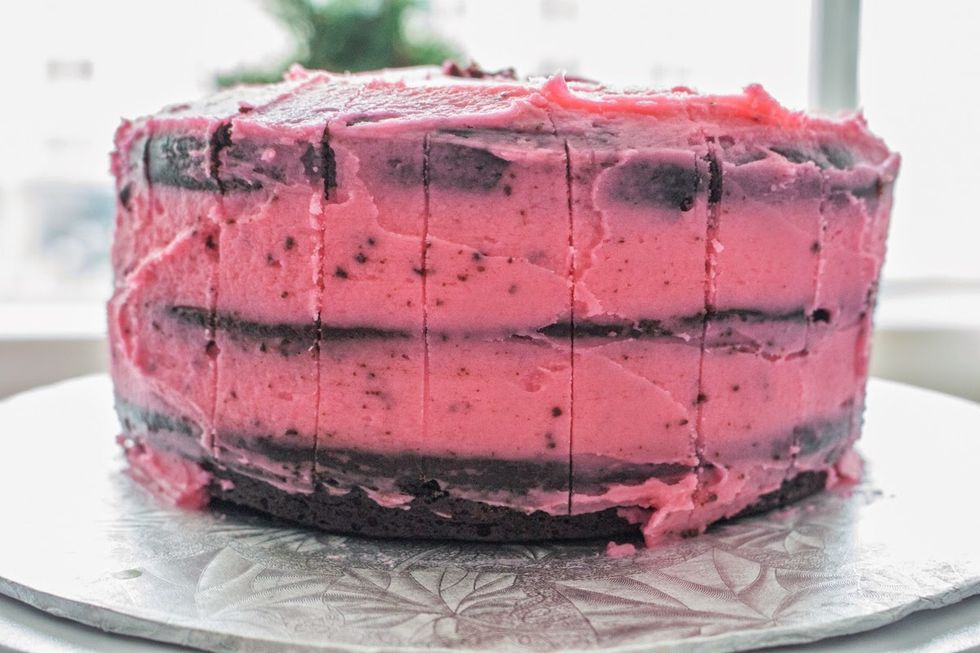 A side view of how the markings look.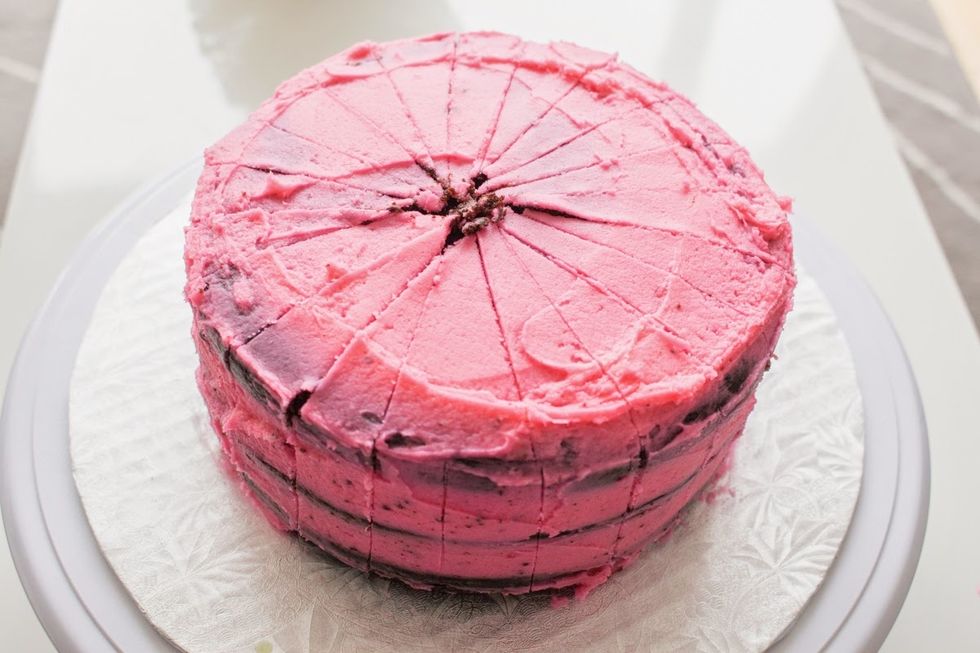 Do the same for the top of the cake - although this isn't perfectly symmetrical I did try my best!
Next we are going to pipe our ribbon column: Start at the bottom, with the wider end closest towards the cake and pipe in one direction the width of 1 inch (stay within the lines)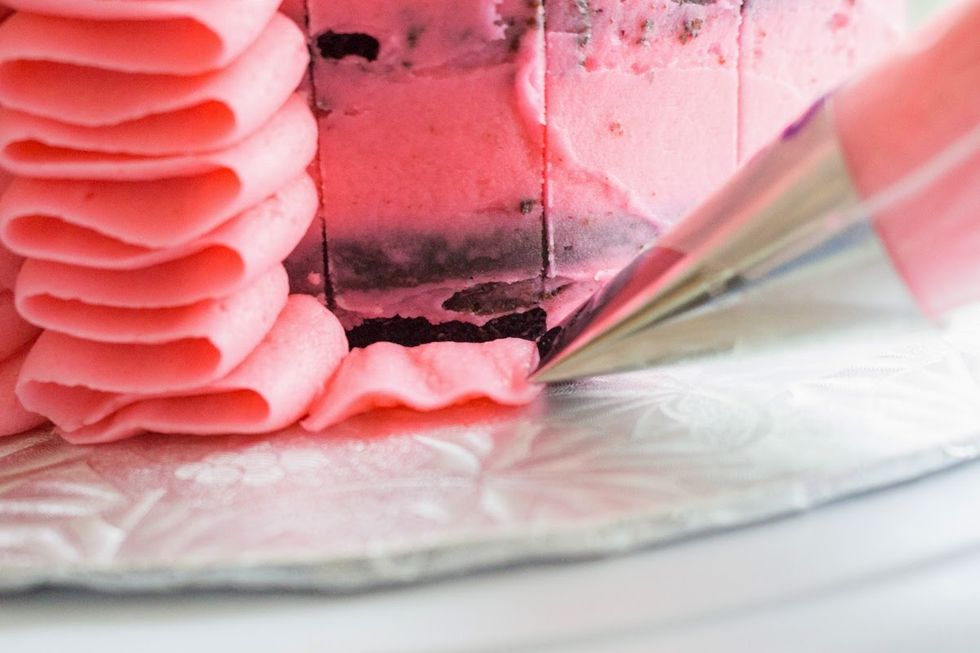 Pipe 1 inch across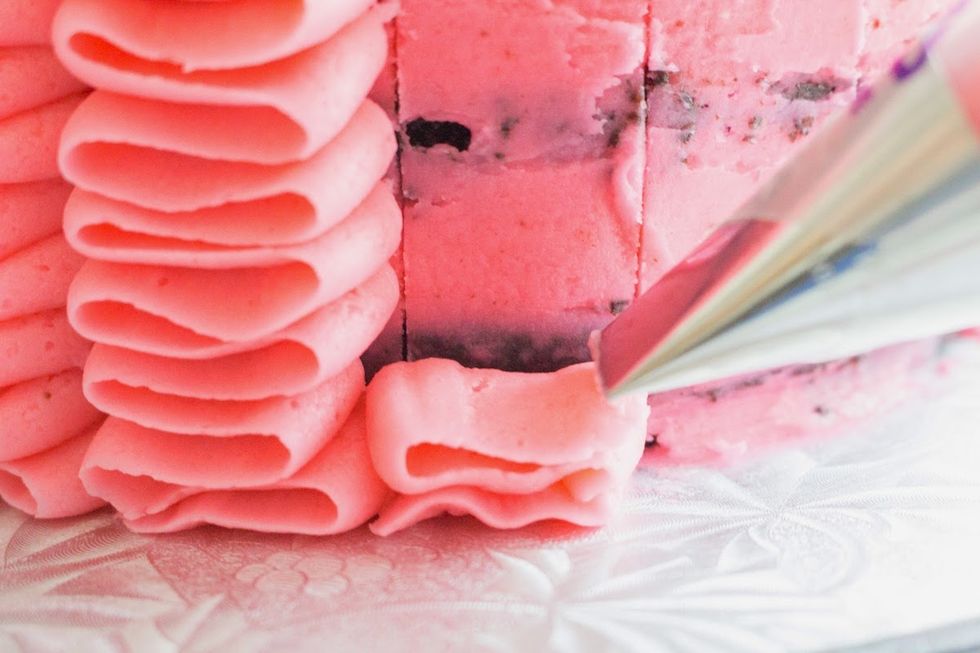 Next pipe in the other direction, allowing the ribbon to fold one-on top of the other.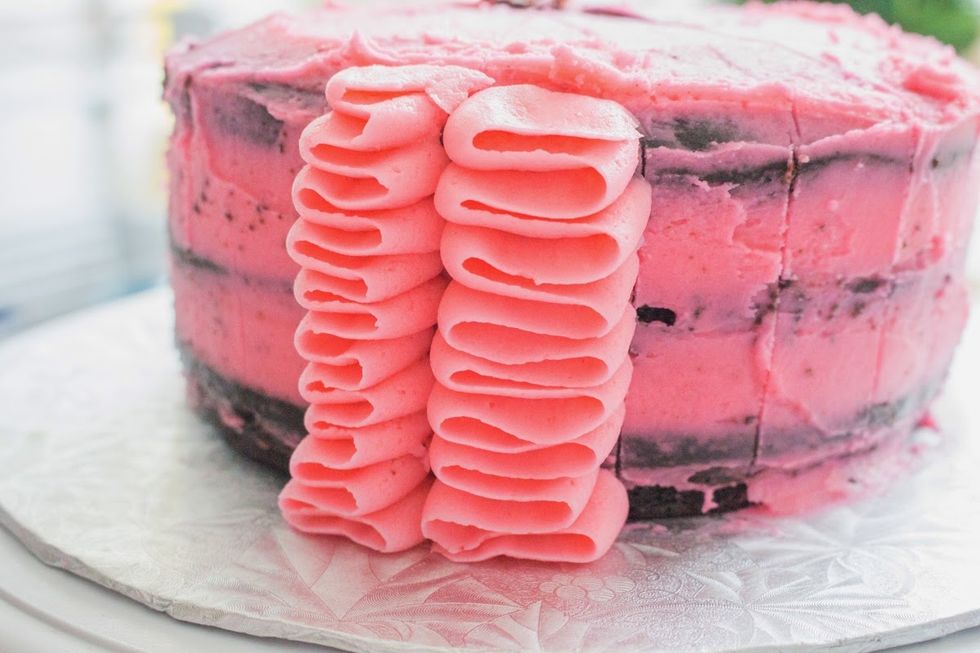 Continue piping until you reach the very top.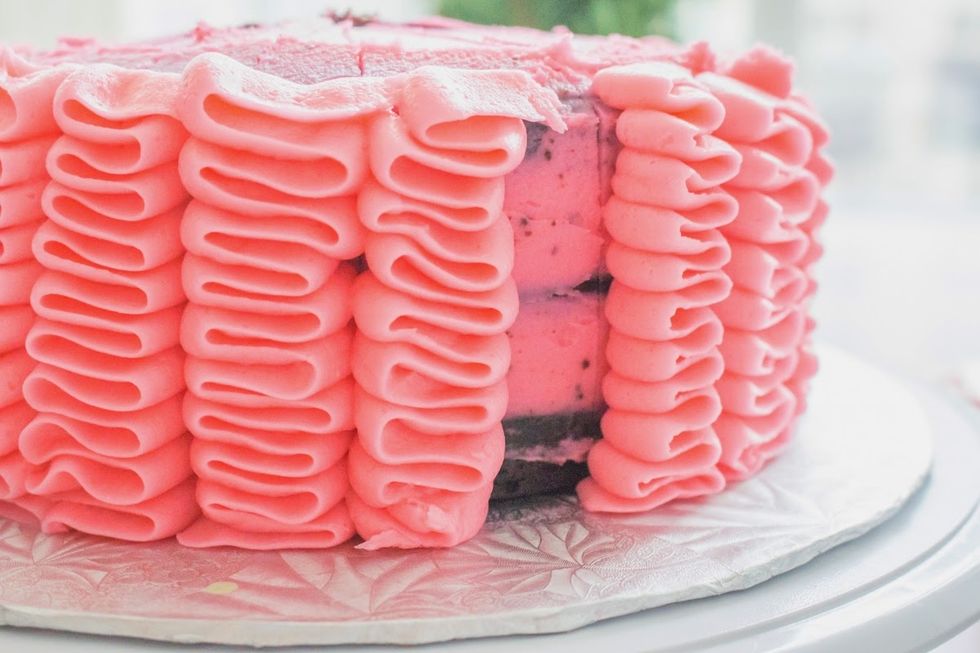 Do this all around the cake, try to make the size of each ribbon consistent.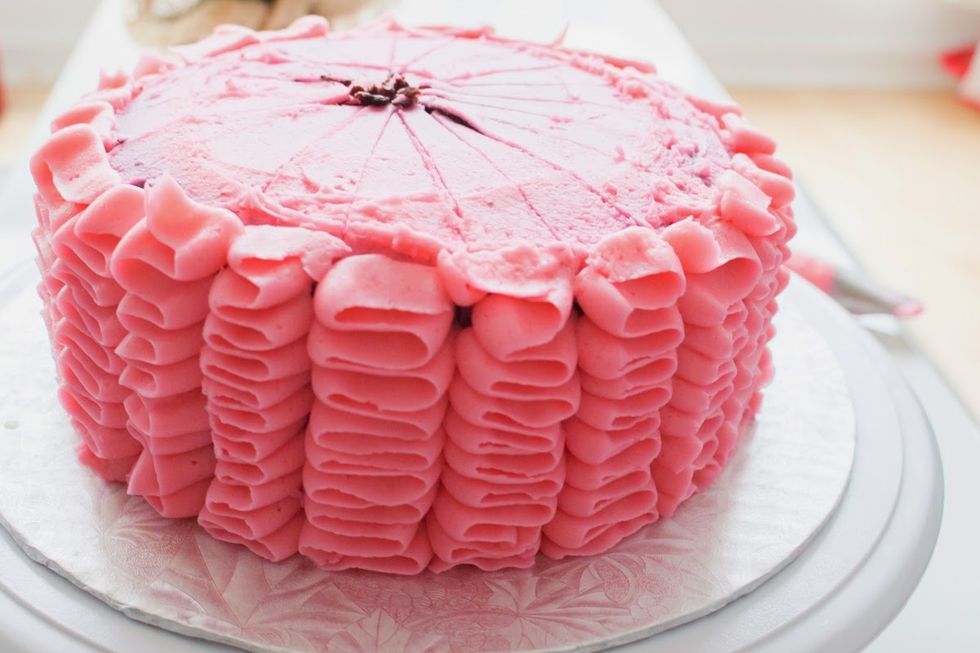 And this is what you should have thus far.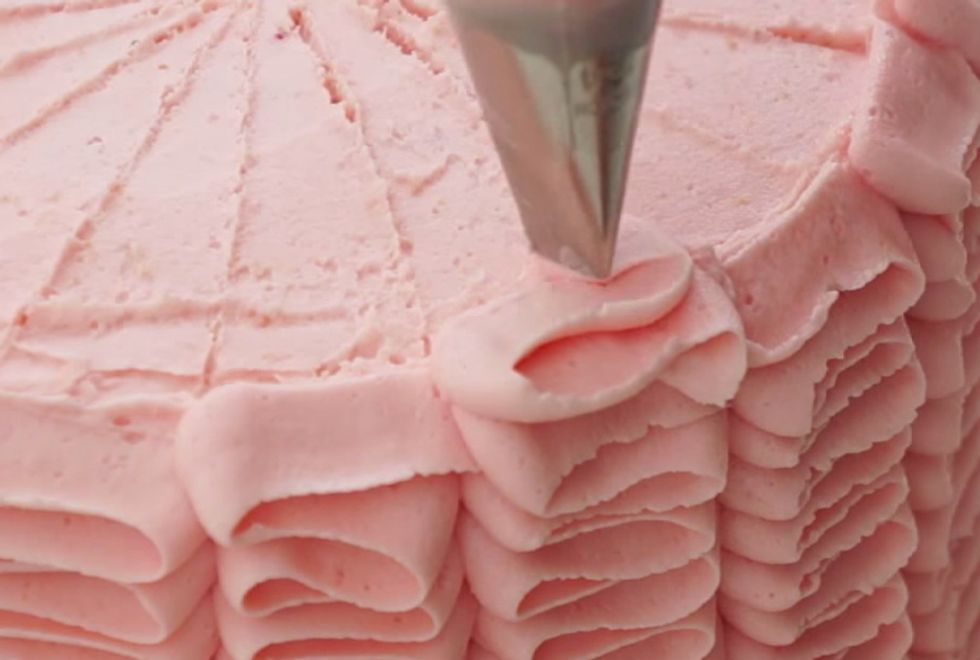 Pick a column of ribbons to continue from, with the wider tip facing towards the center of the cake, create a ripple effect trailing off towards the center of the cake.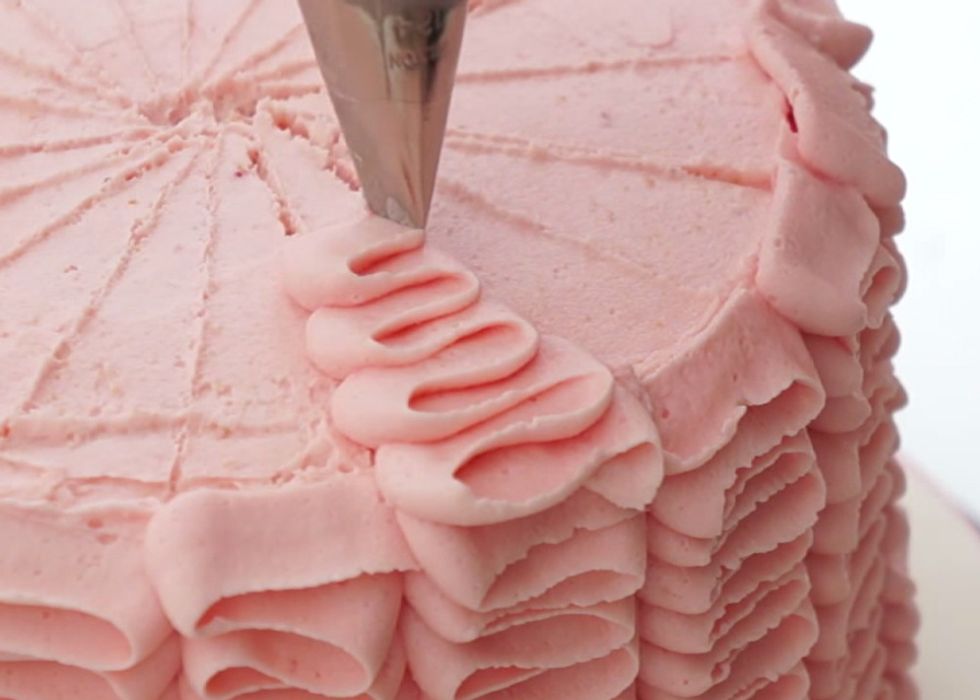 Have an overlap of 50% towards the centre of the cake.
Continue to do this towards the centre of the cake. A great tutorial here: https://youtu.be/vP9rnWMYYUU?t=8m44s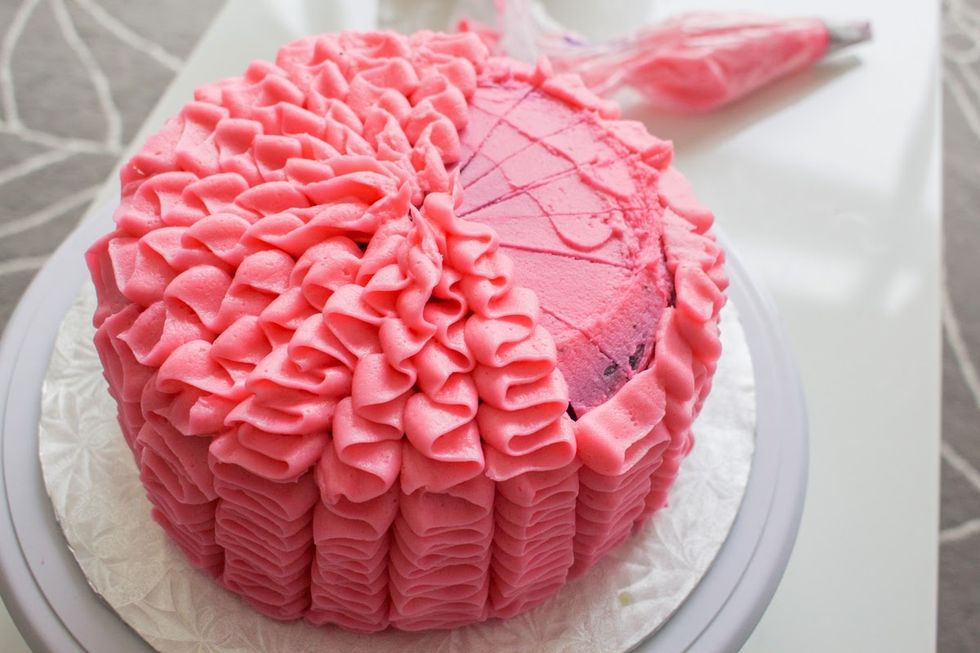 Keep going, almost there!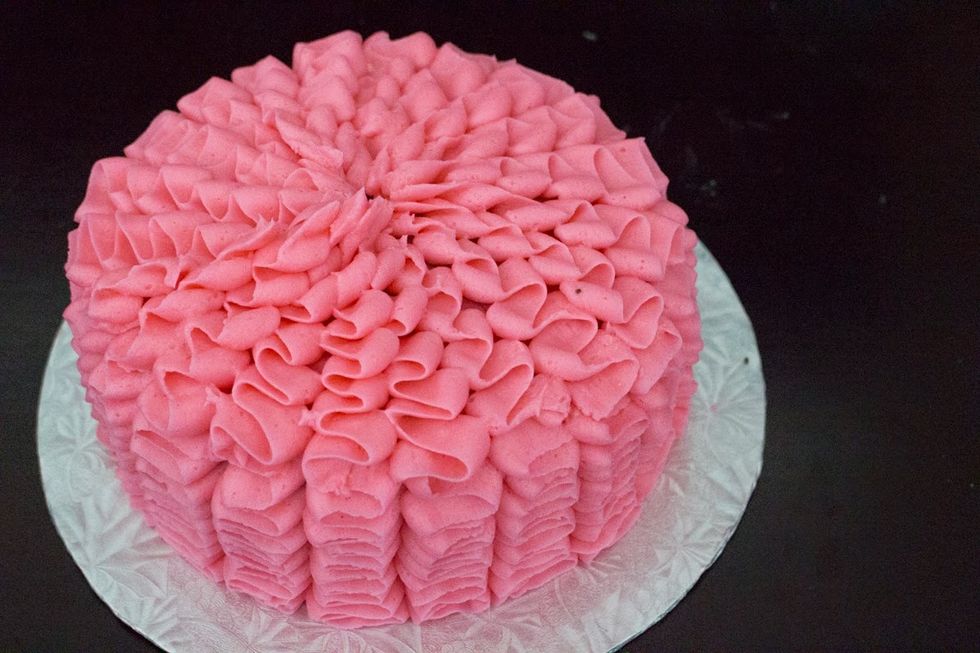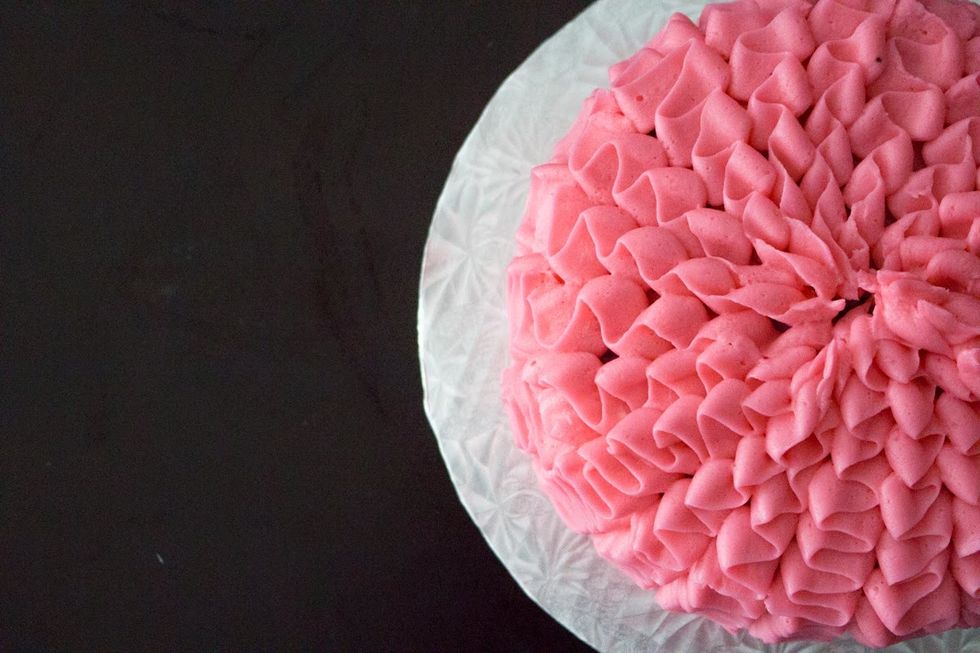 A photo from above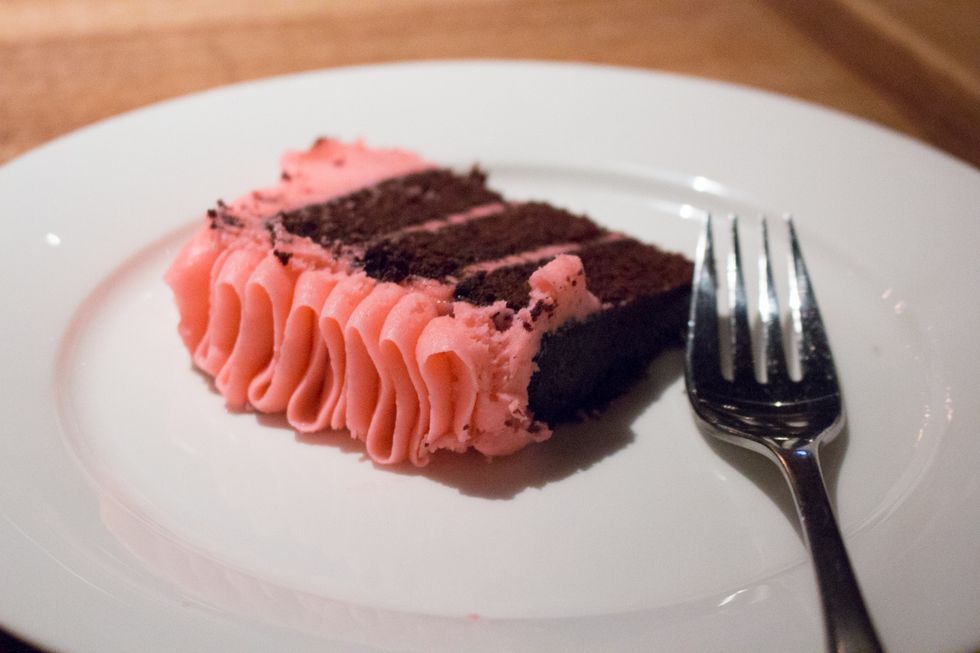 What a cake slice look slike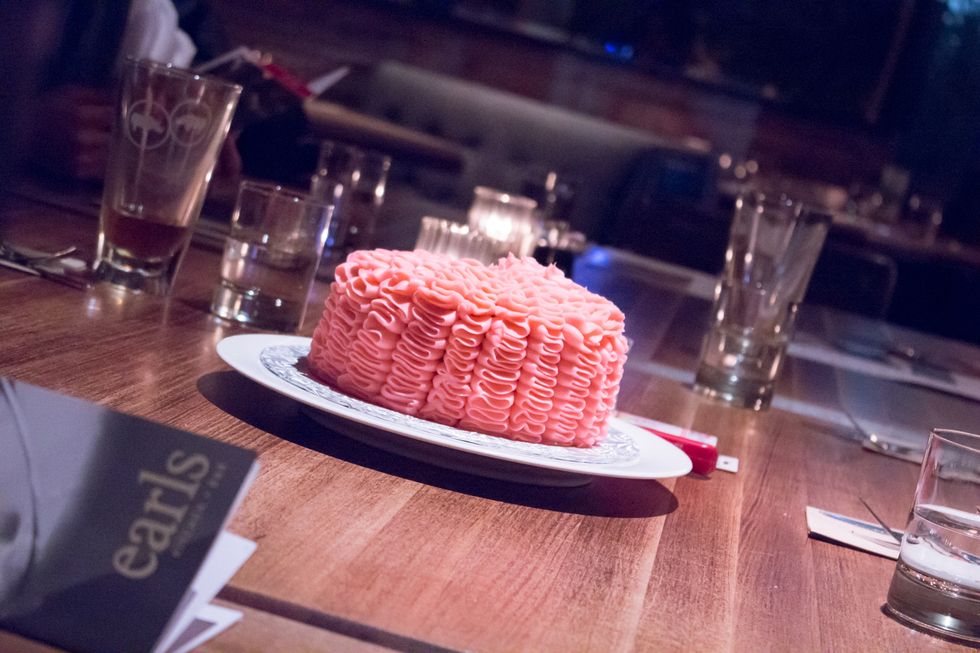 This was a cake I had at my birthday, we ended up enjoying it at Earls restaurant. If you enjoyed my tutorial see other desserts I've made here: http://annezca.blogspot.ca/p/desserts.html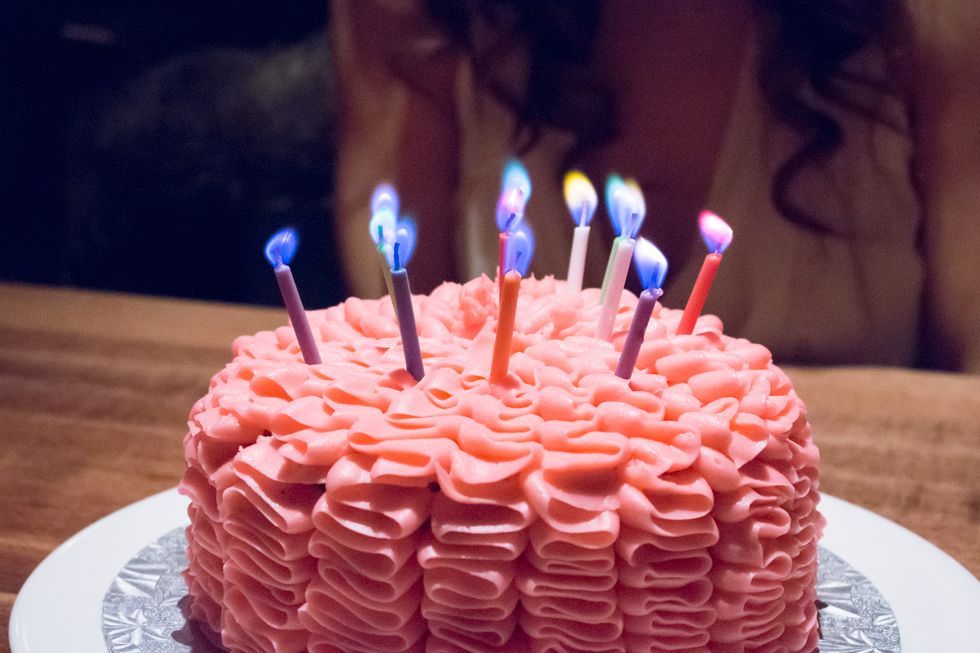 The ruffle cake with candles.
Buttercream Icing
Already Made Cake
Piping Bag
Petal Tip (Wilton Tip #124)
Cake Spatula
Optional: Rotating Cake Stand
Annie Ai
Canadian girl that loves travel, dance, cooking and baking! I used to eat out a lot before I realized homemade was easy, fun & MORE delicious to do!