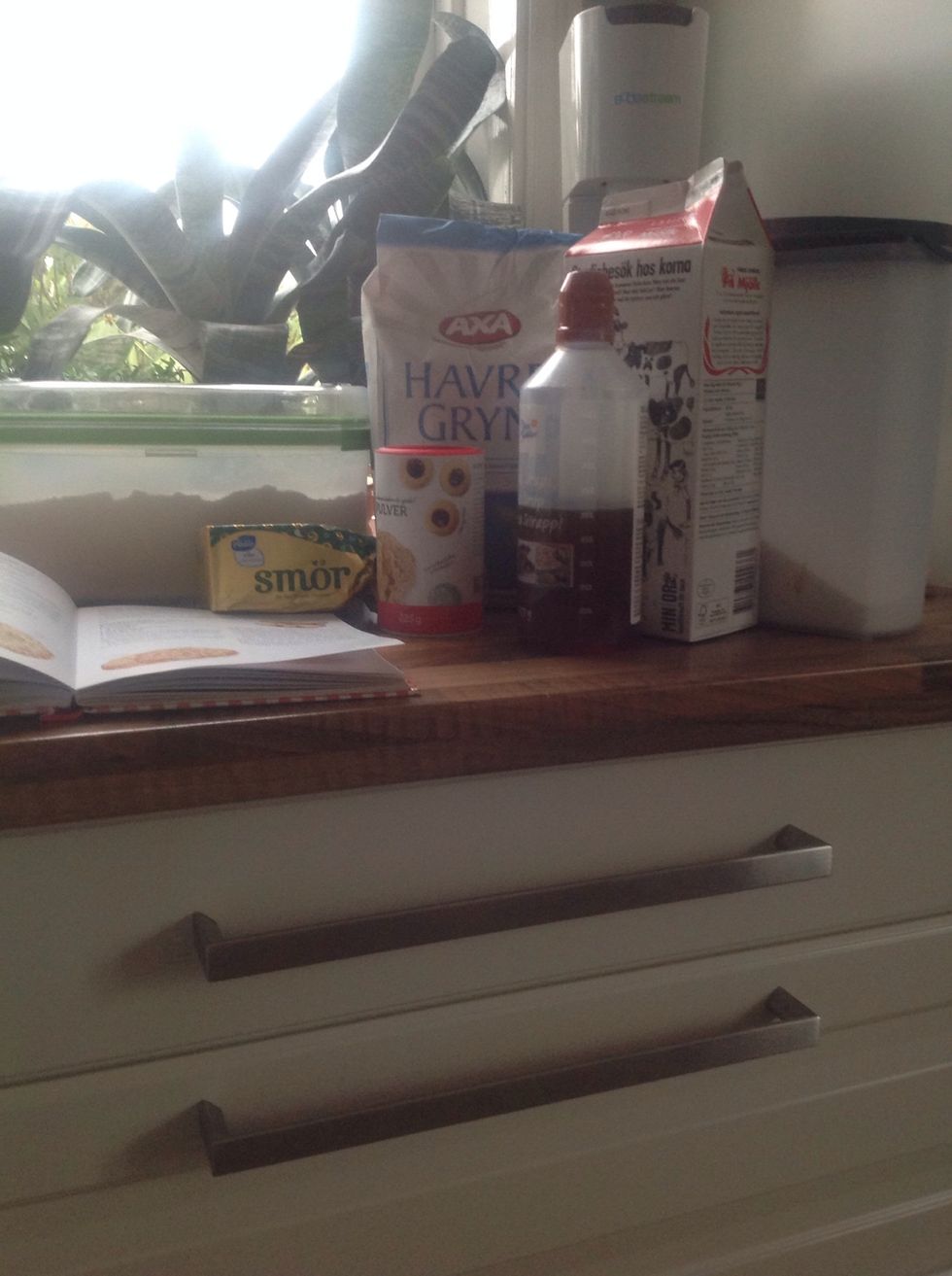 Ta fram alla ingredienser, och sätt ugnen på 200c eller varm luft 175, Take out all ingredients, and put the oven on 200 degrees or warm air oven 175 degrees
Smält smöret tills det är smält Melt the butter until it is melted.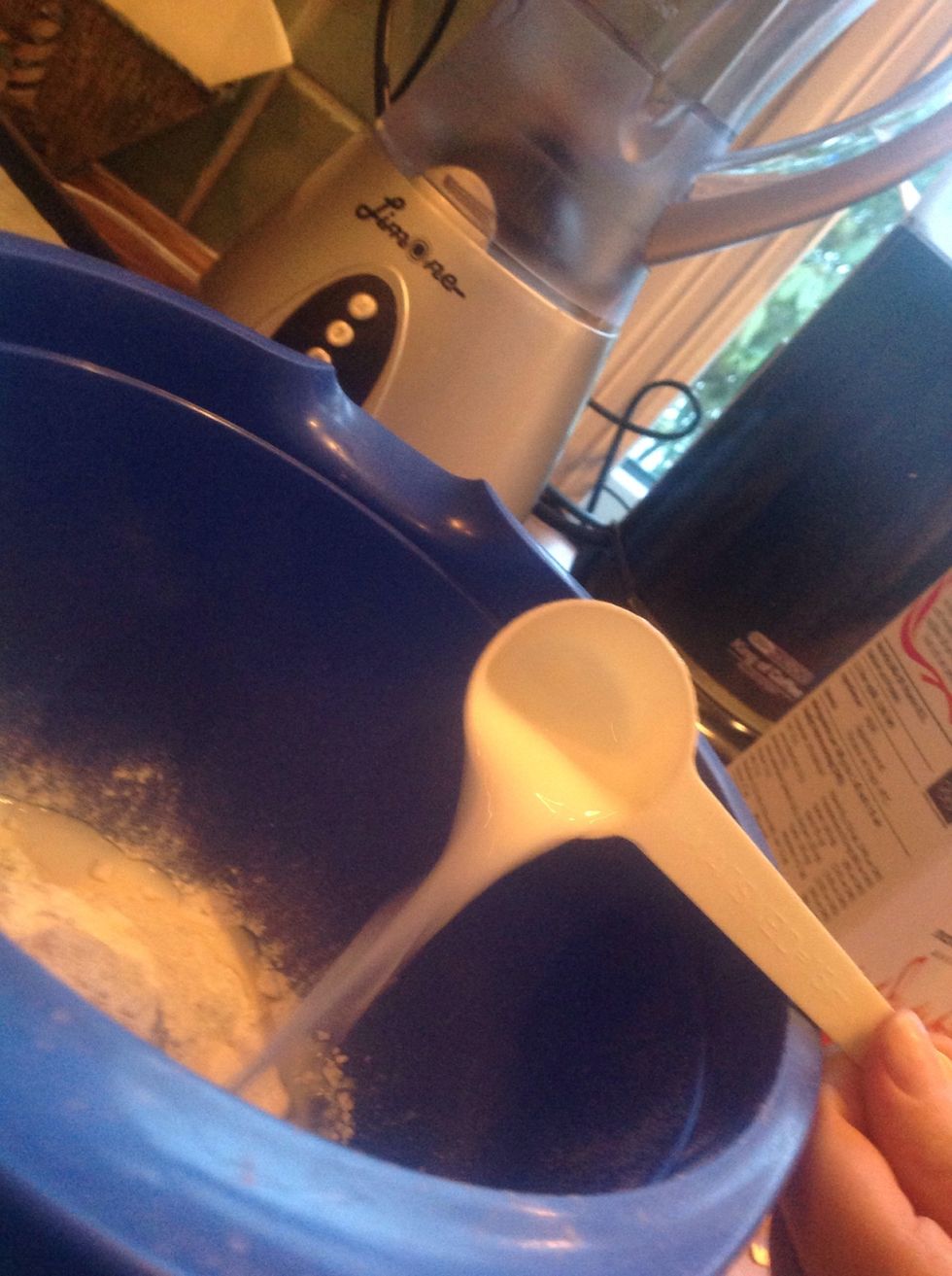 Häll i alla ingredienser Pour in all the ingredients.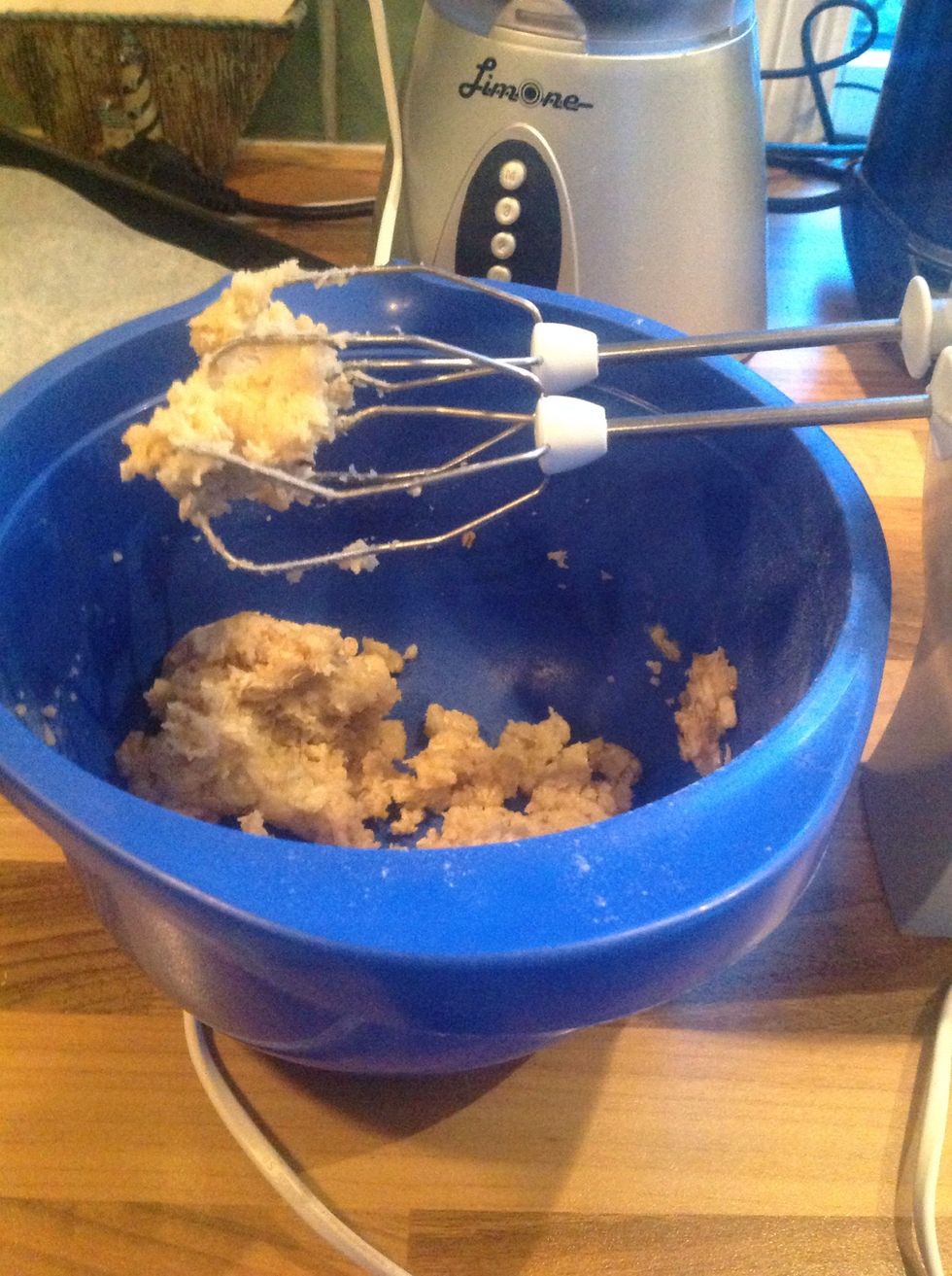 Sen vispa alla ingredienser Then whip all the ingredients.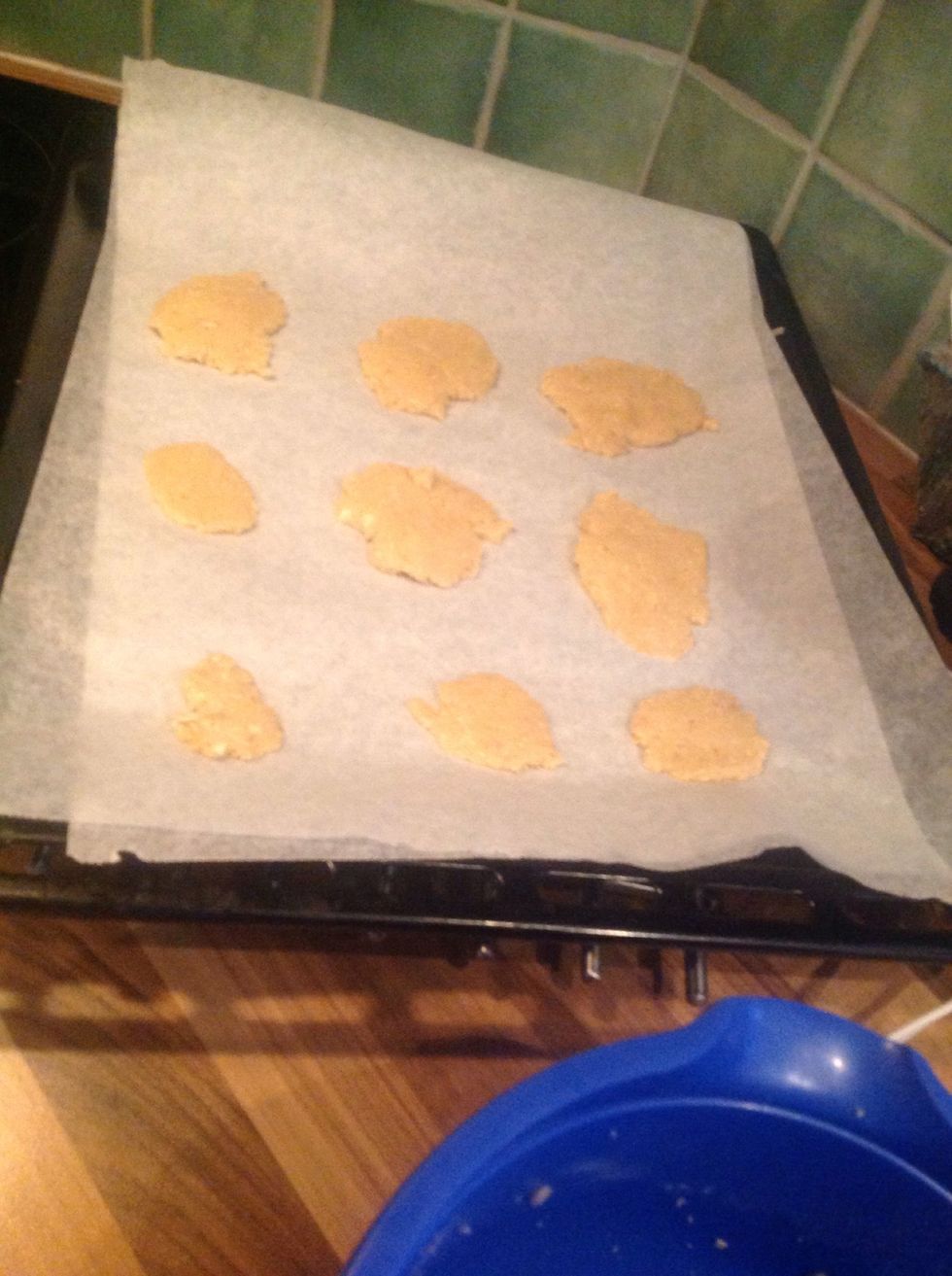 Sen lägger man smeten på plåten Then we out the batter on the plate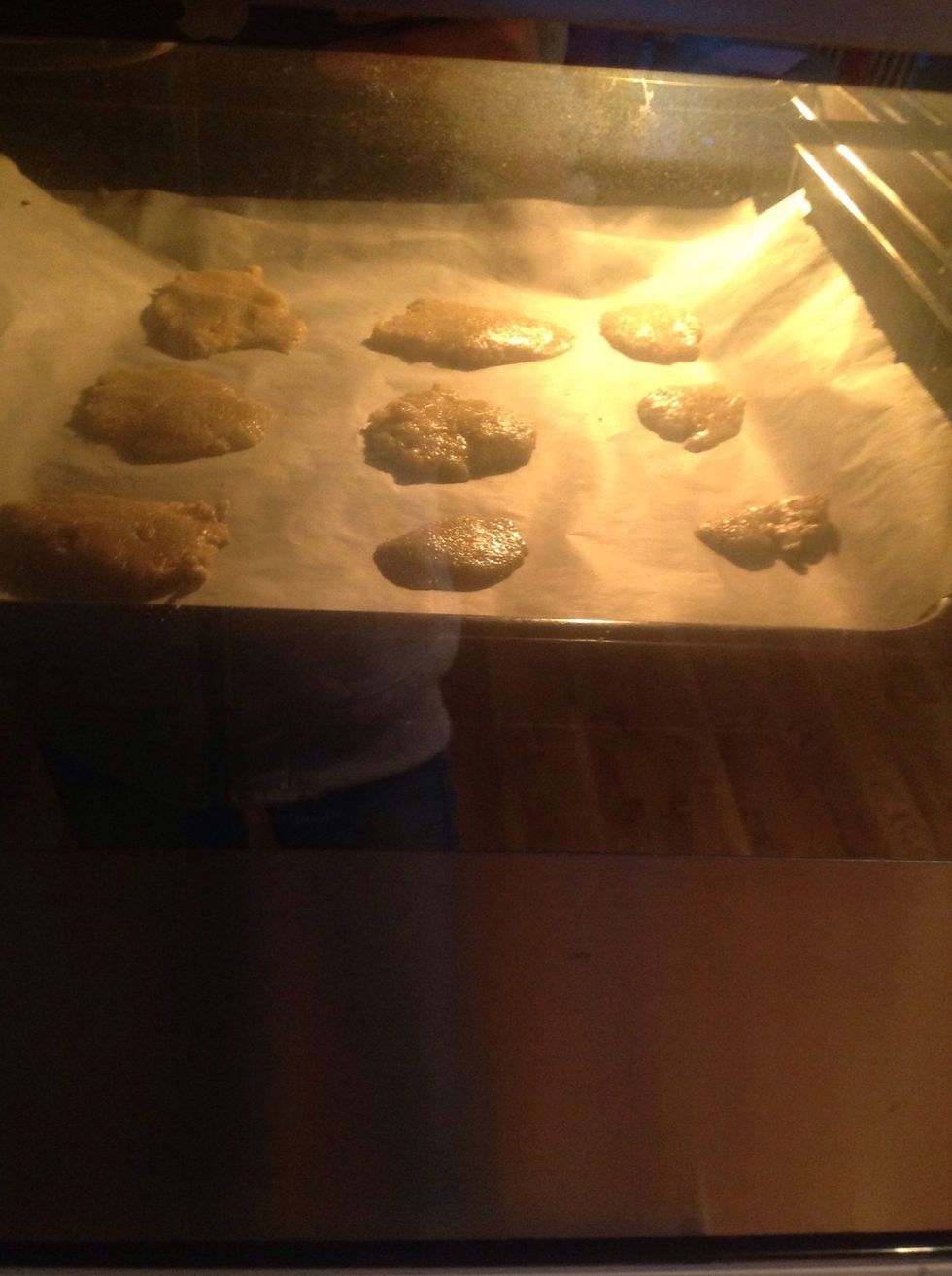 Sen är det bara och vänta i 10-15 minuter Then you only wait 10-15 minutes.
Sen när dom har svalnat då skär man där dom sitter ihop, sen är dom klara Then when they have cooled you cut them of where they are together, then they are finished
1 dl havregryn, 1dl porridge oats
1 dl vetemjöl, 1 dl wheat flour
1 dl socker, 1 dl sugar
2 msk grädde eller mjölk, 2 tbs cream or milk
2 msk ljus sirap, 2 tbs light syrup
1/4 tsk bakpulver, 1/4 tbs baking powder
100 gram smör 100 gram butter