How to hunt and clean fresh turkey kill
March 30 is opening day of Turkey season and Brett and I harvested a nice bird.
62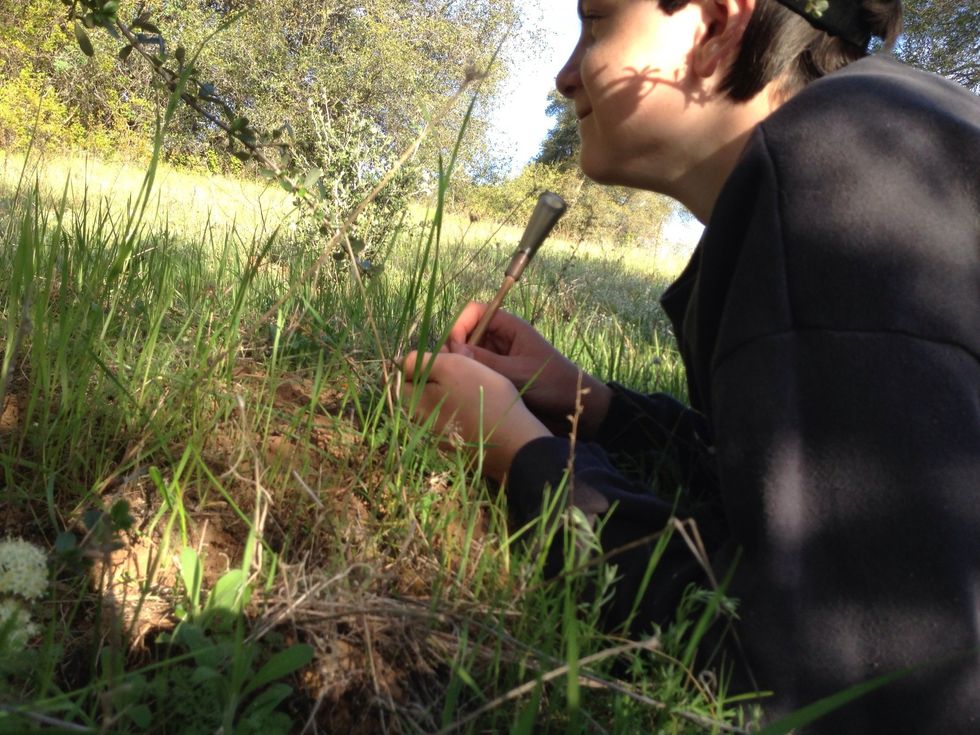 Brett using the hen squeaker.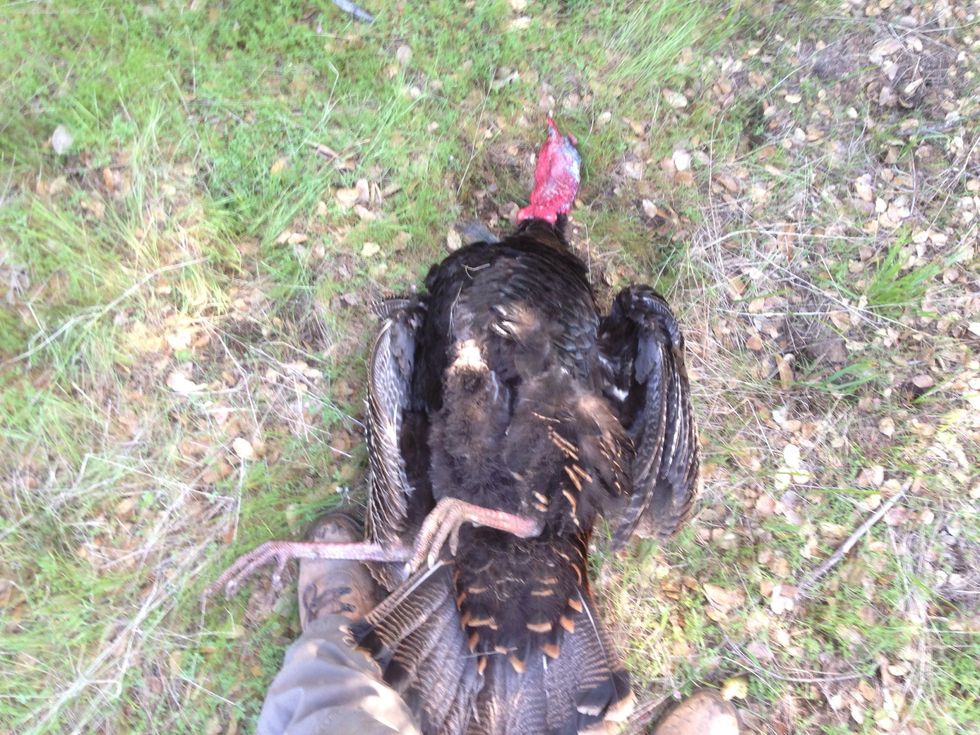 Success, big Tom in about 10 minutes after we selected our spot. 30 min into the hunt.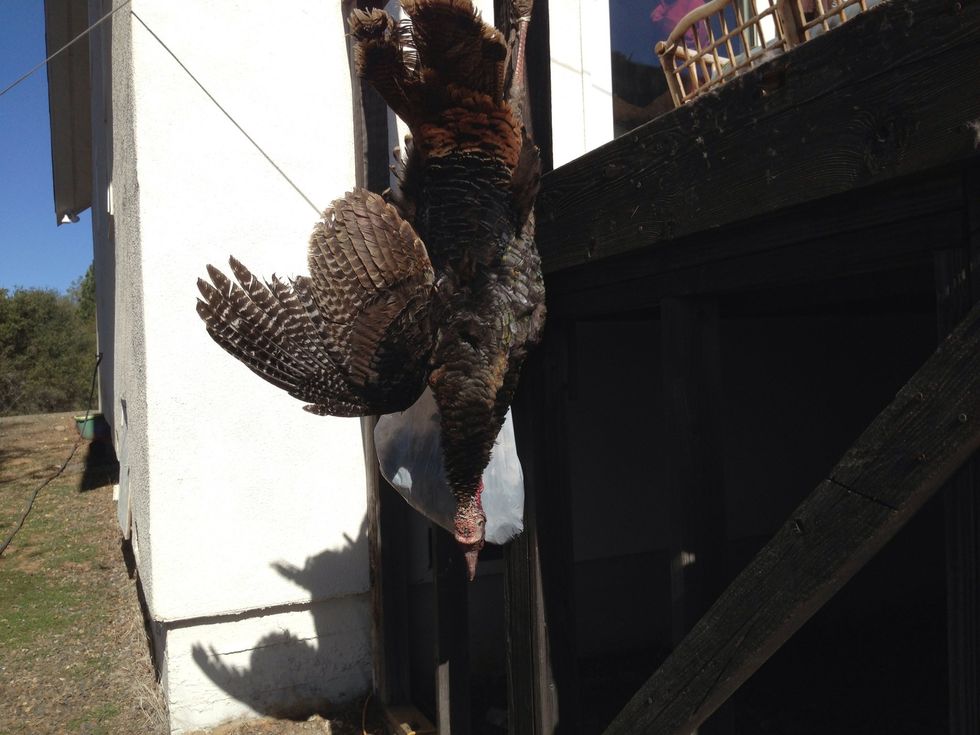 Hang your bird for plucking.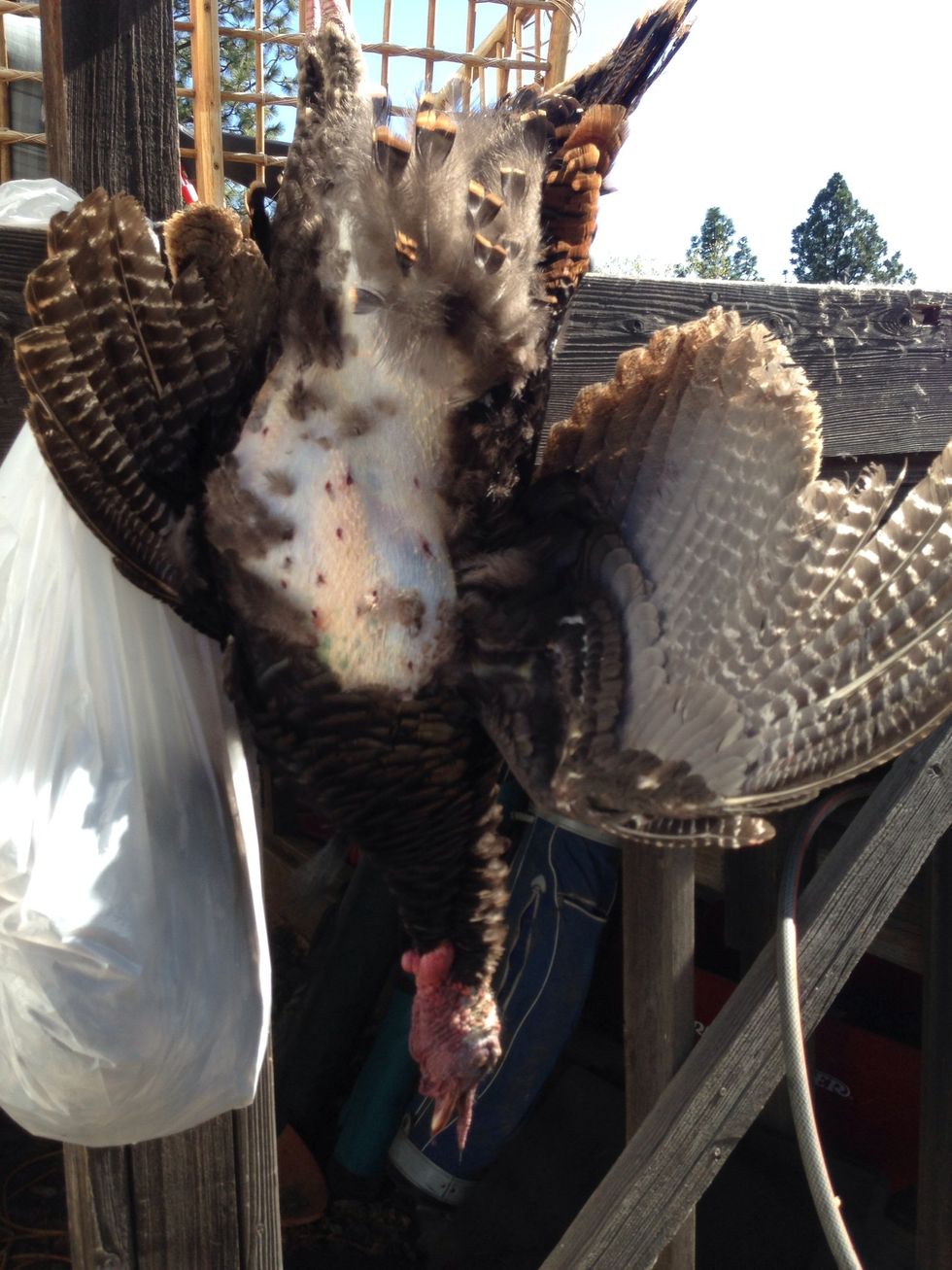 After plucking the chest area.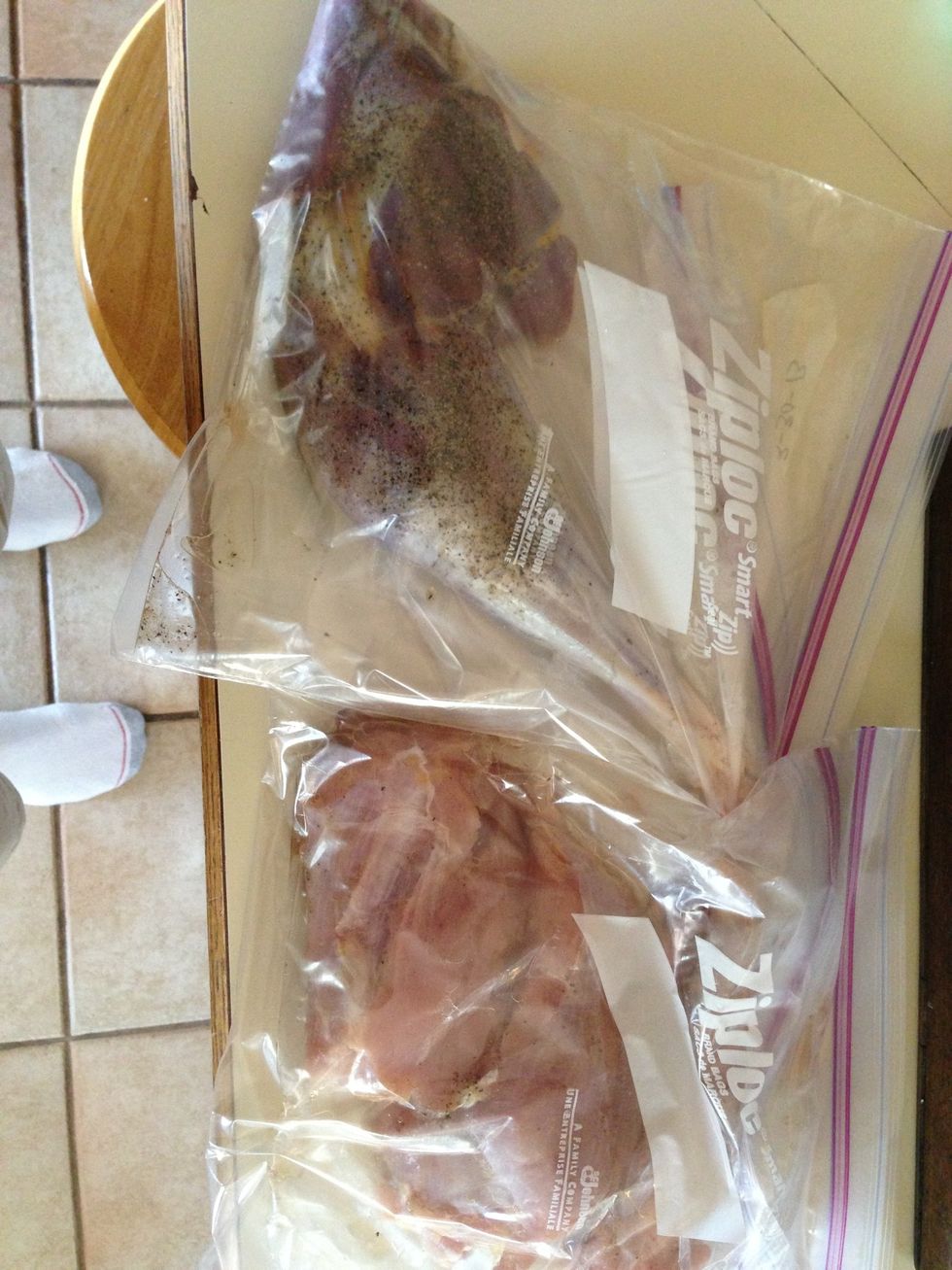 Success, skinless thigh/leg and large boneless skinless turkey breast. Clean well and season then bag and freeze or cook!
1.0 12 g Shotgun with #5 shot shells
1.0 Hunting license
1.0 California hunting safety course
1.0 Turkey call
1.0 Safe place to hunt with permission
1.0 Sharp knife
1.0 Clean water
1.0 Garbage bag for feathers